Saturday July 21, 2007, 38 miles (62 km) – Total so far: 1,715 miles (2,759 km) 38.46 miles
Click Here to Visit The Table of Contents
Click Here to Visit Previous Page: Day 34: Medaryville, IN to Chicago, IL: Chicago Video
Click Here to Visit The Next Page: Day 36: Chicago, IL to Chicago, IL

Woke up around 8am while we were getting ready Melanie came out to chat. She said we could spend a second night at her house if we wanted to.  She pointed us in the direction of a breakfast place and then went back to sleep. She didn't get home from work until 3am to find out that Mike Riscica had locked the back door. Luckily I'm a light sleeper.
We went for an alright breakfast. While we were eating a man and a woman sat down right next to us. They both looked really strung out and looked like they were just let out of the mental asylum. They talked about things crazy people talk about and Jamie and I eavesdropped on their insane conversation.
Jamie went to go do his thing, where he made the Discreetly in Chicago video: http://www.teamnortherntier2007.blogspot.com/2007/07/discreetely-in-chicago.html
Chuck and I rode bikes over to where they give the architecture boat tour.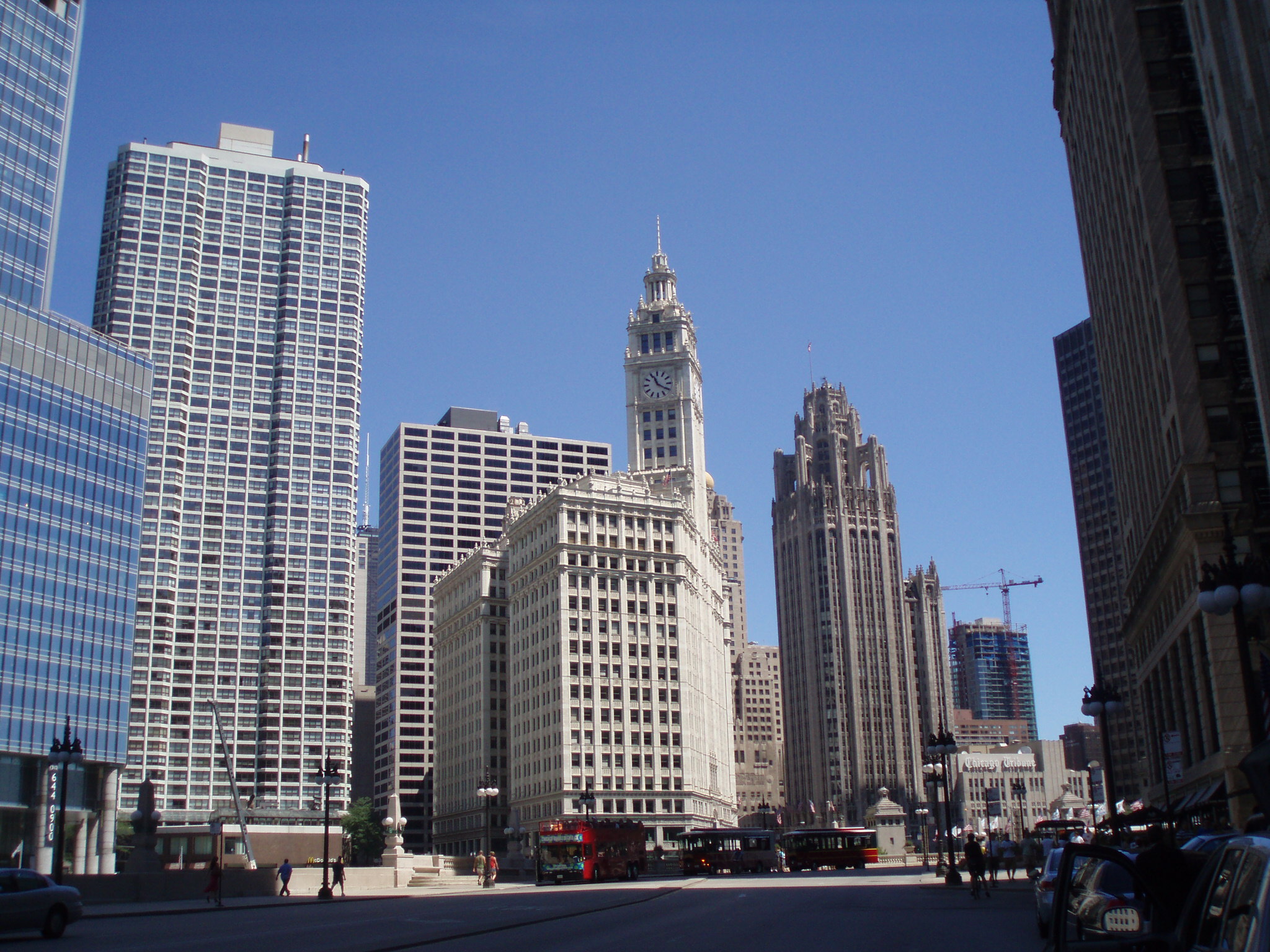 When we got to the boat tour place their where tourists everywhere, it was a mad house. I went to buy tickets and they told me all tours were booked for the day.  I yelled over to chuck it was sold out. Chuck asked the guy if there was anything he could do to get us on a tour and gave him our whole story about riding bikes cross country and being recent architecture graduates, blah blah blah. They said there's nothing they can do except sell us a ticket for tomorrow. Chuck was listening to this and he flipped out saying he needed to get on a tour today and he wants to speak to the manager.  The manager came by and couldn't help us. So we sucked it up and bought a ticket for tomorrow at 9am.
Leaving the boat tour place put us both in a foul mood. But it's really our own faults we should have been there 2 hours earlier. The guy selling tickets is some kid off the street he doesn't care about our story. Now we had to reorganize our day. We had no backup plan or information about finding the buildings we need to see. So we rode around until we found a borders books.
The harry potter book just came out that morning so the place was a mad house. Everyone was freaking out, it was pretty ridiculous. We bought an expensive Chicago guide book and some maps. I figure I'll just return before we leave Chicago. Chuck decided to buy the harry potter book. He's going to send home some stuff to make up for the weight of the book.
We looked up all our buildings and decided to ride to the south side to see the FLW Robie house. http://en.wikipedia.org/wiki/Robie_House but before that we NEEDED to eat. It took a while to find a legit place to eat in downtown Chicago. Eventually we just settled on Quiznos. My lunch was $11, tasted like crap and didn't fill me up. I never wanna eat Quiznos ever again. Screw that place.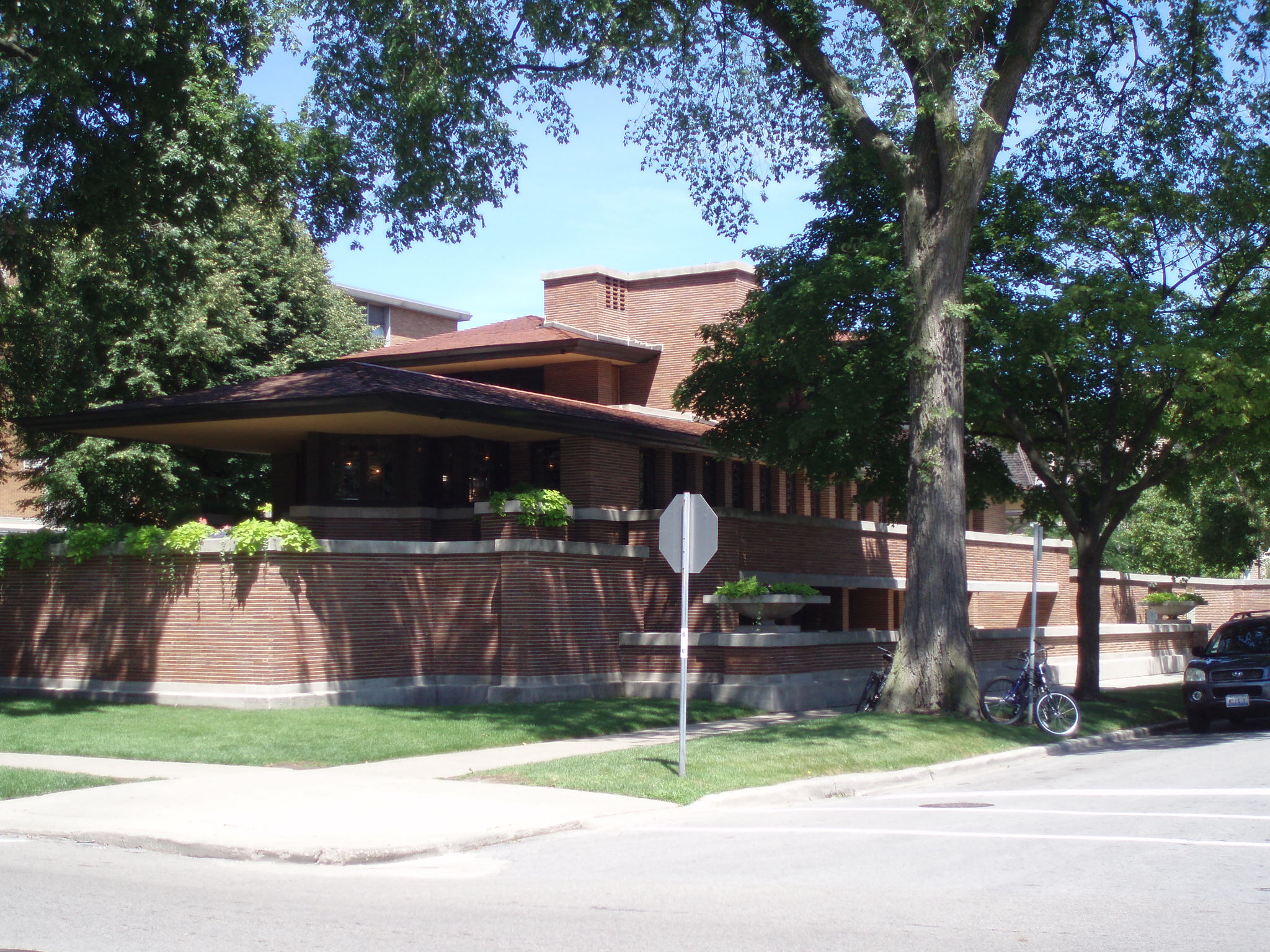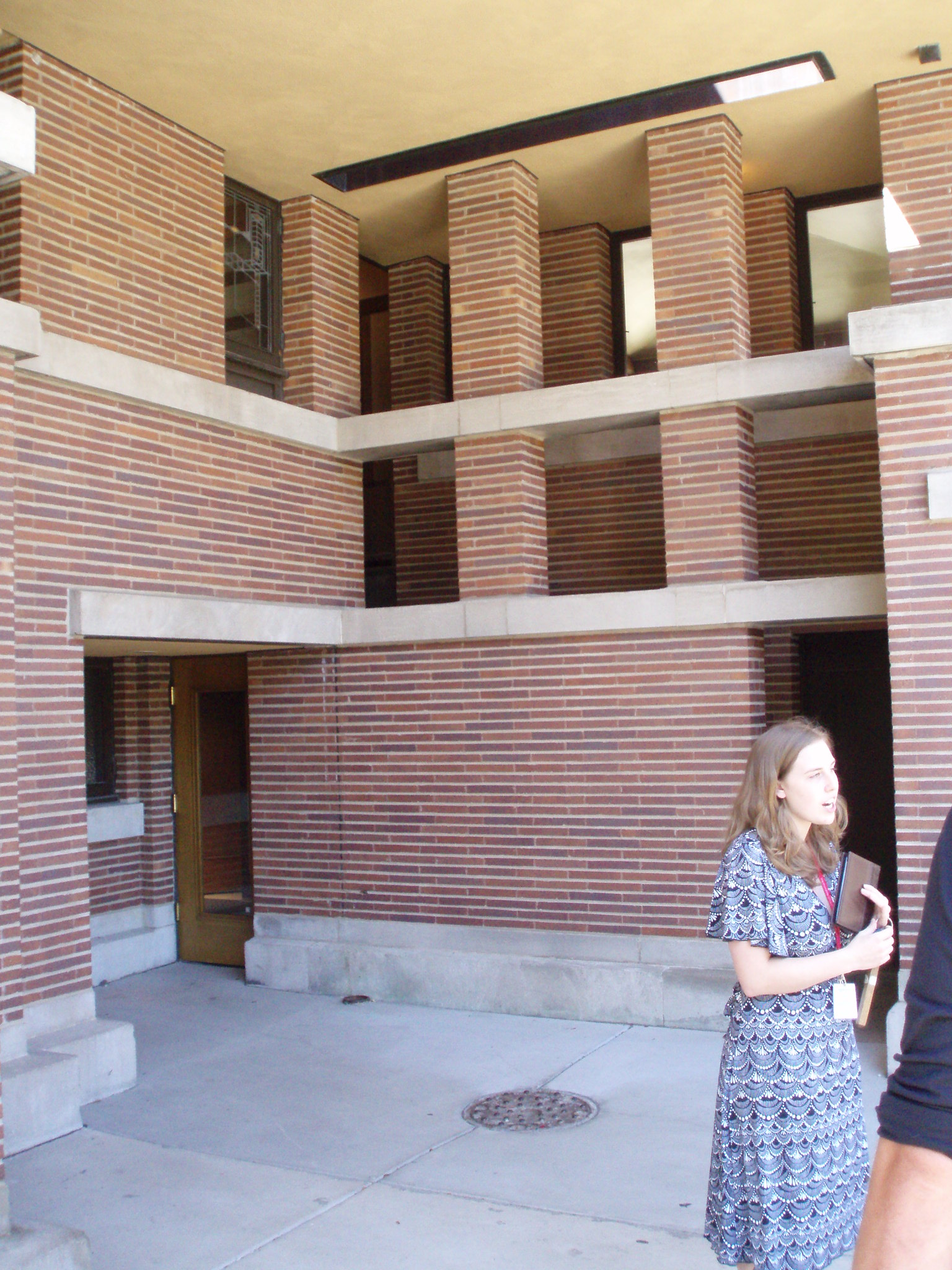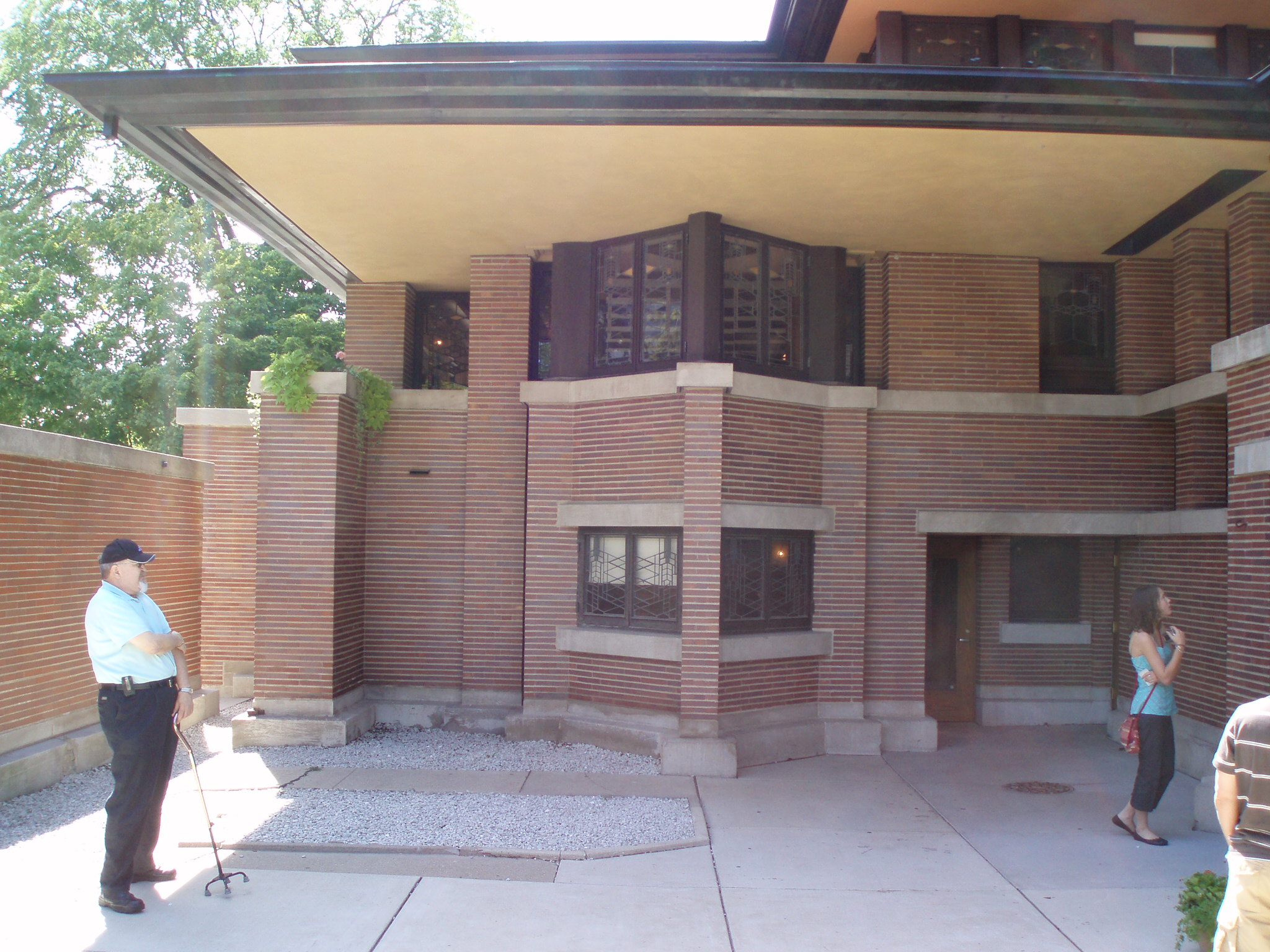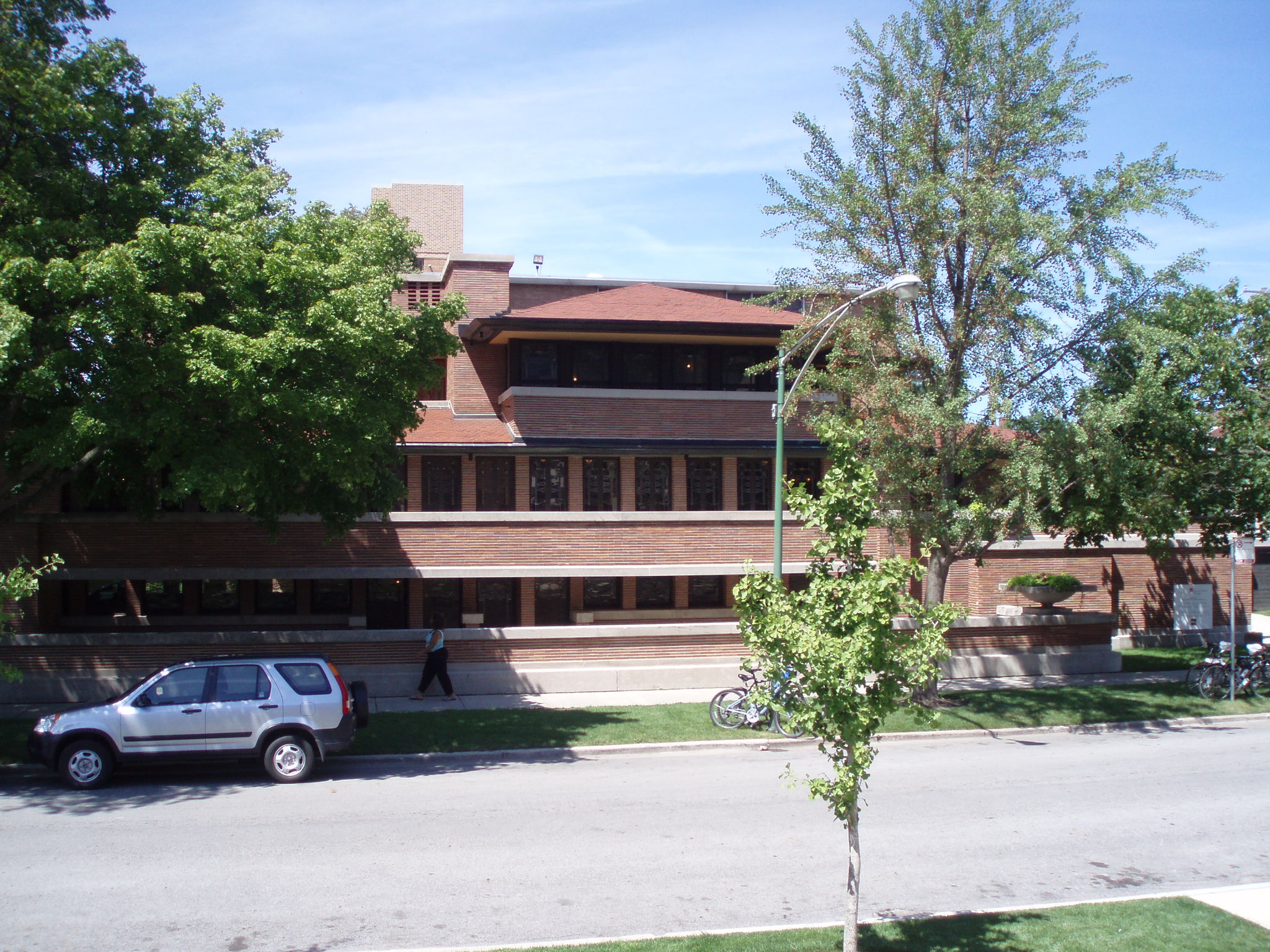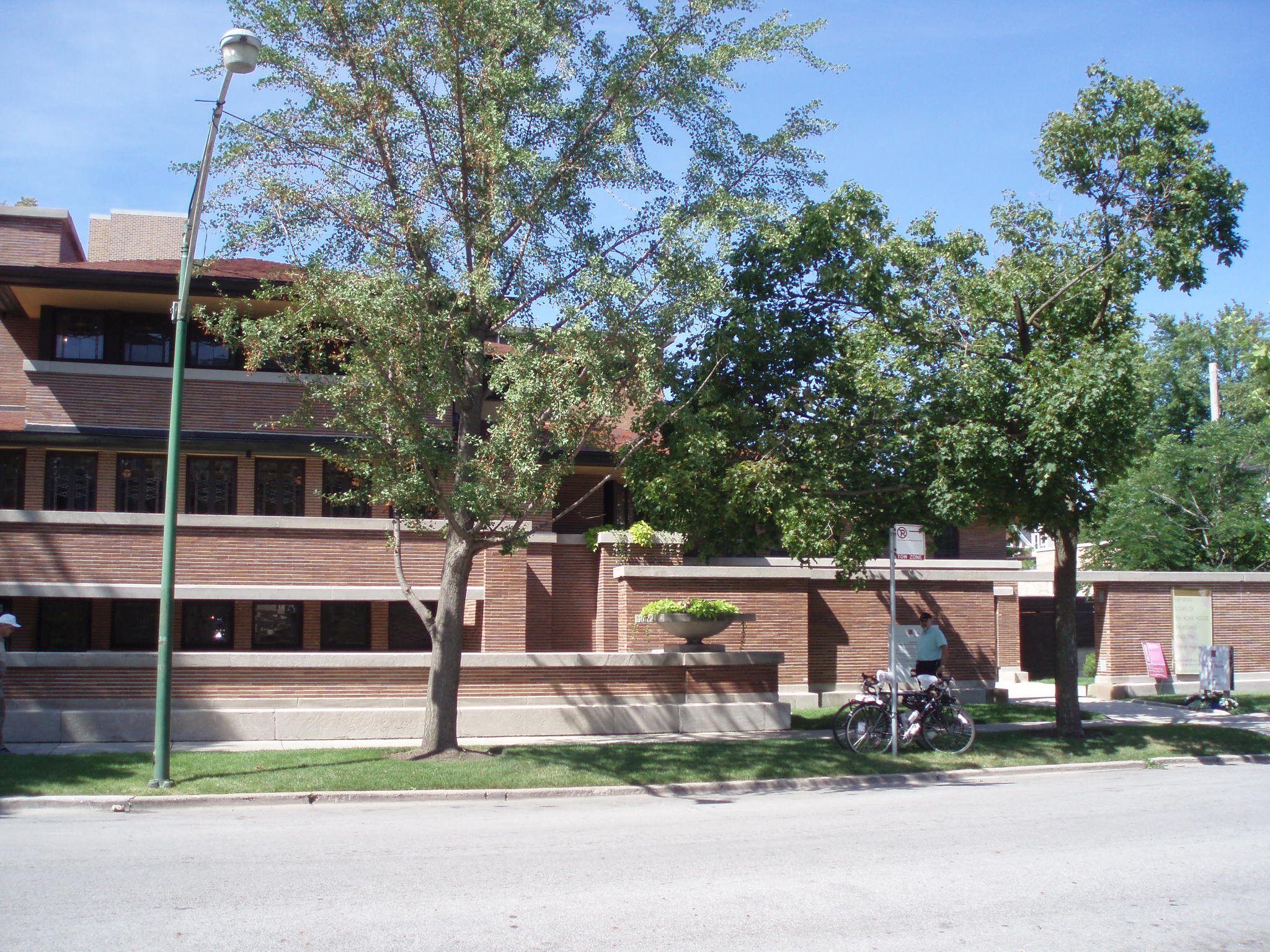 On the way to the Robie house we caught a sick tailwind and we rode down the Lake Michigan bike path like madmen. We arrived at the Robie house just in time to get on the next tour.
The tour was absolutely fantastic; the tour guide was on top of her shit. Being in the living space of the Robie house got me really excited about architecture. It is such a great building. The design is so simple and well executed. The spaces feel perfect. The entire house beautifully detailed from head to toe. Like all FLW buildings it's very easy to get lost in staring at all the details.  Unfortunately the university built a bastard of a building across the street from the Robie house that I think mocks the Robie house. If I had my way it would be destroyed.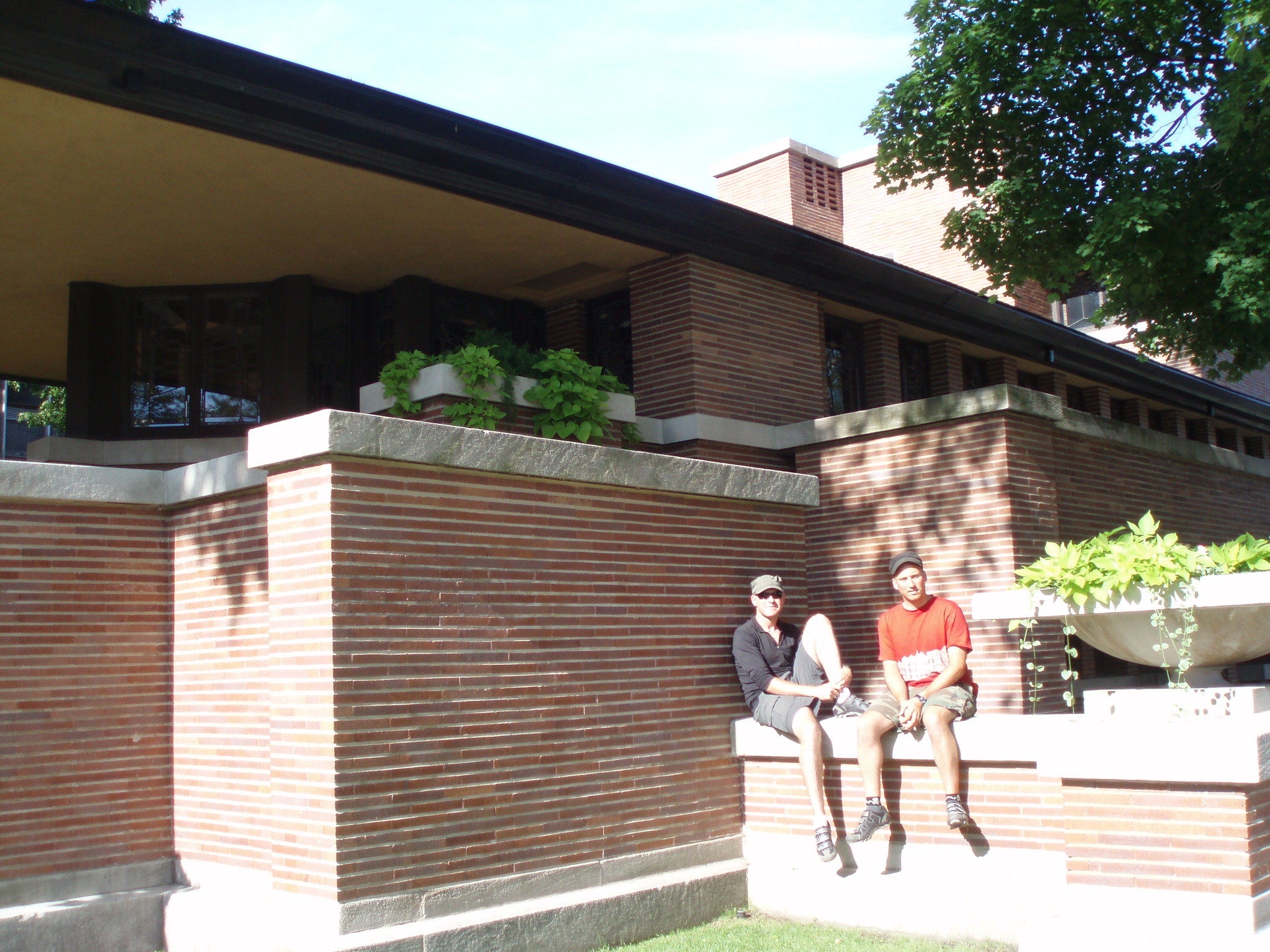 After the tour we hung around the house for a while. Chuck and I both got caught up on some phone calls. When we got off the phone chuck and I had a long talk. His aunt is very sick and isn't doing very well. He has to go home and be with his family while they get through this tough time. We talked about him getting back on the trail in a few weeks down the road, but in the meantime he has to get back to Long Island. It was sad conversation but he'll be back. Jamie left for 2 weeks and it went quick and now feels like he never left.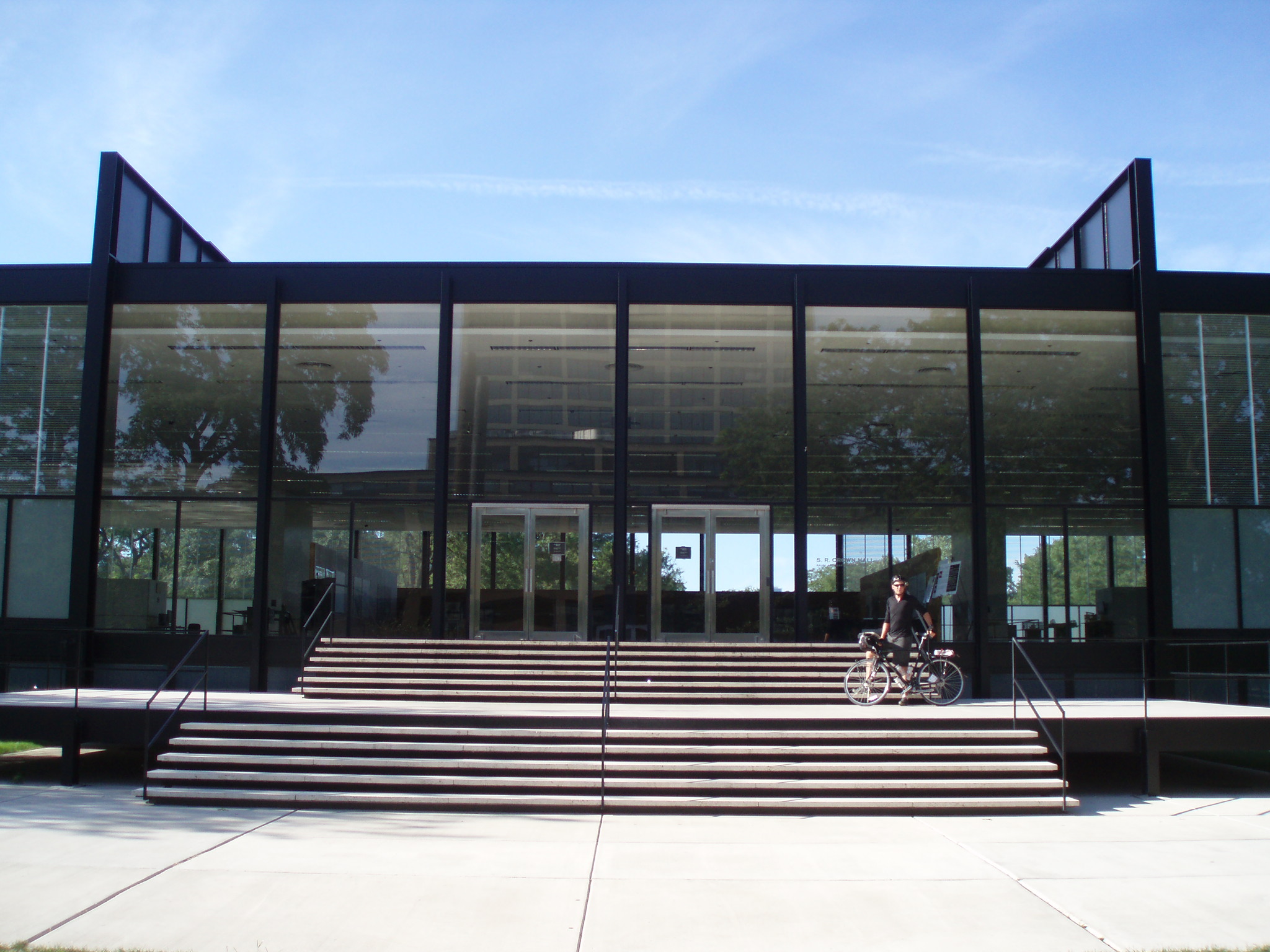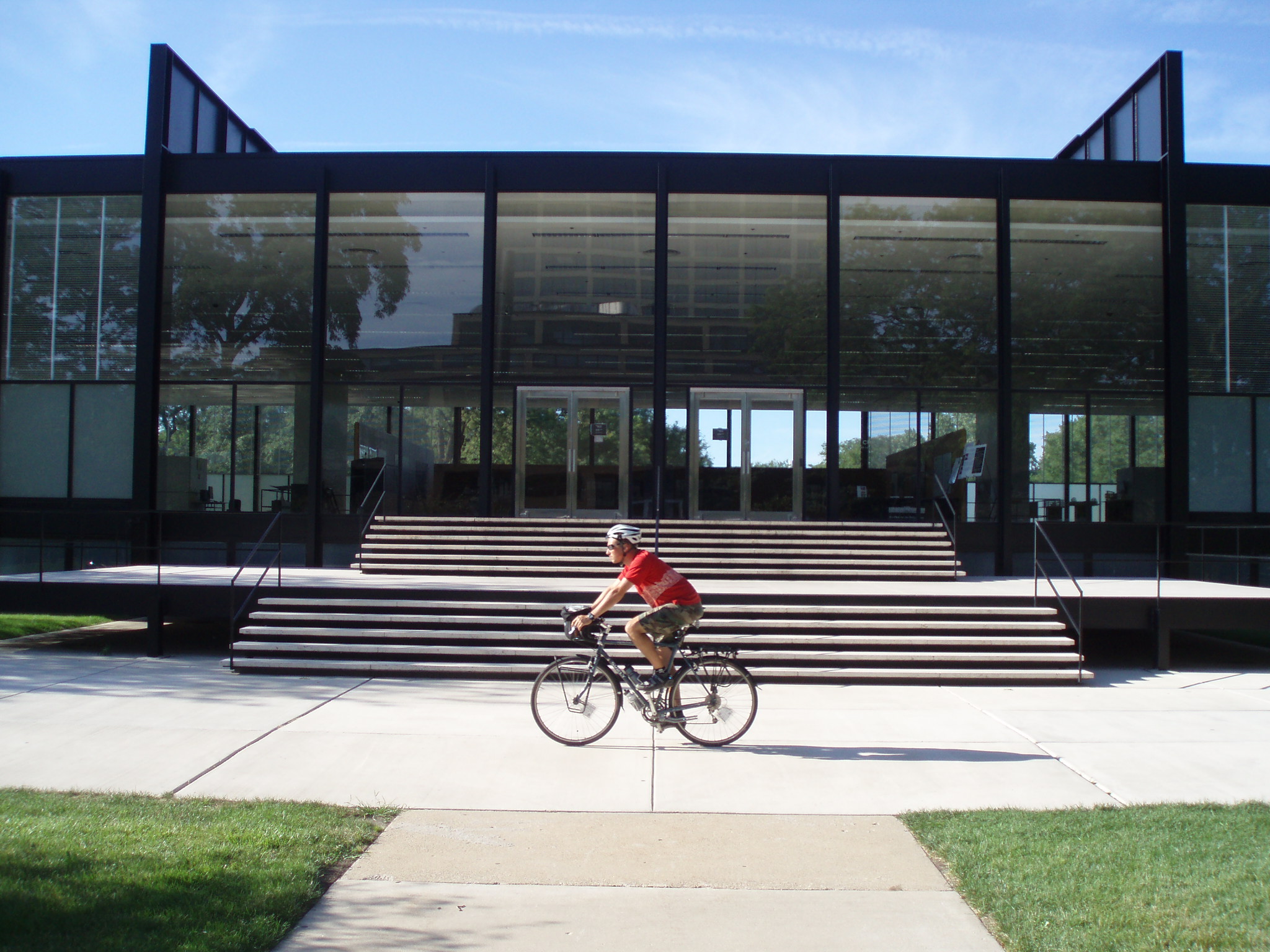 We left the Robie house and rode out to Illinois institute of Technology http://en.wikipedia.org/wiki/Illinois_institute_of_technology, where one of our favorite architects Mies Van Der Rohe designed a couple of buildings while he was the dean of the architecture school. We found Crown hall and we both freaked out. Chuck and I are lucky enough to see a lot of Mies buildings on our travels to Germany and Europe. Crown hall was definitely just as great as the rest.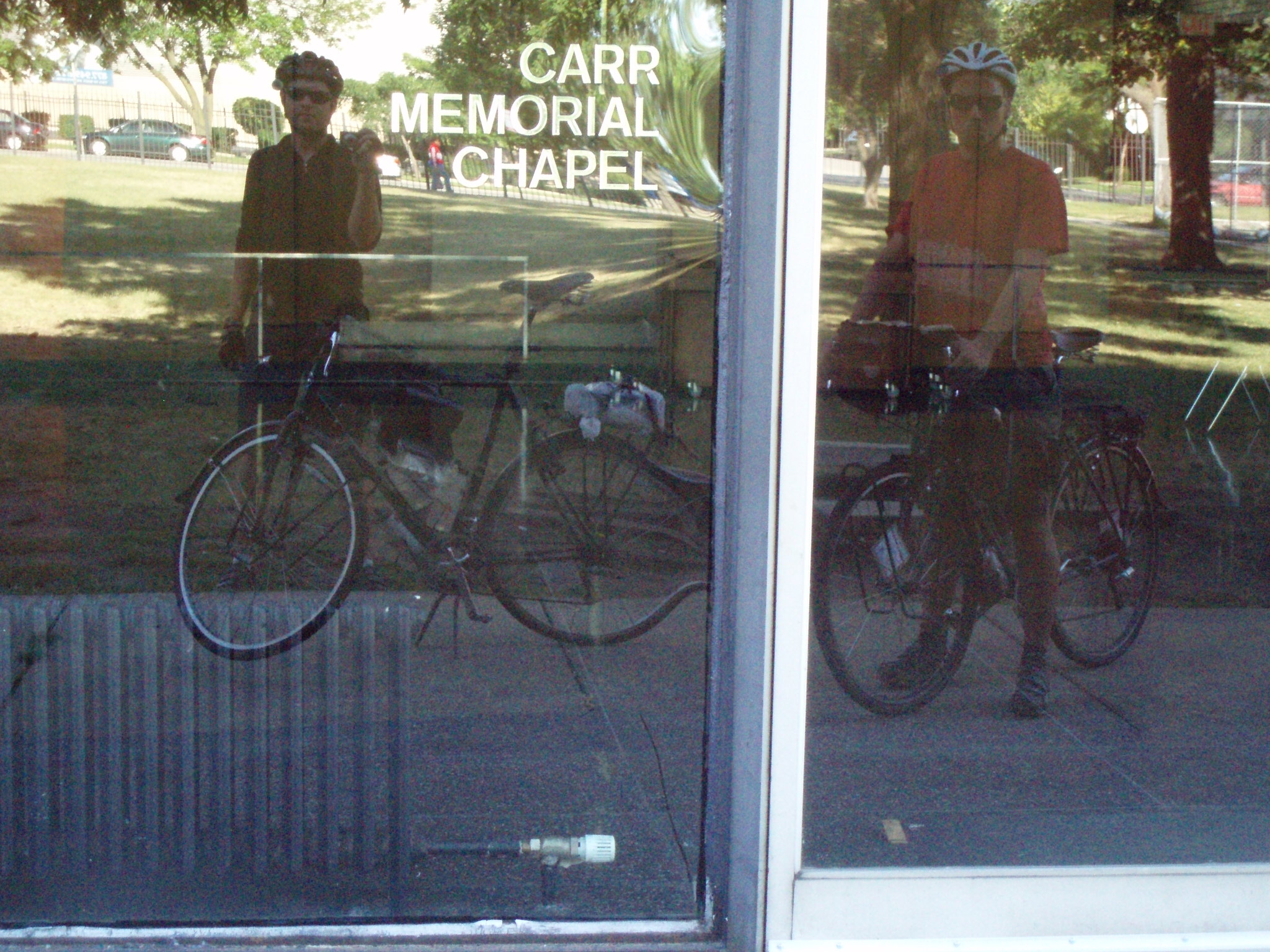 We found the Carr Chapel he also designed (or a.k.a. 'God In a box') and weren't as impressed. Chuck held the door for me while I rode my bike into the chapel rode a circle around and then back out.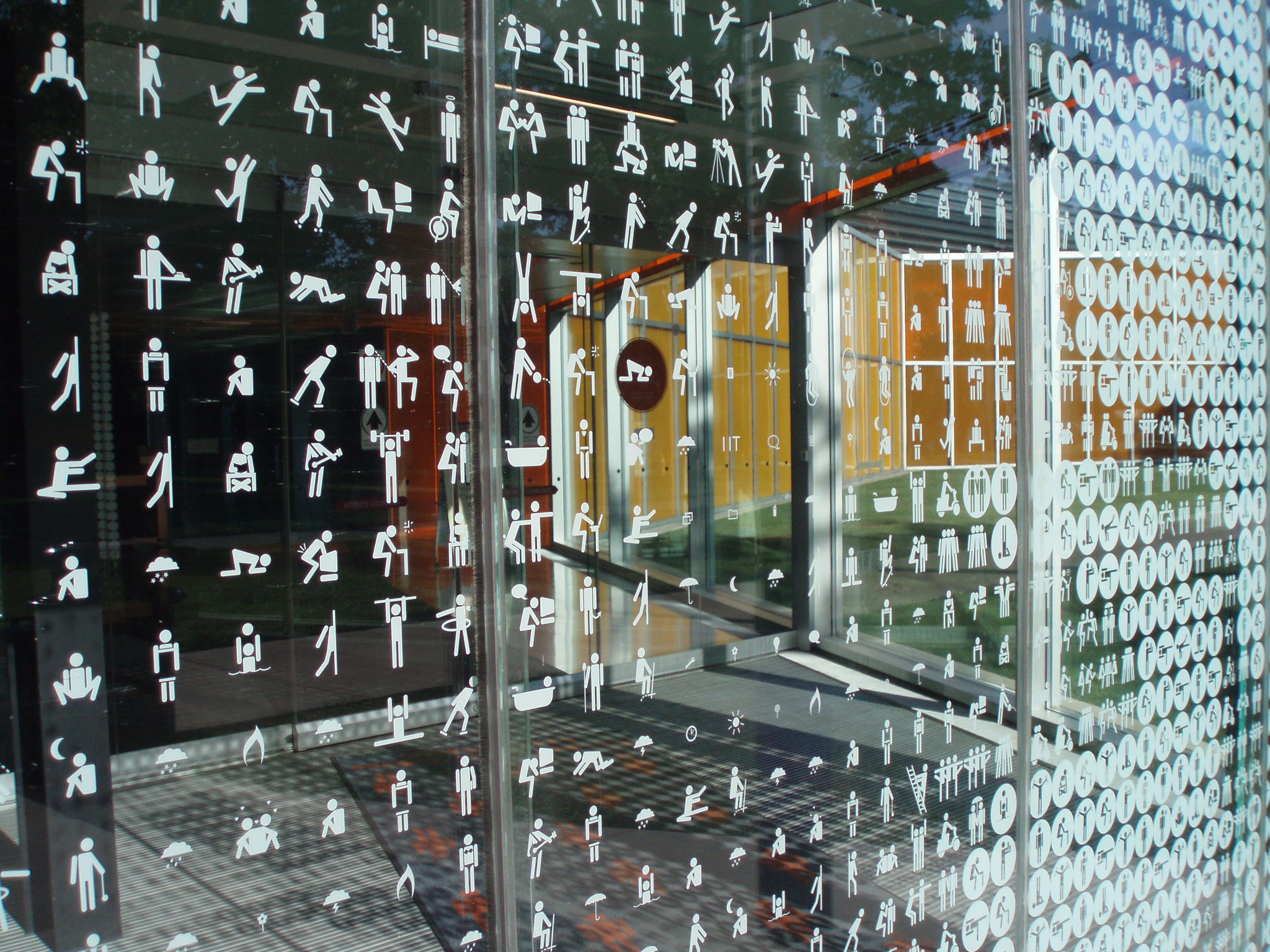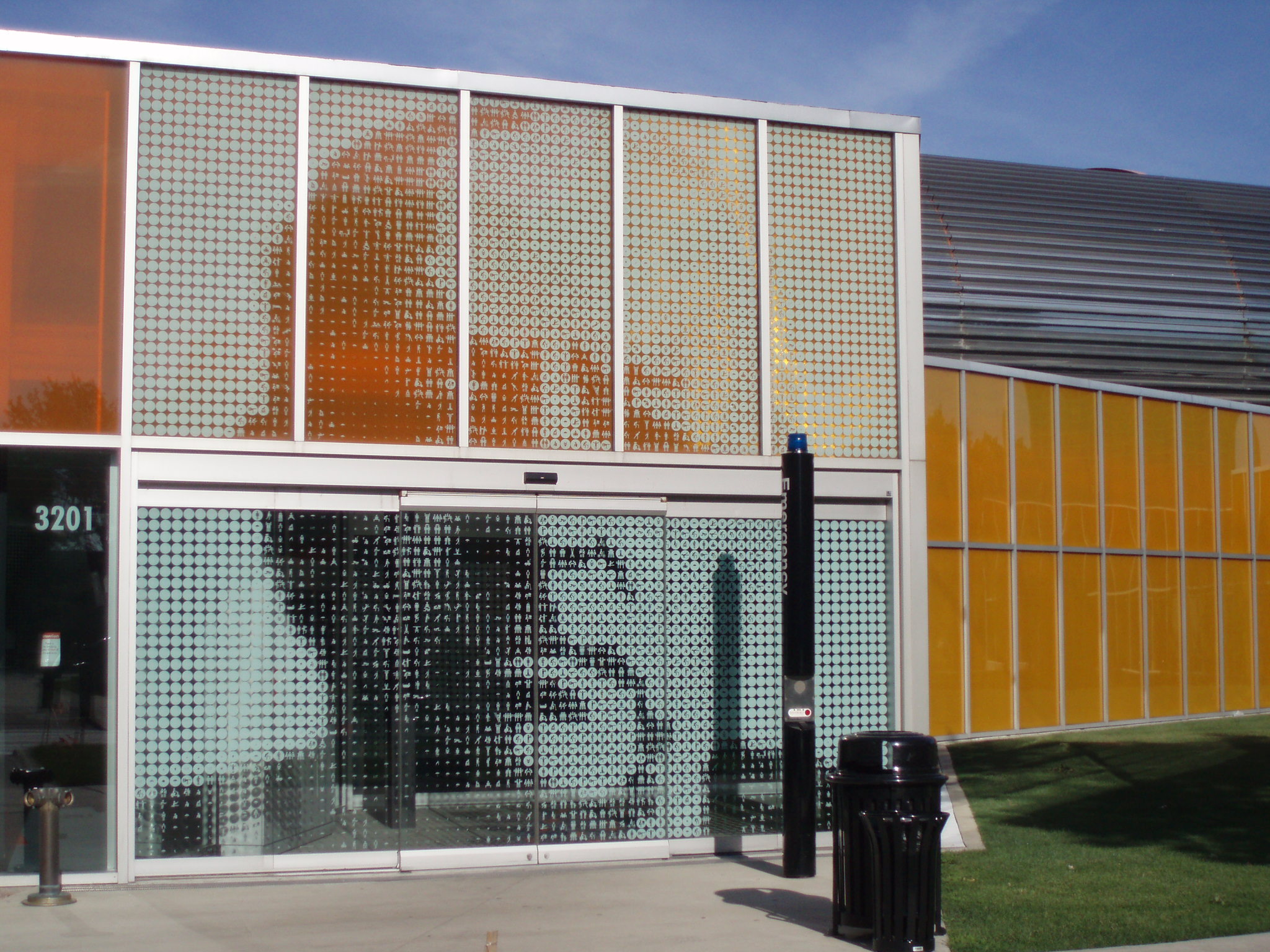 Before we left we found the Rem Koolhaas building and found the big picture of Mies Van Der Rohes face. The face was real cool, the building was alright.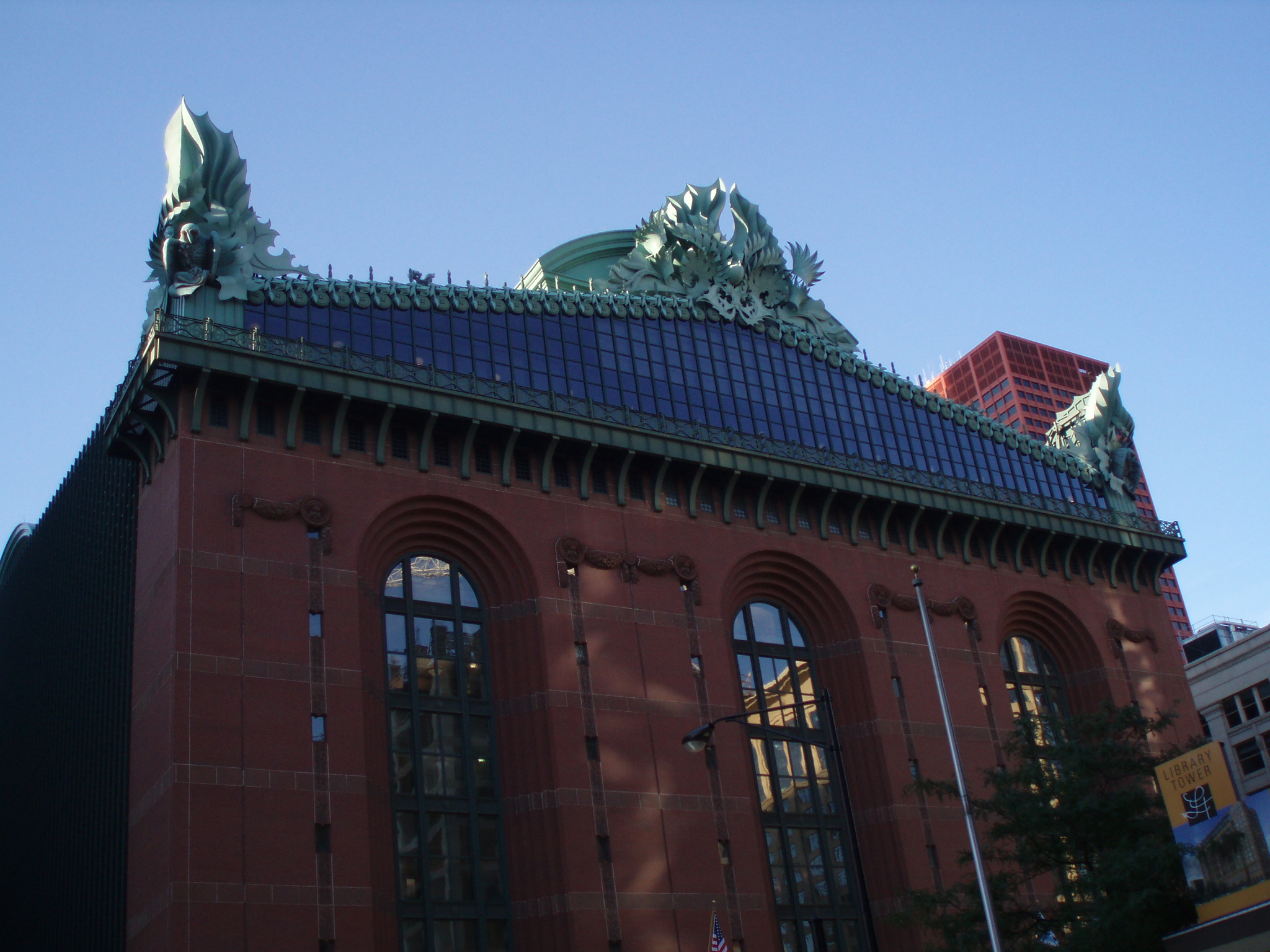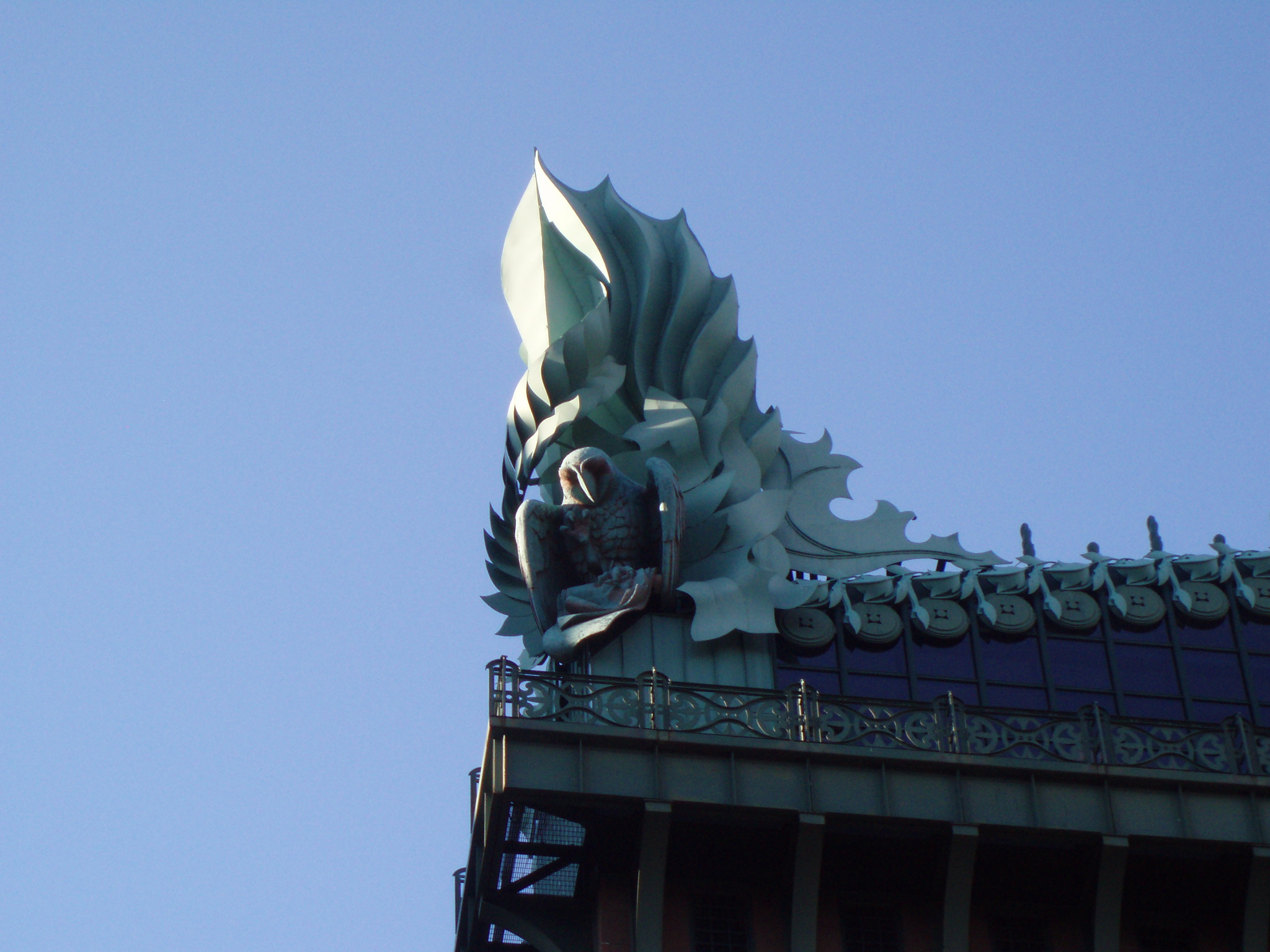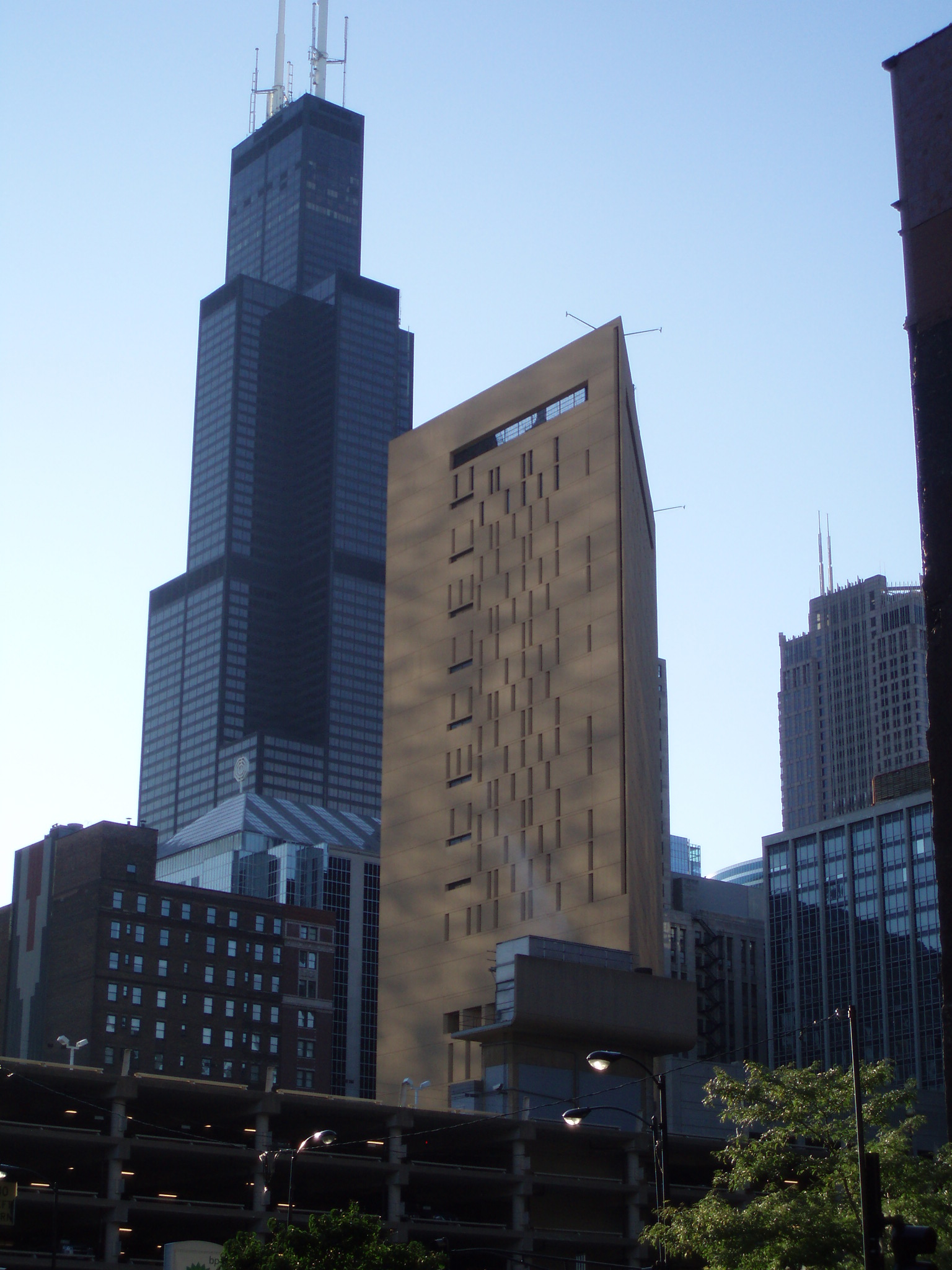 It was getting late we got in touch with Jamie and rode uptown to meet him. We went back to the bar from yesterday and talked to a lot of the same people. Everyone's been really awesome in Chicago.
We went back to Melanie's and hung out for a bit. Chuck bought a plane ticket back to NY for Monday afternoon. He was exhausted and passed out, but Melanie, Jamie and I went out for a beer. Melanie is really interesting girl. She's lived in a lot of places, and spent some time living in Portland and told us a lot about living there. We had a great time hanging out with her, unfortunately we only had 1 beer cause it was getting late and we were all wiped out.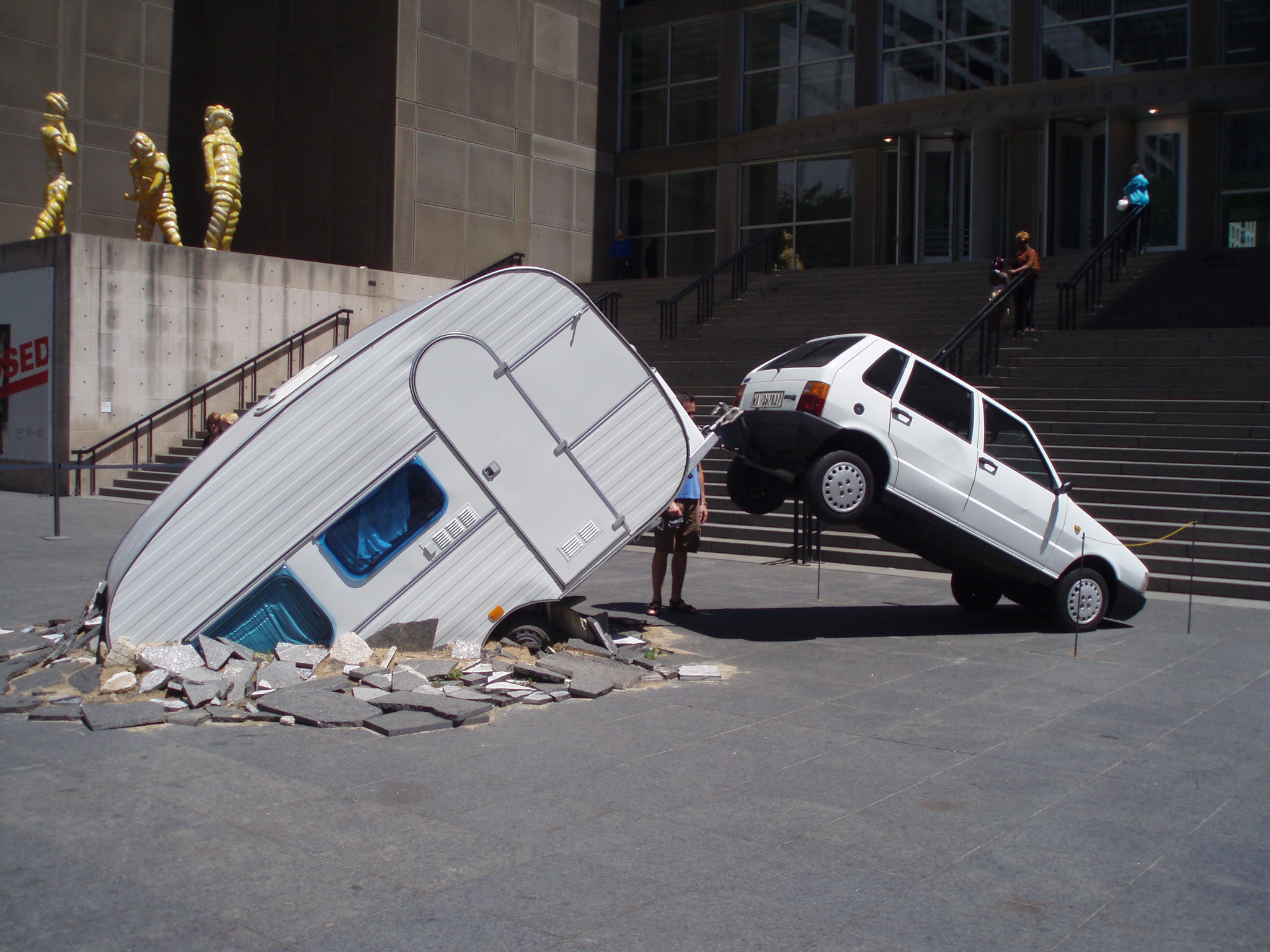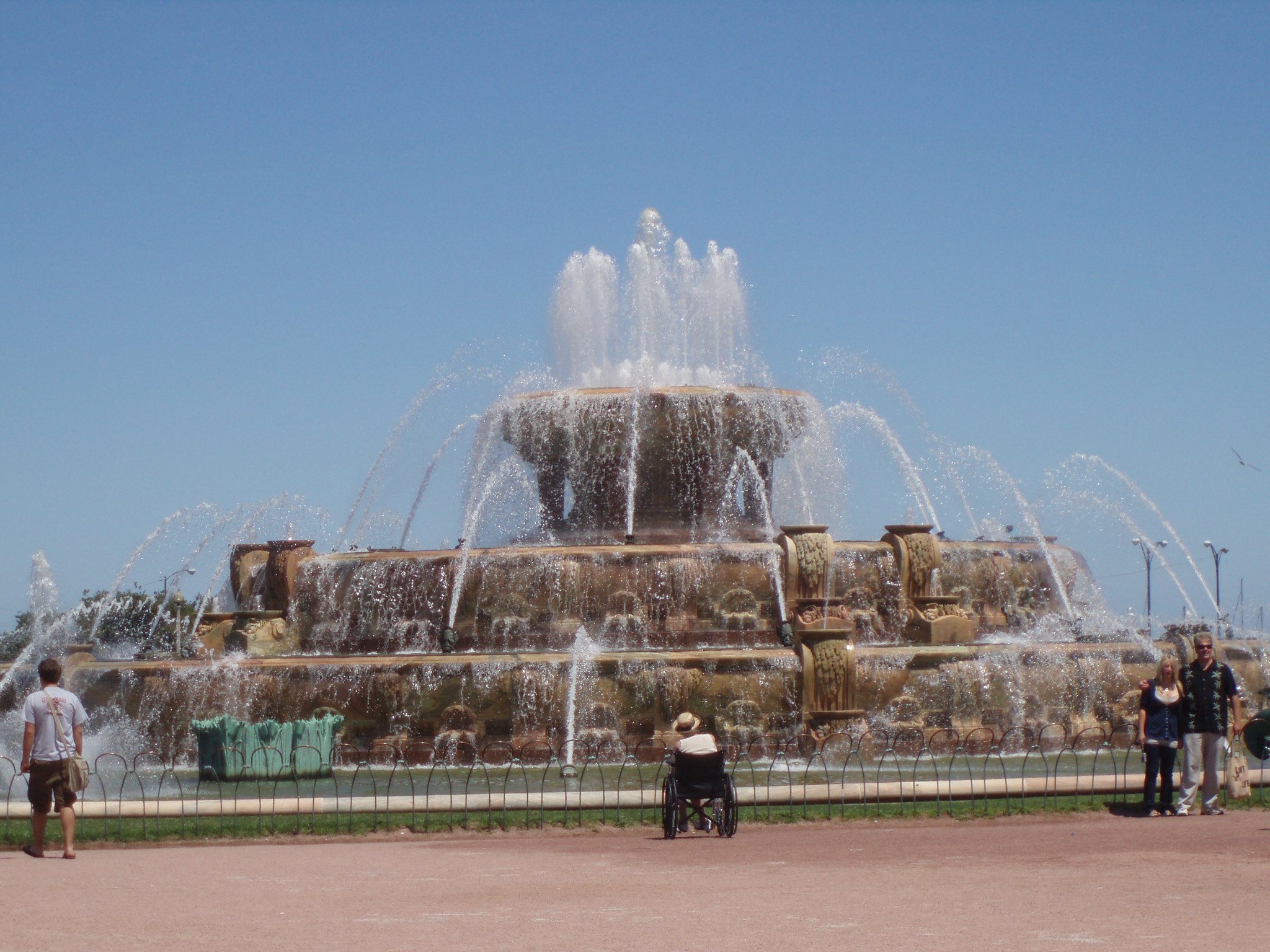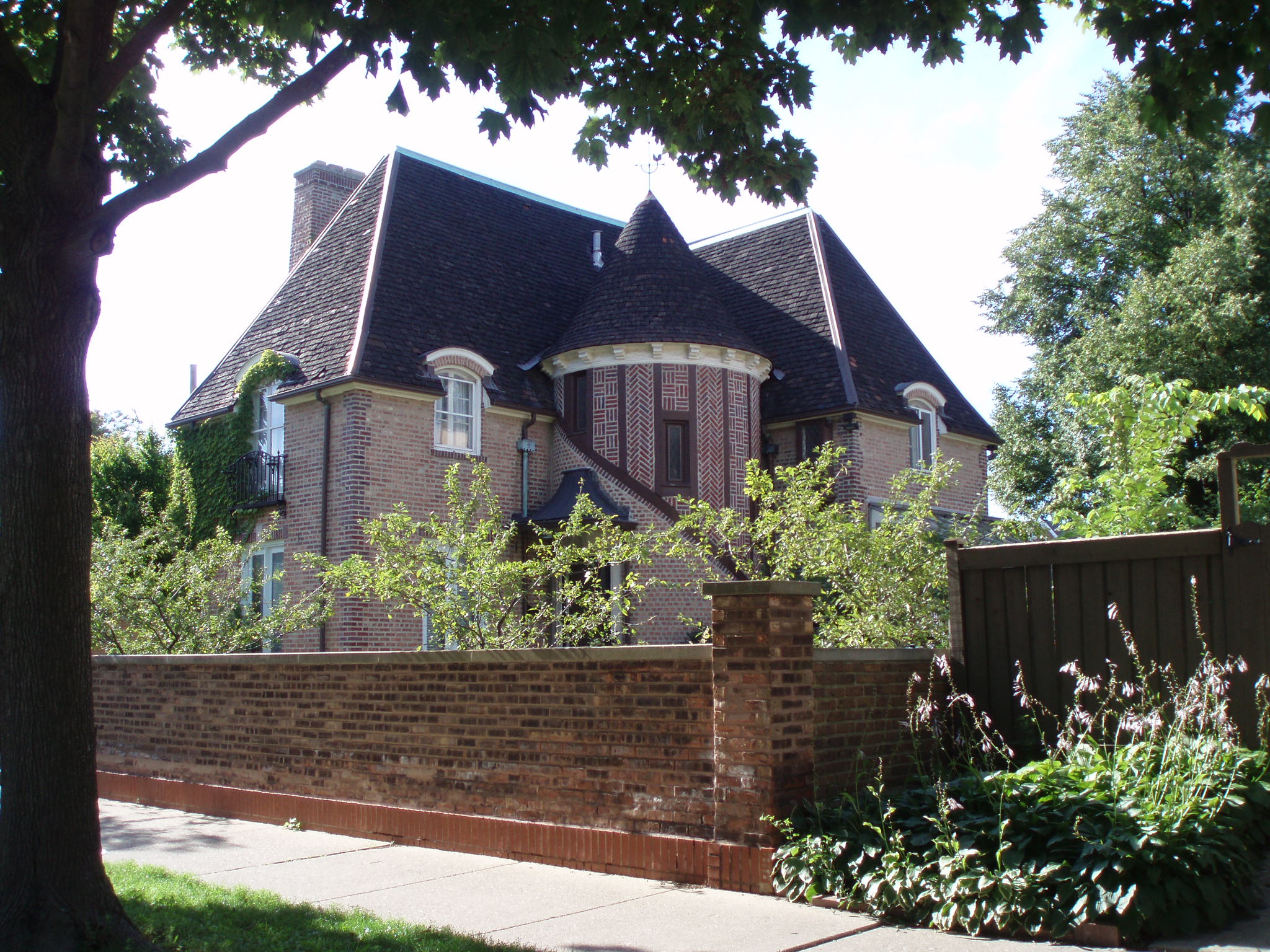 Click Here to Visit The Table of Contents
Click Here to Visit Previous Page: Day 34: Medaryville, IN to Chicago, IL: Chicago Video
Click Here to Visit The Next Page: Day 36: Chicago, IL to Chicago, IL