Thursday July 26, 2007, 47 miles (75 km) – Total so far: 1,936 miles (3,116 km) 46.8 Miles
     Click Here to Visit The Table of Contents
     Click Here to Visit Previous Page: Day 39: Geneva, IL to Williams Bay, WI
     Click Here to Visit The Next Page: Day 41: Fort Atkinson, WI to Madison, WI

Last night Jamie and Mike Palombi both claimed the single beds and I got stuck sleeping on the queen size bed.
I talked on the phone for a bit before I passed out and ended up sleeping perpendicular across queen size bed with my feet hanging off. I slept great.
When I woke up and looked outside it was raining. The worst way to wake up. I ran downstairs and ate some cereal with Mike and Jamie. Mike had the weather report on and the day didn't really look that promising as far as weather goes.
The plan for today was to ride to fort Atkinson, which was 30-40 miles away to stay with the parents of our old roommate Peter.
We talked about maybe taking a detour to Janesville to make the day a little longer. Mike Palombi's son frank was going to pick him up and take him home from there. Mike has to get on an airplane for his next vacation.
I saw online that we're riding pretty close to the Trek factory in Waterloo, Wisconsin tomorrow and our timing is perfect to catch tomorrow morning's tour of the factory that they only give on Wednesday and Fridays. I called to tell the receptionist that we're planning on being there but I don't think she cared.
As we packed up and got ready Jeff and Marcia were getting ready to leave for the Experimental Aviation show in Oshkosh.
We thanked them for their kind hospitality and rode out.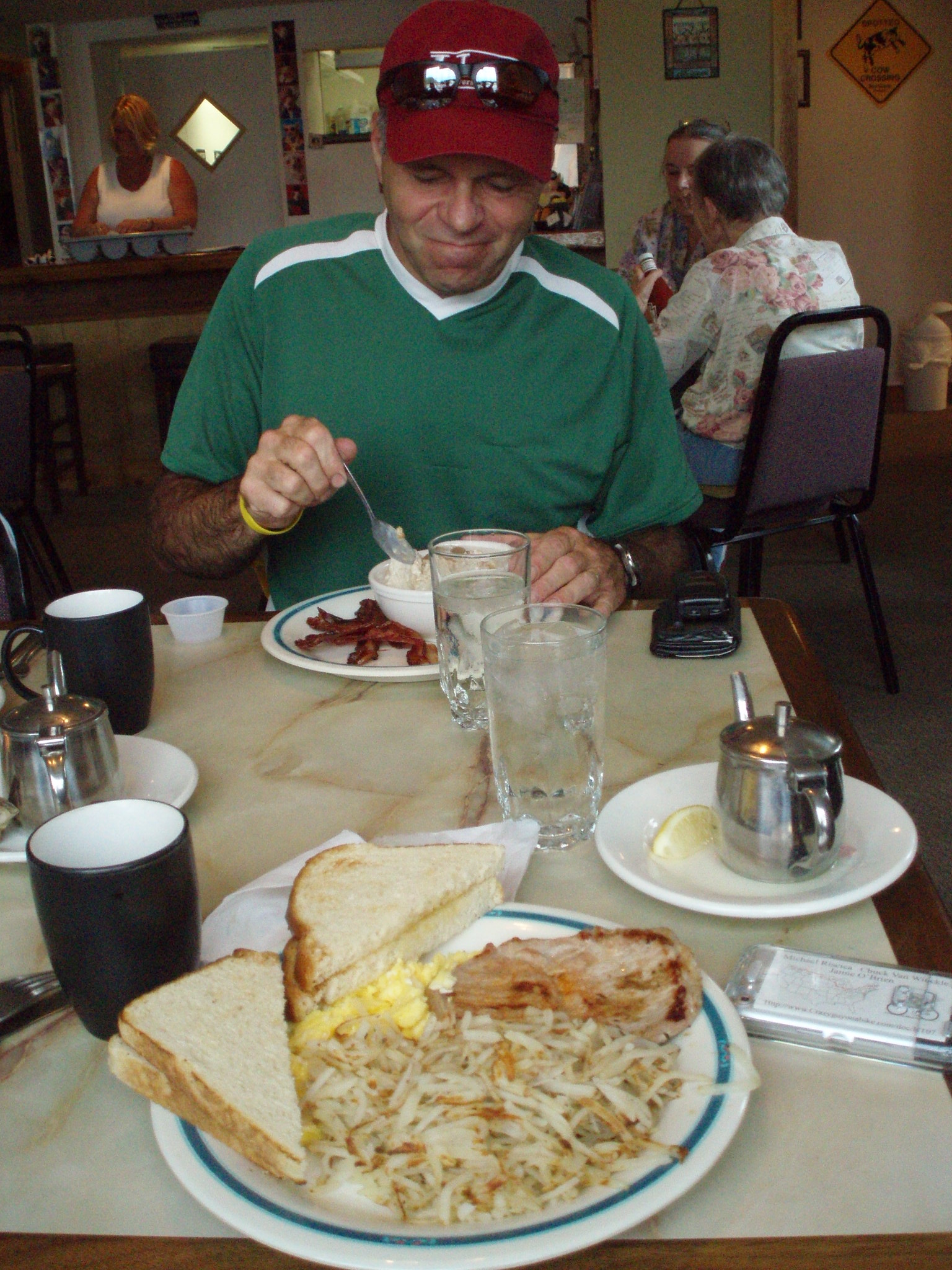 Leaving Jeff's the rain wasn't that bad just a small drizzle but eventually it came down in full force. We rode into the next town and decided to stop for breakfast #2 at some BBQ place. I ordered eggs and a smoked pork chop for breakfast. While we were waiting for our food Jamie filmed the video about the singing deer: http://www.teamnortherntier2007.blogspot.com/2007/07/singing-animals-in-wisconsin-part-2.html
Jamie really loves those stupid deer's heads and fish. One year for Christmas he was only going to give out those singing bass's as Christmas presents. But he couldn't get a good price on a whole bunch of them.
While we ate breakfast the rain started to clear and the sun came out. Except that didn't last very long because when we came outta the restaurant the sun disappeared and the rain came down even harder.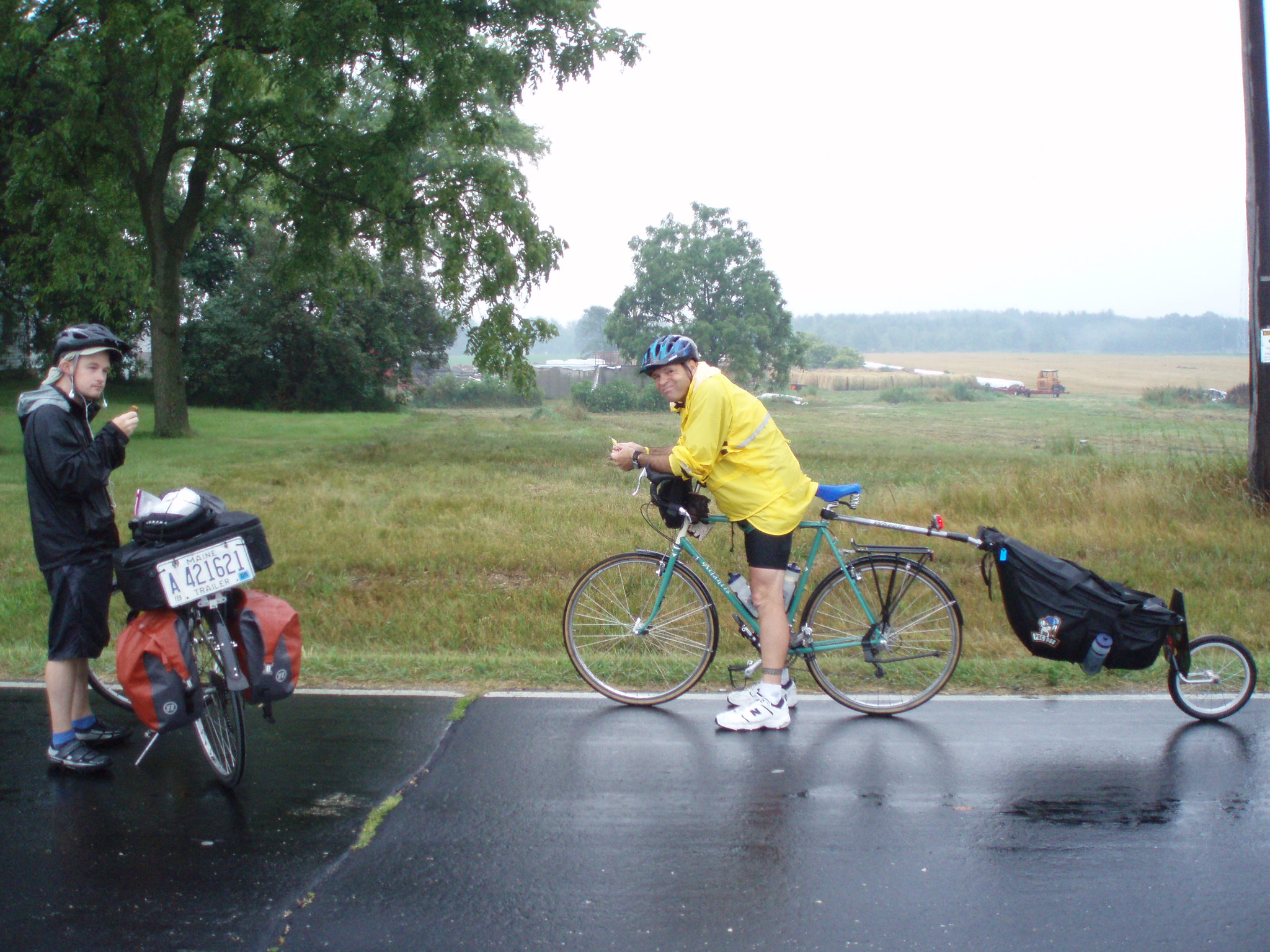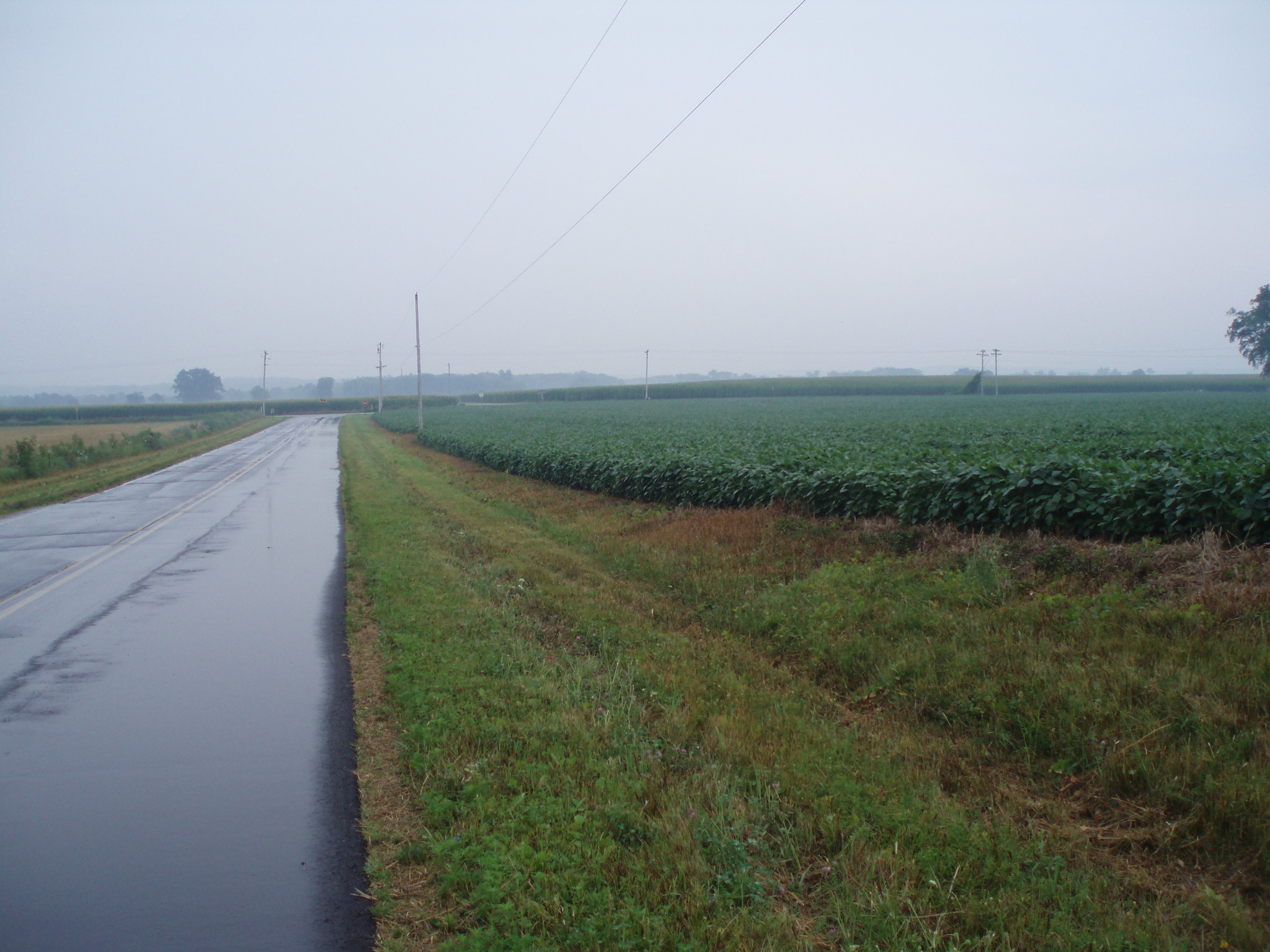 Mike P found some really beautiful roads in some great backcountry. It was raining so hard we abandoned the idea of going to Janesville and decided to just ride towards Fort Atkinson. Maybe we could stop and kill some time somewhere.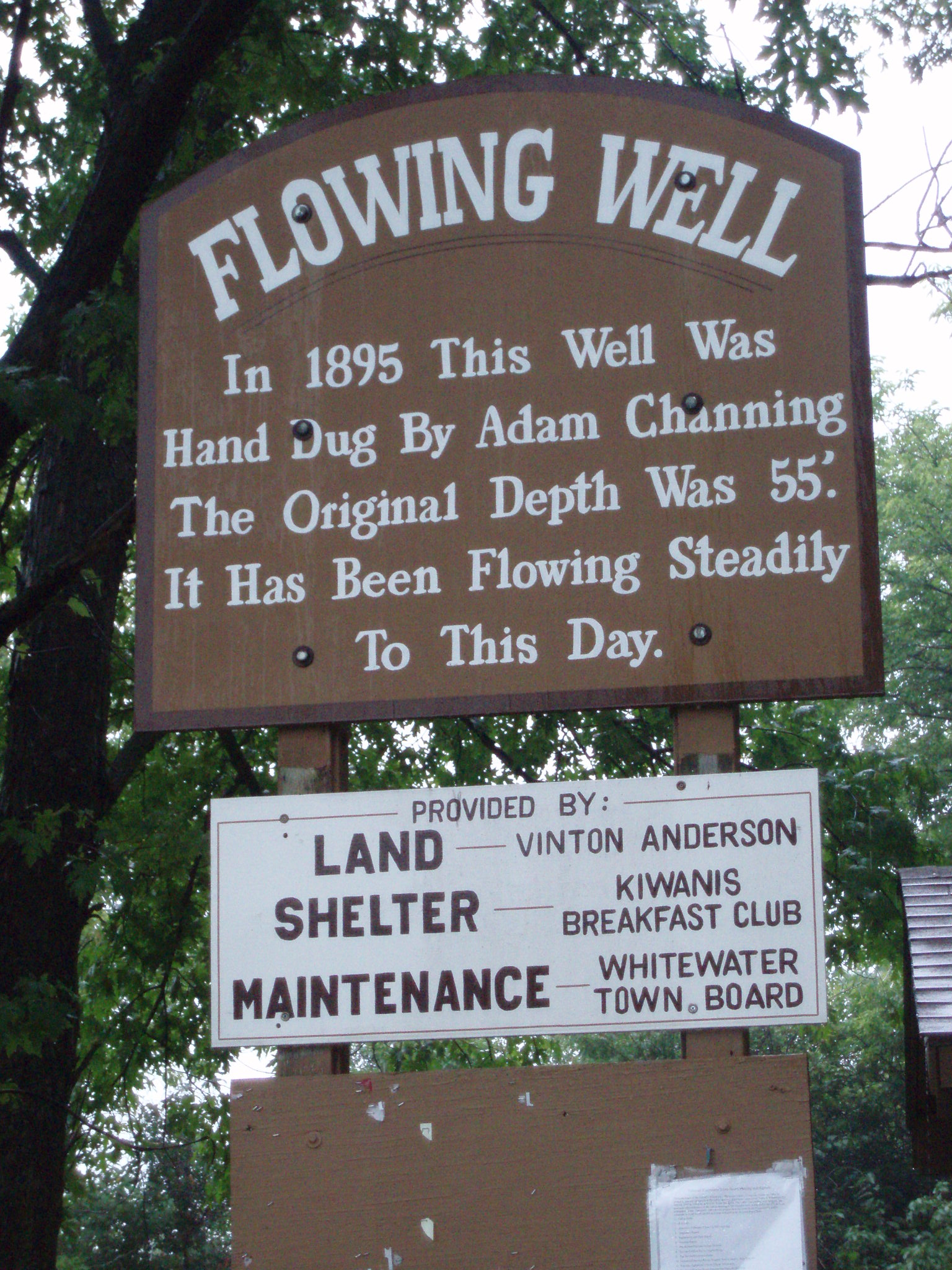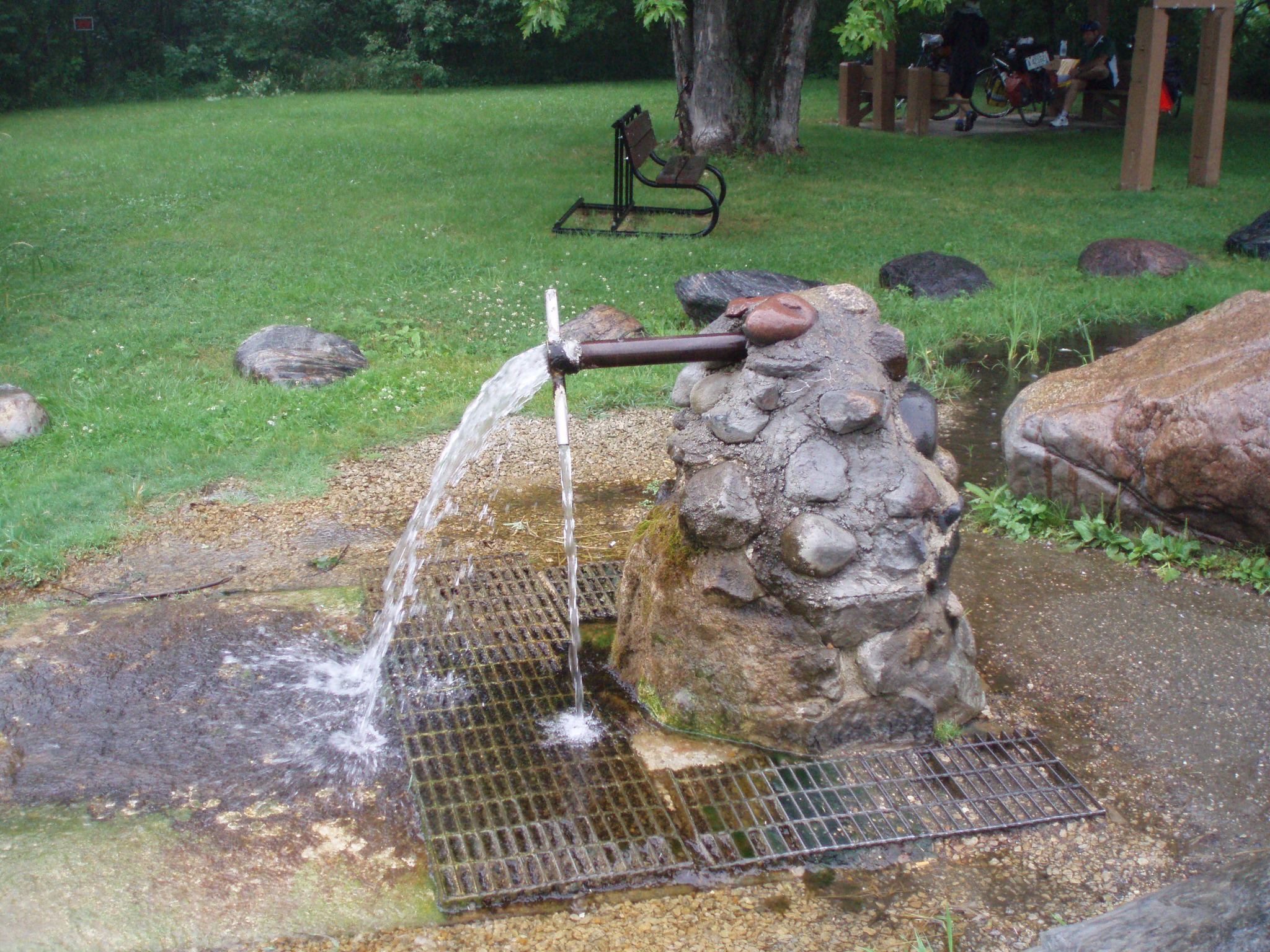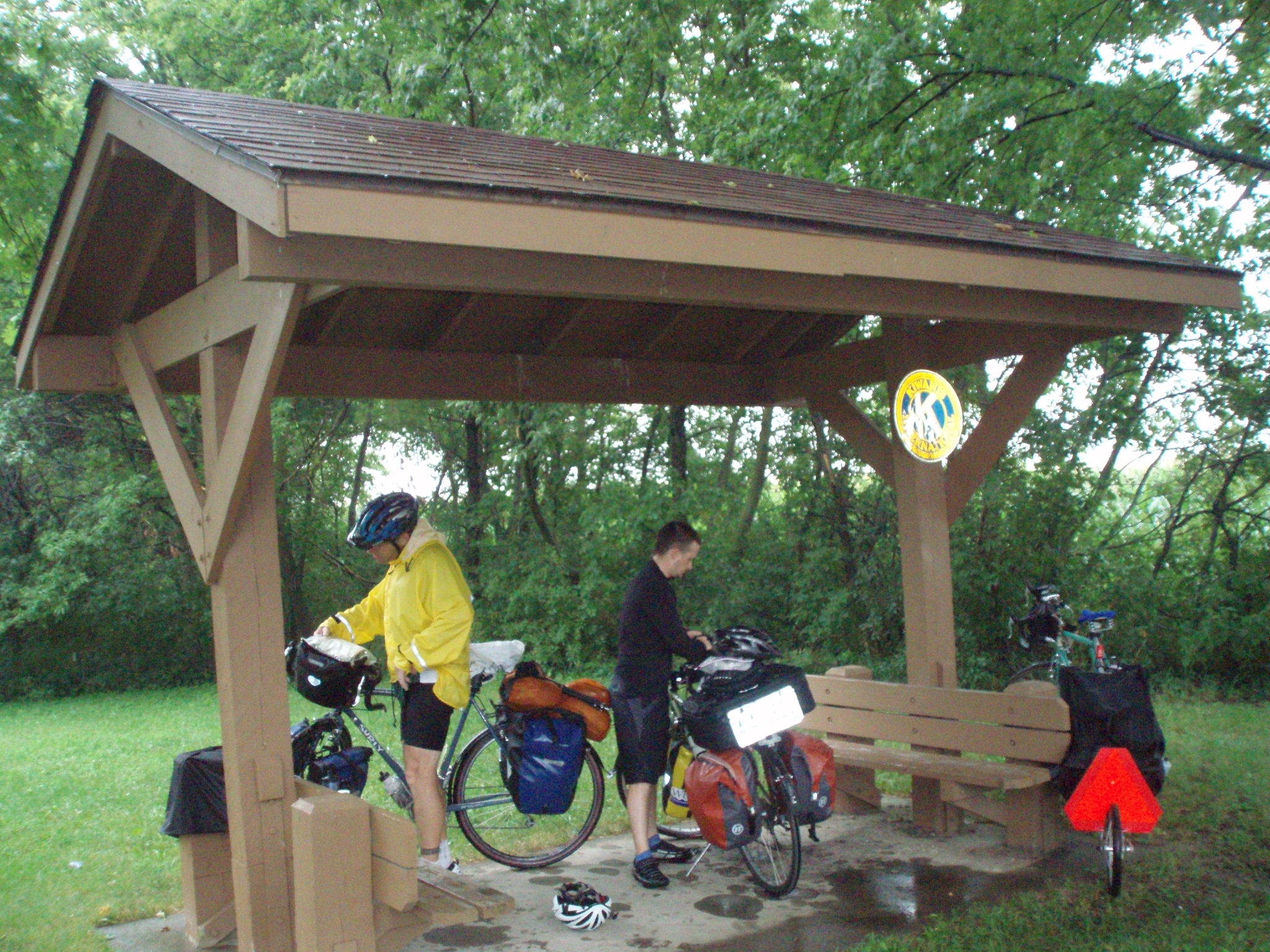 The rain was coming down so hard it was difficult to keep your eyes on the road and stung the face if it got hit. It felt more like we were swimming then riding bikes. While we were riding real fast we saw this cool well and some shelter on the side of the road. We sat under the shelter for a while, drinking the most delicious water.
We rode into the next town, Whitewater and tried to find the library but had no luck so we decided to just go eat lunch. The food was really good. While we ate the sun cleared up but this time it was for real. Unfortunately Mike Palombi was being too optimistic and didn't pack everything in his trailer into plastic bags so some of his stuff got soaked. Luckily the rest of the day was beautiful. Jamie called Judy and told her that we would be there soon.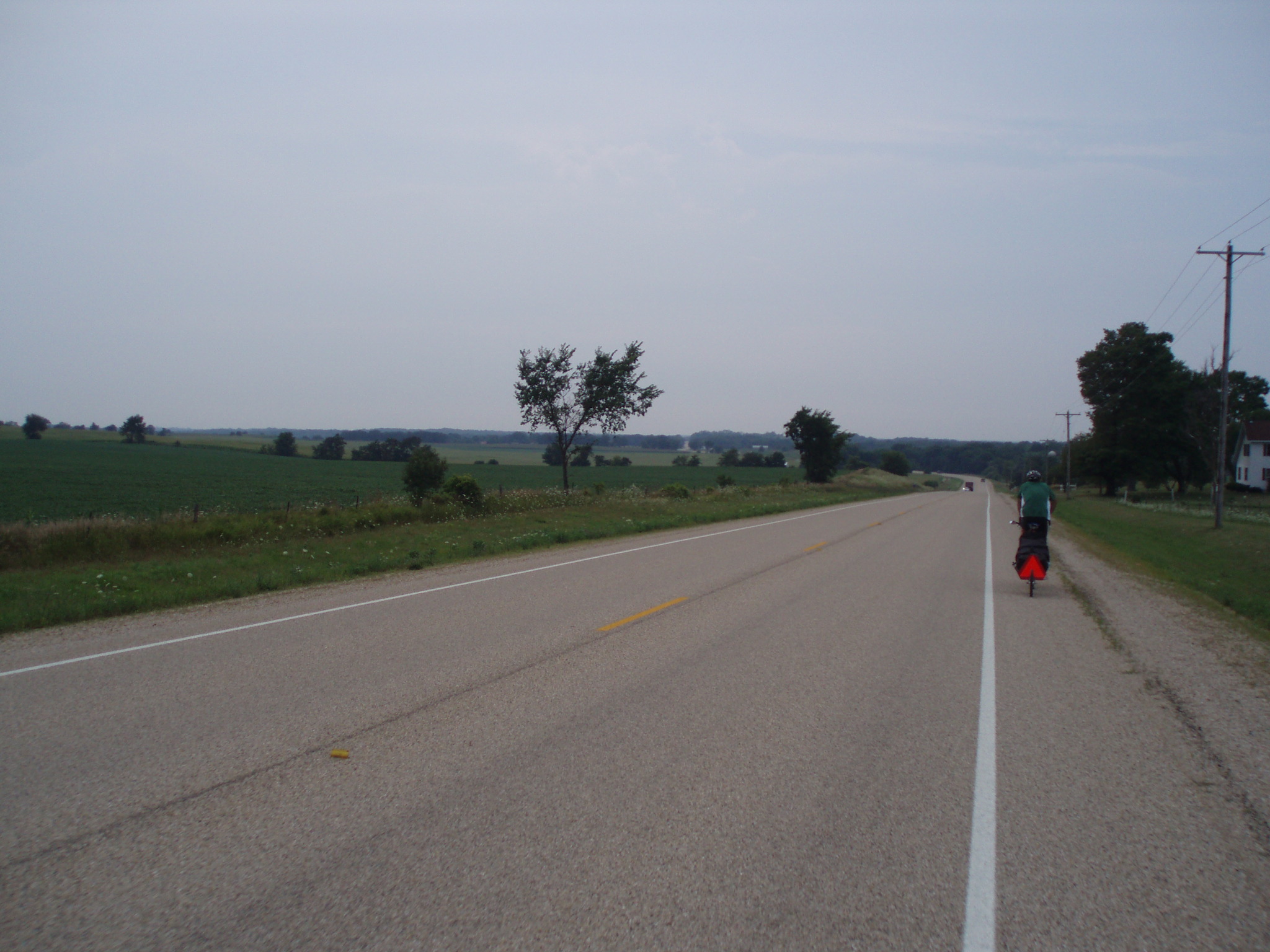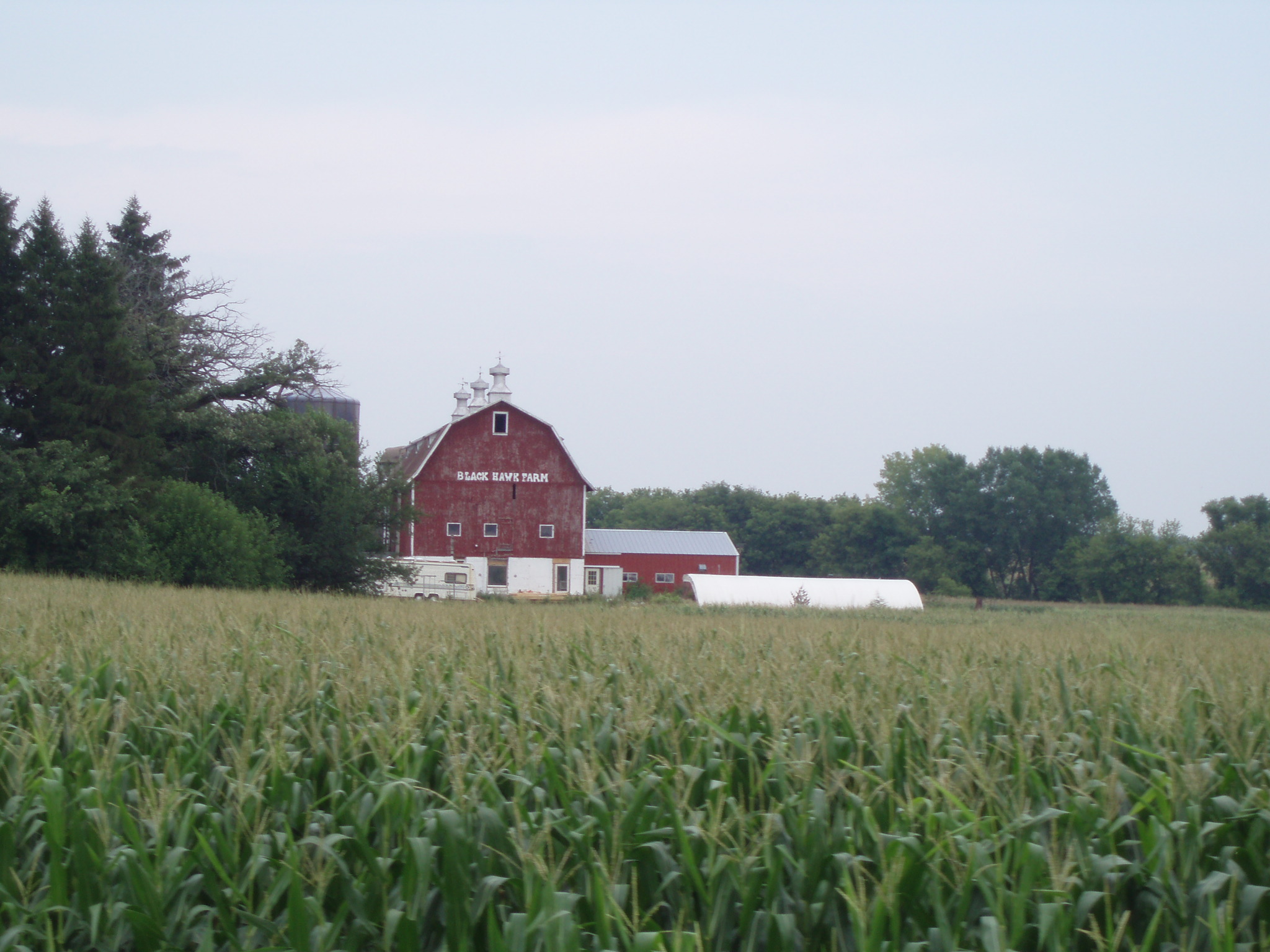 Leaving Whitewater there was some confusion with finding the right road to be on. The Wisconsin bike map we are using gives us zero information with navigating through towns. It's a little bit frustrating. Aside from that big major problem these maps are pretty brilliant and fun to use.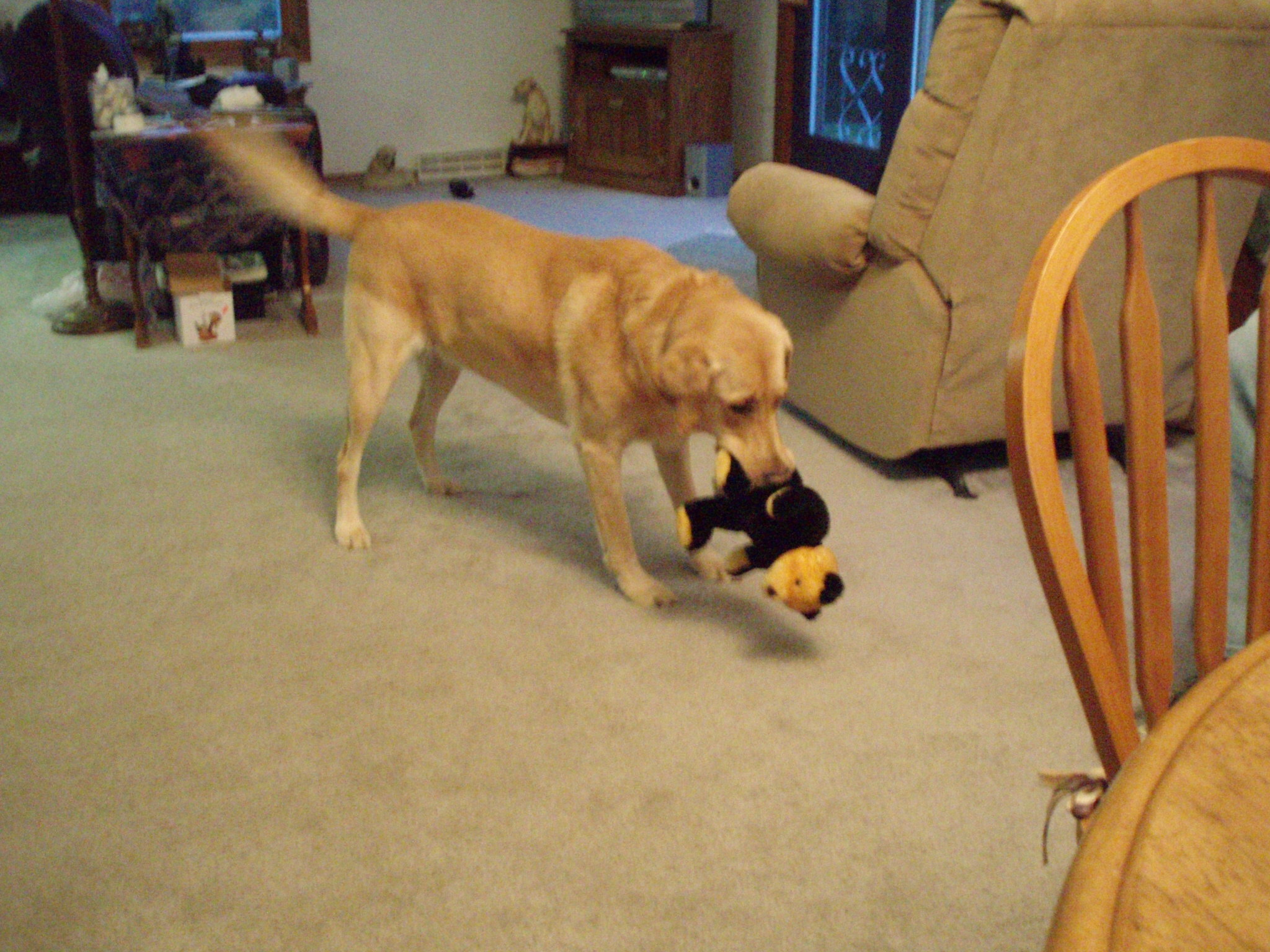 When we got to The Scheele's, Judy and their yellow lab Sunny were outside to greet us. Judy quickly put beers into our hands and brought us inside. We sat around talking with her for a while. Sunny kept us all entertained. Sunny's probably one of the smartest dogs I have ever met. He loves to sing happy birthday and America the beautiful with Neil Young. You can find Sunny singing happy birthday here: http://www.teamnortherntier2007.blogspot.com/2007/07/singing-animals-in-wisconsin-part-1.html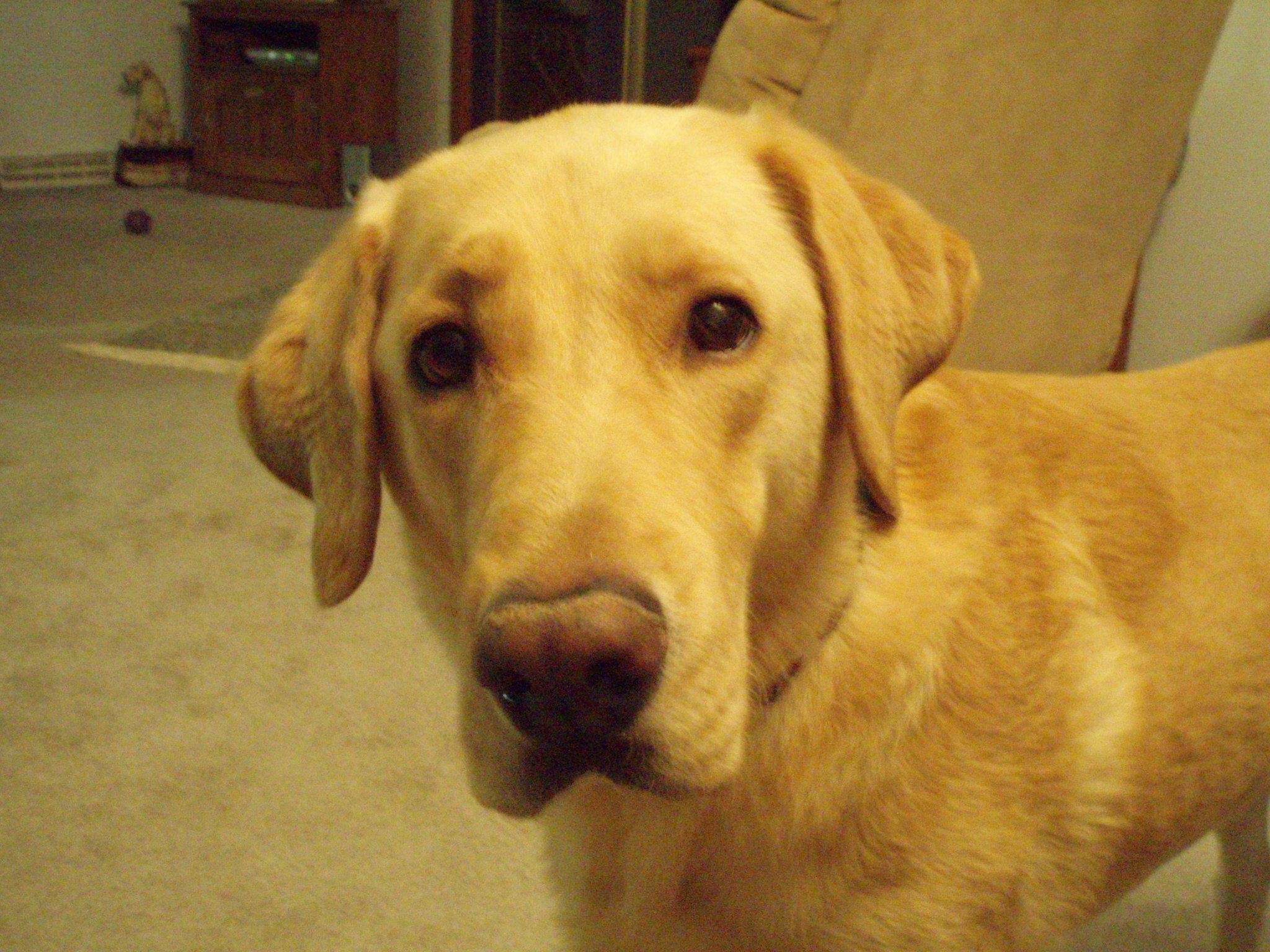 Mike Jamie and I had a great time hanging out with the Scheele's. Mary, Judy's sister stopped by and brought us all clean T-shirts and some gift cards to subway. Dennis Scheele cooked up a delicious feast and we all ate like kings. Frank Palombi showed up joined the good time.
Frank took Mike and his bike back to Illinois. It was sad to say goodbye to Mike Palombi. Jamie and I had such a great time riding with him for 2 days and cracking jokes all day long. Mike is such great company and a very interesting guy. I wish he could have ridden with us for longer.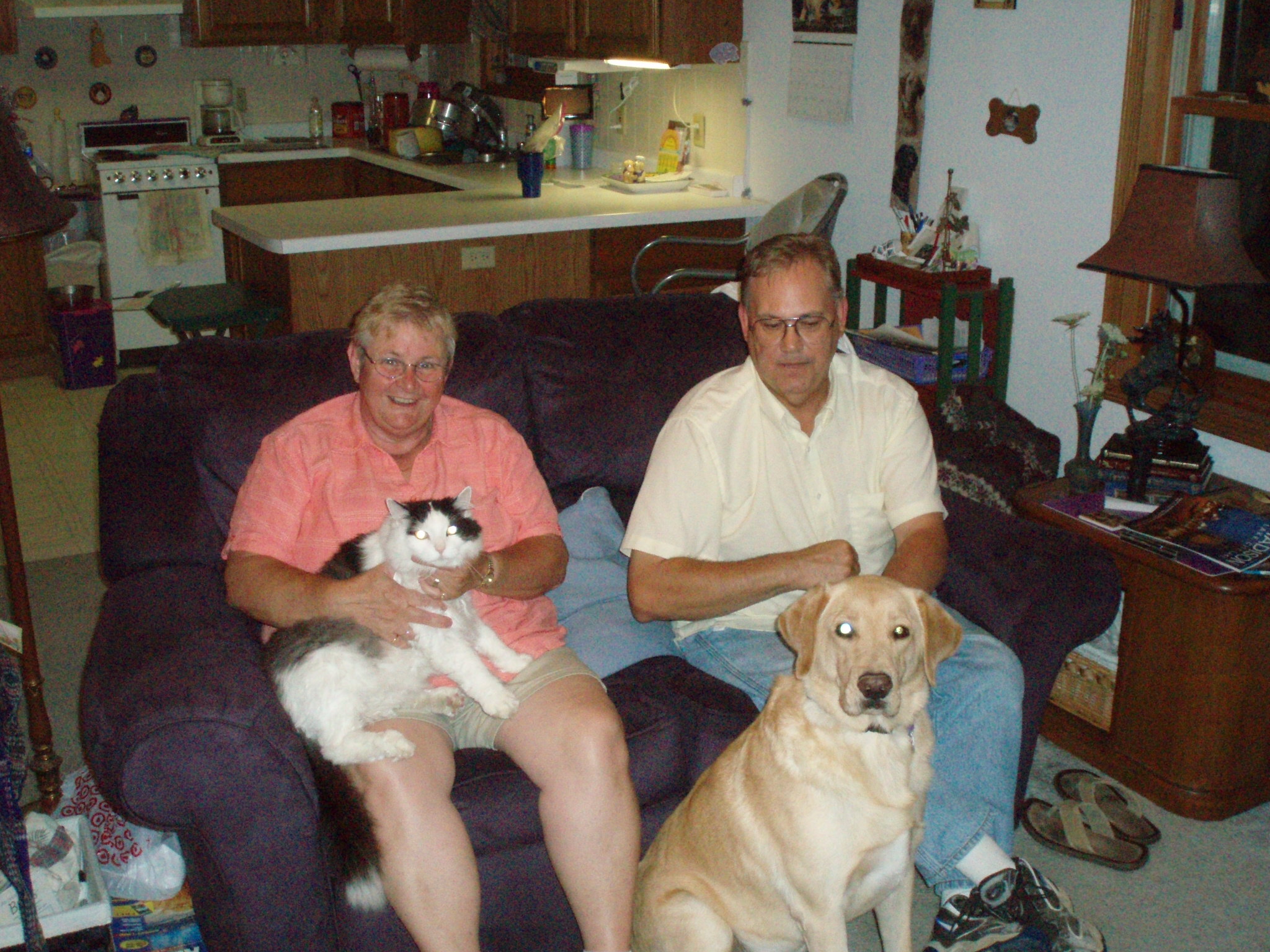 The rest of the night Jamie and I hung out with the Scheele's drinking beer, talking and playing with Sunny. The Scheele's were really funny and had us laughing all night long. Mike Riscica was tired so he crashed first. Jamie stayed up late talking with the Scheele's about music and politics.
Tomorrow we're going to try to get to waterloo by 10am for that tour of the Trek Factory. Waterloo is about 25 miles from the Scheele's house in Fort Atkinson.
 Click Here to Visit The Table of Contents
 Click Here to Visit Previous Page: Day 39: Geneva, IL to Williams Bay, WI
 Click Here to Visit The Next Page: Day 41: Fort Atkinson, WI to Madison, WI