Monday August 6, 2007, 81 miles (130 km) – Total so far: 2,540 miles (4,088 km) 80.69 miles 6:15 12.8 avg

Click Here to Visit The Table of Contents
Click Here to Visit Previous Page: Day 50: Buffalo, MN to Rice, MN
Click Here to Visit The Next Page: Day 52: Parkers Prairie, MN to Pelican Rapids, MN, The places we sleep video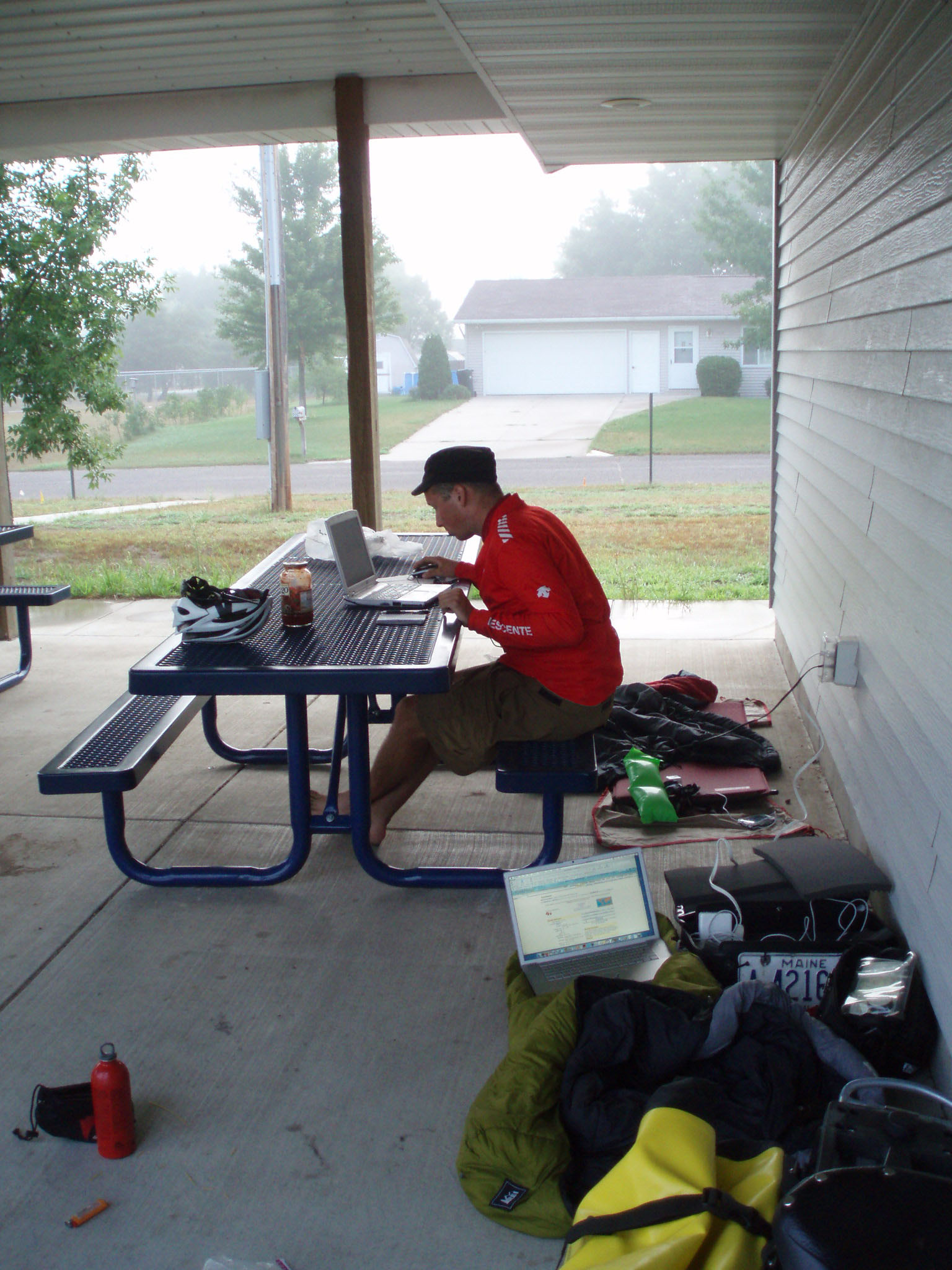 Mike had a hard time getting vertical in the morning. I was up real late taking care of journal stuff and email. First thing in the morning I had to take a serious crap and I was losing my mind. I rode as fast as I could to the gas station and then met Jamie for breakfast at the diner.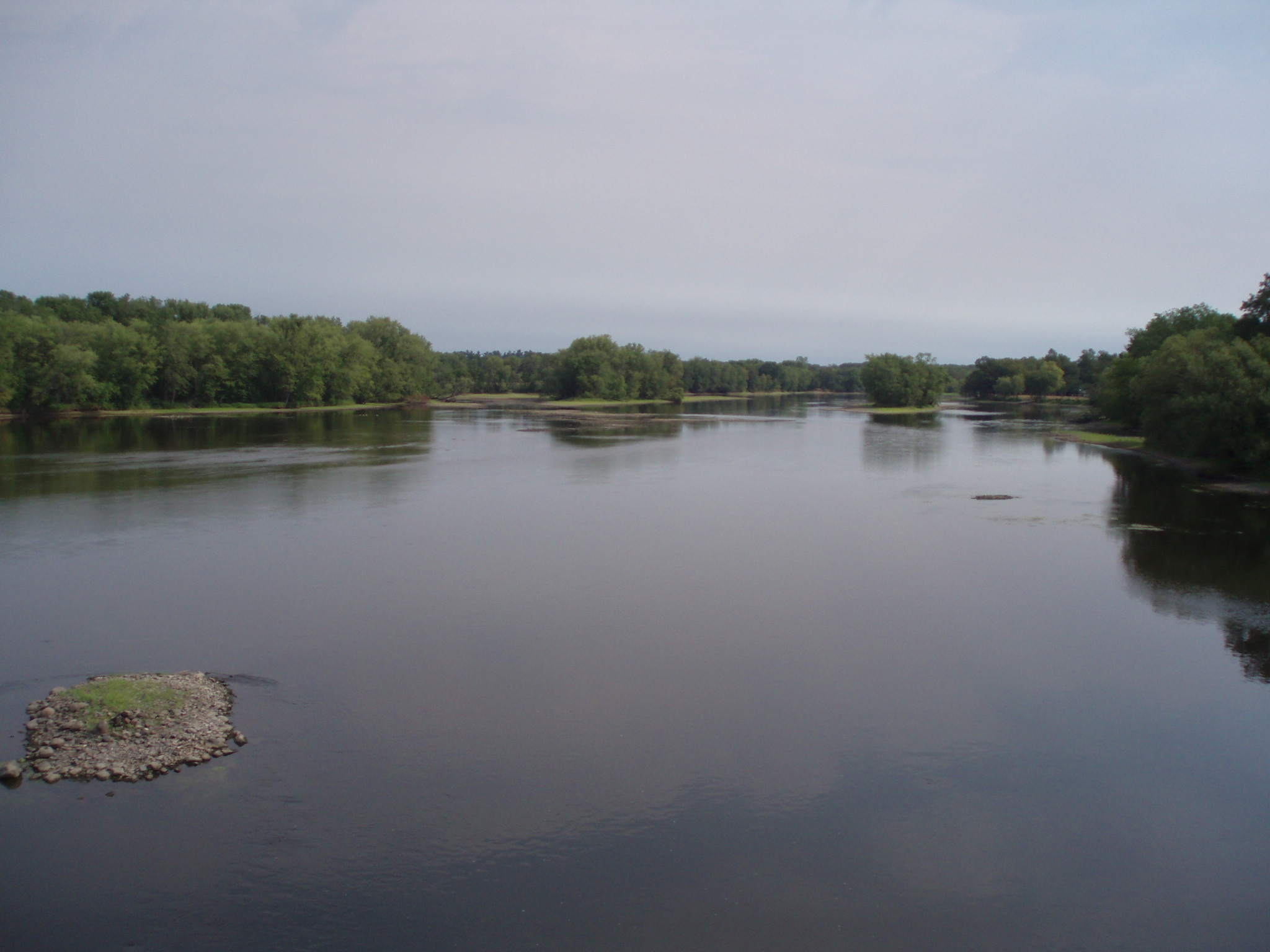 Lately my morning craps have been really intense and I have a hard time thinking straight until that business is taken care of. One thing I'm looking forward to after this trip is over is my digestive system going back to a normal schedule. We eat so much god damn food; each one of us has also been plagued with really bad gas for the past few weeks.  Jamie's gas is the worst; I can smell it when he rides in front of me.
Some fat old bastard sat and stared at me while I ate my entire breakfast. I had a hard time eating knowing this jerk is watching my every move. These crazy redneck old men have been starting to freak me out lately. But luckily the breakfast was really good.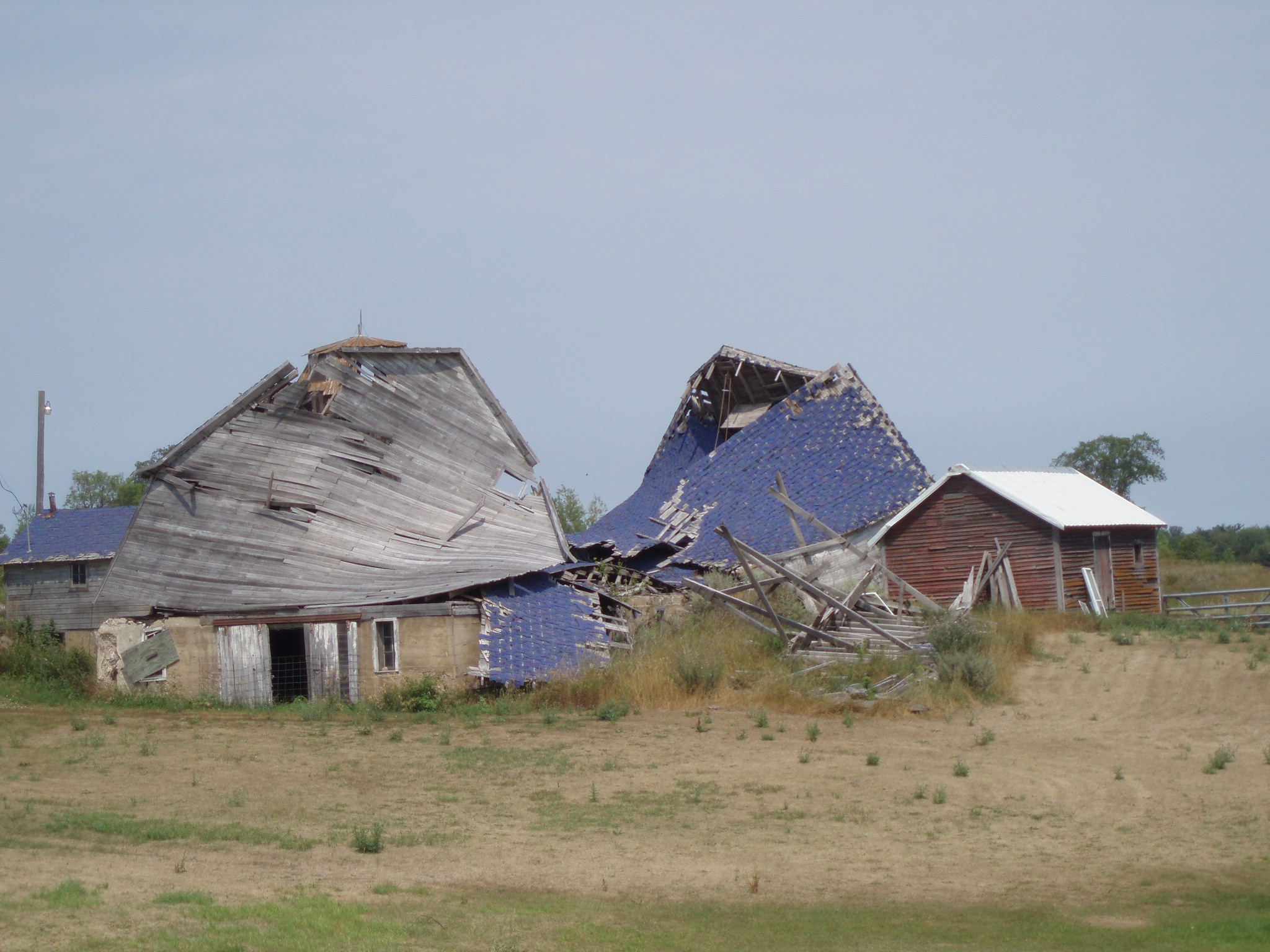 We rode 10 miles and finally got back on the northern tier. Jamie was really excited to have a map to look at again. We've been off the Northern Tier since day 33. Both of us needed water and it didn't look like there was anything for a while so we ride into a small town called Bowlus. The guy that takes care of the town park had us sign a book that he has all the cyclists passing through sign. Talking to this guy really reinforced how great it felt to be back on the cross country bicycle trail. It would be awesome if we saw some other cyclists.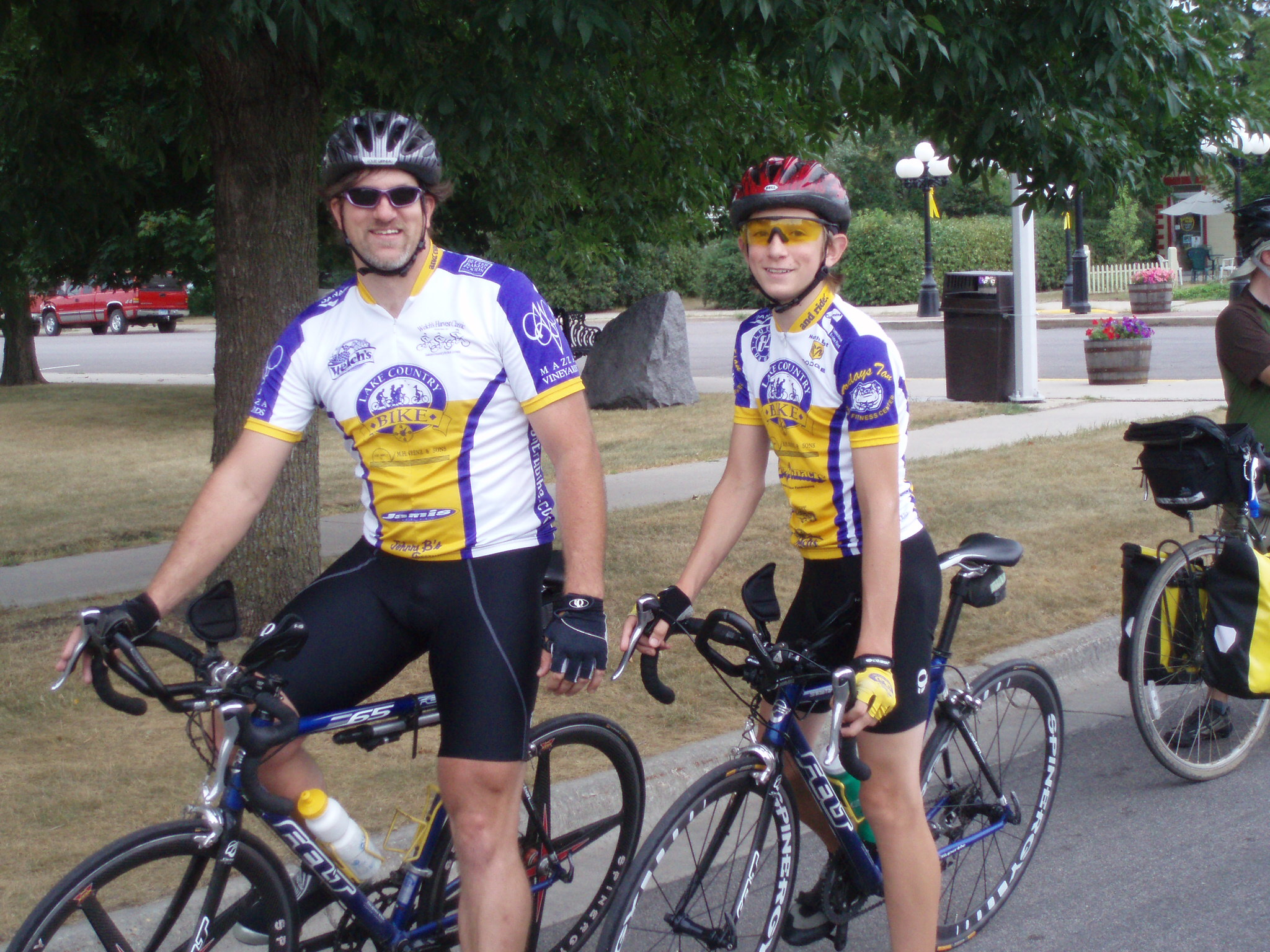 While we were riding we saw 2 local cyclists riding the opposite way. They turned around and rode with us into town. Kevin and Kody are transplants from Pennsylvania. Kevin said he grew up and Erie Pennsylvania and knew exactly where we were when we rode through there. They took us back to their house to get fresh water. They told us a lot about bicycle racing. Lately Kody has been kicking ass in the bike races. They rode us 10 miles or so out of town. On our way out we kept seeing all these Amish people.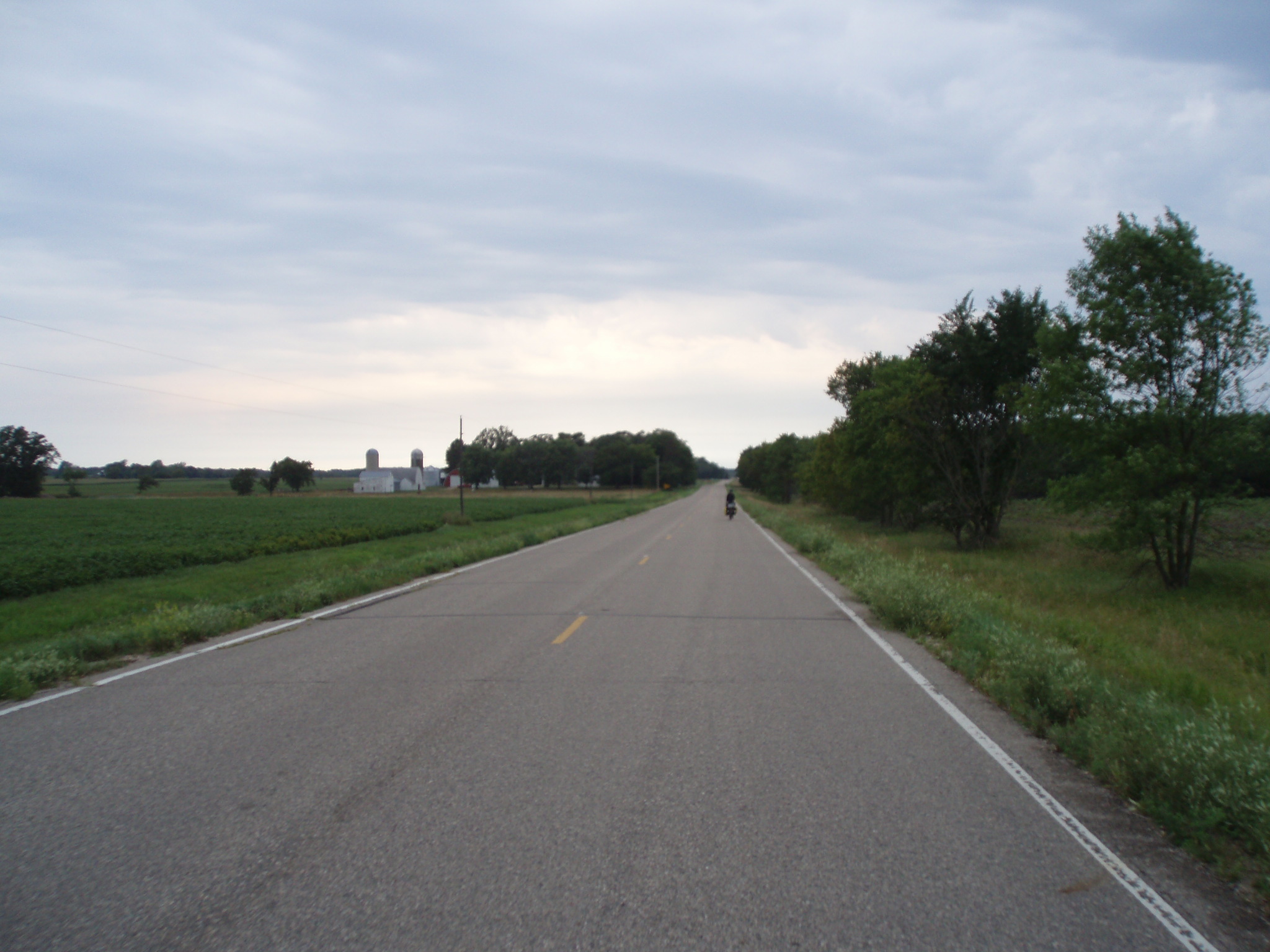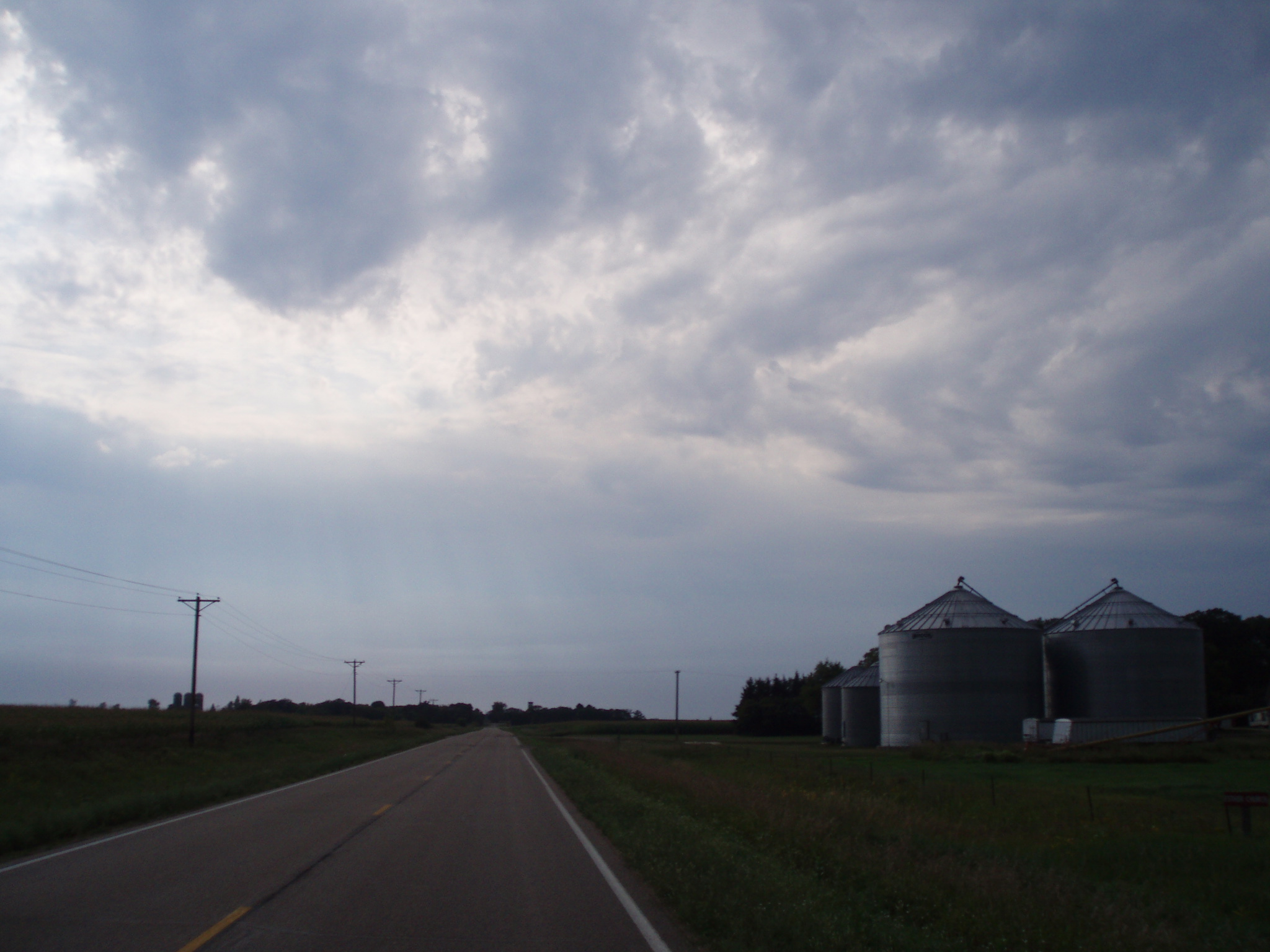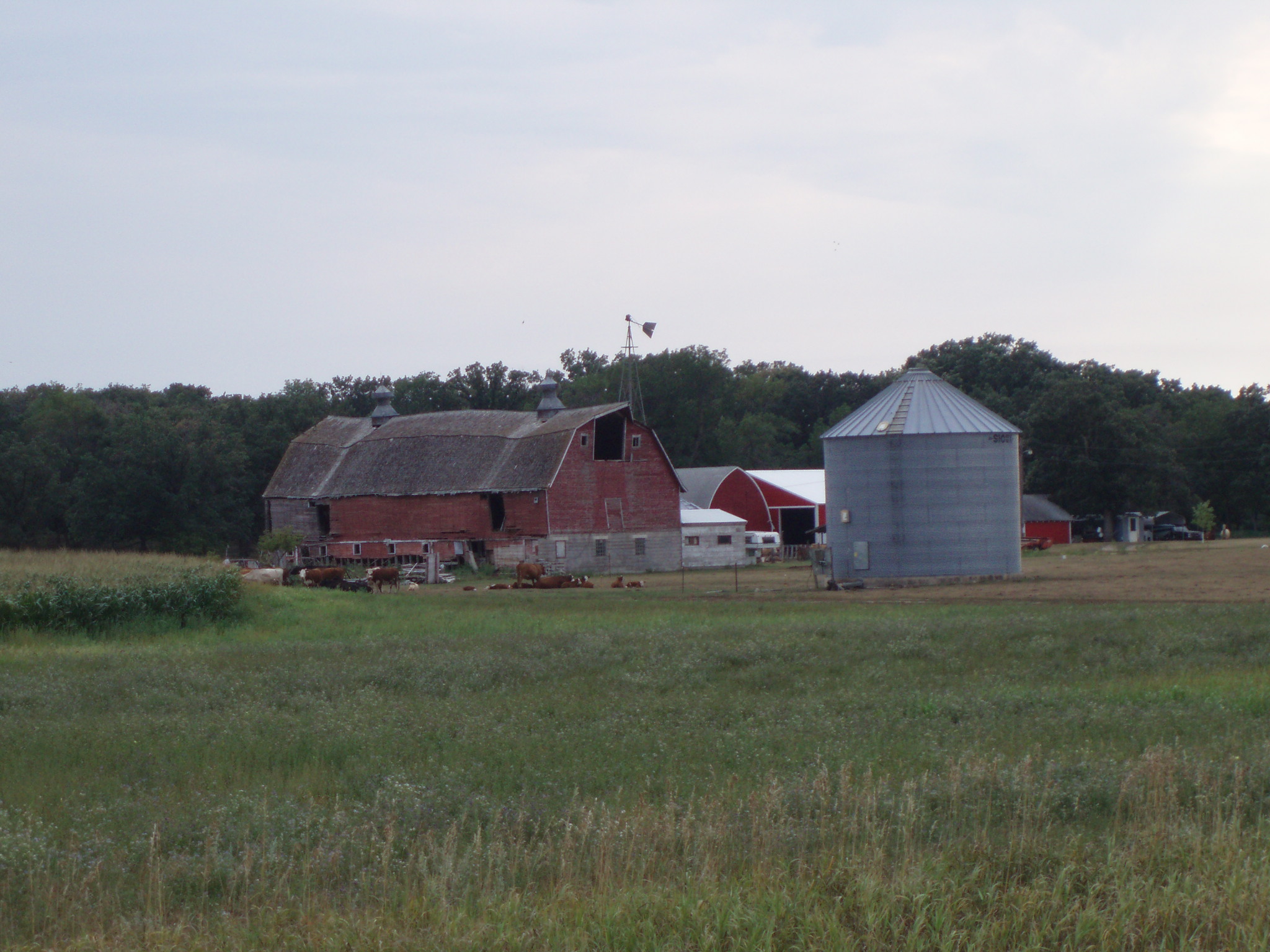 We rode another 30 miles into our next town. All day we had a great little tailwind that made the riding rather pleasant.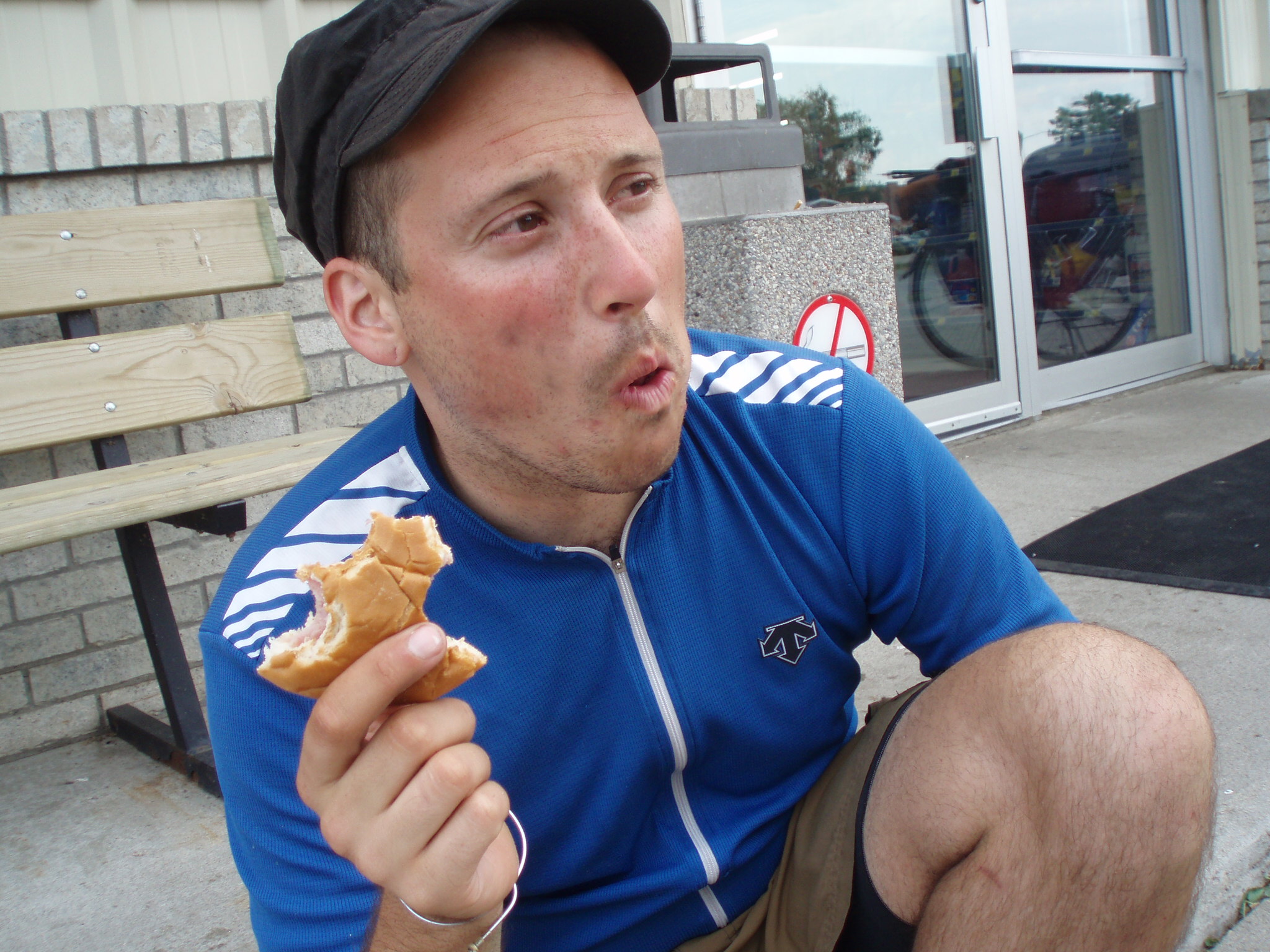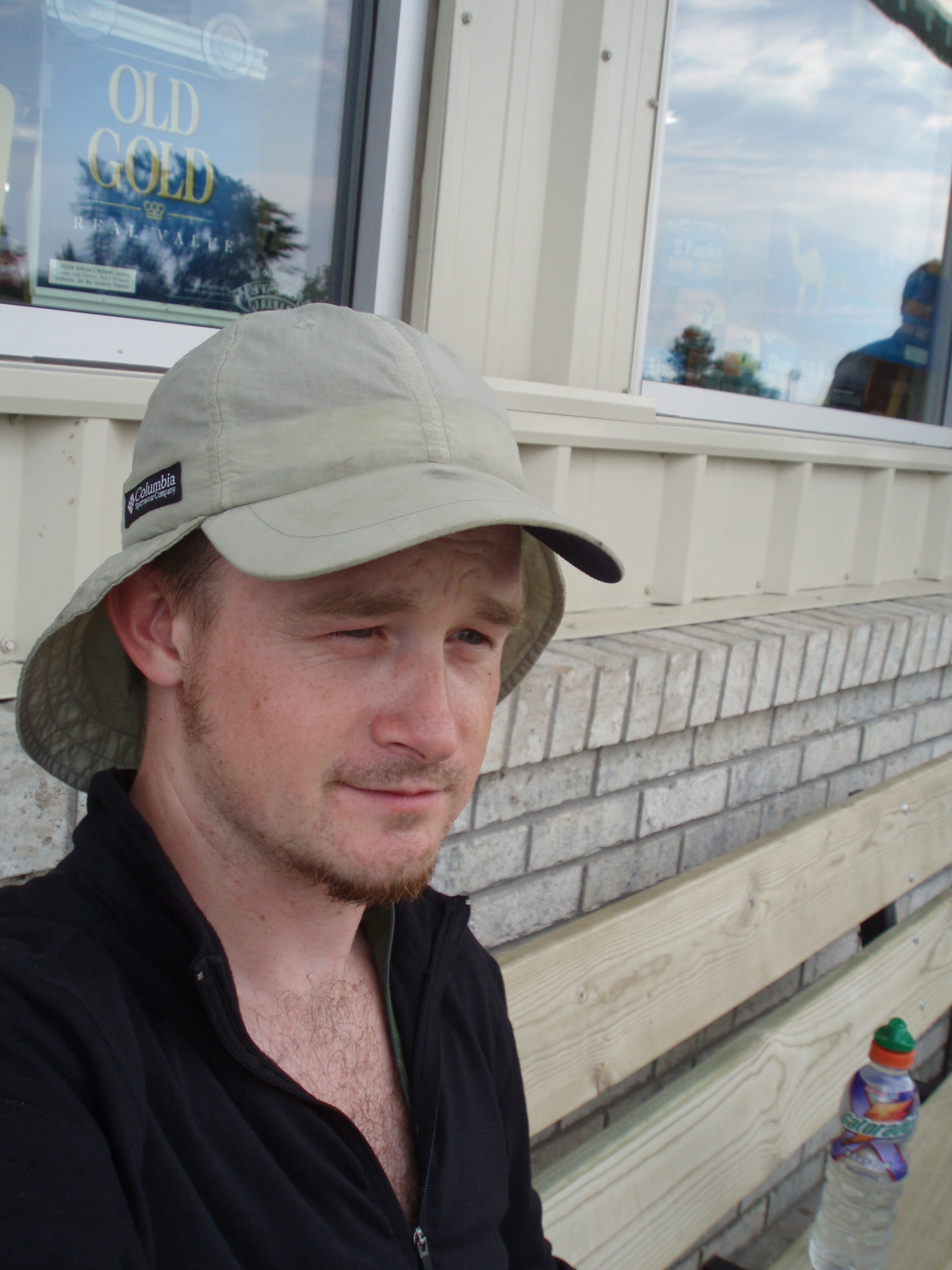 When we got to parkers prairie we stopped at the gas station to take a tea break. It was about 6pm and we were done riding. What a great day! We sat there for an hour hanging out with all the teenagers. We kept asking them if there was any keg parties in cornfields. They said we just missed one.
They spoke about generating a party because we were in town, but then they wanted us to buy them beer and that's where that conversation jumped the shark.
A trashy 17 year old girl gave us the lowdown on all the bars in town. She played the guess how old I am game and we both flattered her by saying 'I dunno, 24?' Then she told us these ridiculous stories about how she used to sell crack in south Minneapolis, but ended all these lame stories with how she's a good girl now. I have no patience for this crap.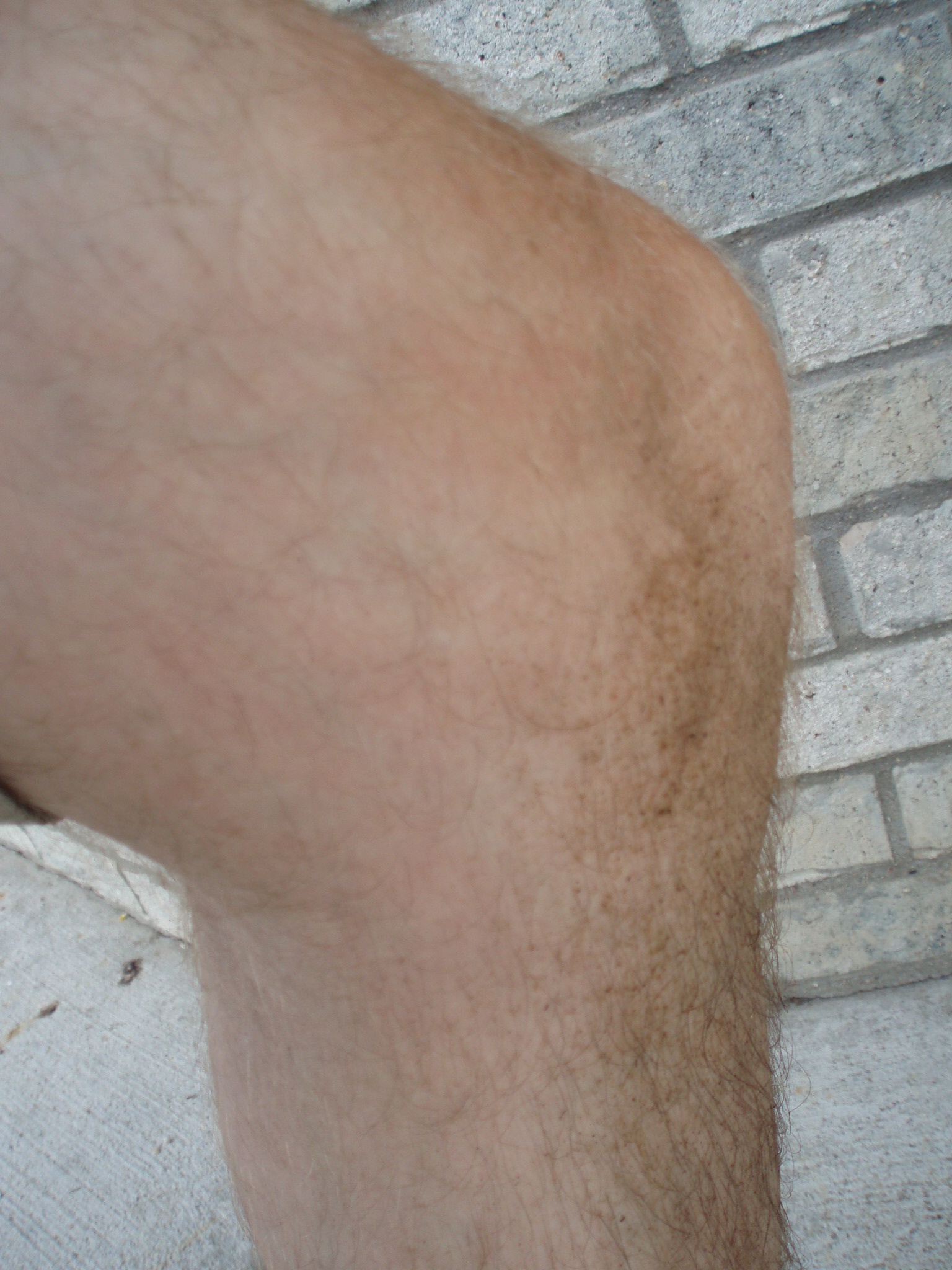 At the gas station Jamie fulfilled good Ole Uncle Al's request to see a picture of Jamie's knee. There it is, looks a little dirty. We have a couple more uncle al requests to fulfill.
We rode into town and found a picnic pavilion to sleep in. it was still early so we banged out some journal stuff and we talked to our good friend Karl Stevens. According to Karl's brother Kurt, Karl Stevens likes to get naked before he reads our bike journal. However Karl claims he isn't reading the journal at all. But Kurt Stevens is our biggest fan. After the sun went down we head over to the bar the 17 year old recommended to us.
Jamie and I went to the bar and drank a few pitchers of beer. All night it was us, 2 other people and the bartender. We had the video camera rolling all night long and got some pretty great footage. Here's the link to the videos: http://www.teamnortherntier2007.blogspot.com/2007/08/unedited-bar-moments.html
At the end of the night this lady that was as old as our moms kept trying to take us back to her house. She was kind of pushy and kept making promises to us of extravagant meals, pastries and all types of crap. We just wanted to go to sleep, wake up and get back on the bikes.  I don't think I have the patience to listen to anymore life stories tonight.
We walked our bikes back to the park which was conveniently right next to the bar. After we lay down on the concrete floor we watched the bartender flag down a cop and tell him that there are 2 cyclists in town who wanted to sleep on the street.
We both got pissed because we gave her a good tip and why does she have to go cause problems for us.  She tattle-tailed on us, what the hell?! Luckily our maps say that we could sleep in that park and the cops never bothered us.

Click Here to Visit The Table of Contents
Click Here to Visit Previous Page: Day 50: Buffalo, MN to Rice, MN
Click Here to Visit The Next Page: Day 52: Parkers Prairie, MN to Pelican Rapids, MN, The places we sleep video