Tuesday August 7, 2007, 69 miles (111 km) – Total so far: 2,610 miles (4,200 km)
69.27 miles 6:11 pedal time 11.2 avg speed

Click Here to Visit The Table of Contents
Click Here to Visit Previous Page: Day 51: Rice, MN to Parkers Prairie, MN, 3 Videos from the bar
Click Here to Visit The Next Page: Day 53: Pelican Rapids, MN to Fargo, ND: A mailbag video & 2 Fargo Video
52m0 ##
In the middle of the night I got up twice to take a leak. The third time I got up I guess I got up too fast and became really dizzy. I guess all the blood rushed to my head or something like that. I don't know, but I tried to sit down on the picnic table and I just passed right out and fell right off the picnic table onto the concrete floor.
I woke up to Jamie standing over me freaking out wondering what the hell just happened. I laid on the concrete floor and I started sweating really really bad so I ripped off my t-shirt. I drank a little water and then felt a little better. I had to take a crap so I crawled to the bathroom and did my business. Then I felt a lot better. In fact my whole body got this strange euphoric feeling. Jamie disappeared but I later found out that he went to take a crap too. He got so scared he had to crap. I scared the crap outta him.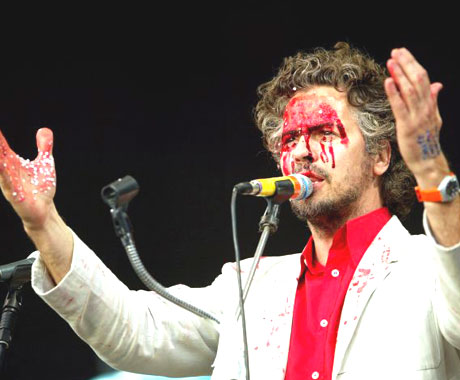 My face was covered in blood and I felt great. I really liked having the blood on my face. I walked around the park talking on my phone and got some strange looks. My favorite rock star Wayne Coyne from the flaming lips likes to put fake blood on his face while he performs and now I know why he does it.
Jamie said he refuses to eat breakfast with me if I don't clean the blood off my face, so we used the video camera as a mirror and I wiped off all the blood with a moist toilette.
Before we left the park Jamie made a video about the places we sleep. Here's the link: http://www.teamnortherntier2007.blogspot.com/2007/08/places-we-sleep.html
At breakfast we talked to a million people. Everyone kept asking what happened to my face and I got some weird looks from the old ladies. I kind of liked it.
The plan was to ride 65 miles to the next big town called Pelican rapids. We could stay in a town called battle lake and make it a 35 mile day, but we wanna be on schedule to meet up with chuck who's meeting us the day after tomorrow in Fargo, North Dakota. The weather report gave us headwind from the northwest at 10-20mph.
52m1 ##
All day we rode north and west and each time we changed direction we hoped the headwind would be a little bit better but it wasn't. Around mile 10 we went by 'Inspiration Peak' which was nothing more than a 1500′ grassy knoll on the side of the road. Jamie said 'That's great! Now I'm inspired to get the hell outta here!'
A few miles after inspiration peak, we saw a sign pointing to Parkers Prairie. I looked at my map and realized this road was a straight shot to Parkers Prairie and we just rode an extra 4 miles into serious headwind to go see Inspiration Peak. We both got really annoyed. Adventure Cycling does that sometimes. They take you outta the way to go see stupid shit. Luckily I'm pretty good at calling them out, except this time I missed it.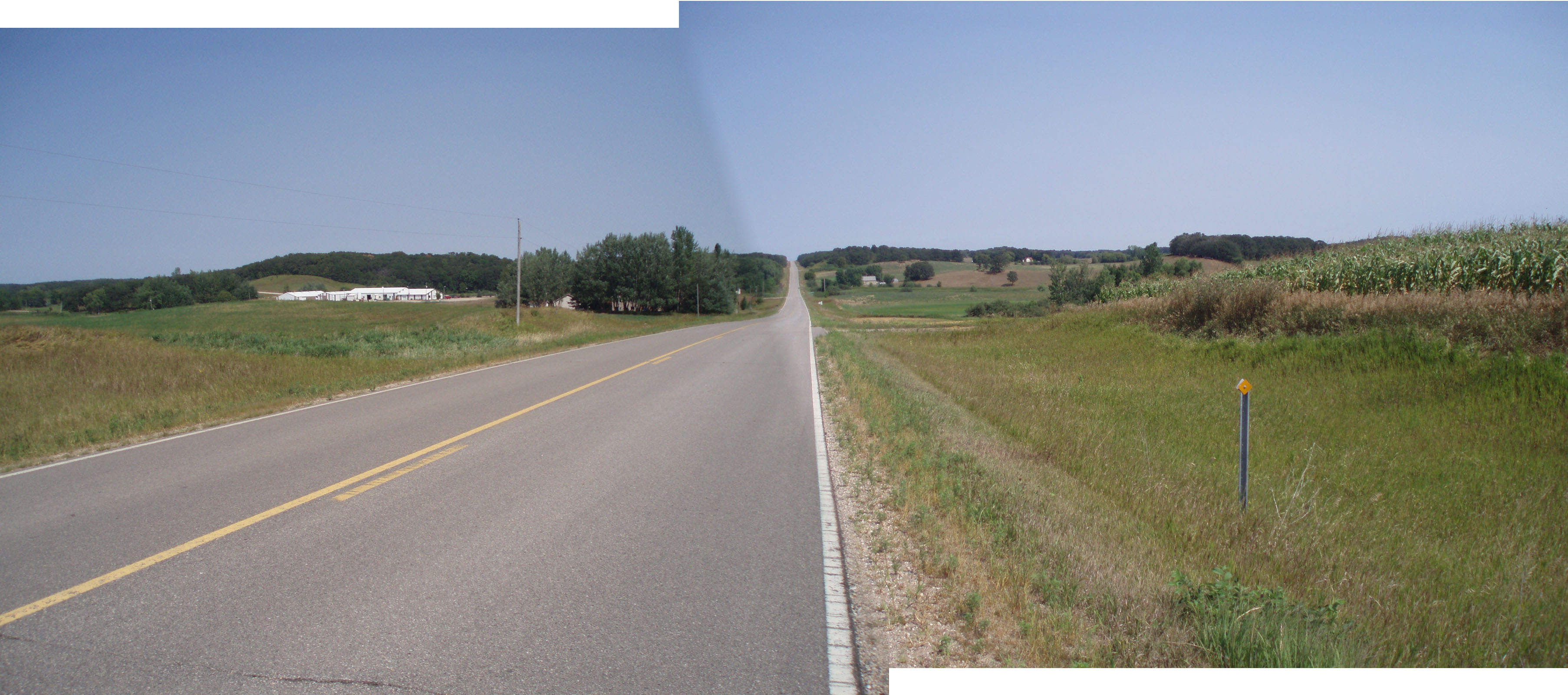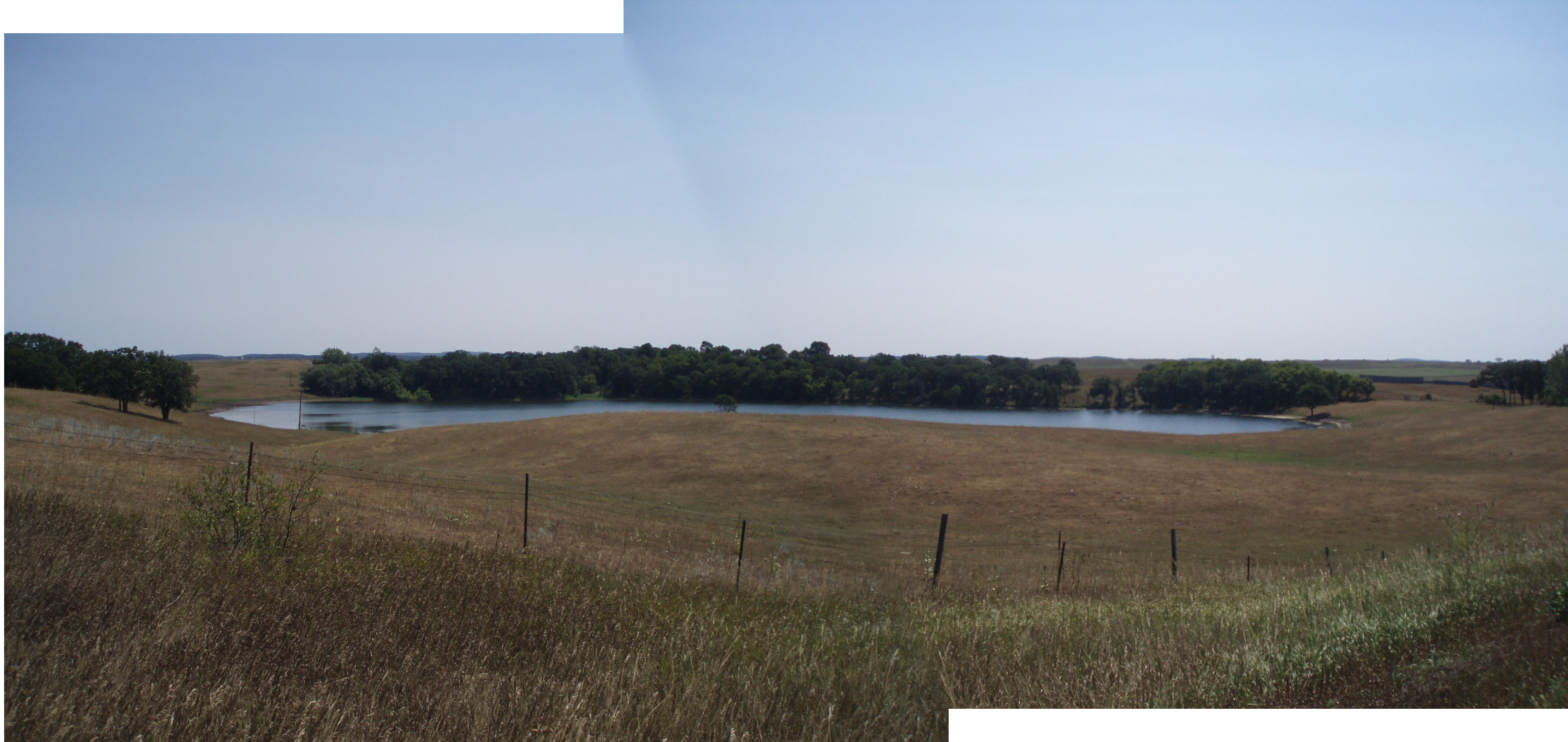 We stopped at a gas station and took a good break. I saw the gas station had an air hose so I doused our chains in lube and blew out all the dirt and sand that was in there. It's nice having a clean chain, especially with riding into these headwinds.
## 52m7 ##
Jamie and I had lunch in Battle Lake. We talked about making a Photoshop job of us having a battle at Battle Lake. And now I have the battle scar to prove it!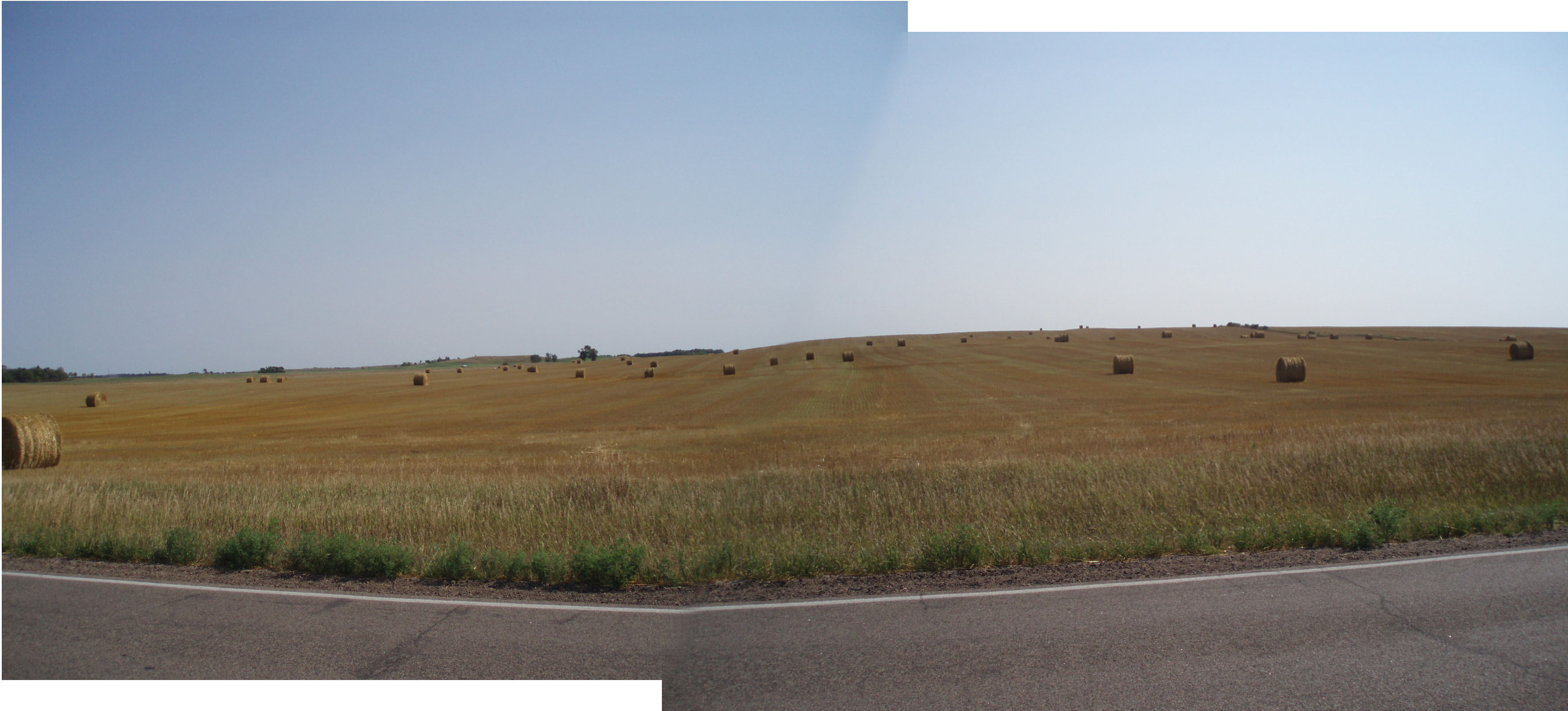 ## 52pan3 #### 52m13 ##
There were very few stops all day long, anytime we saw a place to get water we got it. Both Jamie and I just wanted to get this day over with. It's been awhile since we rode into wind like this.
## 52m15 ##
In the middle of nowhere our maps gave us a new little symbol; it's a mug of beer. The maps say it's a bar that sometimes serves food. We stopped in and the Farmers Daughter was working the bar. She was really cool, we chatted with her for a while. But a can of Coke was $1.75 the same price as beer.  The Farmers Daughter apologized for the price and we both got a can anyway.
After we left that bar the wind died down a little bit but I felt like crap. We took a long break in the middle of nowhere on the side of the road so I could eat a can of tuna fish so I could push through another 10 miles into Pelican Rapids. It felt like we have been riding all day to get to this town.
When we finally arrived in Pelican some local kid chatted my ear off. He showed us where the pool is, and it was $2 to swim. Jamie and I haven't had a shower since Minneapolis. (I don't know. 4 days?) Jamie says he has a new layer of skin called 'DIRT!' We agreed that jumping in the pool counts as bathing. So scrubbed ourselves with our hands until we felt clean.
After the pool closed we met these really nice 13 & 14 year old kids. We sat and talked with them for a while, they were really funny. They had both Jamie and I laughing really hard with all the crazy stories they told us. We asked them what bar we should go to and then invited them for a drink. We said 'C'mon, the first rounds on us!' (And we never say that!) But they were 14 and had to go home for dinner with their parents. So they said they were going to come find us in the morning wherever we are in town and Jamie could eat some donuts with them.
We went to the bar and met all these really cool local kids. They asked a million questions and we had a lot of fun drinking beers with them. A few of the guys were jack-assing in the back of the bar wrestling and someone got thrown into our table and an entire round of drinks went flying onto the floor. All 8 of us lost our drinks, Jamie and I lost ¾ of a pitcher of Budweiser, about 10 beer glasses got smashed. It was big mess. After that the rest of the night was pretty quiet.
Jamie and I walked back to the park and crashed under another picnic pavilion.
Click Here to Visit The Table of Contents
Click Here to Visit Previous Page: Day 52: Parkers Prairie, MN to Pelican Rapids, MN, The places we sleep video
Click Here to Visit The Next Page: Day 54: Fargo, ND to Page, ND, Sunflower Video