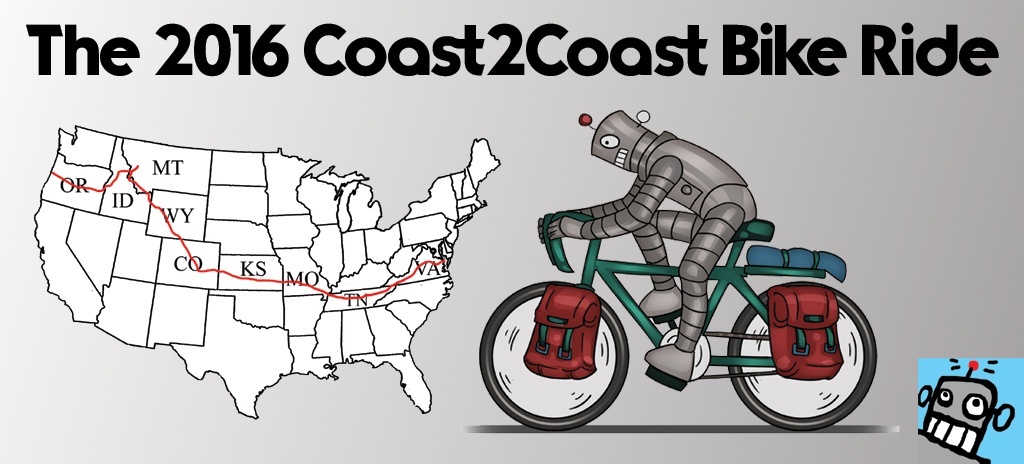 Click Here to Visit The Table of Contents
Click Here to Visit Previous Page: Getting Stuck In Lander –  Day 53 & 54
Click Here to Visit The Next Page:  The Grand Teton BBQ – Day 56
July 17, 2016
78.3 Miles for the day
2,871.3 Total miles for trip
6:43 Ride Time
Day 55 Lander, Wy To Dubois, WY
Last night, the sprinklers went off in the park and soaked lots of the rock climbers tents and stuff. I don't even think any of them were even around as all their stuff got soaked for several hours. Some tents didn't even have the rain flys on and I was seeing lots of fancy camping equipment all getting hosed down.
The alarm went off at 4am And we were on the bikes by 5am.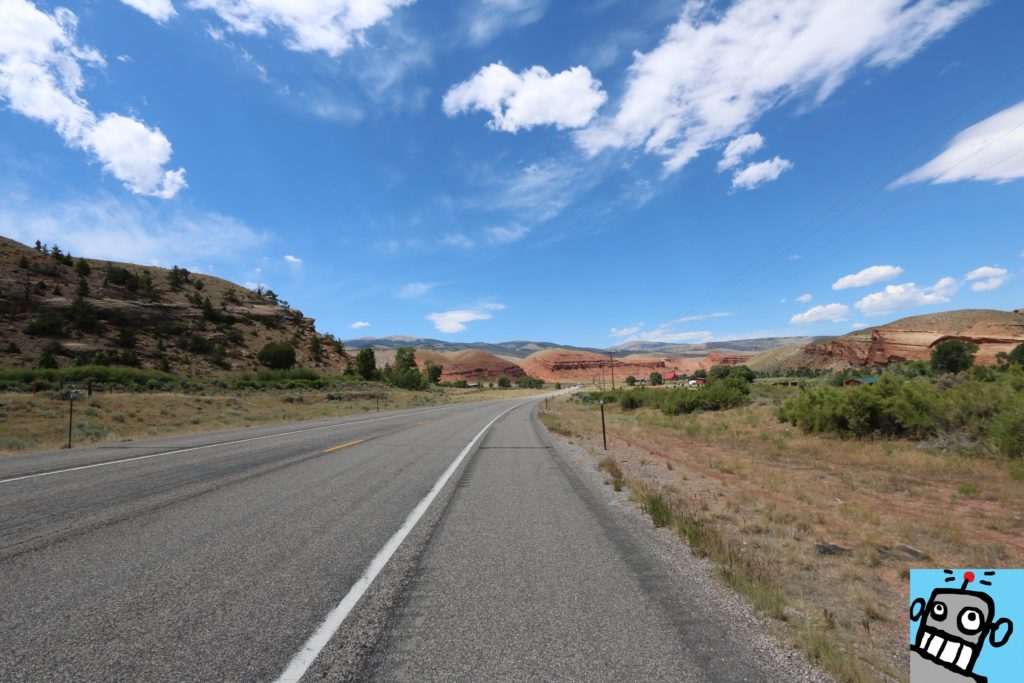 The goal was to wake up before the sun did and ride out of Lander and make it to Dubois. Austin was talking about going over the pass but I need to stay in Dubois and run ARE Boot camp tonight.
There was no wind riding out of Lander but it started to pickup as the day went on.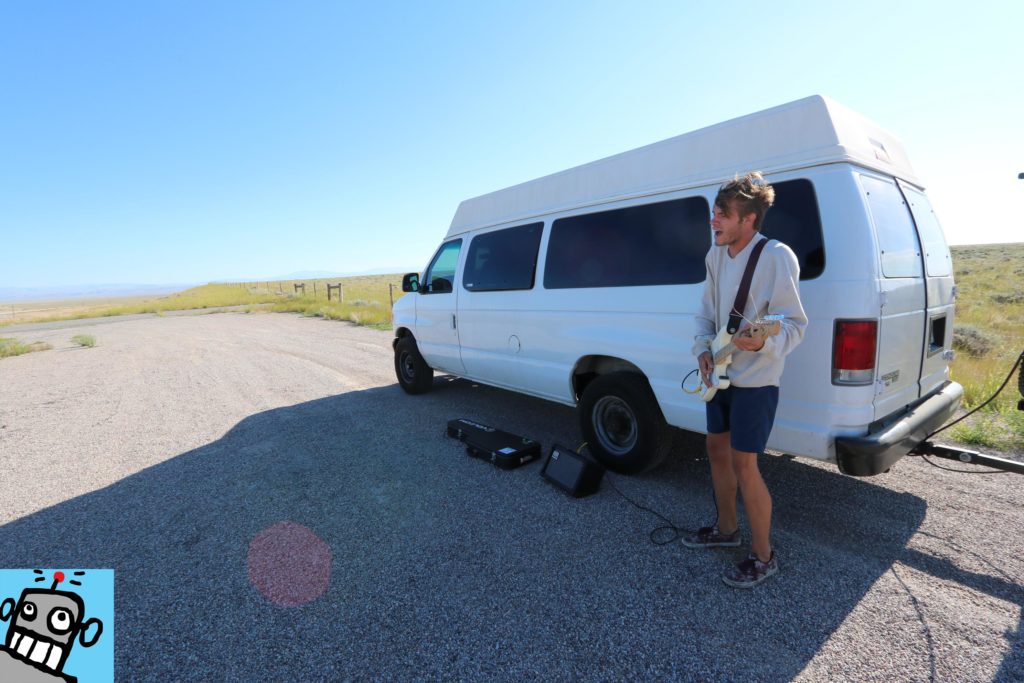 When we were in the middle of nowhere we rode up to this Guy jamming out on his electric guitar. When I rode up I said "We're here for the concert!" So he belted out a few tunes for us. Him and his girlfriend were headed to Yellowstone from Florida.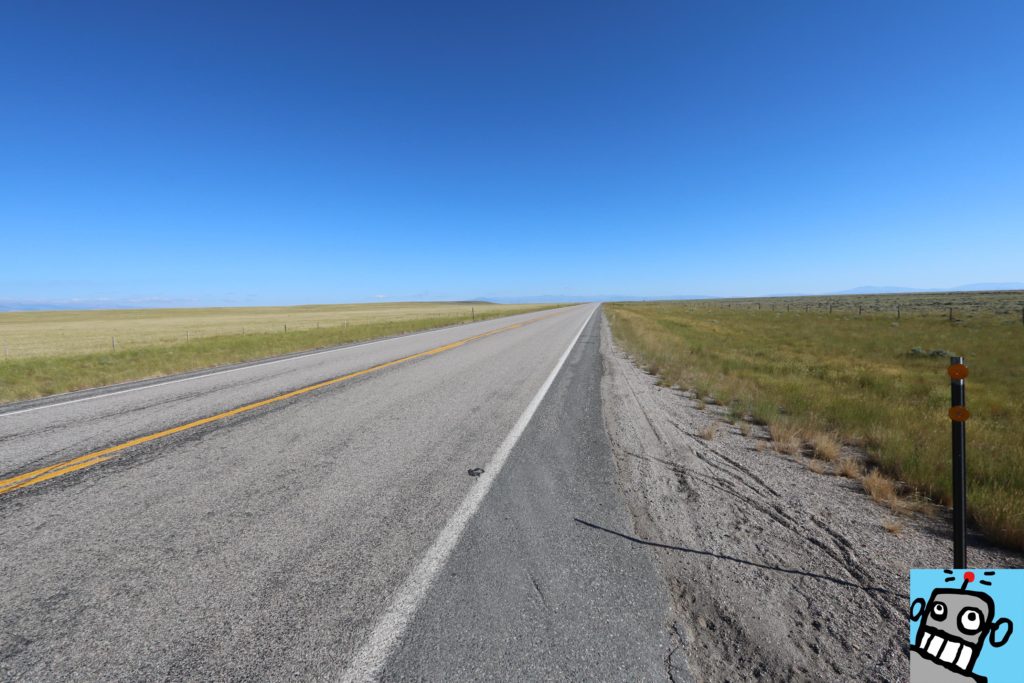 All day I wasn't really feeling that great. I feel slow, and out of shape. My bike feels like it's not riding right. I think the wheels need to be tuned up. I think the altitude is getting to me and the bike. I hope it is.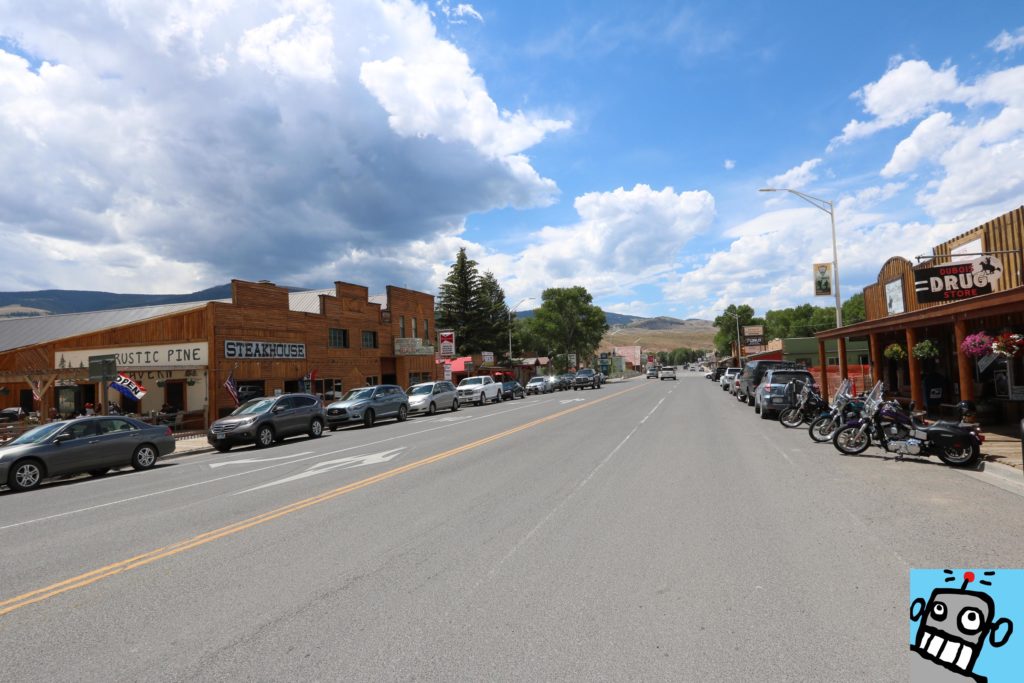 The last leg of the day riding into Dubois we had a sweet tailwind into town. Austin and I stopped for food and he kept going. He wants to try to make it over the pass today. I have ARE Boot Camp tonight.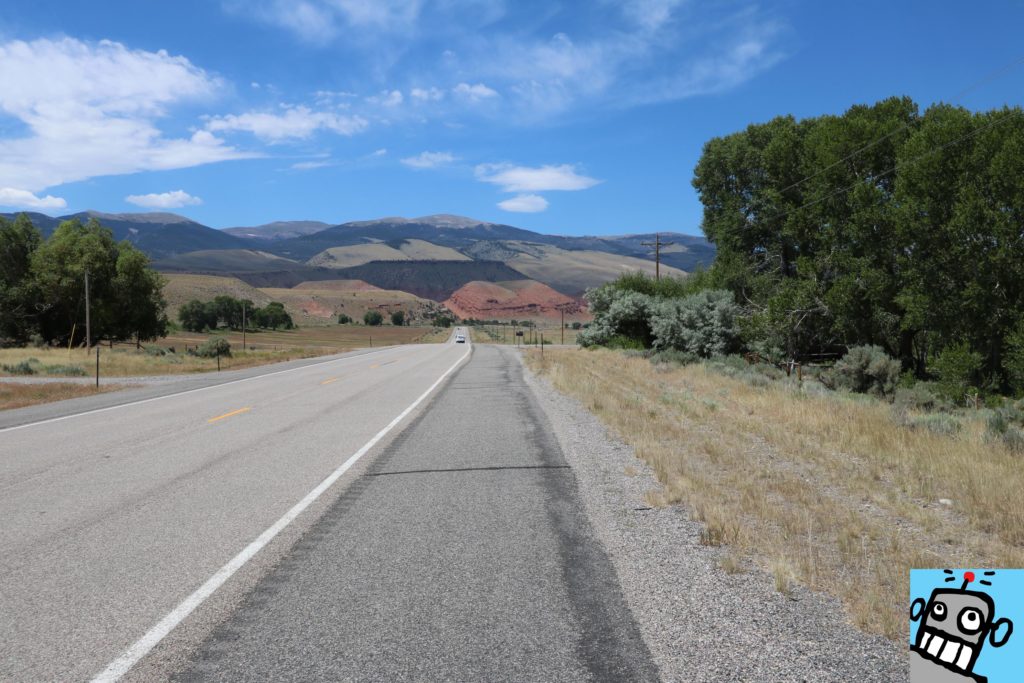 I met another cyclist in town named Bill. Him and I went down to the KOA but they wanted nothing to do with us and they told us they were full. Bill pointed out the local church is letting cyclists stay there so I called them up and we went over there.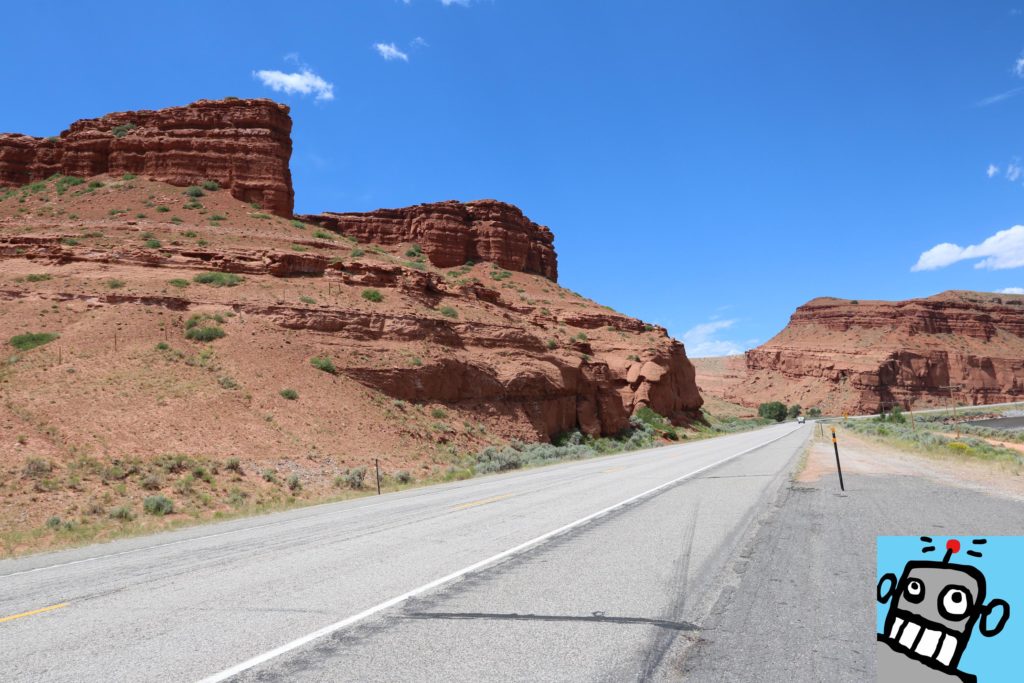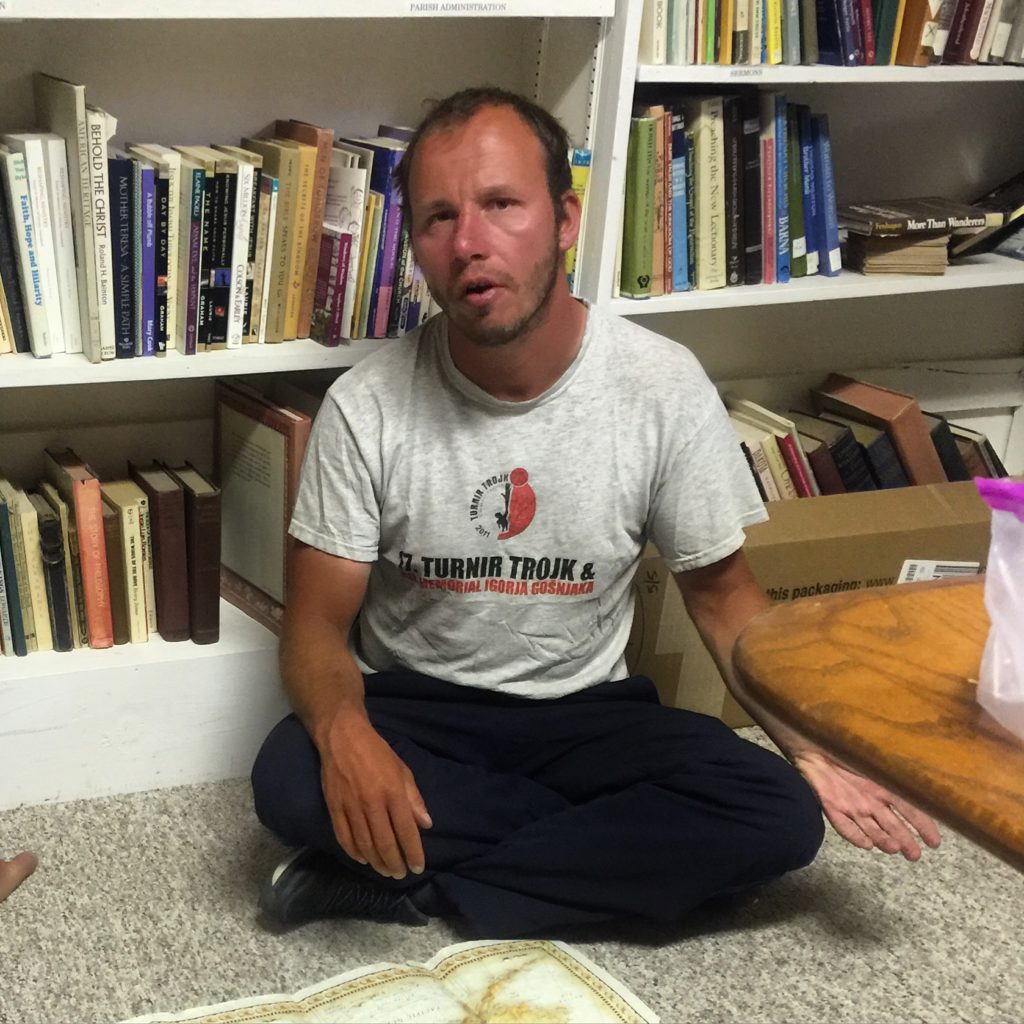 The people from the church were all really nice. I met Oliver who was walking the transam. He's pushing a baby stroller with all his gear. He told me that people keep calling the cops on him cause they think he has a baby in there.
As I was talking to Bill it turned out he was an original 1976 cyclist. He has been bike touring for most of his adult life.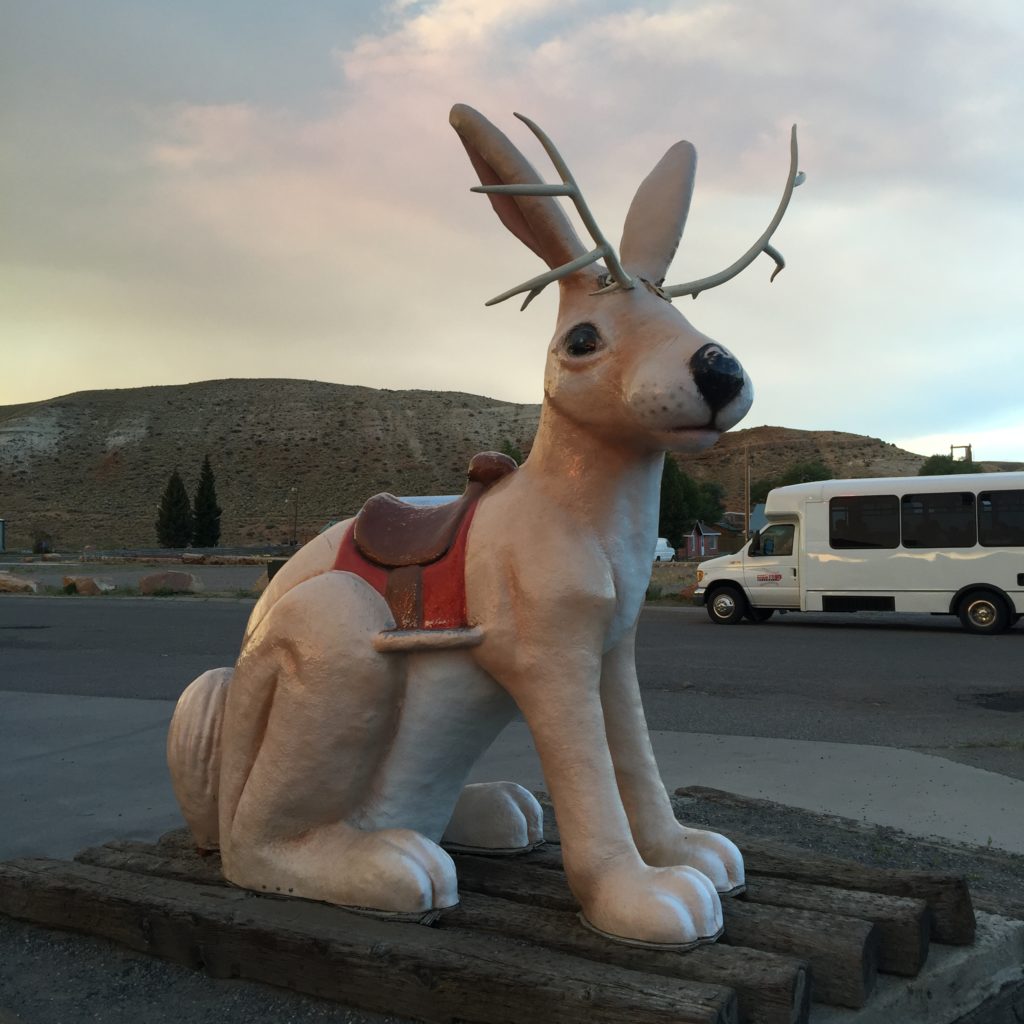 I hung out with my ARE boot camp friends and worked on my blog for the rest of the night. Tomorrow I will cross Togwatee Pass and descend down into Grand Teton National Park. This is my next big milestone of the trip.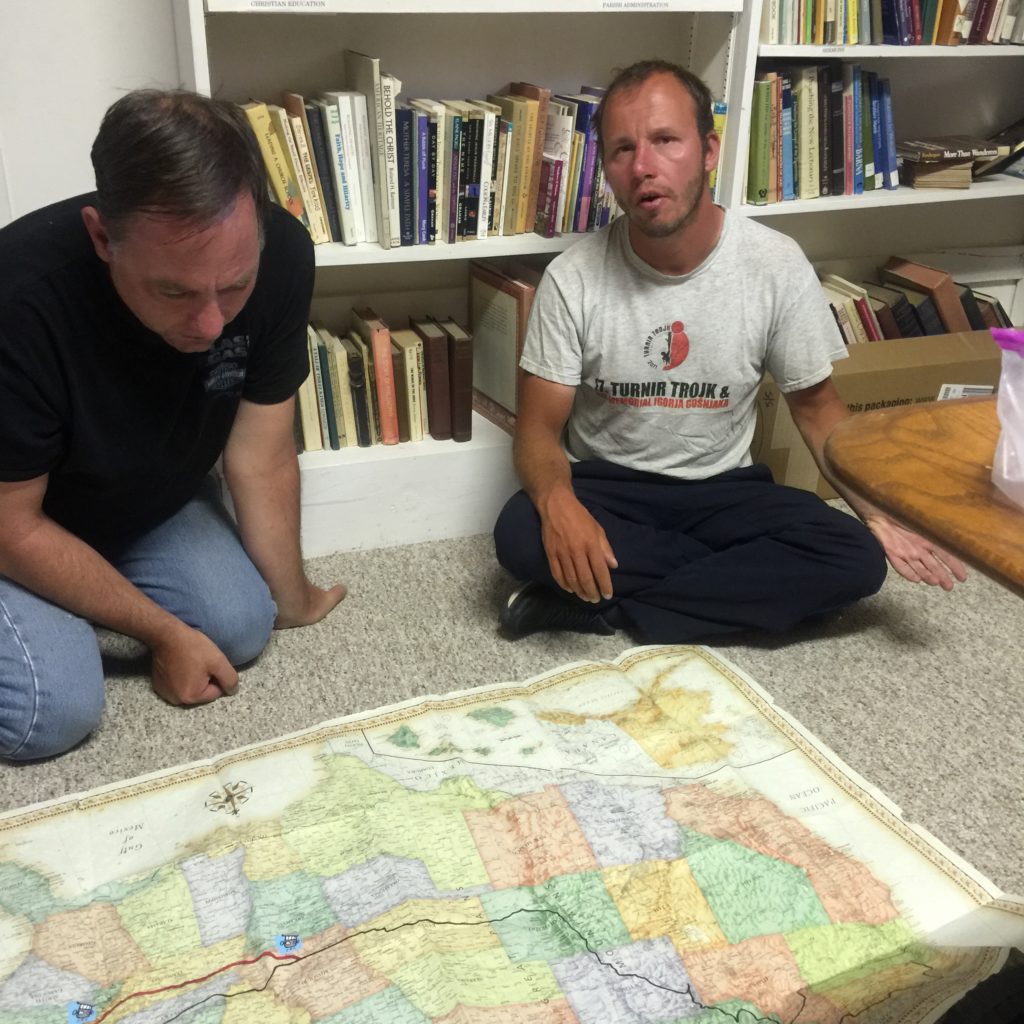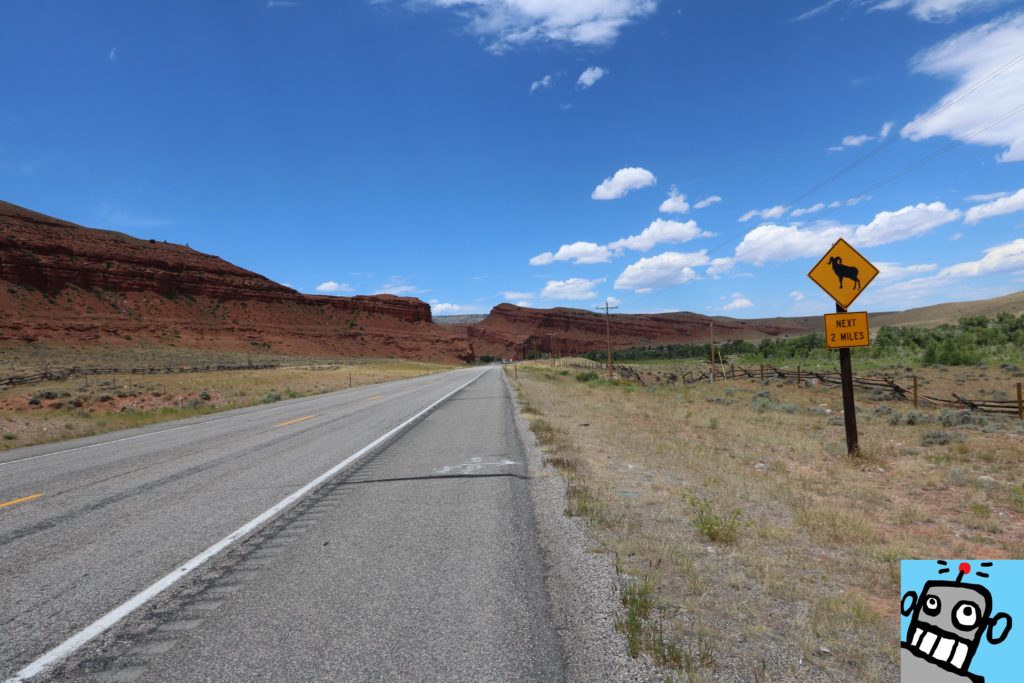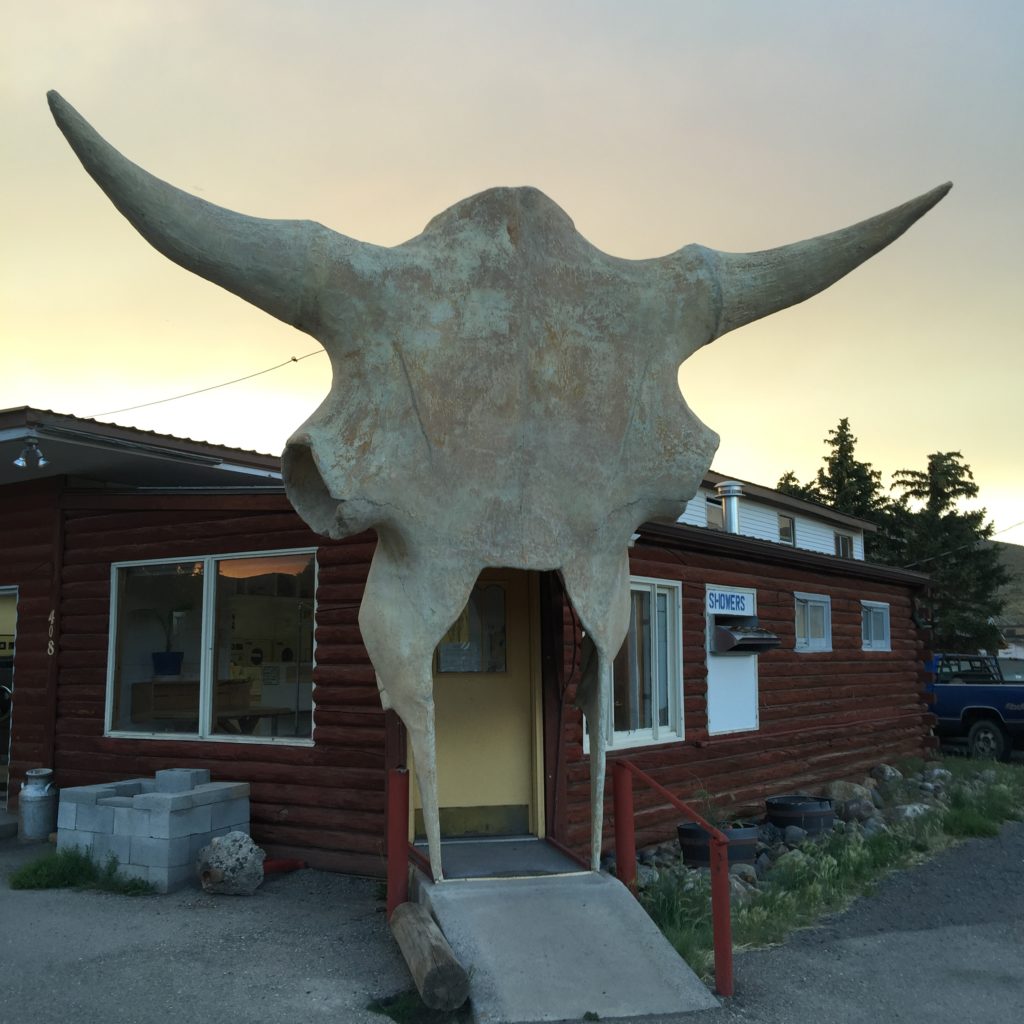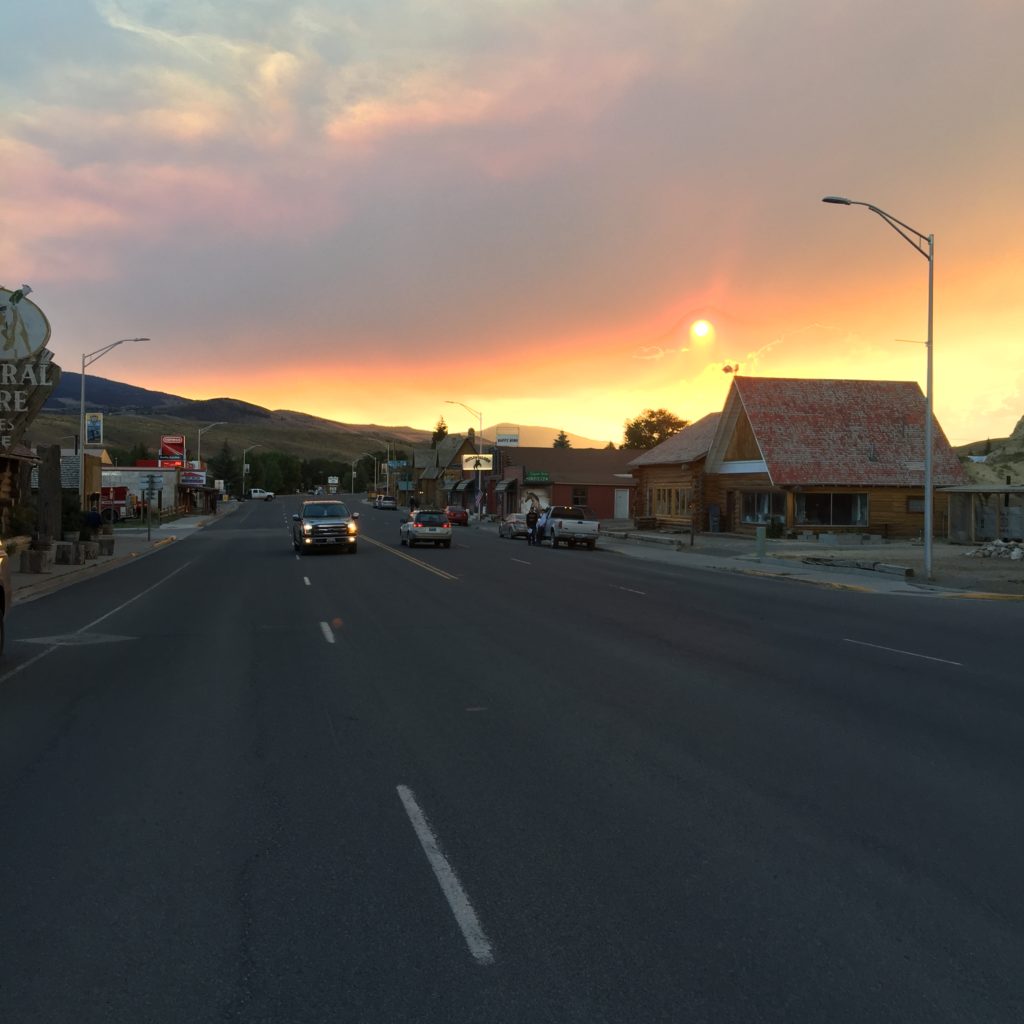 Click Here to Visit The Table of Contents
Click Here to Visit Previous Page: Getting Stuck In Lander –  Day 53 & 54
Click Here to Visit The Next Page:  The Grand Teton BBQ – Day 56