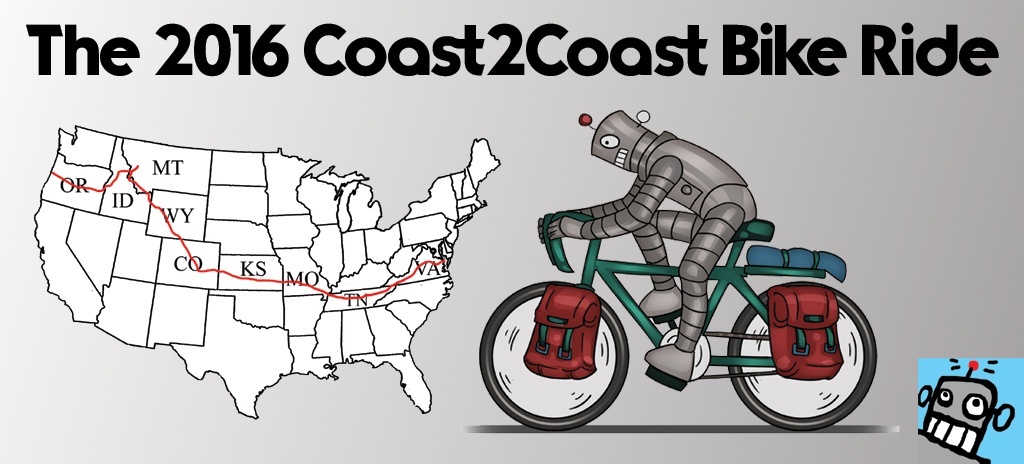 Click Here to Visit The Table of Contents
Click Here to Visit Previous Page:  Headwinds into Jeffrey City – Day 52 
Click Here to Visit The Next Page: Long Day To Dubois – Day 55
Day 53 Jeffrey City, WY To Lander
July 15, 2016
64.3 Miles for the day
2,785.6 Total miles for trip
4:40 Ride Time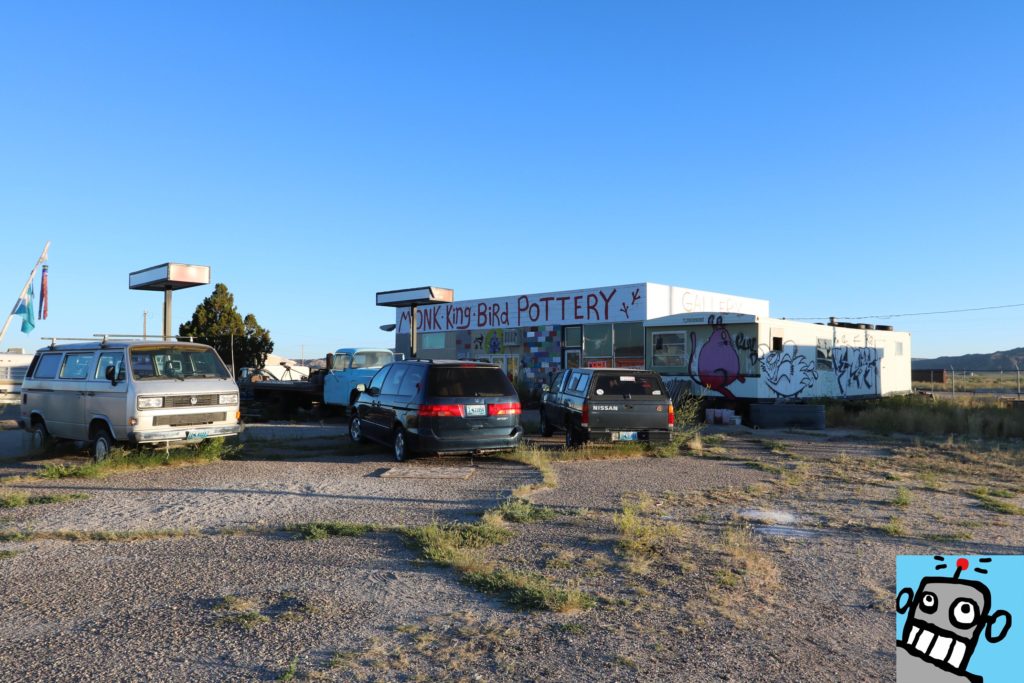 I slept ok on the floor. One of the girls in my room told me, that I toss around a lot during the night and make alot of noise. Its true. I sleep on all sides.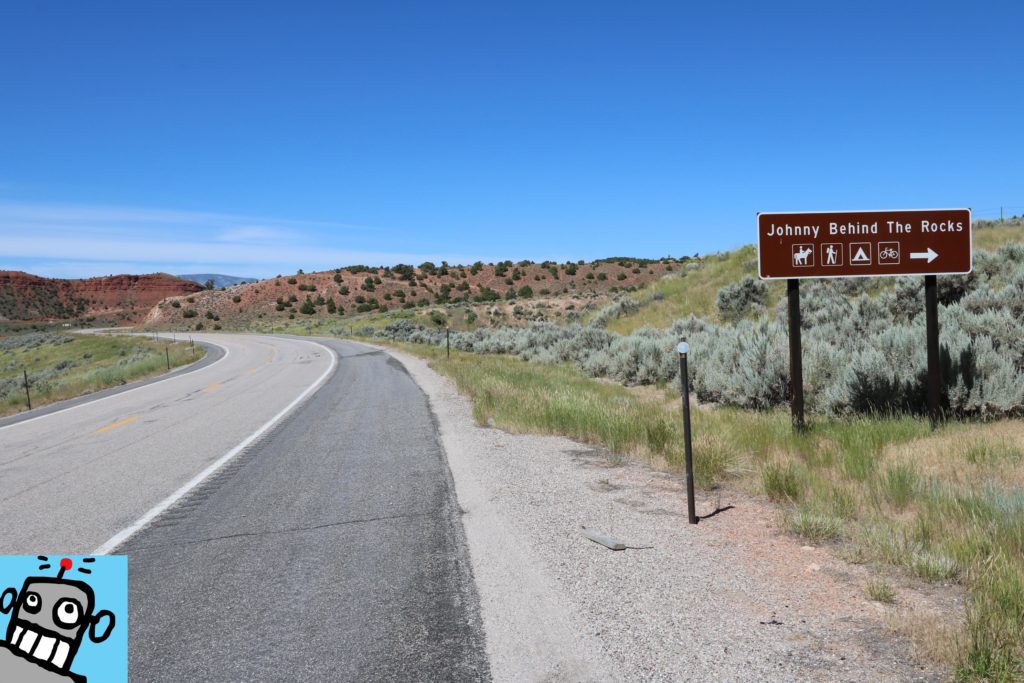 The café in Jeffrey City was closed at 6am. I didn't really get a good breakfast. I ate a snickers bar, I picked up in Rawlins. I also wasn't really that hungry so my snacks will work fine.
There were no stops at all the entire day. The plan was to ride into Lander which is a really cool town.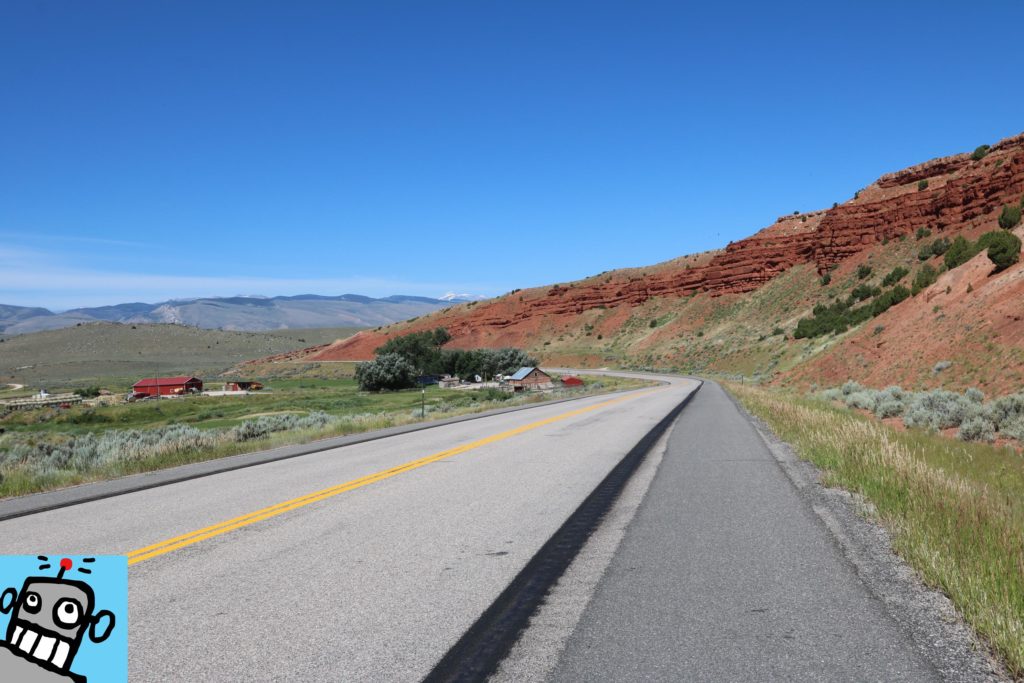 Even though I was on the bike at 7am I was still at the back of the pack. The ACA group is a little bit psycho about being on the road the minute sun rises. They are on the bike riding some days at 5:30am.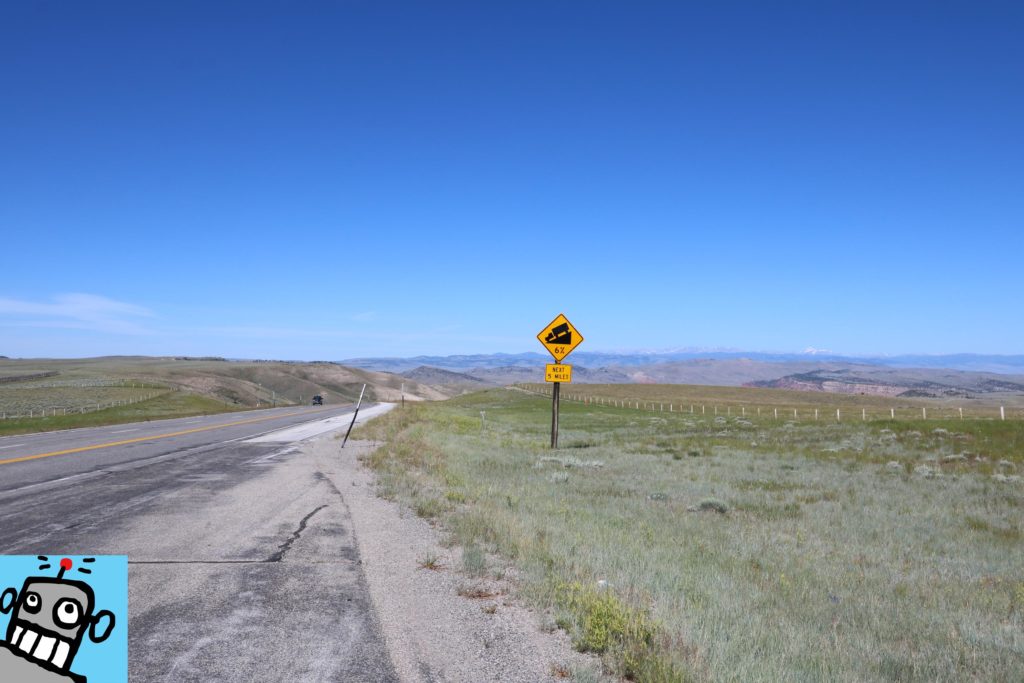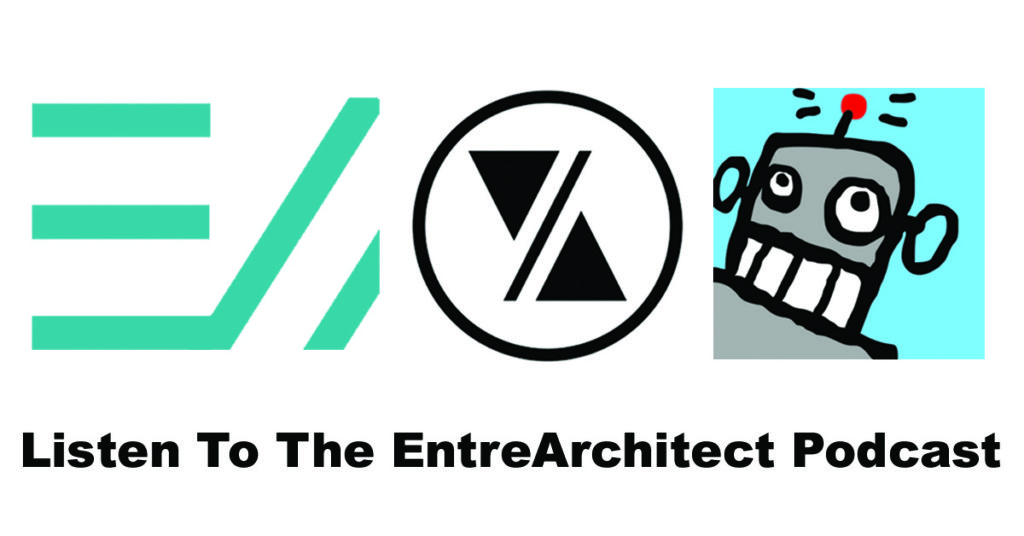 Before I left Jeffrey City, I downloaded my EntreArchitect Episode which I recorded a few days ago in Walden. I am pretty happy with it. You can listen to it by clicking here.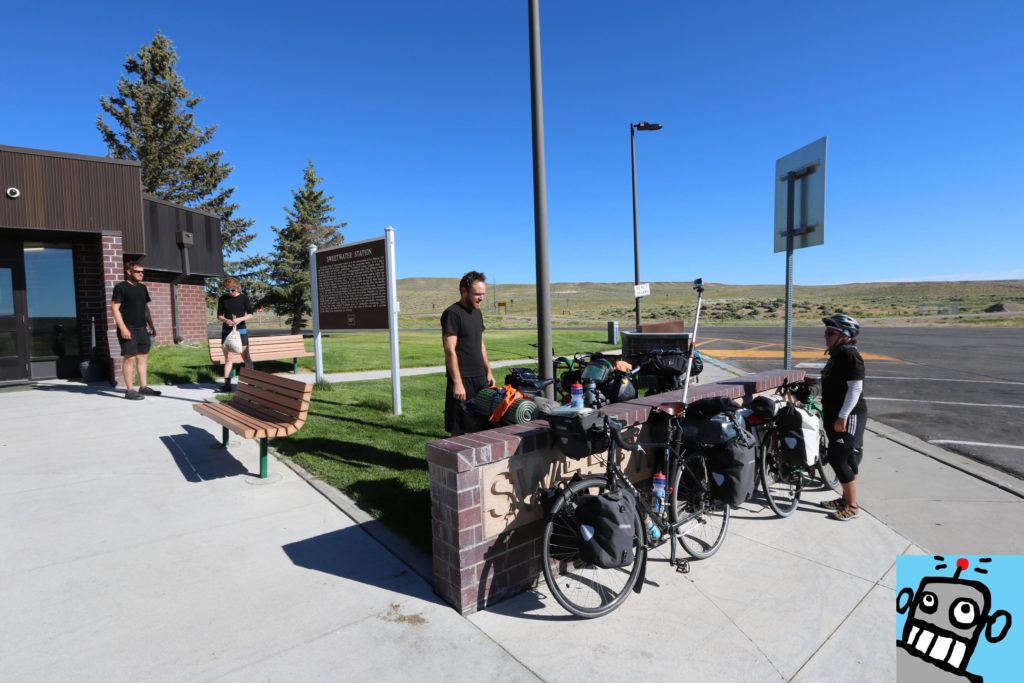 I caught up to a few riders ahead and hung out with them for most of the day on the road.  The riding today was absolutely beautiful. It was mostly downhill and we had a sweet tailwind for most of it.
Austin and I connected the minute I rode into town. We went to the brewery and ate some burgers. I ended up staying at the brewery for a few hours working on blog posts and drinking beers with some of the other riders.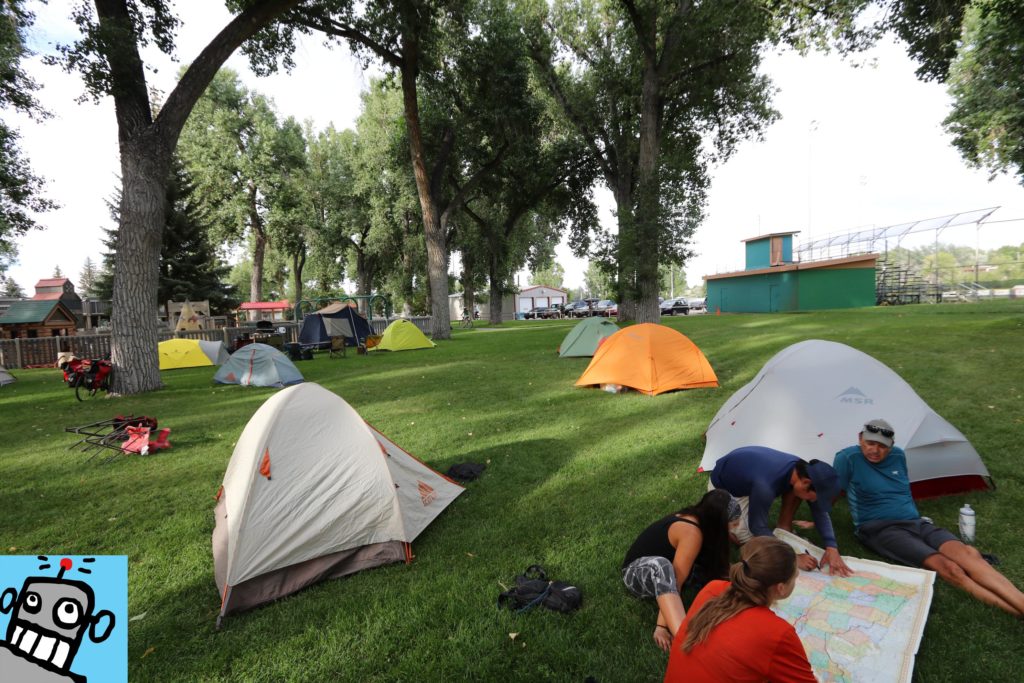 Austin came back to the brewery and one of us came up with the brilliant idea to buy a case of PBR's and bring them to the park where everyone was camping. There was a rock climbing festival going on in lander and everyone from the festival was camped out in the park. The rest of the night we hung out at the brewery and in the park.
In the morning I watched everyone leave at 5am from my tent and slept until about 8am and went for breakfast.
As I getting ready to ride out Austin told me there are 25-30 mph headwinds on the trail. I checked all my weather apps and he was right. So we just decided to take the day off in Lander.
I worked on my computer all day and we decided today would be a great day to start playing Pokemon Go. Austin and I decided that tomorrow morning we're going to leave Lander super early to get past the wind.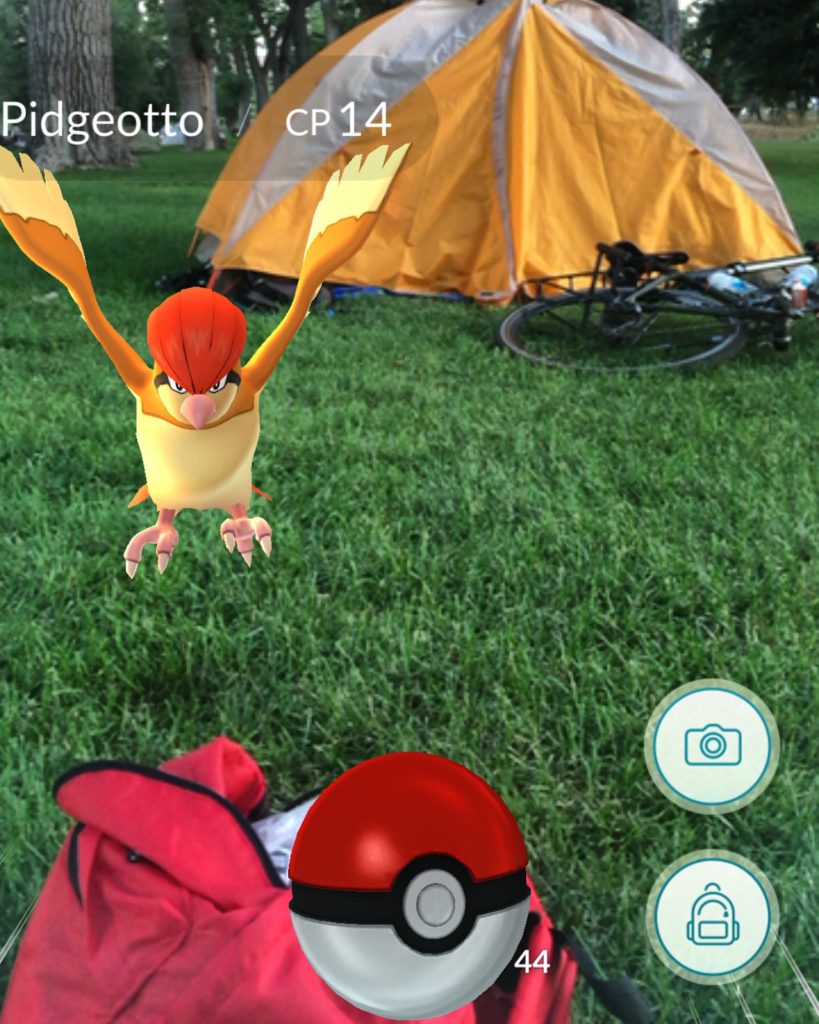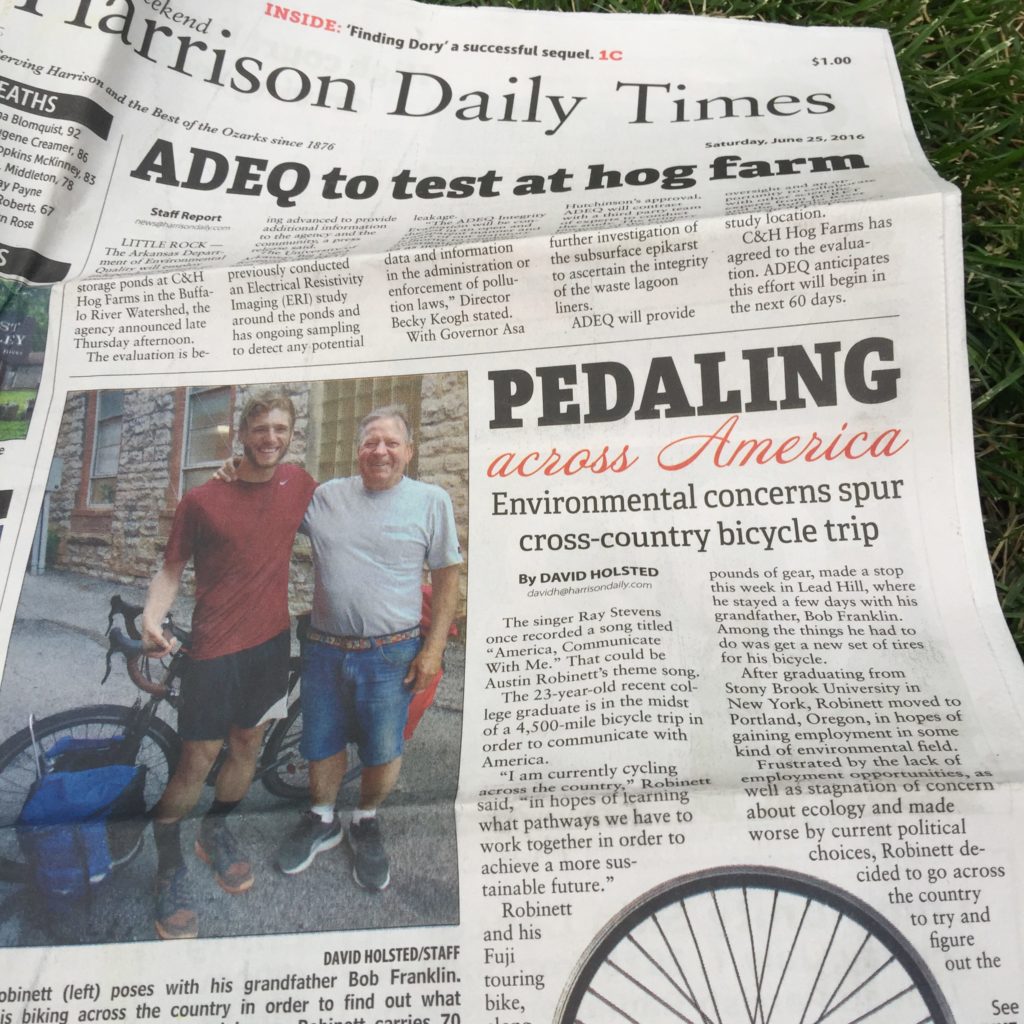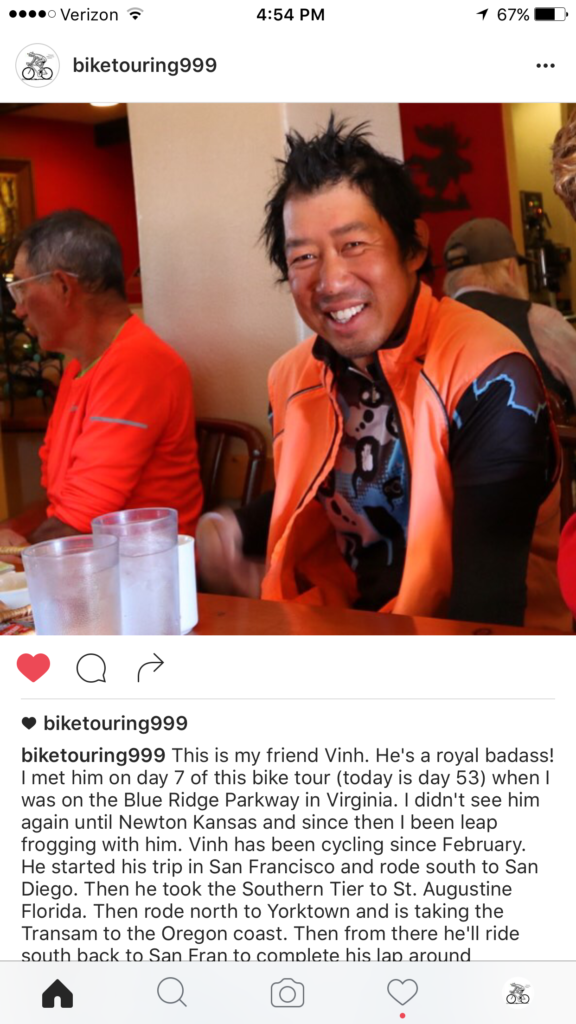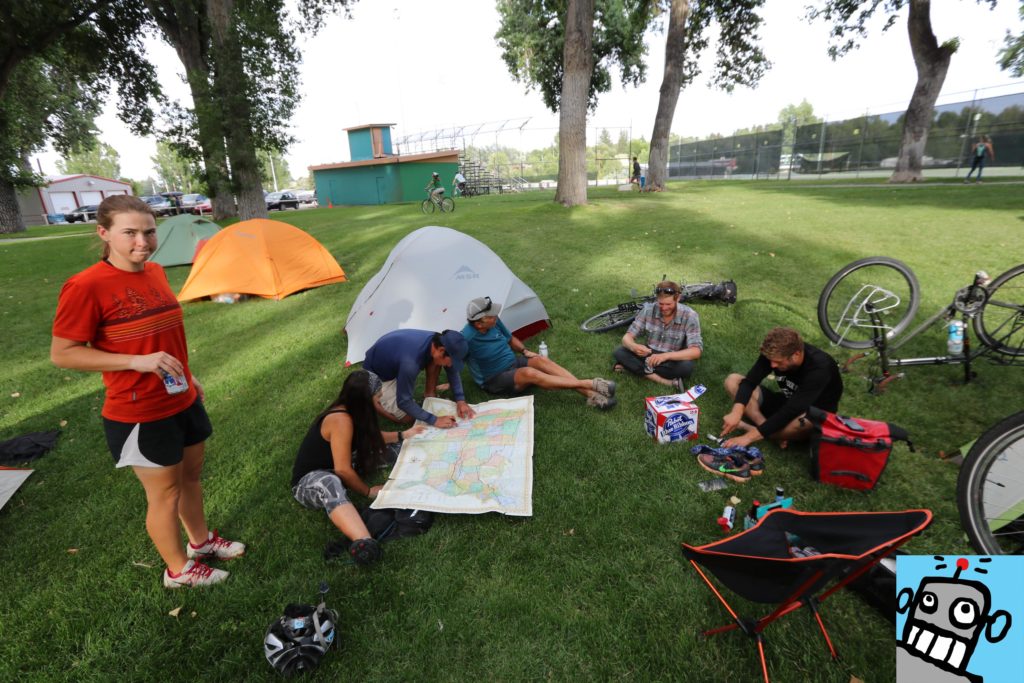 Click Here to Visit The Table of Contents
Click Here to Visit Previous Page:  Headwinds into Jeffrey City – Day 52 
Click Here to Visit The Next Page: Long Day To Dubois – Day 55