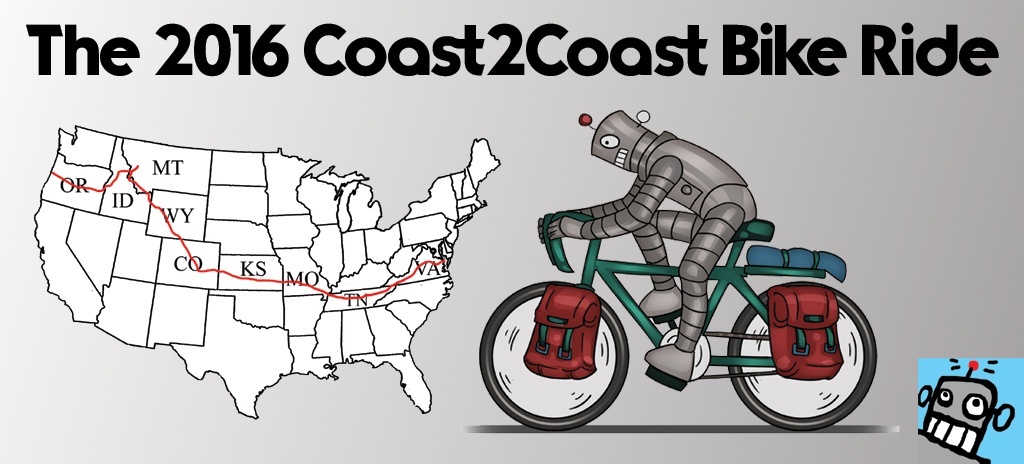 Click Here to Visit The Table of Contents
Click Here to Visit Previous Page:  Long Day To Dubois – Day 55
Click Here to Visit The Next Page: Riding Into Yellowstone – Day 57
Day 56
Dubois, WY To Teton NP, Colter Bay, WY
July 18, 2016
70.4 Miles for the day
2,941.7 Total miles for trip
5:48 Ride Time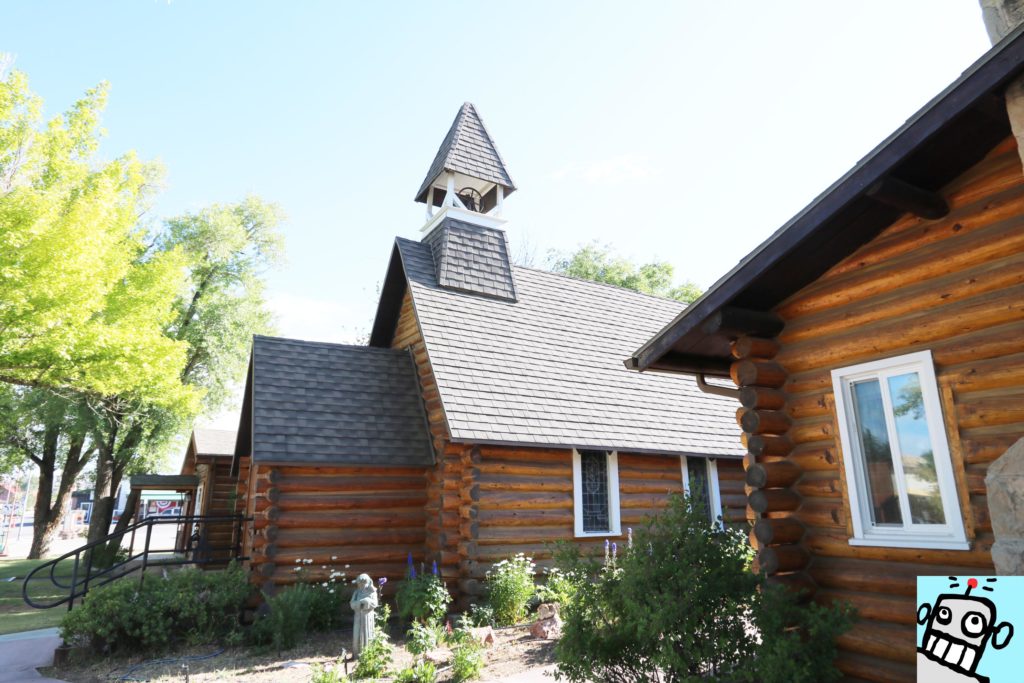 Woke up and talked to Bill and Oliver for a little bit done. I didn't know this, but Bill was a 1976 Trans Am original writer and he's been done a tone of bike touring. They guys been bike touring his entire adult life. He has 16 journals on crazy guy.
I had breakfast at the cowboy café, it was OK not the best breakfast. A man tried to buy my breakfast, because he thought I was with the MS group but I refuse to let him. I'm going to stop wearing this BikeMS Shirt. Too many people think I'm apart of that group and want to talk to me about charity.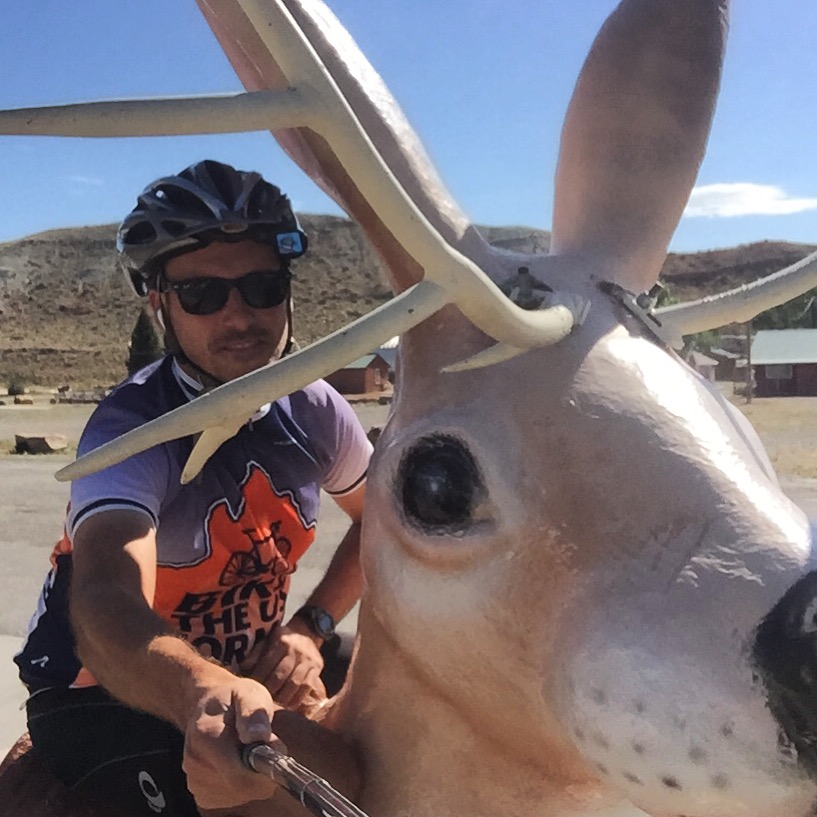 I stopped at the Jackelope on my way out of town and traded in the Trek 520. I'll be finishing the rest of the transam riding on the jackalope.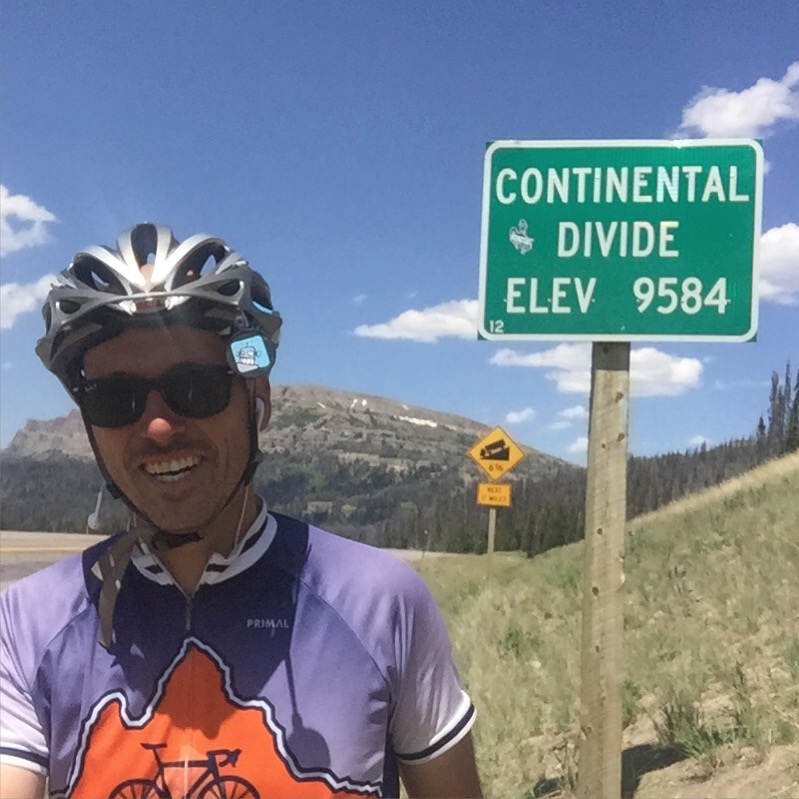 The plan for today was to cross Togwotee Pass and then descend into Grand Teton National Park. This is a big milestone for the Trans Am trip, maybe one of the most beautiful stretches of road on the entire trail.
The climb up to the top of the pass was really long and slow. I felt out of shape and was having a hard time breathing I feel like the altitude is getting to me.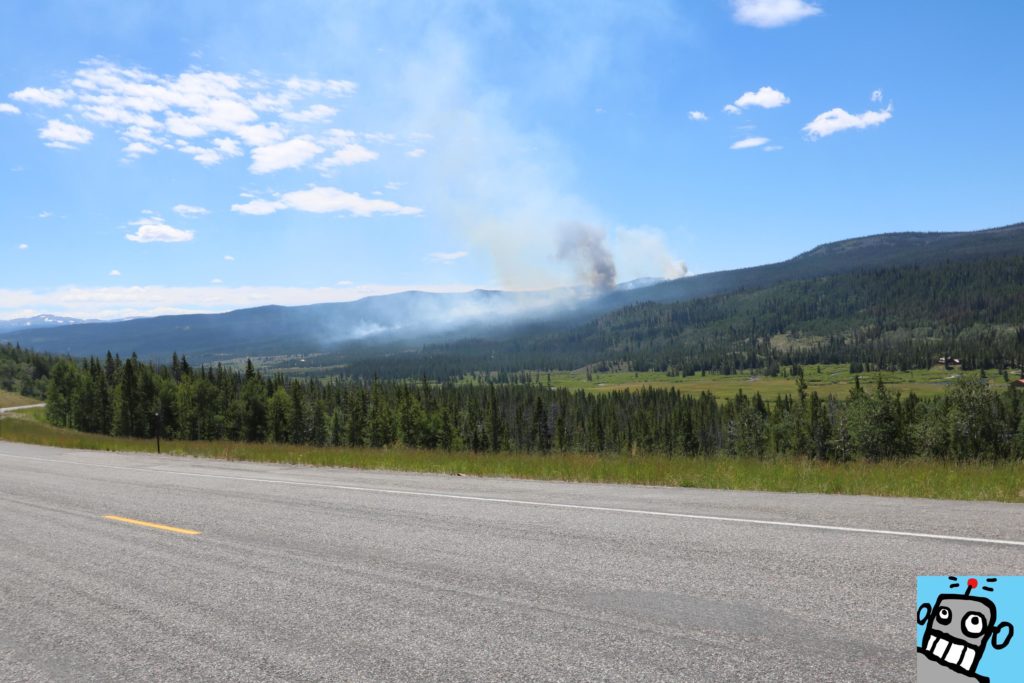 There's a big fire off to the side on my way up to the top of the pass.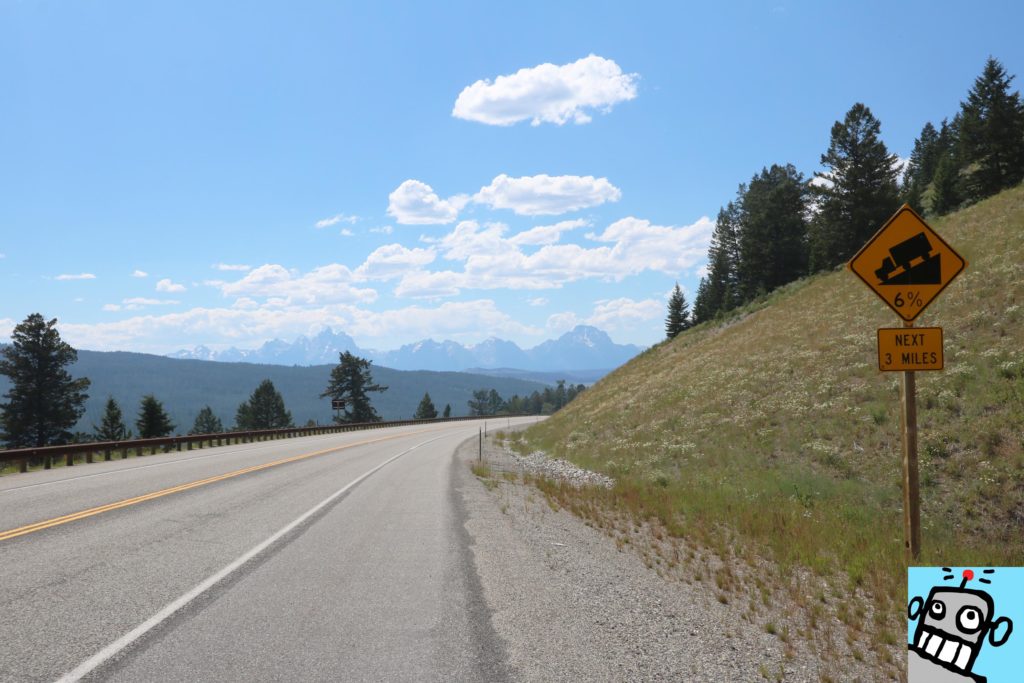 There was a really nice downhill for about 20 miles all the way to the park. The cycling was just georgeous. The mountains just got bigger and bigger the closer I got to the them. My pictures don't do any justice to how intense it feels riding towards these mountains.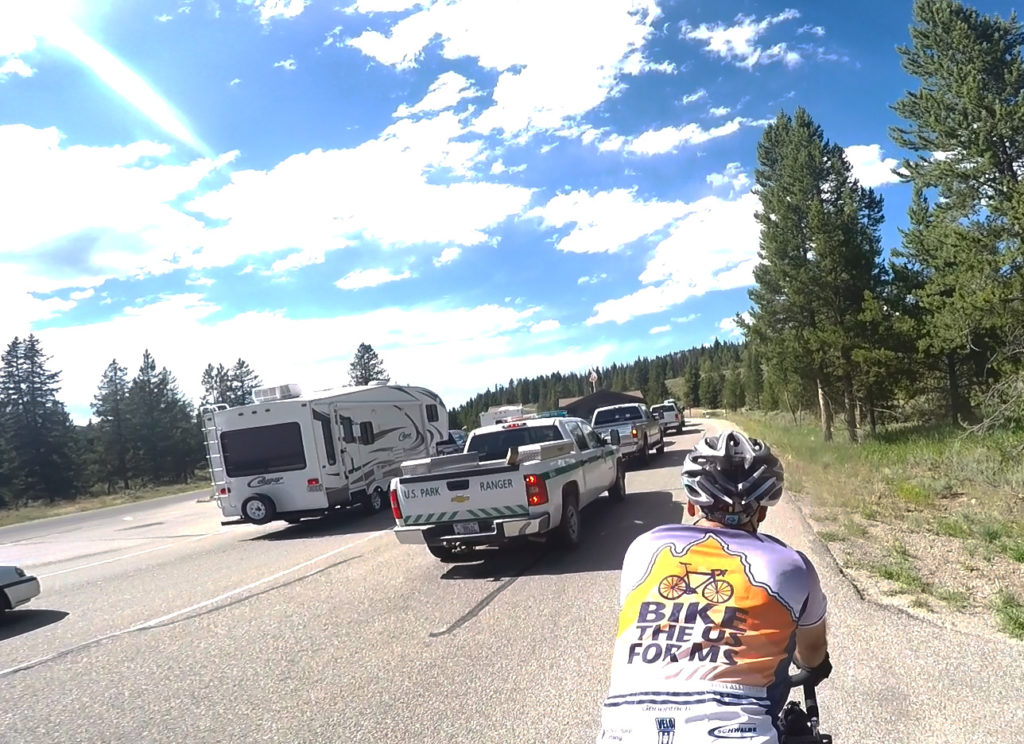 When I to the park entrance I was bitched out by cranky Park Ranger for cutting the ridiculous line and not waiting behind all the RV's. I said I didn't know and pointed out there was no instructions for cyclists.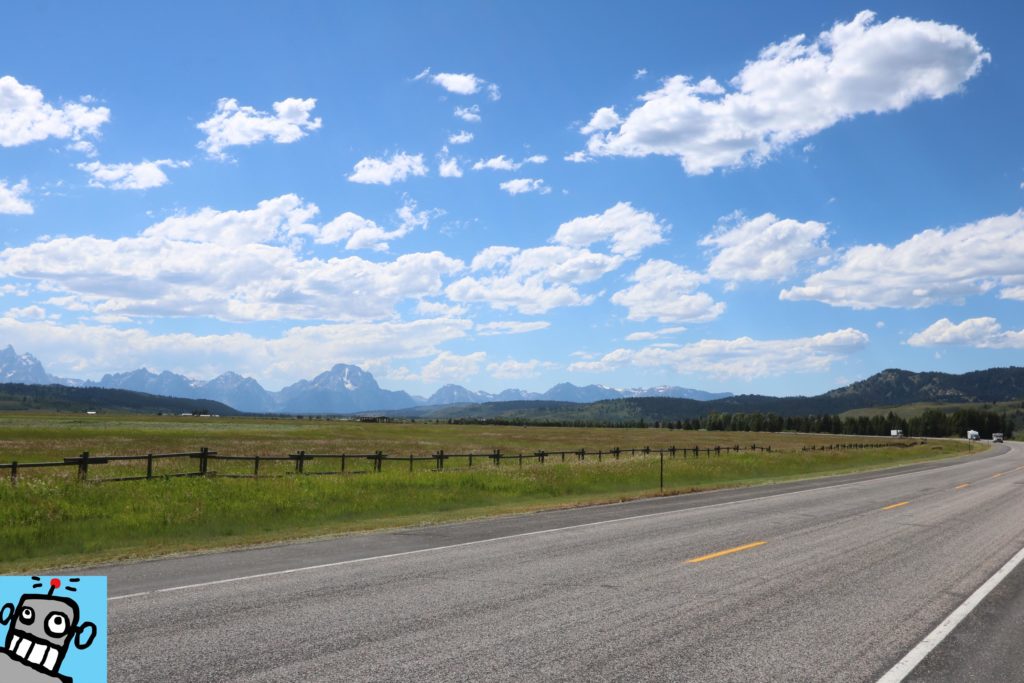 Traffic slowed down inside the park. I stopped at the Colter Bay Village and connected with Austin, Vin and Ranger Mike. I hadn't seen them Vin or Mike in a few days.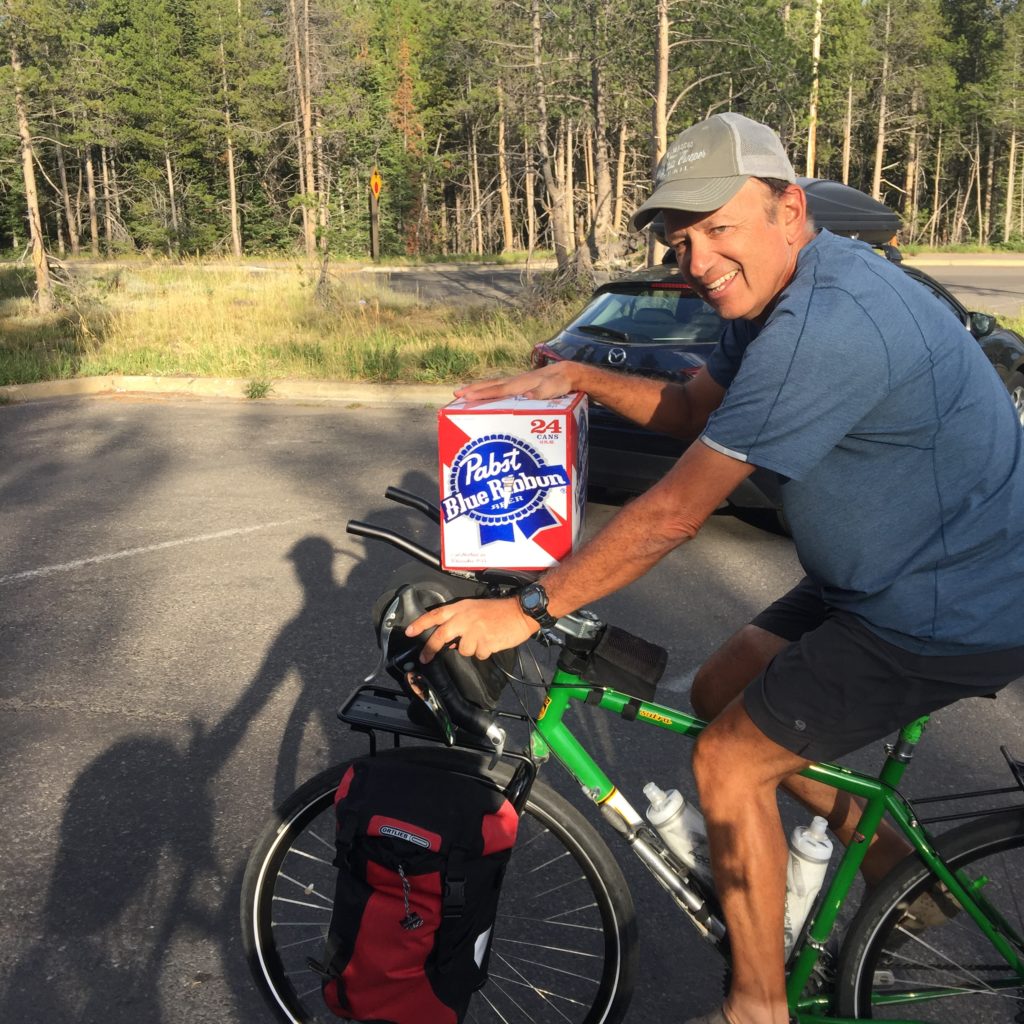 They told me we're having a BBQ tonight in the campground. So they bought the food and I bought the beer. Brent, an eastbound rider joined us too. He just graduated school and was cycling to Virginia.
All night we ate good food, laughed and had a great time.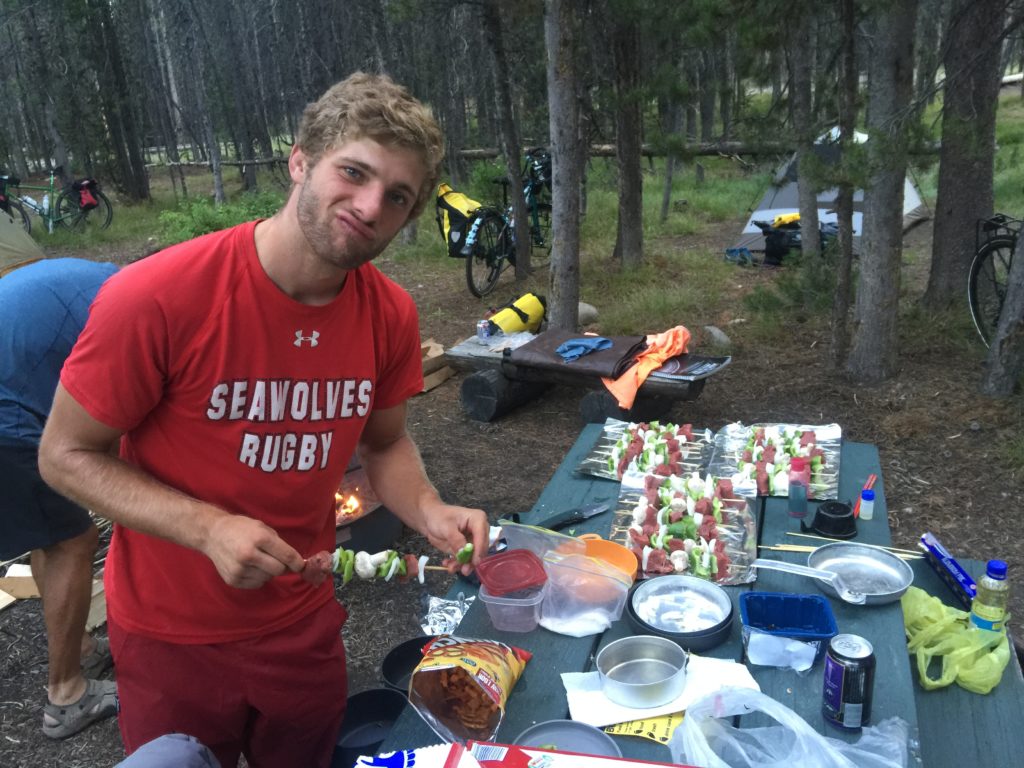 Tomorrow I'll just keep going into Yellowstone. I'm going to skip visiting Jackson Hole. I rode it last time and there isn't really any good cyclist camping there so im just gonna stay on trail and keep going. I don't care enough about Jackson Hole to spend a lot of money visiting it.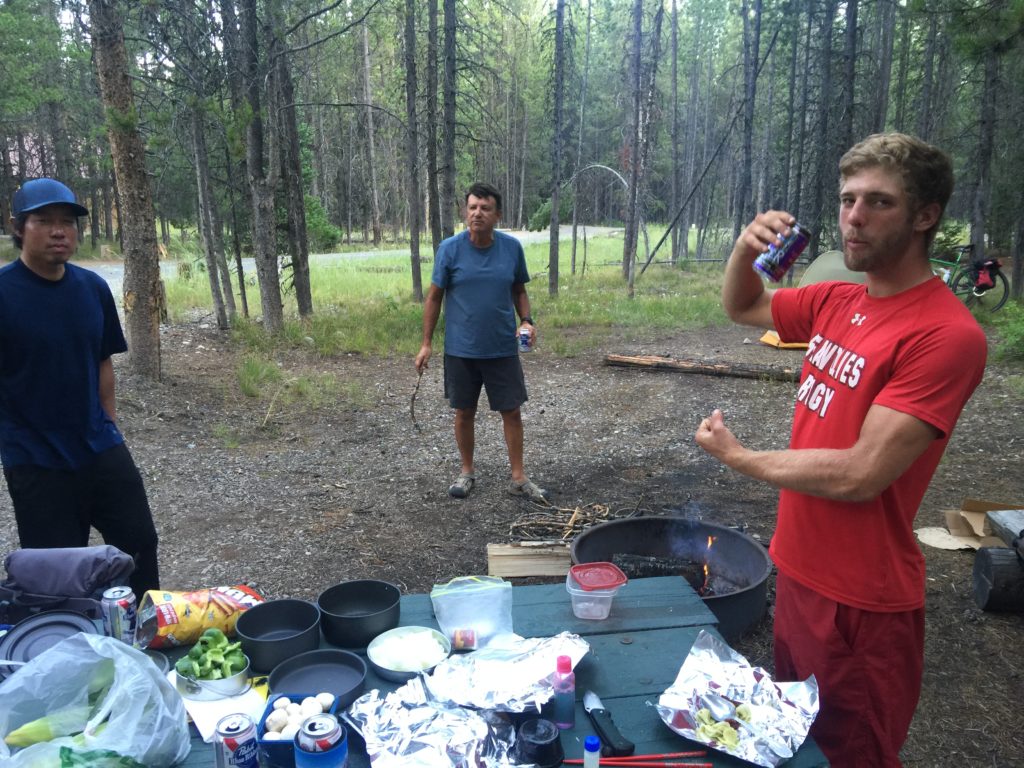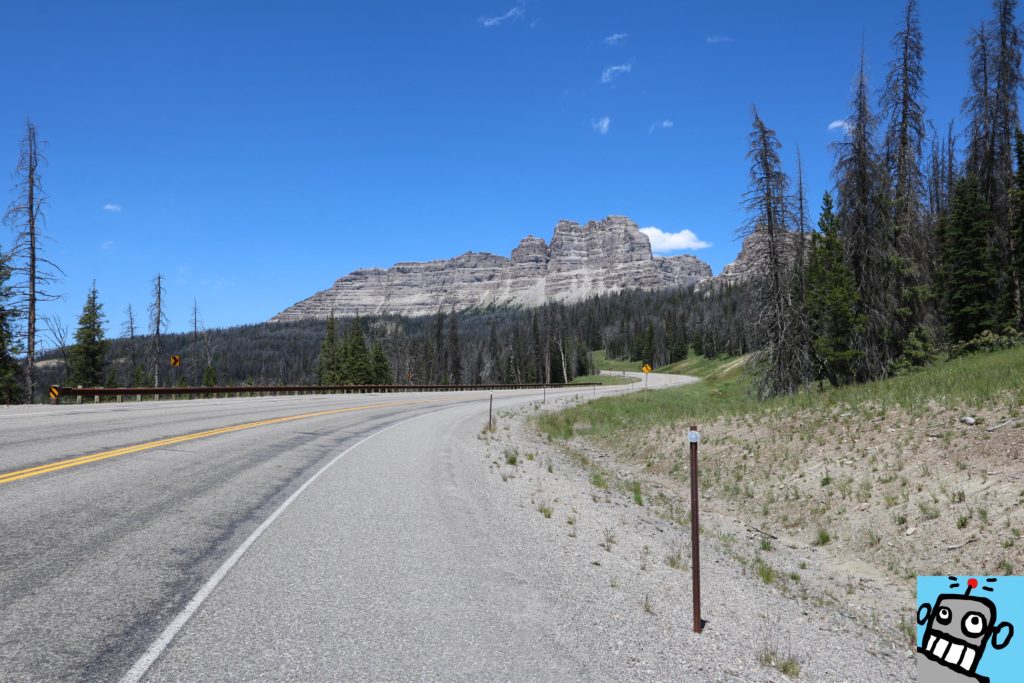 Click Here to Visit The Table of Contents
Click Here to Visit Previous Page:  Long Day To Dubois – Day 55
Click Here to Visit The Next Page: Riding Into Yellowstone – Day 57