Sunday August 12, 2007, 126 miles (202 km) – Total so far: 2,942 miles (4,734 km)
## map57 ## 125.65 miles 30 mph max 8 hours 38 minutes of pedaling 14.5 avg speed.

     Click Here to Visit The Table of Contents
     Click Here to Visit Previous Page: Day 56: Binford, ND to Tolna, ND
     Click Here to Visit The Next Page: Day 58: Rugby, ND to Surrey, ND |
Last night I went back and forth on the email with Michelle who lives in Rugby. Michelle's been reading since we left Maine and wanted us to come stay with her and she was planning to cook a delicious roast beef. We knew Rugby was 100+ miles away and were skeptical about making it even though we knew tomorrow we were supposed to have a tailwind. I emailed Michelle and told her she doesn't HAVE to cook a roast beef, just in case we don't make it to Rugby, to try to take off some of the pressure on us. But she wrote back right away and said no way and not to worry about the roast beef she could always reheat it for us when we get to town.
We all slept pretty well and were up at 6am. Hardboiled eggs, Donuts and Oatmeal for breakfast. Tolna has as much life in it as a pile of rocks, so we ended up having to use this disgusting outhouse in the park, because we couldn't find anything open to use their restroom. We all managed to get on our bikes before 8am.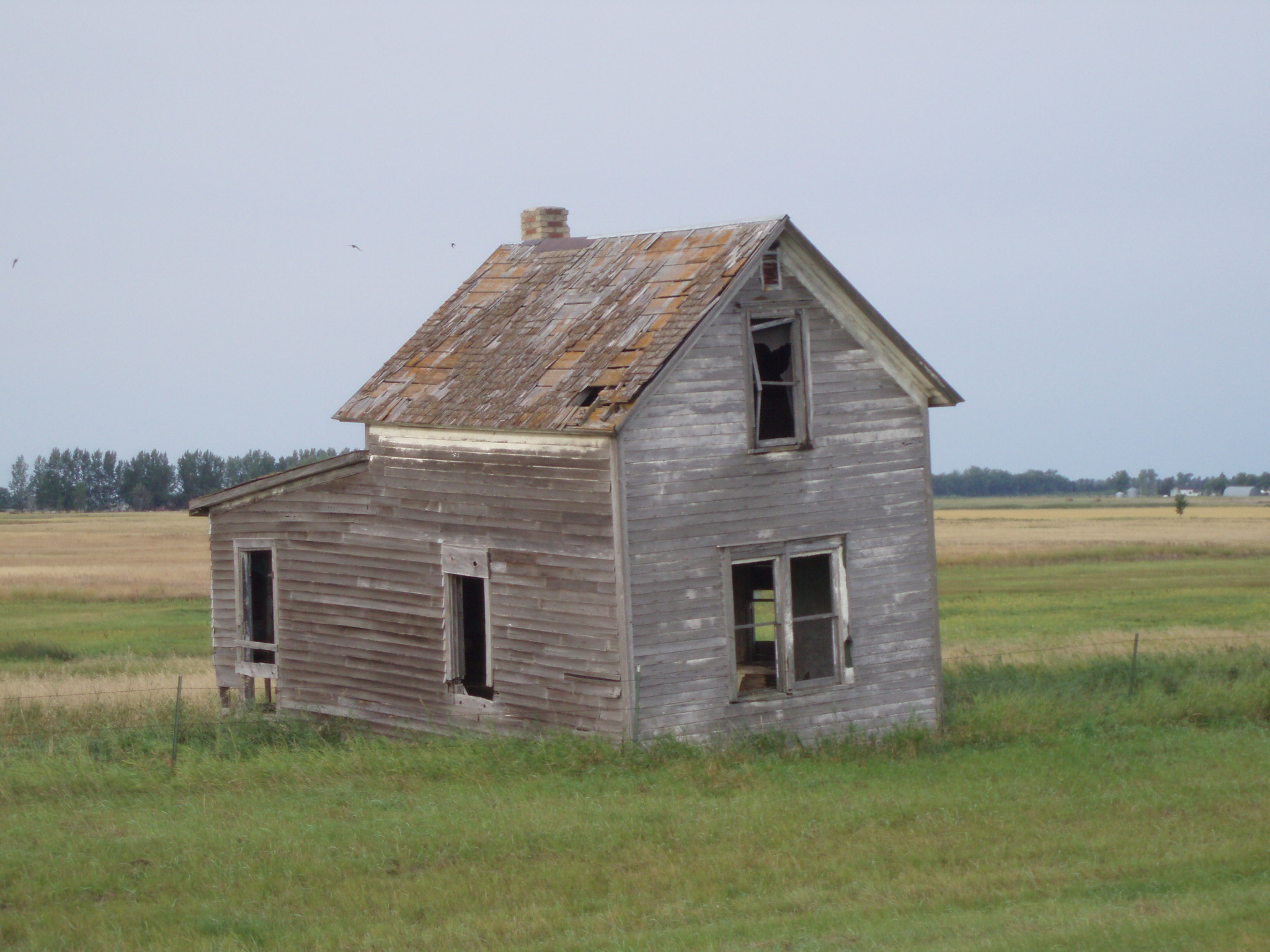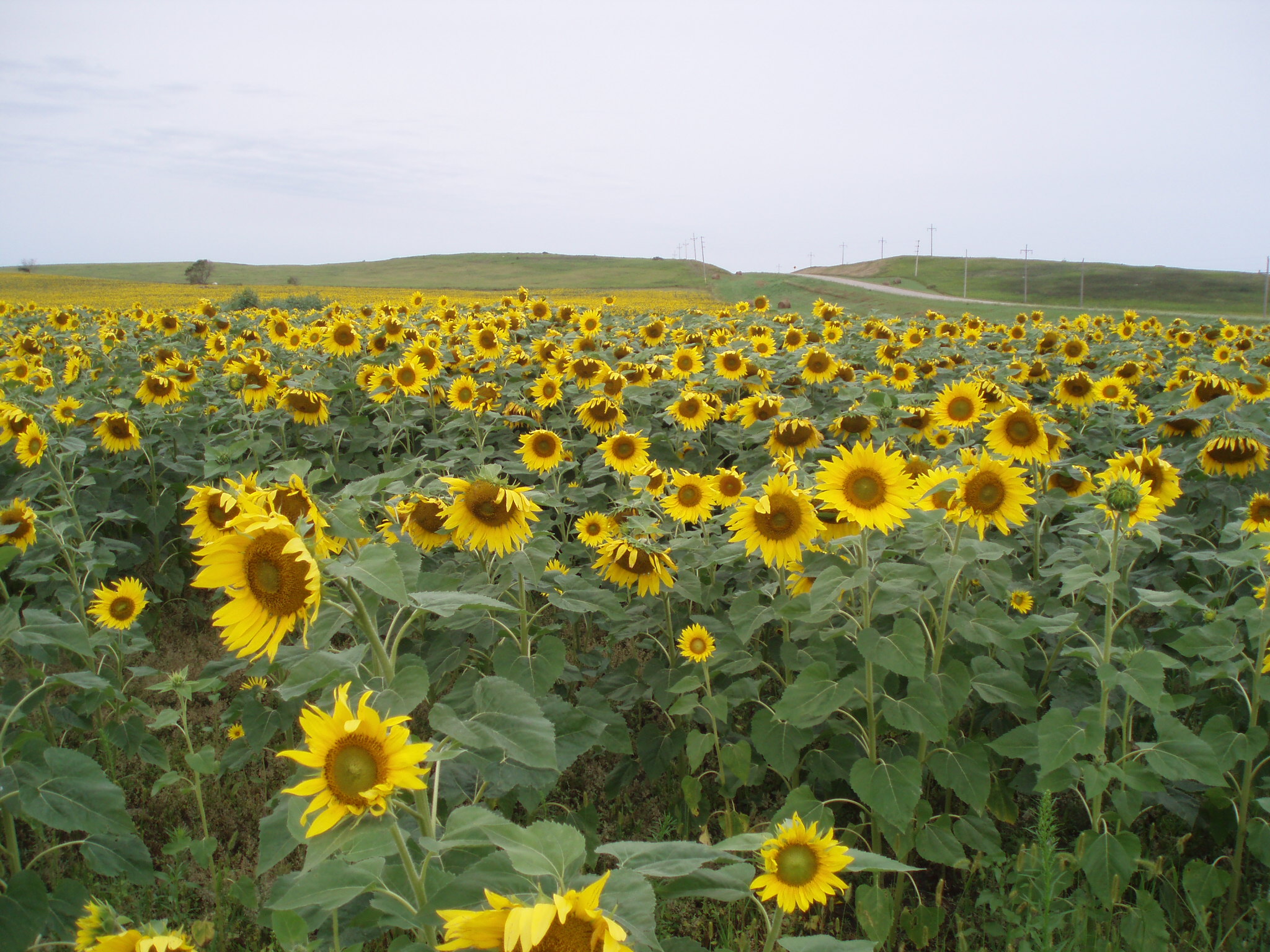 Our tailwind was pretty strong all morning, we flew like maniacs, and we had about 40 miles done by 10:00am. The first 40 miles of the day Jamie was yelling 'Woo-hoo!!' or 'Yippee!!'  I told him if he keeps yelling like that we're going to definitely make it to that roast beef dinner.
Michelle emailed us and wished us good luck today and if we make it tonight, she's going to have to start an annual ride from Tolna to Rugby called the 'Roast Beef Century Plus Ride' in our honor.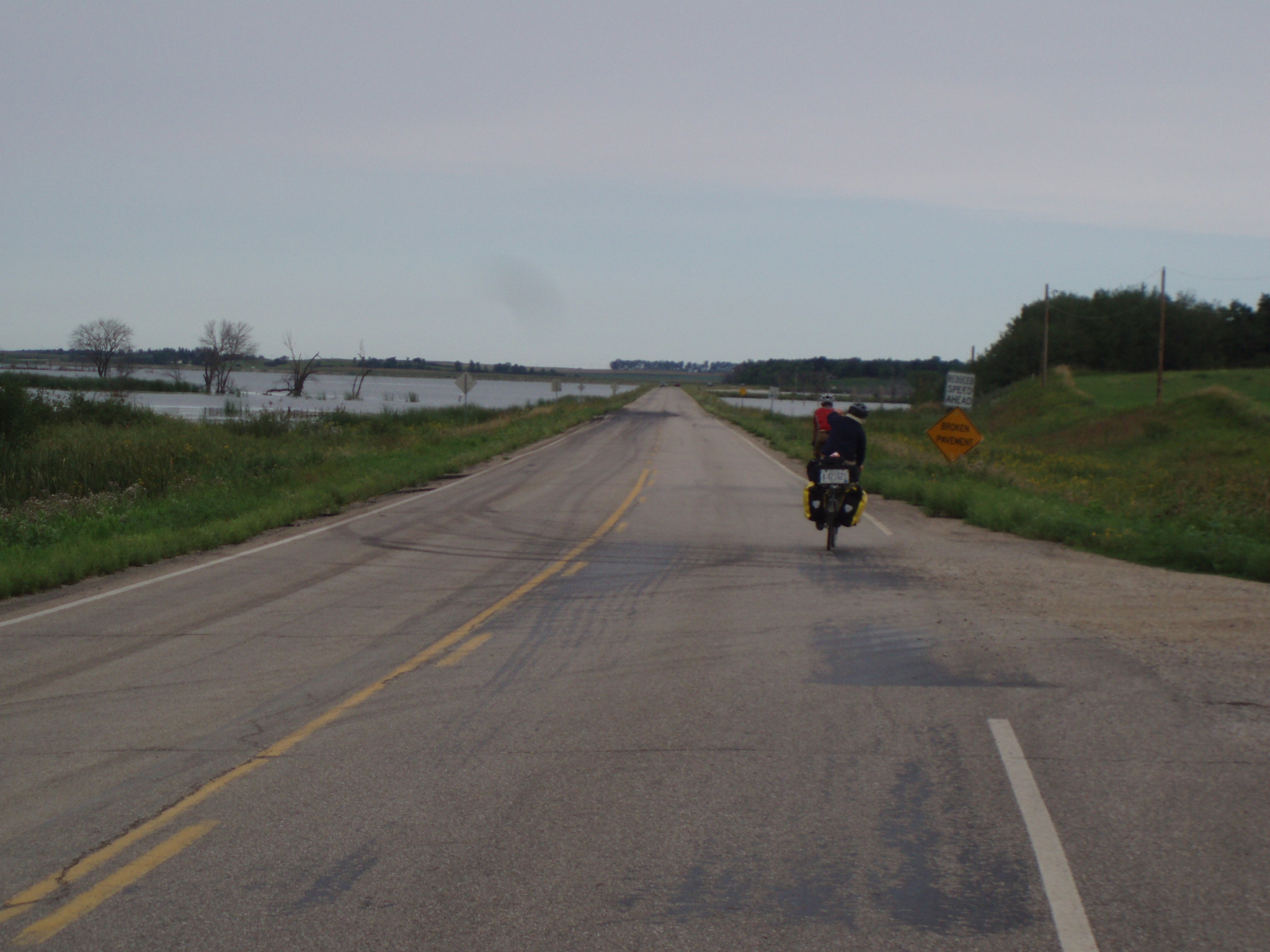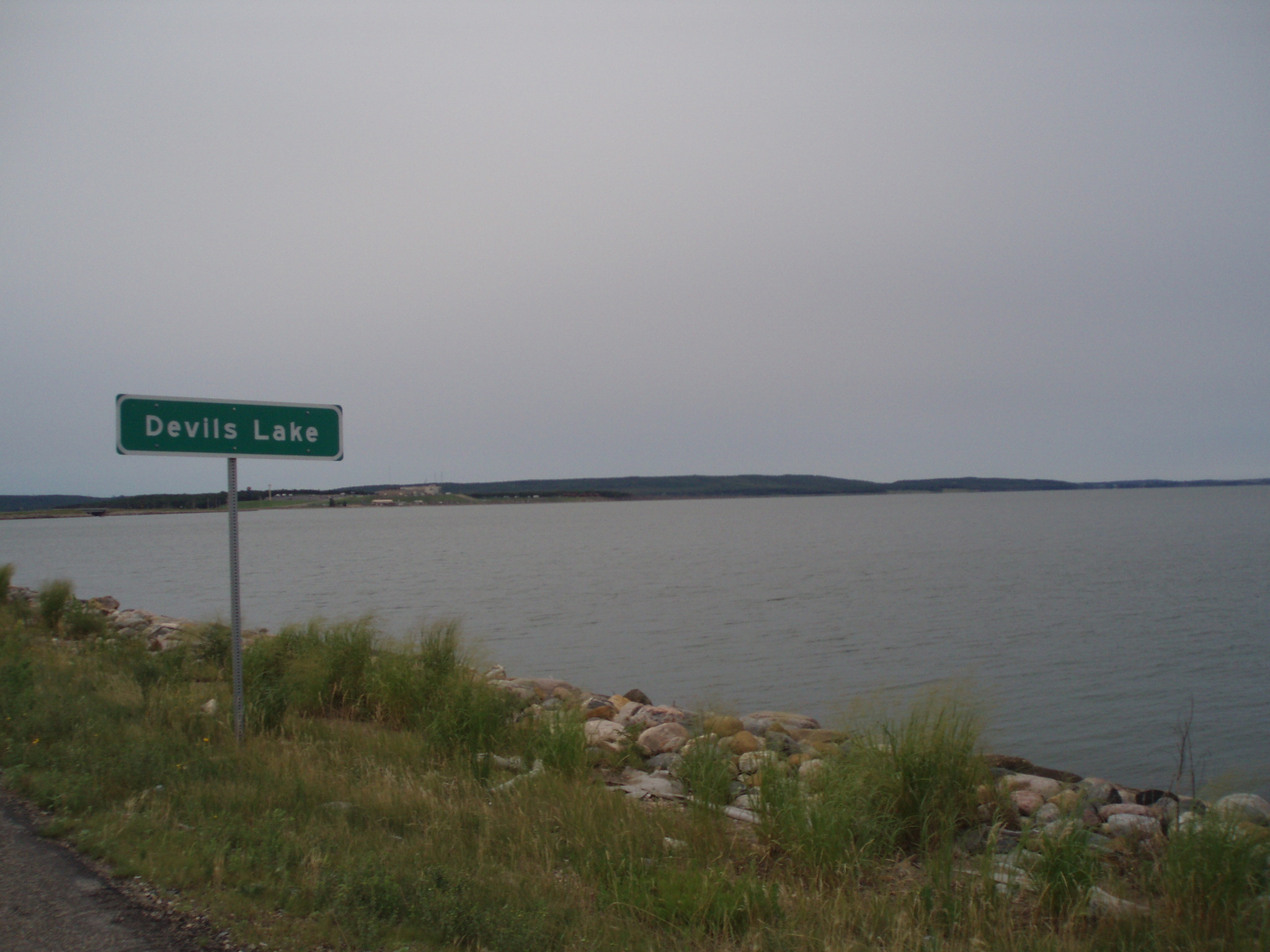 All day the scenery was really pretty and as always with a tailwind it's even prettier. Beautiful rolling hills and eventually we arrived at Devils Lake. We kept riding across these large bodies of water where nothing but a road separates the 2. It felt really awesome being on these roads.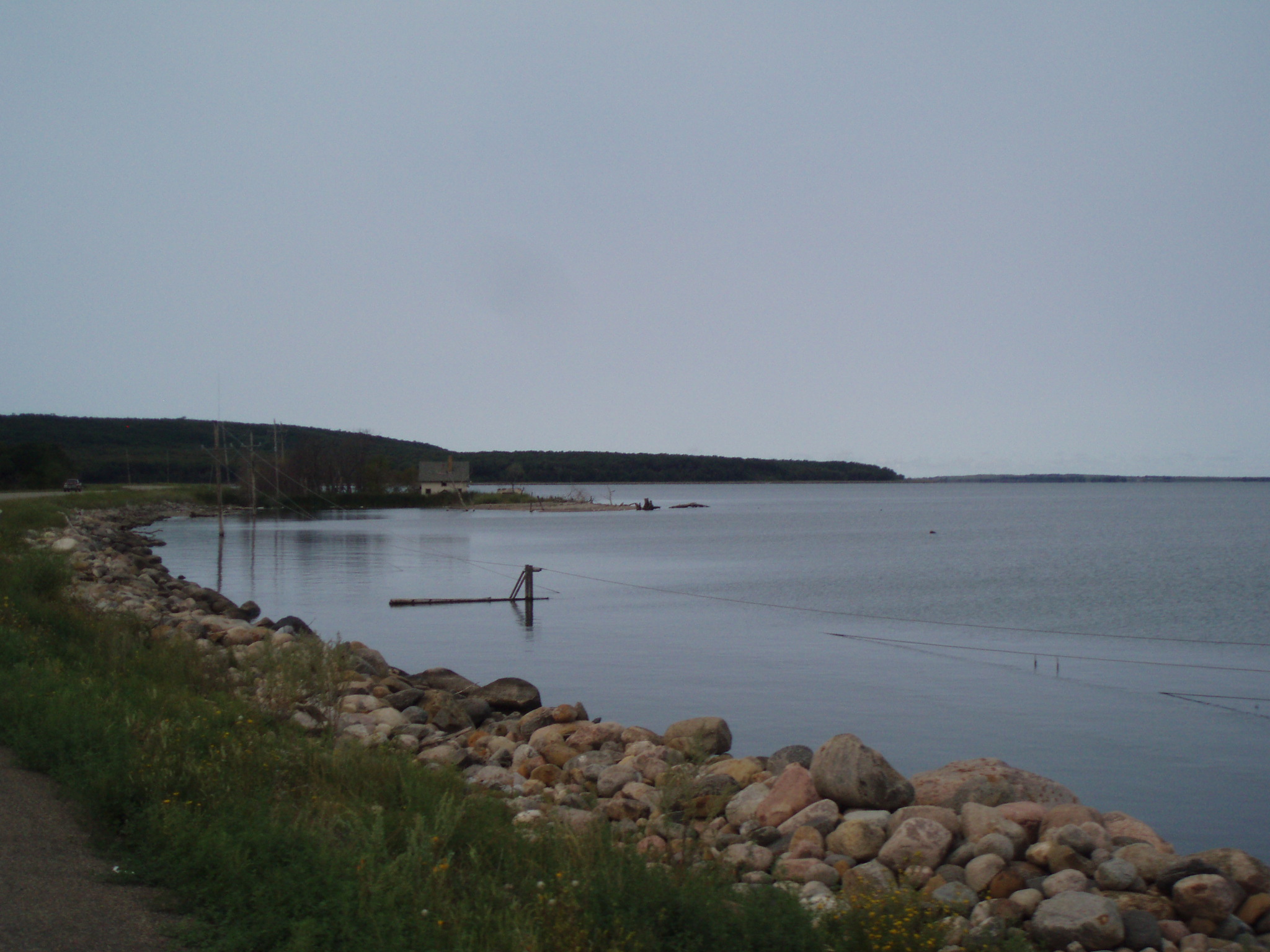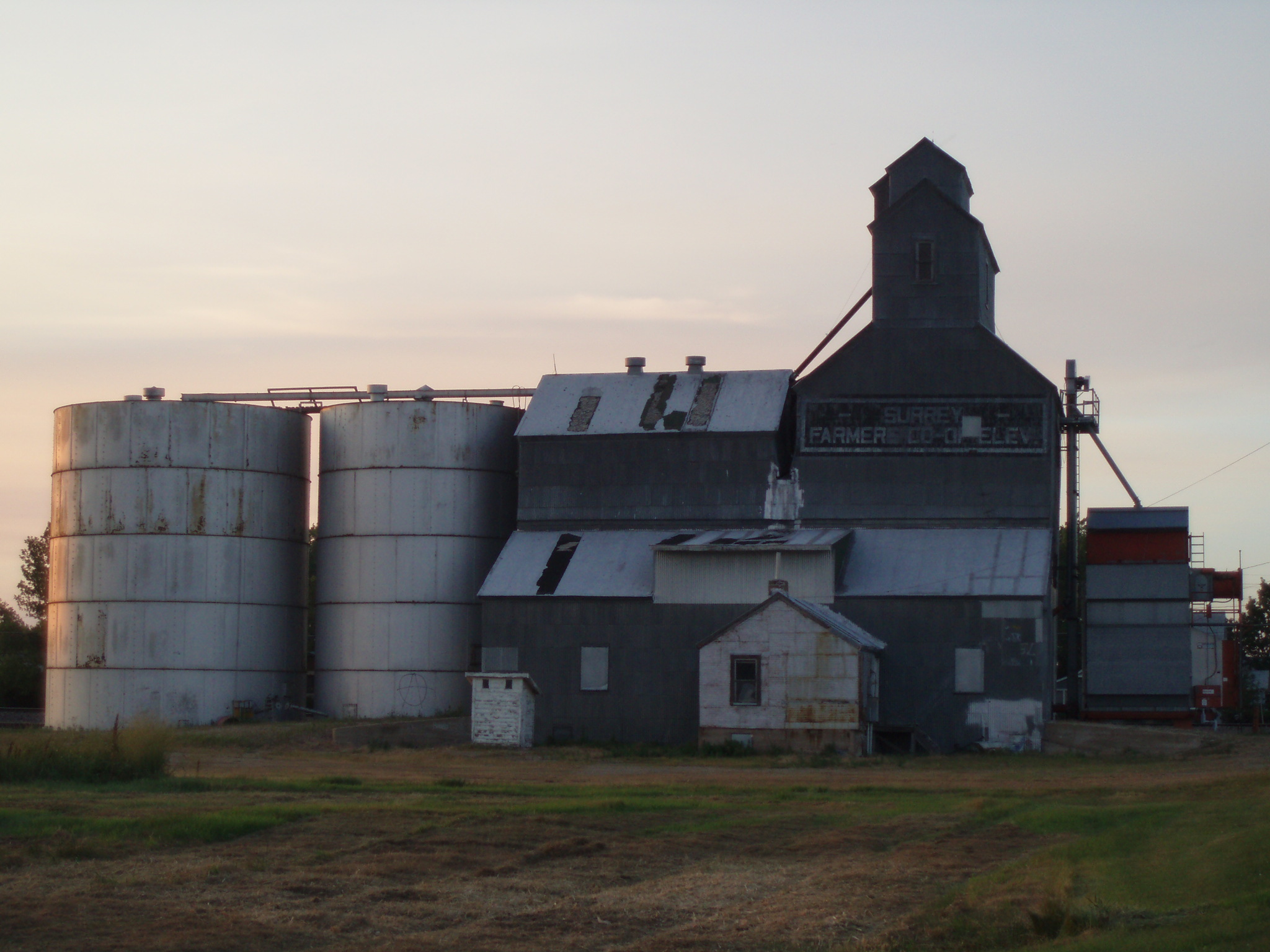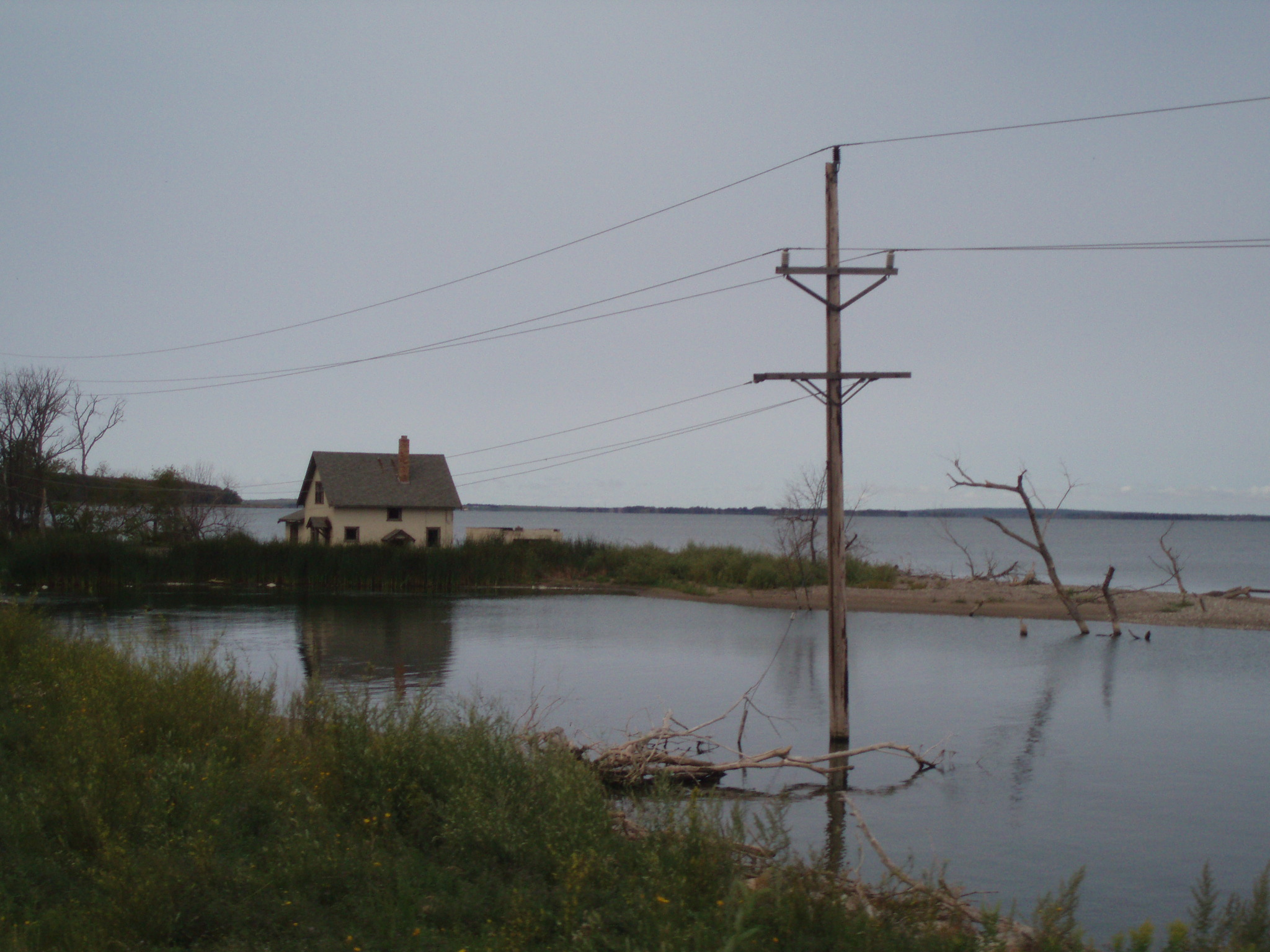 Chuck and I took a break at devils lake gas station. It was really chilly. The sun was hiding all morning.
Devils Lake is pretty interesting; in 1993 the water level of Devils Lake rose 26.5 feet. http://en.wikipedia.org/wiki/Devil%27s_Lake_%28North_Dakota%29 so we kept seeing all these houses, trees and telephone poles basically in the water.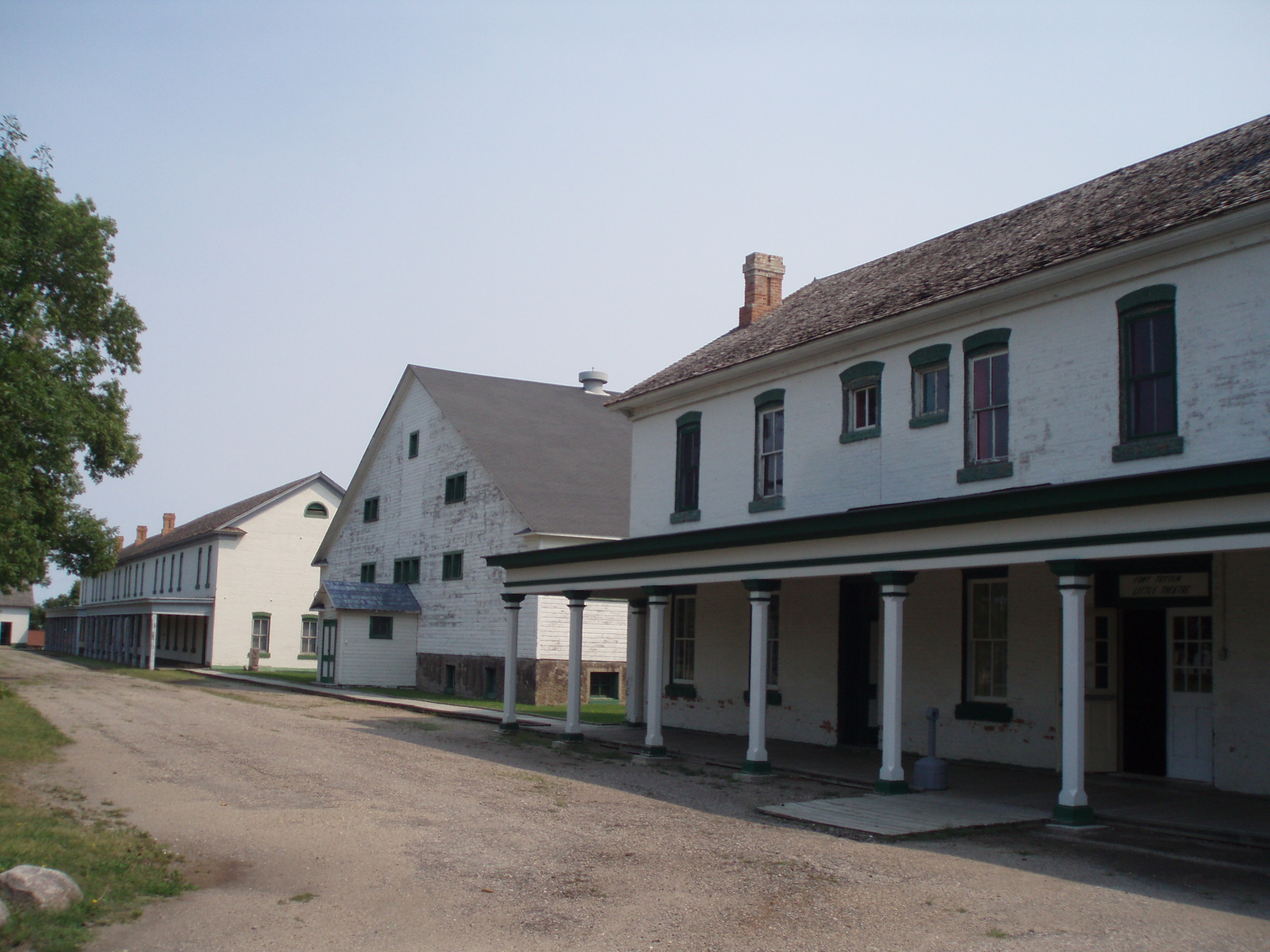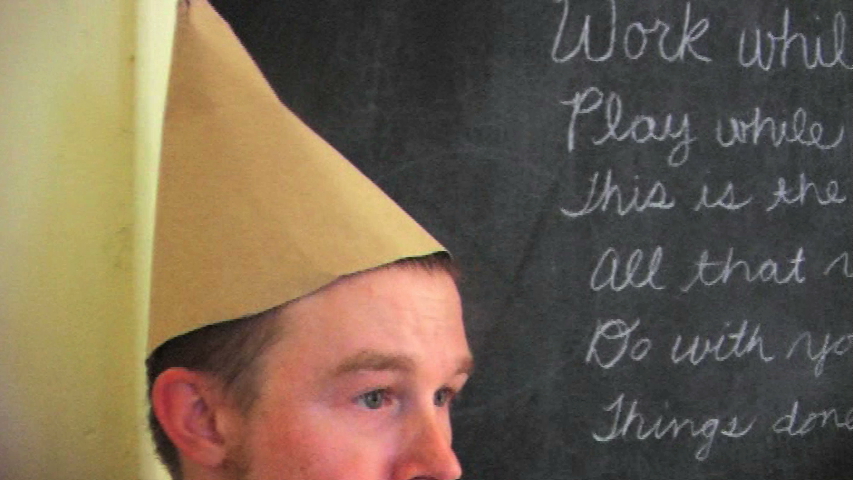 After Devils Lake chuck wanted to go check out the Fort Totten historic park, which was only 1 mile off route.
http://en.wikipedia.org/wiki/Fort_Totten_State_Historic_Site we just hung out for a few minutes and drank 75 cent cokes and we all agreed the 50 cent cokes taste a lot better.
The carbonation just wasn't right in the 75 cent cokes. While we were there, I walked into one of the creepy classrooms and Jamie was sitting in the corner with a dunce cap on and he scared the crap outta me.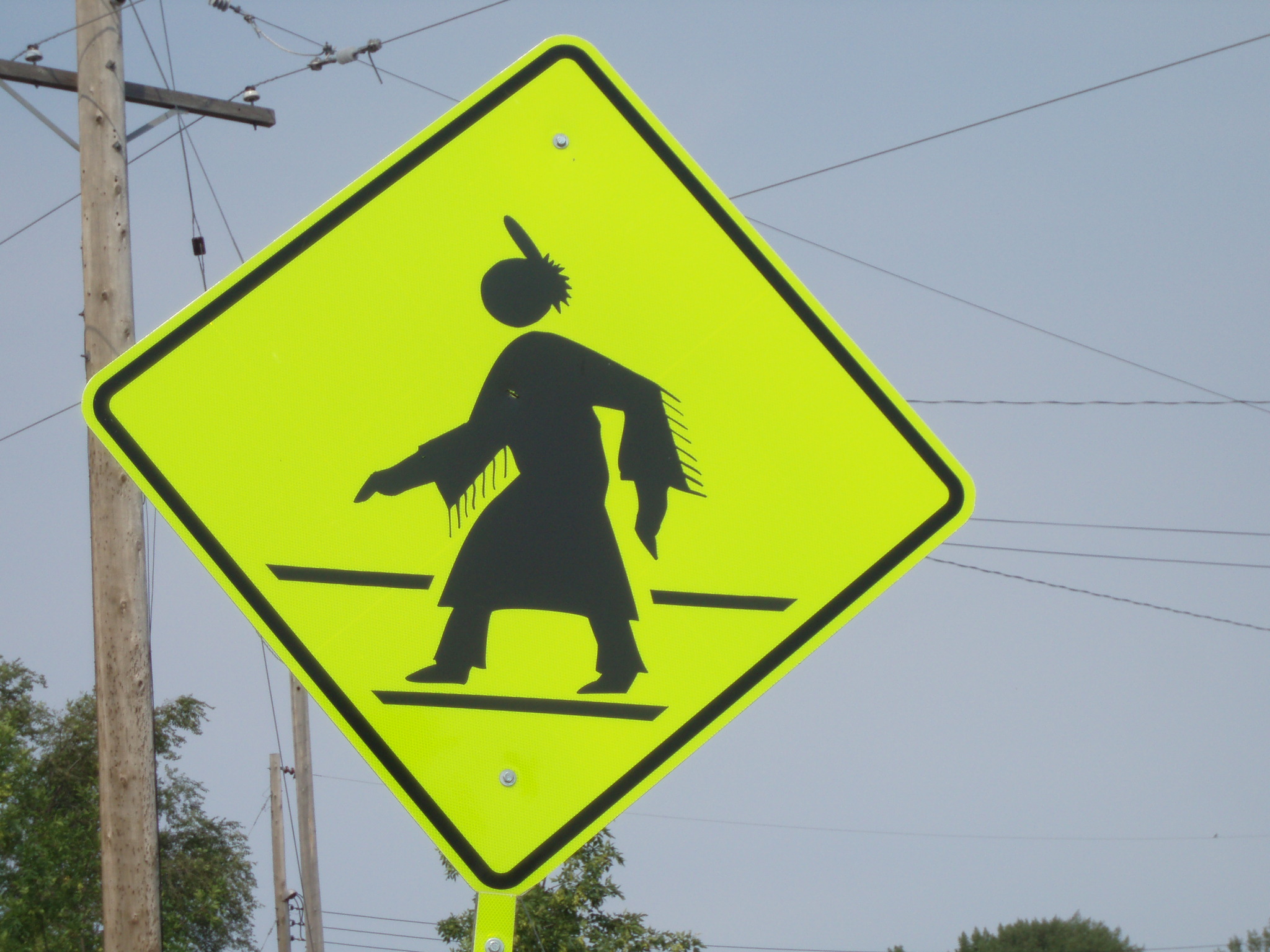 Leaving Fort Totten we rode through a pretty sketchy Indian Reservation. All the houses were pretty run down and saw some cracked out people walking around. We all rode as fast as we could to just get the hell outta there.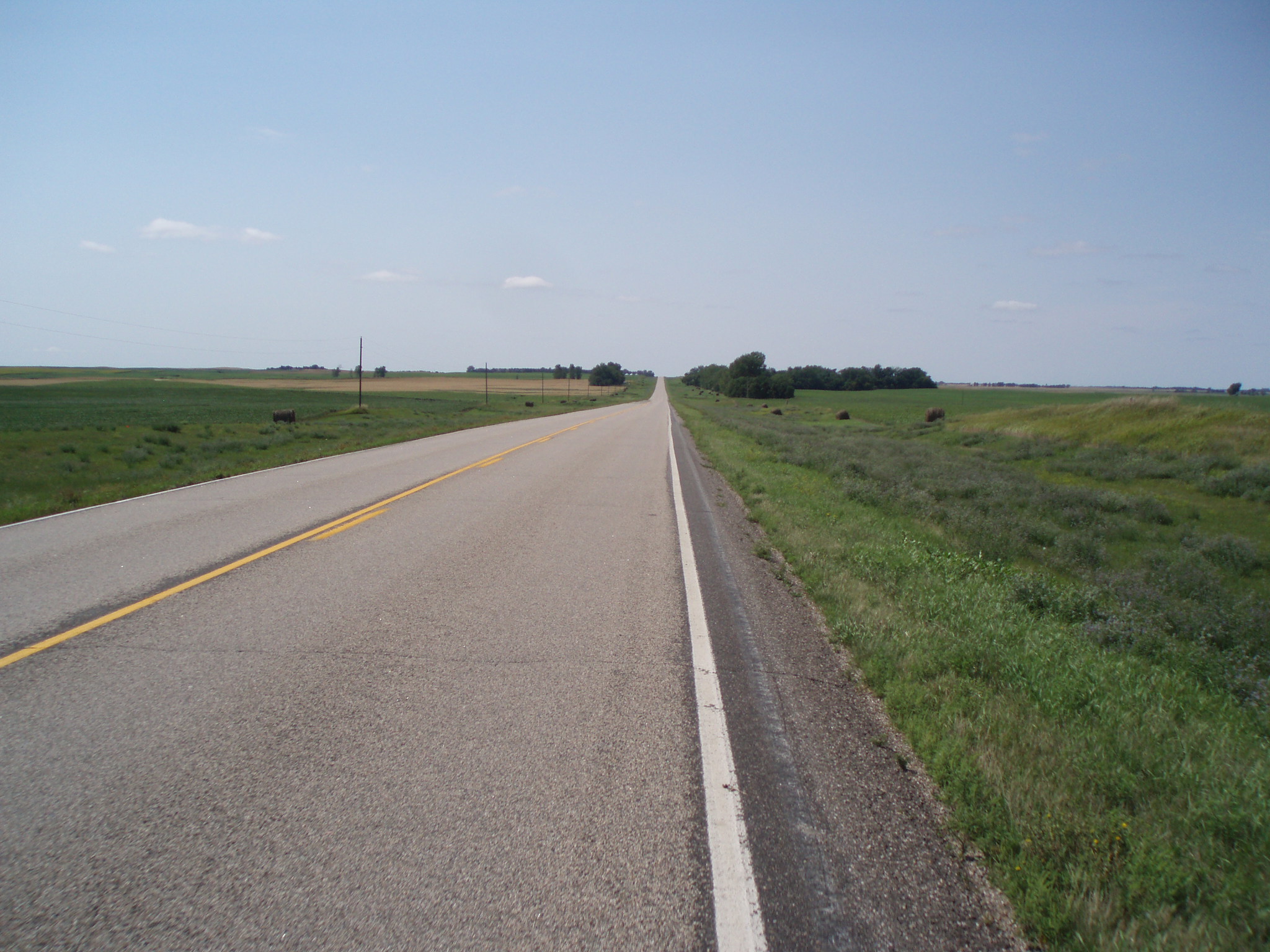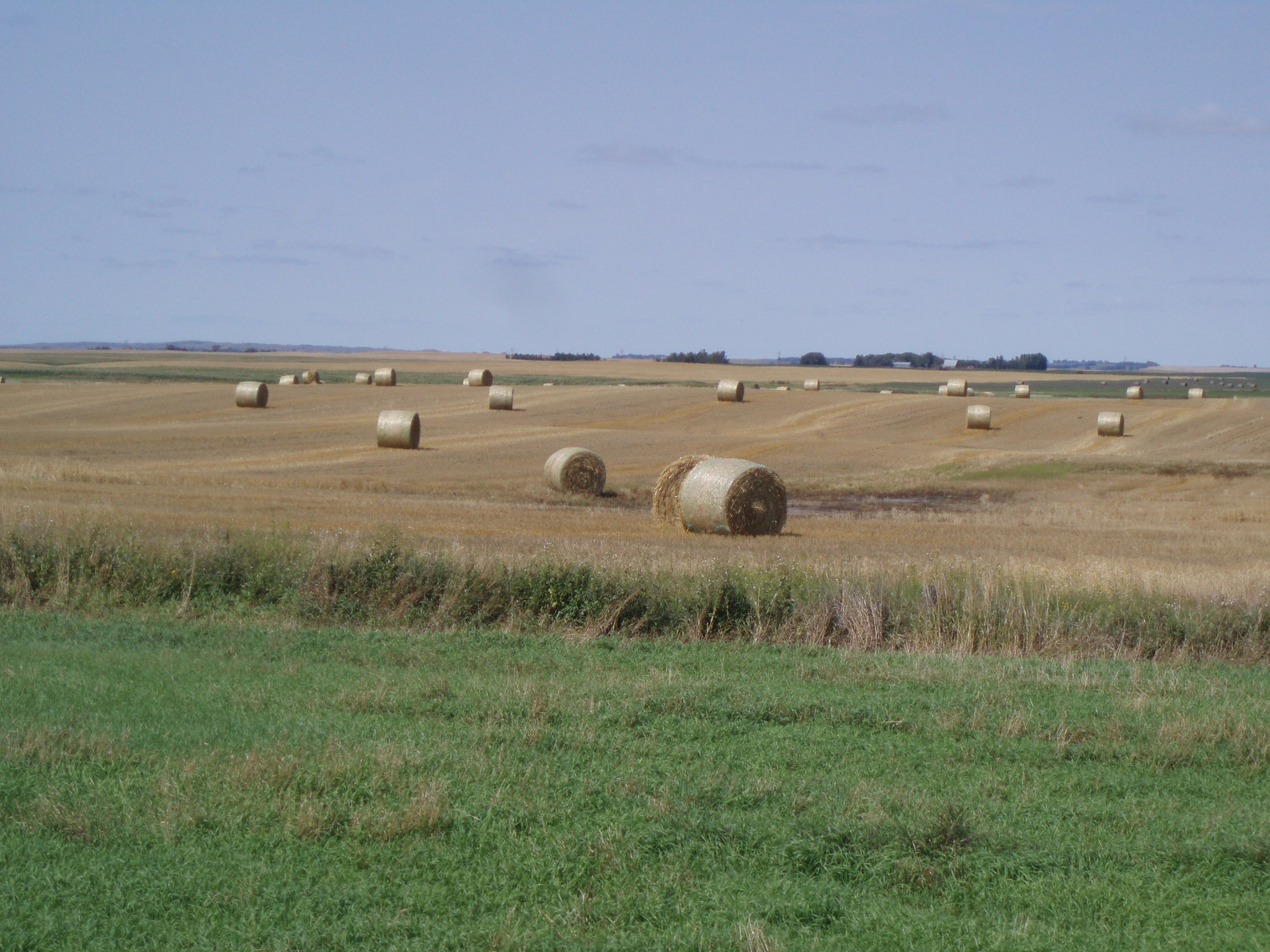 Around 1pm the sun came out and it became a beautiful day. Around 2 we stopped in a little town called Minnewauken and took a lunch break. It was Sunday so everything was closed except the grocery. I called Michelle and told her we already rode 65 miles and only had 60 more to go and I think we're going to make it to Rugby. She said she wants to meet us on the road and ride into town with us. Our connection was bad, but I think she understood what I was trying to tell her.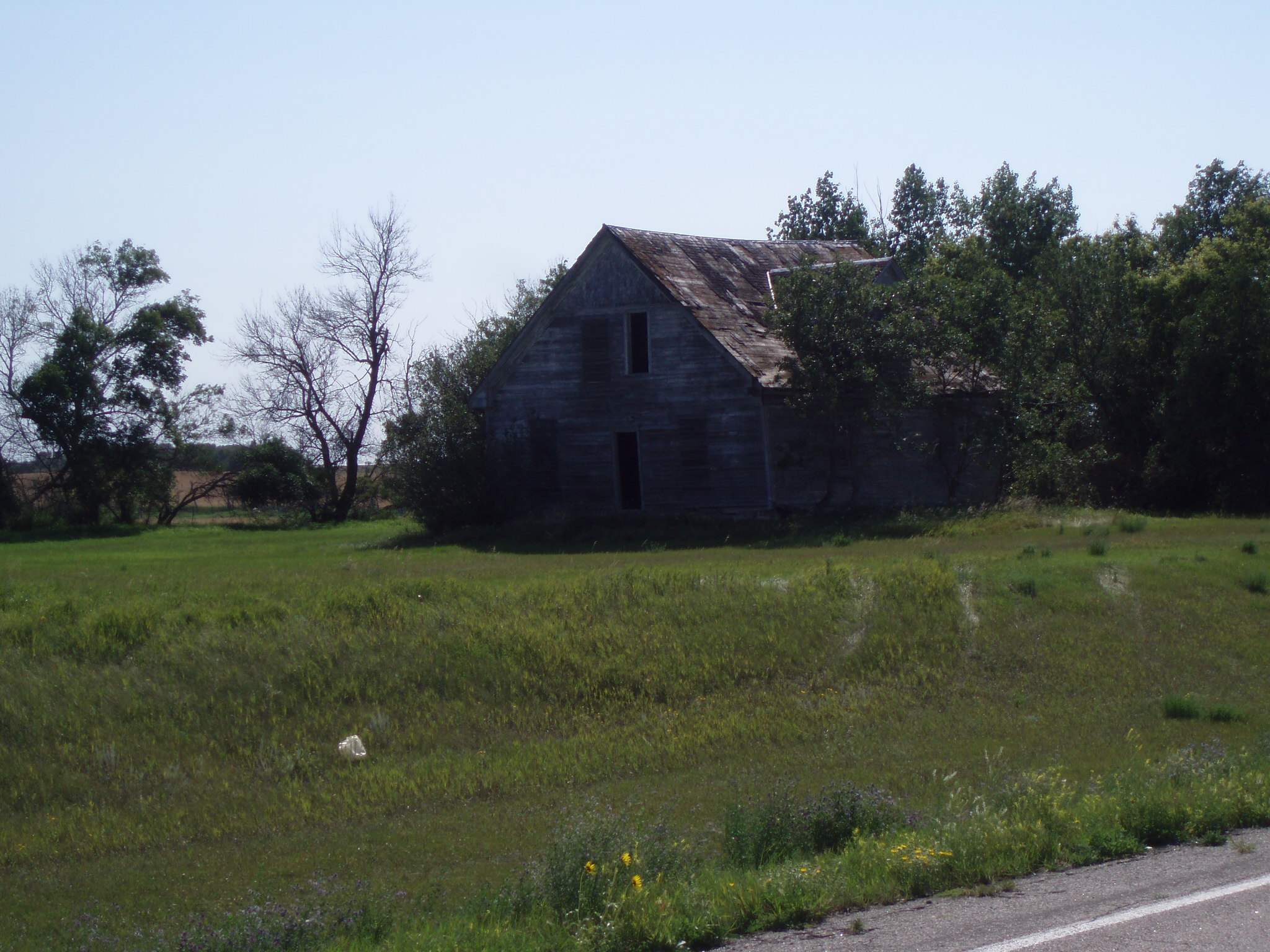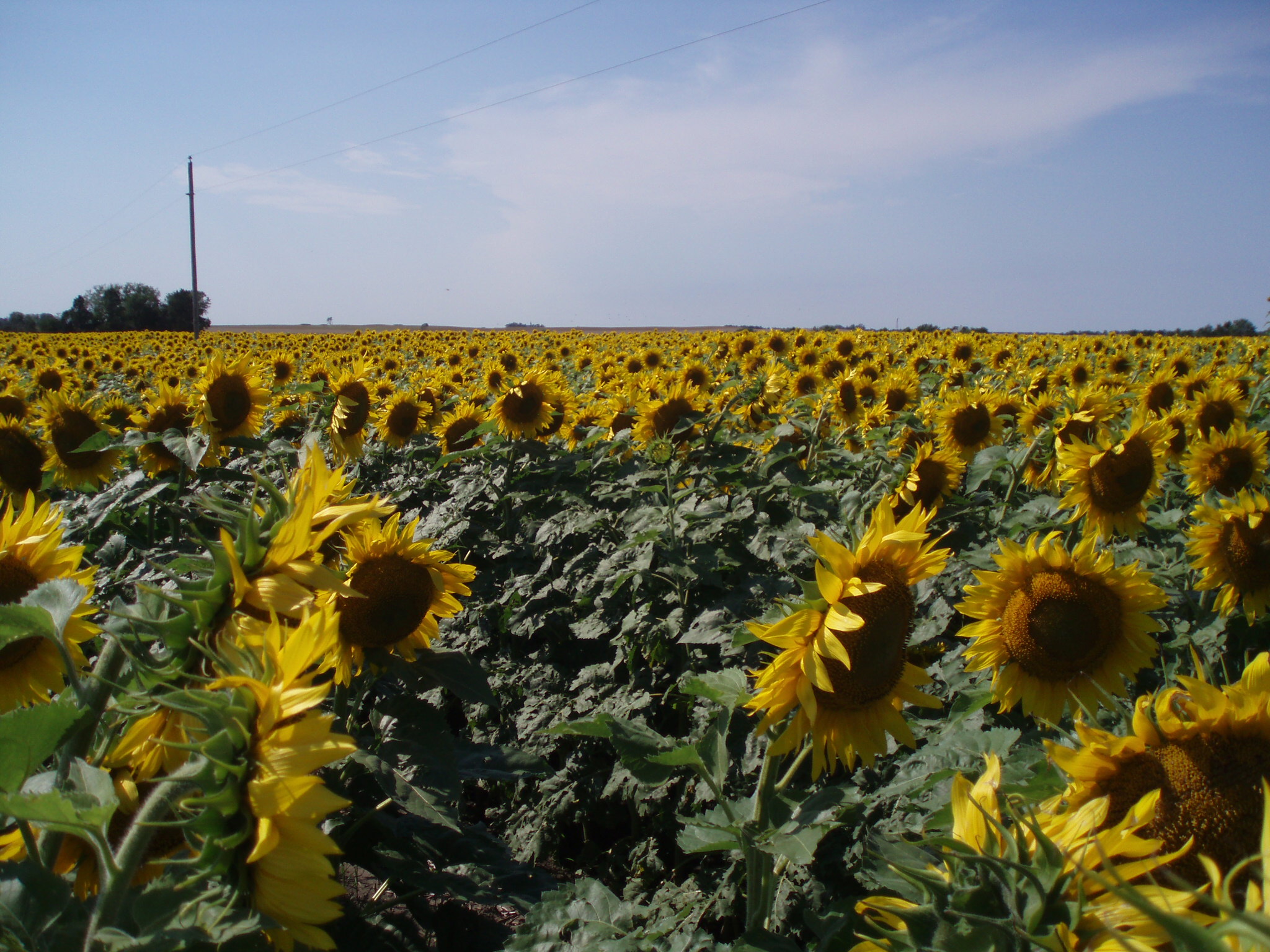 After hanging out for an hour eating lunch and drinking 50 cent cokes. We got back on the road, our tailwind was coming from the South/Southeast and we had to ride west for another 25 more miles. Around mile 80, Chuck started to not feel well. His stomach was bothering him. I called Michelle a few more times to make sure she knew which way we were coming into town.
We soon turned north and flew up to road. Michelle and her Husband Rob met up with us on the road, around mile 100. We were all really happy to see each other. Chuck decided to go back to the house with rob because he just felt like crap and Michelle rode with Jamie and I the last 25 miles into Rugby.
Michelle and I had a great talk while we were riding. She told me all about her 5 kids, living in North Dakota, all the other Crazyguy cyclists she met, and how she and her husband became inspired to start cycling by seeing the cross country riders come through town. They hope to someday take a cross country ride. But in the meantime they're having a lot of fun reading all the journals.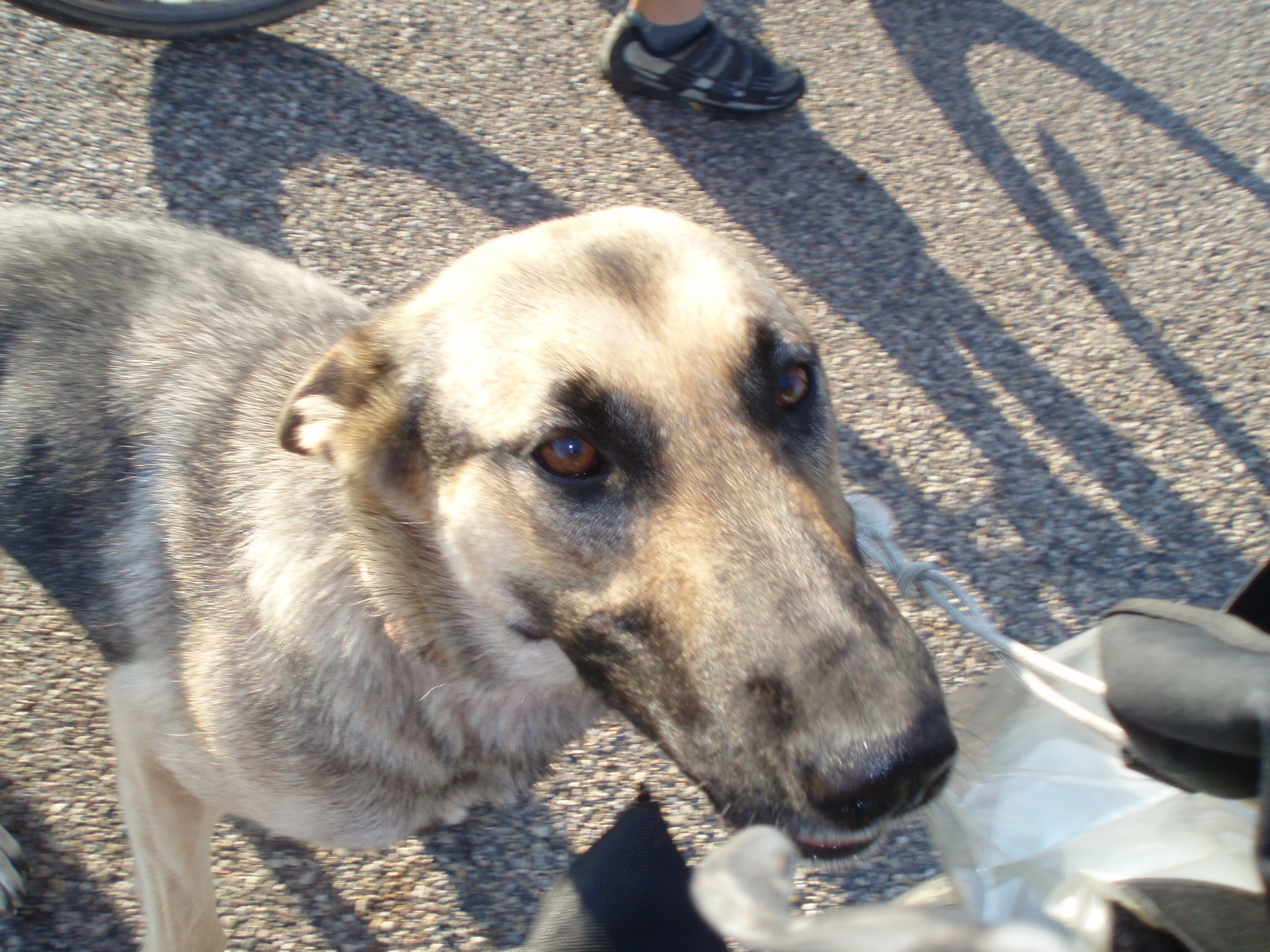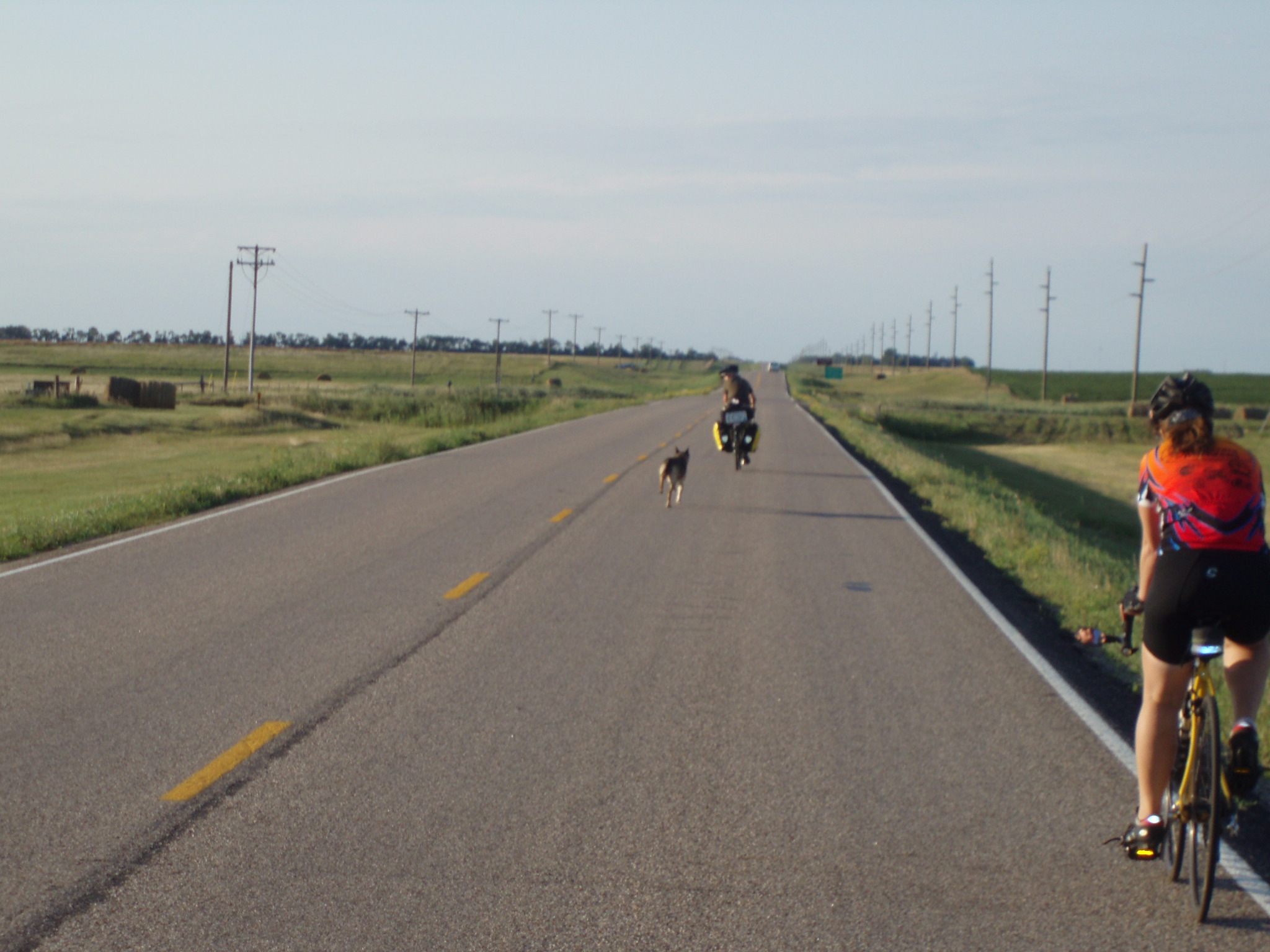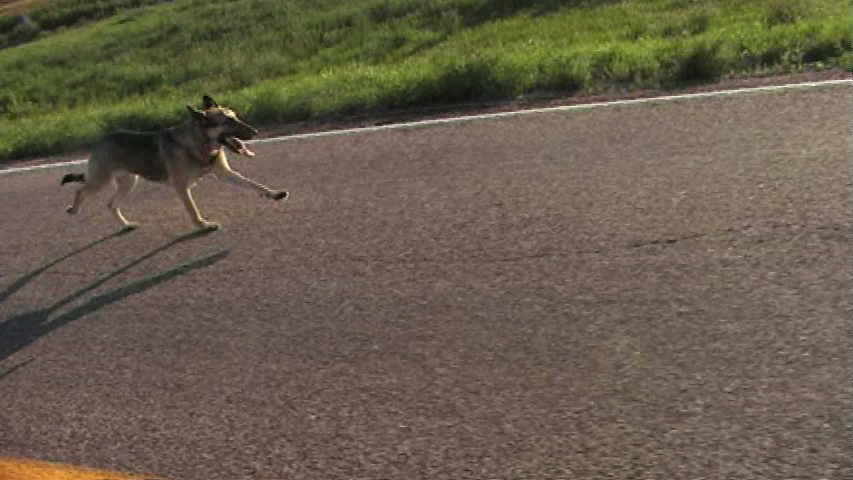 While we were riding through the farmland this dog ran up to us outta nowhere and wanted to play. He was real friendly. We tried to ditch him but he ran alongside of us for a good couple of miles. We thought he was going to follow us all the way back to Rugby but we rode past a house with kids and the dog ran to kids. But then ANOTHER dog came running outta that house and chased us for a few minutes. The second dog was a lot smaller and couldn't keep up with us so we lost him.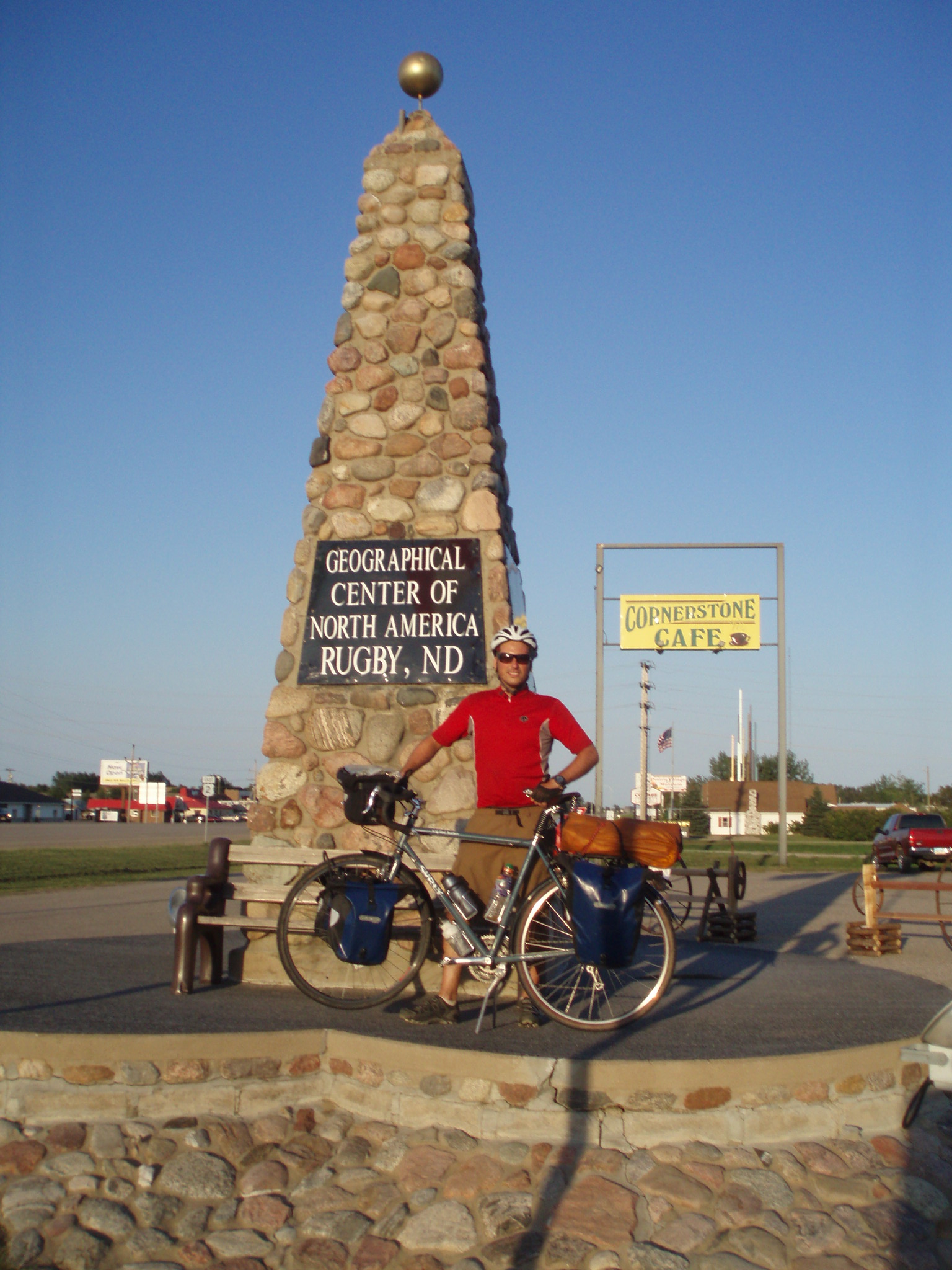 Riding into Rugby we stopped at the Obelisk that marks the Geographic center of North America. I like to think of it as being the 'Center of the Universe' it's a lot more exciting if you think of it that way. Jamie was cranky and didn't wanna get his picture taken with me.

Back at Michelle's it took us awhile to decompress with getting off the road. Today was our longest day since our 103 mile day into Chicago. I think I was more shot at the end of the Chicago day, rather than today. Jamie always has a hard time passing thresholds and today was a really big one for him.
After hanging out and calming down for a little while we finally had some of that delicious roast beef that we rode 125 miles for. Michelle has been cooking it all day and her husband rob kept telling us how special of an occasion it was because she doesn't cook these meals very often. All the food was unbelievable. It felt so great to eat real food. The past couple of days in North Dakota we have been forced into having very little options as far as food goes.
The rest of the night we sat around talking with Michelle and Rob we talked about bikes, farming, education, and kids. They are really nice people and Rob is real funny and had us laughing all night long.
It got late eventually we all went to crash in the basement. They told us there is beer and ice cream in the fridge downstairs. Before we went to sleep chuck and I scoped out the ice cream and it looked like some cheap ice cream. We both decided what the hell and it turned out to be the some of the most delicious ice cream we had ever had.
     Click Here to Visit The Table of Contents
     Click Here to Visit Previous Page: Day 56: Binford, ND to Tolna, ND
     Click Here to Visit The Next Page: Day 58: Rugby, ND to Surrey, ND