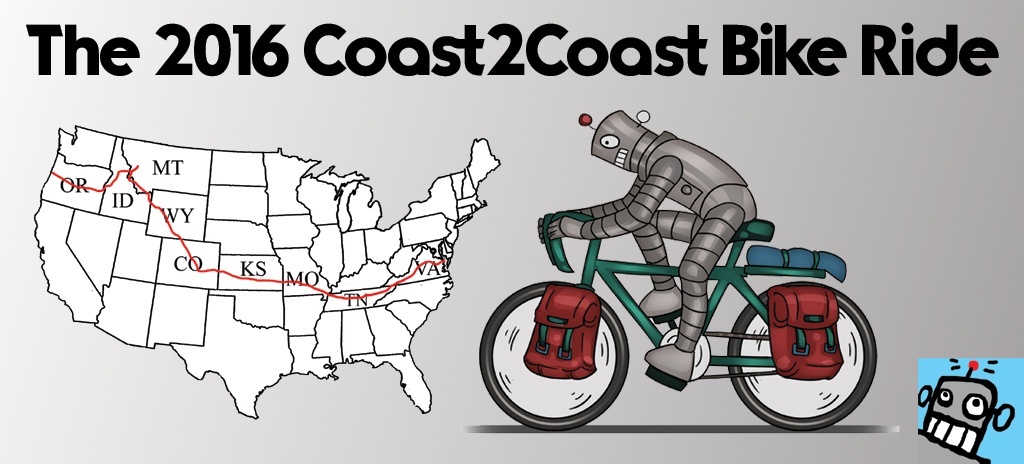 Click Here to Visit The Table of Contents
Click Here to Visit Previous Page:  The Grand Teton BBQ – Day 56 
Click Here to Visit The Next Page: Old Faithful and Day Off in West Yellowstone – Day 58 & 59
Day 57
Grand Teton NP, Colter Bay, WY To Yellowstone NP, Grant Village, WY
July 19, 2016
42 Miles for the day
3,000.0 Total miles for trip
3:38 Ride Time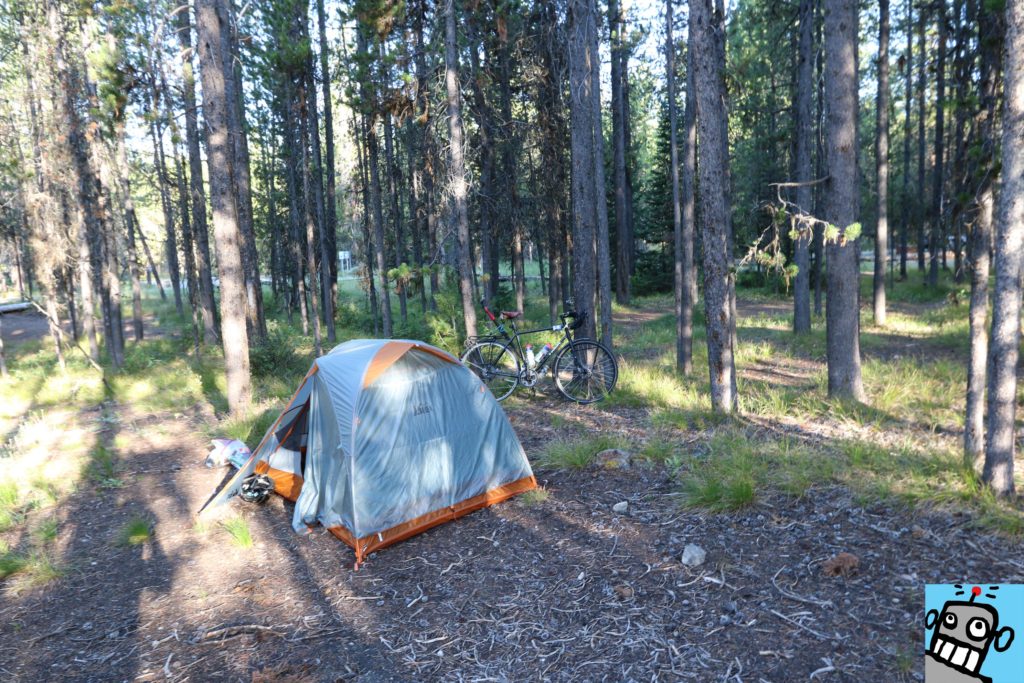 Last night I slept spectacular! I think It was all the good food and hanging out with great people. It was a little bit cold when I woke up. I had on all my clothes. Getting ready in the morning seems to go a lot slower, the colder it is.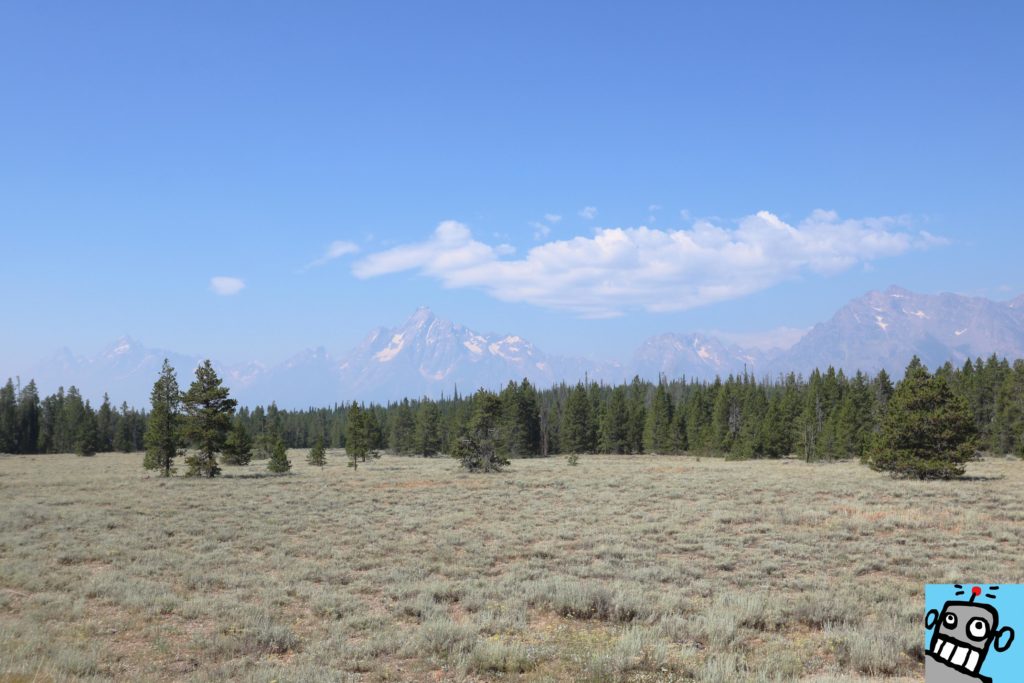 I grabbed a Breakfast burrito at the restaurant and Austin showed up and joined me. While we were sitting there I said to him. "How would you feel about sitting here for a few hours and getting caught up on journal stuff" and he just laughed at me.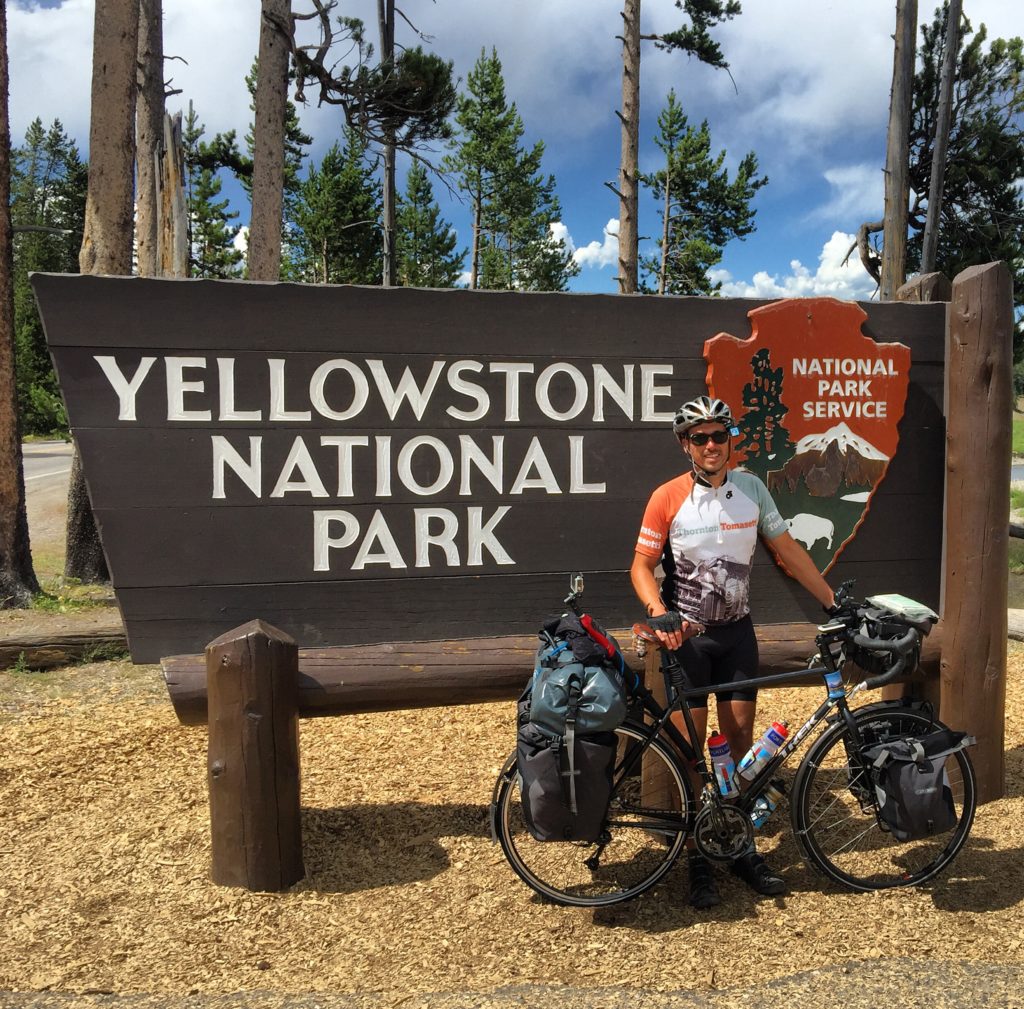 We rode out of Colter Bay together, but he got ahead of me very quickly. My plan was to ride to Grant Village, which was only about 40 miles. I think Austin was going to ride to Madison which was about 30 miles farther. I was in no rush to get there today.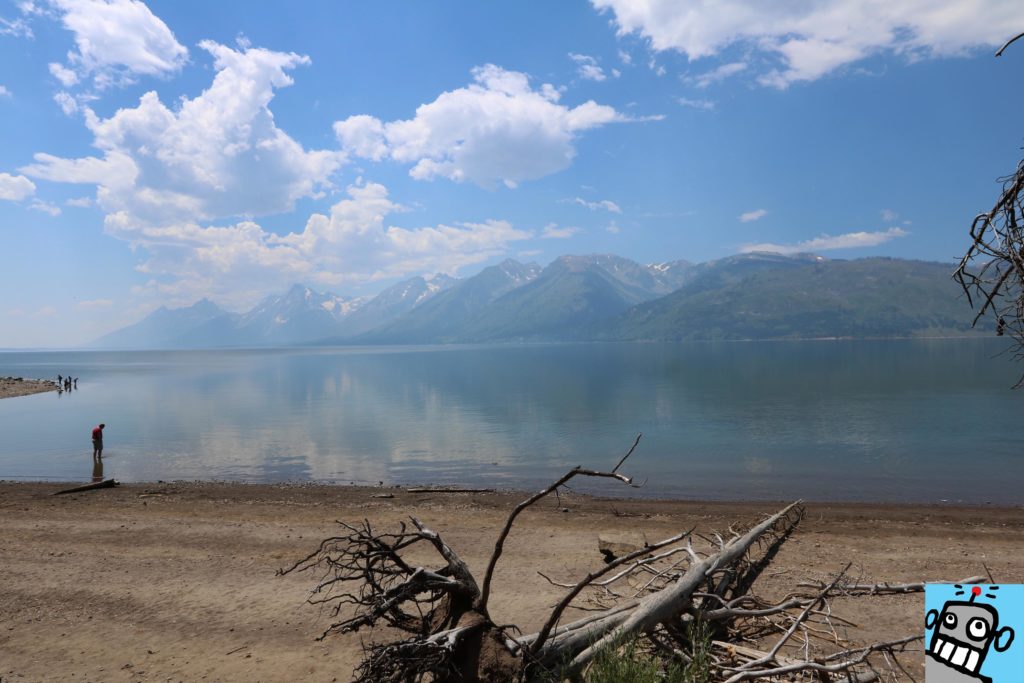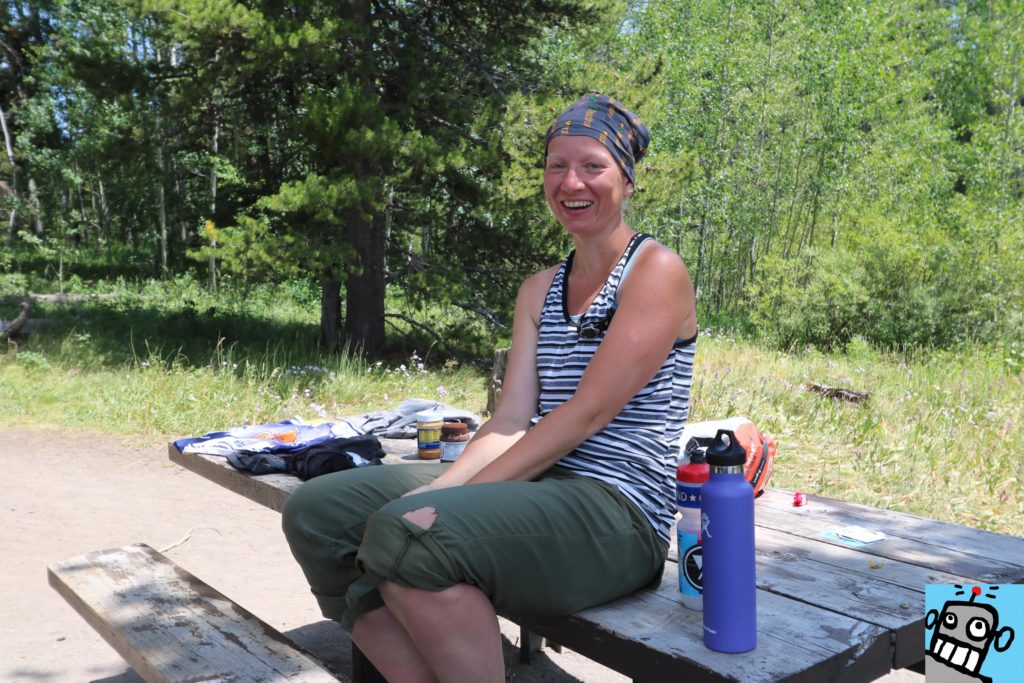 I decided to stop at one of the picnic areas in Yellowstone and I ended up hanging out chatting with a nice girl I met from Holland. She's in grad school in Boulder and needed a break, so she drove up to Yellowstone and the Tetons. We chatted for about an hour and eventually I got my act together and started riding towards grant village.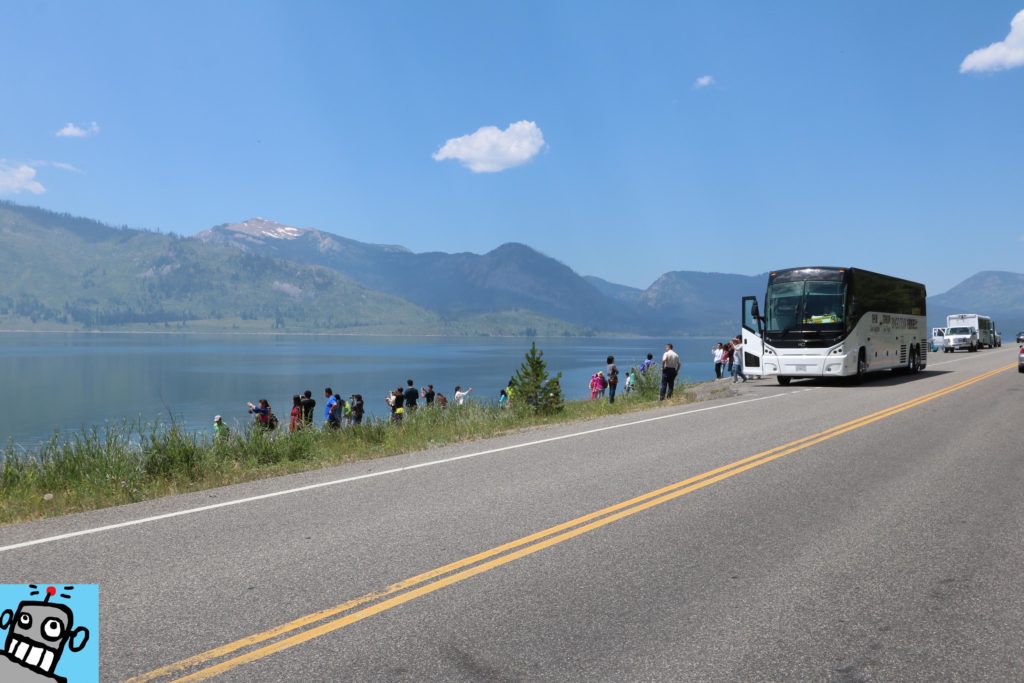 The cycling was pretty stressful today. The road was really tight and all the vehicles were really huge. I met an easy bounder and he told me he was pushed off the road. There also really wasn't a whole lot to see between Colter Bay and Grant Village.
It kinda annoys me off that these motor homes that are the size of a greyhound bus pay the same $50 to get into the parks a single car. I was honked and yelled at by at least 3 different times to get off the road.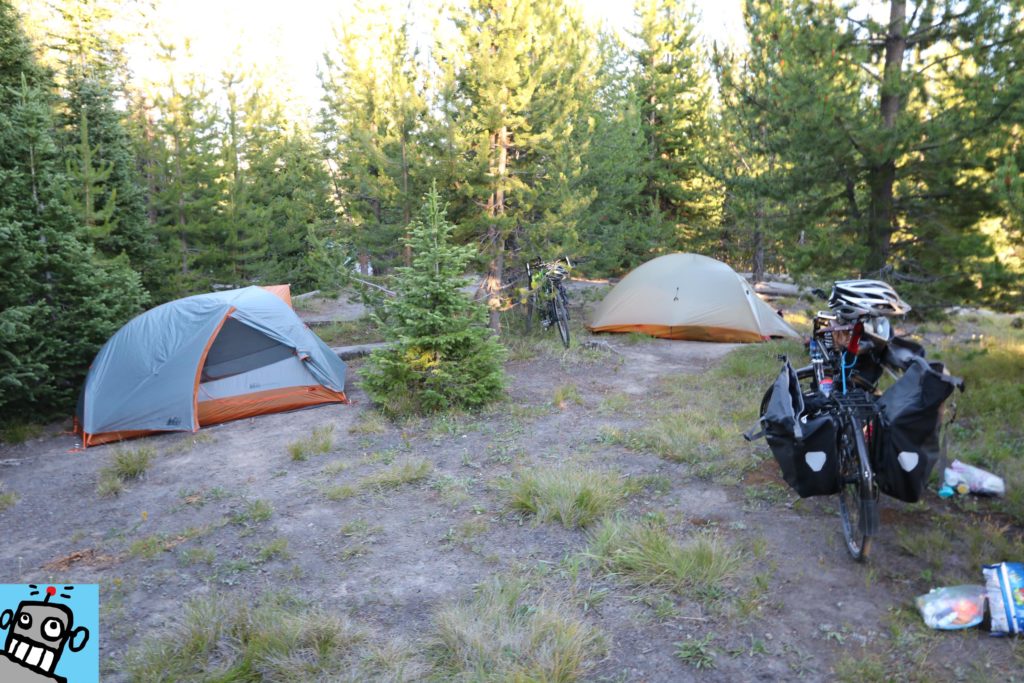 When I got to grant village I saw Mike and Vin and just hung out with them for the rest of the night. They were camping with a bunch of other cyclists.
I'm not feeling Yellowstone this year. It's a freaking madhouse. Too many annoying kids and families. The motor homes are too big and no one is paying attention. I'm looking forward to getting out of this park and getting into some gorgeous Montana cycling!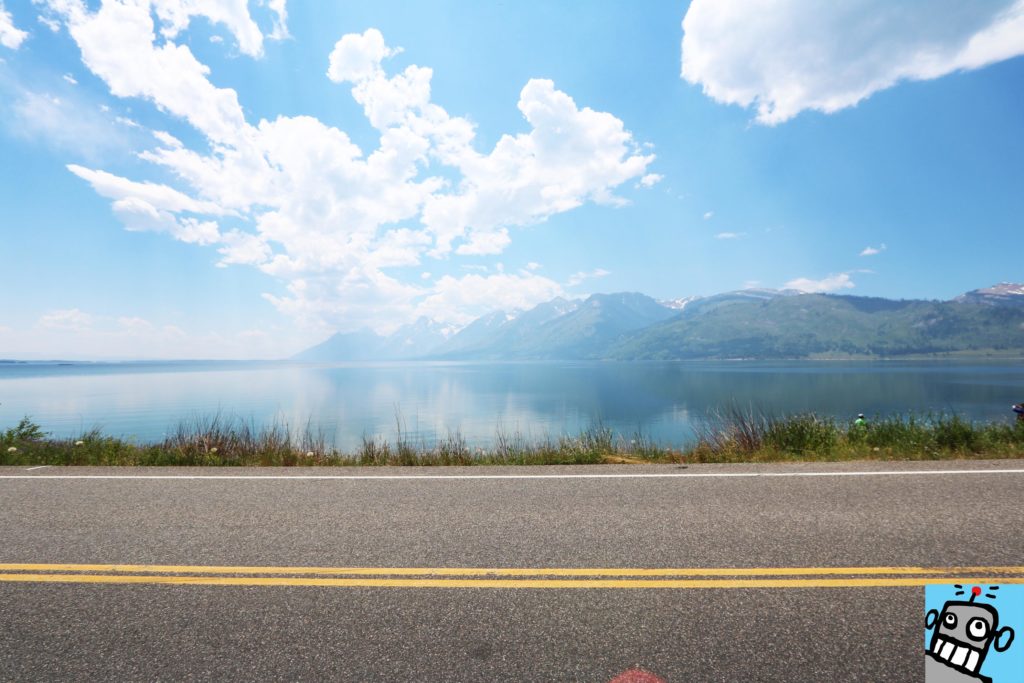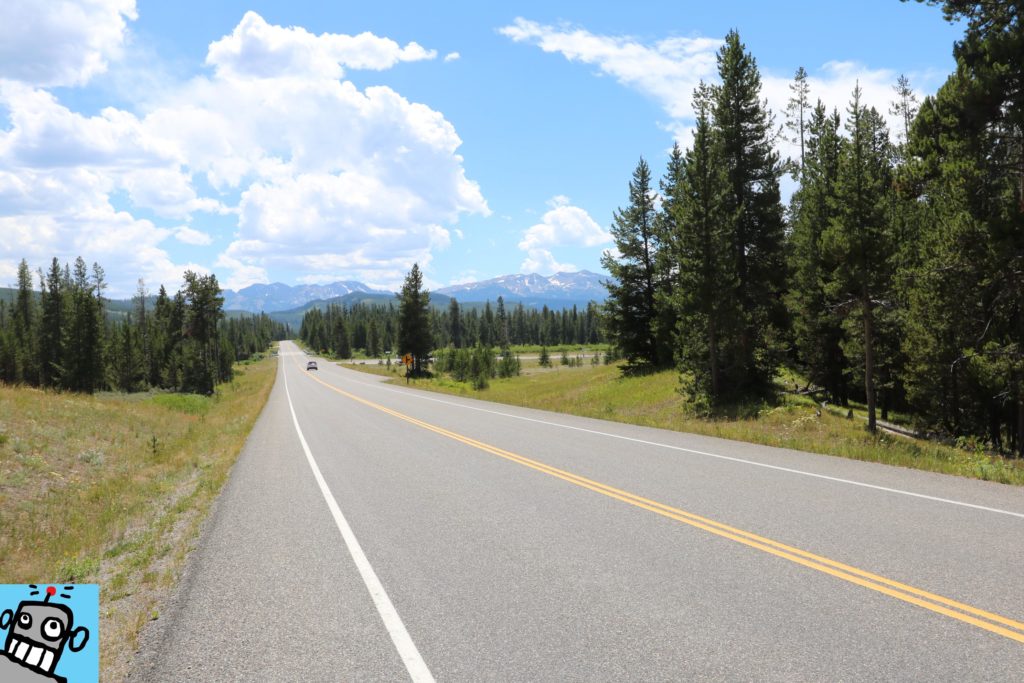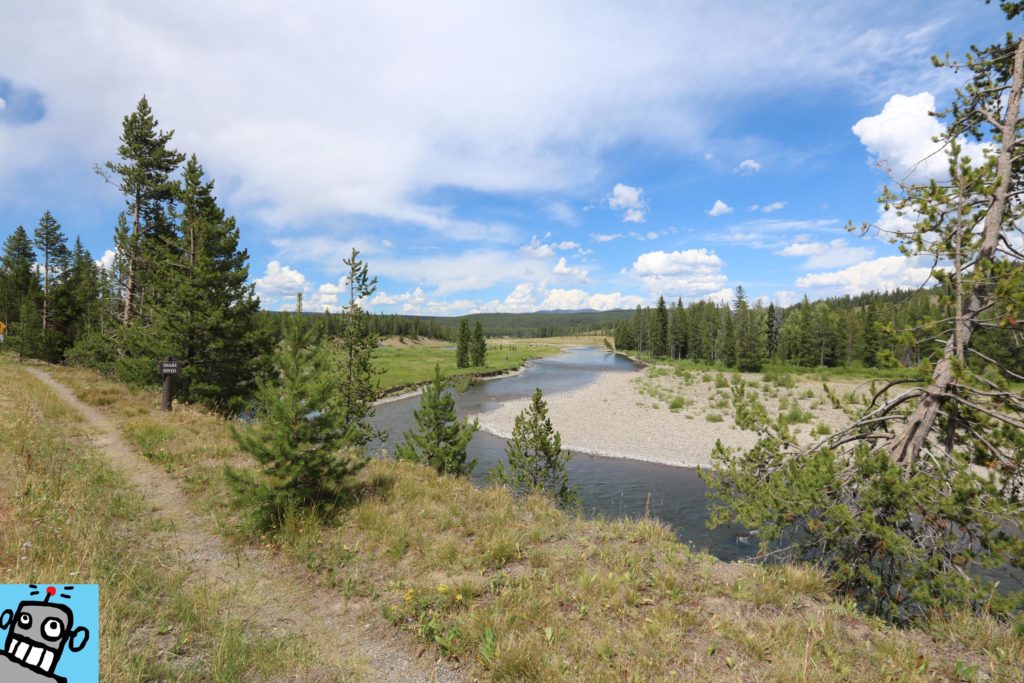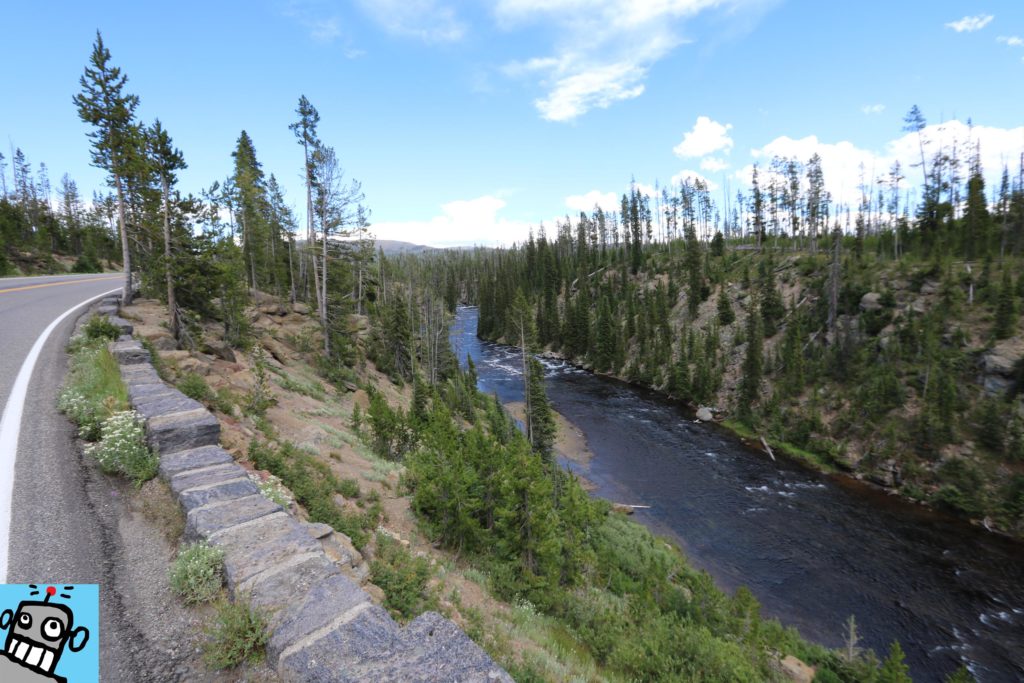 Click Here to Visit The Table of Contents
Click Here to Visit Previous Page:  The Grand Teton BBQ – Day 56 
Click Here to Visit The Next Page: Old Faithful and Day Off in West Yellowstone – Day 58 & 59