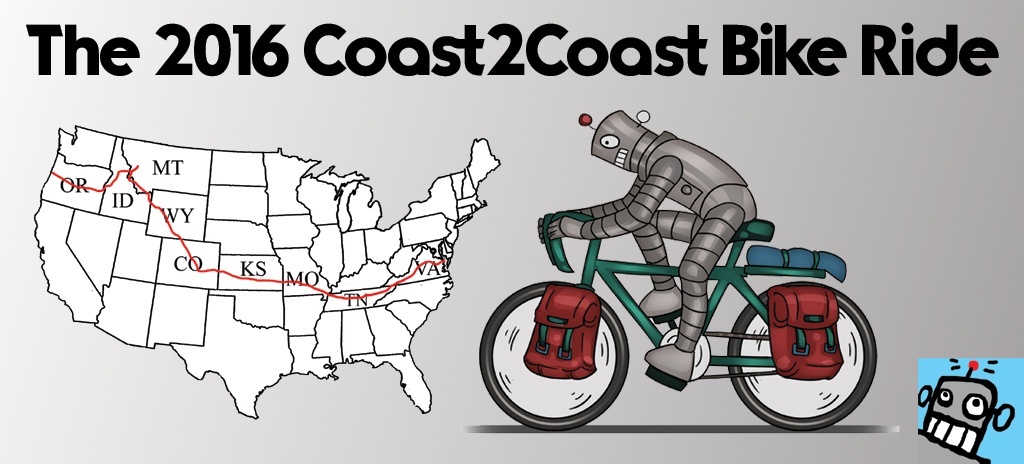 Click Here to Visit The Table of Contents
Click Here to Visit Previous Page:  Riding Into Yellowstone – Day 57 
Click Here to Visit The Next Page: Wicked Tailwinds Through Earthquake Lake – Day 60
Day 58  and 59 Yellowstone NP, Grant Village, WY To West Yellowstone, MT
July 20, 2016
54.7 Miles for the day
3,054.7 Total miles for trip
4:11 Ride Time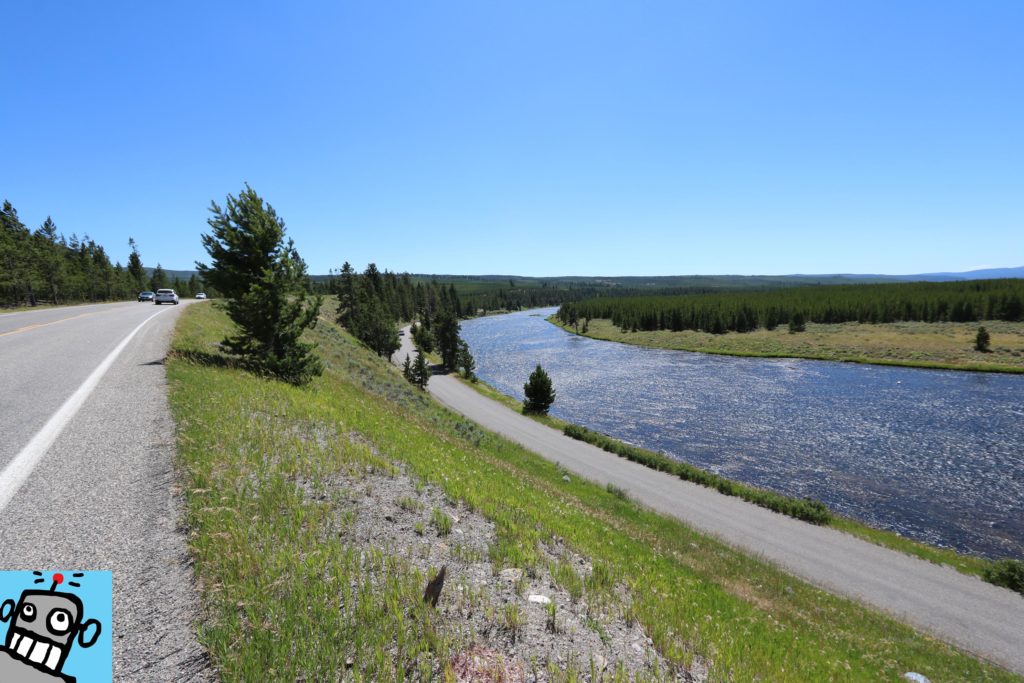 The plan was to be up at 5:30 and on the bike by 6 so I can ride out of Yellowstone ASAP. But it started raining at 5:30am, so I went back to sleep until about 7am.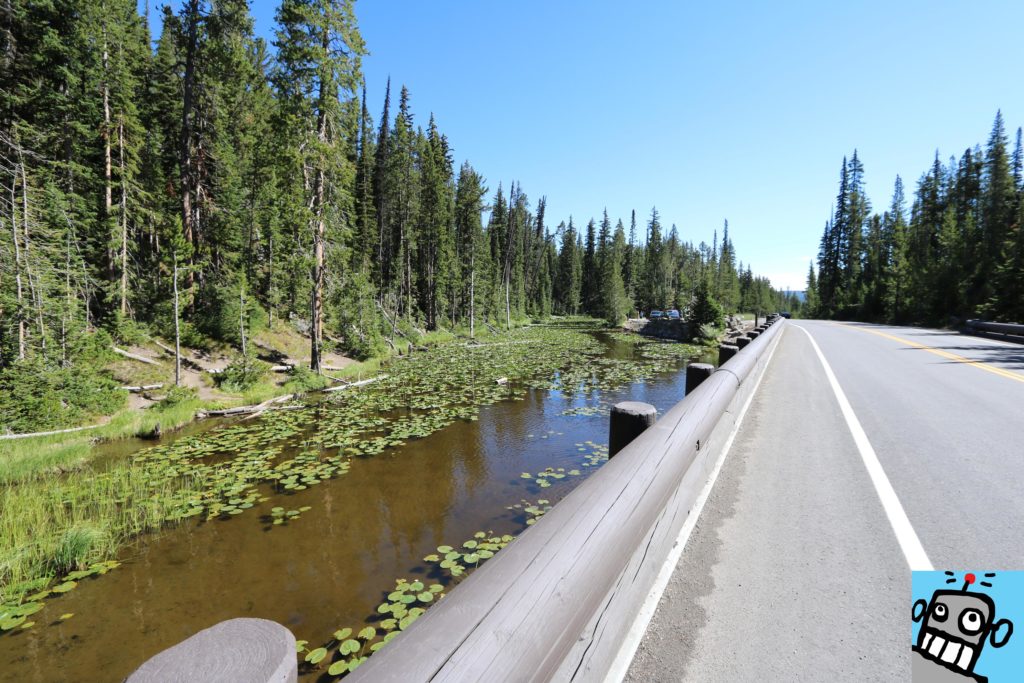 I grabbed a snack at Grant Village because I wanted to have breakfast at the Old Faithful Inn. I also bought a can of beer so I had something to do while I waited around for Old Faithful to erupt.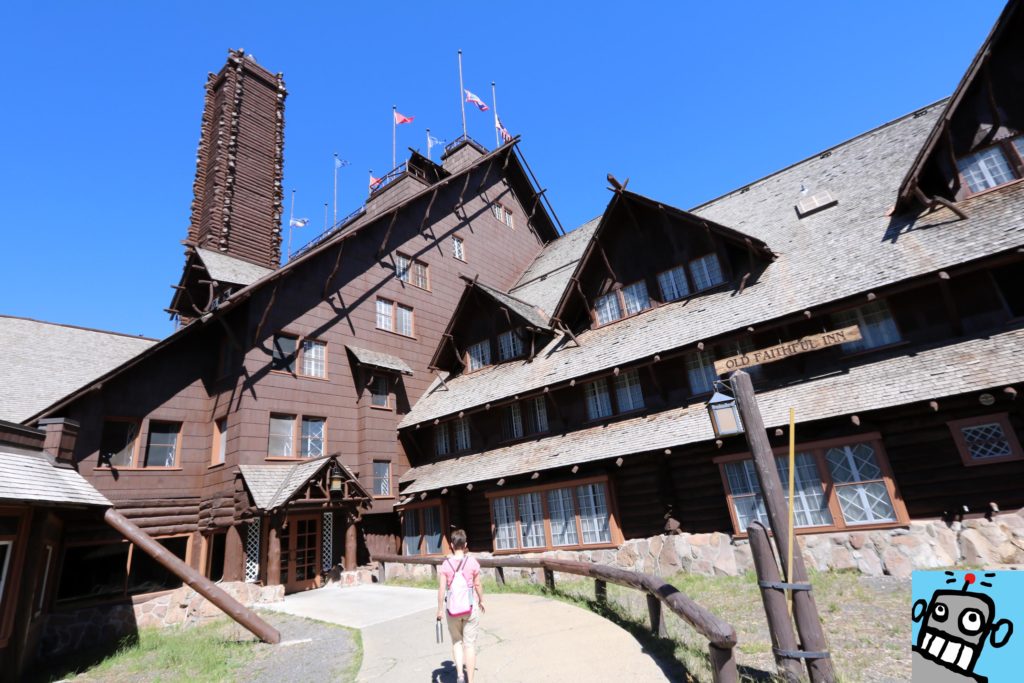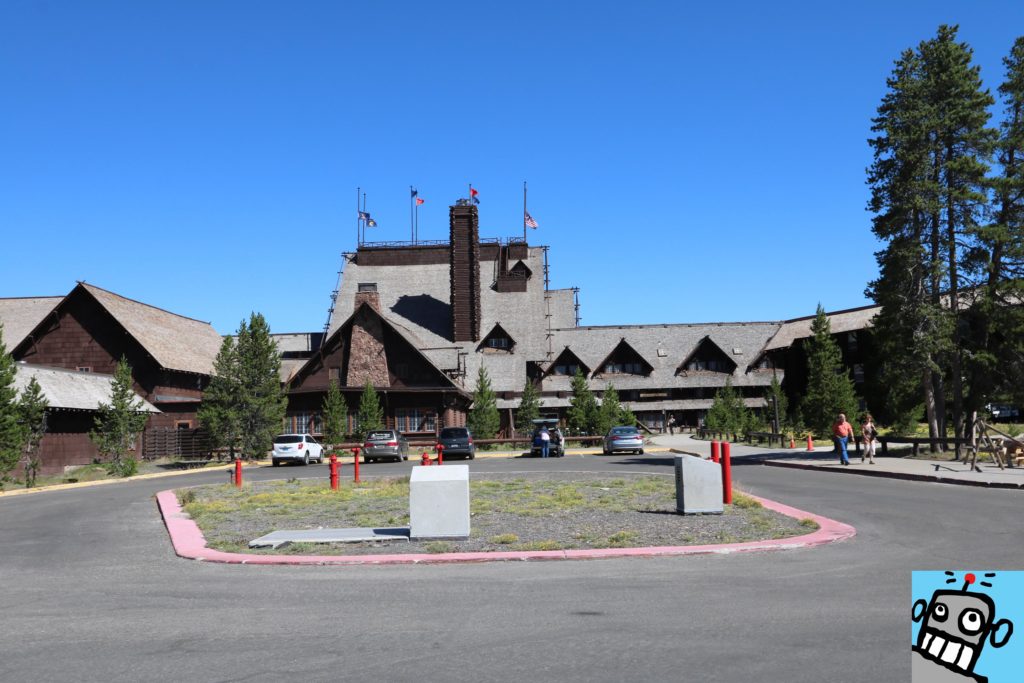 Riding out I got confused with all my maps and thought I was a lot farther then I really was. So by the time I arrived at the Old Faithful Inn, they were closed for breakfast and getting ready to serve lunch. I didn't want to wait around. So I went to the fast food place and got some awful fish sandwich.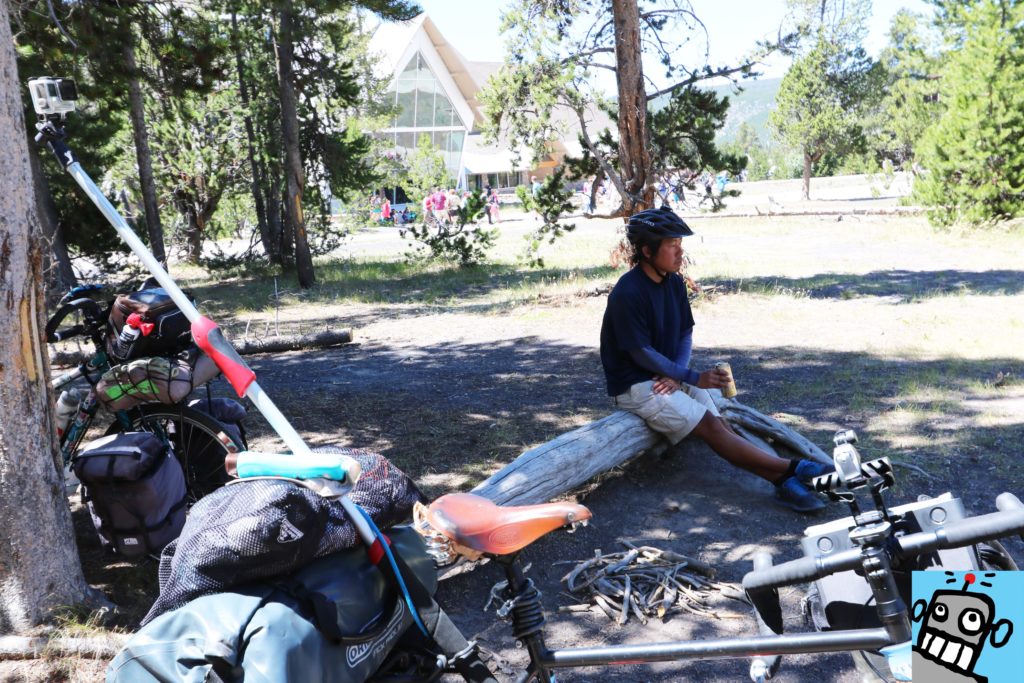 I saw Vin at Old Faithful. We drank beers while waiting for it to erupt. We must have waited 45 minutes. I started to get really bored and worked on catching Pokemon while waiting for Old Faithful.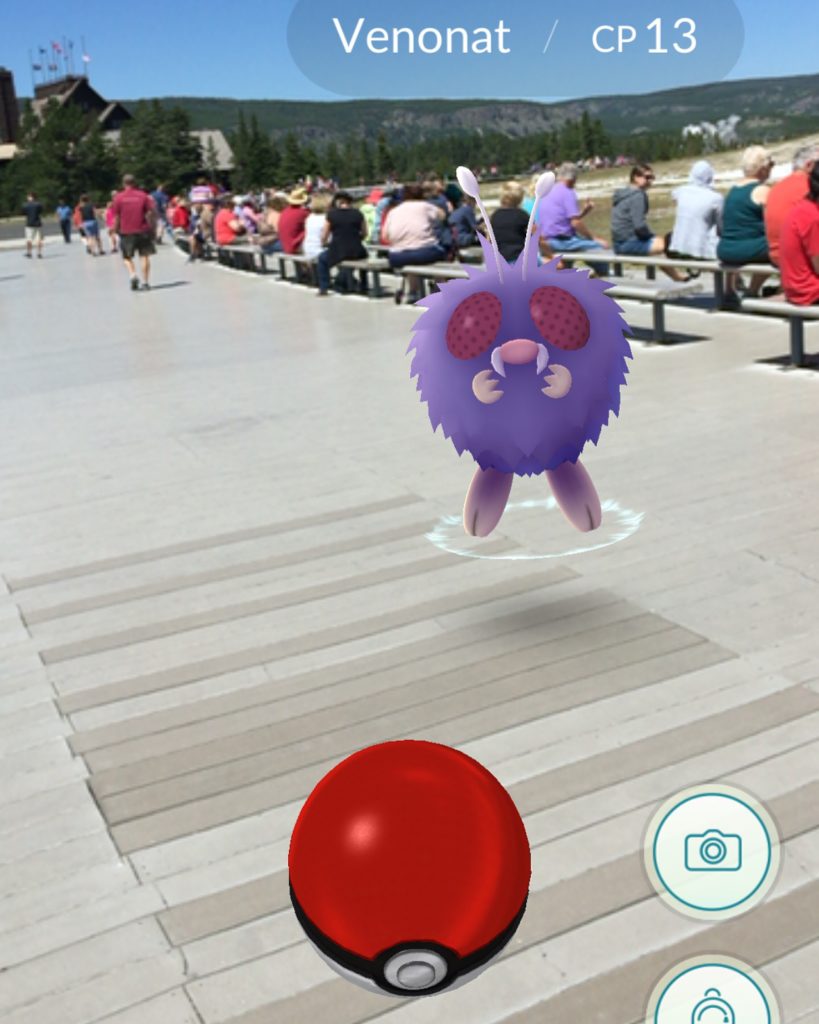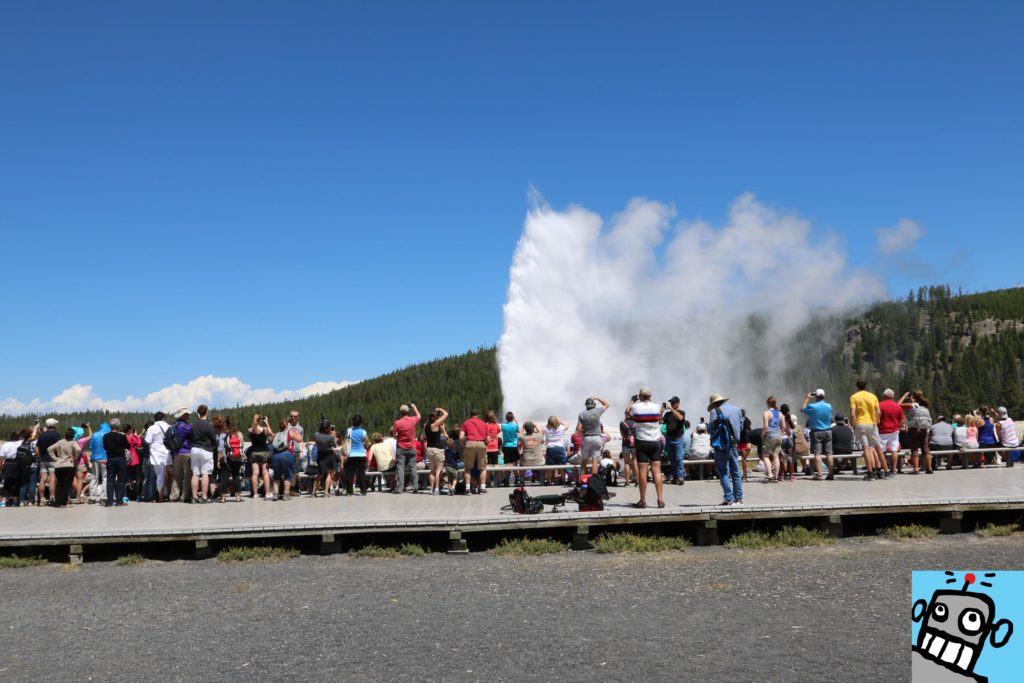 The road between Old Faithful and West Yellowstone they were laying new chip seal. They basically put down a thick layer of tar on the road and then dump gravel on top of it. They let the traffic push the gravel into the tar and the they sweep up the excess.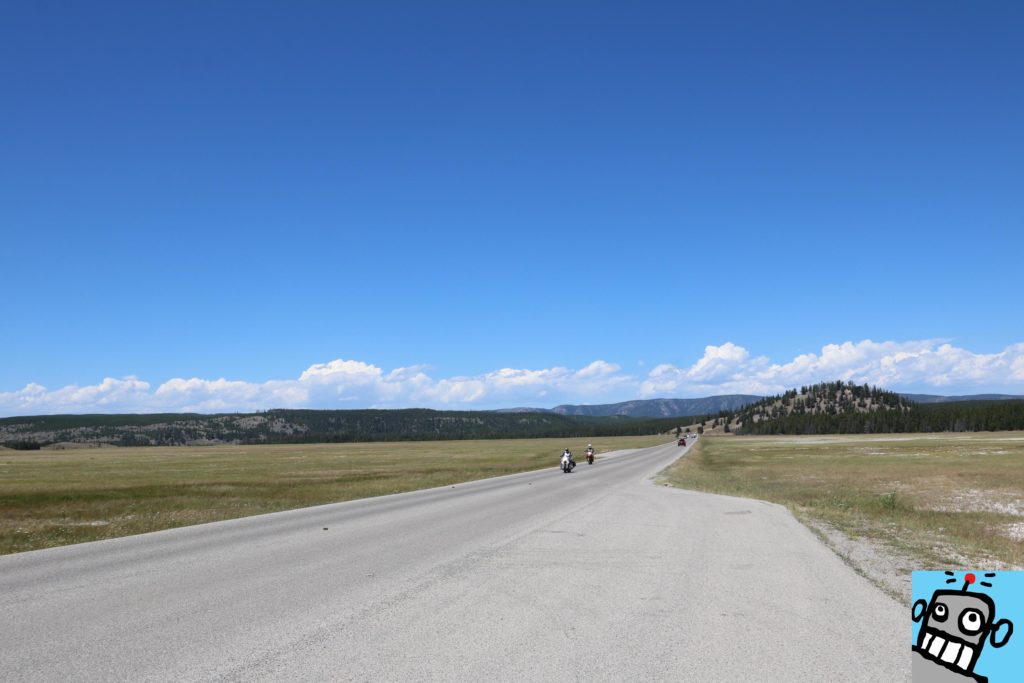 Riding through the chip seal wasn't great. But I got through it. I took the whole lane for most of it.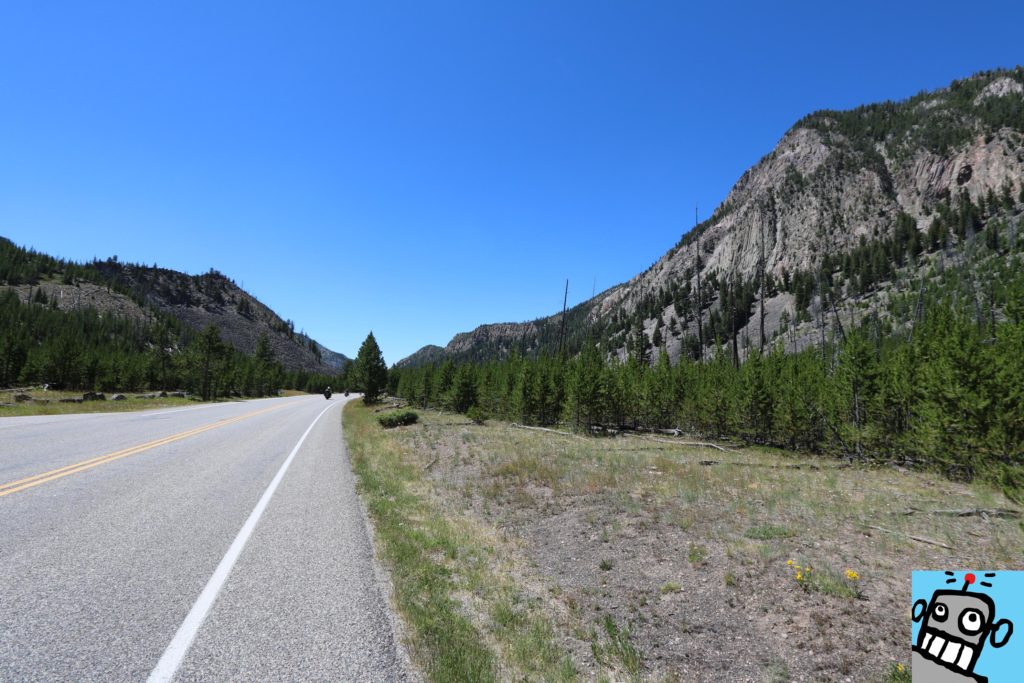 When I got to West Yellowstone, I stopped at the bike shop and made an appointment to have my wheels tuned up first thing tomorrow morning.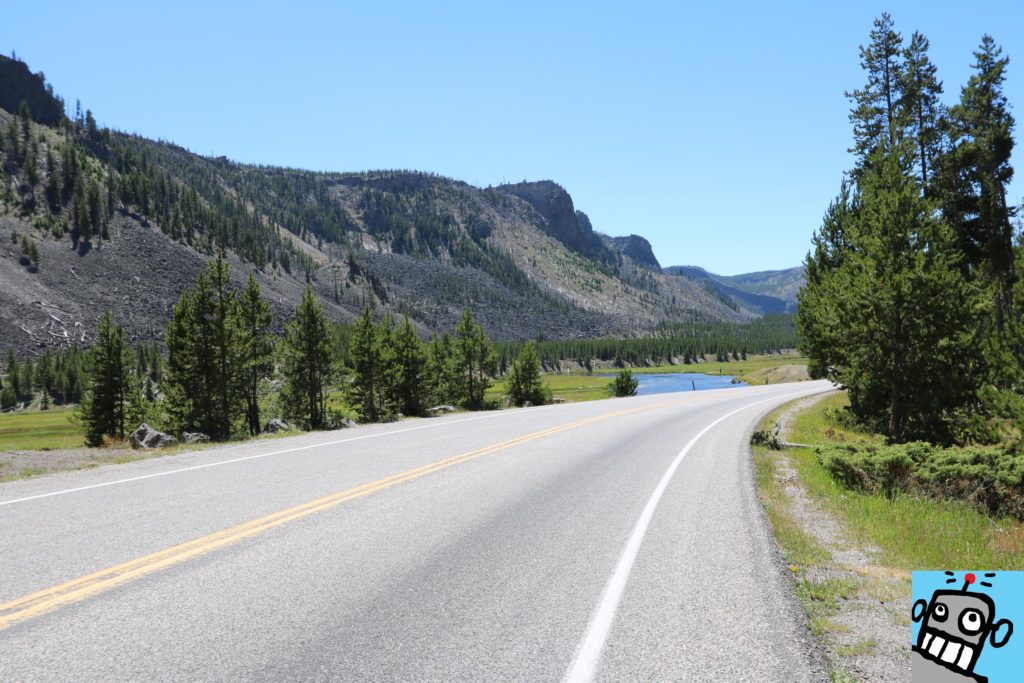 Both of my wheels are starting to get bad and on smooth road I can really feel the wobbles. If I don't deal with it now it will just get worse and break more spokes.
I stopped at McDonald's and tried to upload some blogposts but it was packed and the wifi was slow.  Vin showed up all pissed off and upset. He fell off his bike in the chip seal and scraped up his arms and legs. Poor guy.
Mike found the hostel and its $45 a night and texted us to come join him there. Vin and I were hesitant at first but then we just said screw it. I haven't showered since Jeffrey City and Vin is a mess.
The hostel is nice. Mike Vin and I have our own room. I got a ton of blog work done and then joined mike and 2 other cyclists for drinks in town. We stayed out pretty late laughing and having a good time.
In the morning, before any of us got out of bed we all agreed the 3 of us needed a day off, all for our own reasons.
At breakfast I read the article about the cross country cyclist who was killed last week cycling in Idaho Falls. Then I read a few more articles about cross country cyclists getting killed bike touring. By the time breakfast was over, I thoroughly freaked myself out.
I got my wheels tuned up. Melissa the bike mechanic in West Yellowstone did a great job on them. She also fixed the clicking sound coming from Ranger Mike's bottom bracket.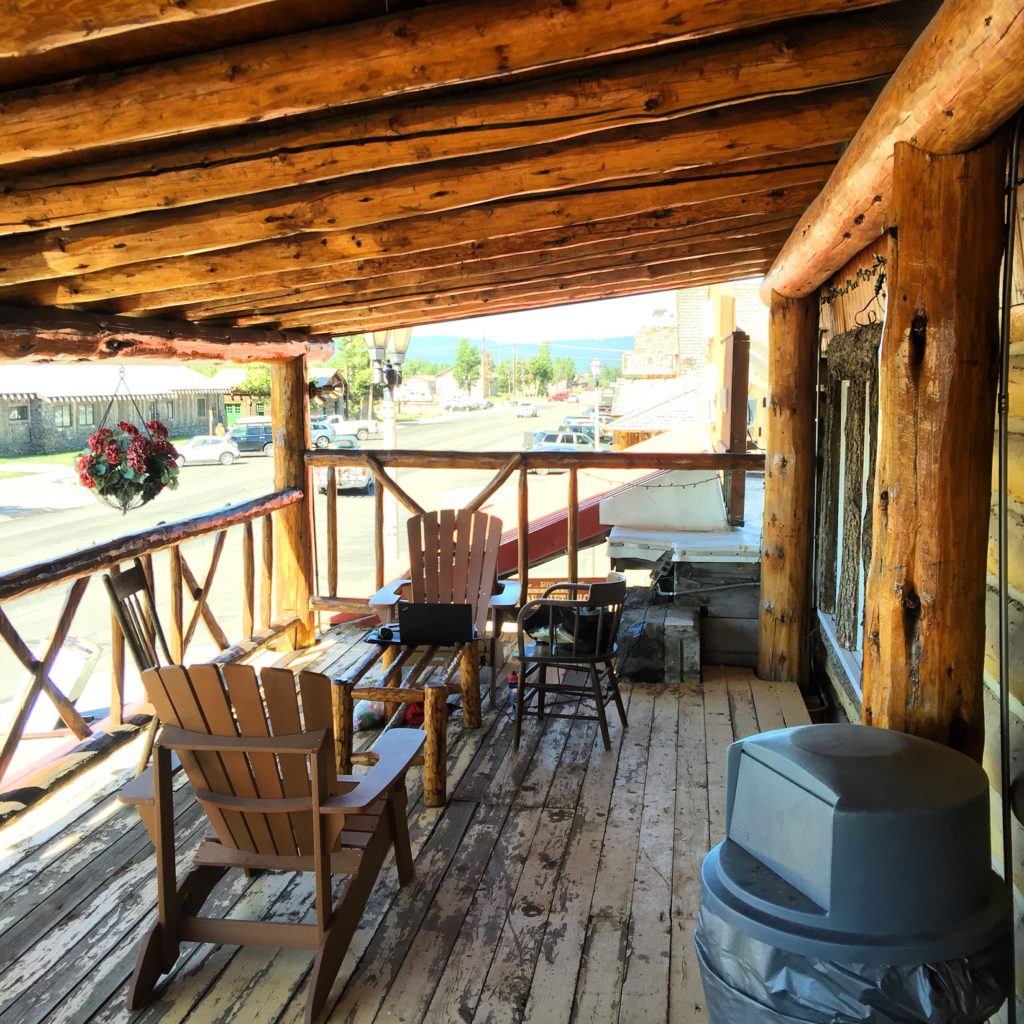 I sat on the porch for the entire day in the hostel working on my computer. Literally.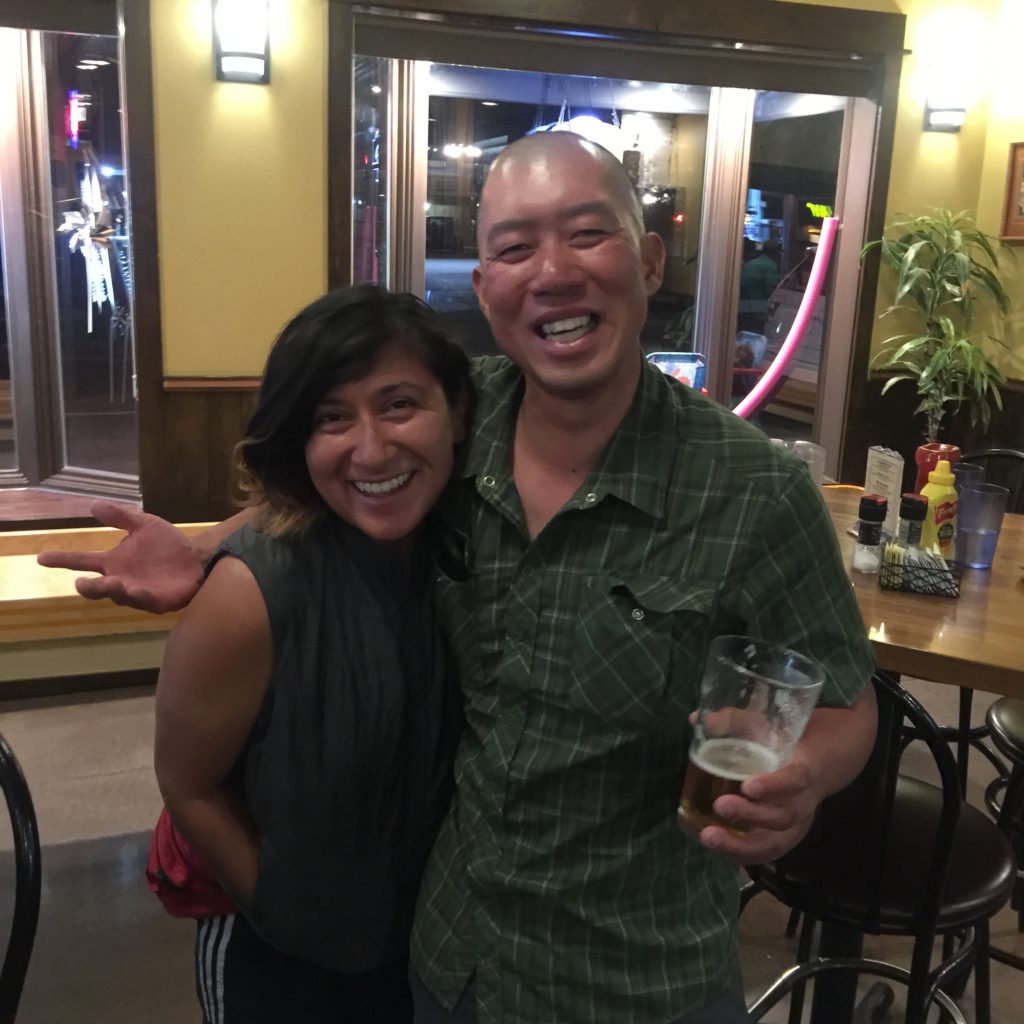 It was a perfect day to not ride any miles and just relax.  At the end of the day I was craving people so I went out for dinner with Mike and Vin. We ate pizza and beer. We saw Luz the ACA tour leader on the street and twisted her arm to come have another beer with us. Today was a perfect day off.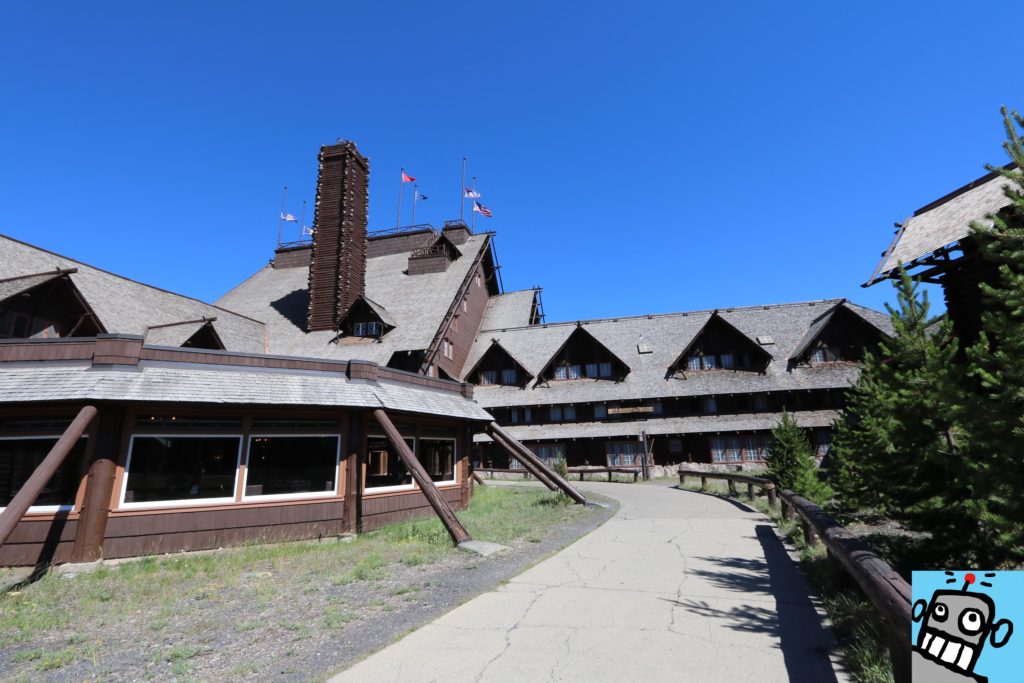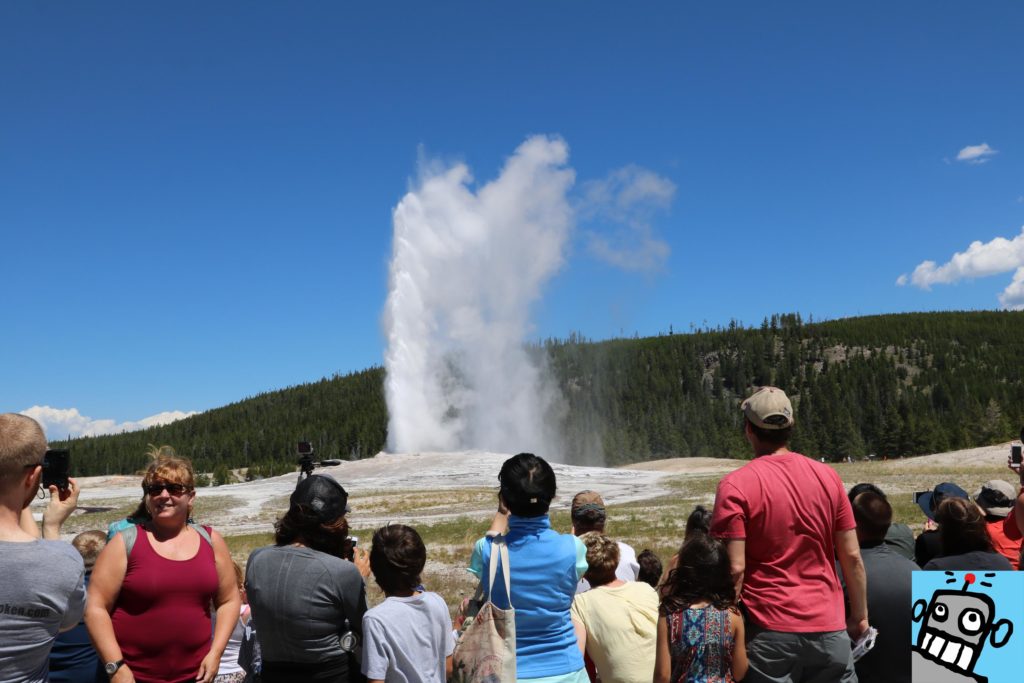 Click Here to Visit The Table of Contents
Click Here to Visit Previous Page:  Riding Into Yellowstone – Day 57 
Click Here to Visit The Next Page: Wicked Tailwinds Through Earthquake Lake – Day 60