Tuesday August 14, 2007, 72 miles (116 km) – Total so far: 3,077 miles (4,952 km)
## map60 ## 72.11 Miles 5:20 min 13.5 avg
     Click Here to Visit The Table of Contents
     Click Here to Visit Previous Page: Day 58: Rugby, ND to Surrey, ND
     Click Here to Visit The Next Page: Day 60: Stanley, ND to Stanley, ND, Wi-Fi & Interview Videos
In the middle of the night Chuck decided to move his tent out of the picnic shelter because he wasn't getting enough air. It got really cold in the middle of the night. It might be time for us to pick up some warmer clothes because it's just going to keep getting colder.
59a##
We all packed up pretty quickly and were going to ride the 7 miles into Minot and grab breakfast. When the time came to jump on the bikes and go Mike Riscica realized he had a flat tire. I pulled out the Tube and air had leaked through one of the patches that I had on this tube. I didn't wanna patch up a patch, so I just tossed the tube and figured it's ok since I had gotten 3,000 miles out of it and it already had 4 patches on it.
The flat tire screwed up the morning plan to get to Minot and take care of all business there. But we ended up getting stuck in surrey at the gas station drinking tea where Chuck ate his first breakfast.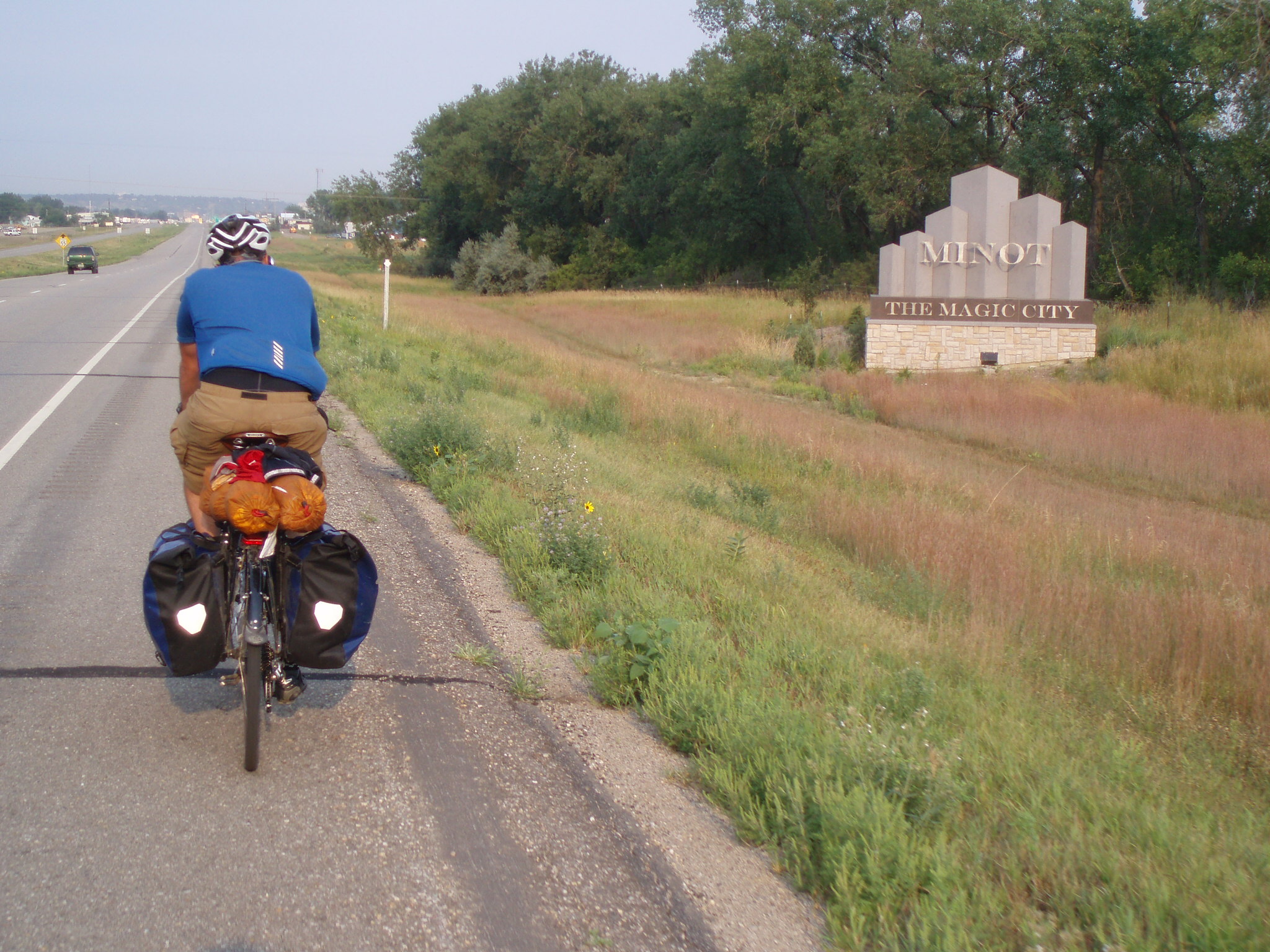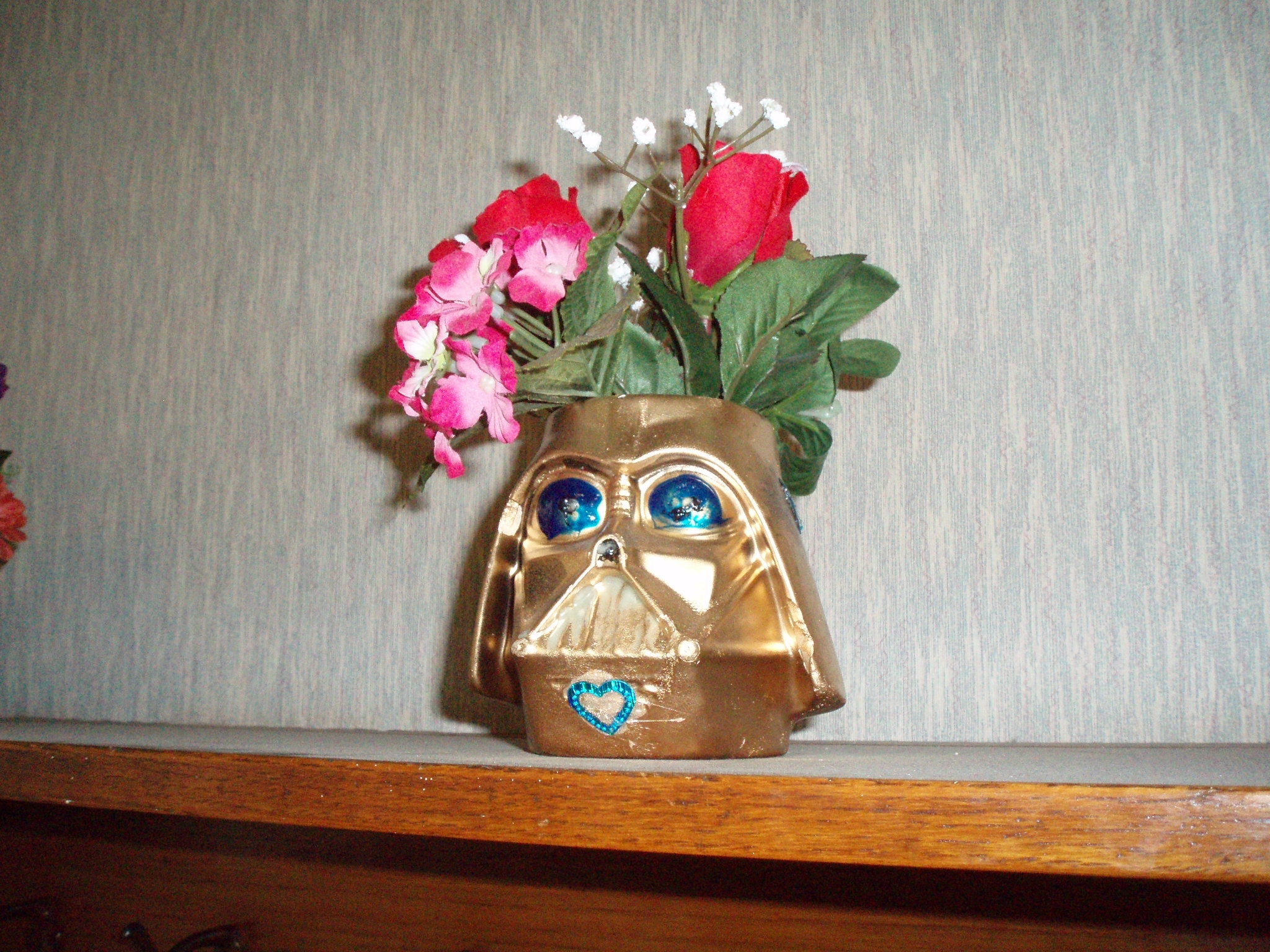 The ride into Minot was real fast. We got there in no time. We rode around downtown for a while before we could find a place to grab breakfast. At the diner Chuck found this Darth Vader flowerpot and got really excited. The girl at the diner gave us directions to Walmart so we went over there.
We all needed Walmart stuff. Like camp soap, white gas, tea, granola bars shaving cream. It's been awhile.
Walmart was the usual. When we were getting ready to leave Chuck said that he gets more exhausted from shopping in Walmart for a half hour, and then he does riding 50 miles. I think it's the fluorescent lights and the conditioned air that have an impact on us when we walk in that place.
Leaving Walmart we rode back into town and hopped back on our good friend route 2. The whole time we were in Minot I kept saying over and over again. 'Why not, Minot?' but when we were in Rugby Michelle informed me that 'Freezin's the Reason!' leaving Minot I saw a prairie dog on the side of the road jump into a hole.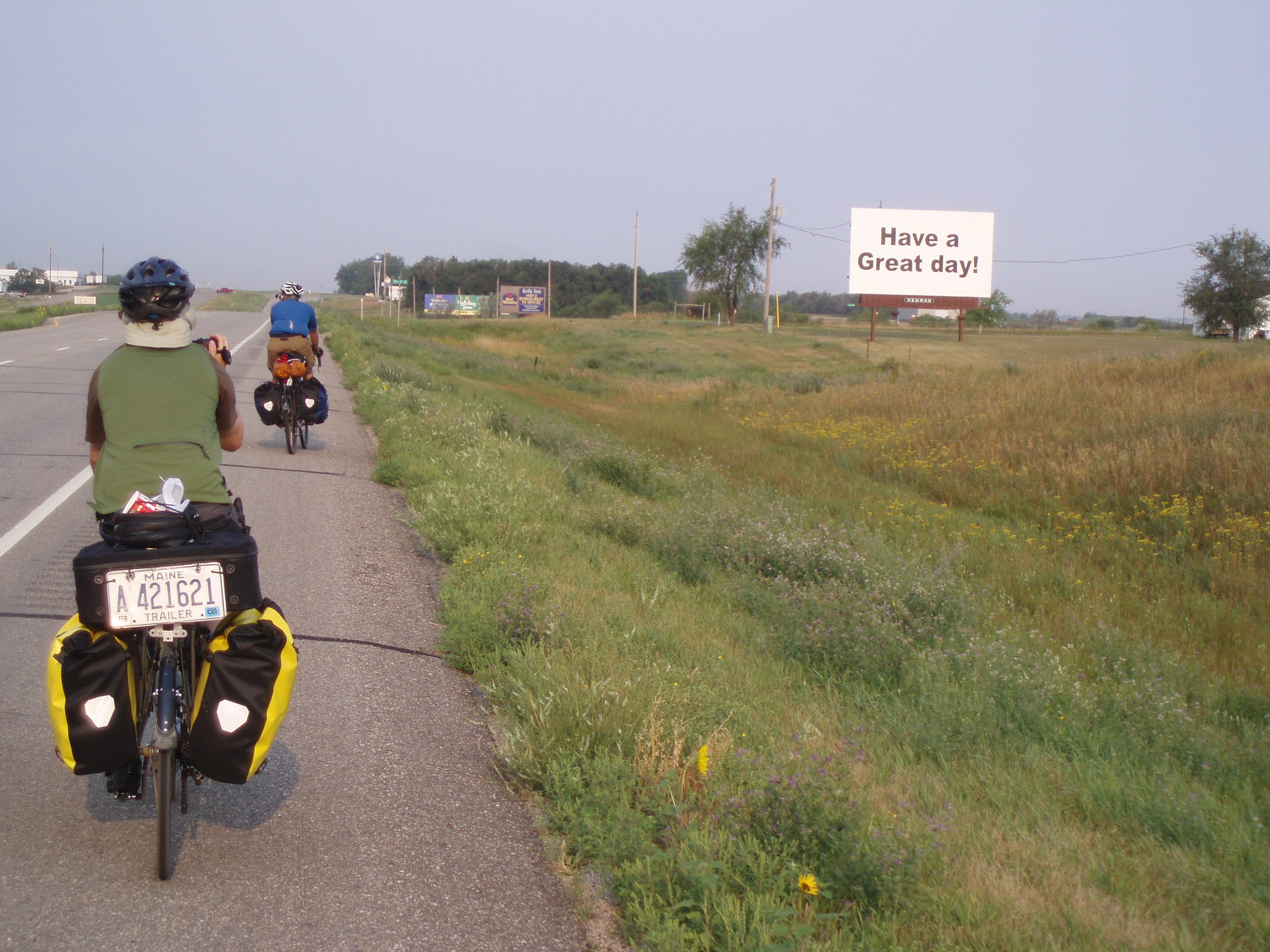 The Northern Tier took us south off route 2 and went on the Lewis & Clark Trail. But we decided to just stay on Route 2. It's shorter and a little less desolate.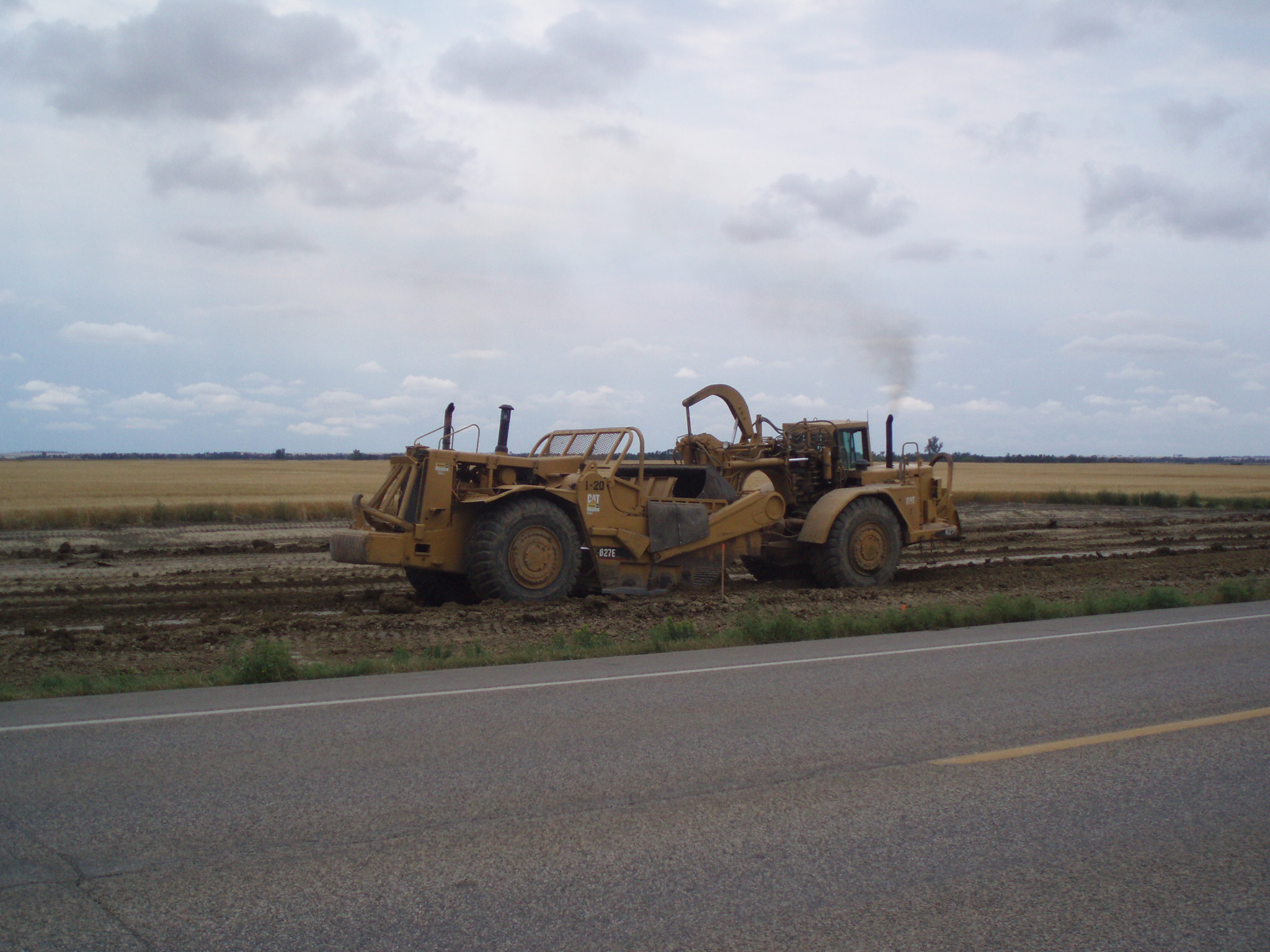 Route 2 to Stanley had lots of construction going on. It looks like they are building 2 more lanes and all day long we watched these giant machines moving dirt from one place to the next.
We took a long break at some gas station that had tons of souvenirs and these giant statues of eagles and crap. The gas station had this big sign saying 'Come in and check out our Pride of Dakota display' and they had all these dumb souvenirs that said North Dakota on them. I told Jamie I had never seen a gas station that has such a large inventory of useless crap.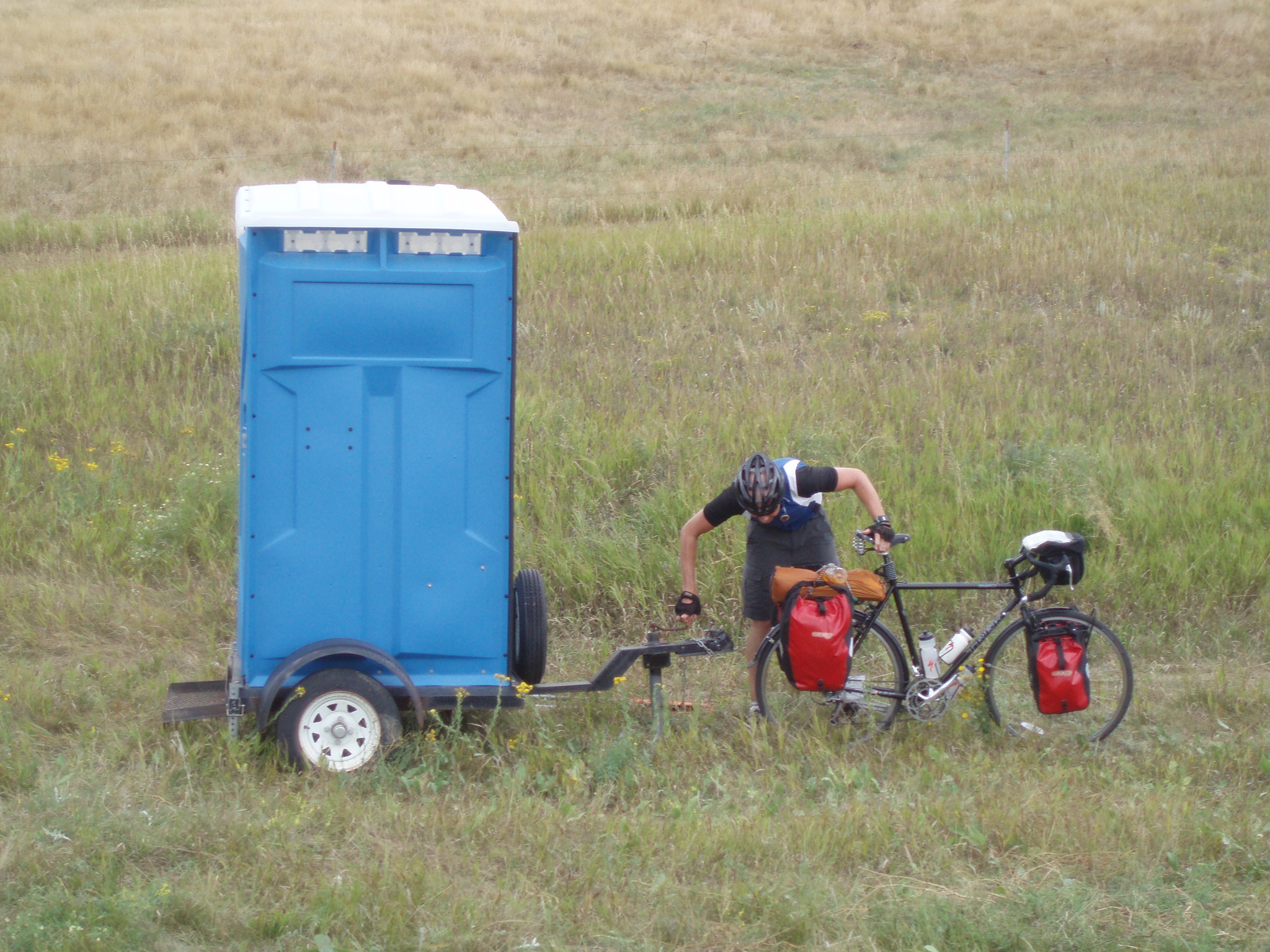 Chuck's getting a little nervous about the lack of towns in this desolate part of the country.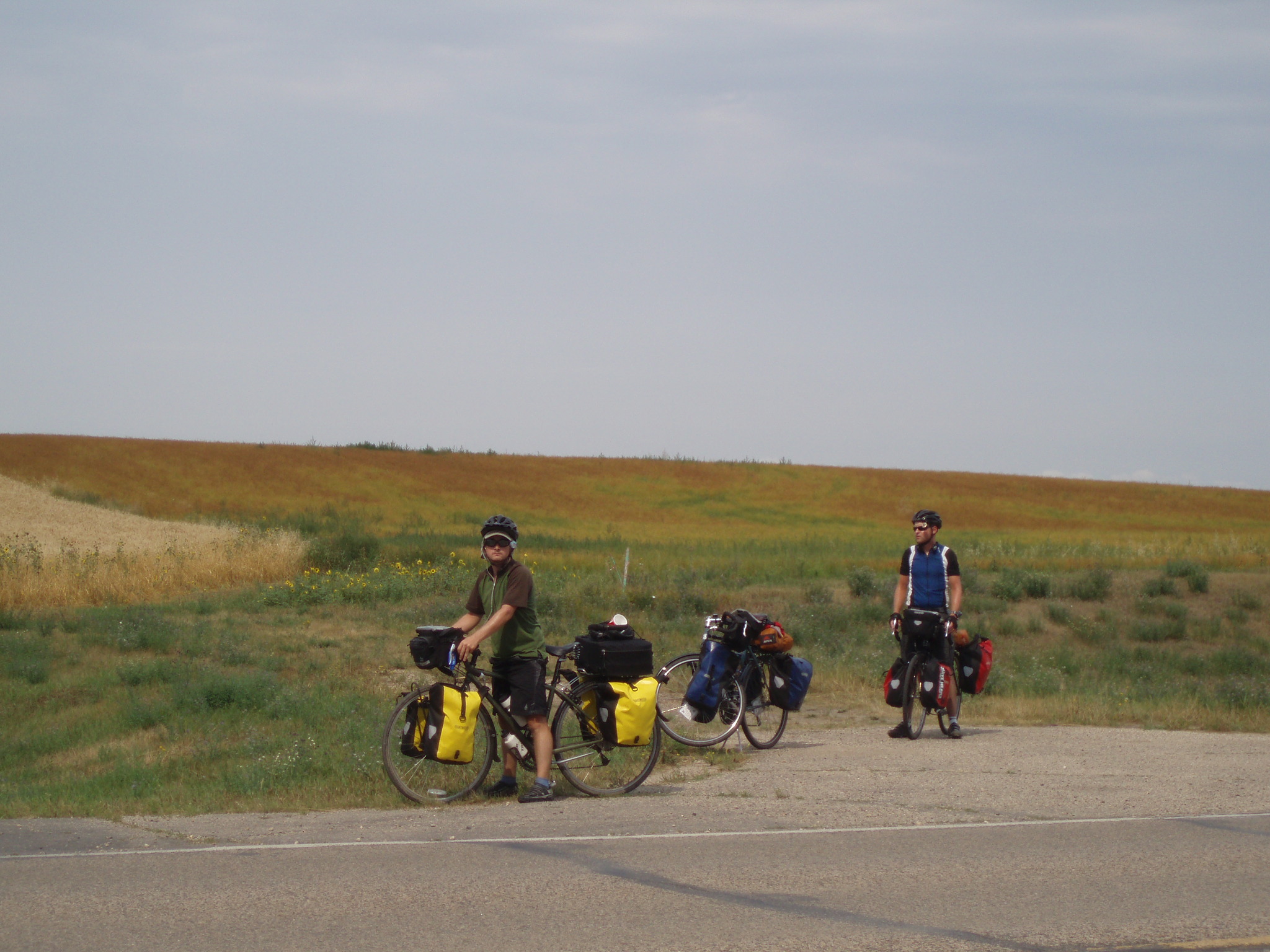 All day Jamie kept having Knee pain on and off.  He took the riding slow and took frequent breaks to stretch.
Chuck and I drafted each other and we flew like maniacs down route 2, we both felt great. We took breaks to wait for Jamie to catch up.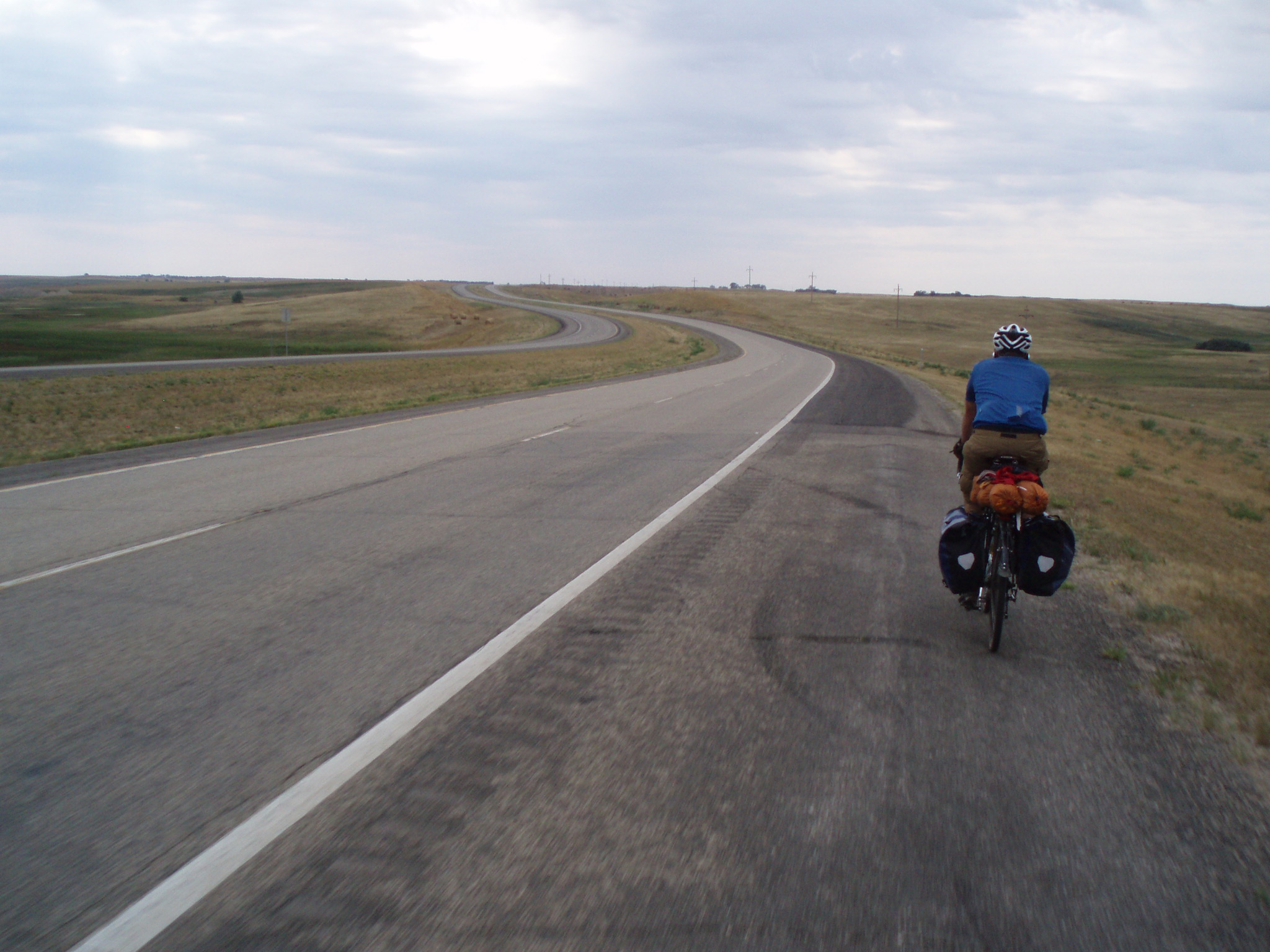 A few miles before we got to Stanley this seagull flew overhead and tried to drop a dead bird on us. He missed by about 10 feet and I gave him the finger as he flew away.
The sky started to look like it might rain and we just wanted to get into town before that happened so we all rode a little harder.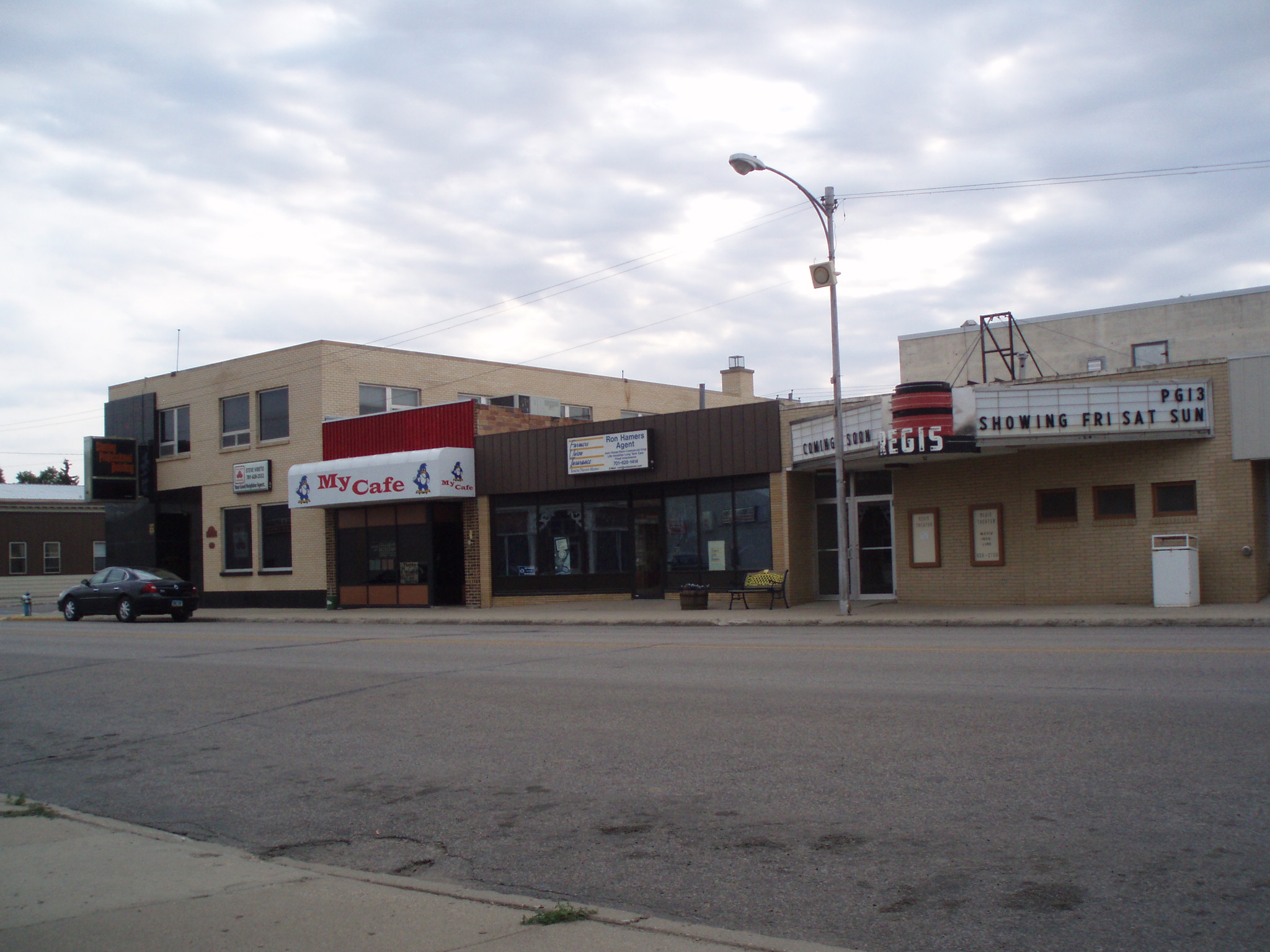 When we finally got into Stanley, we were all exhausted. We found the picnic pavilion and Jamie decided to take a nap.
Chuck and I rode into town to go find Dakota Drug. Jackie (the nice lady who paid for our room in Fargo) emailed me the other day and said when we get to Stanley to go find Dakota Drug and to get a Whirl-a-whip. So we did and it was really good! We would have never found the whirl-a-whip without her advice. We sat on the street listening to the 50's music that gets blasted off the speakers that hang on the lamp posts. Stanley is a nice little town.
Chuck and I rode around for a bit finding a place to eat. We found the free campground and it's pretty nice. I checked out the bar and every single person in the bar stopped what they were doing so they could stare at me when I walked in. I smiled and said hello as casual as I could. Everyone was drinking cans of beer and that's all I needed to know. I told Chuck I'm not drinking beer at a bar until it gets served out of a tap.
Before we walked into the restaurant I started to not feel well, but figured I probably just needed to eat. I ate some food and I still didn't feel any better.
I have a fever, a headache, all my bones were achy and my front tire is going flat. . I took a shower at the free campground and felt a little better and just went to sleep.
Tomorrow we're supposed to have 20-30 mph headwinds from the northwest. We briefly spoke about taking a day off and if I don't start feeling better I might not be able to ride anyway.
     Click Here to Visit The Table of Contents
     Click Here to Visit Previous Page: Day 58: Rugby, ND to Surrey, ND
     Click Here to Visit The Next Page: Day 60: Stanley, ND to Stanley, ND, Wi-Fi & Interview Videos