Tuesday August 21, 2007, 30 miles (49 km) – Total so far: 3,511 miles (5,651 km)
30.31 Miles 3:45 8 mph Avg speed 25-35 headwinds from the Northwest
     Click Here to Visit The Table of Contents
     Click Here to Visit Previous Page: Day 65: Chinook, MT to Havre, MT
     Click Here to Visit The Next Page: Day 67: Gildsford, MT to Shelby, MT, The Ninja Interview

Last night the sprinklers went off in 3 different sections around the park. Each time a new section went off I would get outta my tent to make sure nothing got soaked. One section of sprinklers hit Jamie's tent. But he didn't let it bother him. He said they actually washed his shorts for him.
In the middle of the night Jamie didn't feel well, he got up to go to the bathroom but all the bathrooms were locked. So he did his business over by the Ladies room. He figured if for some reason he was interrogated, it wouldn't make sense why he went over by the ladies room. He would just argue that if he was to do such a thing he would do it by the men's room, not the ladies. It must have been a lady that did that.  His 4am logic kept me laughing entirely through breakfast.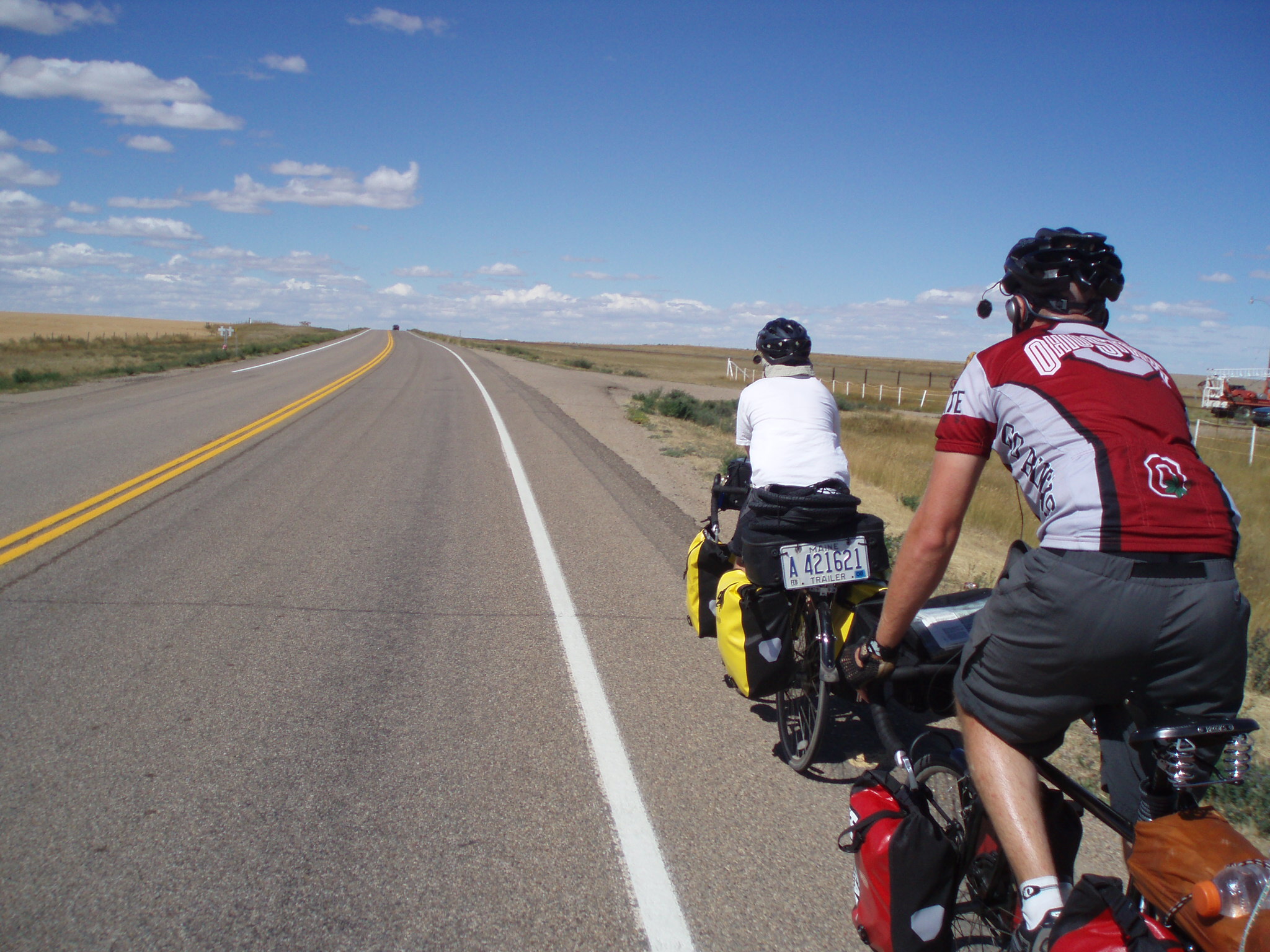 Riding outta Havre we made a stop at Walmart and all bought snacks and food for later. Every time we go to Walmart Chuck talks about all the pretty girls he sees there. He said if Walmart had a dating service he would sign up. I had him show me all the pretty girls he's talking about because whenever I go there I always feel sick to my stomach and only see the mentally retarded. And Chucks right, there are some pretty girls walking around Walmart.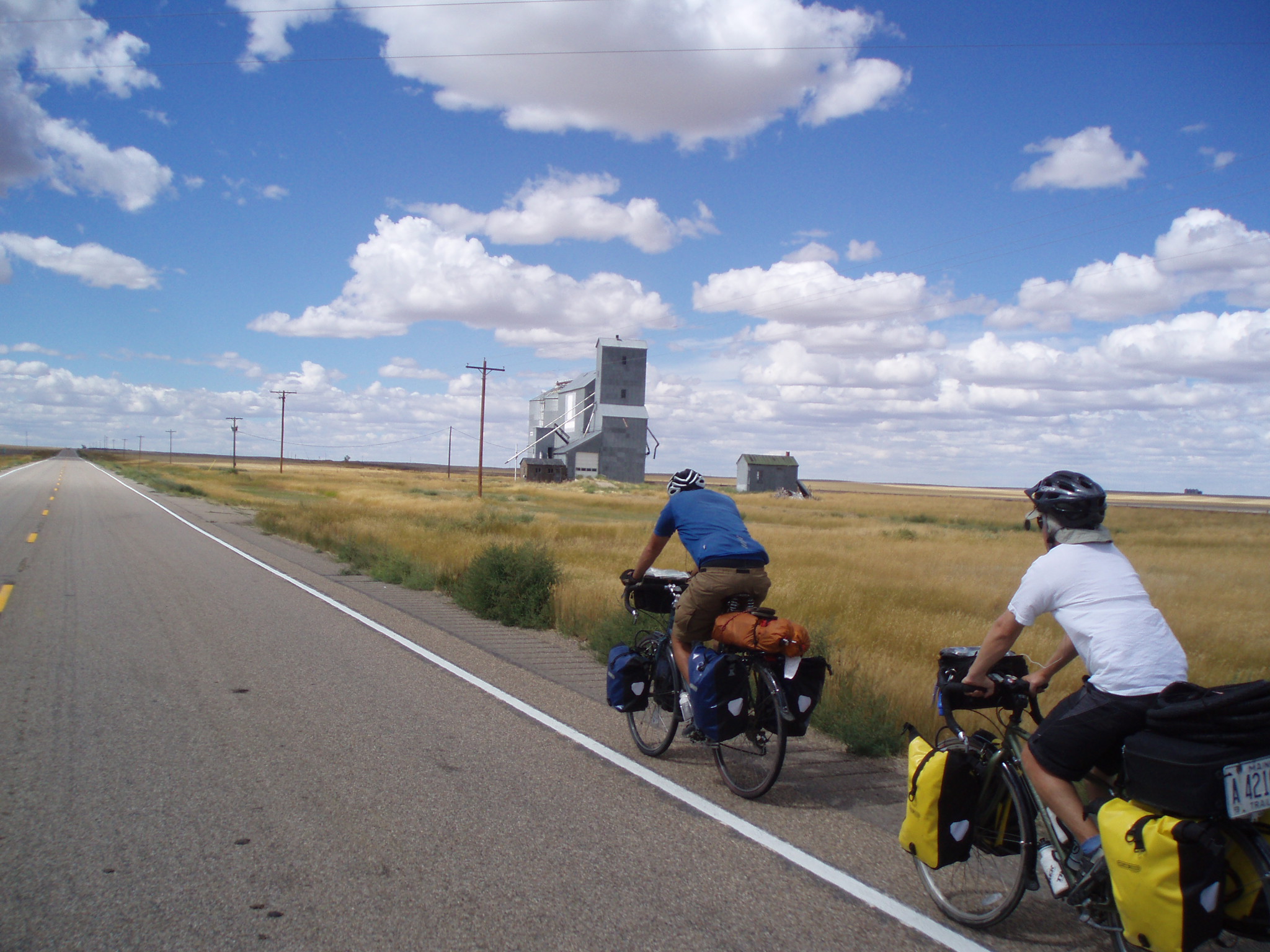 Today was another horrible headwind day. It made the riding as painful as could be. We stopped to take a break 6 miles outside of town at some closed down restaurant. Some guy that looked like a very skinny Santa Claus went flying by all loaded up on a recumbent. We said hello and he said he was loving god and was too busy enjoying his tailwind to come talk to us. We all joked about how Mrs. Clause is probably really happy that Santa was able to get rid of his belly once he took up bike touring.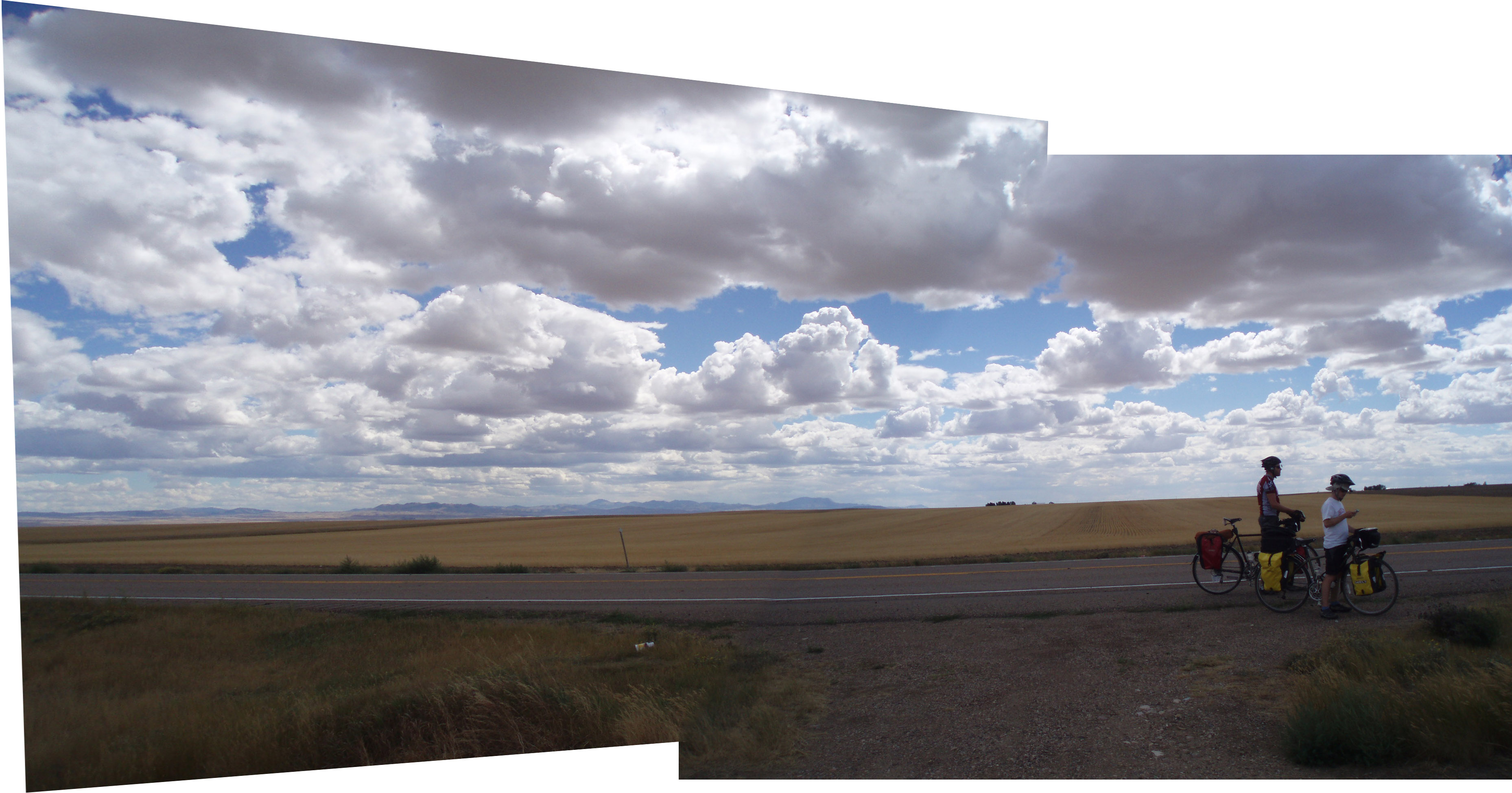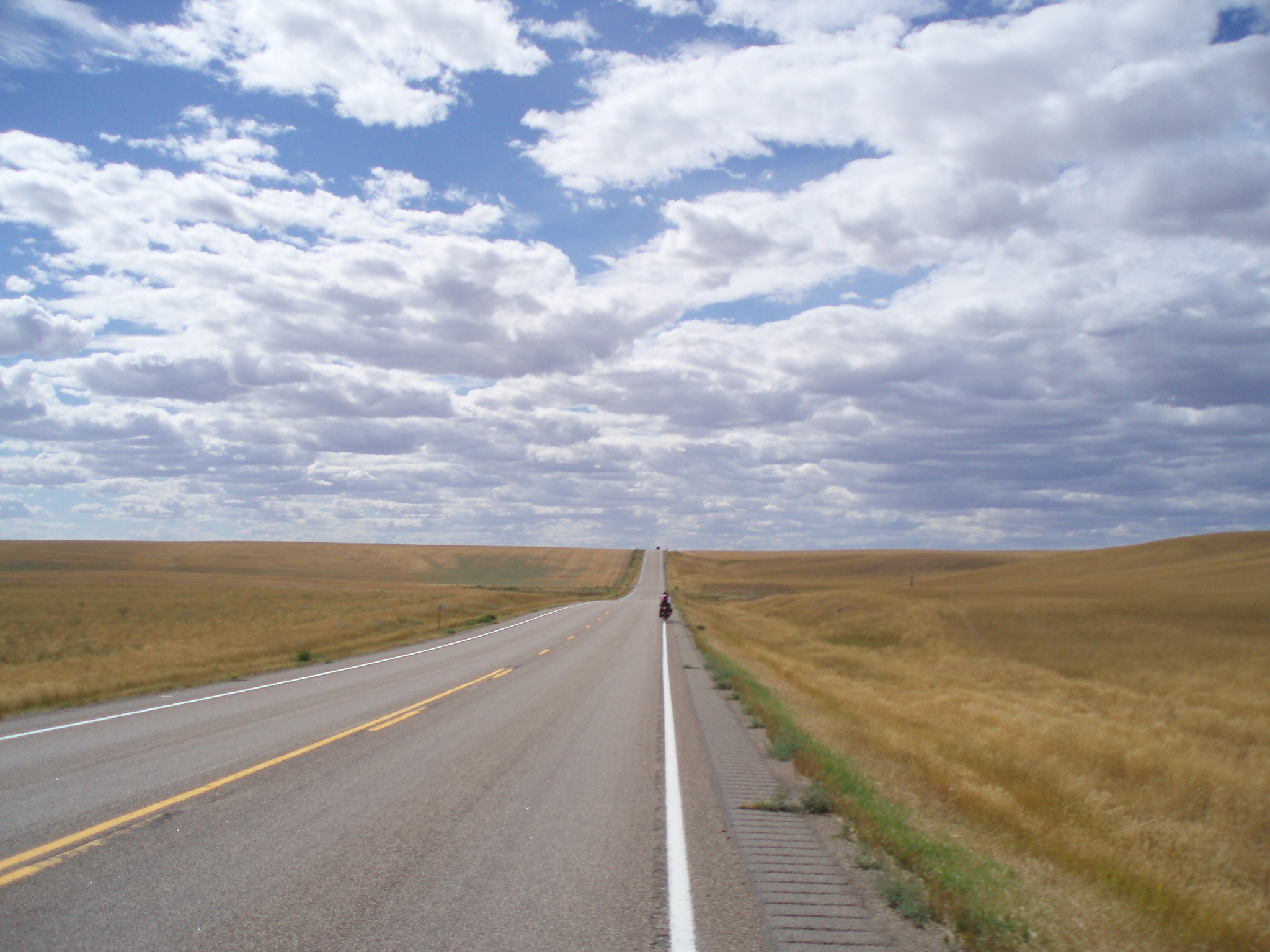 During one of breaks on the side of the road Jamie kept saying 'Never a bad day to ride!' and Chuck asked him why he keeps saying that. Jamie showed him his REI water bottle that said that. Chuck kept asking to see Jamie's water bottle because he wanted to throw it in the creek.
We stopped at this town called Kremlin. Nothing was there. Except a soda machine. We all laid like a bunch of slobs in the middle of the sidewalk and took a quick nap.
After a lot of fighting with the wind we finally rode into Gildsford and decided to just stay here for the night. 30 miles and we were all exhausted. Our bodies feel like we rode 100 miles.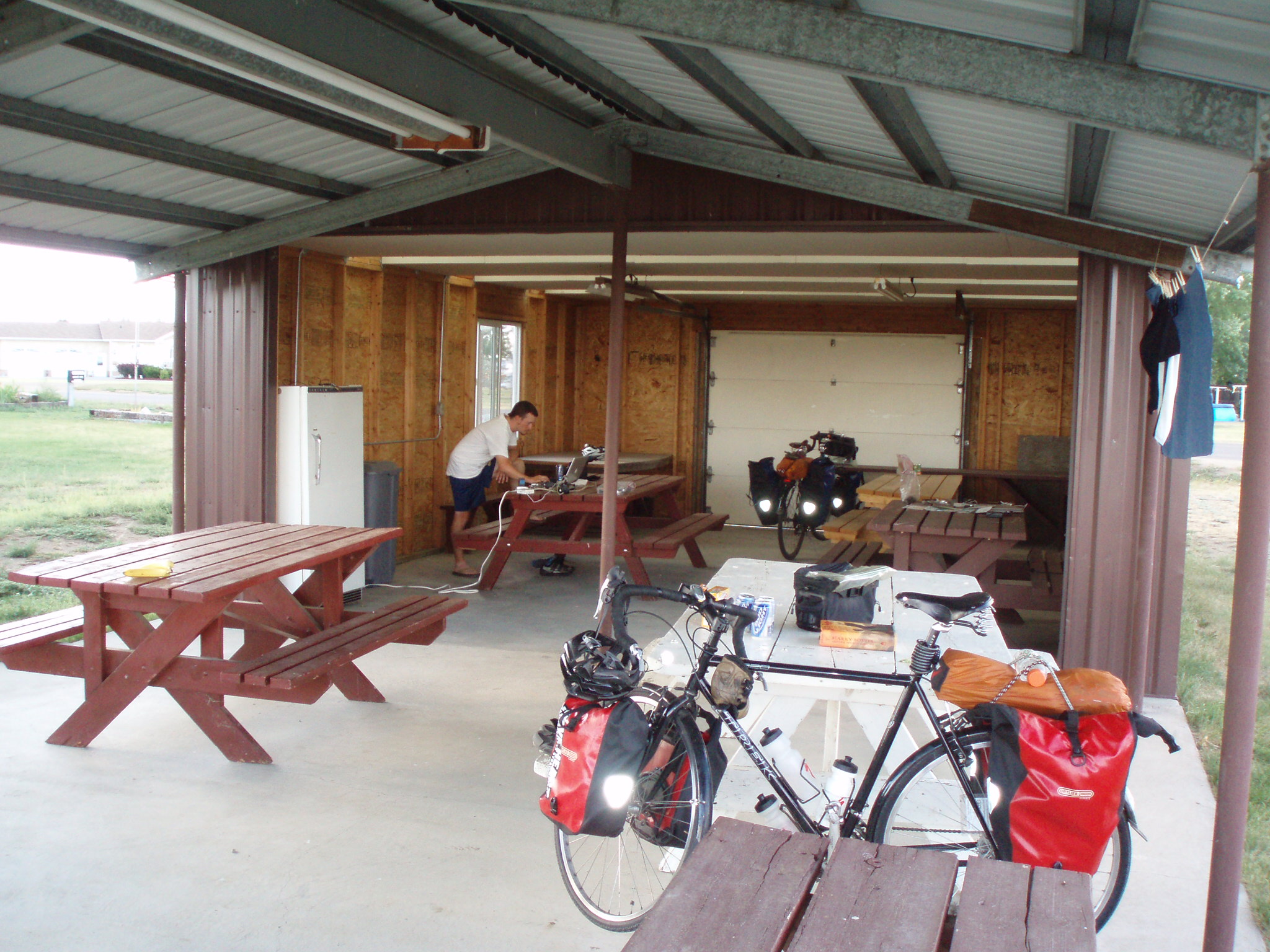 We cooked mac & cheese & broccoli & chicken & string beans for dinner and regardless of what our readers think. It was a really good dinner.  During dinner we watched the Frank Lloyd Wright interviews with Mike Wallace. Mike Wallace asks the dumbest questions.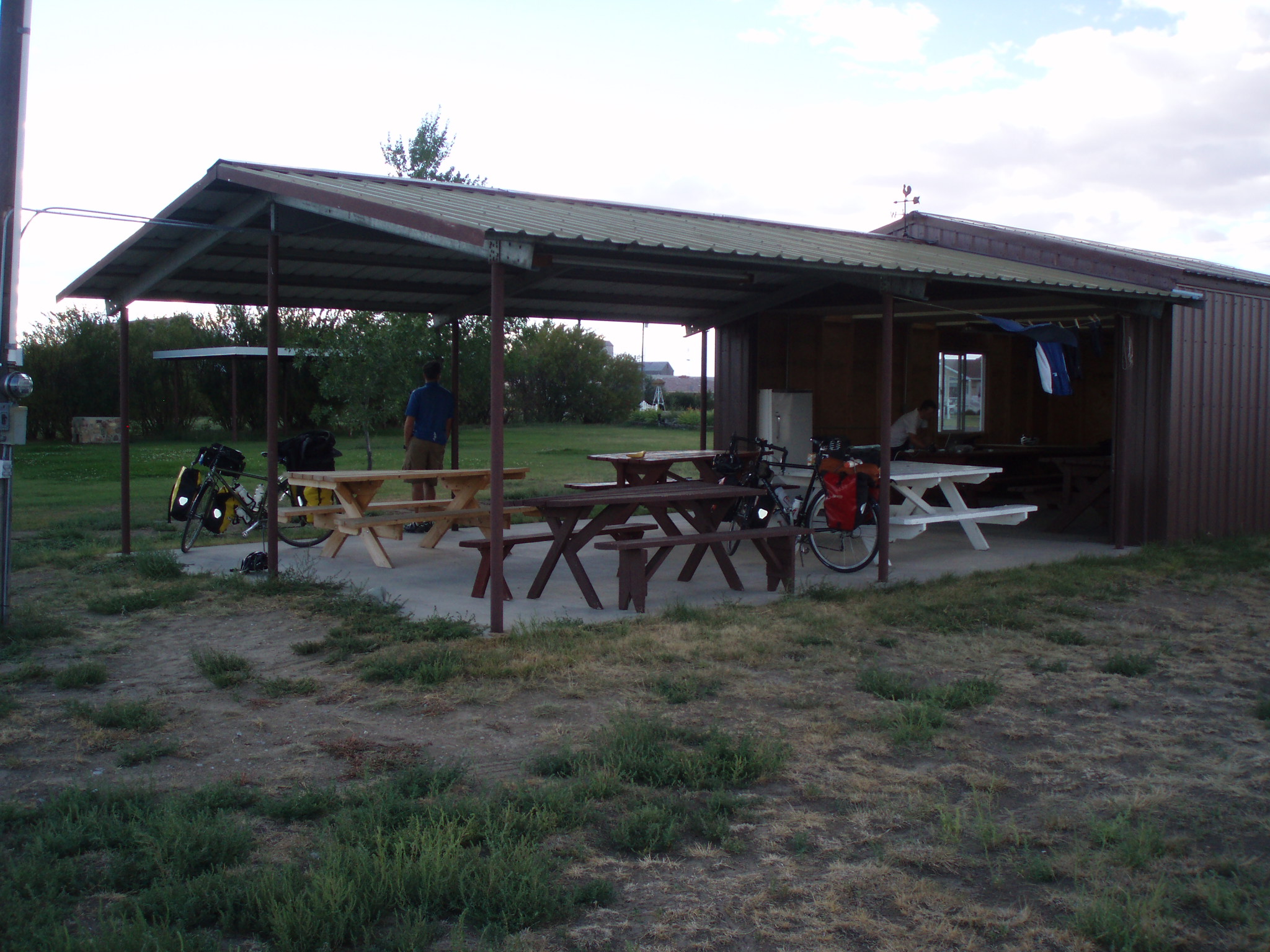 Tomorrow's weather report gives us more Northwest wind but at 10-15. Hopefully we could have a better day.
     Click Here to Visit The Table of Contents
     Click Here to Visit Previous Page: Day 65: Chinook, MT to Havre, MT
     Click Here to Visit The Next Page: Day 67: Gildsford, MT to Shelby, MT, The Ninja Interview