Thursday August 23, 2007, 71 miles (114 km) – Total so far: 3,662 miles (5,893 km)
70.79 Miles 5:08 32.5 max 13.8 avg
     Click Here to Visit The Table of Contents
     Click Here to Visit Previous Page: Day 67: Gildsford, MT to Shelby, MT, The Ninja Interview
     Click Here to Visit The Next Page: Day 69: Browning, MT to Lake McDonald, Glacier National Park, MT, 4 Videos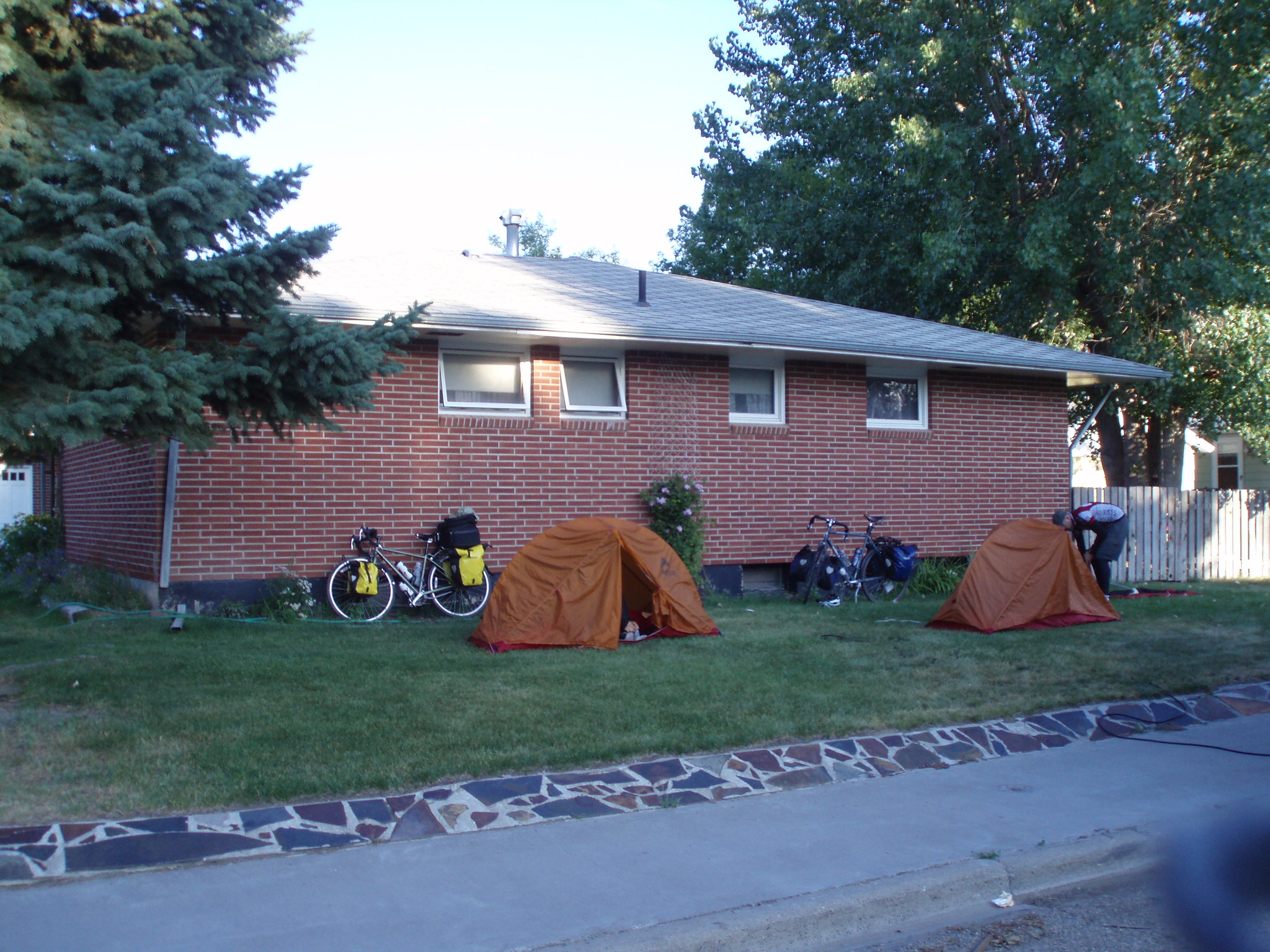 Last night it got cold. Lately it's been starting to get really cold around 3 or 4am. We all woke up starving so we packed up as fast as we could. Shortly before we were about to hop on our bikes and ride into town. Theresa (the nice lady that let us camp her lawn), peeked out the window and asked us if we wanted to come in for some breakfast. So we went inside and she cooked us up a feast!
Theresa was really sweet lady. She cooked up a delicious breakfast for us and we had some great conversation with her. She laughed with us about the Ninja prank last night and she told us all about the highs and lows of the town. Before we left she stuffed our pockets with some delicious homemade cookies.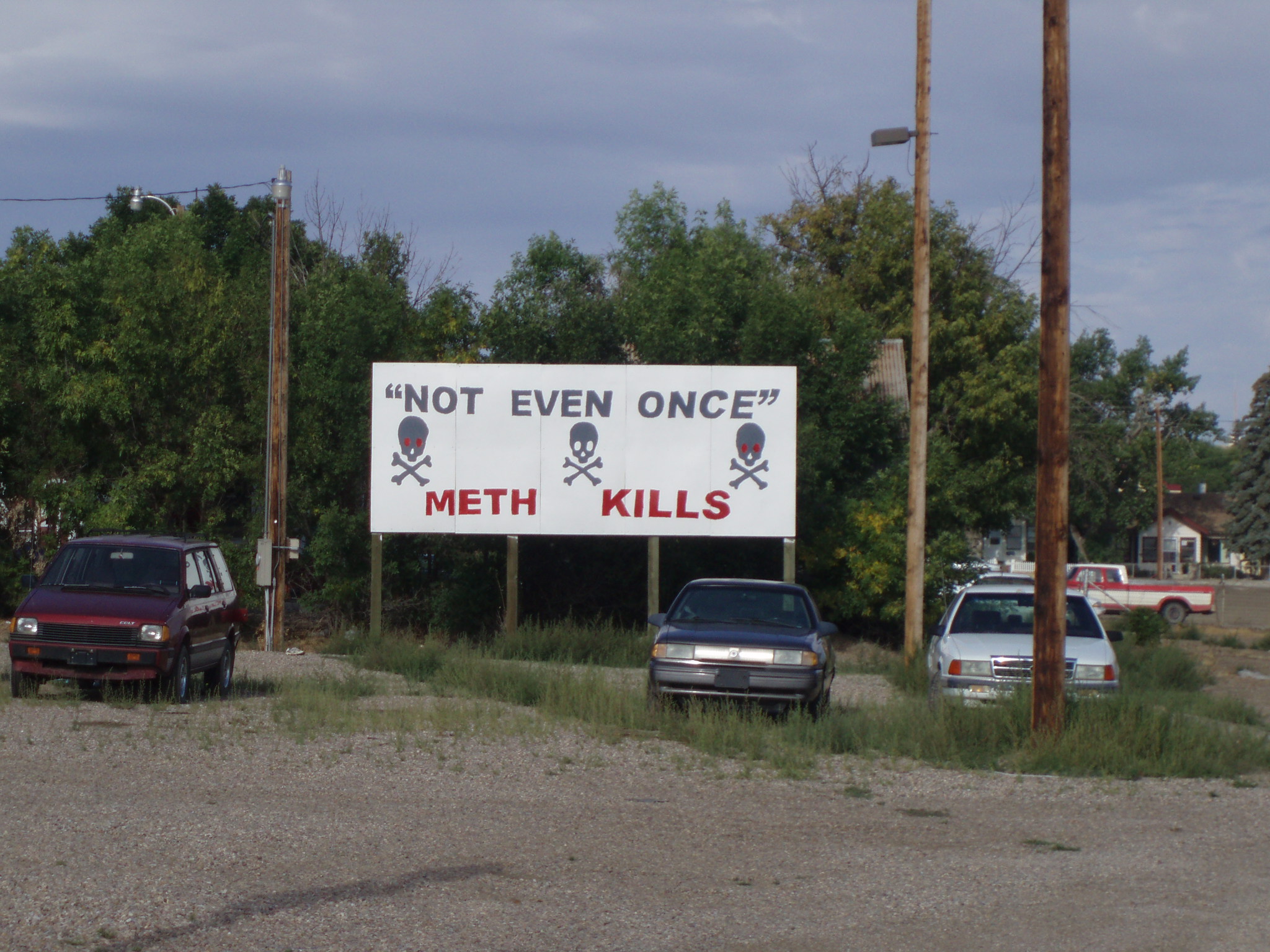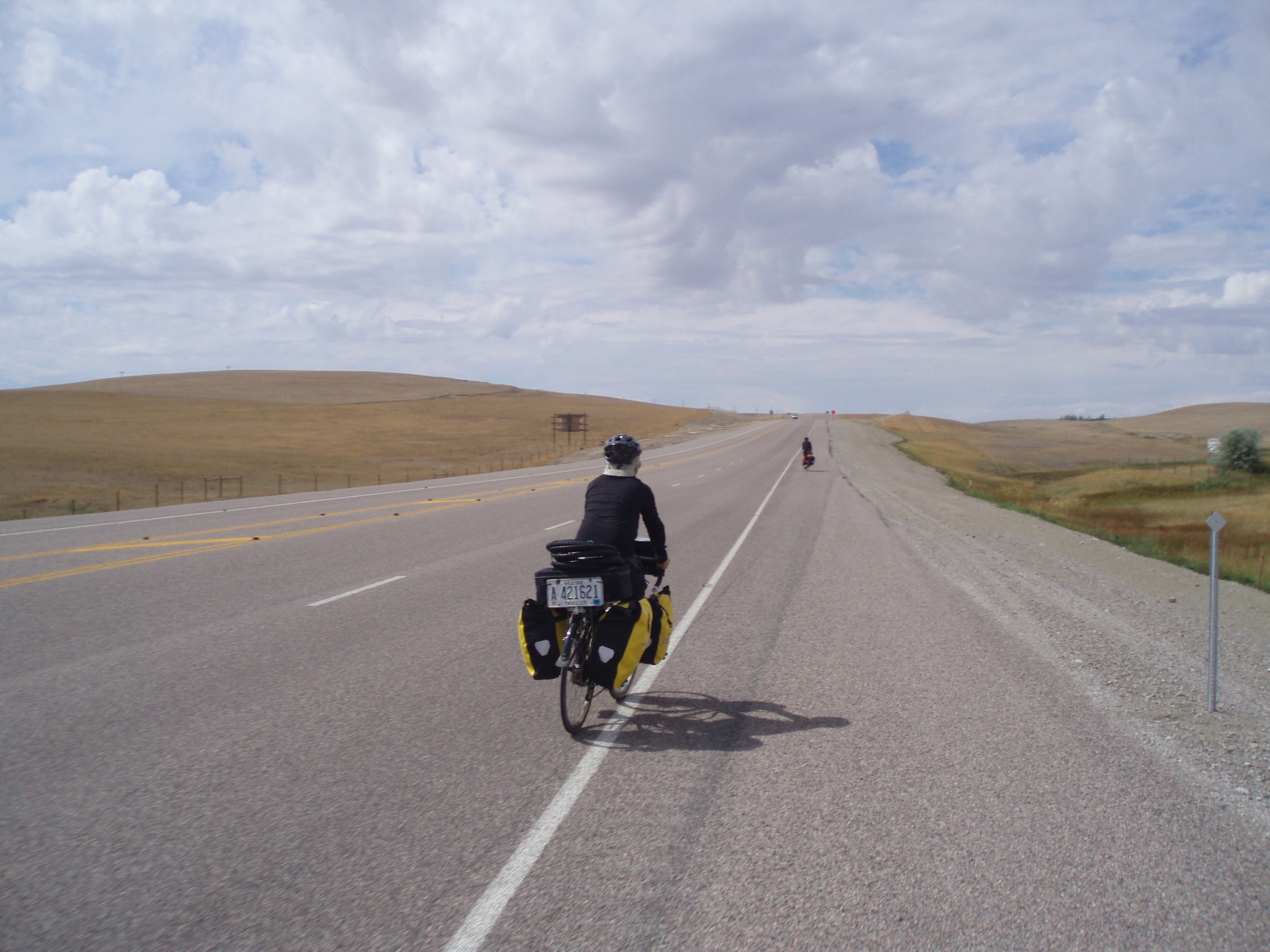 Riding outta Shelby, Jamie and I were still laughing about the Ninja. We stopped on the side of the road to shed some of the layers of clothes. I had my left foot clipped in to the pedal and went to pour some sunflower seeds in my mouth and my handlebars turned 90 degrees and the whole bike just threw me on the ground. I screwed up my front fender and banged up my left leg pretty bad. My leg hurt while I pedaled for the rest of the day.
We rode the 20 miles to cut bank pretty quick. Both Jamie and Chuck had their moms send them warmer clothes to cut bank. They picked up their mail drops and then we grabbed breakfast #2 in town. Our plan for today was to ride 100 miles to St. Mary, which is the beginning of the Going to the Sun road, which takes you through Glacier Park.
It is the only road that goes through Glacier Park and apparently is the most beautiful place in the world.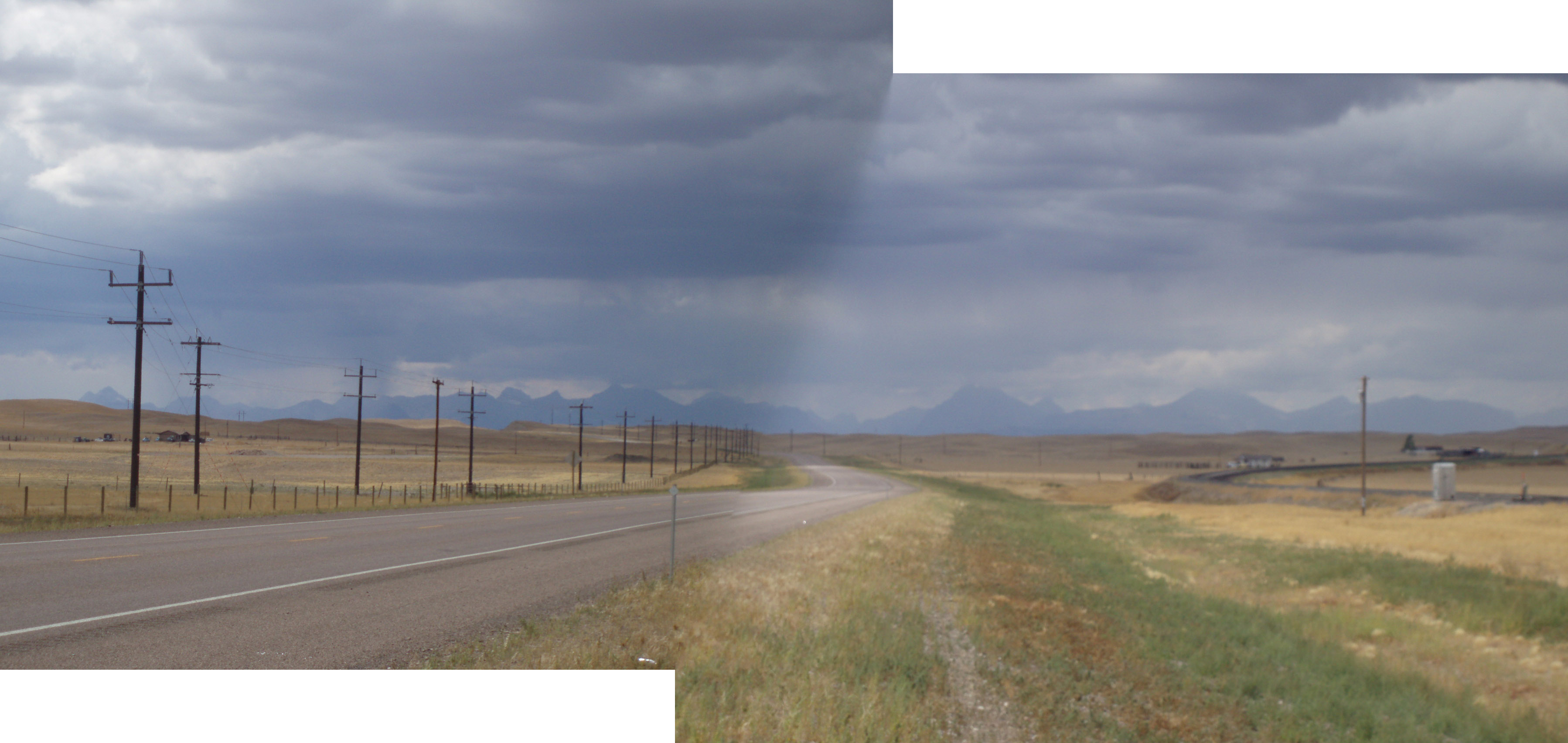 Leaving Cutbank we rode about 10 miles out and we started to see the mountains. It was a very surreal feeling. It feels like we have been on Route 2 FOREVER and the Great Plains were never ending. We all got really really excited seeing those mountains. We all took a break. Jamie complained his knee was starting to bother him and he wanted to sit and relax for a while, so Chuck and I pushed ahead.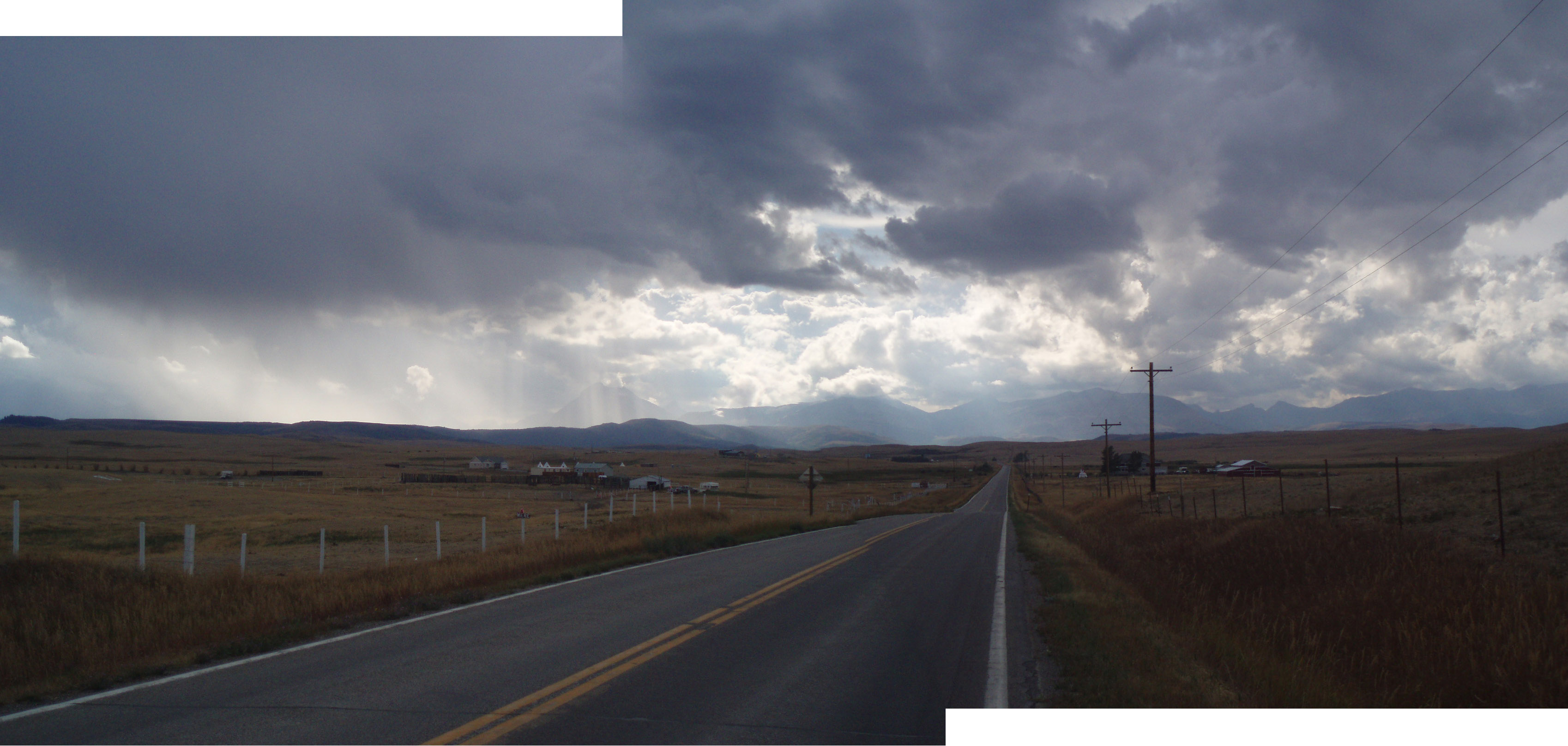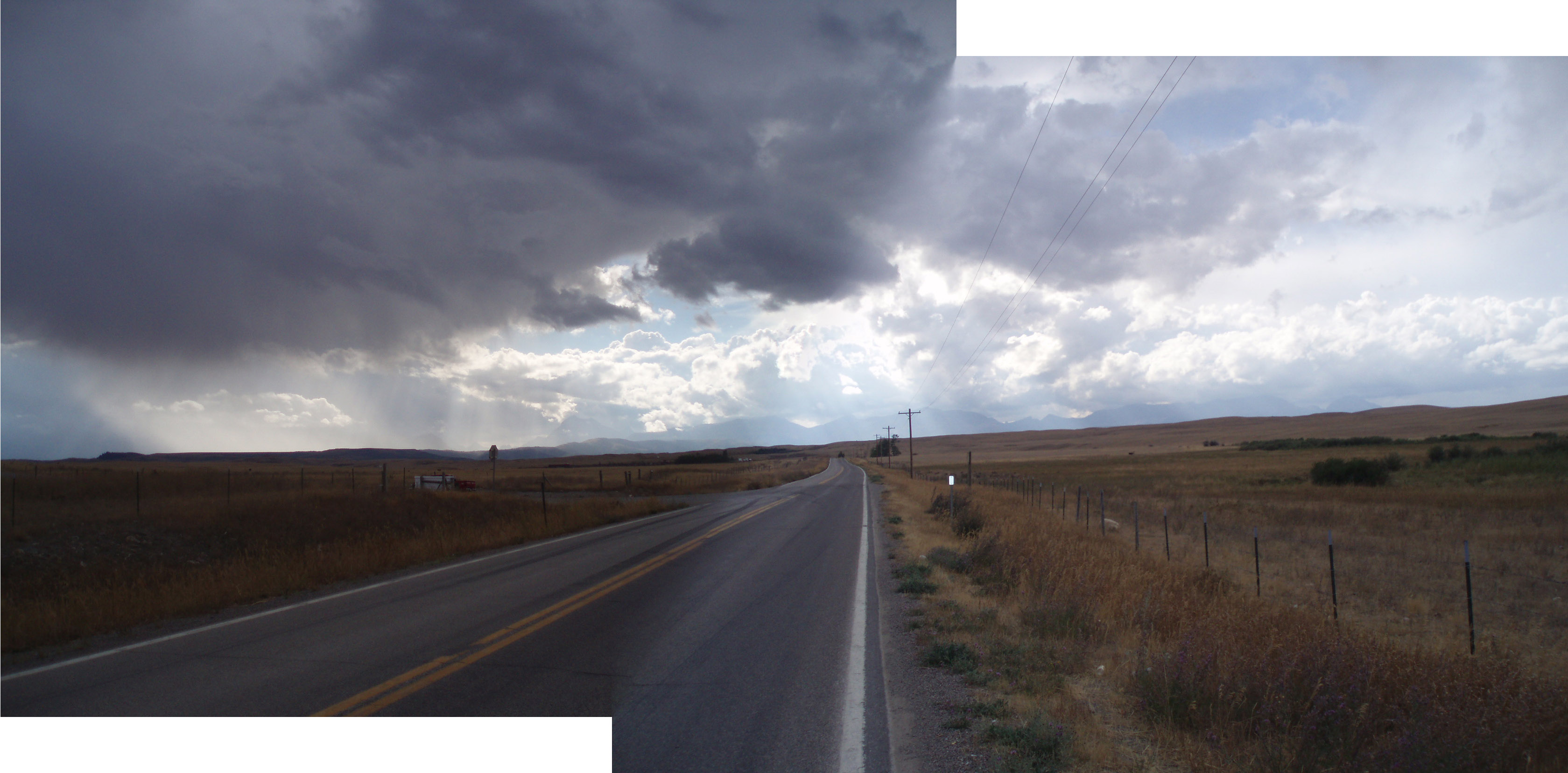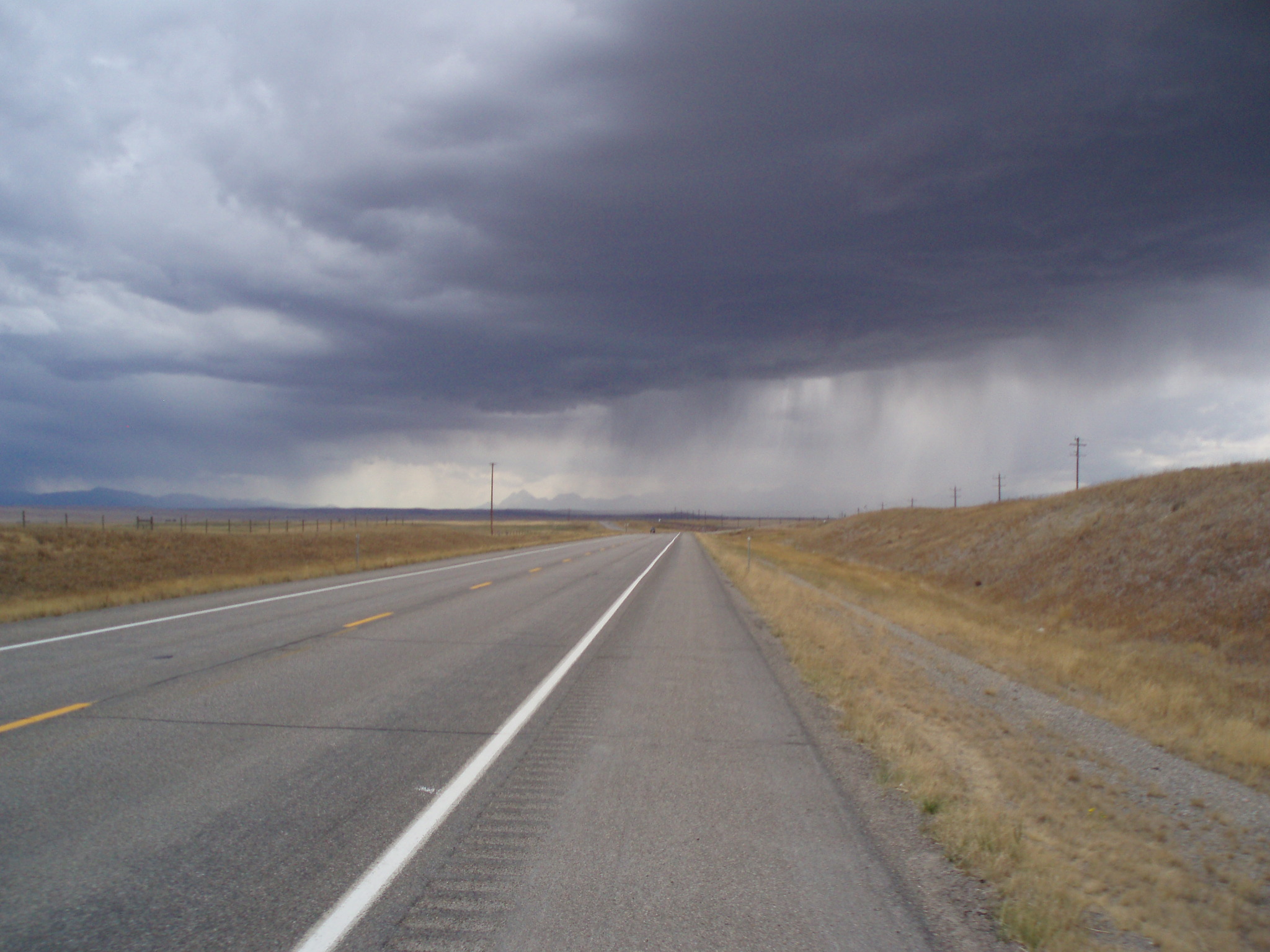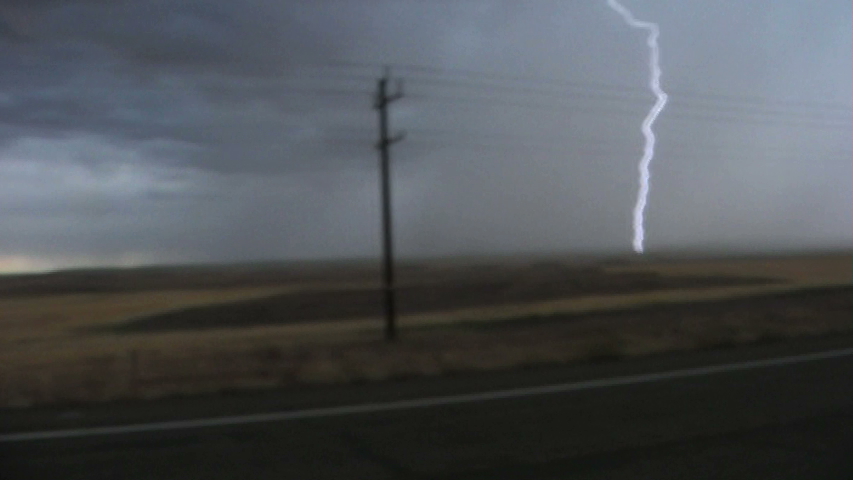 Shortly after we left Jamie, the skies quickly changed and the temperature dropped about 15 degrees. We rode about 3 miles out and it started to drizzle, soon the sky really opened up and it down poured on us. The wind was blowing the rain in our face and it was quite painful. I stopped for a minute and got off the bike and at that point it was basically hailing on us. I told Chuck there's nowhere for us to go for shelter. It was pretty scary. So we just kept riding trying to get outta this black cloud. Both of us were really worried about Jamie.
When we were home free I called James and he said he got through and was about a mile or 2 behind us. He seemed in good spirits.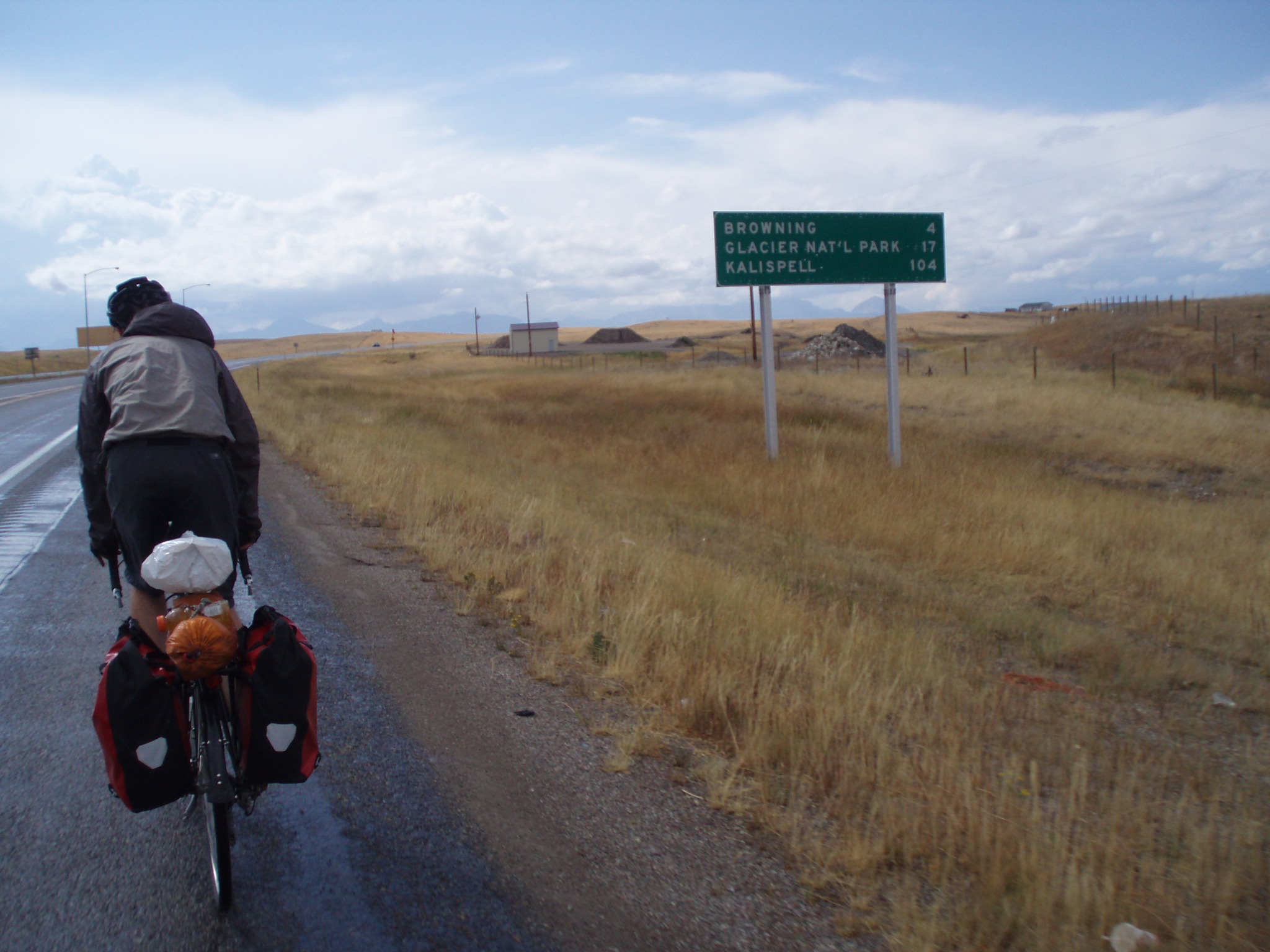 Chuck and I rode into the next town Browning and just sat there waiting for Jamie at the gas station.
Browning is another reservation town and it's a real dump. We sat at the gas station and hung out with all these drunken Indians.  It was a bad scene. We probably stayed there too long.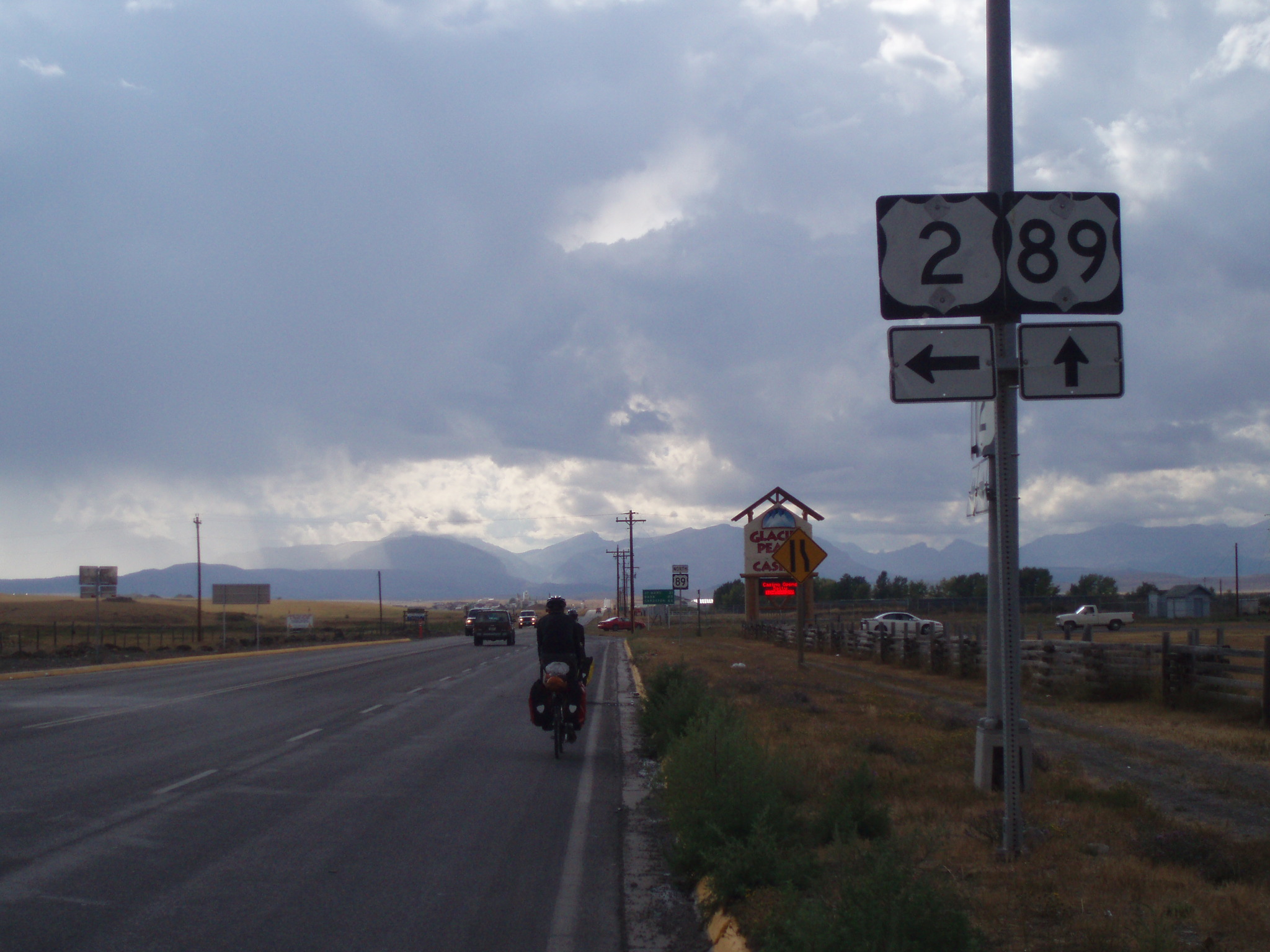 Riding out of browning us FINALLY got off route 2. We've been on this road since Rugby, North Dakota.  That's like 750 miles of one freaking road. Route 2 was starting to drive us all crazy.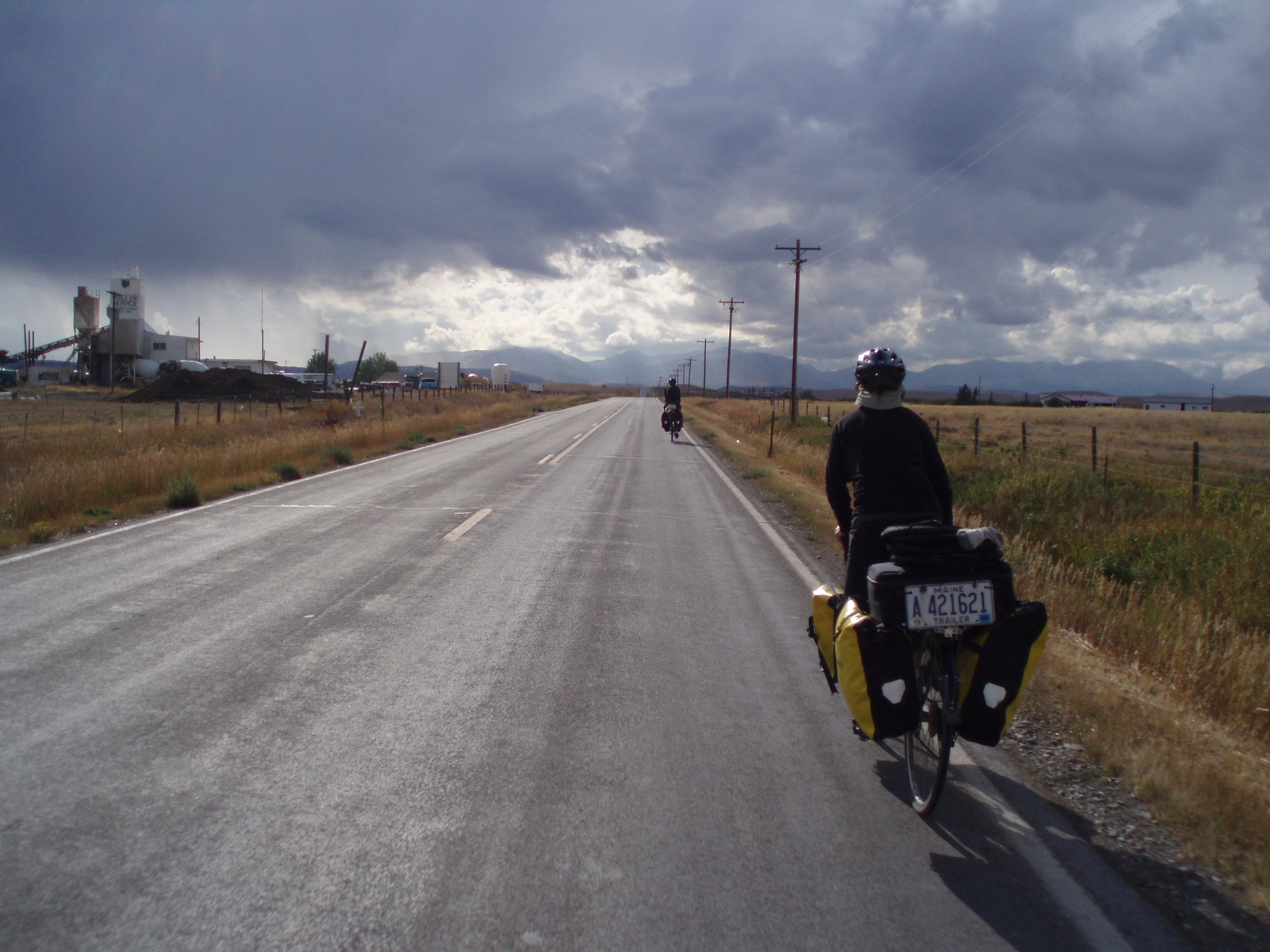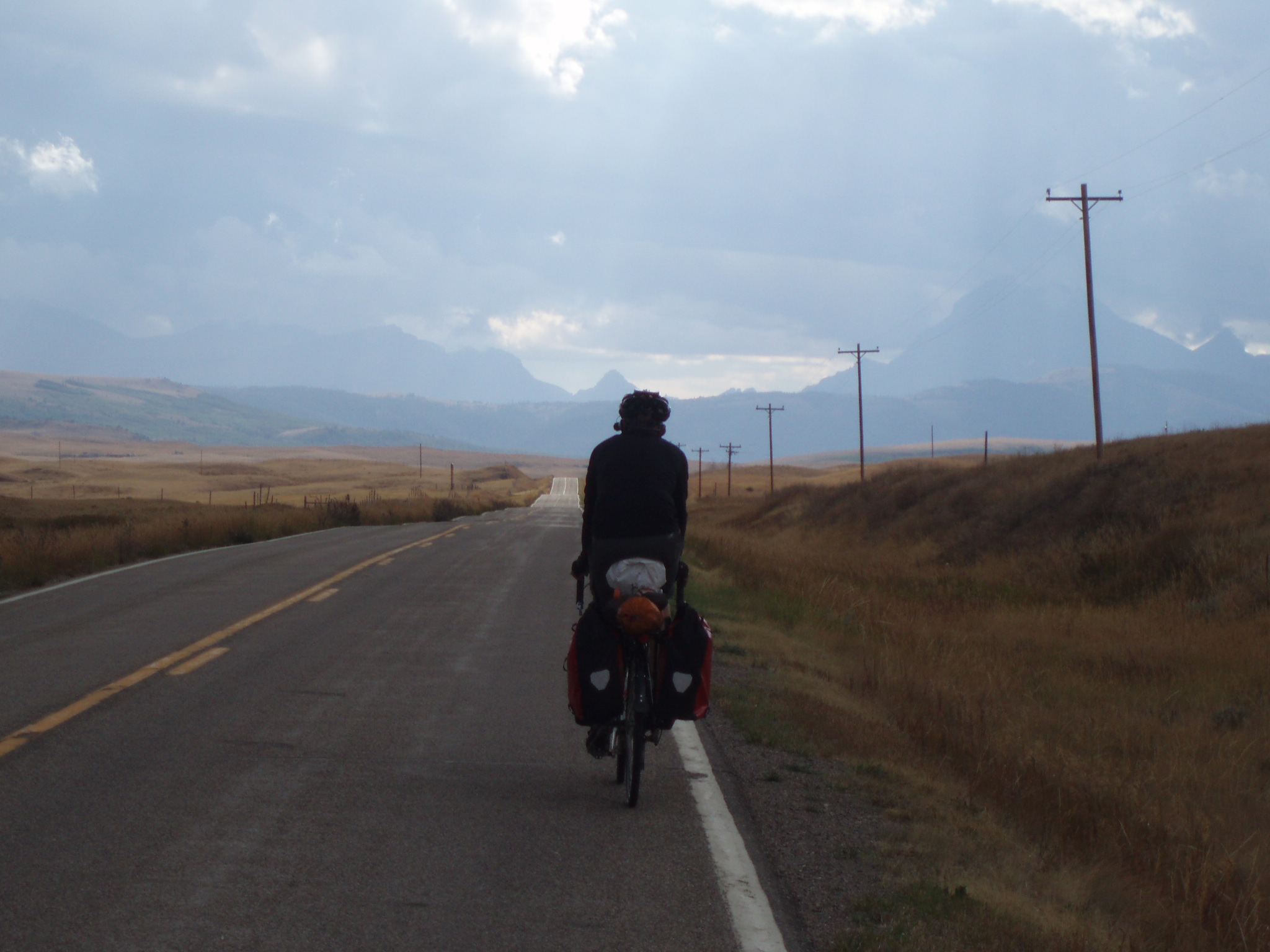 Leaving Browning Jamie was moving real slow. His knee was bothering him, Chuck and I got really worried cause there really wasn't anything around. And it didn't look like this guy was going to go much farther. We still had about 20 more miles to go before we hit St. Mary. Eventually we turned the corner and luckily there was this campground/bed and breakfast.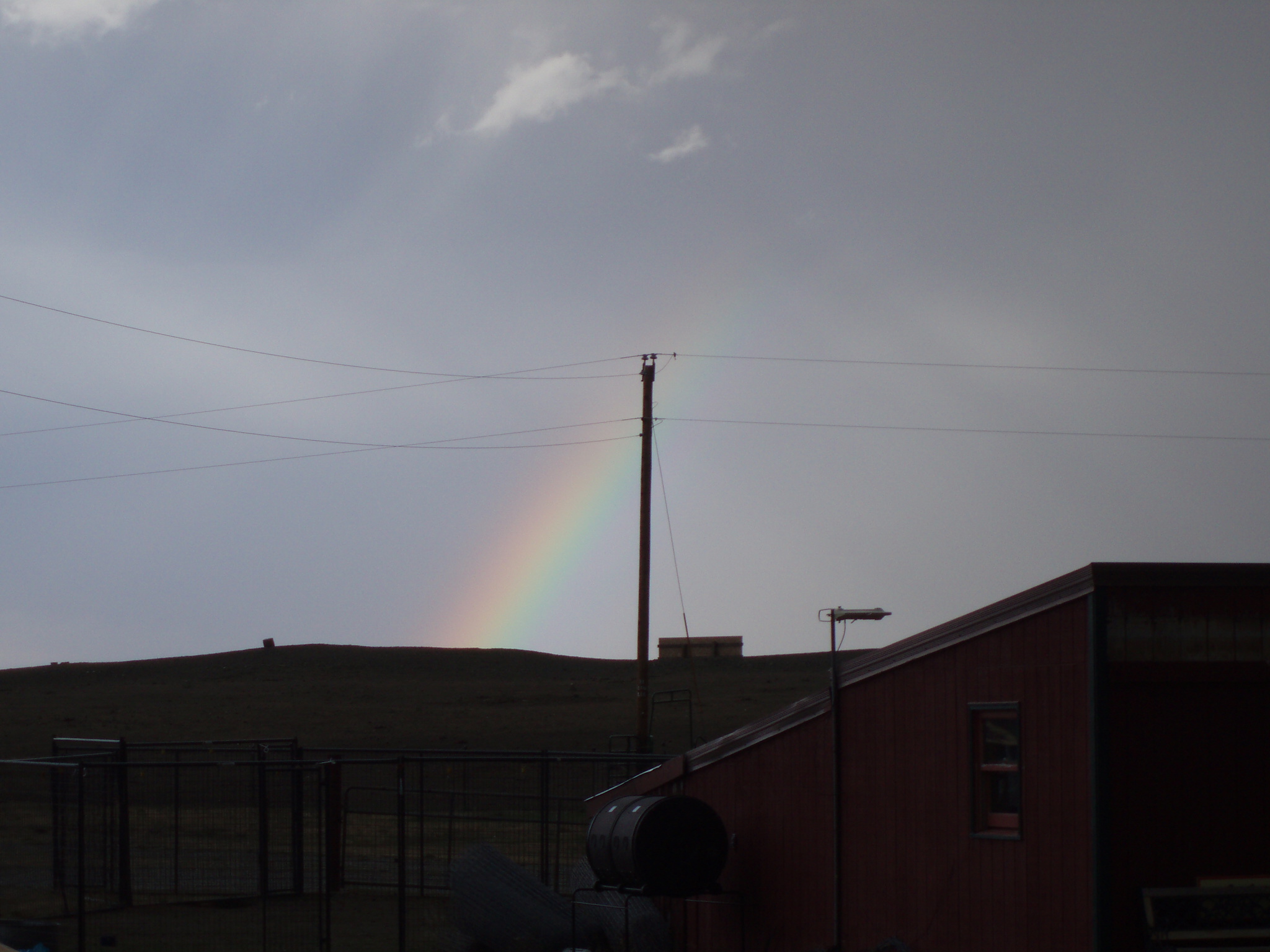 We stopped there and talked to the lady the runs the place. She wanted $15 per tent to camp or we could stay inside and sleep in a bed for $30 apiece. We all got pretty annoyed with her prices to camp. We ended up biting the bullet and staying inside. We haven't showered or done laundry since Wolf Point, Montana. We were all cold and wet and it's not like we've splurged on places to stay very often. We've only paid for 2 motels so for on this entire trip.  The skies didn't look very promising either.
All night Jamie bitched about how we paid $90 to stay here. Chuck and I didn't care very much. It wasn't much more expensive than the hostel in New Hampshire and it was a lot nicer. I worked on journal stuff and watched it rain feeling really good that I'm not outside right now. I worked on my computer for a while and crashed around 10pm.
When I finally went to sleep I could hear it raining really hard on the roof and I was really happy to not be outside right now.
     Click Here to Visit The Table of Contents
     Click Here to Visit Previous Page: Day 67: Gildsford, MT to Shelby, MT, The Ninja Interview
     Click Here to Visit The Next Page: Day 69: Browning, MT to Lake McDonald, Glacier National Park, MT, 4 Videos