Friday August 31, 2007, 85 miles (137 km) – Total so far: 4,097 miles (6,594 km)
## 76map ## 85.07 Miles 30.5 max 6:19 13.4 avg
     Click Here to Visit The Table of Contents
     Click Here to Visit Previous Page: Day 75: Sandpoint, ID to Sandpoint ID, Train Video
     Click Here to Visit The Next Page: Day 77: Ione, WA to Kettle Falls, WA

Last night I put earplugs in before I went to sleep and I slept great.  A million trains went by and they never bothered me.  I almost slept through the night for once but then it started to rain so I had to get up and make sure that our brooks saddles were covered and nothing important was going to get wet.
I slept till 7:30 and I rolled outta my tent and walked right into the best western for breakfast. Jamie and chuck were packed and ready to go. We sat same in the spot that we did yesterday and had another fantastic breakfast. Justine the cook came by to talk to us and to wish us good luck on the rest of our trip. Throughout breakfast we made fun of Senator Craig. The free press had a big picture of his face on the cover and a little black box over his mouth that said 'I'M NOT GAY!'
Back at the campsite we all packed up. Some guy came over and only wanted to know about how many flat tires we had gotten. I said 'I don't know, we just fix them and keep moving.' He chuckled and walked away. Chuck got pissed and said 'Why does he care?'
Mike Riscica took forever to get packed and ready to go. We didn't hit the road until about 10am. Riding outta Sandpoint we found the bike path that took us into the next town Dover.
Johnny Gunn told me a few days ago that we should just stay on route 2 between Sandpoint and Newport. It's a better ride and has fewer hills, however it is route 2. So we took his advice.
We stopped in Priest River to do grocery store kind of stuff. Then we rode a few more miles into Newport. At Newport we got off route 2 and crossed into Washington. Unfortunately we didn't get a 'Welcome to Washington', but that's ok, we're all alright with it. The Welcome to Idaho was more then we could have asked for.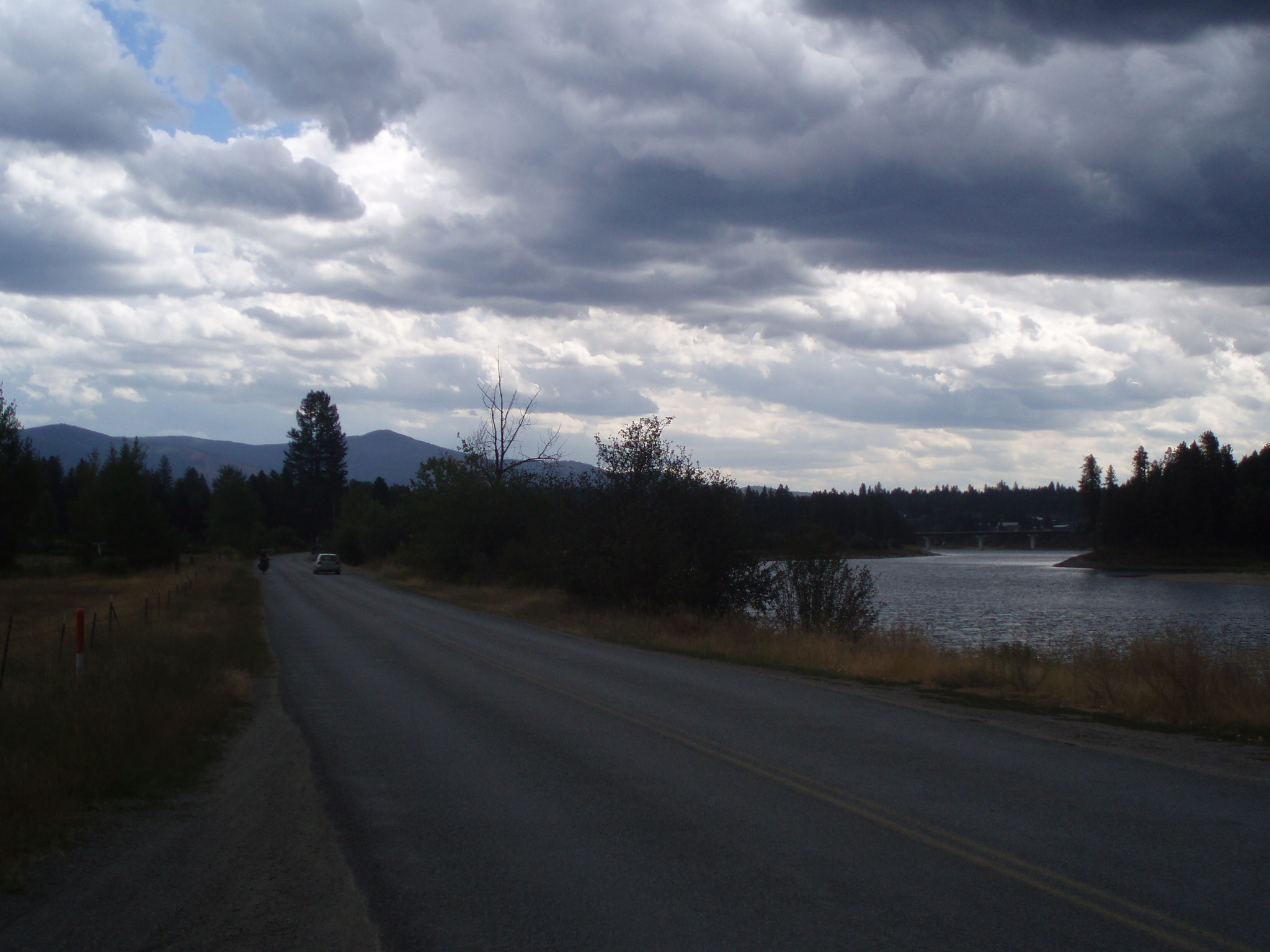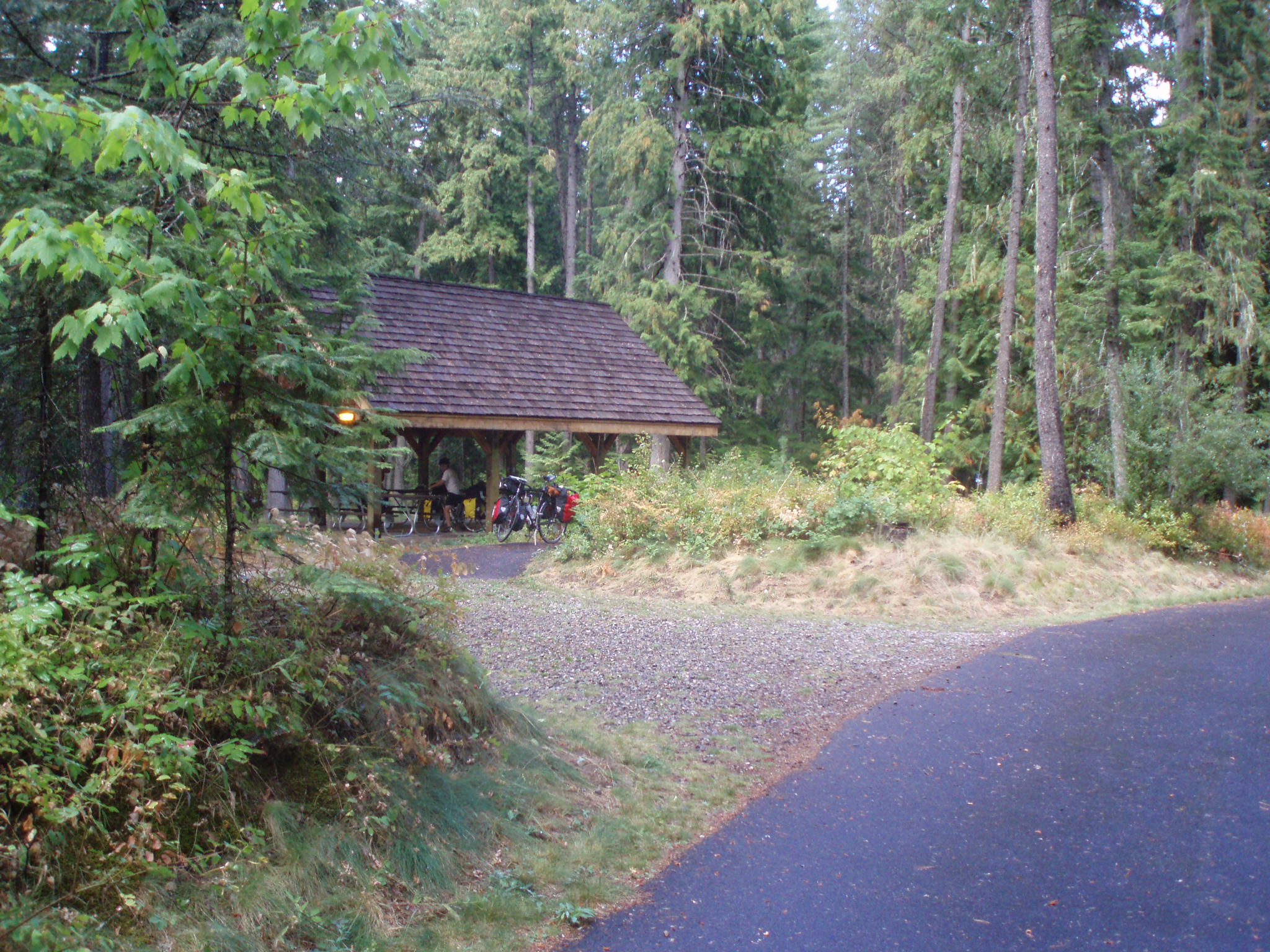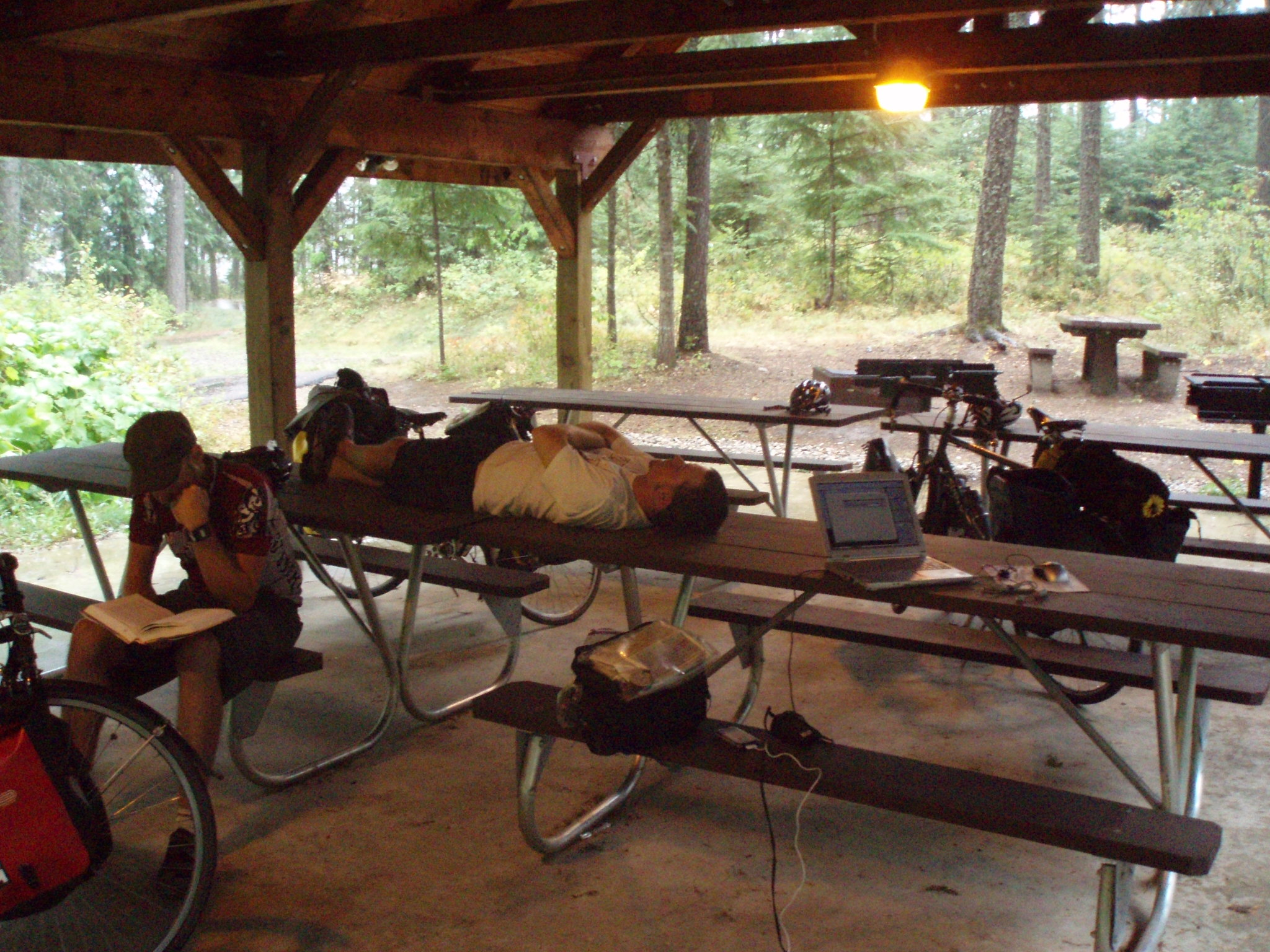 About 10 minutes after we crossed into Washington a big crack of thunder came from the sky and it started drizzling. We rode for about a quarter mile and then saw a US Forrest campsite and rode in looking for shelter. Luckily we found this beautiful picnic pavilion and as soon as we all got underneath, the sky really opened up and it down poured for about an hour. Jamie took a nap, I worked on my computer and chuck read his book.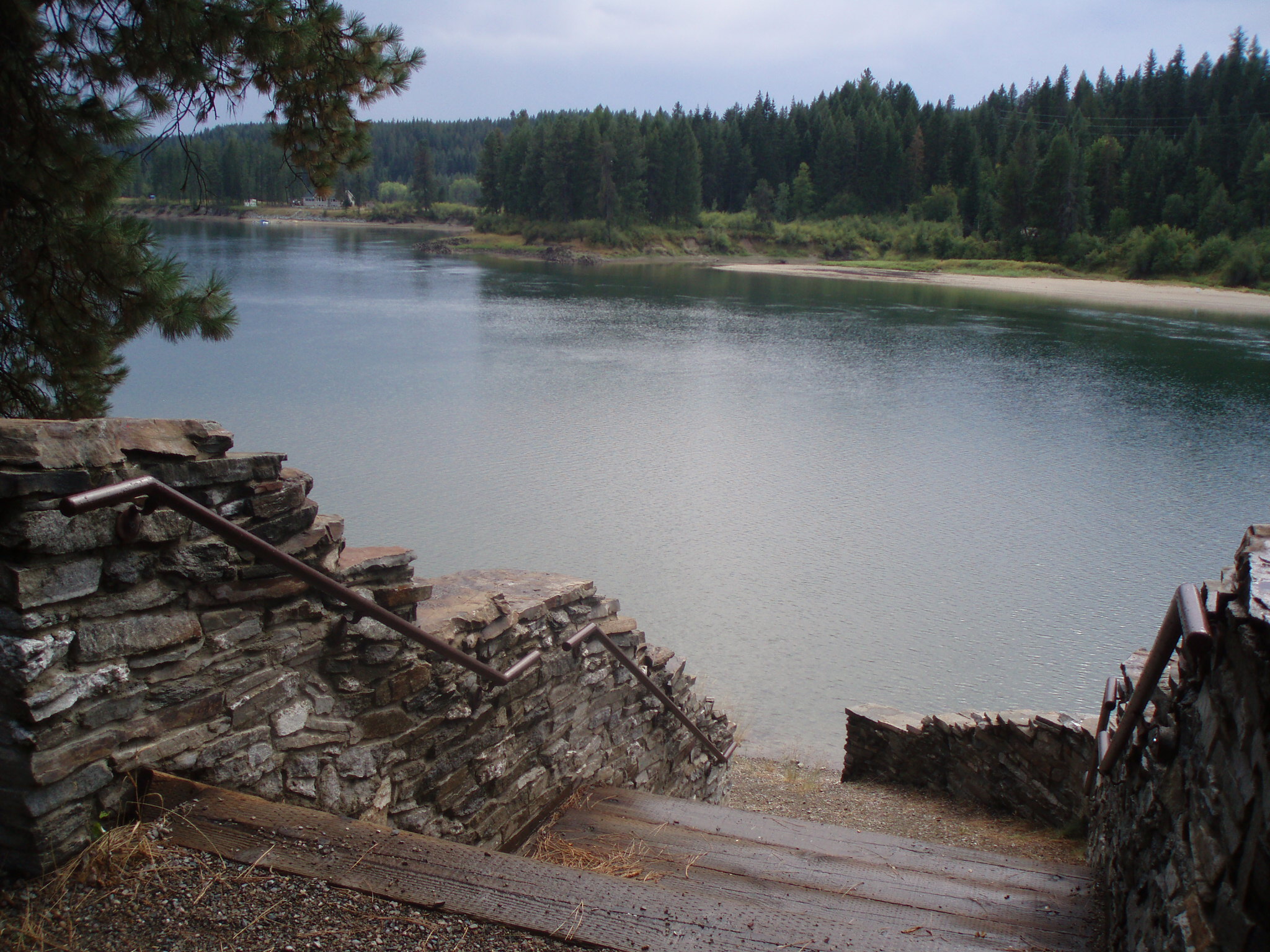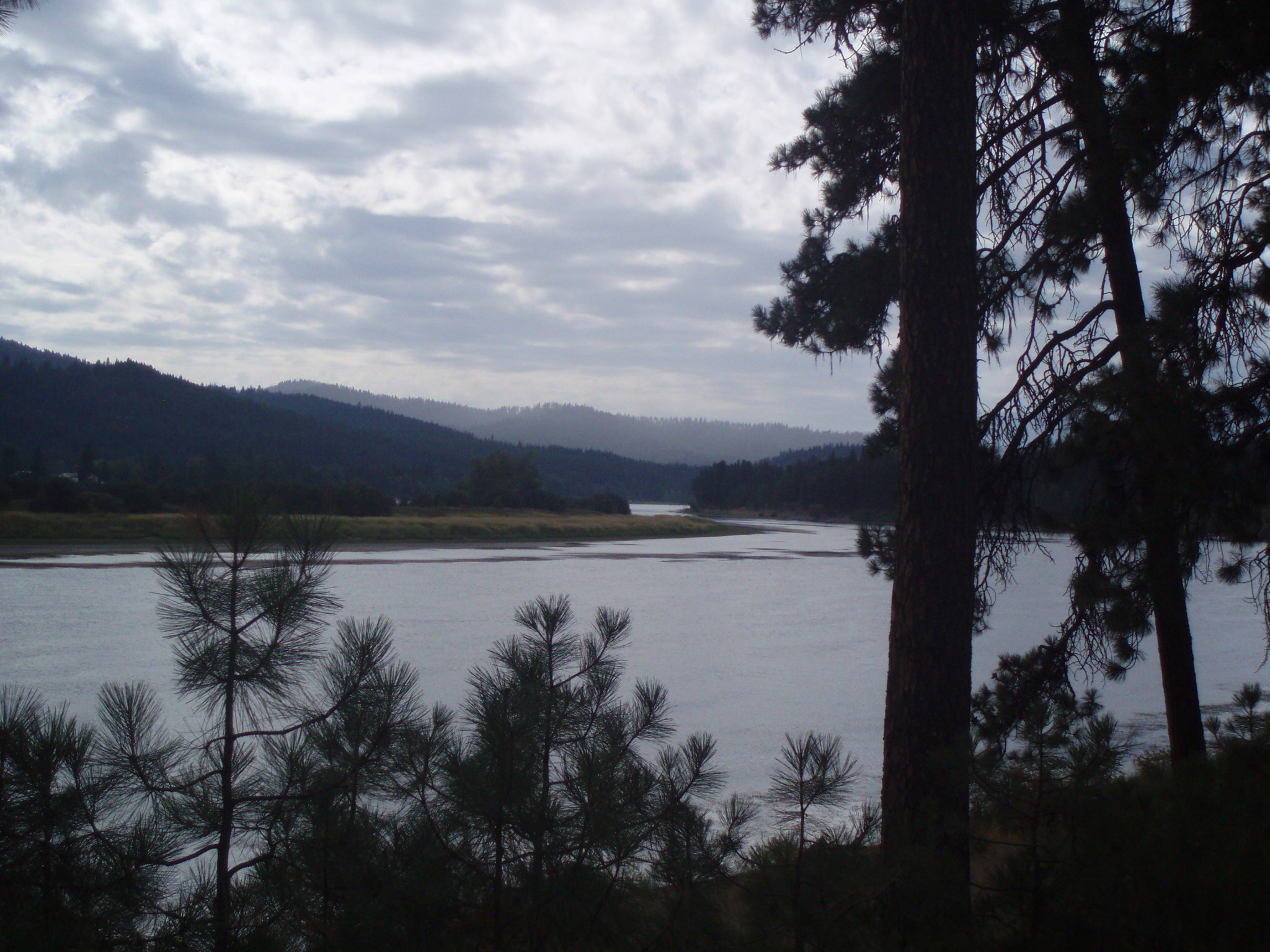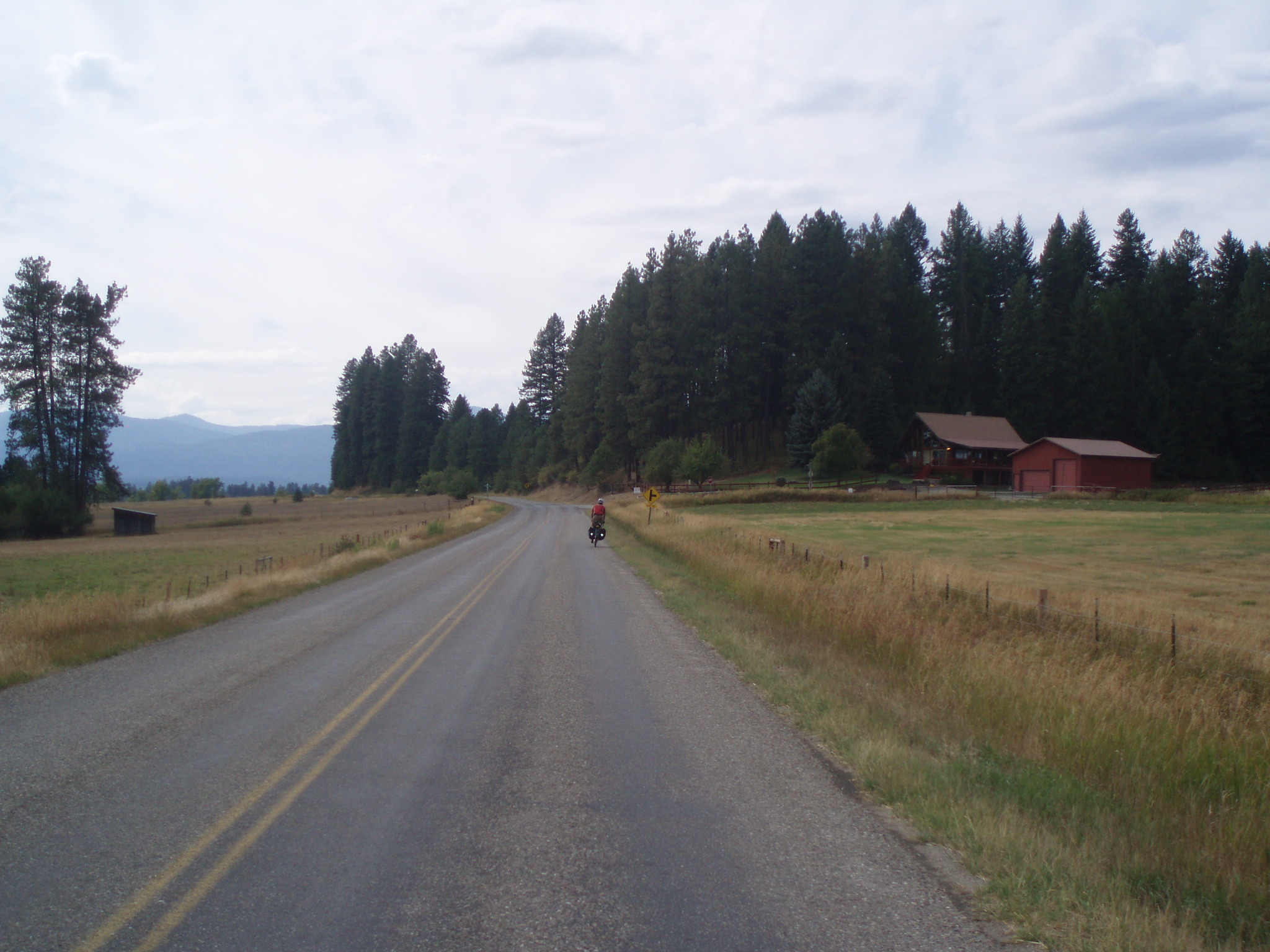 The rain passed pretty quickly and after it was gone it was a beautiful day again. That rain also brought us a little tailwind which helped tremendously with the rest of the days riding.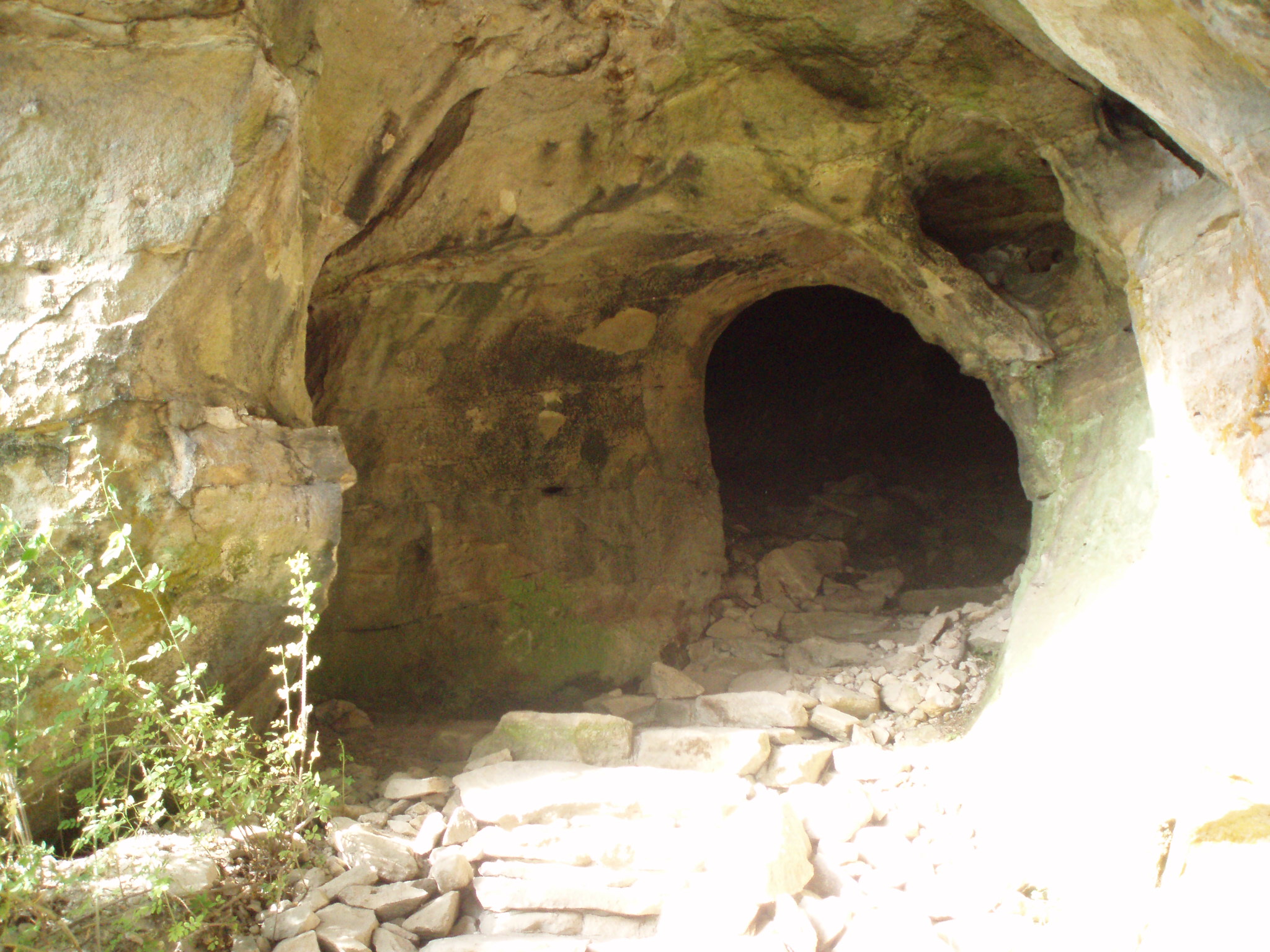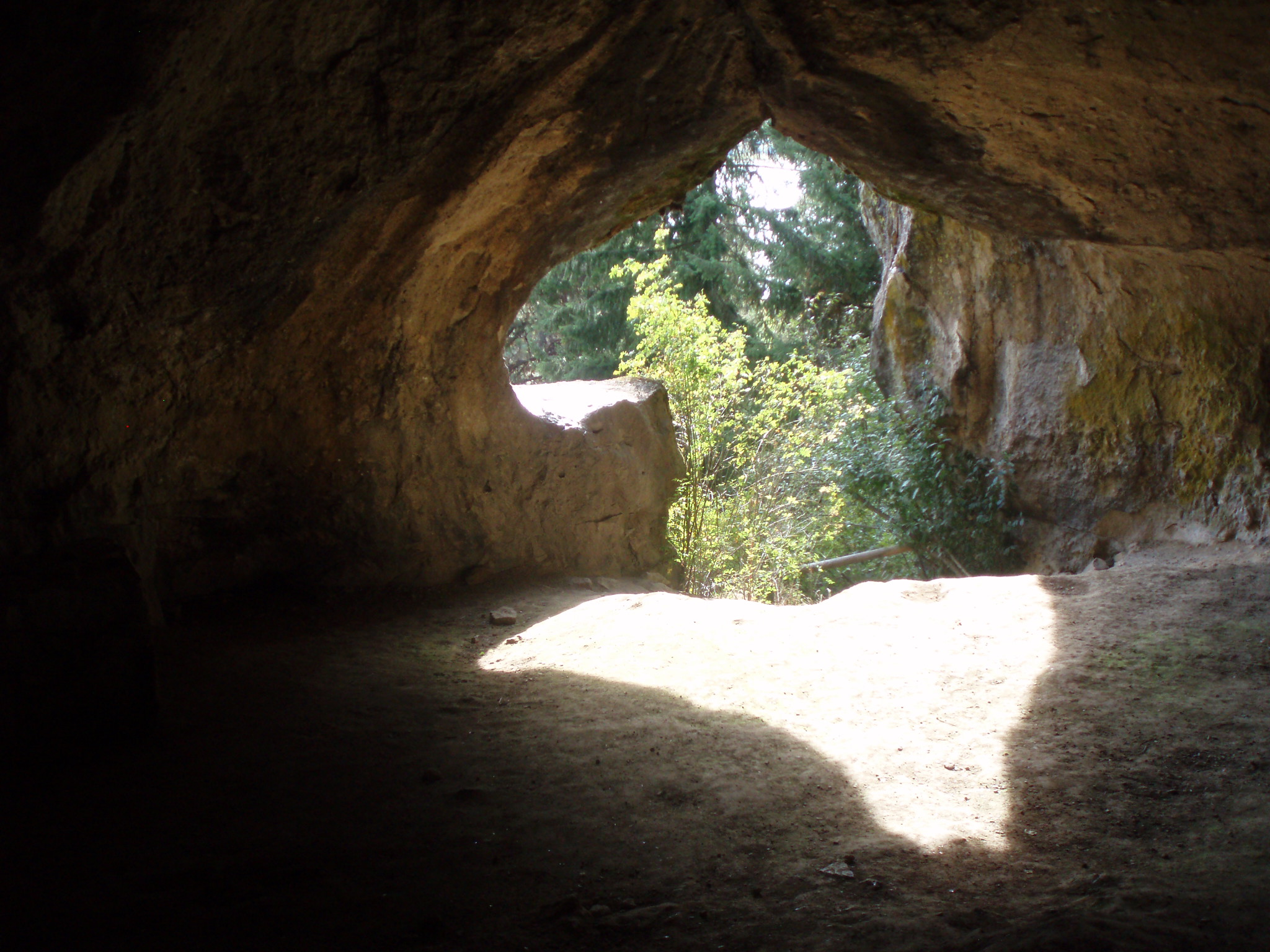 Riding along the Pend Oreille River was really pleasant. We stopped so Chuck could run up and check out these really cool caves.  Jamie and I were too lazy to climb up the hill.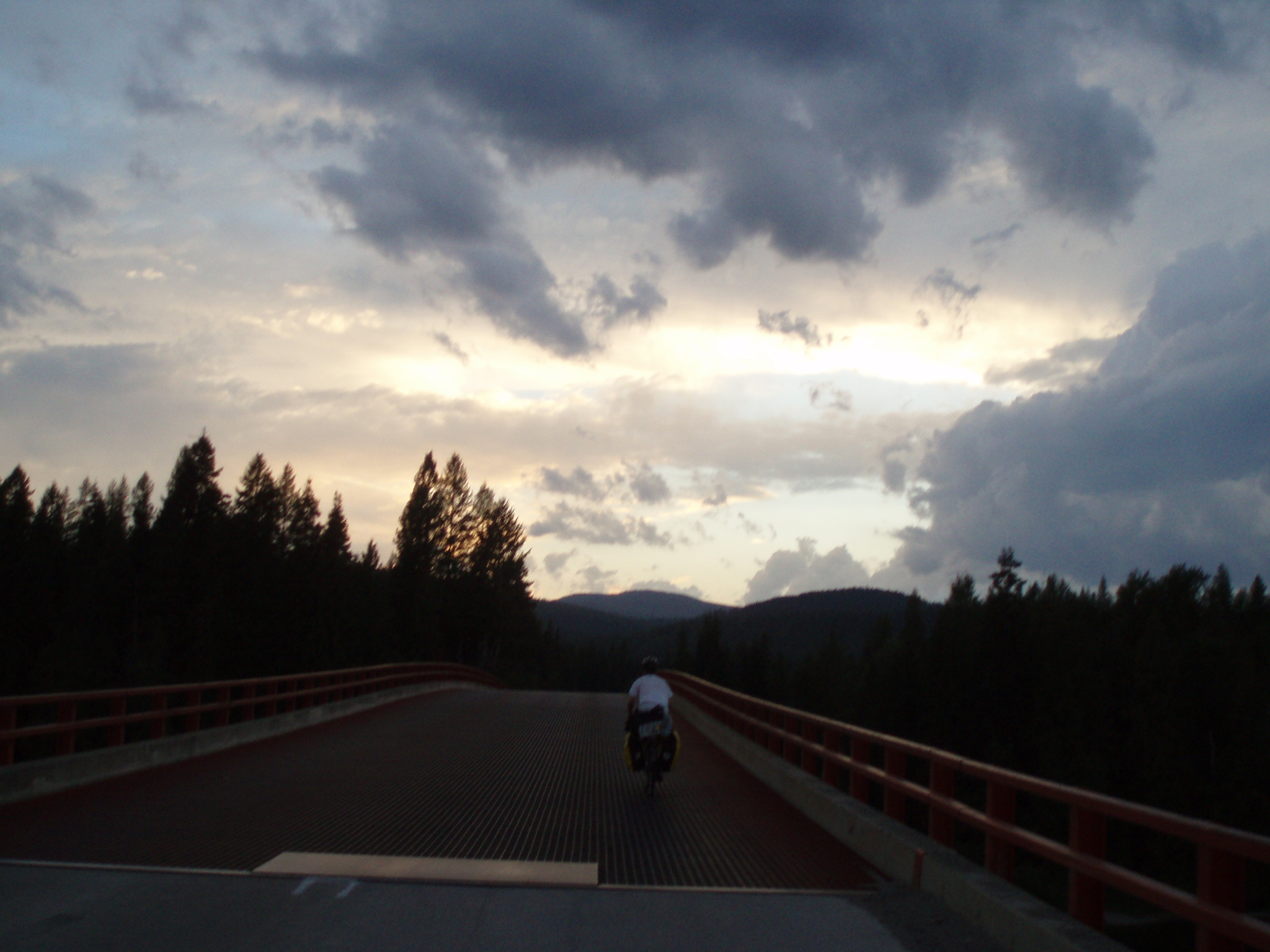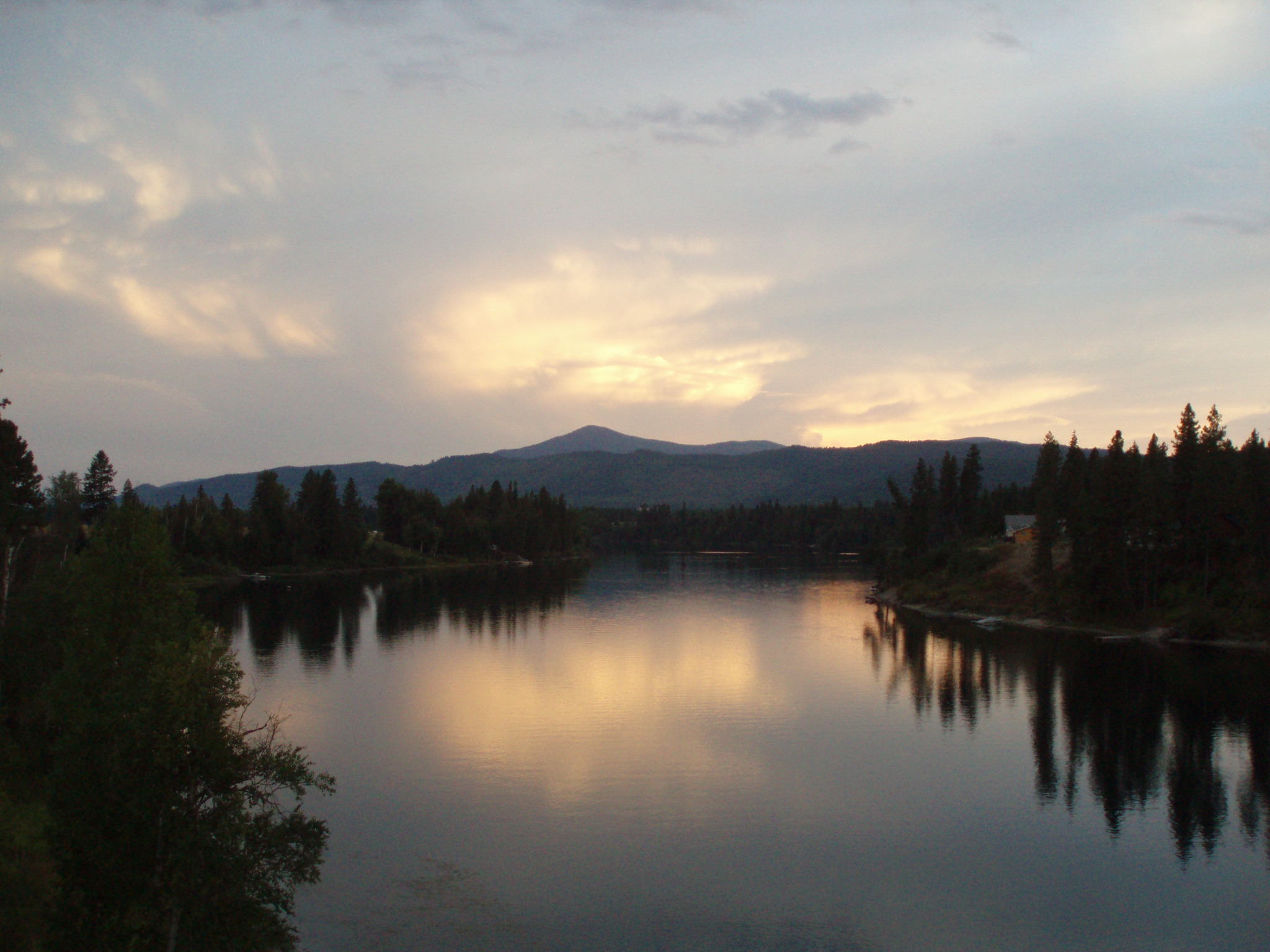 The rest of the day we just rode along the Pend Oreille River towards Ione. Chuck and Jamie both saw a black bear running across the street. It was starting to get dark so we raced against the sun into town.
We finally crossed the river and rode into town.We found the city park and it had the largest picnic pavilion we have ever been to. Chuck and I were starving so we rode back to the pub to get some food. Jamie was tired and didn't want to go.
At the bar we drank a lot of beer and watched this beautiful lightning storm that was above the mountains and across the lake. We met these 2 girls from Idaho who were vacationing up here for the weekend to go kayaking. They were pretty cool we talked to them for most of the night. It got late so we went back to the city park.
Tomorrow is the beginning of the end. It is the first climb of 5 climbs that we have to do in 5 days.  At the bottom of the 5th climb it is a 100 mile dash to the Pacific Ocean.  We're 6 days away from reaching the Pacific Ocean.
     Click Here to Visit The Table of Contents
     Click Here to Visit Previous Page: Day 75: Sandpoint, ID to Sandpoint ID, Train Video
     Click Here to Visit The Next Page: Day 77: Ione, WA to Kettle Falls, WA