Sunday September 2, 2007, 48 miles (76 km) – Total so far: 4,203 miles (6,765 km)
## map78 ## 47.54 9.7 avg 37 mph 4:53
     Click Here to Visit The Table of Contents
     Click Here to Visit Previous Page: Day 77: Ione, WA to Kettle Falls, WA
     Click Here to Visit The Next Page: Day 79: Republic, WA to Omak, WA
Drive-Time Video
Last night tons of noise kept coming from that party on the other side of the park. In the middle of the night a car pulled up right outside our tents and this guy got out and started setting up a giant Walmart tent. His wife was wearing this really pretty dress. These folks looked like they just came from a cocktail party. They didn't look like people that sleep in a tent. When they started shining flashlights all over the place and making a lot of noise I put in the earplugs and I was out.
In the morning we packed up pretty quick. Jamie slept without a tent and slept great. I went over to use the bathroom where the people were camping and the toilet enclosure had nothing more than a shower curtain. So while I was sitting there some guy walked in and threw the shower curtain open on me.  Scared him more then he scared me.
The people who showed up in the middle of the night came out of their Coleman mansion and said hi. They were nice. The wife didn't have on that pretty dress anymore. They were from San Diego and on their way up to Canada. They also had a little baby with them. We didn't talk long, we were all starving.
At the breakfast place there were all these bicycles parked outside, we had nowhere to put our bikes. Inside there was a whole group of cyclists and they were really excited to see us. They were doing an annual 4 day credit card ride around Washington. Some of them were from Seattle, but others were from Virginia. We all had a great time chatting with them at breakfast. Such nice people! One of the guys from Seattle gave us his contact info, just in case we have any problems while we're in town.
They were getting ready to go as we showed up. They are also riding over Sherman pass today, so we said we'll see you later in Republic.  Most of them had really great classic steel frame bikes.
At breakfast some crotchety old man heard us making fun of Senator Craig and he got real pissed. I think he heard Jamie say real loud 'I'M NOT GAY!'. He got up, gave us all nasty looks and moved his seat across the diner.  On his way out the door he gave our table the stink eye.  So we joked about that guy and Senator Craig for the rest of our breakfast.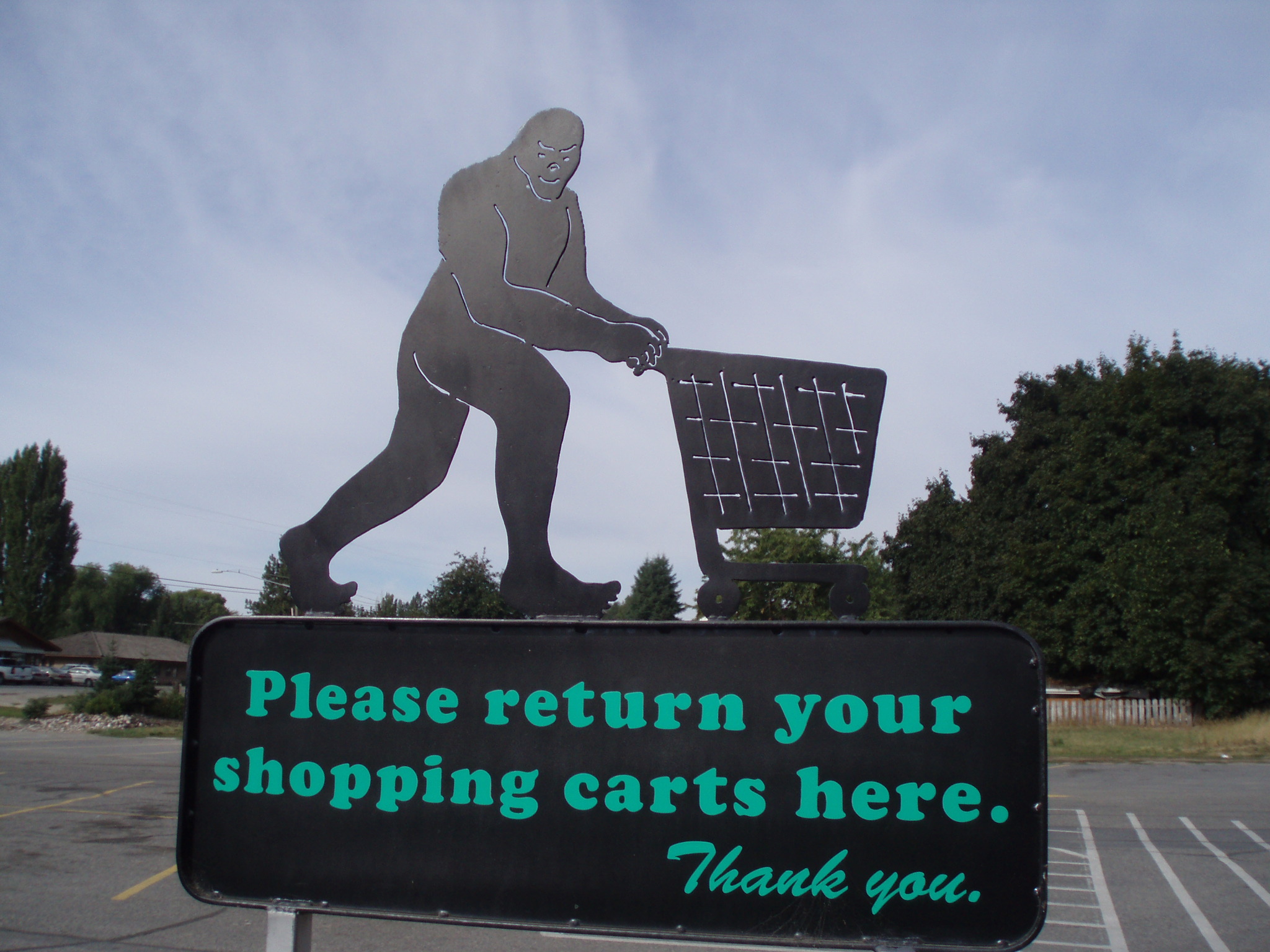 After breakfast we went over to the grocery store and we saw in the newspaper dispenser that Senator Craig Resigned. Good, what a jerk. At the grocery store we all stocked up on snacks and lunch for the big climb today.  One of the cashiers looked like Jon Waters, outside the grocery store Jamie and I had a 'Hey, did you see Jon Waters in there? What's he doing here?' moment.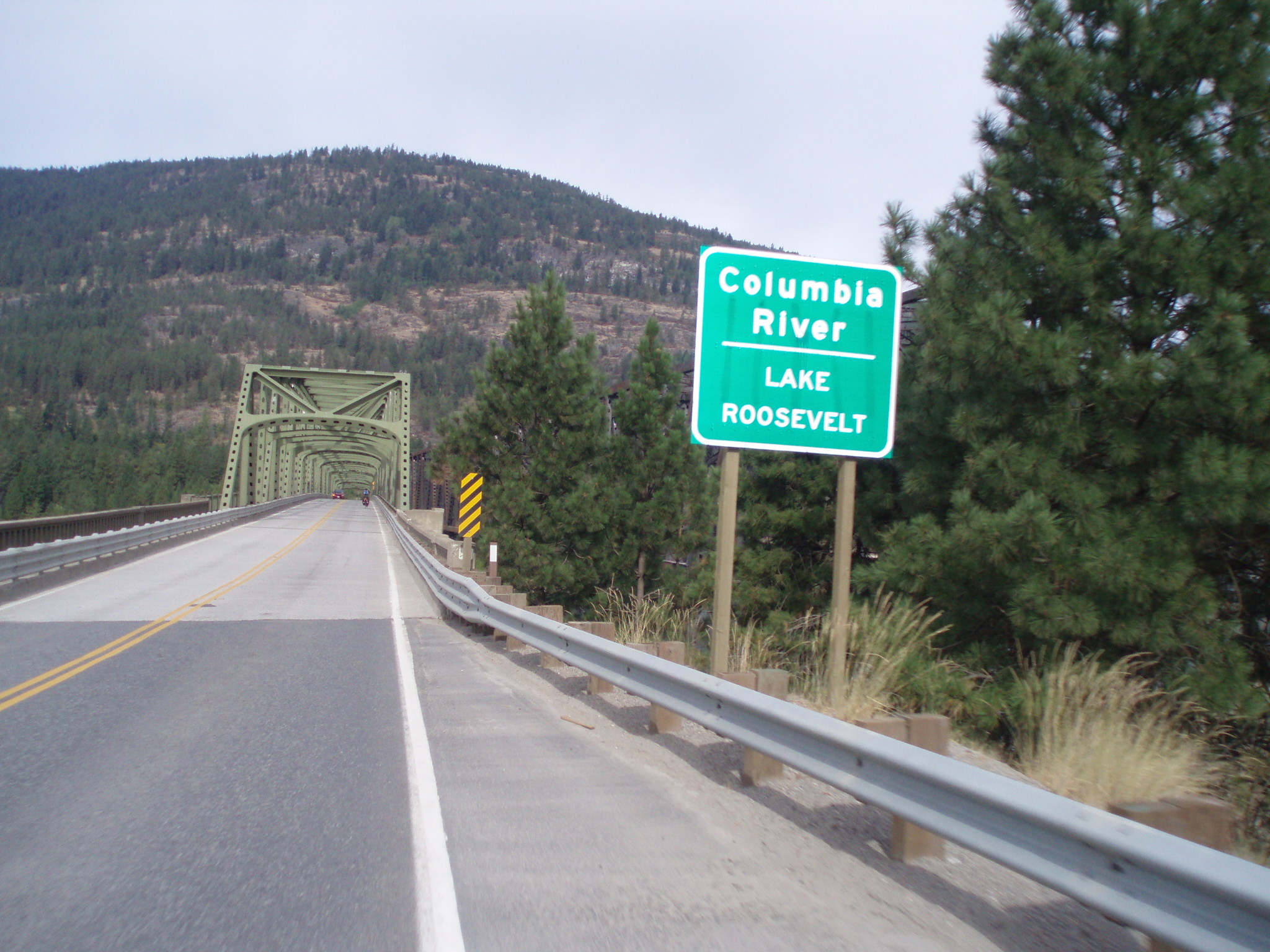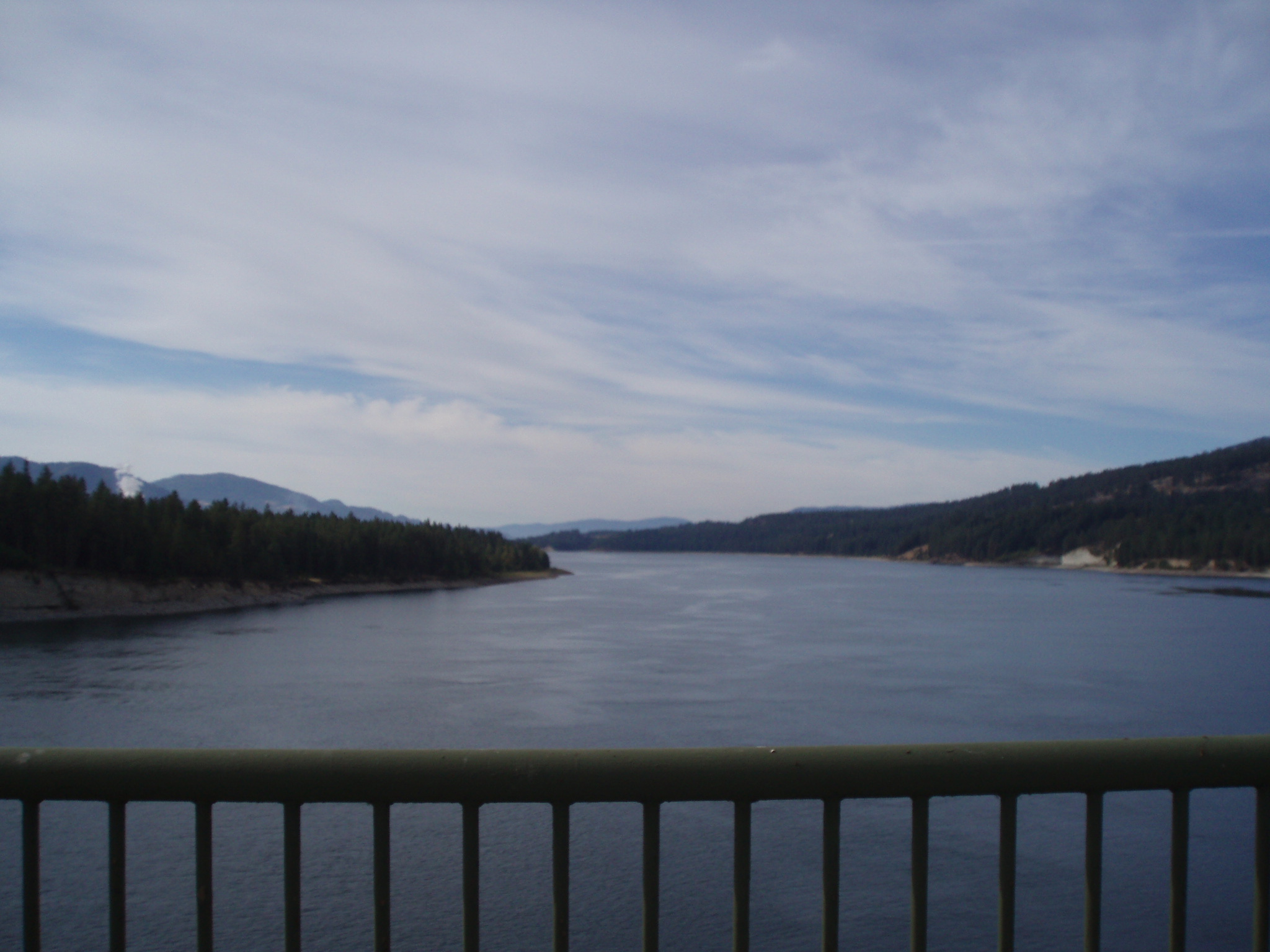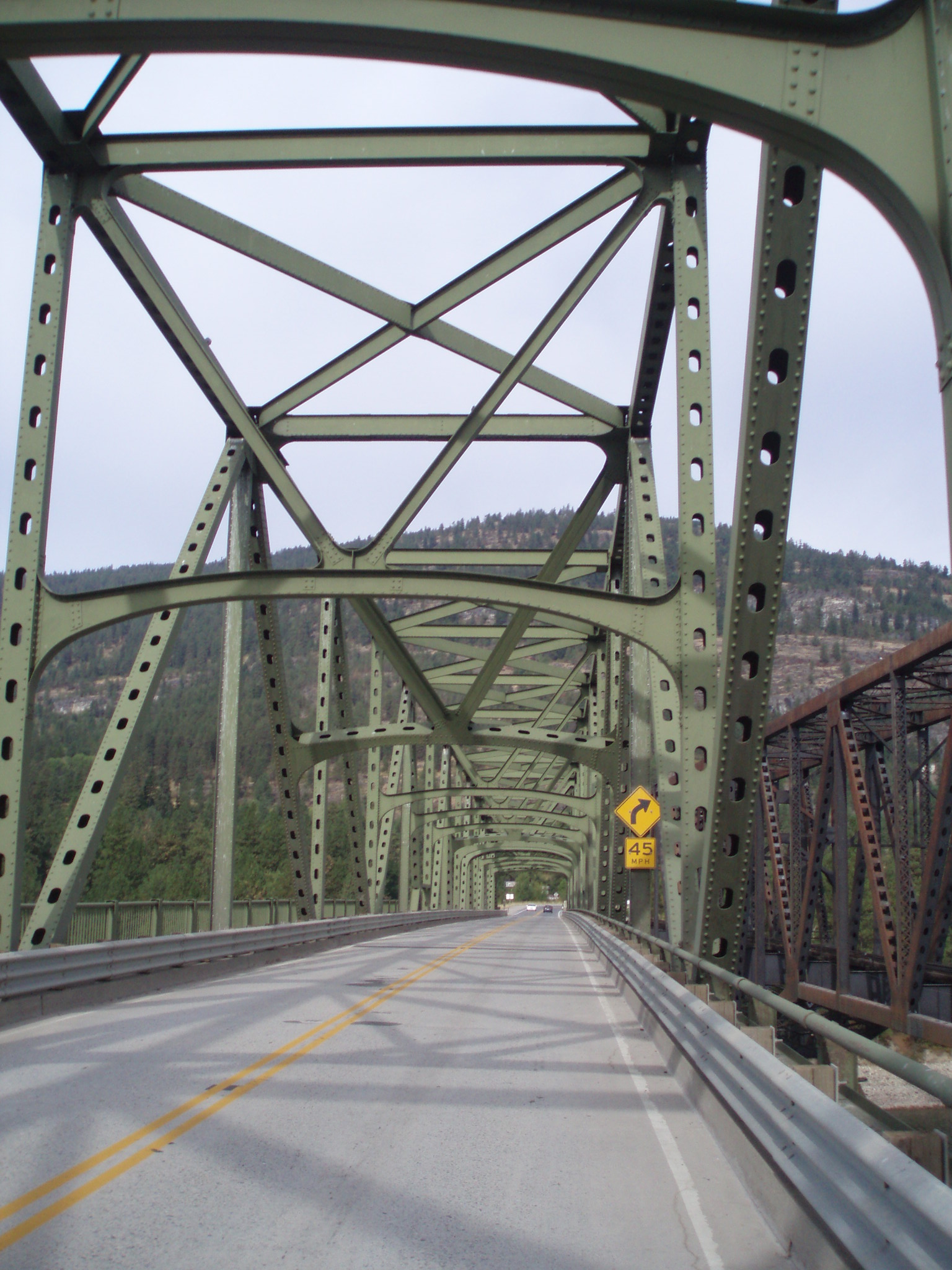 We just rode outta Kettle Falls on Route 20; it's shorter than the silly roundabout way the NT sends you. We crossed the Columbia River; we'll be seeing that Columbia River again when we finally get to Portland, Oregon.

The beginning of the climb up Sherman pass was really nice. We all rode pretty strong. We decided to eat lunch at the top of the pass.
The last few miles chuck and Jamie got ahead. I started to not feel well. I was starving, tired and felt like I wanted to puke. At the top the climb it got really hard   and I was struggling pretty badly. I started to get really upset, because I love climbing up mountains and I couldn't get in my groove. Some lady in a car rolled down her window all excited and said 'Ya know, the cyclists on the other side of the pass, sure are having a lot of fun!'
I just waved and kept struggling along. Good for them. I didn't feel good and I knew I still had another 3 more miles of steep climbing.
½ a mile to the top I saw Jamie and we took a break. I had to lie down for a few minutes. Jamie was mad because the adventure cycling maps blatantly lie about the switchbacks they only show 2 when there really is 8. I knew this. I learned this on the Transam in Virginia & Kentucky and forgot to tell him.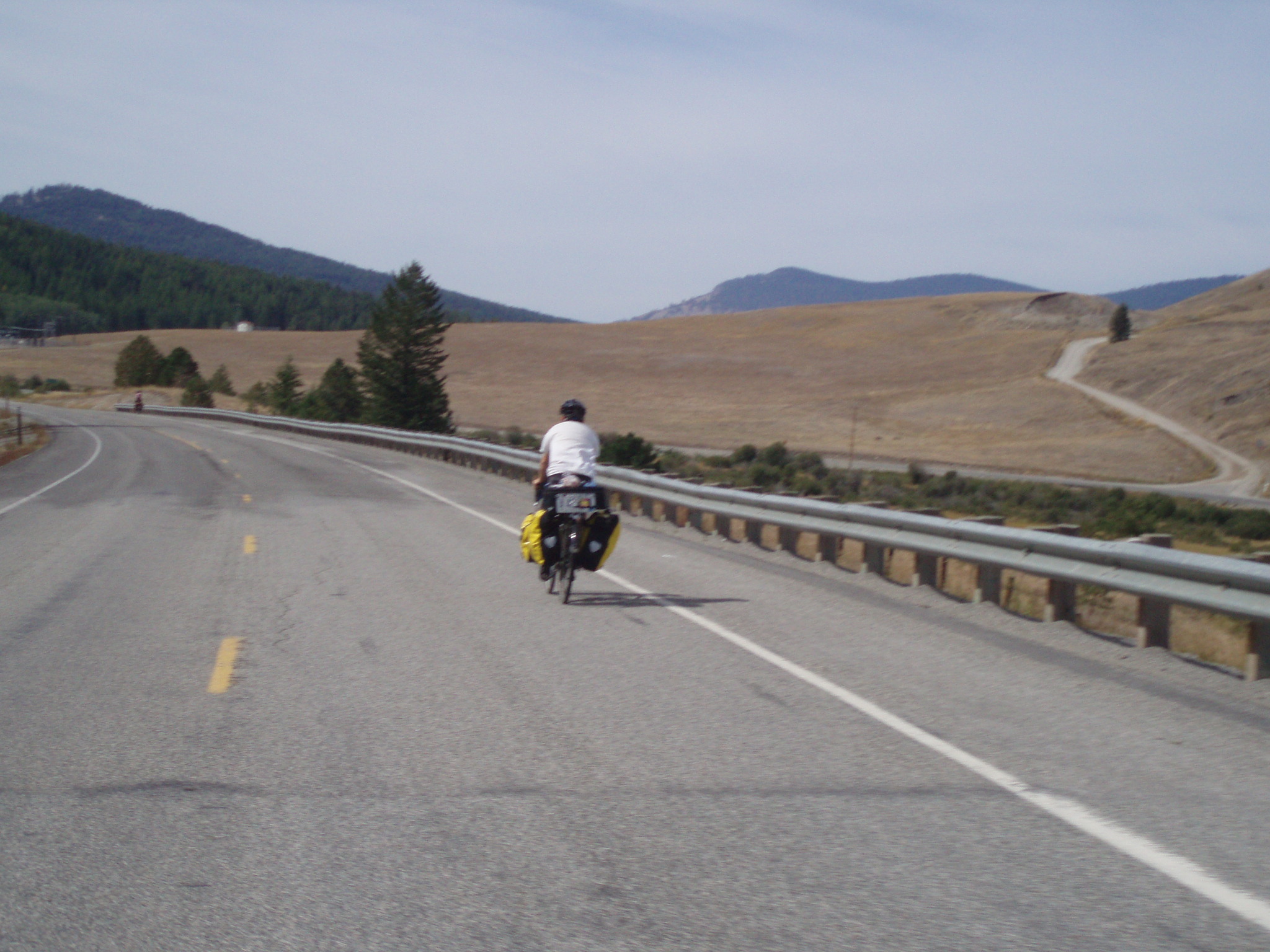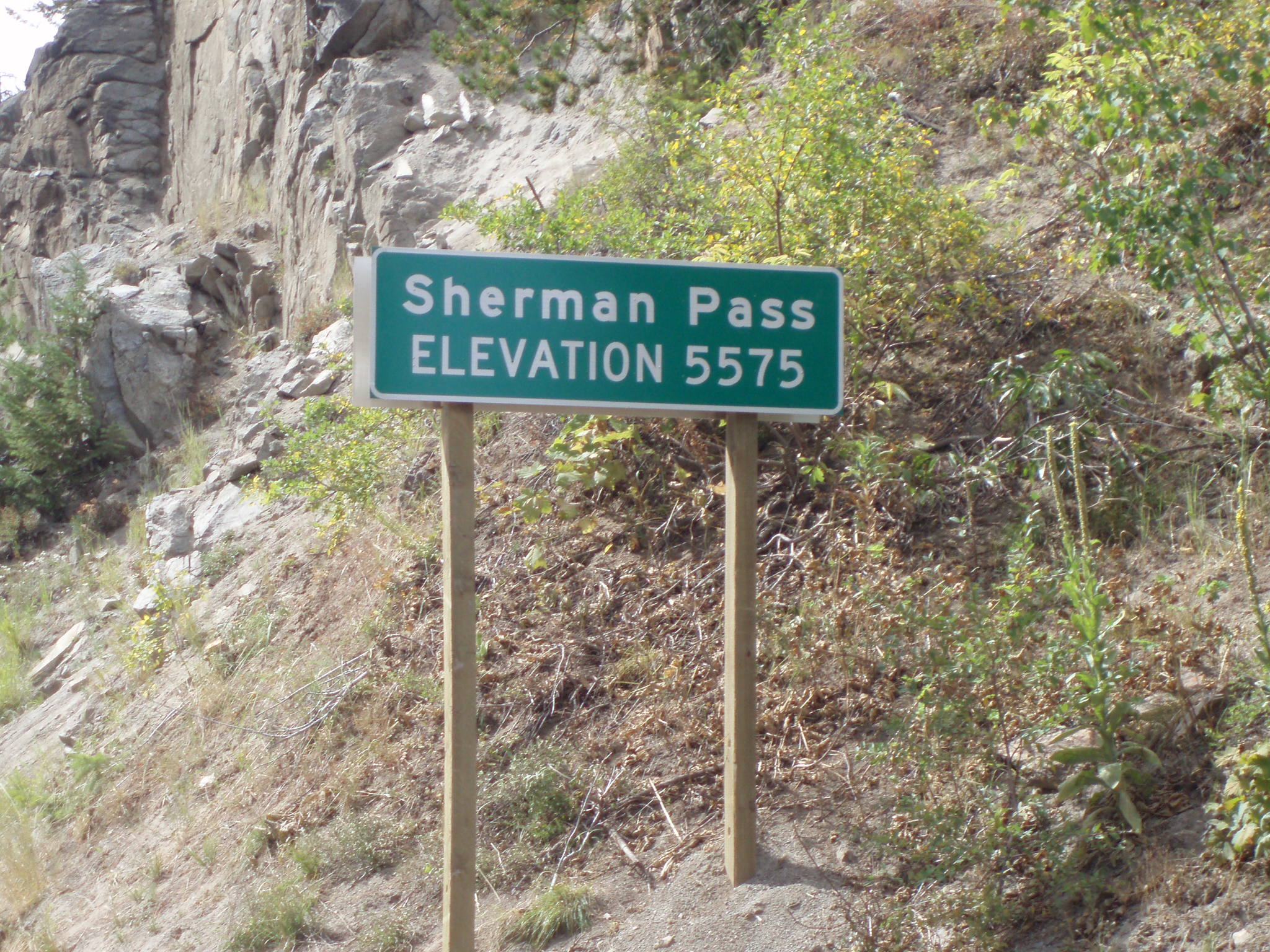 Eventually we rode up to the top and met chuck. Chuck said he saw a bunch of mountain men who were out hunting deer. They were really impressed with his beard. 
We ate lunch and discussed who we all feel cheated because there weren't any good views going up the mountain. We were just tunneled in trees.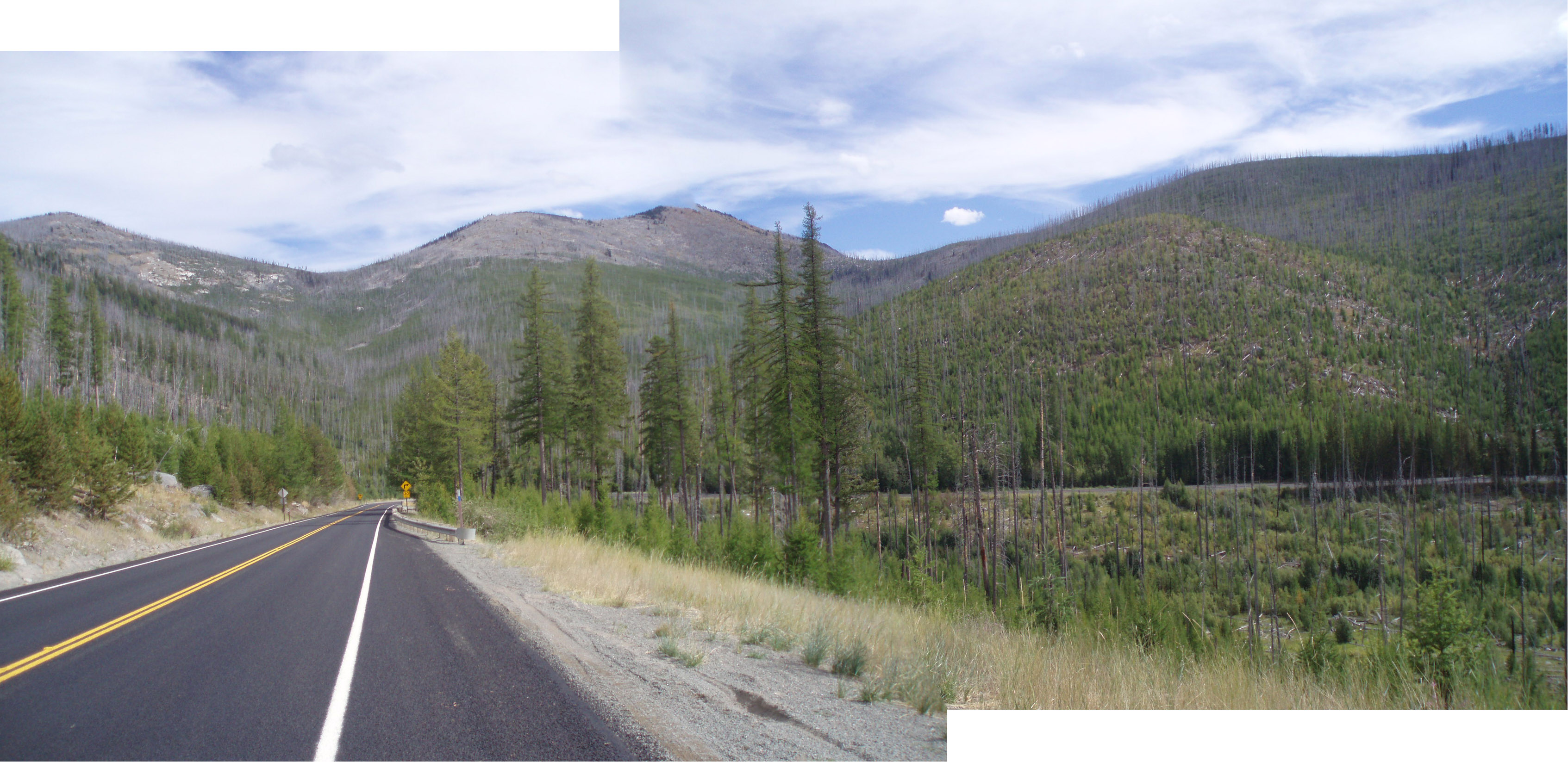 Coming off the top of the pass we all went flying down the hill at a steady 30 mph for a good 20 minutes. There were some nice views on the way down. It felt great knowing the rest of the day was downhill.
¾ of the day down the hill I saw chuck talking to some guy in a car with a bike strapped to it. I rode up and this guy started telling us about all the great cycling in Washington and we should get off route 20 to go see something that's 200 miles away. I told him that we've been cycling for 11 weeks and we just want to hit the coast. But then he wouldn't stop telling us about places and stuff we didn't care about.
Eventually we literally had to just walk away from the conversation as this guy was still talking and pointing to his map. We were all tired, cranky and just wanted to get something to eat.
We rode into Republic and avoided that annoying guy saw a few minutes ago. Jamie and Chuck each got a beer at the local pub. I walked around town and saw some of those nice cyclists from breakfast. They are all so friendly. I also saw 3 other cyclists from Seattle riding expensive high-end REI bikes. They were real cool I also talked with them for a bit.  It's a great feeling meeting local cyclists from Seattle.
We ate dinner at the restaurant in town and then went back to the pub. We have nowhere to go tonight. The free camping in Republic is at the fairgrounds and the fair is going on. None of us have any desire to be around that many people or farm animals.  We decided to just go down to the gas station and wait around for someone to feel sorry for us and offer us a place to stay.
I sat there for 30 minutes and I wasn't feeling good. Jamie was confident that we were going to find something, but I just wanted to lie down. I was real cranky and told the guys that I don't feel good I'm just going to go over to the high school and lay down. If you find something call me.
I rode over to the high school and as soon as I was about drag my bike into a baseball dugout. This car drove up and scared me, but this nice lady asked if I needed a place to stay. She said cyclists have been staying at her house all summer.  I told her I had 2 other guys with me and she that are great! So she drove over to the gas station and gave us directions to her house.
We rode up the hill and stayed with Diana and her Husband Boyd. They were really awesome. Diana told us about all the local politics in republic and how she is trying really hard to get this rail trail bike path setup on an old railroad bed. Boyd is a miner and he told us all about the process of mining gold. All night long there was lots of great conversation going on.
We all took showers and felt a lot better. None of us have showered since our day off in Sandpoint.  Tomorrow is Labor Day. Summer is officially over. We're going to cross Wauconda Pass tomorrow. It's a 2000′ climb and then a 4000′ downhill. Wauconda is a joke compared to what we did today on Sherman Pass.
     Click Here to Visit The Table of Contents
     Click Here to Visit Previous Page: Day 77: Ione, WA to Kettle Falls, WA
     Click Here to Visit The Next Page: Day 79: Republic, WA to Omak, WA
Drive-Time Video