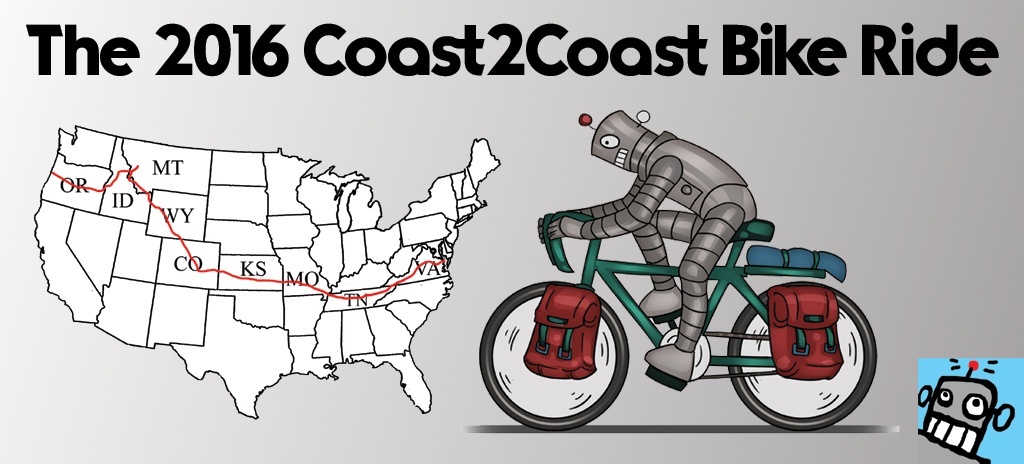 Click Here to Visit The Table of Contents
Click Here to Visit Previous Page:  Mail Drop, The Oil Refinery and Riding on The Interstate – Day 51
Click Here to Visit The Next Page: Getting Stuck In Lander –  Day 53 & 54
Day 52 Rawlins, WY To Jeffrey City, WY
July 14, 2016
73.7 Miles for the day
2,721.3 Total miles for trip
5:08 Ride Time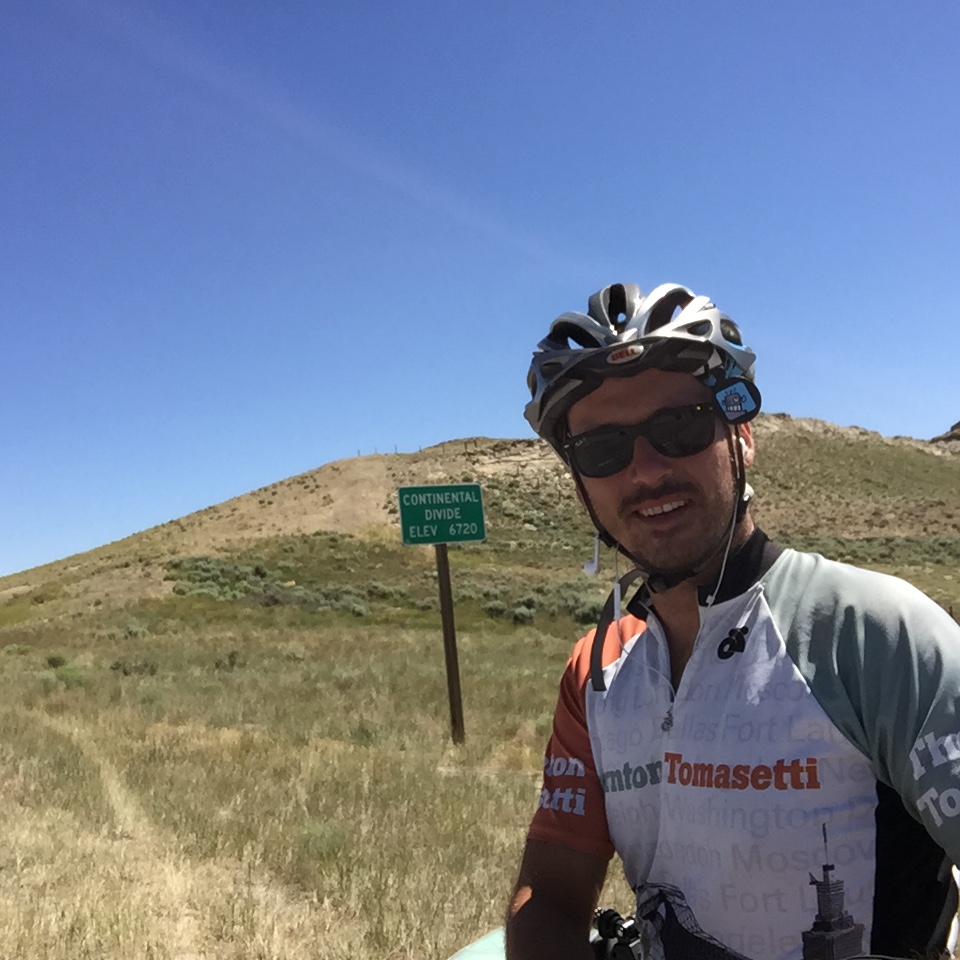 I slept OK last night on the picnic table. I took a shower in the morning and left pretty early. I grabbed breakfast at Burger King and tried their new breakfast burrito. Its nothing to write home about. I also stopped at Walmart and got some snacks.
Lately I feel like I haven't needed to drink as much water or eat as much food. My body has gone through several weird changes on this trip. I've been riding all day and only drinking 3 bottles. When I was on the east coast I used to drink 7-10 bottles a day. I think its the altitude.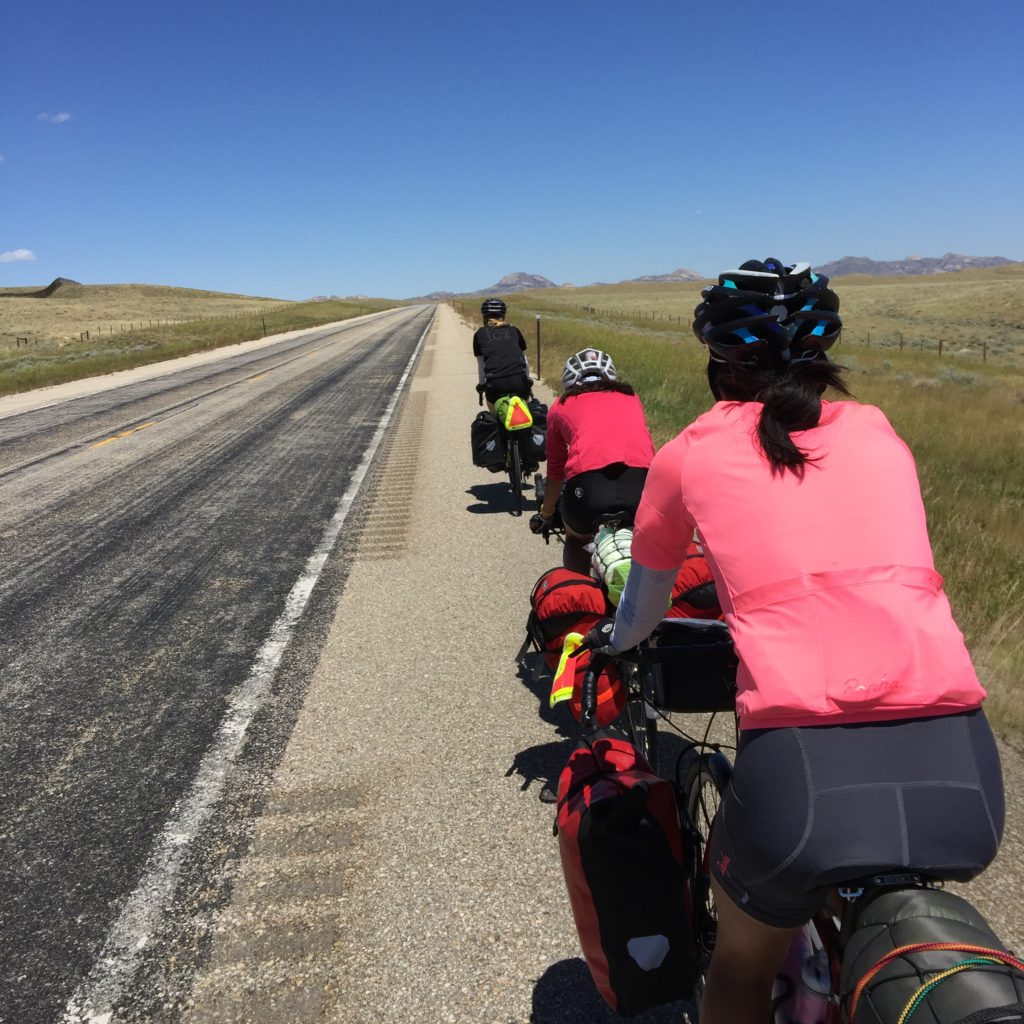 In the middle of the day, 3 of the girls from the ACA group caught up to me. The winds were really bad so we drafted each other all the way into Jeffery City. Today was a rough day of cycling for everyone.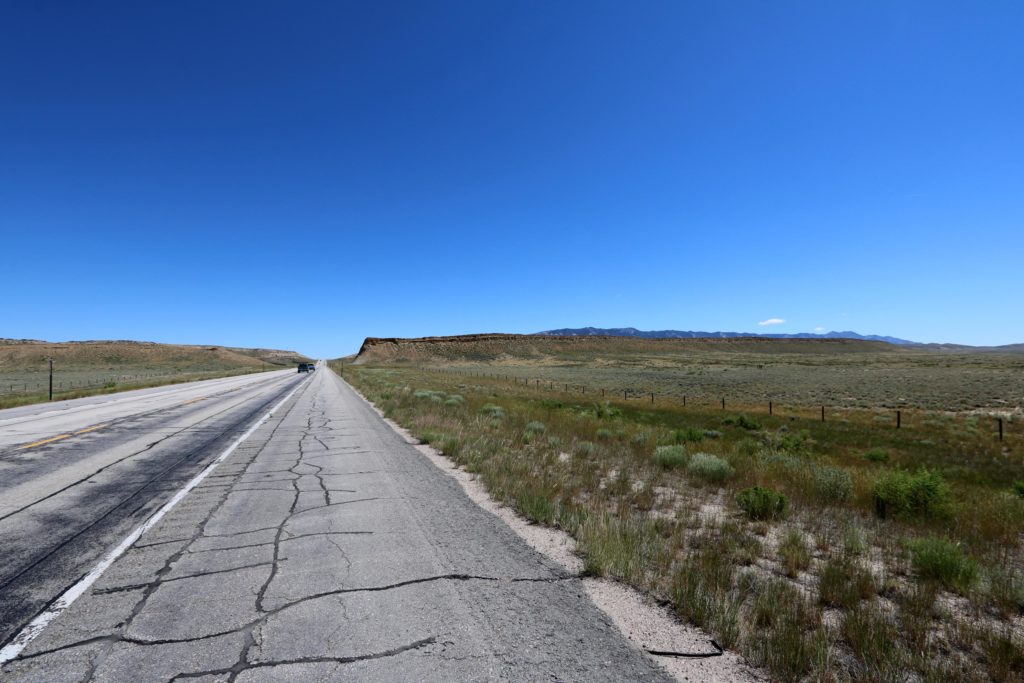 When we arrived at Jeffrey City everyone drank a few beers to relax from pushing through the wind.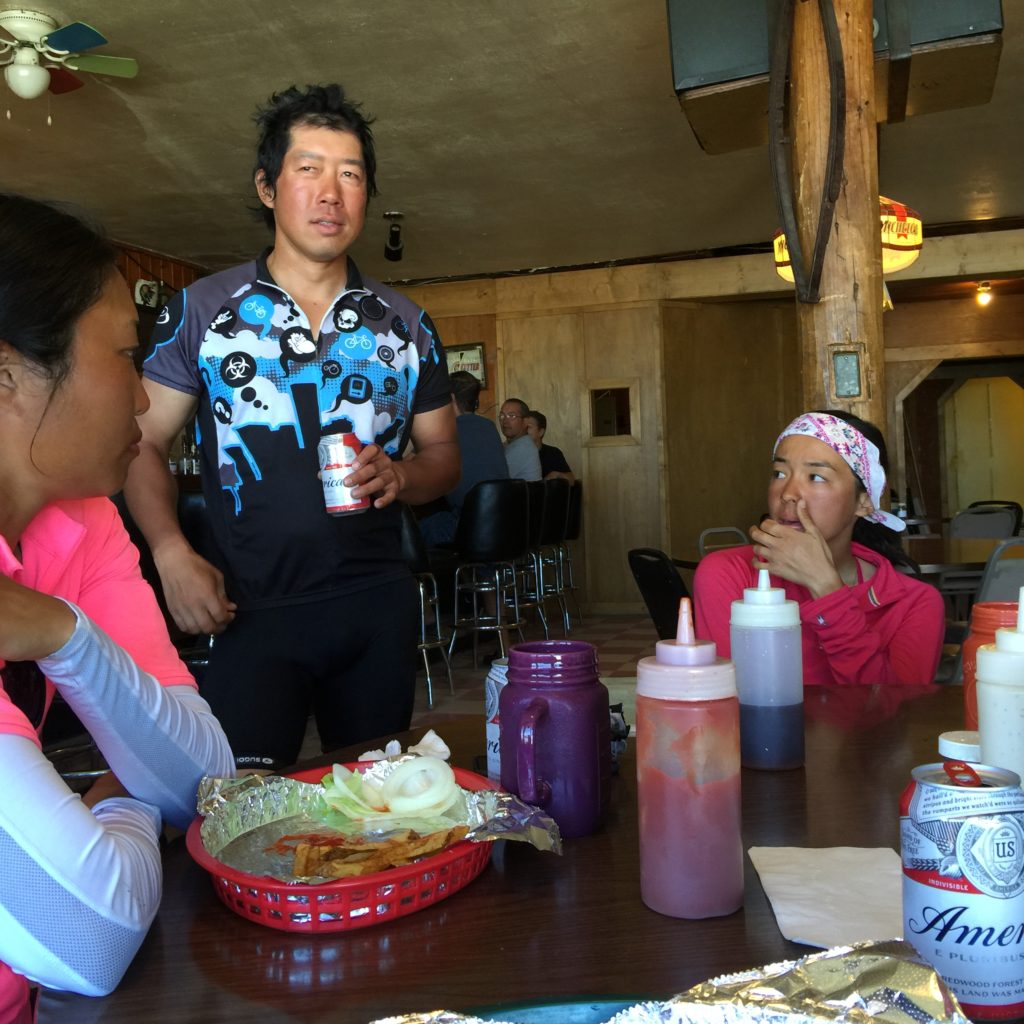 Jeffrey city is hardly a city. Its more like a ghost town. It used to be a uranium mining town. But that dried up and everyone left. The only thing in town is a restaurant/bar. A cool artist guy moved there a few years ago and he hangs out with all the cyclists, but he wasn't around.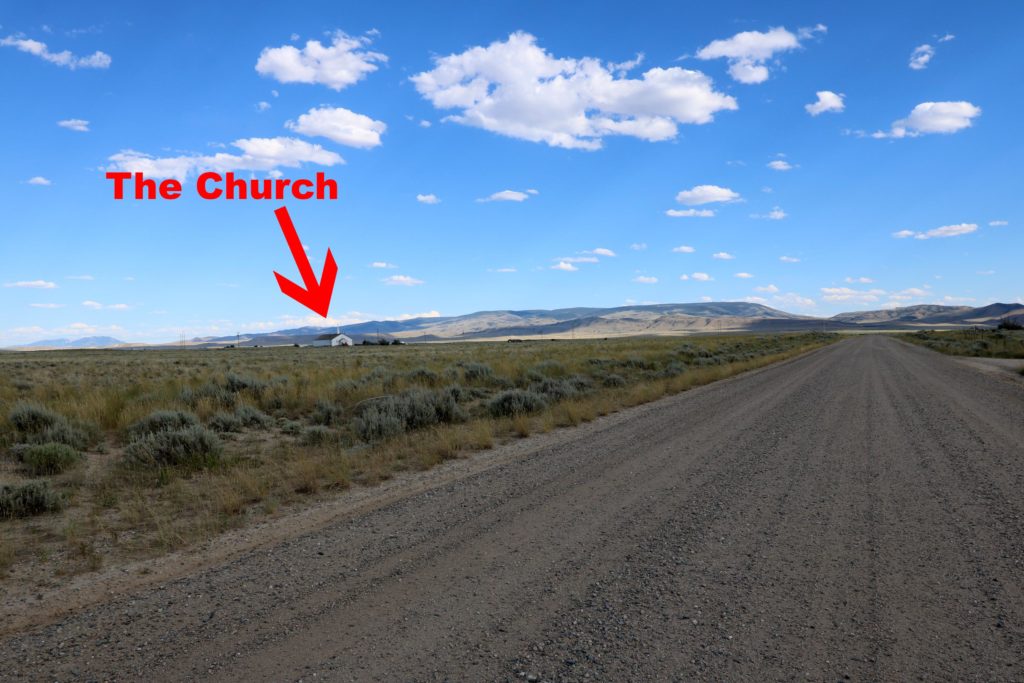 Luckily the church in town let's all the cyclists stay there. It's at the end of a really long unpaved road. Everyone is always a lot farther out here then it looks.
Tonight was the largest group the church had all year. There were about 20 cyclists crashing there tonight and people everywhere. I slept in a soft carpeted room with 4 girls. I put in my ear plugs and was out like a light.
Click Here to Visit The Table of Contents
Click Here to Visit Previous Page:  Mail Drop, The Oil Refinery and Riding on The Interstate – Day 51
Click Here to Visit The Next Page: Getting Stuck In Lander –  Day 53 & 54