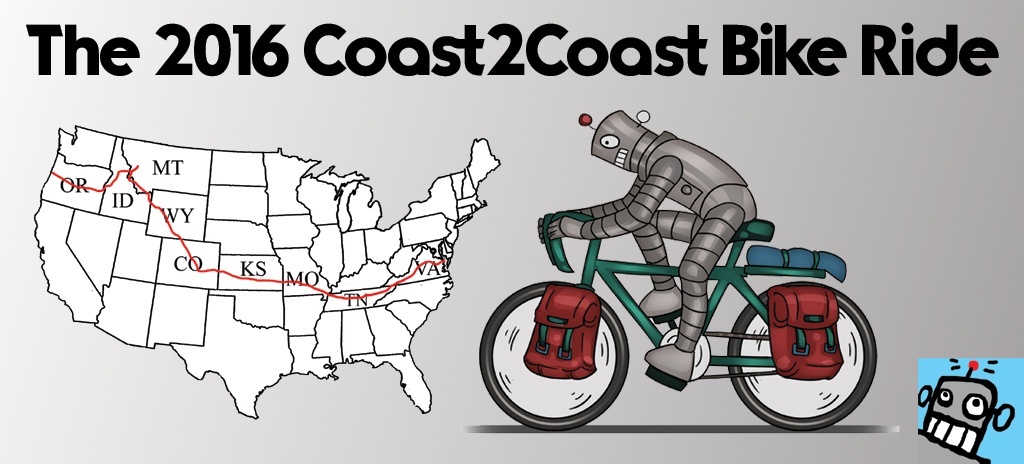 Click Here to Visit The Table of Contents
Click Here to Visit Previous Page: The Startup Sessions Interviews Michael Riscica
Click Here to Visit The Next Page: Racing the Sunset & Dodging Armadillo Roadkill – Day 23
Day 22 Gordonsville, TN To Nashville, TN
June 14, 2016
59.8 Miles for the day
926.9  Total miles for trip
4:33 Ride Time
In the middle of the night 2 kids showed up on the other side of the picnic pavilion and sat there talking for about an hour. I put in my ear plugs instead of telling them to STFU. Sleeping next to the train tracks is always worse.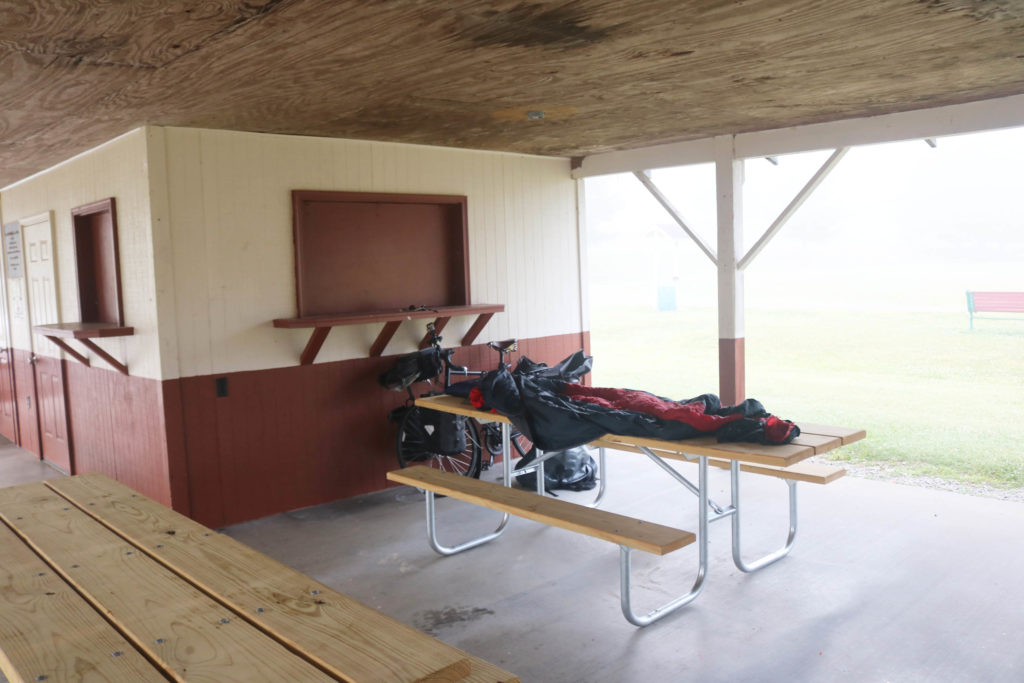 At the crack of dawn there were ladies walking around the trail, who all stared at me as I packed up my bike.
I've been seeing these small towns put a walking trail around the town park and its wildly popular with everyone in the town. People of all ages, shapes and sizes are walking on these trails. In Troutville all the nice people would talk to me each time they made a lap around the park.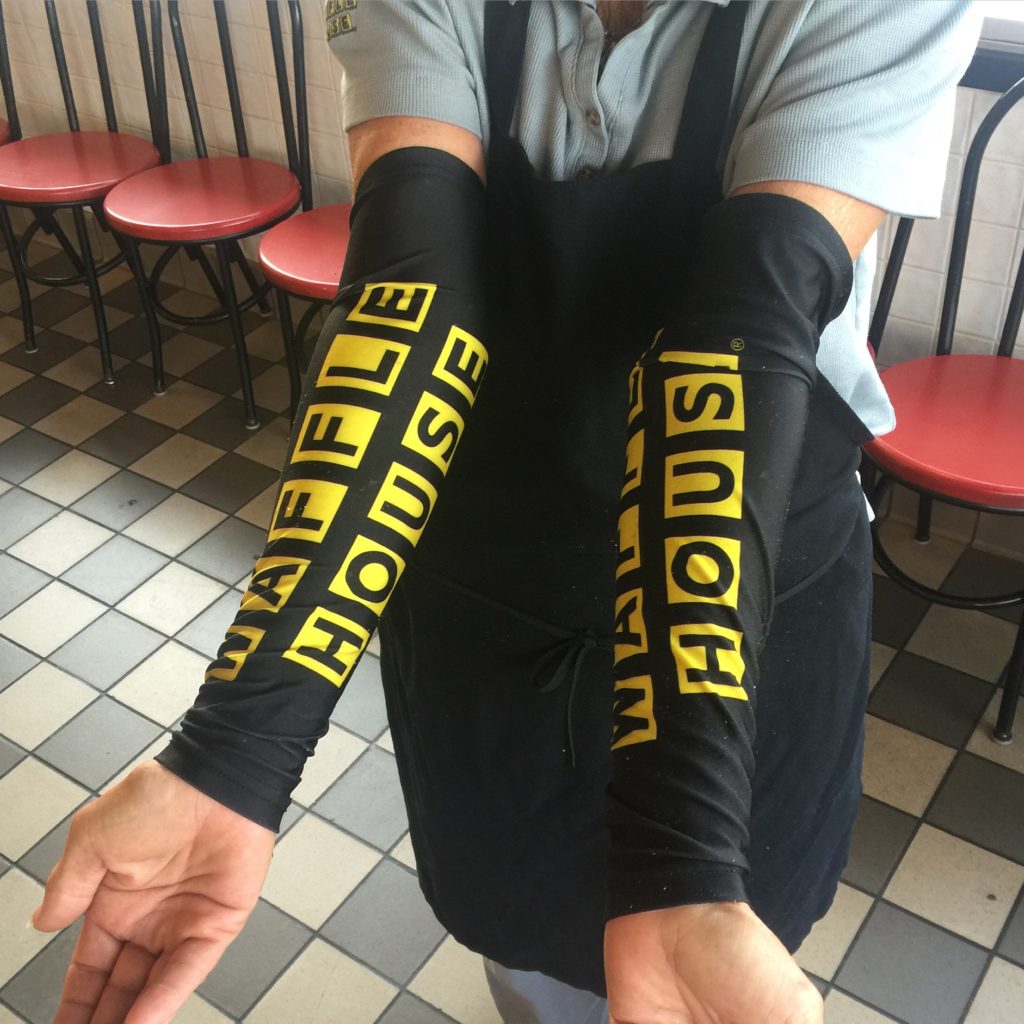 I had breakfast at Waffle House. One of the ladies working there was wearing these awesome Waffle House Lycra arm warmers. I told her I needed a picture of her arm warmers and explained how hers are way cooler then any of the ones they make for cyclists.
I played my usual Michael Jackson songs on waffle house jukebox while I ate my breakfast. When I was leaving, the nice lady ran in the back and gave me a pair of Waffle House arm warmers. I screamed like a girl. Now my cross country cyclist uniform is complete.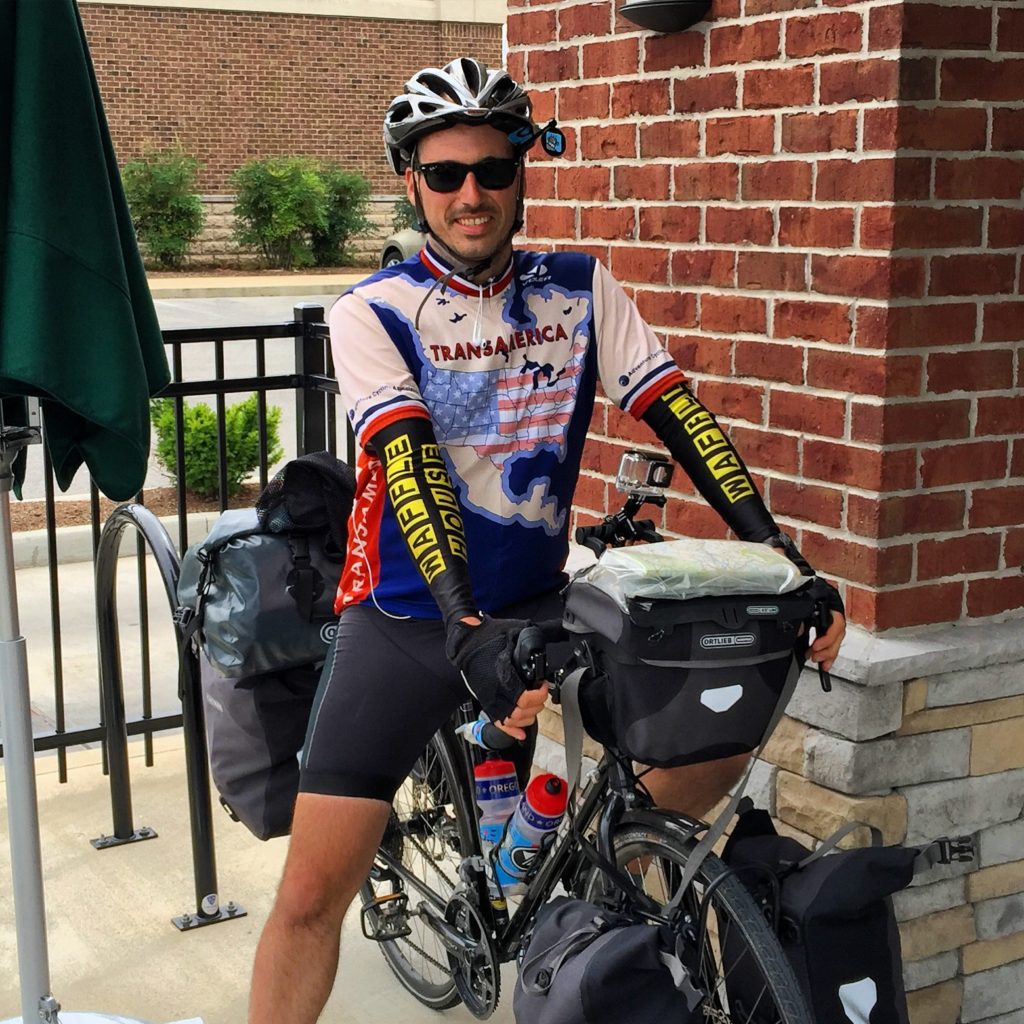 Leaving the Waffle House, I rode right across the street to McDonald. I needed to upload a bunch of photos and send some emails. I met some nice people at McDonald's. I watched a group of old men talk about how much gear was on my bike for about 20 minutes and then go back to their usual conversation about the price of gasoline.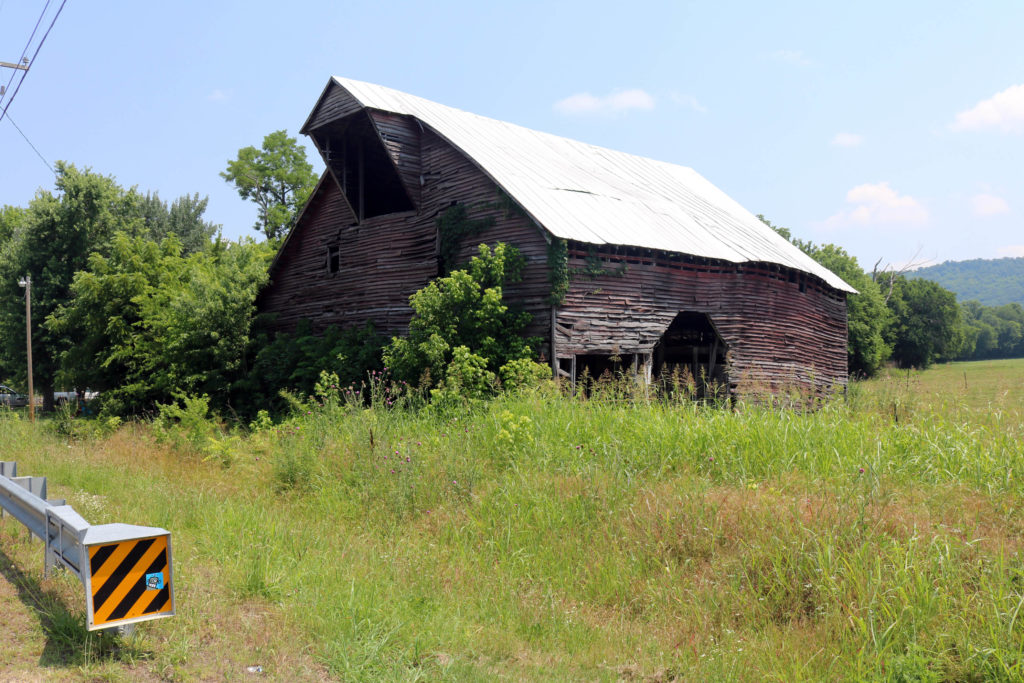 By the time I got on my bike it was about 10am and the heat was in full effect. Last night I decided I was going to skip Nashville. So my plan was to just keep jumping from town to town without a real route or plan.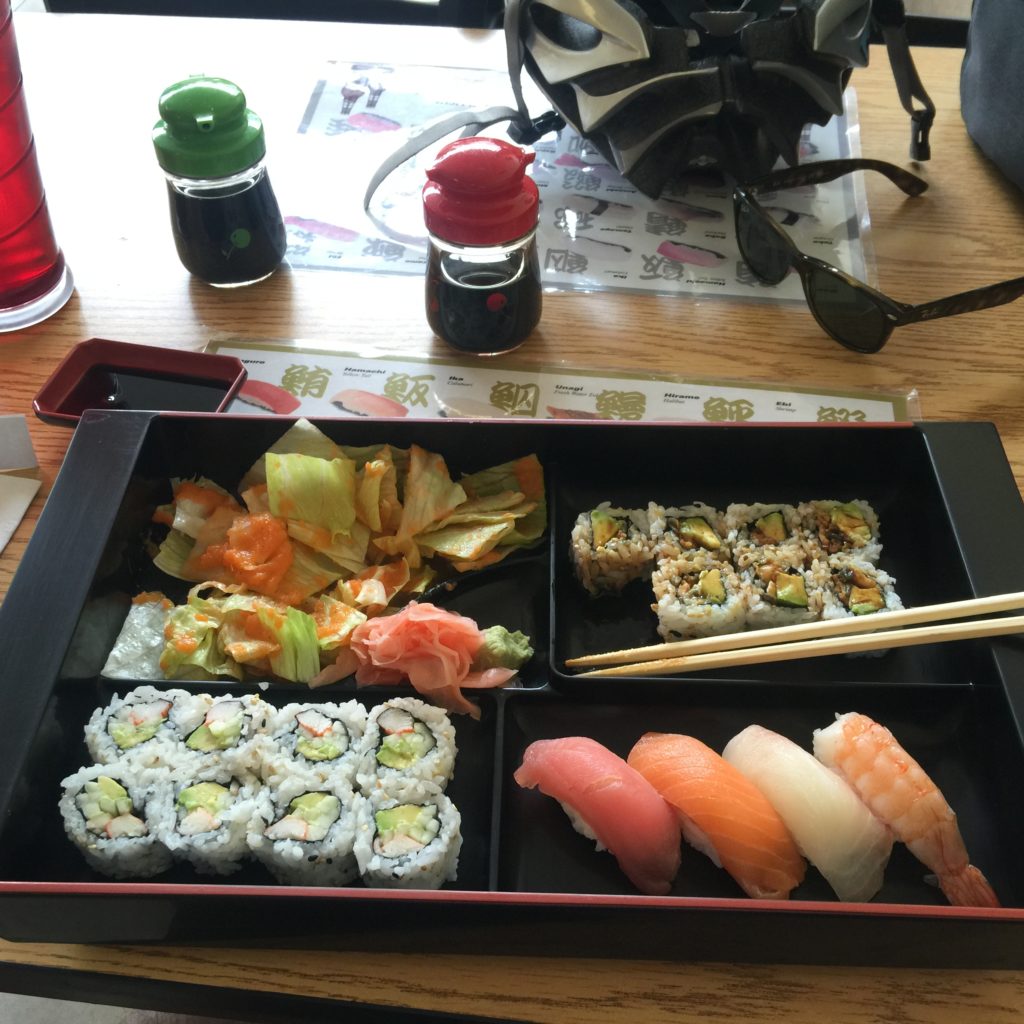 When I got to the first town Lebannon the wind picked up big time and the sky started thunder storming, so I had lunch at a sushi restaurant. After lunch I went to Starbucks for a few hours to camp out until the storm passed.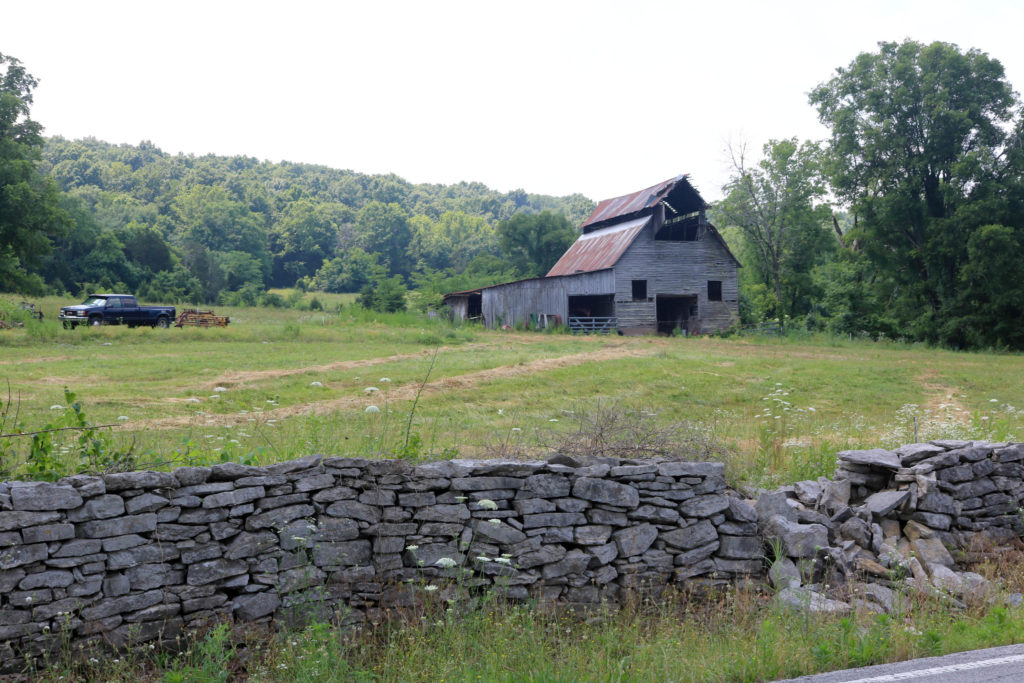 After the storm passed there was an amazing tailwind pushing me to the west. It pushed me all the way right into Nashville. I rode those last 30 miles faster then I've ridden any other 30 miles on this trip.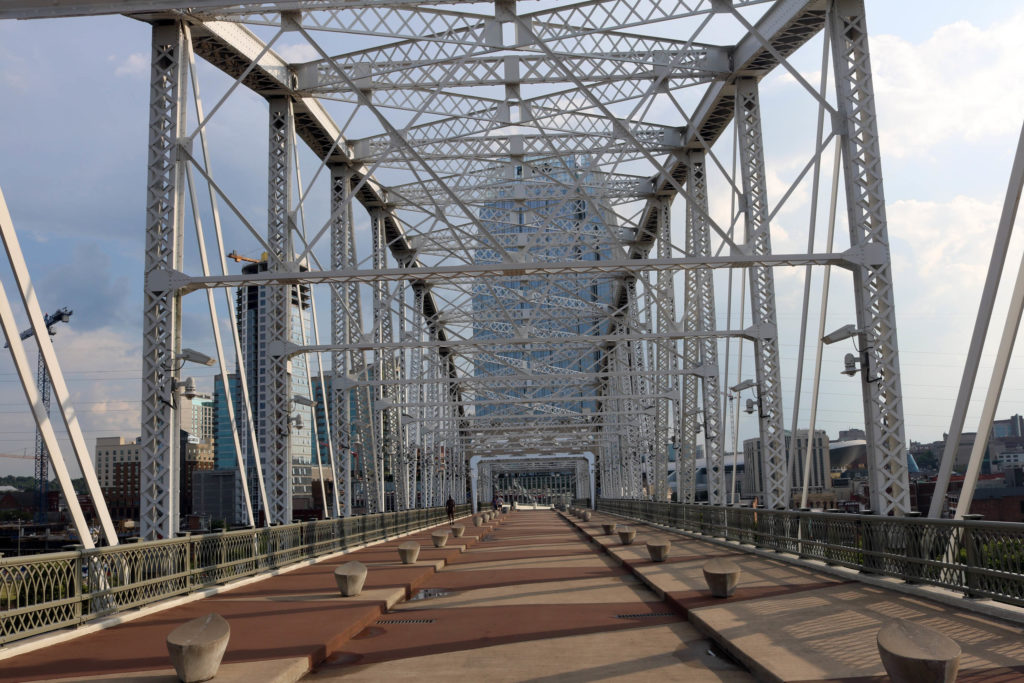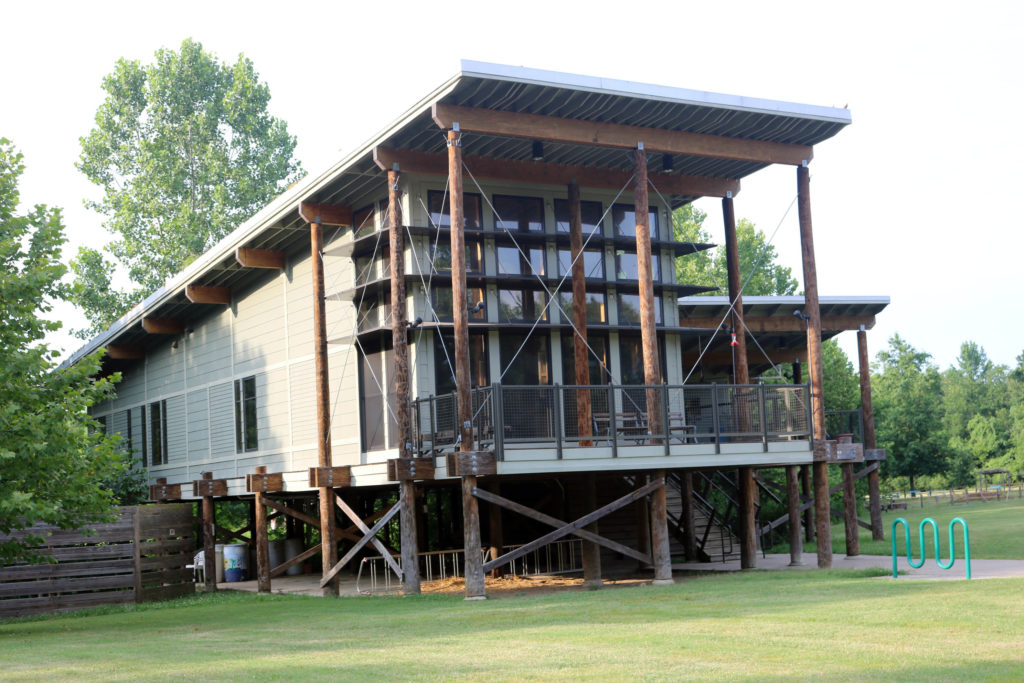 When I got to Nashville I decided to checkout the hostel and see if it was legit. And it was, so I checked in. The dude staying in my room was just hiking the AT on the Great Smoky Mountains. I went out for a burger and a beer and hung out for a little bit. Nashville was nice.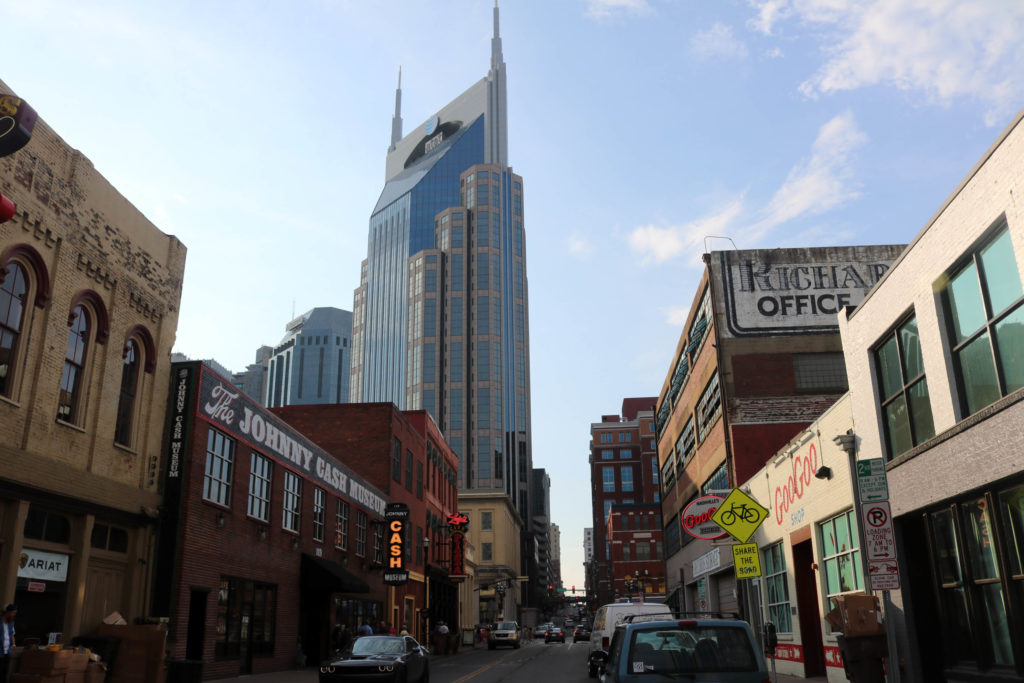 After about 3 beers and a burger my energy was super low. I went back to the hostel and slept like a baby.
Click Here to Visit The Table of Contents
Click Here to Visit Previous Page: The Startup Sessions Interviews Michael Riscica
Click Here to Visit The Next Page: Racing the Sunset & Dodging Armadillo Roadkill – Day 23