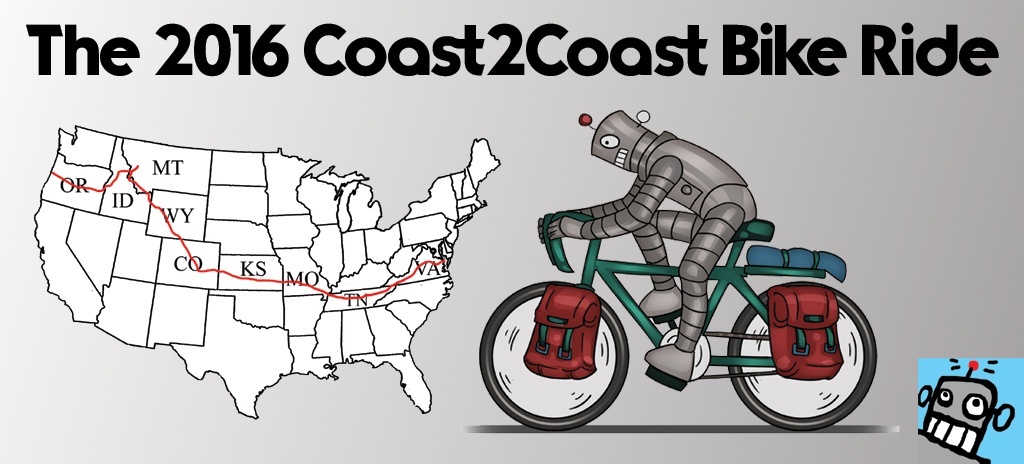 Click Here to Visit The Table of Contents
Click Here to Visit Previous Page:  The entire Transamerica bicycle trail is really just one big warm up for McKenzie Pass – Day 72
Click Here to Visit The Next Page: The End of Miles – Day 74
Day 73 Terrebonne, OR To Springfield, OR
August 4, 2016
123.4 Miles for the day
4,144.6 Total miles for trip
9:27 Ride Time
I slept really good at DD's ranch last night, I am super grateful to have met Jeff. He's a great guy and lets be honest, I really had no fall back plan on finding a place to stay once I arrived in Prineville. My plan was to drink enough at the brewery so I didn't care where I slept.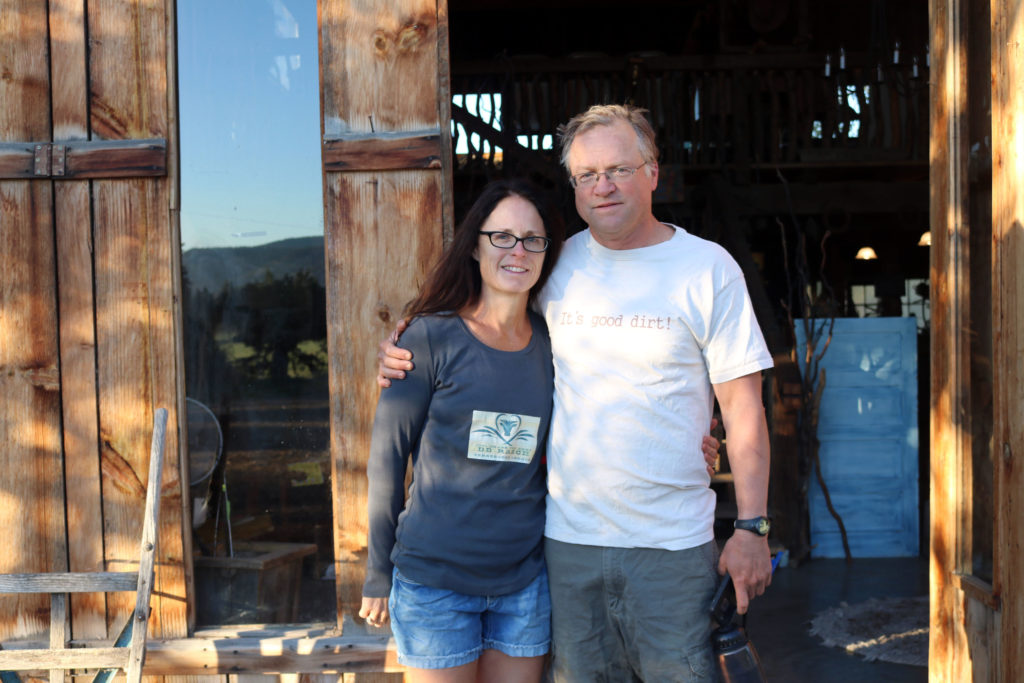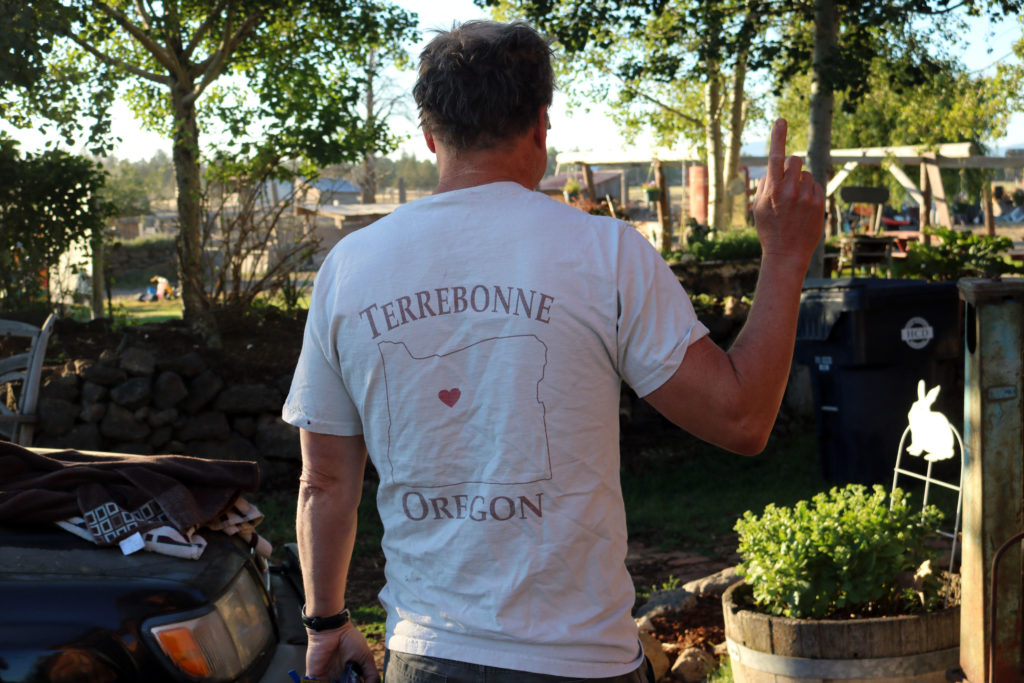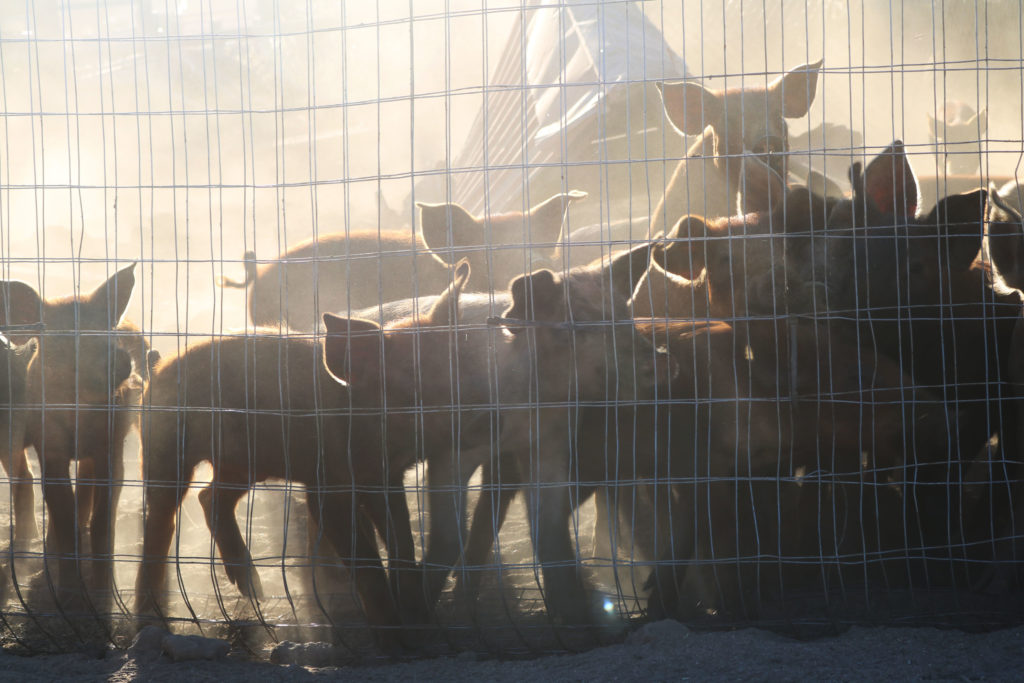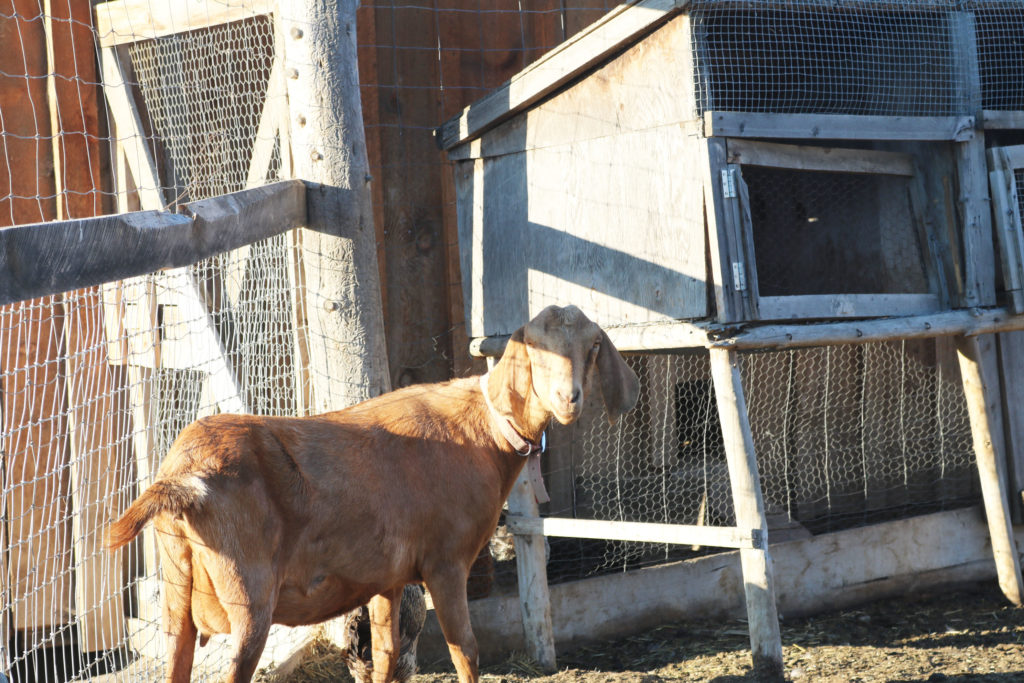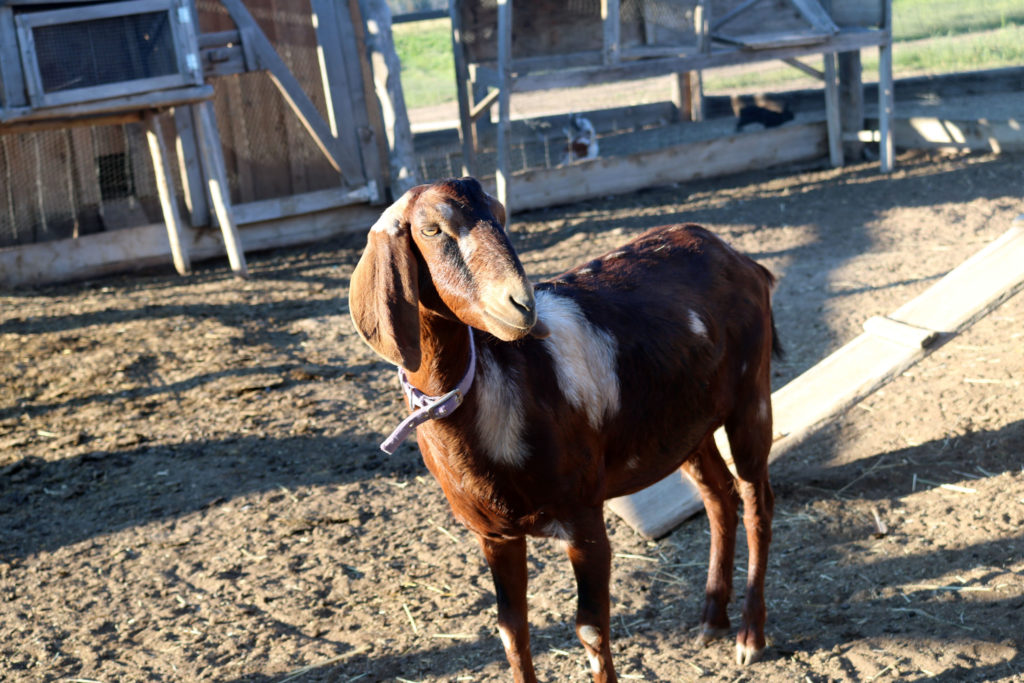 Jeff and the kids had to be up super early for a swim meet thing. I was on the bike at 7am, but before I left I took a few pictures of the animals on the farm.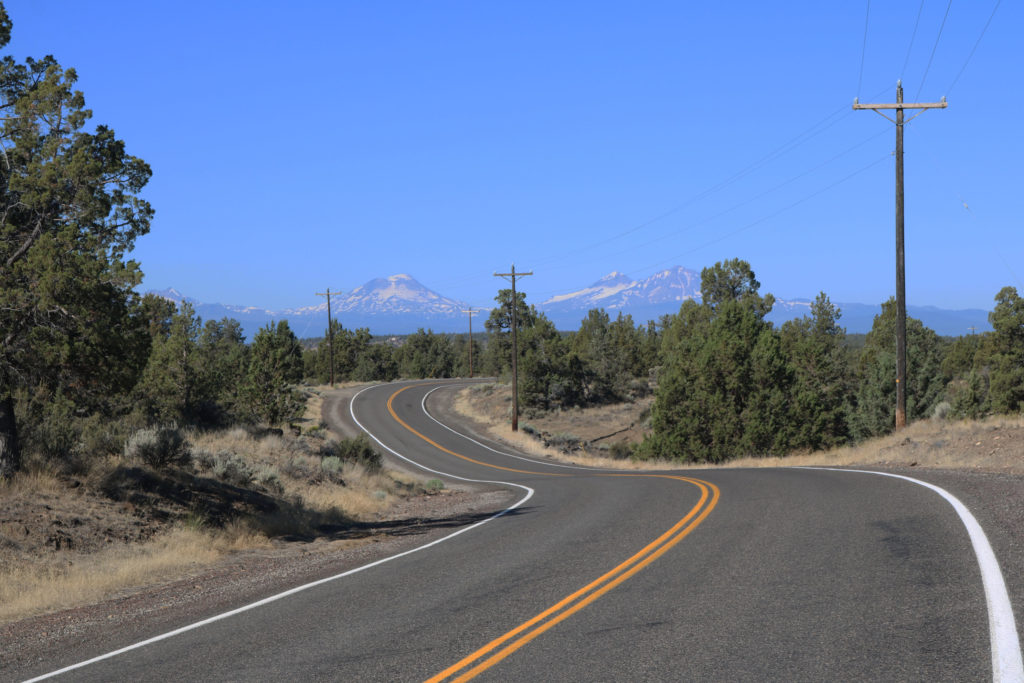 When I got to downtown Terrebonne I went to the diner and got that 30 minute stare from all the regulars. I tried to ignore them, as I read my maps and let snot drip down my chin and into my food. My snot garnished breakfast was actually really delicious.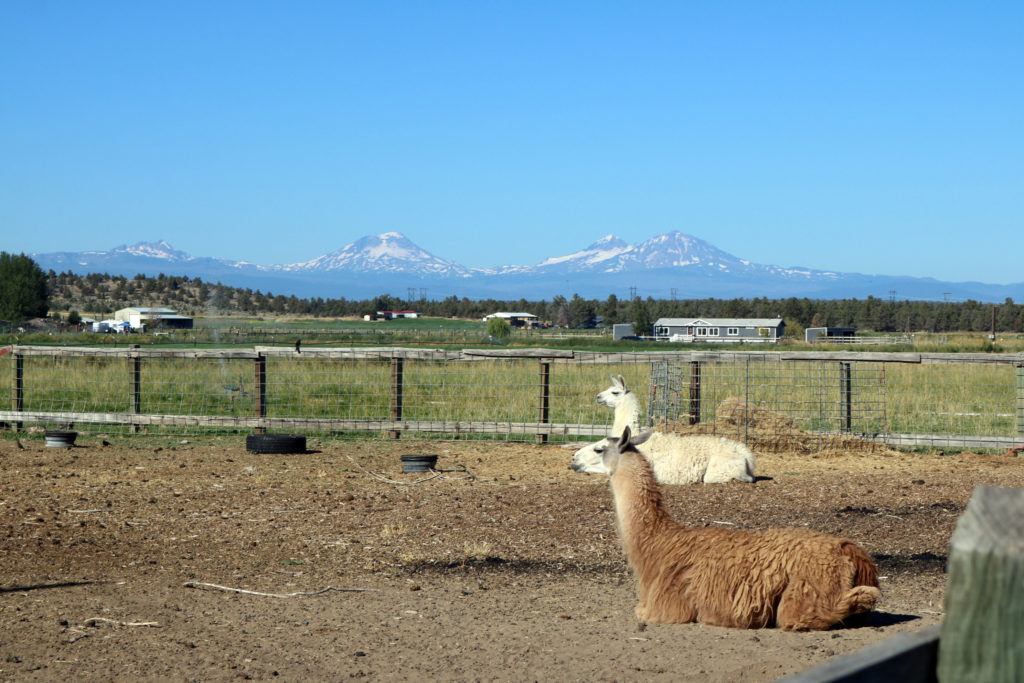 I'm getting really close to the Oregon coast and the closer I get the more excited I get about hitting the coast.
The plan for today was to ride over McKenzie Pass and get as far as I could ride. There is an abundance of camping options after the pass. The last time I did this ride I met a dude on the other side of the pass who let me stay at his house. I feel pretty optimistic about finding something good on the other side.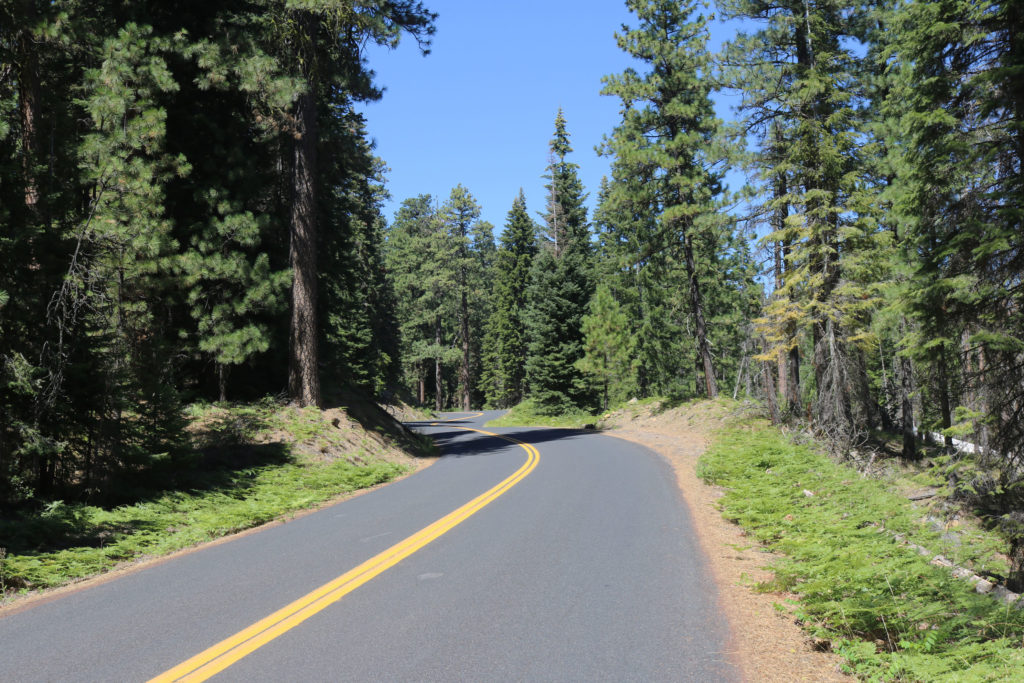 On my way into Sisters a local cyclist rode with me for a few miles and I told him all about my trip. He is getting ready to do the Cycle Oregon ride in a few weeks.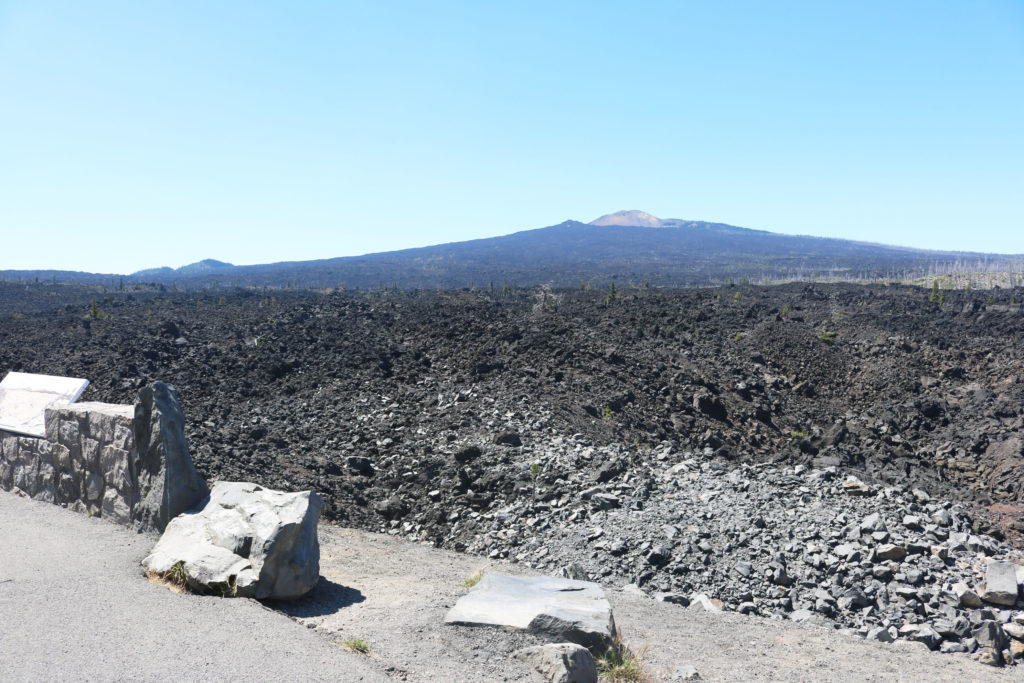 I felt amazing climbing up McKenzie pass. It was a hard climb but it felt easy. The cars were a little bit psycho on the way up.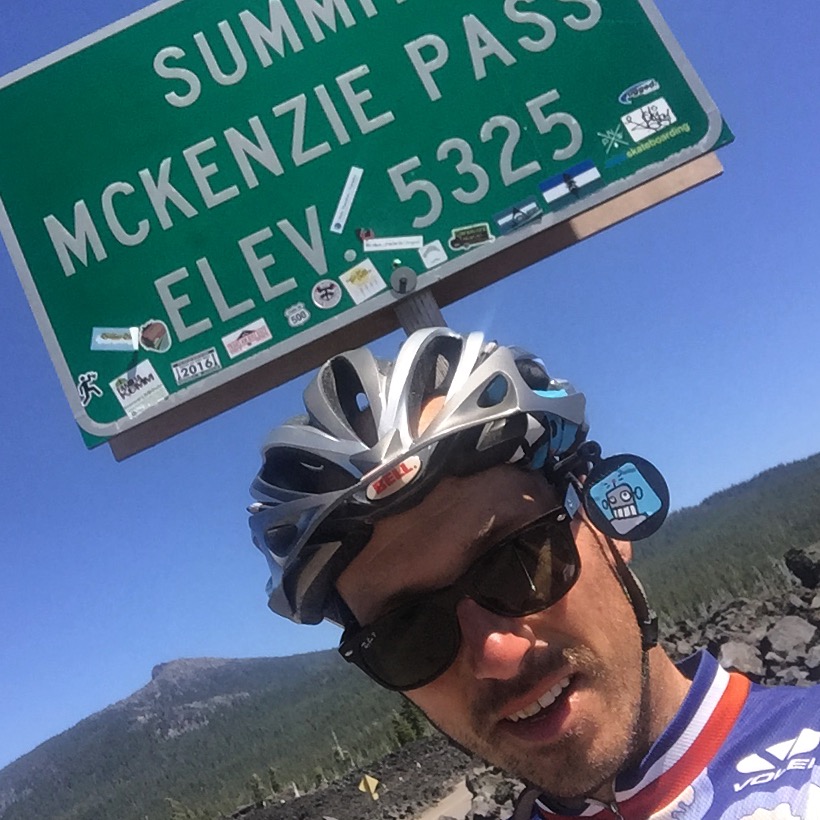 Getting to the top of the pass get absolutely amazing. This is the final and last climb of this bike ride. Folks, finally we can say:  IT'S ALL DOWNHILL FROM HERE. 
Everyone on social media kept saying that to me when I was crossing the continental divide weeks ago and I was like:
"Ummm actually, I have to cross the continental 17 more times and still have about 30,000 more feet of climbing before it's all downhill."
But I appreciate their sentiment and here we are! Now it really is all downhill from here!!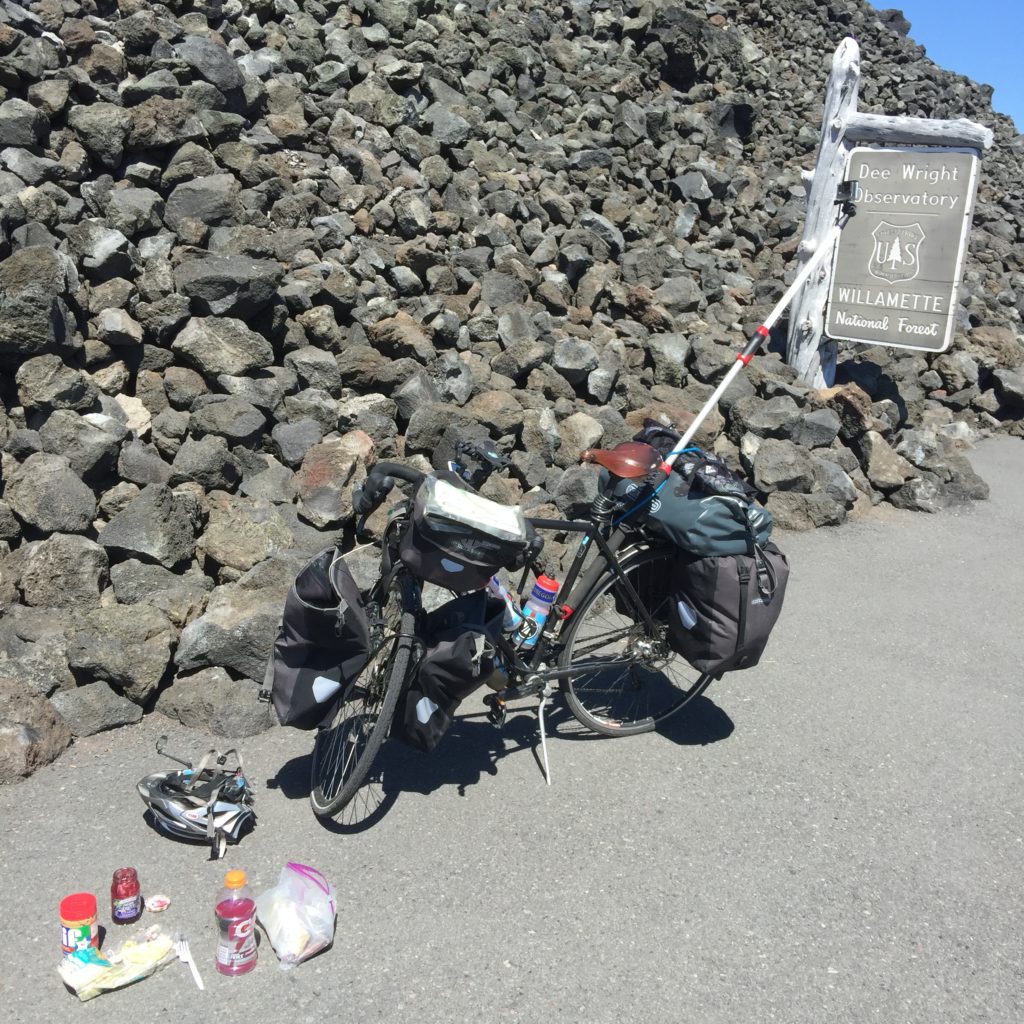 I stopped and ate a sandwich at the top. Some cranky old man came over and gave me a hard time. He kept insisting that I had a very long way to get to the coast.
I said "oh yeah I just rode my bike 4,100 miles to get to this point."
He said "Well it's still a really long way to the coast. Good luck. I hope you get there."
Ugh..   Just shut up.  Go shove your "I hope you get there" up your ass!  Of course I'm getting there, you asshole. I didn't tell him that though..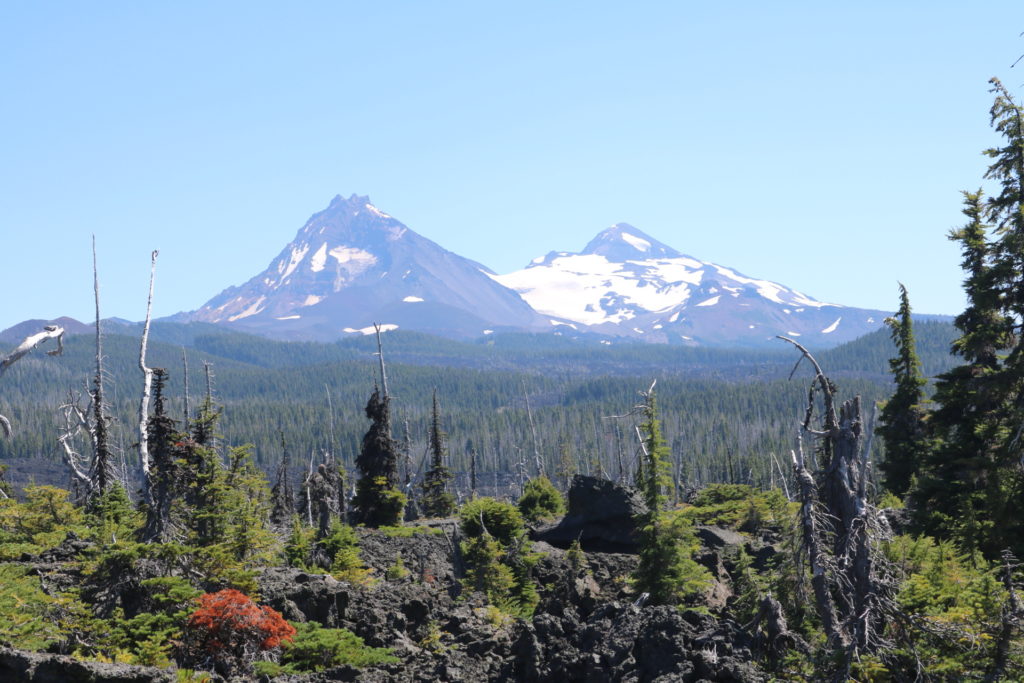 I didn't hang out on top of McKenzie Pass for very long. All day I had a sense of urgency and just wanted to be on the bike.  I am so close to finishing this trip and I just want to keep riding. I feel great, I feel like a champion.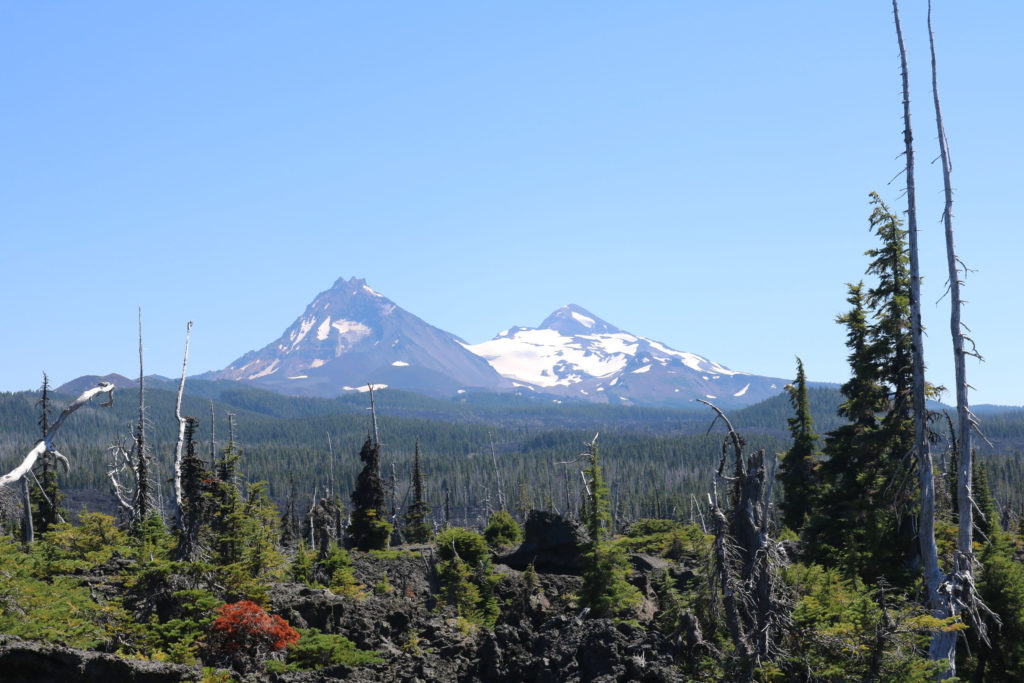 The ride down the western side of McKenzie pass was one of my favorite parts of this entire bike ride. You go from being on top of a volcano into a very thick dense forest. There are lots of steep hills, switchbacks and beautiful smells. It was unbelievable.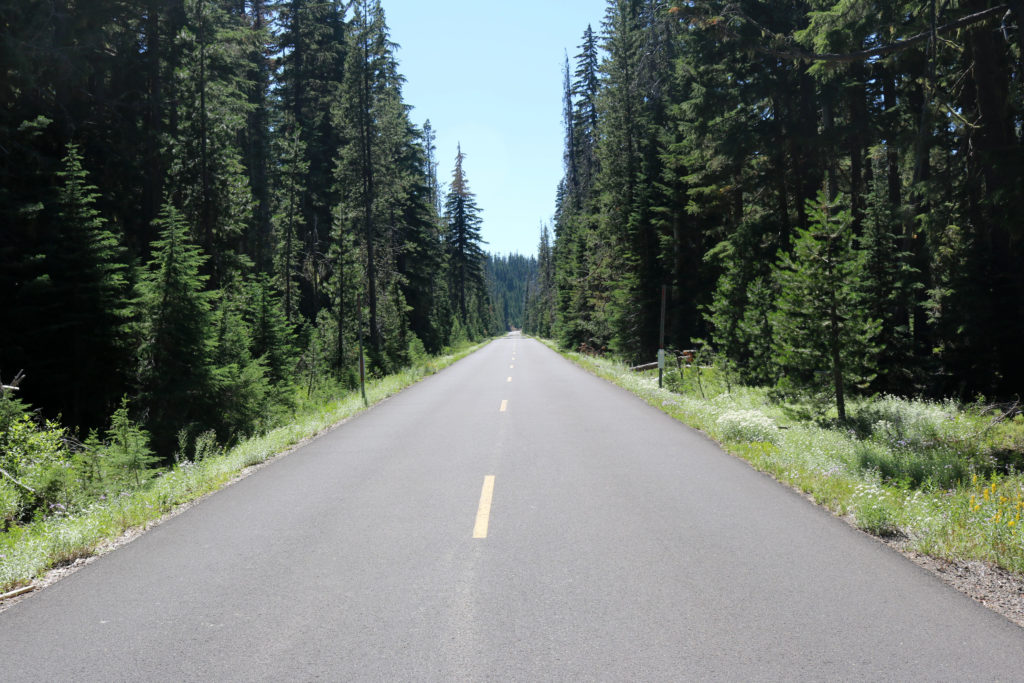 When I got to McKenzie Bridge. I stopped at the store and chatted with another west bound cyclist I met. He had been riding a few days ahead of me almost this entire trip. Super nice guy from the east coast. He was camping at the next campground and I decided I was going to just keep riding. It was around 5pm when I saw him and there was still some good cycling left in the day.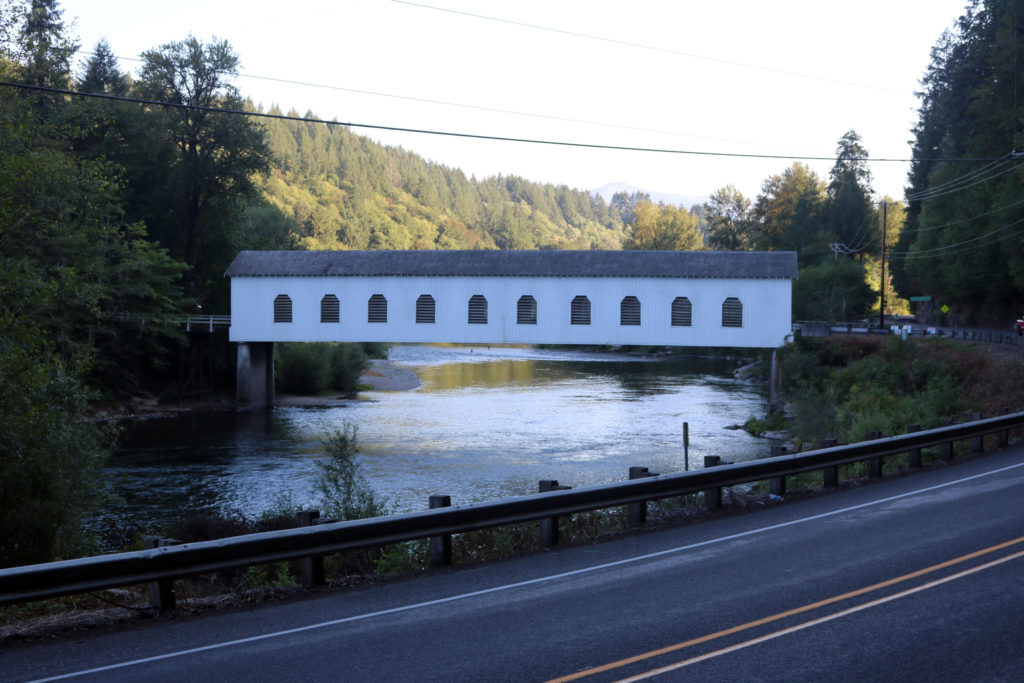 At about 8pm I rolled into Springfield and decided that after a 123 mile day I was going to treat myself to a Motel room. Which I later regretted.
The motel was $65 and it was a total dump. They wouldn't let me bring my bike into the room, I had to lock it up in the storage shed. Then some crackhead prostitute women got into a huge argument with some thug gangster dude right outside my door. The Motel people called the cops and the police car lights shined in my window as trying to fall asleep.
Luckiliy I was able to score a very delicious burrito at a food cart at the end of my parking lot. I hate this town. I should have kept riding through the dark until I got to Eugene hostel and made it a 140 mile day. Nevertheless I am very proud of myself for pushing a 123 mile day.
But guess what…
Tomorrow I'll hit the coast.
Click Here to Visit The Table of Contents
Click Here to Visit Previous Page:  The entire Transamerica bicycle trail is really just one big warm up for McKenzie Pass – Day 72
Click Here to Visit The Next Page: The End of Miles – Day 74