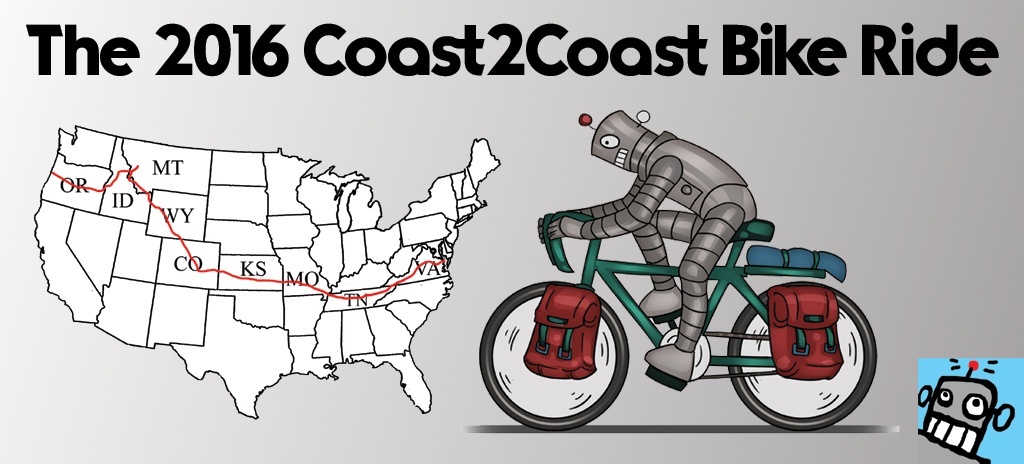 Click Here to Visit The Table of Contents
Click Here to Visit Previous Page:  The New Hostel in Mitchell Oregon and Seeing The Painted Hills – Day 71
Click Here to Visit The Next Page: It's All Downhill From Here! – Day 73
Day 72 Mitchell, OR To Terrebonne, OR
August 3, 2016
66.3 Miles for the day
4,021.2 Total miles for trip
5:15 Ride Time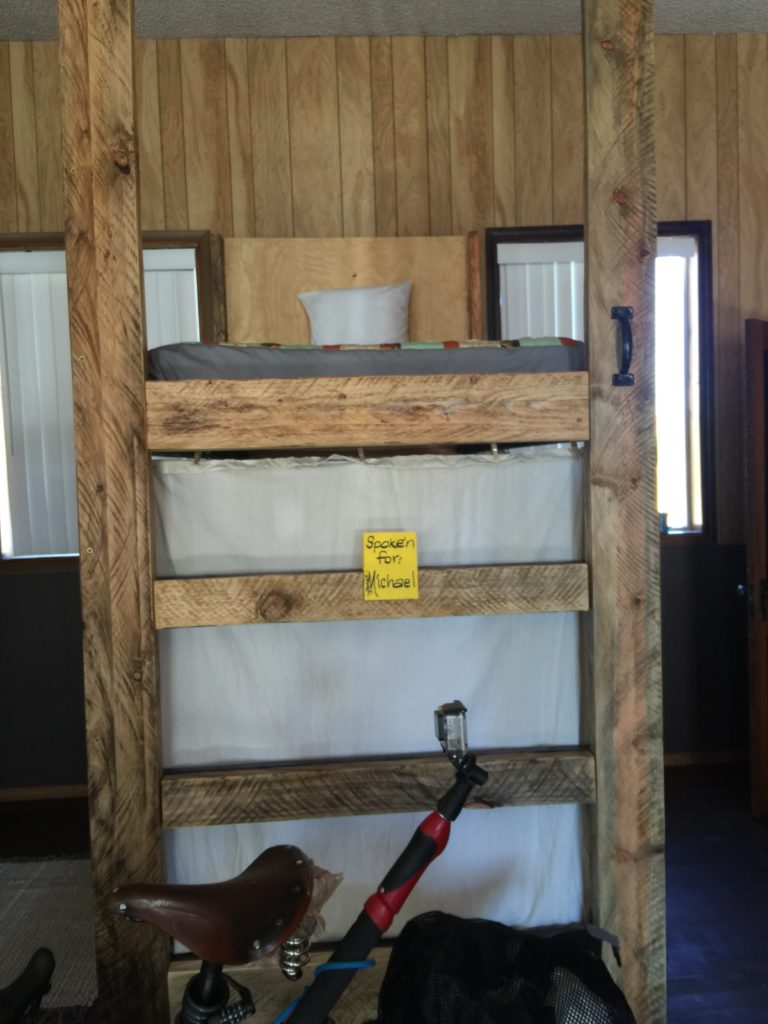 In the morning I had a meeting at 9am. I used Jalet's office and sat right next to the wireless router. I ate like 15 bowls of cereal at the hostel.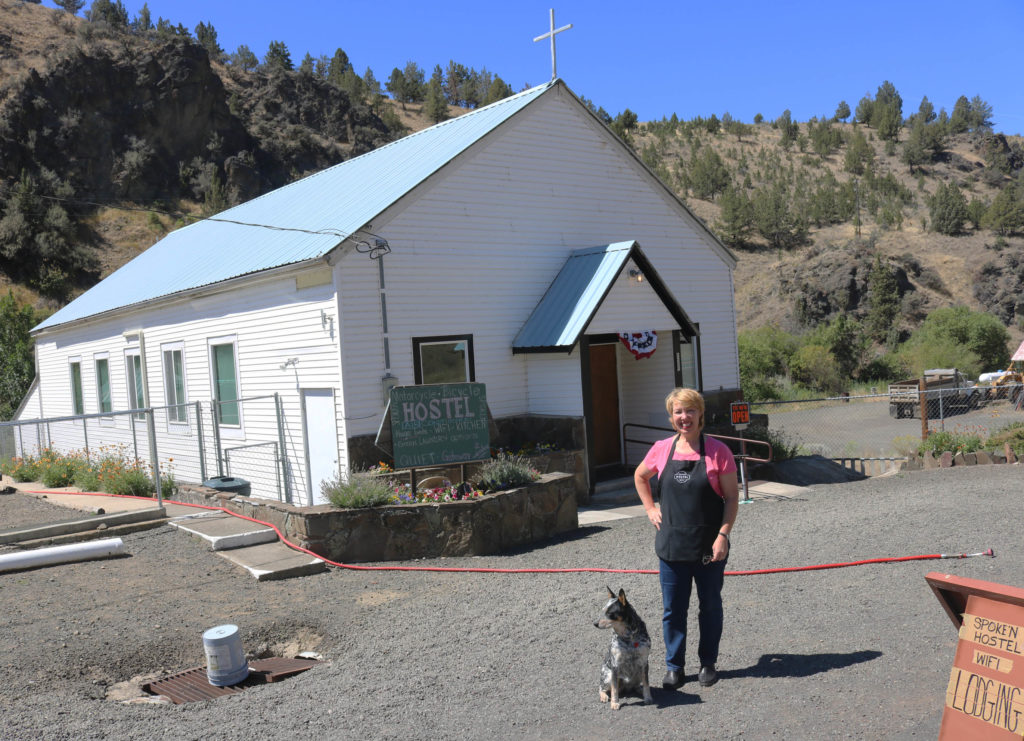 I ended up dragging my heels for a long time in morning. I got a bunch of blog stuff done and didn't end up leaving the hostel until around noon. I had such a nice time staying here and Jalet is so rad, I left them all the cash that was in my wallet as a donation, which was about $32. I'm excited for this hostel. It is definitely a gem on the trail.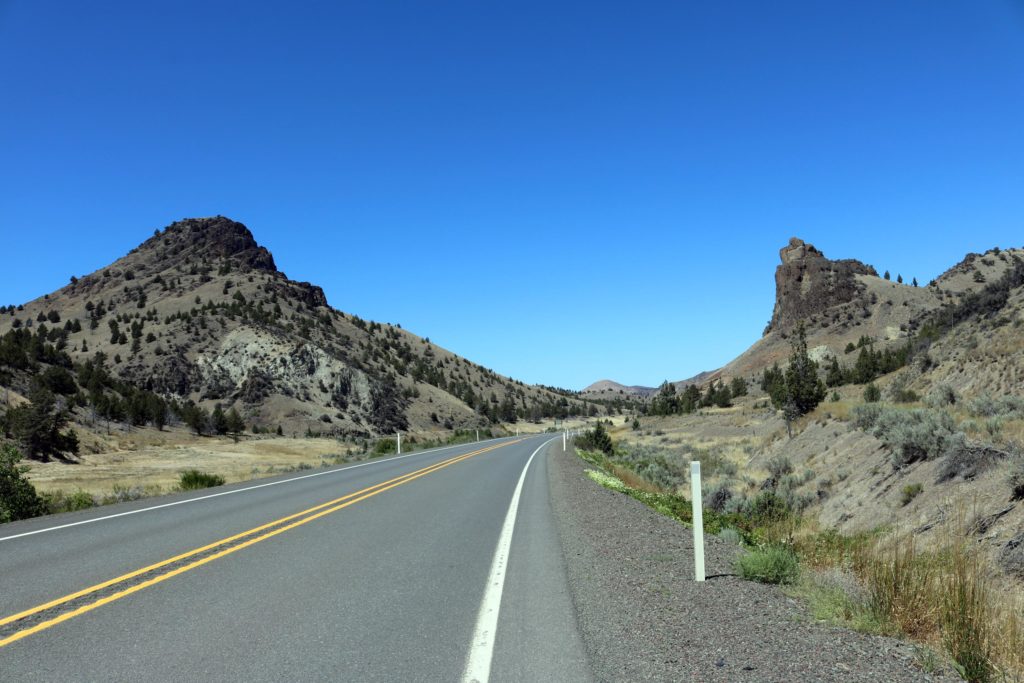 I didn't really have a good plan for today. Right out of Mitchell is a little bit more of a downhill and then a 2,000' climb. My plan is to basically just ride as far as I can and then camp somewhere.  Last time I camped at the Ochoko Lake Campground and I loved it.
By the time I was ready to hit the road, it was lunch time and I was already hungry again, So I went over to the brewery/chicken wing place and had lunch there. The chicken was delicious.
On my way to have lunch, I saw an east bound Cyclist. We chatted about the trail. She asked me twice about my Thornton Tomasetti bike jersey and I just told her a friend of my friend Chuck works there and he designed the jersey. The more we chatted I realized I knew her. She was the Structural Engineer on a big architecture project I did years ago when I first moved to Portland. She's riding the transam all the way to Colorado and then headed to New York to live after the bike tour was over. Kinda funny to see someone I know on the trail from my other life as an Architect.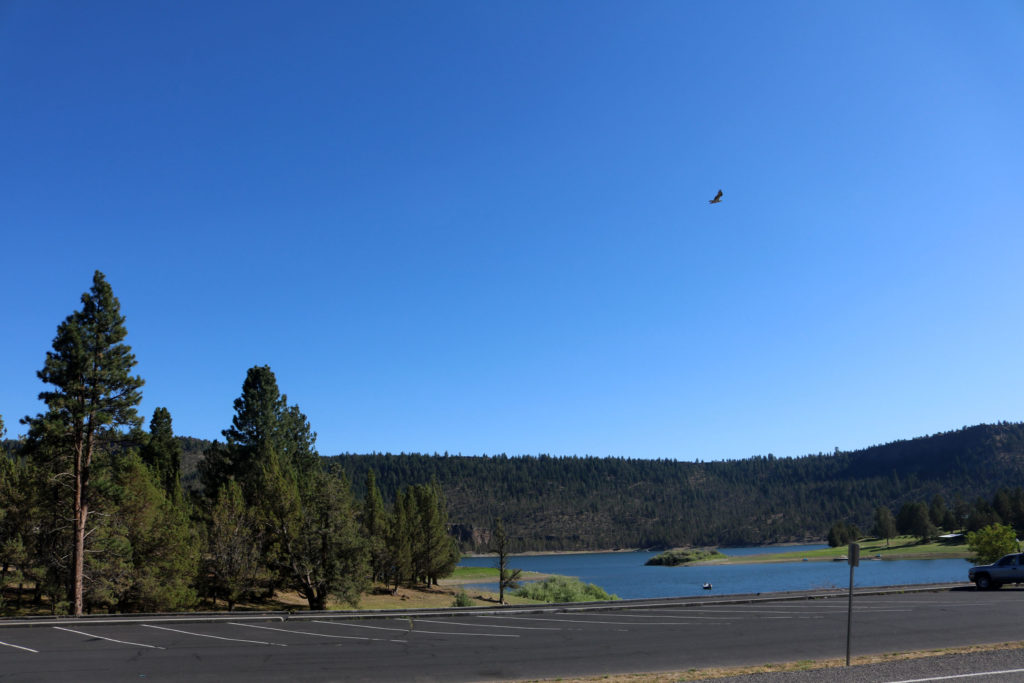 Riding out of Mitchell was a nice downhill that very quickly turned into the 2,000' climb which I got over no problem at all. This is my last big climb before climbing McKenzie Pass tomorrow. I feel like this entire Transamerica bicycle trail is really just one big warmup for McKenzie Pass.
McKenzie Pass is the last mountain and then its all downhill to the coast.
There really weren't any stops until I got to Prineville. Jalet told me this but I never really processed that information. I guess my new plan was to get to Prineville and hang out there and work on blog stuff.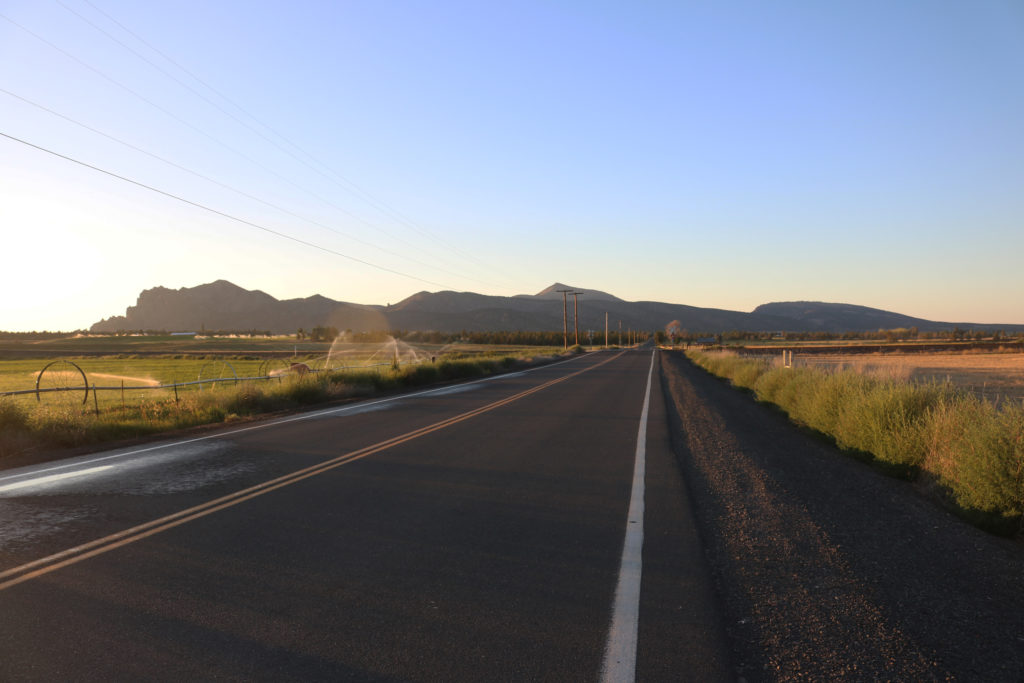 When I got to Prineville I magically found the Ochoko Brewery and hung out there working on blog stuff on my phone. They had a Pineapple Cider that I was in love with.
I met a guy at the bar Jeff who was on a bike and told him all about my trip. Him and his wife had ridden motor bikes all over South America for about a year.
On his way out he paid for my food and offered me a place to stay back at his ranch in Terrebonne. It was about 18 miles away from the brewery and I had a little more than an hour before sunset. I decided to make a run for it and try to make it before the sunset.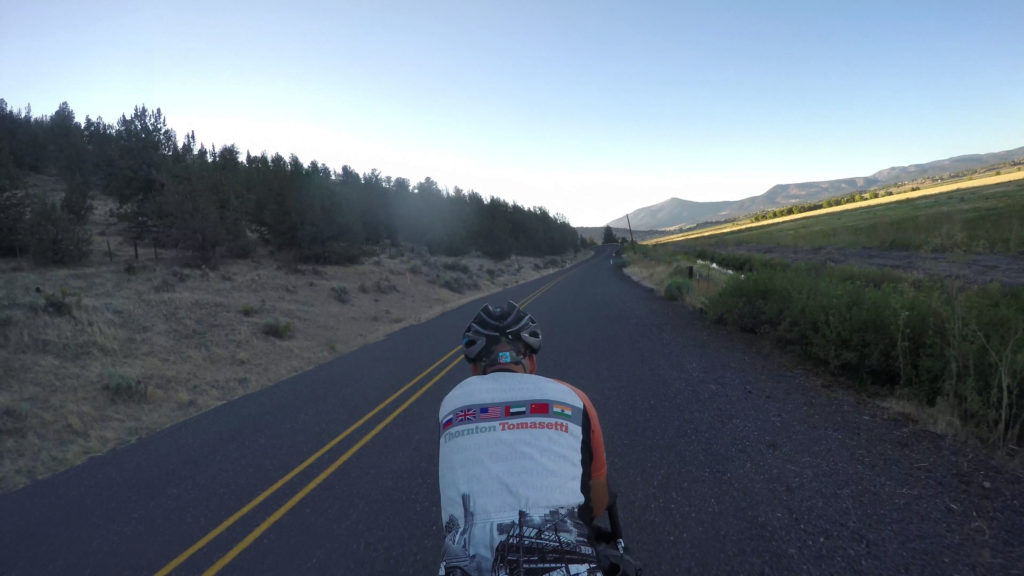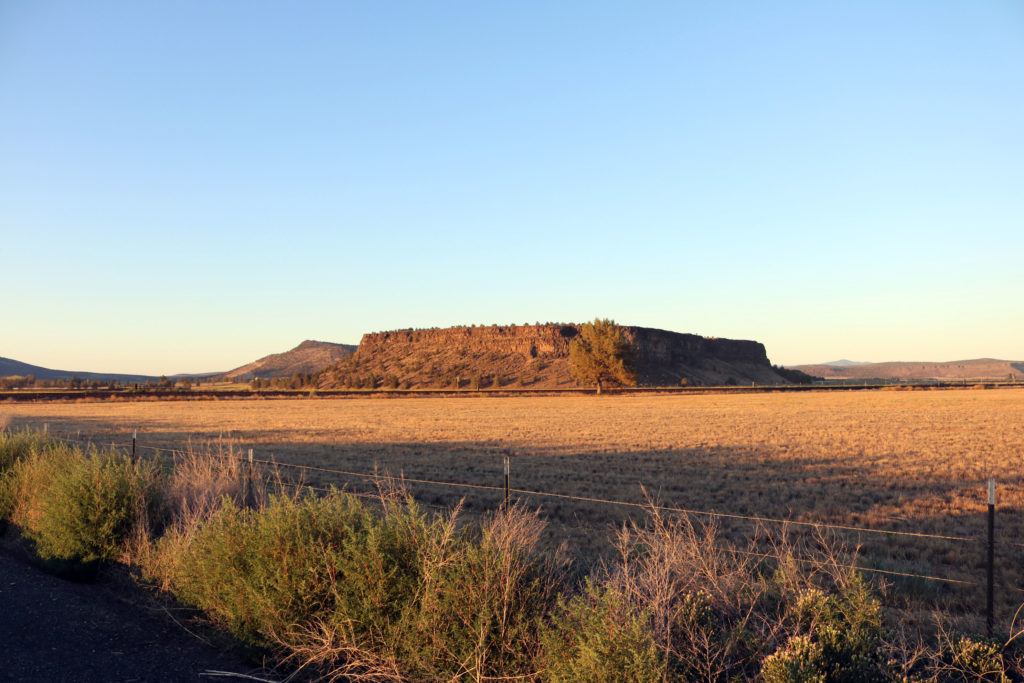 The ride to Terrebonne was really beautiful. When I found the ranch, no one was around except the kids so I hung out with them for a bit until Jeff and his Wife came back.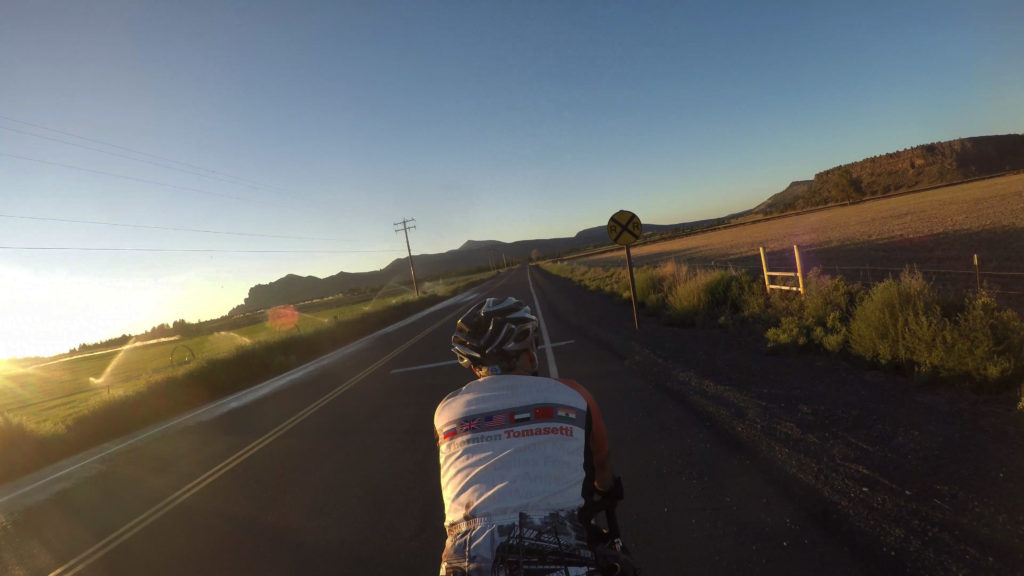 They gave me a royal tour of the property and showed me all the pigs, goats, cows and peacocks. I showed everyone my big map and Jeff and I had a few beers, talking about traveling and cycling. Super cool dude.
Everyone had to get up super early for one of the kids cross country events. So the night ended pretty early. I'm gonna hit the road super early tomorrow and head out with them.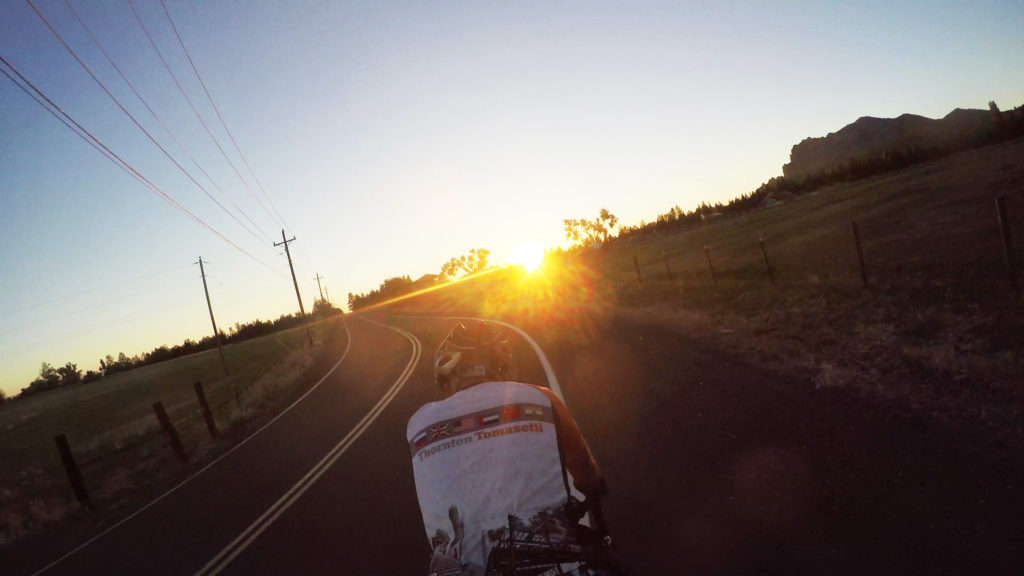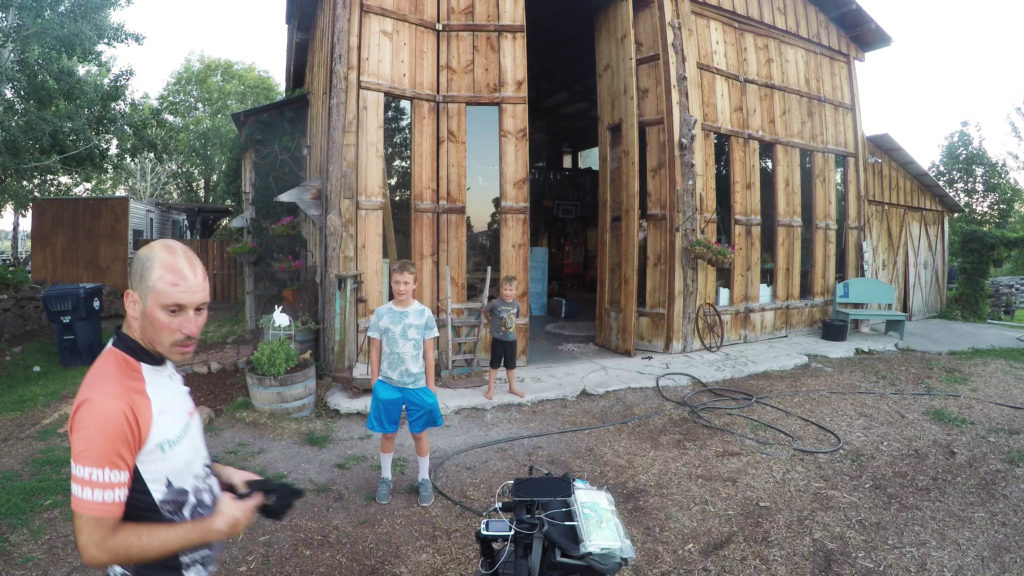 Click Here to Visit The Table of Contents
Click Here to Visit Previous Page:  The New Hostel in Mitchell Oregon and Seeing The Painted Hills – Day 71
Click Here to Visit The Next Page: It's All Downhill From Here! – Day 73