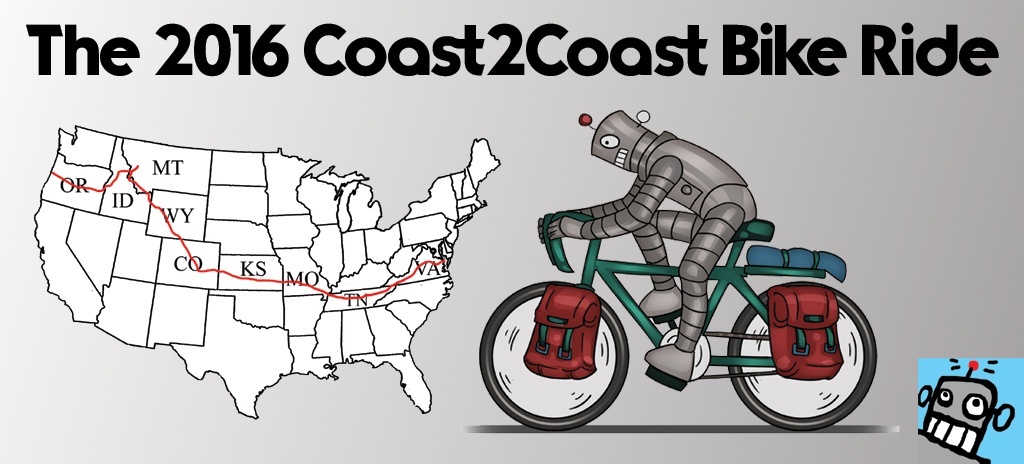 Click Here to Visit The Table of Contents
Click Here to Visit Previous Page:  Old Faithful and Day Off in West Yellowstone – Day 58 & 59 
Click Here to Visit The Next Page:  Plotting, Planning and Climbing – Day 61
Day 60 West Yellowstone, MT To Ennis, MT
July 22, 2016
73.2 Miles for the day
3,127.9 Total miles for trip
4:27 Ride Time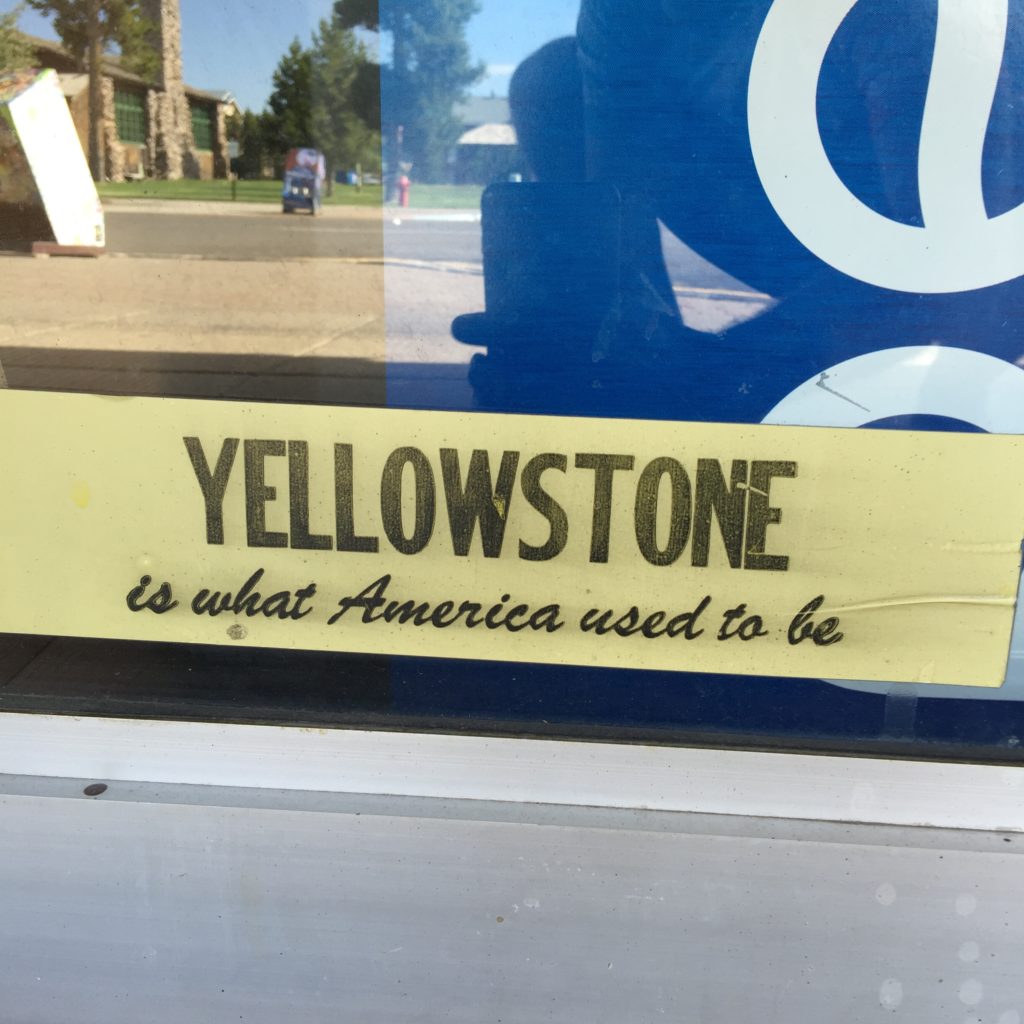 I rolled outta bed and had breakfast at the restaurant with Mike and Vin. We met a westbound college kid, Nelson. He's been riding really hard and left Virginia about 30 days ago. He's got a deadline and has been flying across America.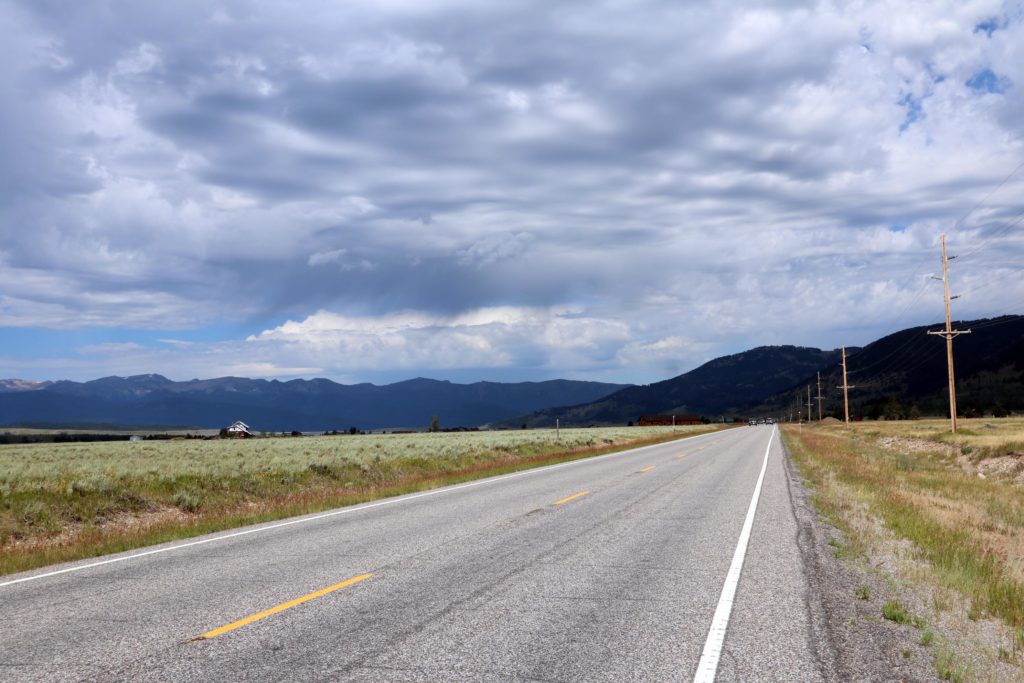 I cleaned up all my shit at the hostel like a champ and was on the bike ready to ride at 10am with a good attitude.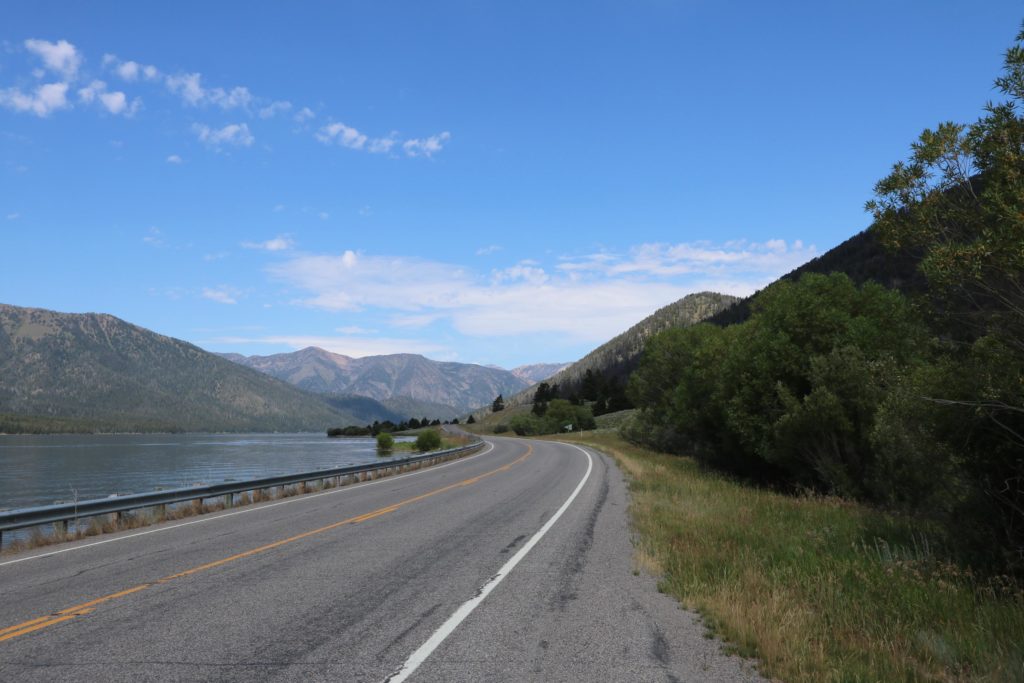 Riding away from West Yellowstone was really nice. There was a long downhill before we turned off towards Quake Lake, which took us out of town. My bike feels a lot better. Before Melissa tuned up my wheels, the bike felt like both wheels were just going to fly off. She said my headset was also loose, which she thinks was making the wheel problem worse.
All day the scenery was just fantastic. Montana is absolutely beautiful. It feels soo damned great to be here. I love Montana!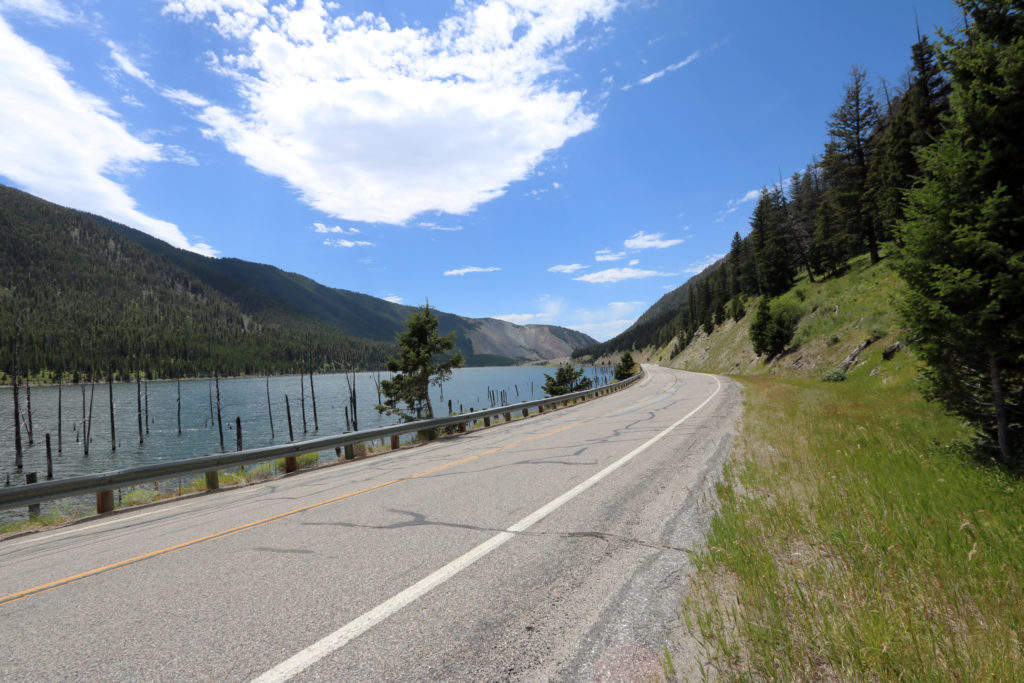 Earthquake lake is pretty interesting. In the 50's there was a terrible earthquake here, lots of people died and the landscape drastically changed creating an lake where there wasn't one previously.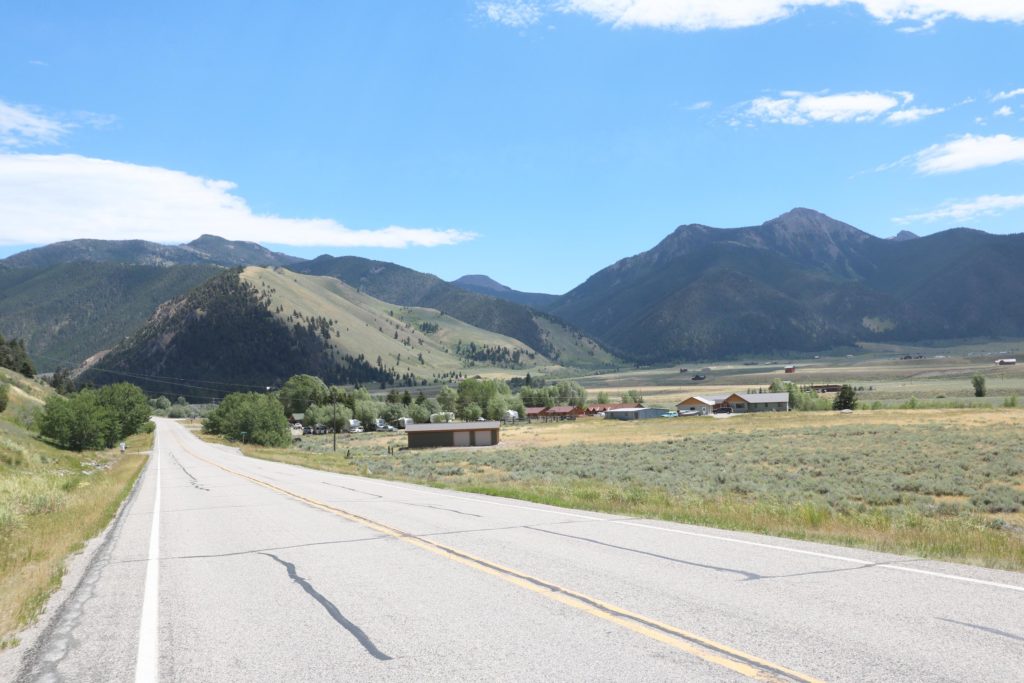 Getting past Earthquake Lake was pretty tough. It's a huge wind tunnel between two really big valleys. However once I pushed past it. Ranger Mike Vin and I all caught an amazing 20 mph tailwind. Maybe the strongest tailwind of the trip. We easily rode about 20 miles of gentle downhill with that tailwind. It was a beautiful thing.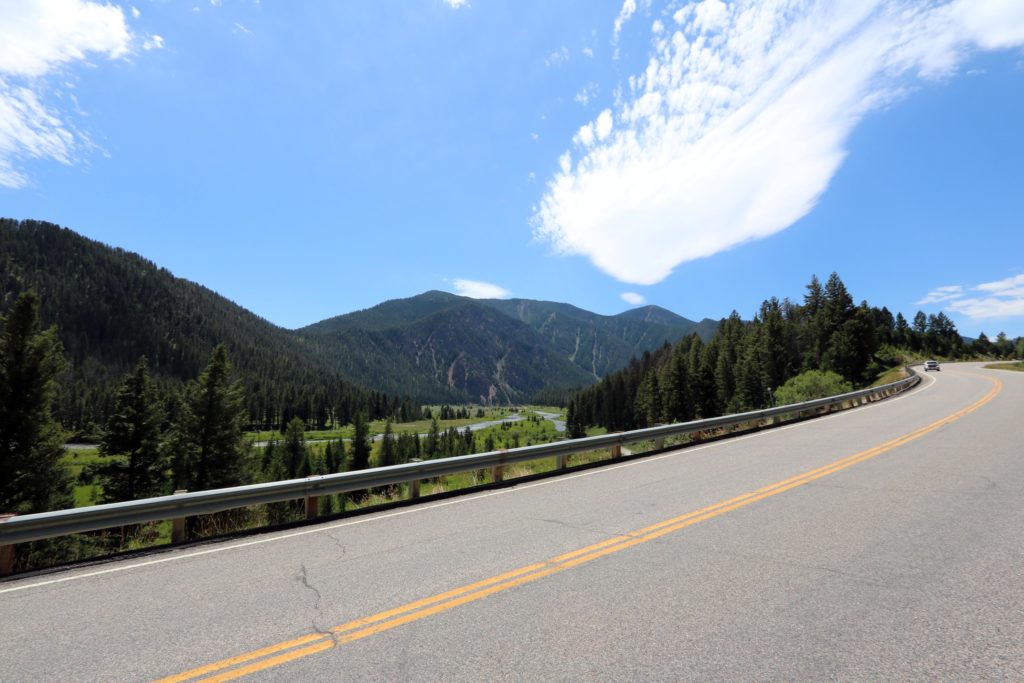 The 3 of us all stopped in a little town called Cameron to rehydrate.
Sometimes when you have a tailwind you actually get hotter, cause you don't have the wind to keep you cool and help absorb the sweat. I still ride hard even when I have tailwind so I can maximize my efforts.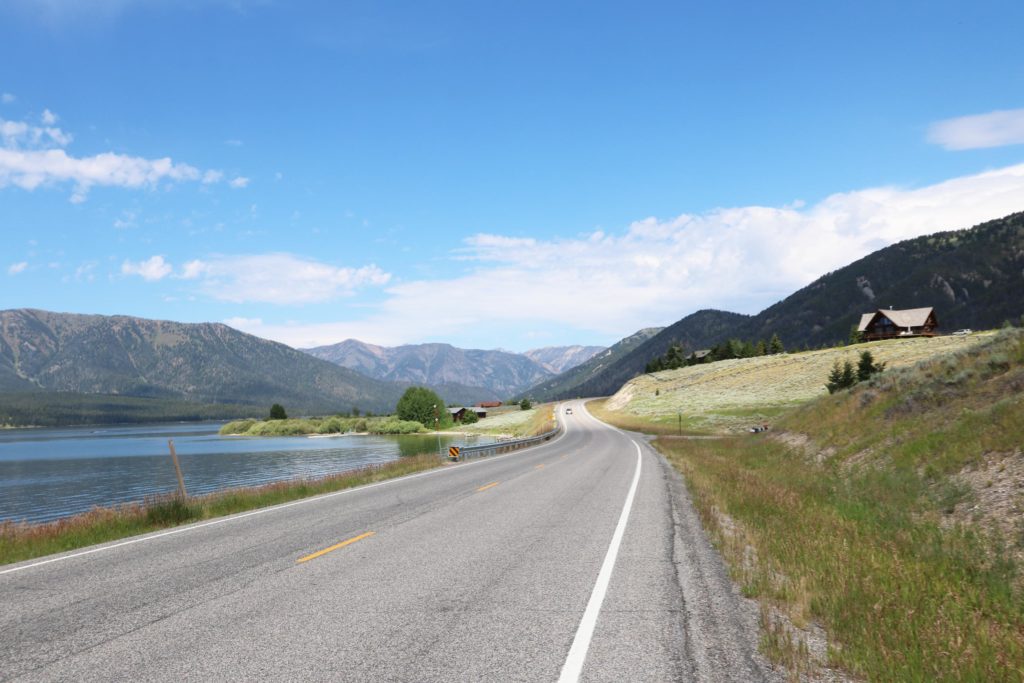 In Cameron some old man kept telling us inappropriate jokes and he tried 3 times to get us to stay in Cameron instead of going to Ennis. He was annoying and ridiculous.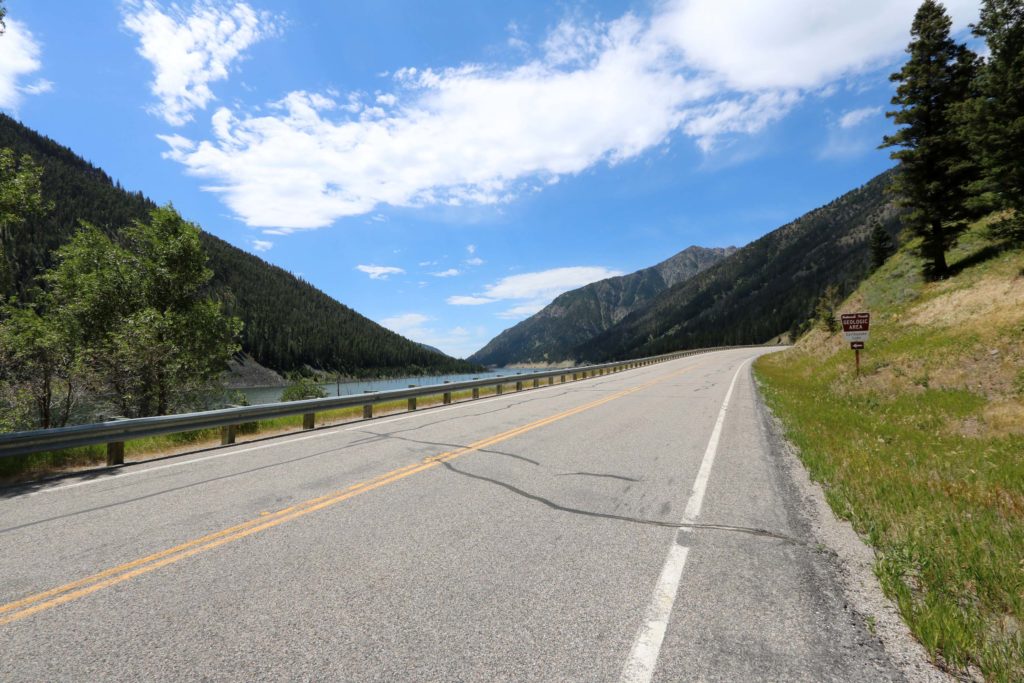 When we got to Ennis I saw an east bounder hanging out in the park. He was planning on riding out into the wind. I told him he was nuts and tried to talk him out out of riding into the wind.
The distillery in Ennis lets the cyclists camp behind it.  While we were setting up  Monika magically appeared. I met her in Newton Kansas. She is hanging out in Ennis for a few days and on Sunday running the Ennis marathon. Then finishing the rest of the cross country bike ride. She's a real athlete. The rest of us are all just a bunch of jackasses compared to her.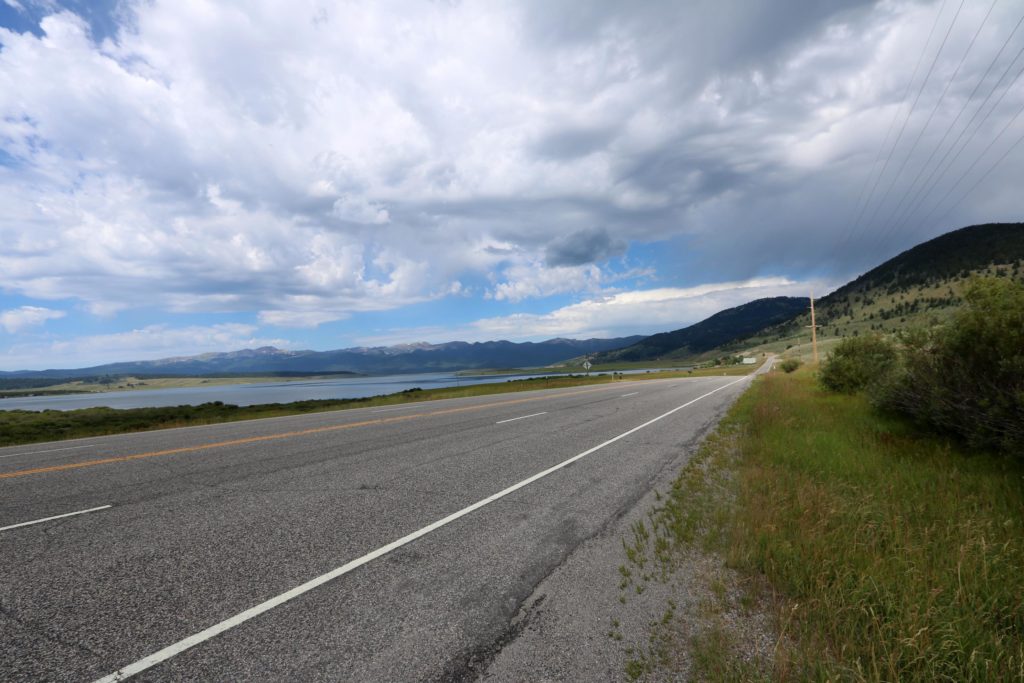 Vin and I stopped in for a drink in the distillery and then Ranger Mike joined us across the street for a few beers at the bar. I passed out pretty early.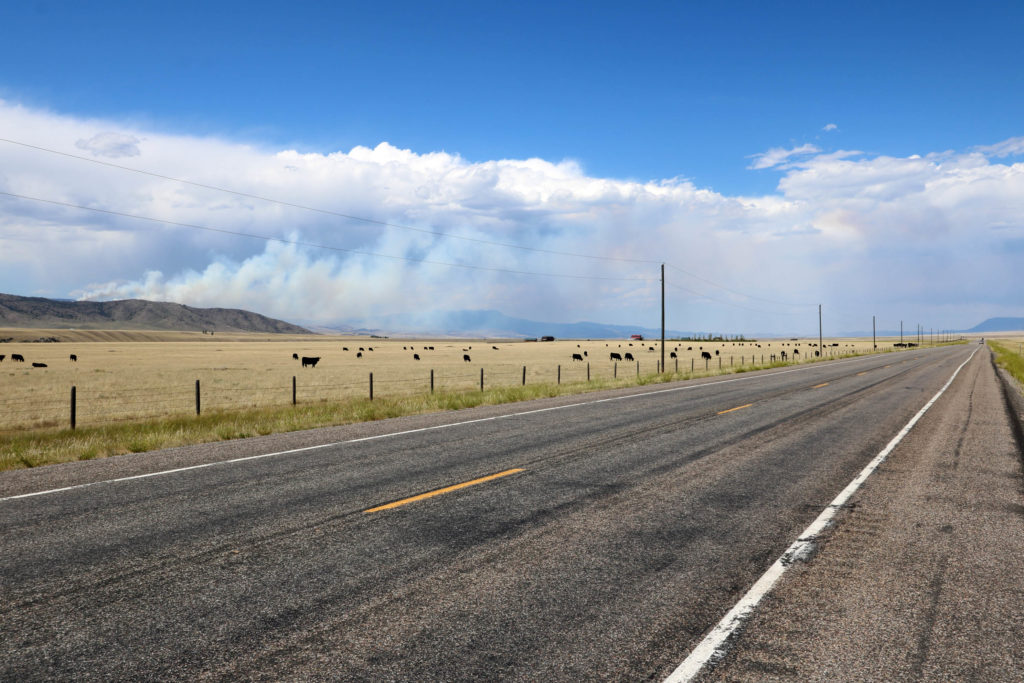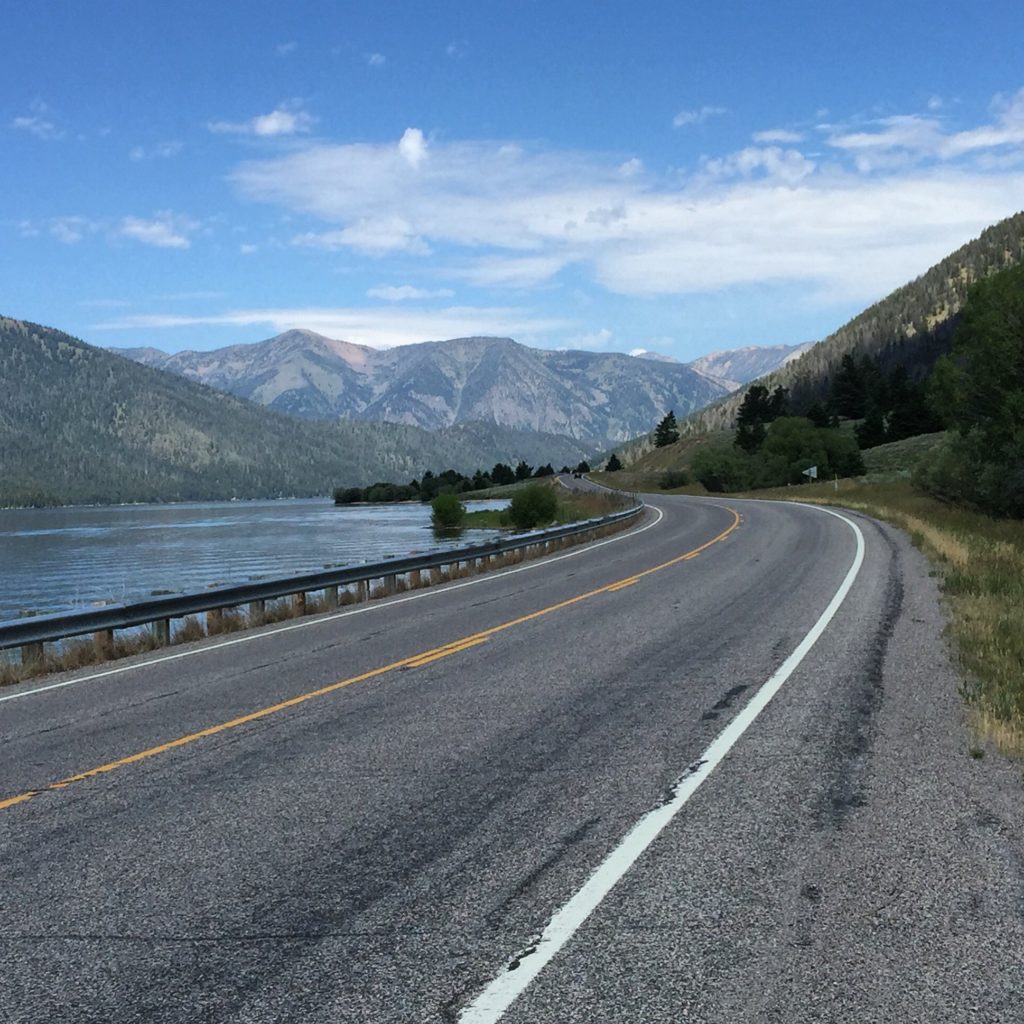 Click Here to Visit The Table of Contents
Click Here to Visit Previous Page:  Old Faithful and Day Off in West Yellowstone – Day 58 & 59 
Click Here to Visit The Next Page:  Plotting, Planning and Climbing – Day 61