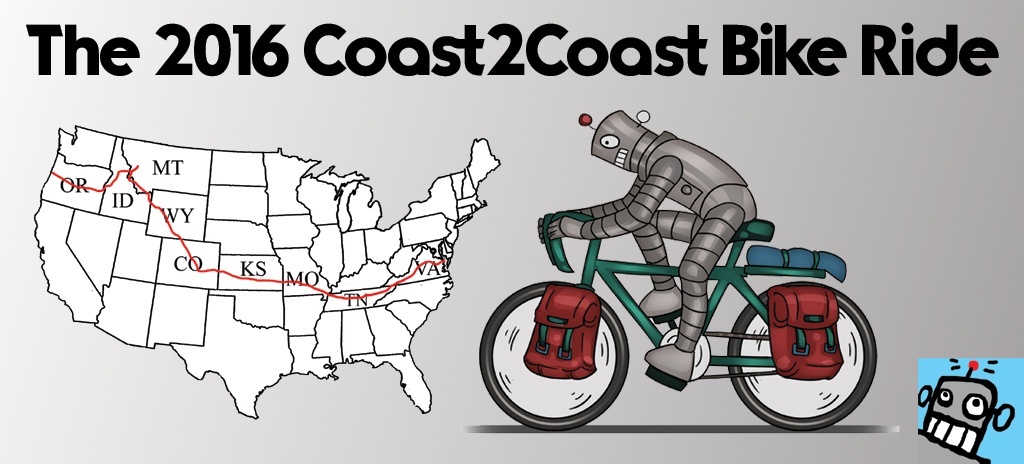 Click Here to Visit The Table of Contents
Click Here to Visit Previous Page:  Wicked Tailwinds Through Earthquake Lake – Day 60 
Click Here to Visit The Next Page: You can't be drunk all day, if you don't start drinking in the morning. – Day 62
Day 61 Ennis, MT To Dillon, MT
July 23, 2016
77.5 Miles for the day
3,205.4 Total miles for trip
6:20 Ride Time
I was one of the last people to packup and get on this bike this morning. I was in no rush. I stopped and had one of the best breakfasts of this entire bike trip in Ennis, Montana. I ordered whatever the most popular omlette was and it was just delicious. During breakfast I plotted out the rest of the trip and made an itinerary, which is mostly of it was based off my 2005 bike trip and the mileages I rode then.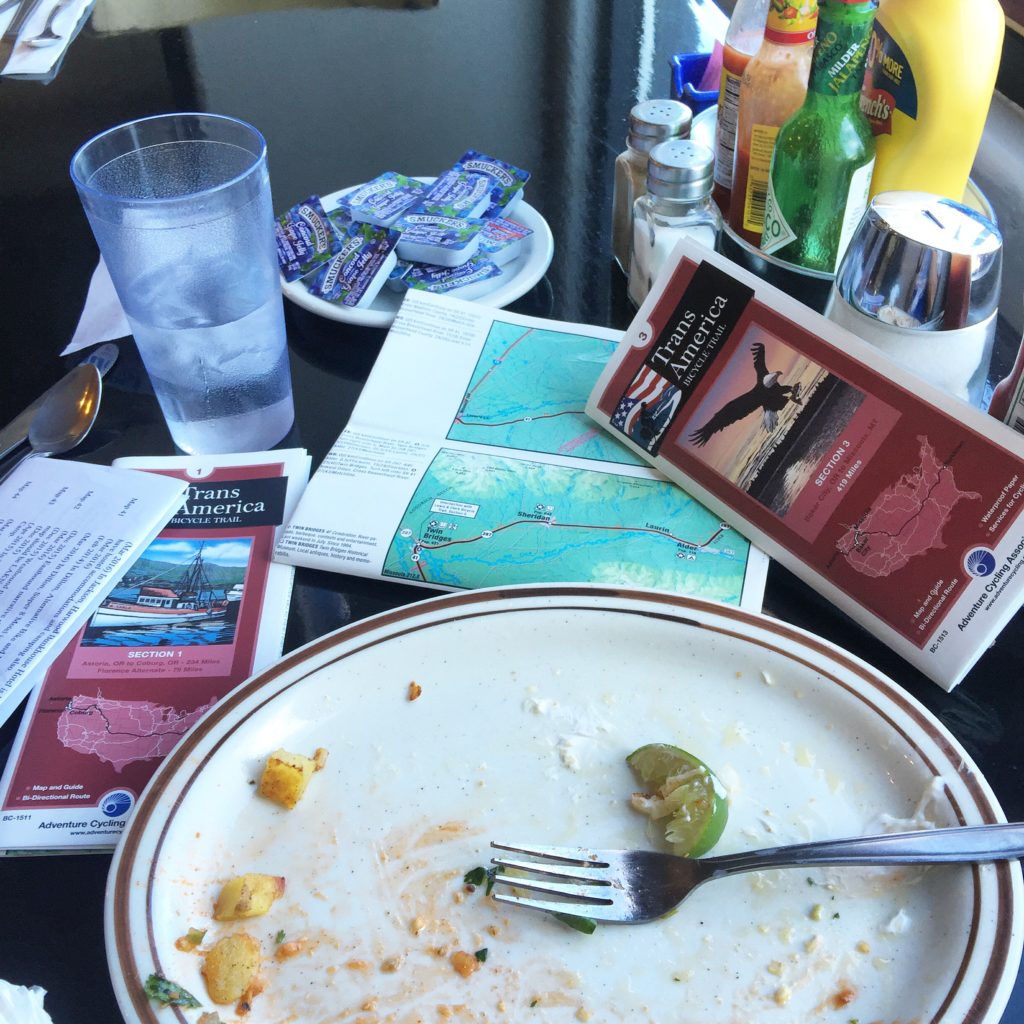 This is my dilemma….
I have to be back in Portland for a business conference on August 11th  to the 14th. This trip is far enough along, that if I keep riding the way I have been, I'll hit the coast approximately on the 11th, when I need to be in Portland.
My original plan had me between Missoula and Bend at around August 11th, so I was just going to leave my bike and come back. But, that is obviously not happening at this point.
I'm thinking about skipping Missoula all together and just turning left at Lolo and heading straight into Idaho. That would put me ahead of my plan and I could wrap up the bike tour before my conference and not have to get off tour and come back to finish my trip.
If I go into Missoula it will be my 5th time there. And I also know im going to get all caught up visiting Adventure Cycling and buy all cool 40th anniversary Transam merchandise I keep seeing the eastbounders wearing. I need to stay away from Missoula. It's going to cost me $200 if I go into Missoula.
I've basically laid out the rest of the bike tour. I have a few 100+ mile days factored into my itinerary. Which may or may not be a good thing.
Anyways…..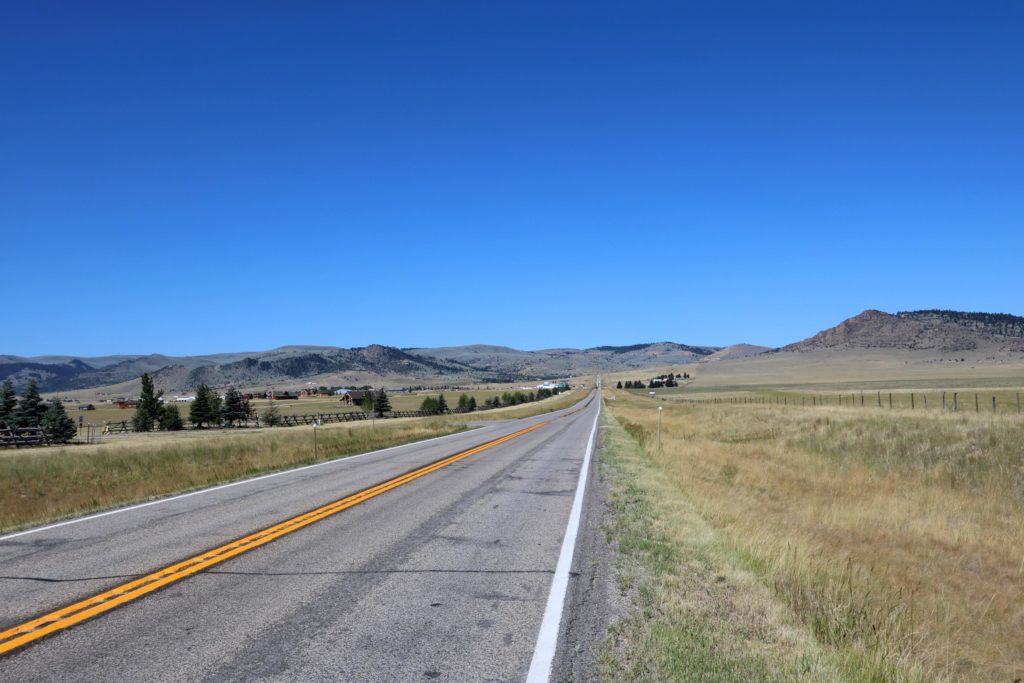 The plan for today was to ride to Dillion the next big town. Austin is already there. There was a big climb at the beginning of the day and then it was mostly flat for the rest of the day.
I really enjoyed riding out of Ennis towards the climb. It was nice warmup and the hill gradually got steeper and more beautiful the higher I got. It was a great climb up the mountain. I felt grat!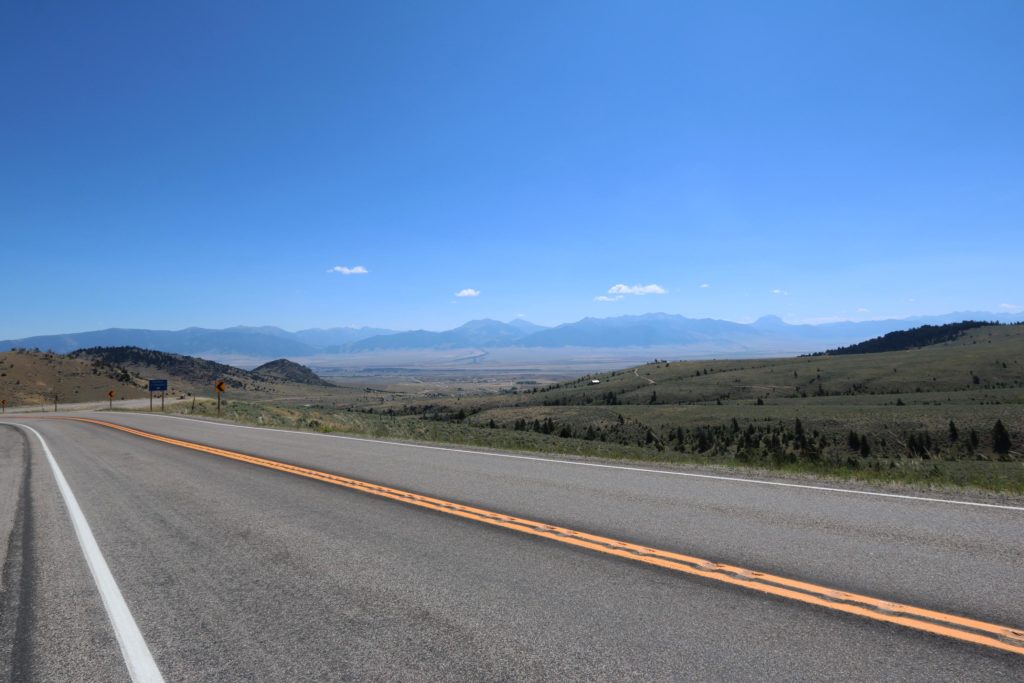 On the other side of the pass, was a little mining town called Virginia City. I stayed here in 2005 and hung out in the Saloon with a bunch of other riders.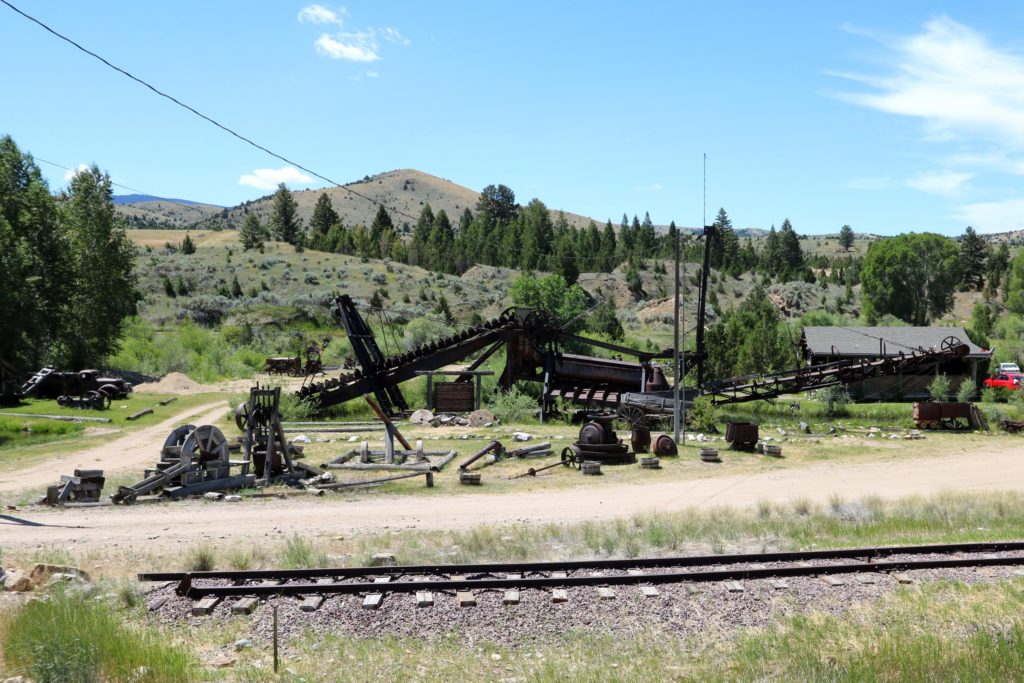 I stopped for an ice cream and some old man kept trying to get me to admit that the climb I just crossed was one of the hardest climbs of my trip. Apparently he drove past me and thought I was struggling.
I told him "You have no idea what I've through at this point. The Ennis Pass was actually a walk in the park, compared to some of the mountains I've crossed at this point."
Leaving Virginia City is kind of depressing. They really fucked up the landscape looking for gold. The entire landscape is completely turned upside down and the worst part is they did this over 100 years ago. Nothing grows and the earth just looks depressed and pillaged. The earth looks sad and depressed. I didnt even take any pictures of it.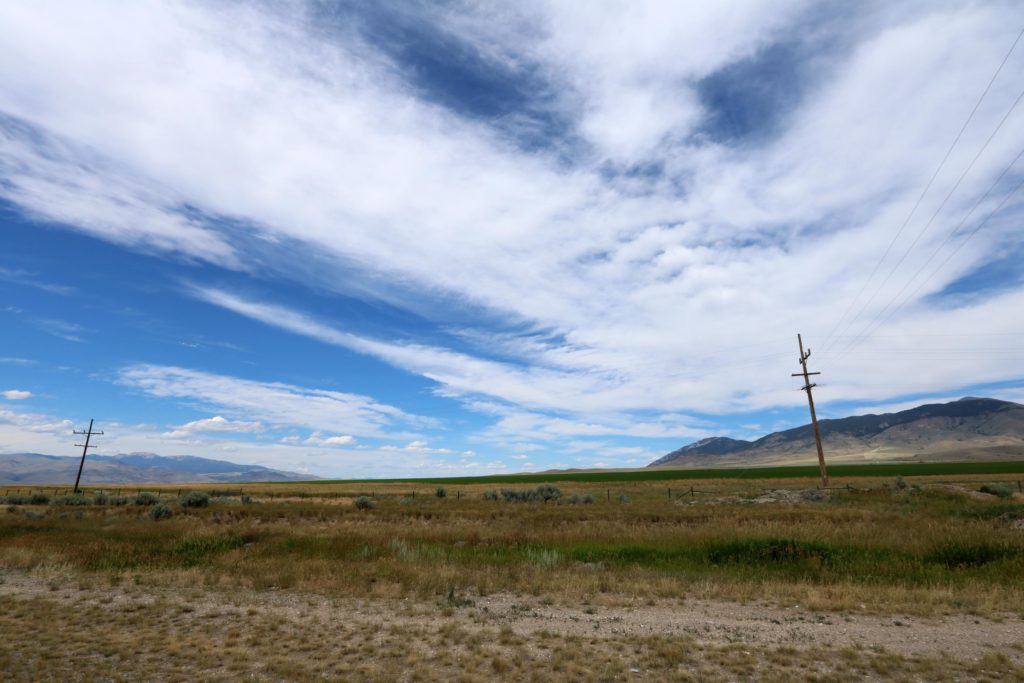 I met some nice east bounders riding recumbent tricycles. I had a fun chat with them on the side of the road.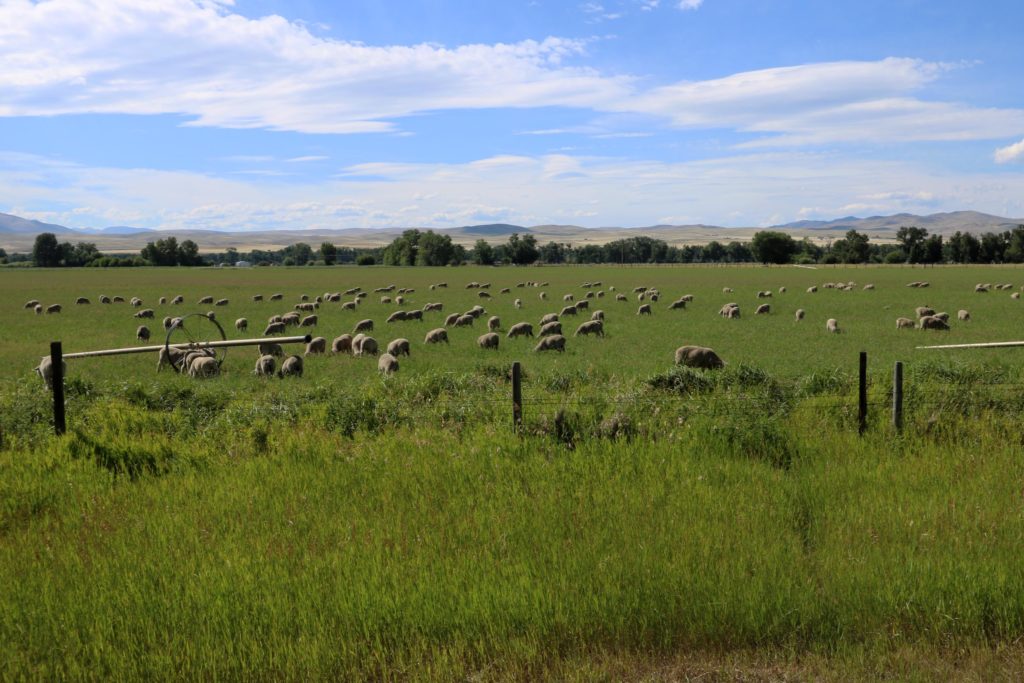 I caught a nice tailwind at the end of the day into Dillon. The plan was to check into the KOA, get one site for Mike, Vin, Nelson, possibly Austin and I.
John the Military guy who is riding west was already at the KOA with a campsite. I met him in Tetons. He let all of us crash on his campsite, he's taking a day off tomorrow and will be here for 2 nights.
He was camped next to 2 East bounder Transam Riders, Elizabeth and Todd from Vermont. They were really nice. Both of them were riding the same Trek 520 I have. Our 3 bikes together looked like one big happy Trek 520 family.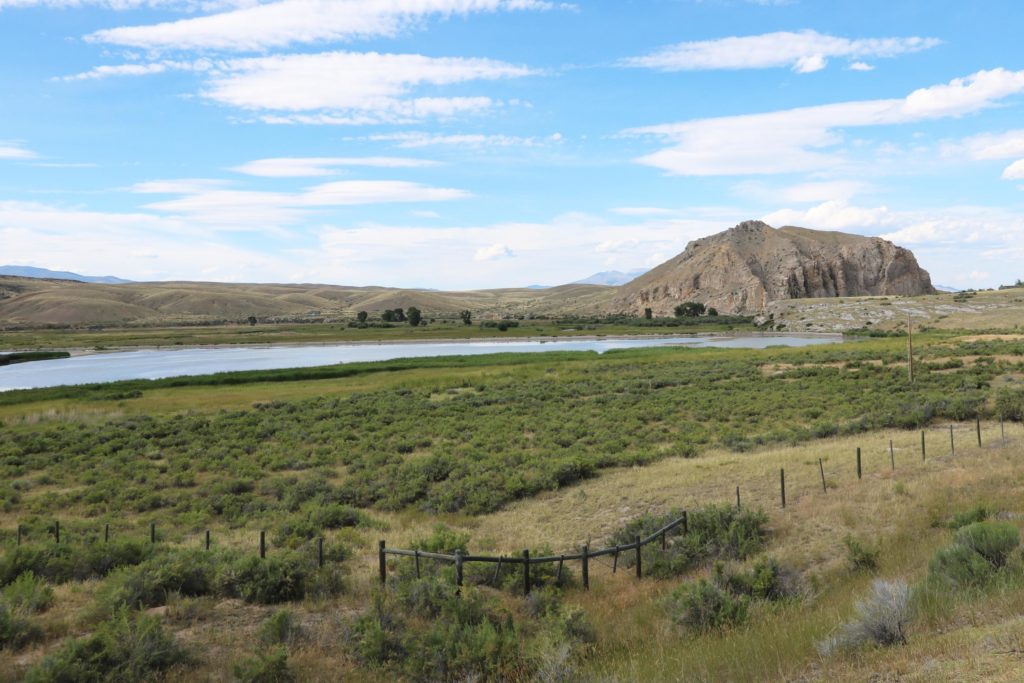 All of us head into town to grab dinner and beers. I ended up staying out pretty late with Austin, Vin and John. We all rallied pretty hard and had a lot of fun hanging out with the locals in Dillon Montana.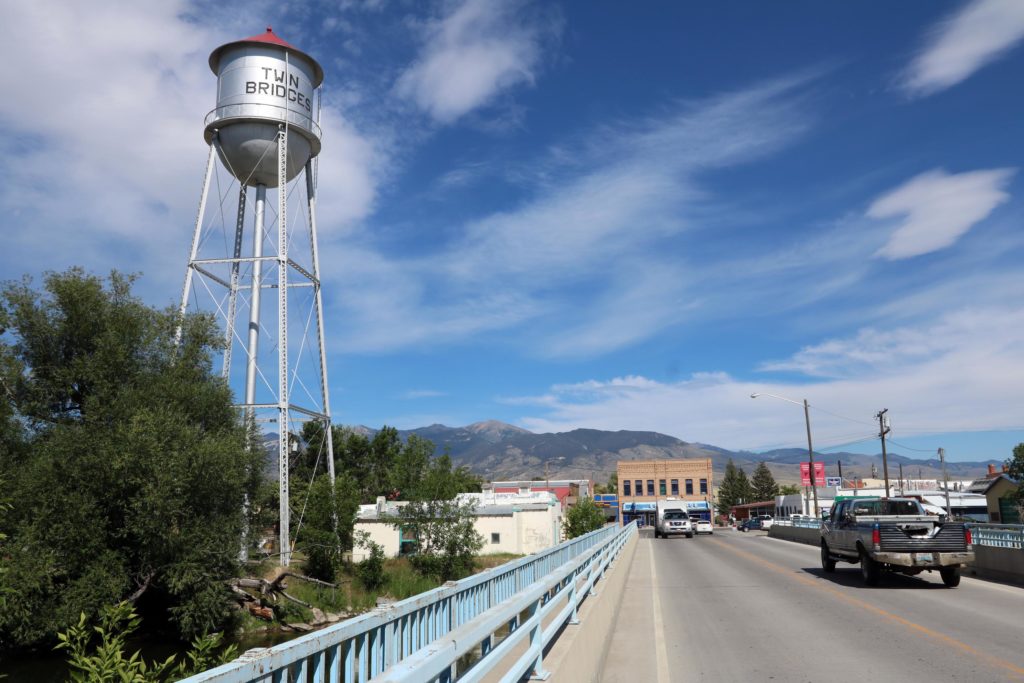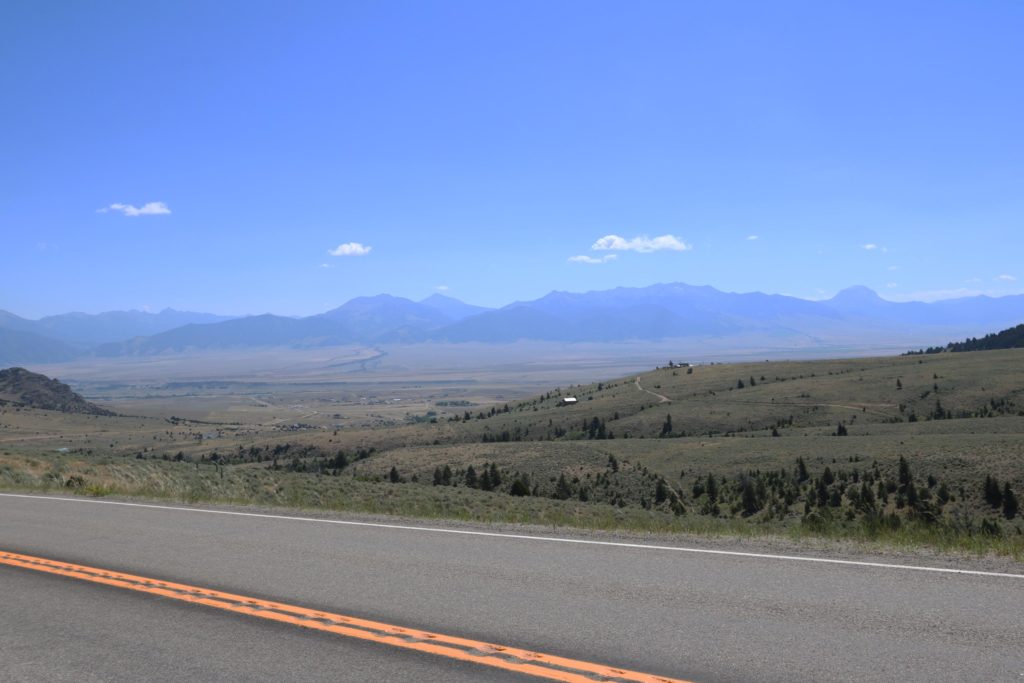 Click Here to Visit The Table of Contents
Click Here to Visit Previous Page:  Wicked Tailwinds Through Earthquake Lake – Day 60 
Click Here to Visit The Next Page: You can't be drunk all day, if you don't start drinking in the morning. – Day 62