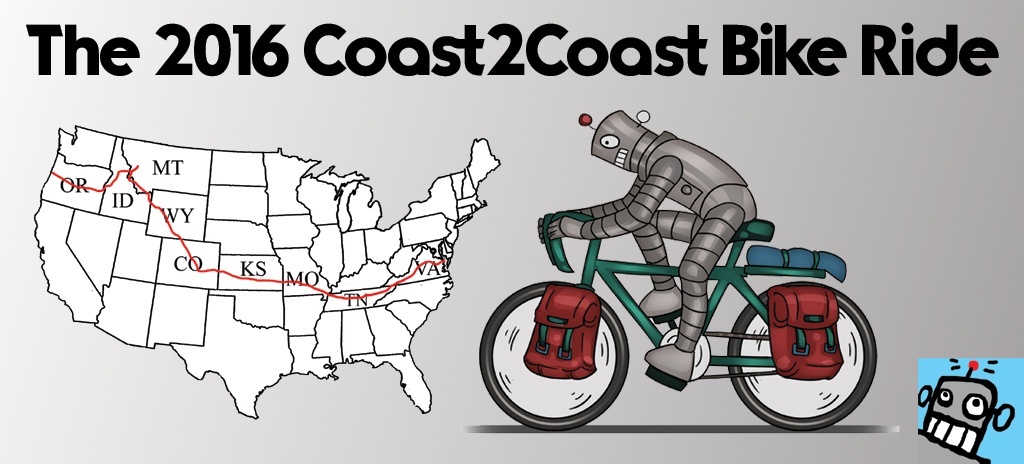 Click Here to Visit The Table of Contents
Click Here to Visit Previous Page: Riding the Blue Ridge to The Dog House – Day 7
Click Here to Visit The Next Page: 100 Degree Day and Having a Panic Attack – Day 9
Montebello VA to Lexington  VA
Day 8 – May 31, 2016
16.2 Miles for the day
301 Total miles for trip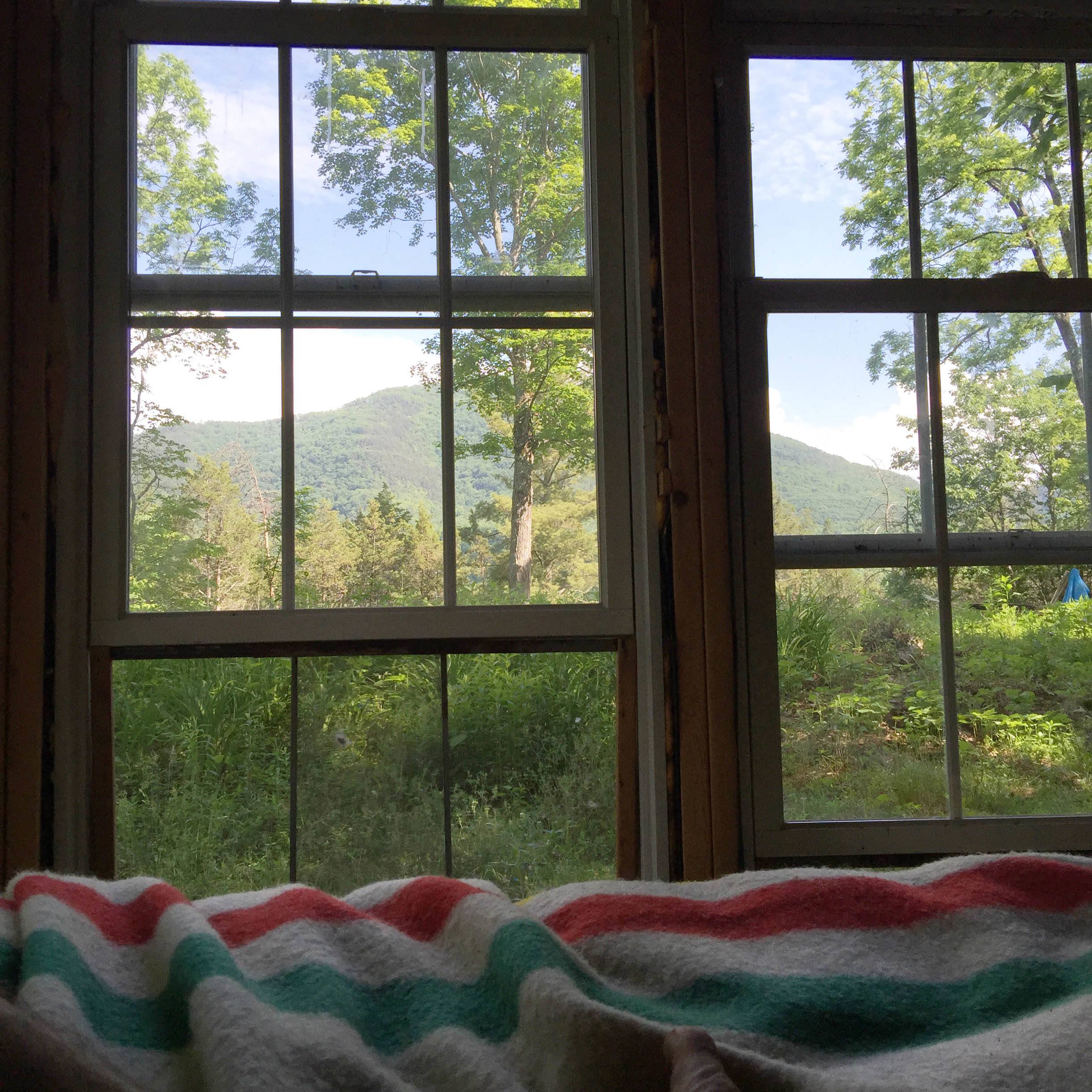 I slept great in to the dog house last night. The sun woke me up as soon as it popped up over the mountain.  I had a business call in the morning, so got a late start on the day. Before I left I cut off those annoying Velcro straps on my cycling gloves. Whatever I can do to lighten my load, except there no way in hell im getting rid of this 15' extension cord.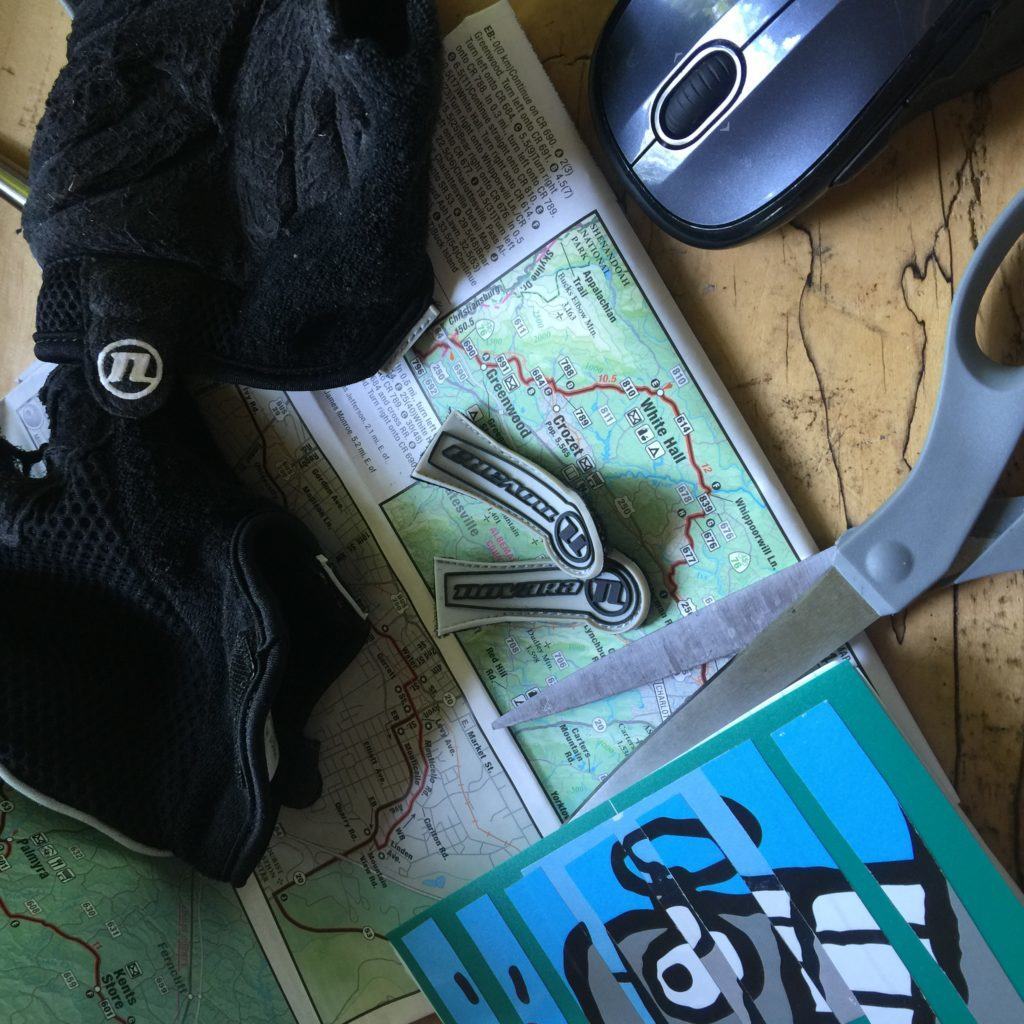 My goal today was to ride into Lexington and get this silly website stuff sorted out.
On my ride to Lexington I had a sweet tailwind for the short easy ride. Leaving the dog house I realized I lost a bolt that holds on my front fender.  I stopped at the bike shop first to see if they could fix it for me. They didn't have the part I needed, but they put a zip tie on it and that seems to working for now.
I talked to the owner of Lexington Bike for a while. He's owned that shop for 41 years. He was a funny little man.  I watched him talk to a young girl about a possible flat tire situation with enthusiasm like I has never had that conversation before.  I love old guys who have been working in bike shops their whole love. He REFUSED to put a kickstand on my 520 and gave me a long lecture about not needing a kickstand. I know, I know. Everyone has an opinion.
I was starving and found a great little restaurant in town called Marcados. I told the the General Manager JT that I was cycling across America and he immediately became my best friend. He let me put my bike in the back office, so it wasn't out on the street and I setup shop using their ultra fast wifi. Everyone that worked there was super nice.
I rolled into macados at 1pm and didn't leave until 12am. Doing this to restauraunts is a bad habit I developed on Team Northern Tier.  The whole day was spent figuring out the process and systems are for writing this blog. My assistant who helps me with Young Architect will help me with all the uploading and busy work around keeping this blog, but I just needed to figure out what she needs to do and how she can help me. So that's what I did all day. I didn't even write anything, I published about 4 blogposts and got the pictures all taken care of.
At around 9pm I packed up the computer and hung out at the bar and had some beers with the locals.  At the end of the night, I started talking to a college kid in the bar area. He was telling me all about how it's his dream to bicycle across the country and its been something he's been planning. He'll most likely ride next year and is just waiting for his friend and some pieces to fall into place before he can go.
I ended up giving that young man some priceless bike touring advice, that will change his life forever.
and that was….
…if you can swing it, take your first big tour solo. You'll meet more people, learn more about yourself, be put in more awkward situations and in the long run it will have a bigger impact on your life.
I also explained how its never a convenient time to bicycle across America. There are a million reasons not to go and to just keep doing the same old routine. Look at me, old man Michael Riscica. I hadn't taken a real adult vacation since my last bike tour in 2007, because I was worrying about my carreer, doing things for other people and waiting for something to happen that gave me permission to do something that I really love. In reality the only thing I was waiting for was having a nervous breakdown.
I should write a blog for young men in their early twenties thinking about cycling across america.  Oh wait, I already did that.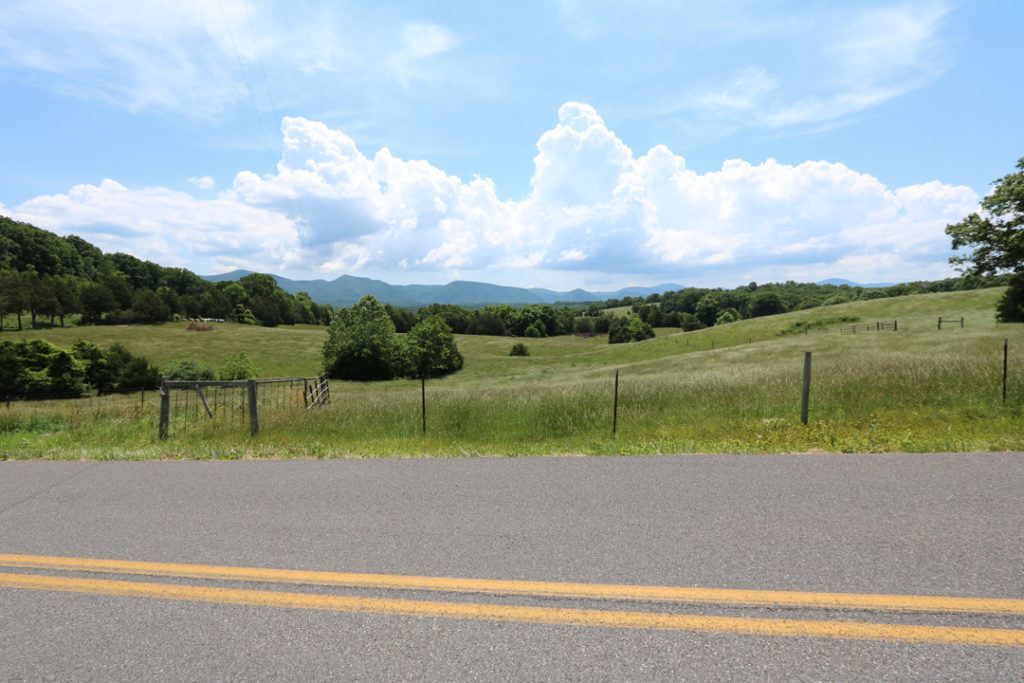 Camping By The River 
On my way into town I saw the park and went down there and camped out for the night. I slept pretty good on top of a picnic table. I really needed a shower and to wash my clothes, but oh well. I'll find a place to do it tomorrow. It was really my first solo stealth camping situation of this trip. Pretty smooth.
I have a feeling I'm going to be slumming it for most of this trip.
My goal is to avoid riding miles out of the way, to spend money just so I can do all the work to put up my tent, lay down and close my eyes for 6 hours and then do all the work to take down the tent and ride make up the mileage I rode off trail to the stupid campground. I did a lot of that in my past bike tours. It's pointless and dumb.  I am going to redefine what the word "camping" means on this trip.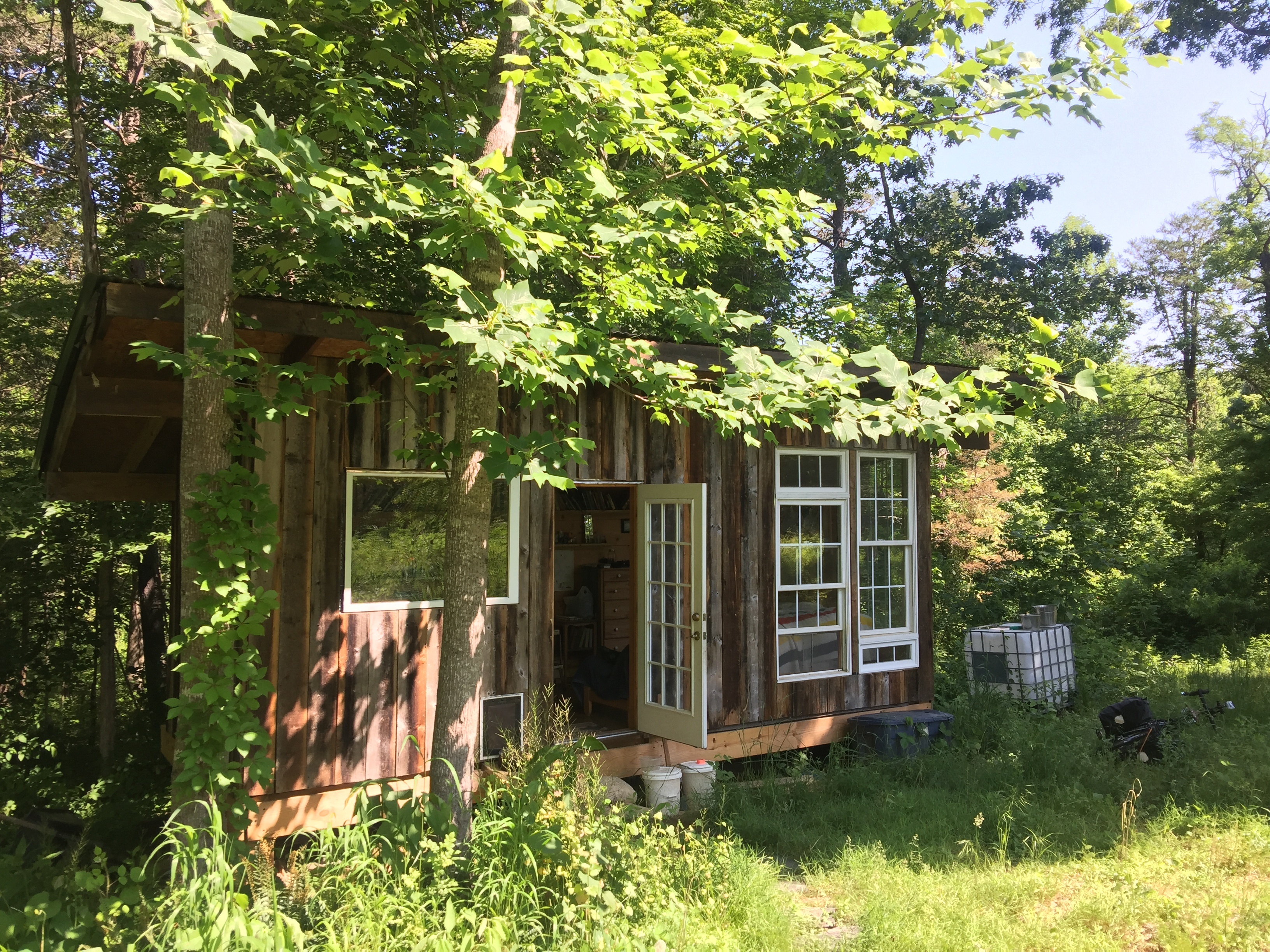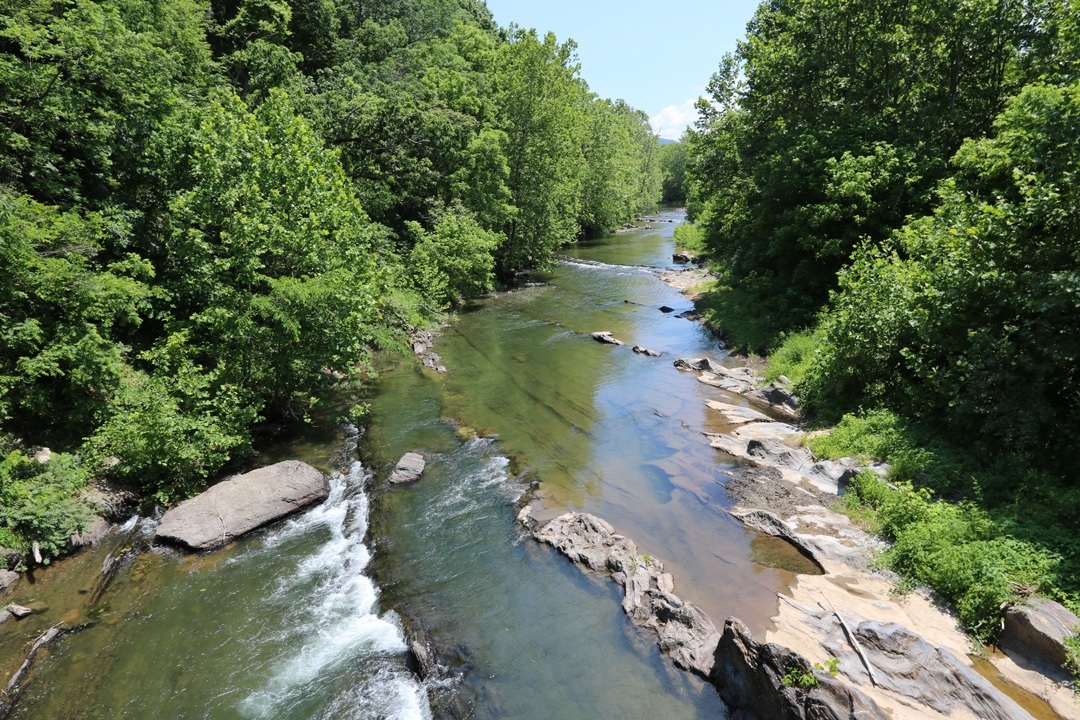 Click Here to Visit The Table of Contents
Click Here to Visit Previous Page: Riding the Blue Ridge to The Dog House – Day 7
Click Here to Visit The Next Page: 100 Degree Day and Having a Panic Attack – Day 9