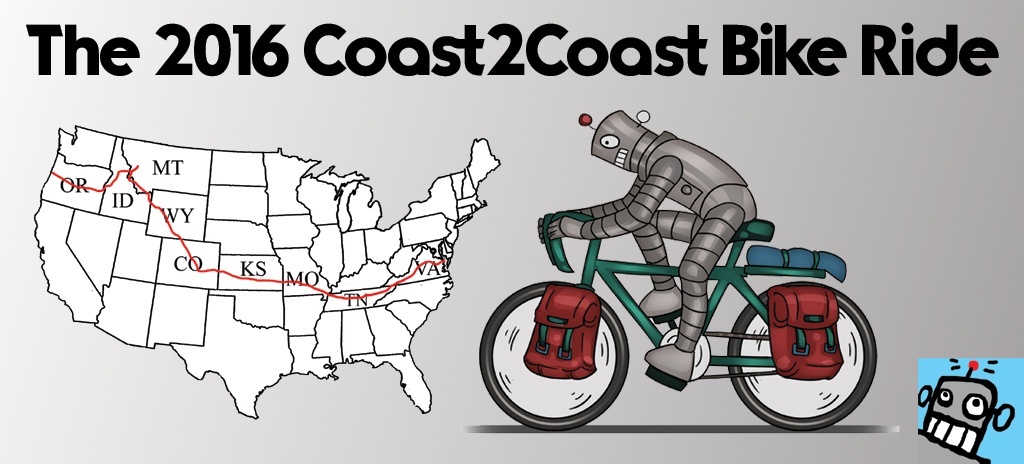 Click Here to Visit The Table of Contents
Click Here to Visit Previous Page:  What do you live in a Barn?!??? – Day 30
Click Here to Visit The Next Page: Bike Touring Music Videos
Day 31
Marshfield, MO To  Springfield, MO
June 23, 2016
36.4  Miles for the day
1,444.8 Total miles for trip
2:30  Ride Time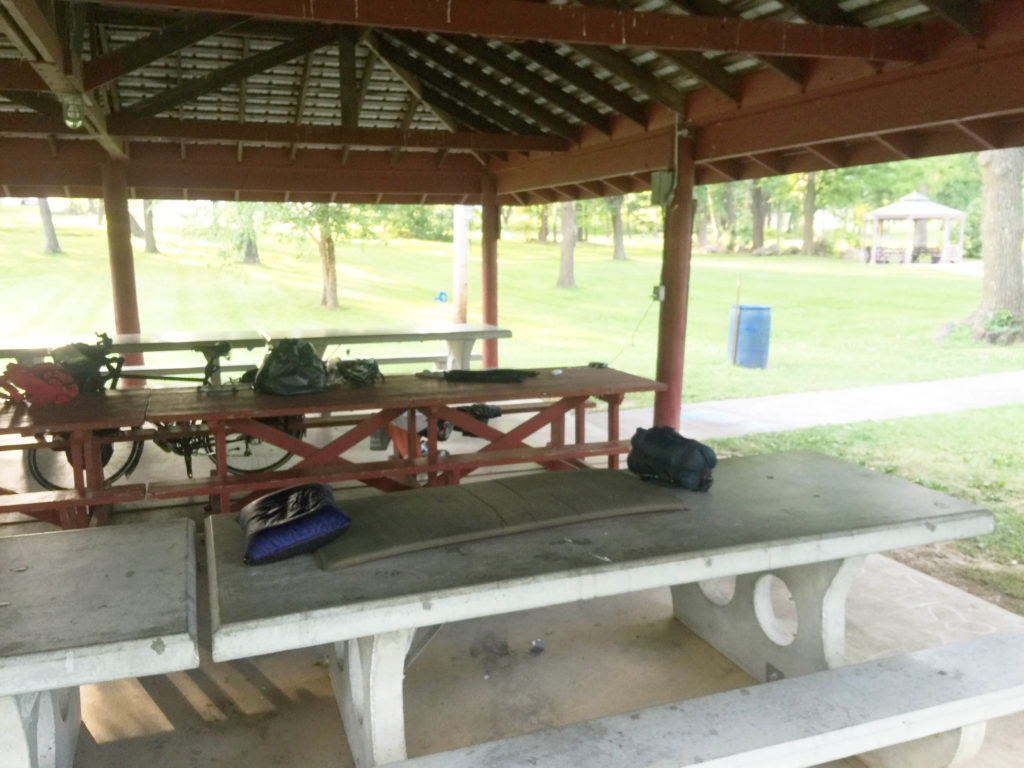 GOOD MORNING!
Yelled the police officer from 10' feet away as he woke me up at 6:30am. He was really happy to see me and sat down and hung out for 15 minutes asking a million questions about my trip. He told me where to eat breakfast, super nice guy.
Last night I slept fantastic on the fancy precast concrete picnic table. These tables are really beautiful, I have never see anything else like them. Usually when I sleep on top of the wooden picnic tables, I get jabbed in the back all night long with rusty nails.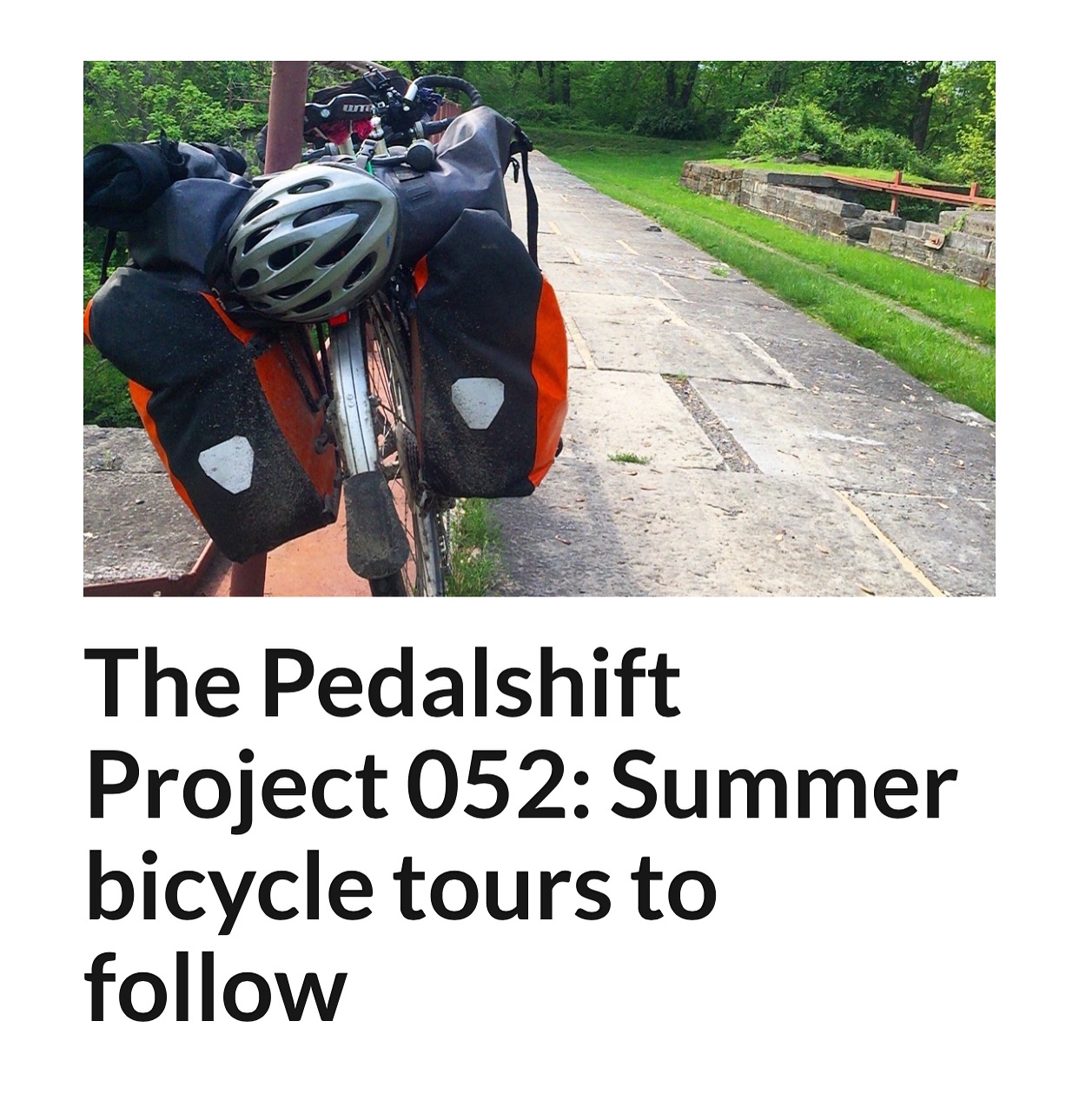 I checked out the Pedalshift Podcast Episode 052 about the summer bike tours to follow. Tim gave me a really sweet shout out, so I posted about it on Instagram.
During breakfast, I hung out with a bunch of cops at the diner. When I left the diner there was a 20 mph headwind and 100 degree heat. Screw this, I'm not riding out. Luckily my office, (McDonalds) had a location right across the street from the diner, so I camped out there for a few hours and got some work done. You know how it is. Another day, Another Dollar.
When I was working at McDonalds this very nice man sat down with me and had me tell him all about my bicycle trip. I told him everywhere I have been so far and where I am gong. We chatted for a good 10 minutes. He was really sweet. Later when I went up to the counter in McDonalds to get some food, he ran right up and insisted paying for my lunch.
The wind was starting to die down and I wrapped up most of what I needed to get done. I got ready to ride out and I wasn't on my bike for more than 5 minutes when I broke another spoke.
I wasn't even pushing the bike very hard, I was coasting when I heard it pop. I wonder if the fact my bike had been baking in the heat for a few hours while I was in McDonalds had anything to do with popping this spoke.
This fucking bike. I debated just going back to McDonalds, applying for a job there, and living in Marshfield Missouri for the rest of my life, but then I remembered how much I miss my dog Molly.
It was about 3:30 and I was about 25 miles away from Springfield. I looked up bike shops in Springfield and Sunshine Bike Shop came up first. I called them and told them my sad story about the spokes and how I would like to just replace the wheel with something a little beefier. They said they had a good replacement wheel for me.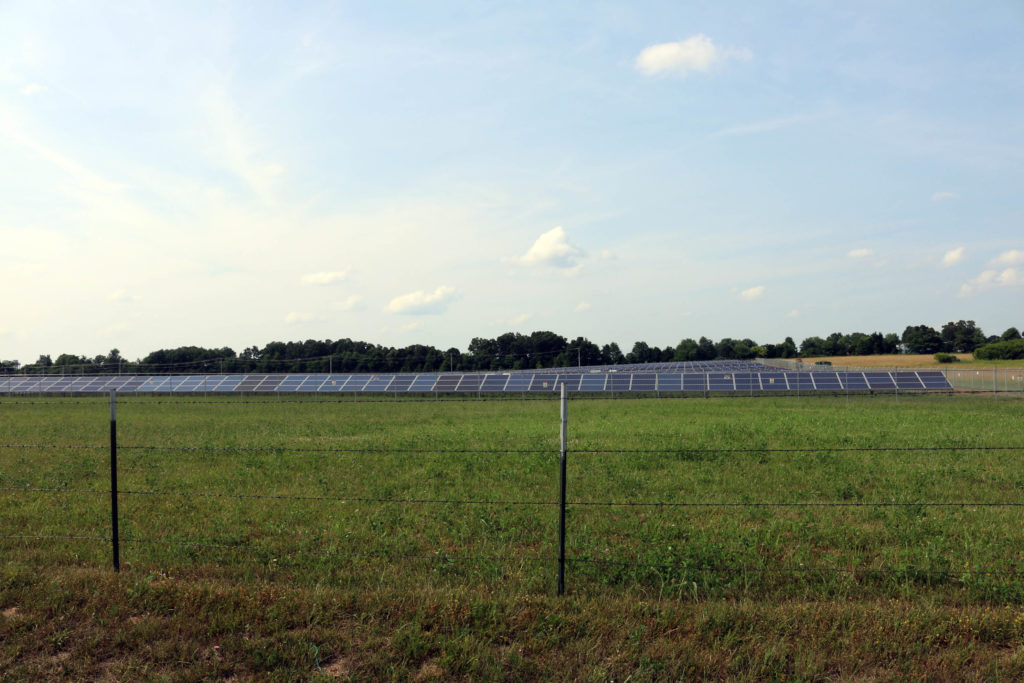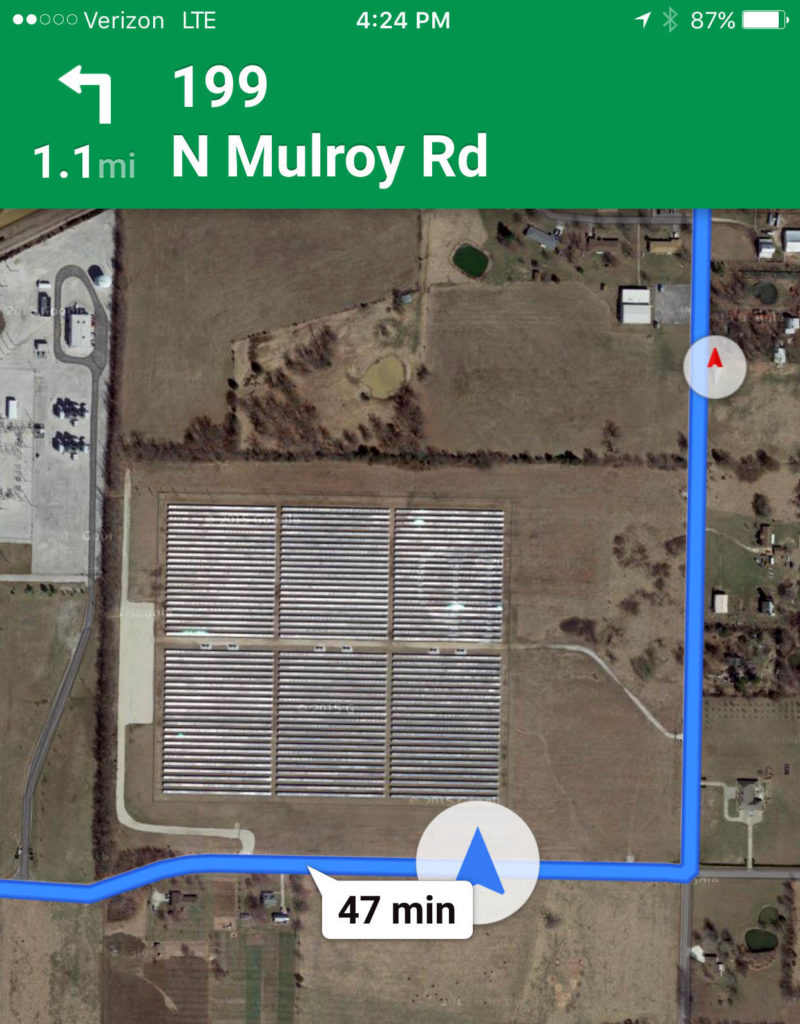 So now I'm in a 25-mile bike race to Springfield, so I can get to the bike shop before It closes at 6:30. Halfway there, I was riding soo hard and it was soo hot, I pulled over and puked on the side of the road. I actually felt perfectly fine, I just needed to get rid of some my lunch. Kinda weird. I barely even stopped. I need to stop eating McDonalds.
When I got there, Caleb the mechanic, dropped everything he was doing to work on my bike. The new wheel is an 36 spoke Alex Adventurer rim with a Deore hub.  There is a huge difference between the 2 wheels when I compared them side by side. The new wheel was $125, dammit. I guess relatively cheap compared to the hassle of not just doing this now.  Bike shops are few and far between once I start cycling through Kansas and Eastern Colorado.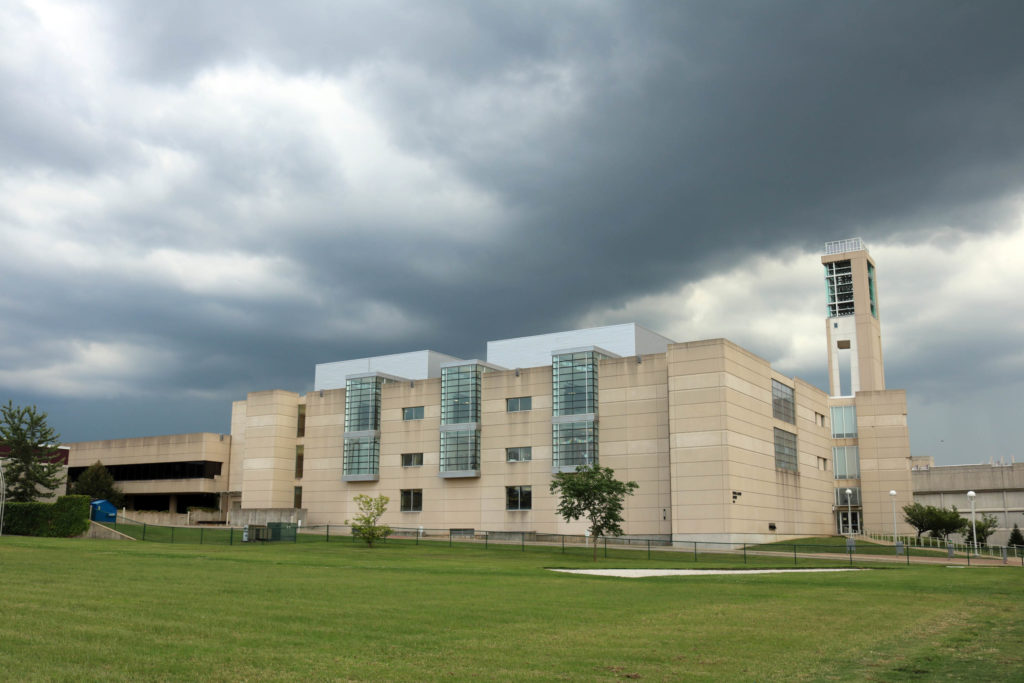 It was starting to rain when I left the bike shop. I decided to head over to the Springfield Brewing Company to go drink some beer. I arrived there just in the nick of time because once I did the sky opened up with thunder lightning and the street started flooding from all the rain. I hung out at the brewery for a few hours until they closed the bar.
The whole time I was there the Hostess asked me 3 different times where I am sleeping tonight. I first times I said "I dunno." and the last time said "at your house."  She kept telling me to call the University Hotel, because it was "cheap", but it wasn't. They wanted $125 for a room. Today was already an expensive day, plus I had a ton of energy and felt like hanging out.
If I didn't find a place to crash for the night I was going to sleep on the streets of Springfield Missouri like a homeless person and then ride out of Springfield at the crack dawn. That was my plan
The Bartender told me about a cool bar around the block from the brewery where there is always a party. So my plan was to hang out there for the rest of the night. I made friends with all the dudes at the bar. They told me all about Springfield and I told them all about the Transam. Two of the guys were from Queen City Cycles the bike shop downtown Springfield.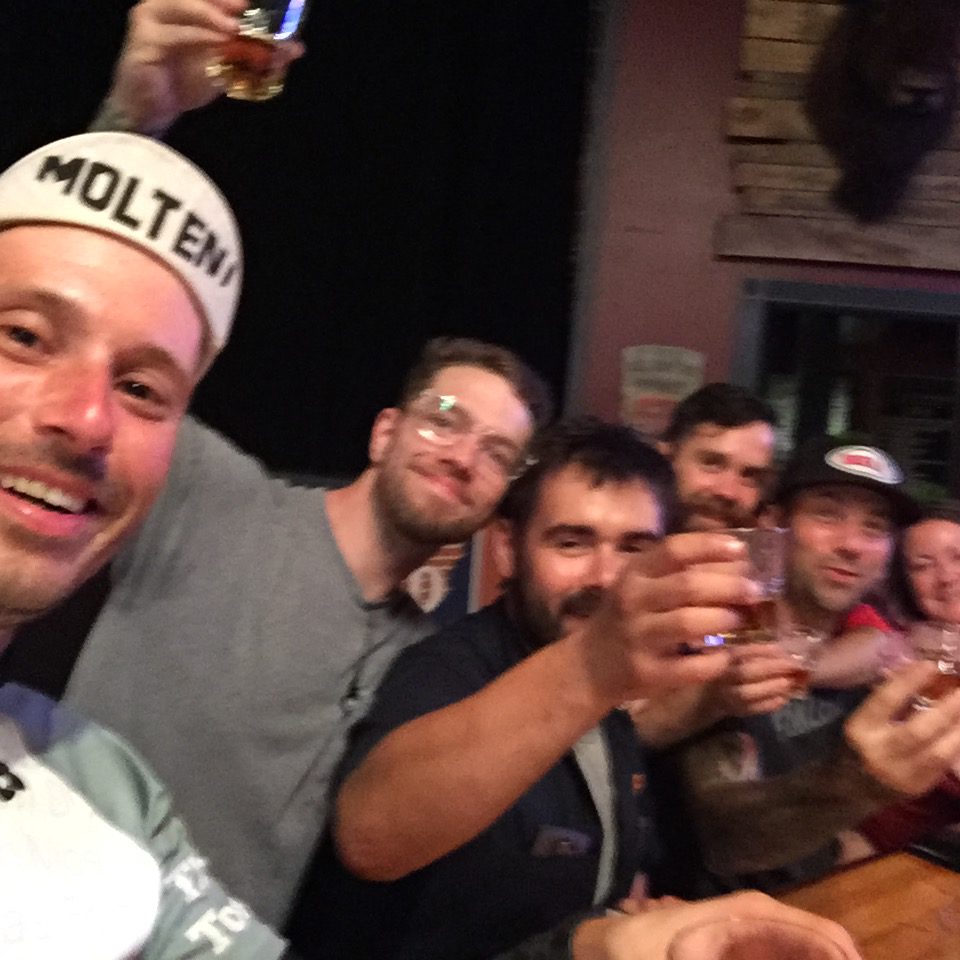 As night slowly got rowdier,  Miles the owner of Queen City bought us all a shot of whiskey at the end of the night. We moved the party over to Robbie's apartment and watched some comedy. I crashed on Robbie's couch.
I feel I've met and am with all the right people in Springfield. I like this town!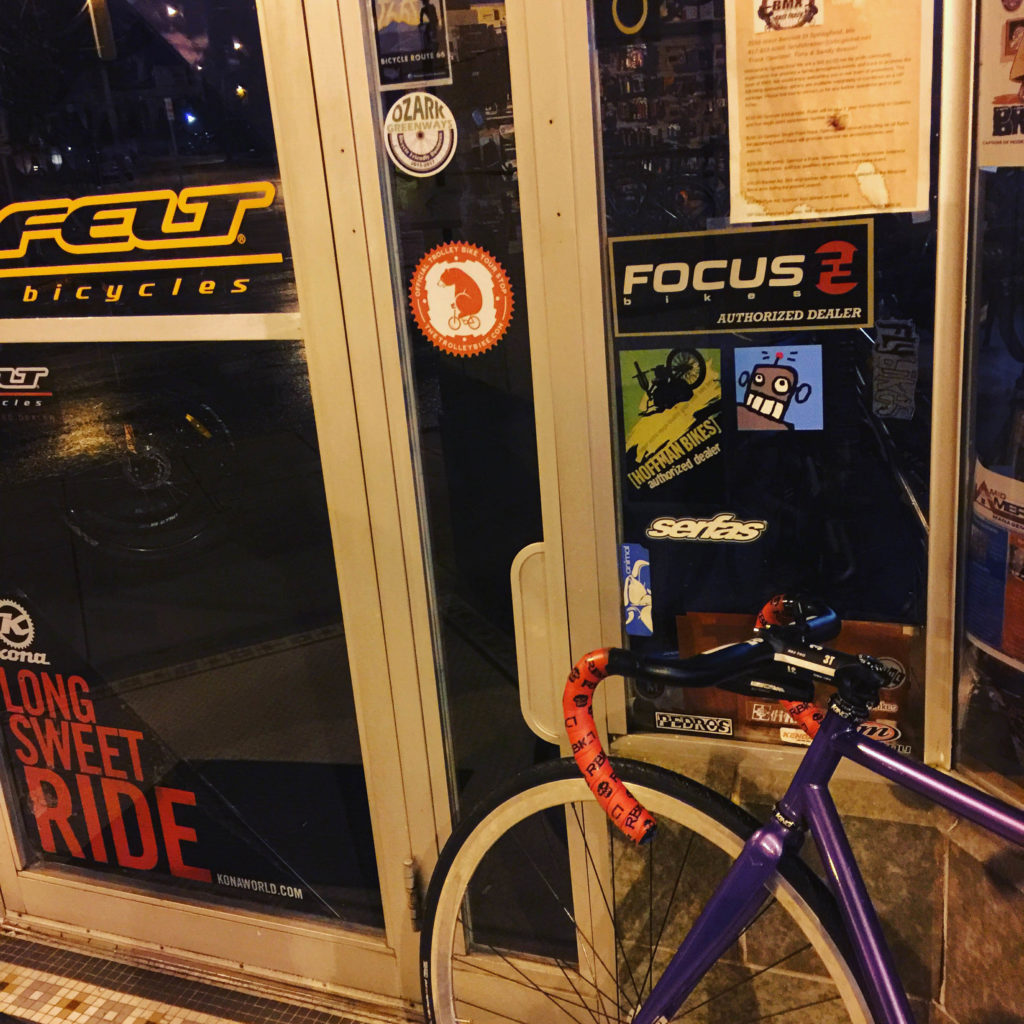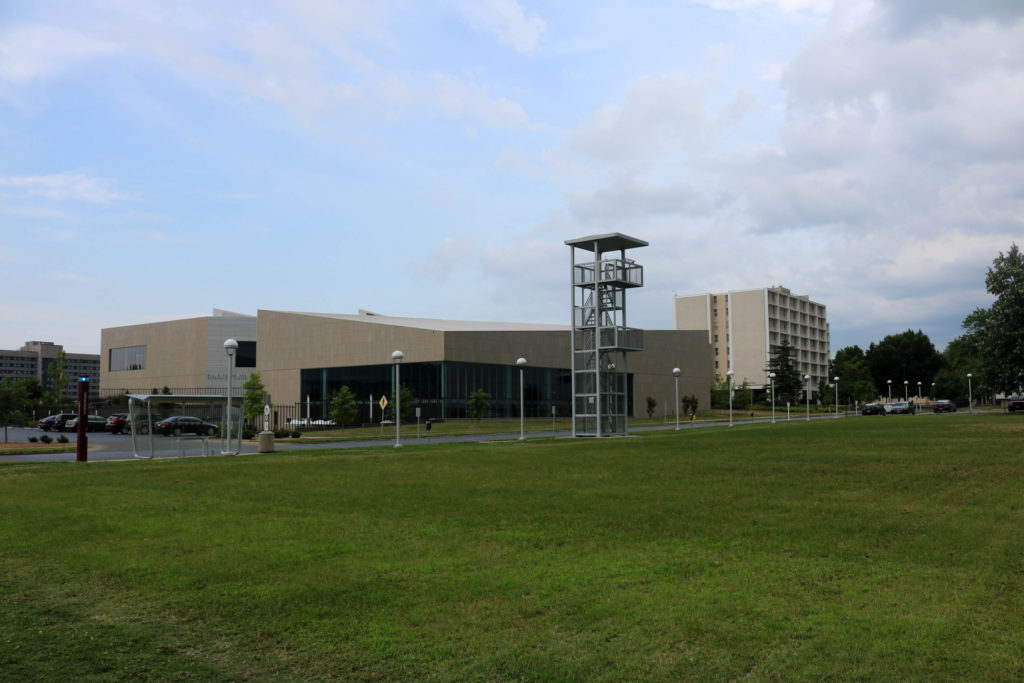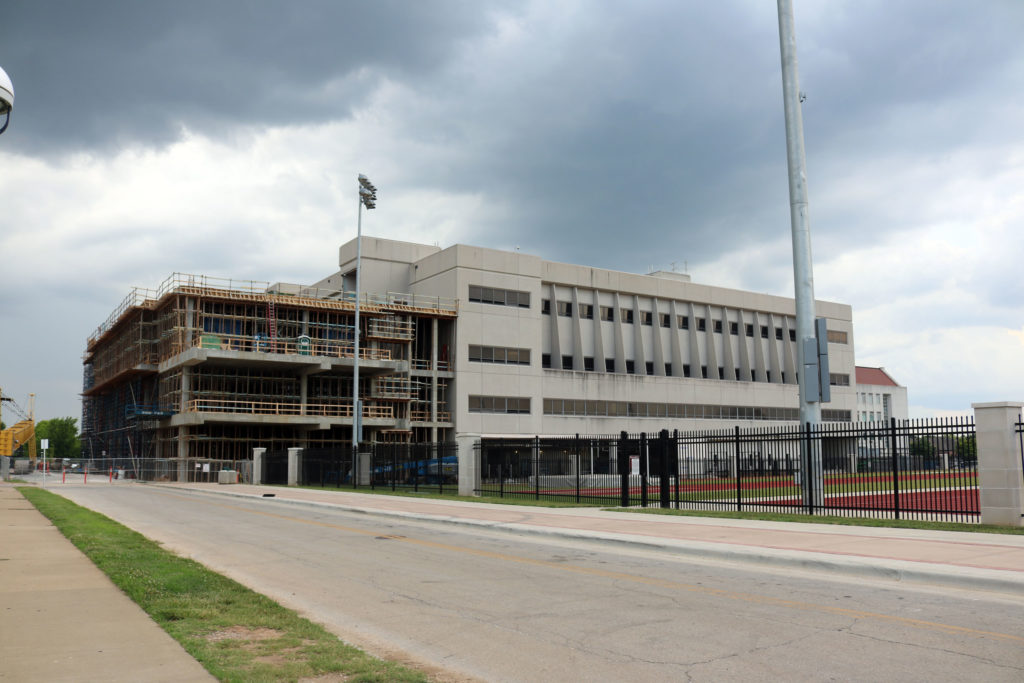 Click Here to Visit The Table of Contents
Click Here to Visit Previous Page:  What do you live in a Barn?!??? – Day 30
Click Here to Visit The Next Page: Bike Touring Music Videos