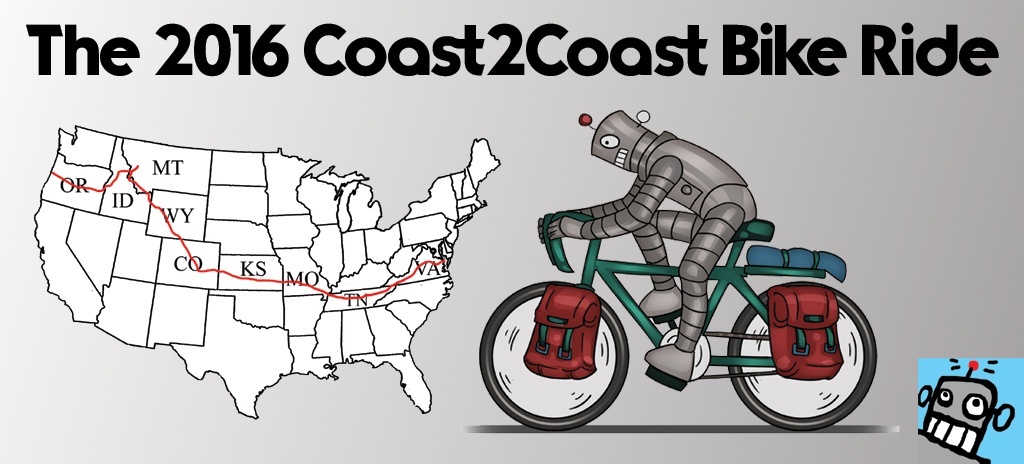 Click Here to Visit The Table of Contents
Click Here to Visit Previous Page: Pooping In The Woods, Tailwinds & Camping Out – Day 8
Click Here to Visit The Next Page: Virginia You're Beautiful! Day 10
Day 9 – Lexington VA To Troutville VA
June 1, 2016
47.6 Miles for the day
348.6 Total miles for trip
4:00 Ride Time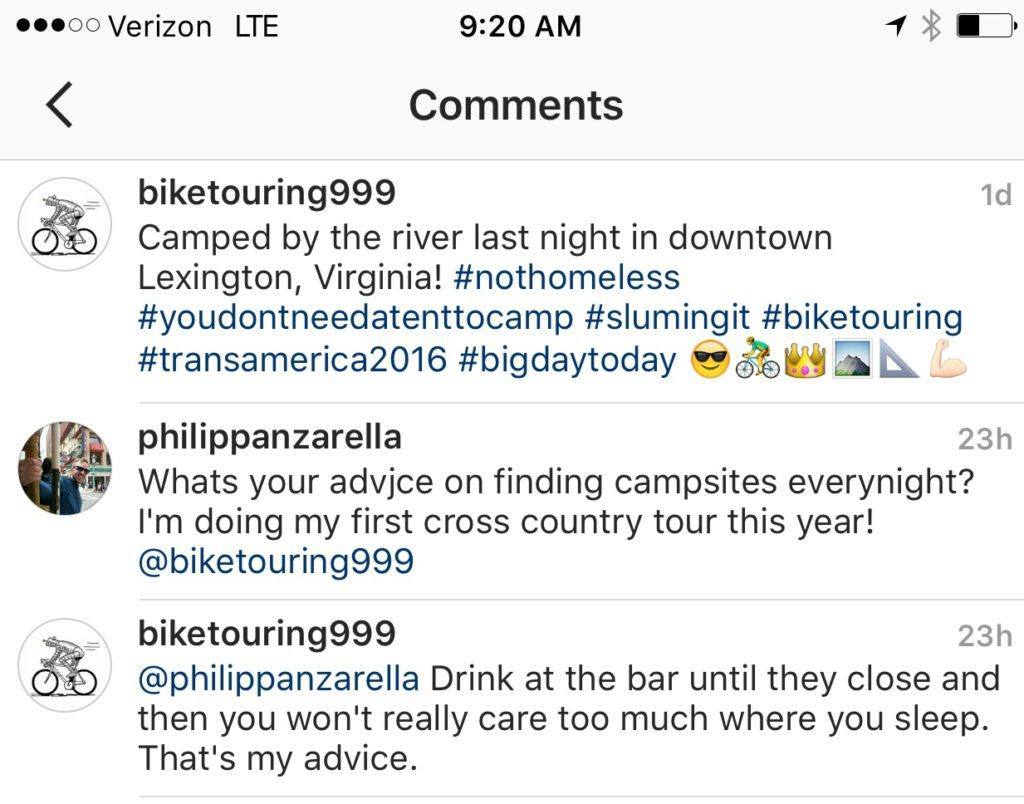 I dragged me heels getting ready in the morning.  I ate breakfast at the diner the college kids recommended to me. Then saw him drive by as I was riding out of town
My plan was to ride my ass about 65 miles to Catawba and stay at the hostel on the Appalachian Trail.
Riding out of Lexington I wasn't paying attention and made a pretty serious wrong turn. Thanks to the trustly ol GPS, I only rode for 5 minutes before I discovered my mistake. In the good ol days I would have lost a few hours for my usual carelessness.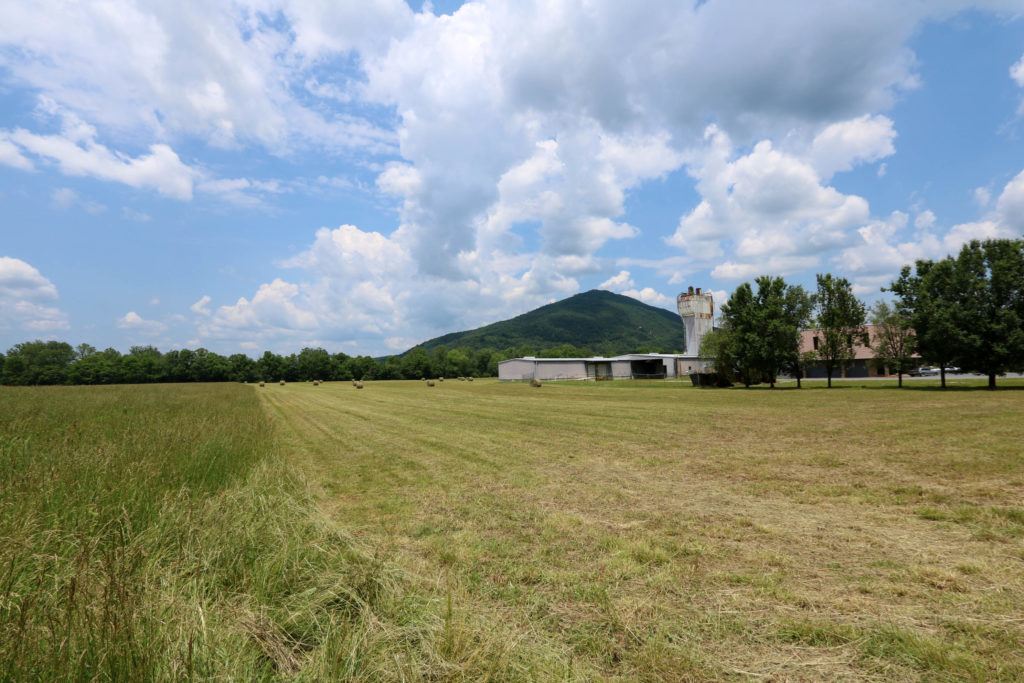 The First 20 Miles of The Day!
I always look at the first 20 miles, as a gauge for how the rest of the day will go. Its usually pretty accurate. Today I was kind of a disaster today for my first 20 miles. I couldn't get comfortable on the bike, there were a million distractions and I kept pushing myself so I could make it a 65 mile day.
Today was hot. Really fucking hot. It was a tough day for me. I felt like I pushed  myself all morning long, so I could beat the heat and in the end it didn't even matter. Mother Nature laughed at me and cranked up the thermostat.
During the day 4 different people who I told I was cycling to Catawba, said to me: "Your almost there!" And I thought to myself "uhhh, no I'm not. Its 50 miles away". But I'll take it. Usually the opposite situation happens. What's the matter with these people?
The heat was brutal today. I closed my eyes for a few minutes in a plastic lawn chair outside a convenient store and dropped my phone. I didn't care, I typically drop my phone about 10 times a day. Except this time when I picked it up my screen was all cracked. It still works fine, it's just cracked and I now drip sweat into my phone when I look at it during the day. Whatever. I feel like these phones are designed to fall apart.
Ya know that first generation iPhone was indestructible. My kids will probably have an extra nipple from all the radiation that phone gave me. But at least I could hammer a nail into a 2×4 with with the screen of the 1st Gen iPhone and it would still work fine.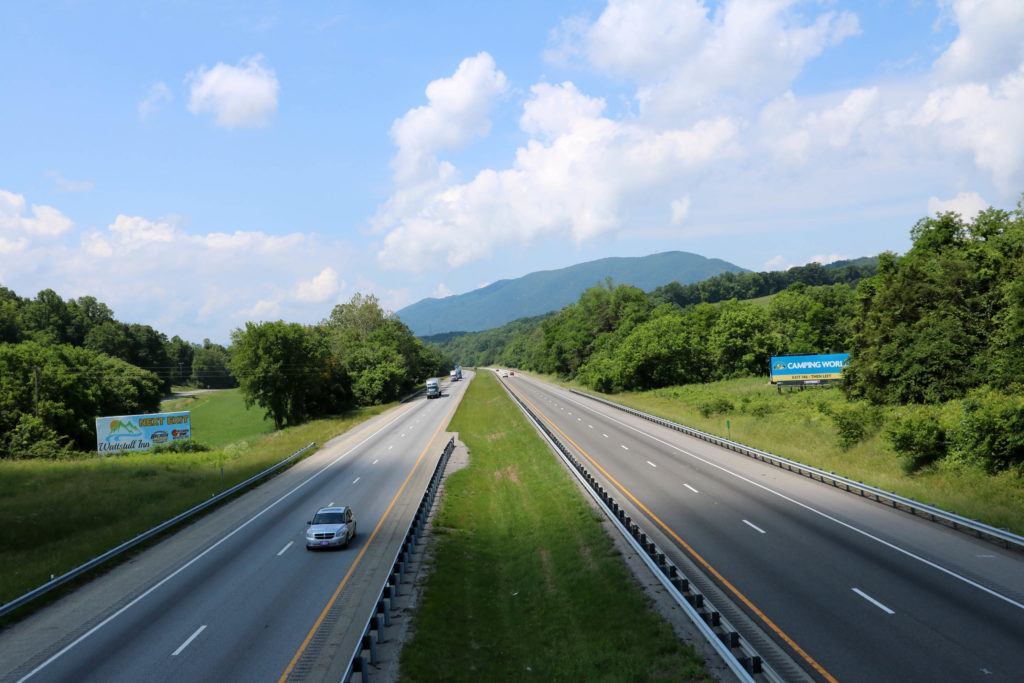 Stopping in Troutville.
When I got to Troutville there was a huge banner they were having a big festival this weekend for the Appalachian Trail Thru hikers. I saw the park with the big picnic pavilion with electric and decided I should just stay here. Instead of pushing another 20 miles.
I called the number on the back of map to check in and they told me I could take a shower and do laundry at the fire house across the street. So I did that.
At the firehouse I met 2 girls in their early 20's who were hiking the trail. They told all about their hike and shared their sushi with me. They were funny.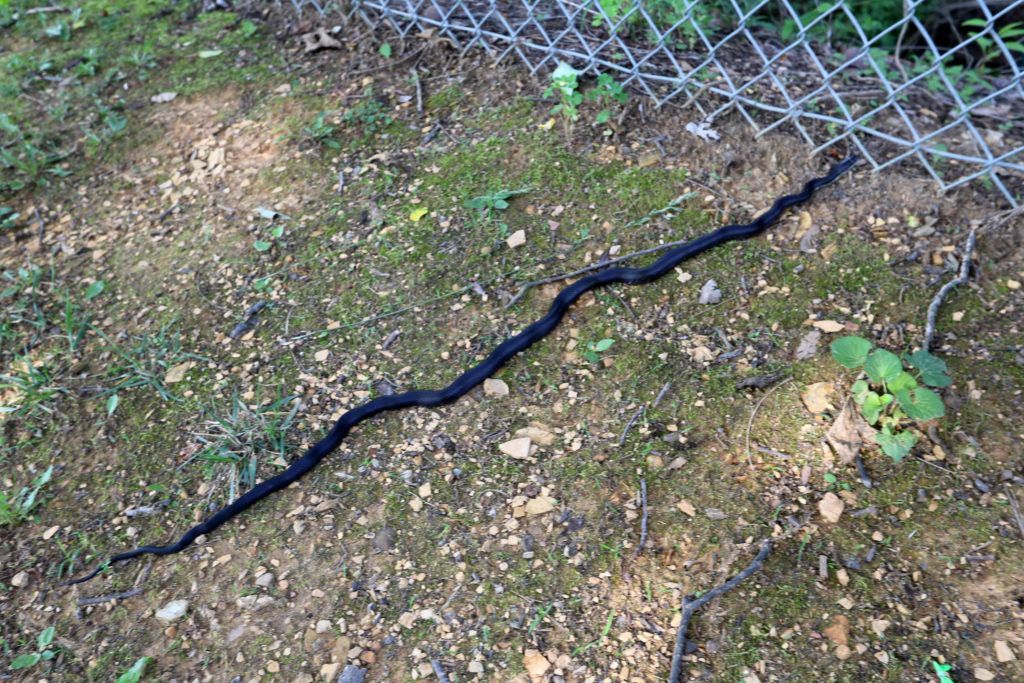 My Hangry Dinner Freak Out
After I was showered and had clean clothes I wasn't that hungry and decided to work on the blog and ARE Boot Camp stuff for awhile. A giant black snake and an ground hog stopped by to say hello to me!
It was starting to get dark. I was starting to get cranky cause I needed food.
EVERYONE told me that all the stores were one mile down the road.
"…And you have a bike, so its no big deal."
And I was like "Cool, Thanks!".  Except it wasn't one mile down the road, it was 3 miles DOWN A STEEP ASS HILL. WTF!?
When I got to the bottom of the hill it was 8:30 pm and I had a panic attack about having to ride back up that hill. At that point I hadn't eaten anything in 8 hours, except a piece of sushi. All my gear was back at the park, I didn't have my phone, bike lights or cycling shoes on.
I anxiously ordered a $5 foot long to go and then the marched right up to a gentleman getting into his pickup truck,  and asked him if he could give me and my bike a ride back up the hill to Troutville.
And he was like "Sure Young Man, I'd love to give you a ride!"
So he drove me back to the park and told me all about how he is retiring in 6 months and its his dream to travel around America and visit all the places he hasn't been. I think I convinced him to take a train ride across America.
Crisis averted! I ate my $5 foot long, felt better and just went to bed.  Big, stupid, useless drama in my little world.  Not my best day.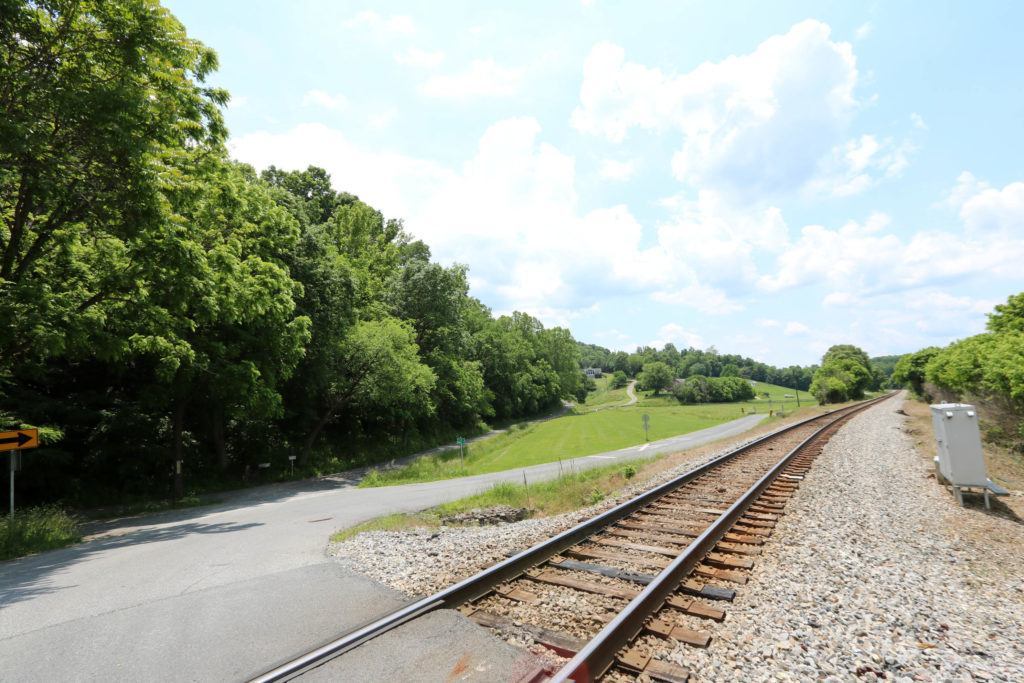 Click Here to Visit The Table of Contents
Click Here to Visit Previous Page: Pooping In The Woods, Tailwinds & Camping Out – Day 8
Click Here to Visit The Next Page: Virginia You're Beautiful! Day 10