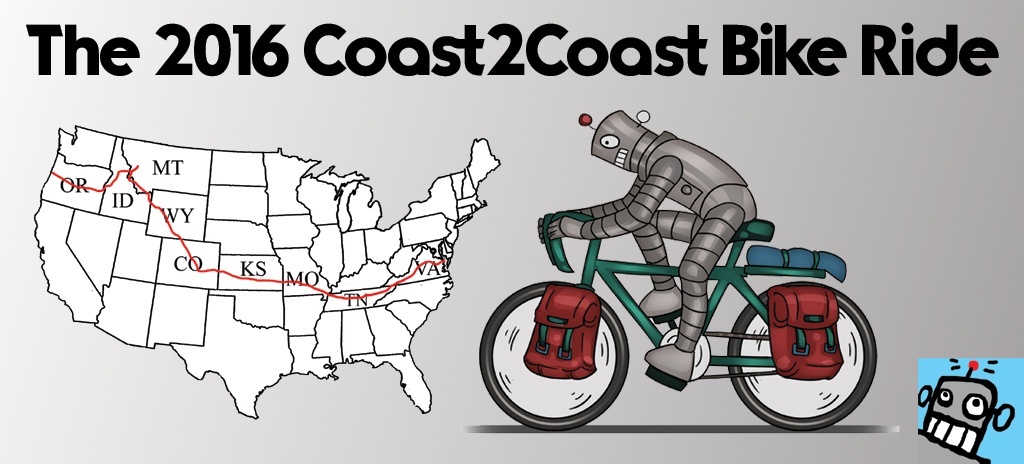 Click Here to Visit The Table of Contents
Click Here to Visit Previous Page:  My day couldn't be complete without at least 2000′ of climbing – Day 64
Click Here to Visit The Next Page: Short Day Along the Salmon River – Day 66
Day 65 Powell, ID To Grangeville, ID
July 27, 2016
114.8 Miles for the day
3,549.4 Total miles for trip
8:53 Ride Time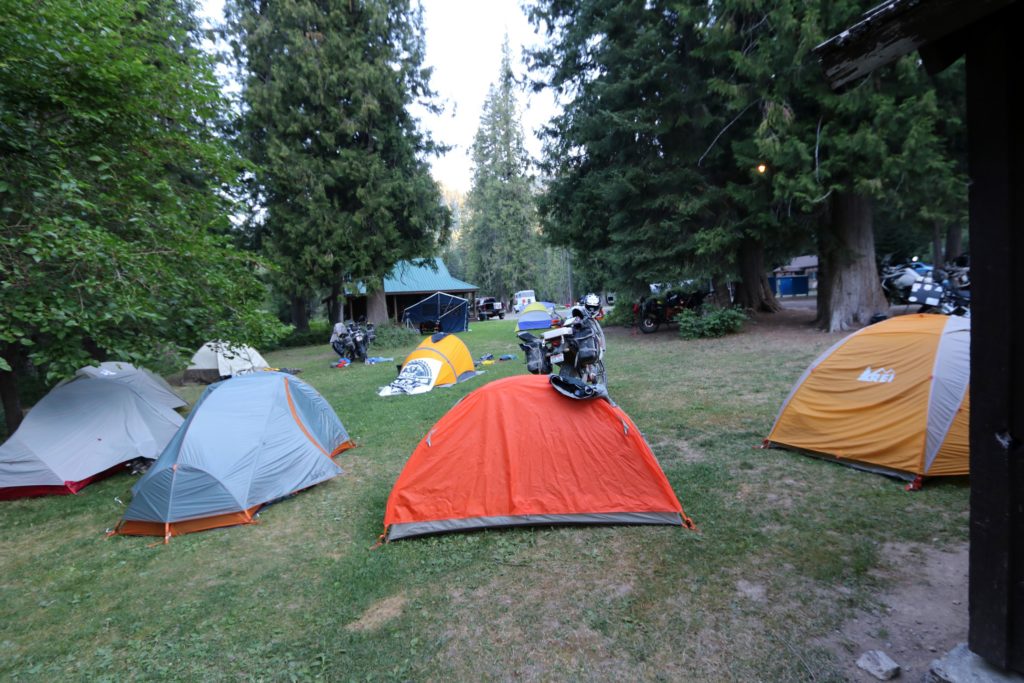 In the morning I was ready for breakfast at 7am and no one was around in the lodge. I forgot the time zones changed once I crossed into Idaho. I wrote some blog posts on my phone while I waited. All the bikers were gone when I was done with my breakfast. Those dudes don't waste any time. I bet none of them have been on the road for longer then a week.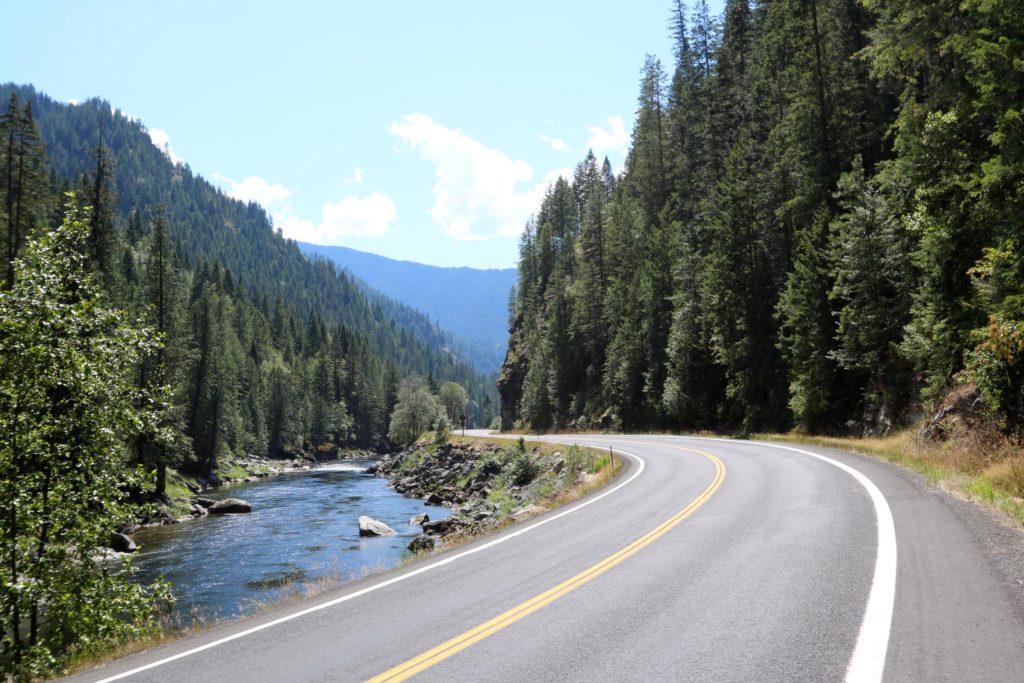 The plan today was to ride the 100 mile downhill with the Lochsa River.  There are no services for 66 miles after I leave the Powell lodge. I want to get today's ride done in one day. I do not want to camp on the Lochsa River tonight. Sure, its beautiful here. But I just want to get this Lochsa ride done in one day. The plan is to stay in Kooskia or the next town Stites. They both have free camping for cyclists.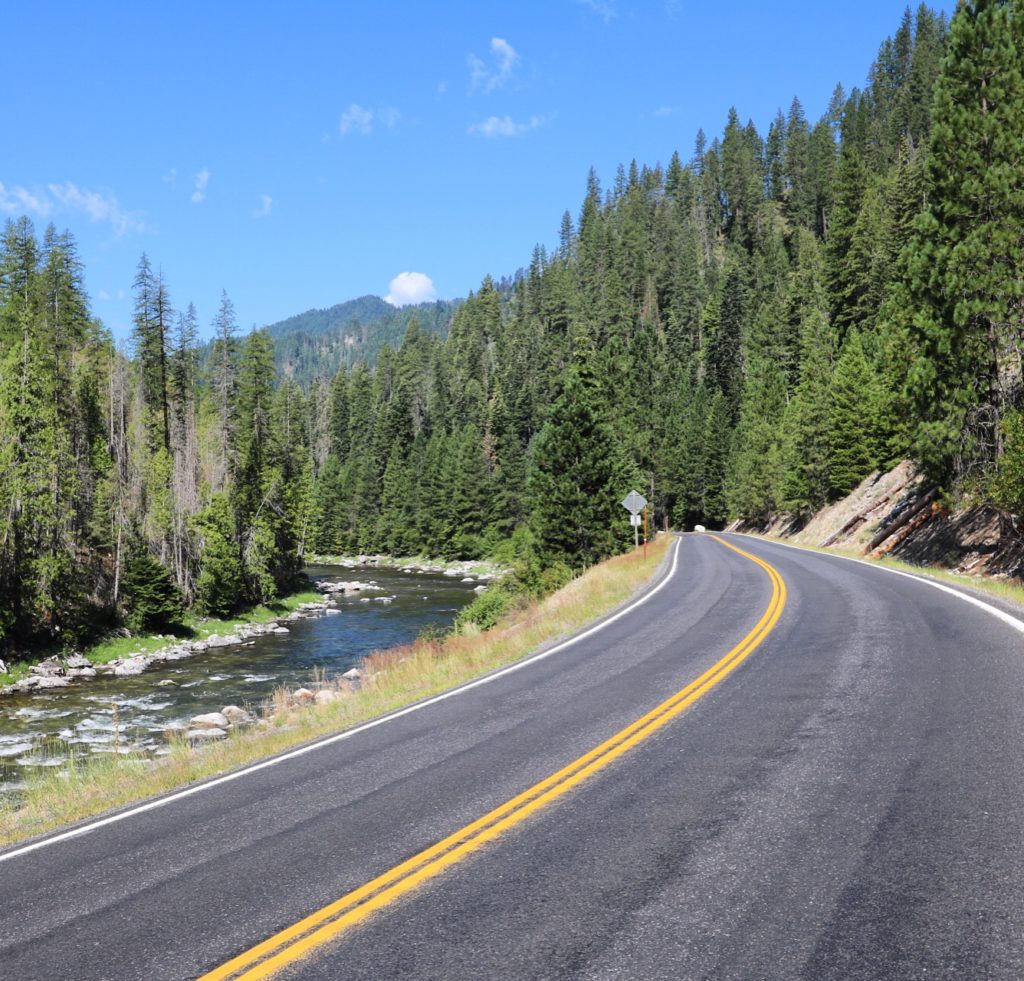 The ride down the hill was really beautiful and nice. The Lochsa is definitely one of the nicest parts of this trail. I love this road.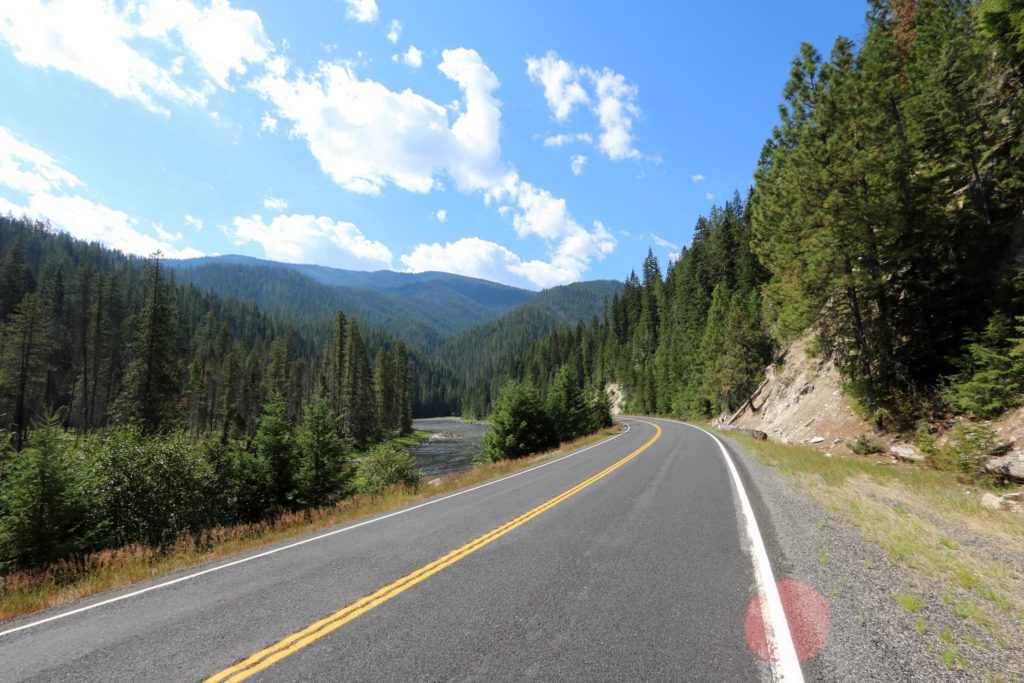 66 Miles later I stopped for food at Lowell. I was making great time for the day.
After 70 miles of riding down the Lochsa, I started to get bored and wanted to get out of the gorge. It was starting to get really hot. It hasn't been this hot for a long time on this bike trip. It's about to get REALLY HOT, once I get into the Hells Canyon area. I stopped along a few places on the Lochsa looking for a good spot to go for a swim, but I couldn't find a good spot.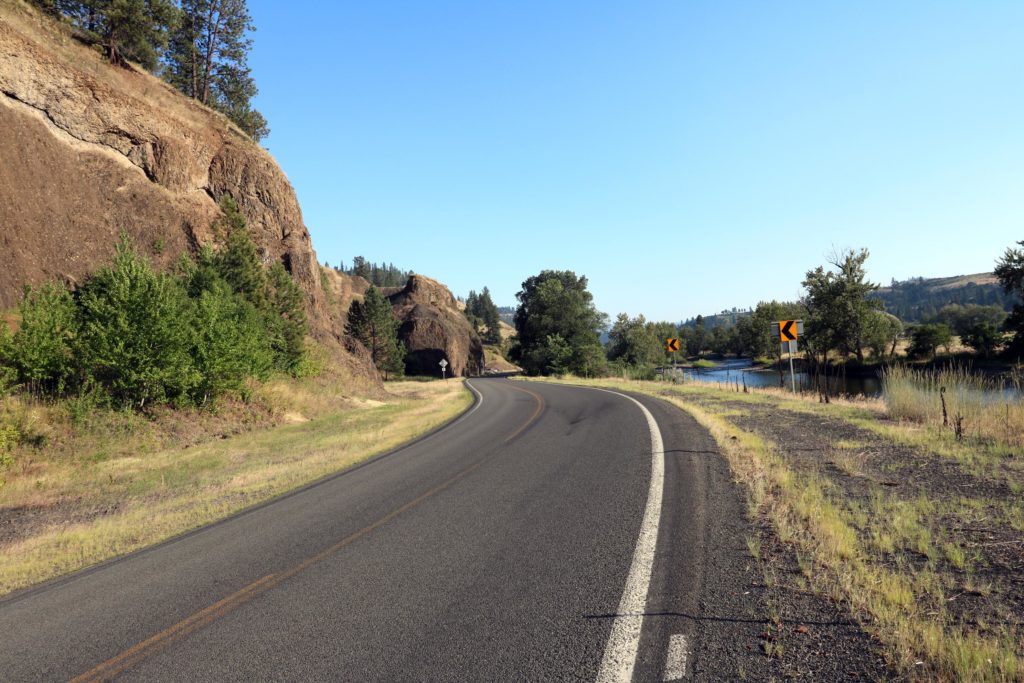 When I got to Kooskia, I got a bad vibe from the town. It didn't seem like a place I wanted to camp, at least by  myself. It was getting hot and I knew there was a big climb ahead if I rode onto Grangeville, the next town.
The 30 miles into Grangeville was a little bit crazy. It was the steepest hills I have climbed in weeks and it was huge. It went on and on. No other climb recently has thrown down the way the climb into Grangeville did. I kinda liked it.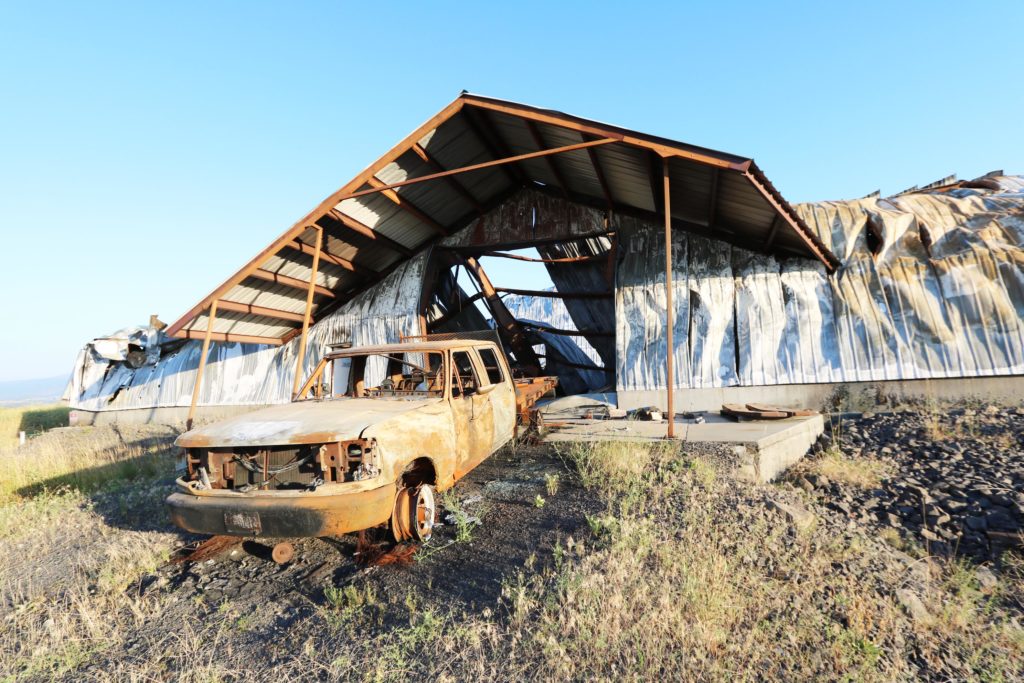 At the top of the hill was a burned out abandoned warehouse. I walked around inside for a little while and then pushed on.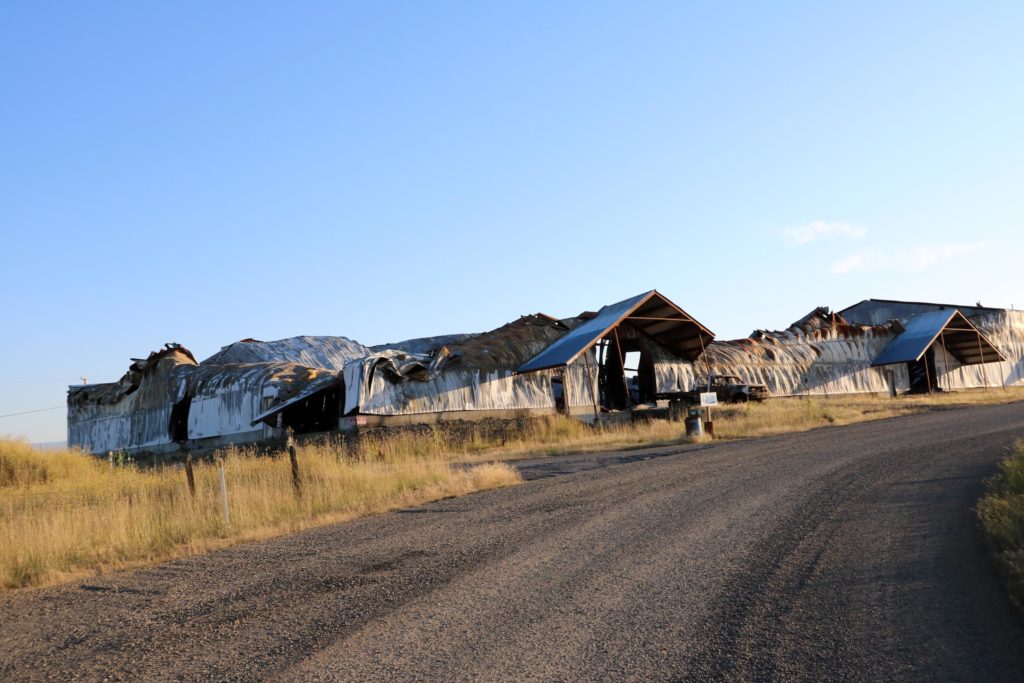 The sun went down on me when I was about 8 miles outside of Grangeville. I was out in the wheat fields riding. Not a big deal. I kinda like riding in the dark. I have lights and there is always a lot less traffic.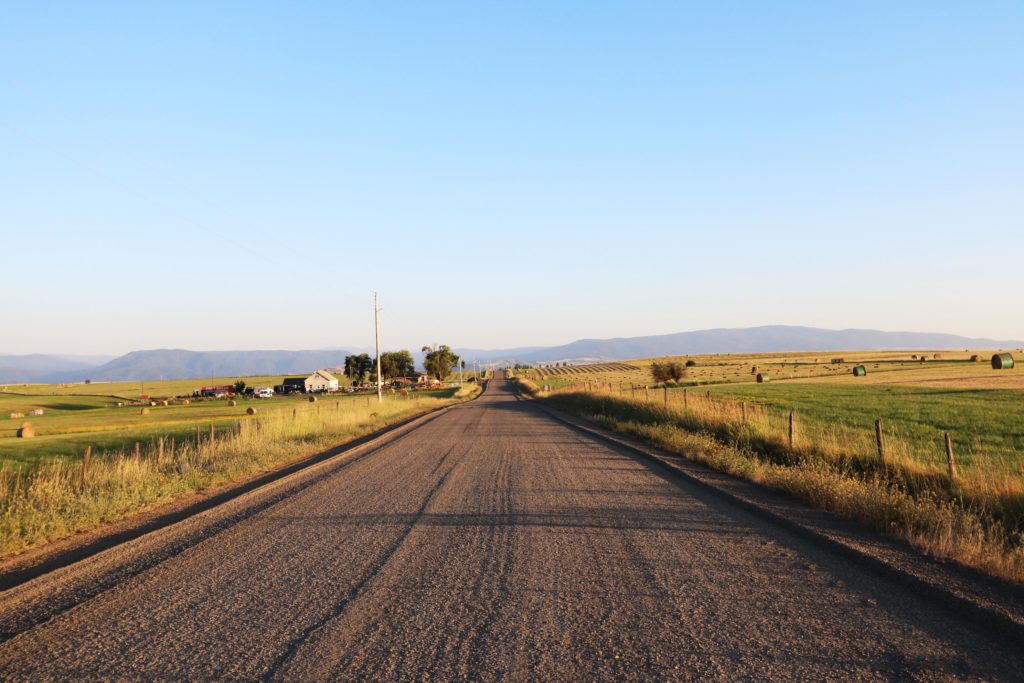 I found the park in Grangeville. I camped here in 2005 and got destroyed by sprinklers in the middle of the night. I met Sonia, a local who showed me the spot where all the cyclists camp in the park. I told her all about my trip and she was super excited to hear I just rode here from Virginia. There was a softball game wrapping up and I slept on top of the picnic table.
I cant believe I logged 114 for the day. That's pretty incredible. The hill after Stites was brutal. I'm really proud of myself.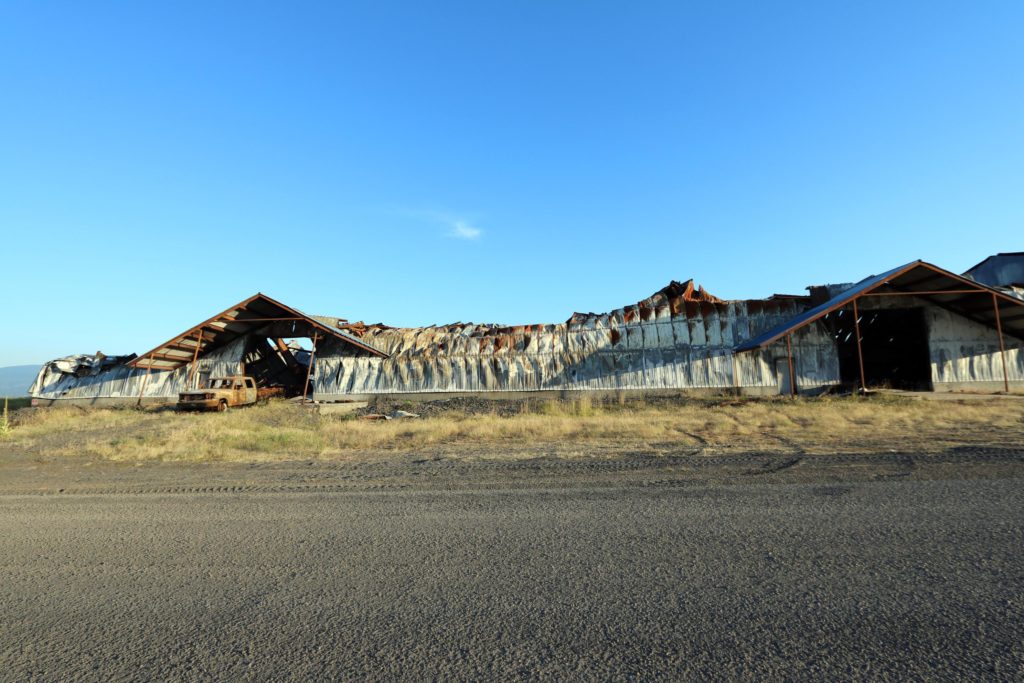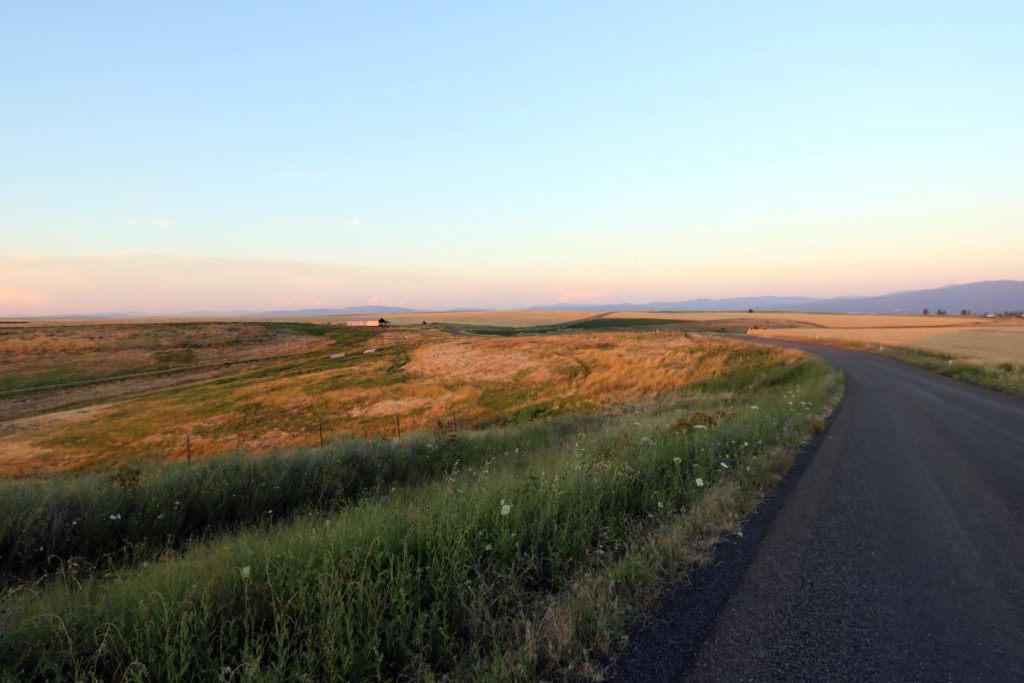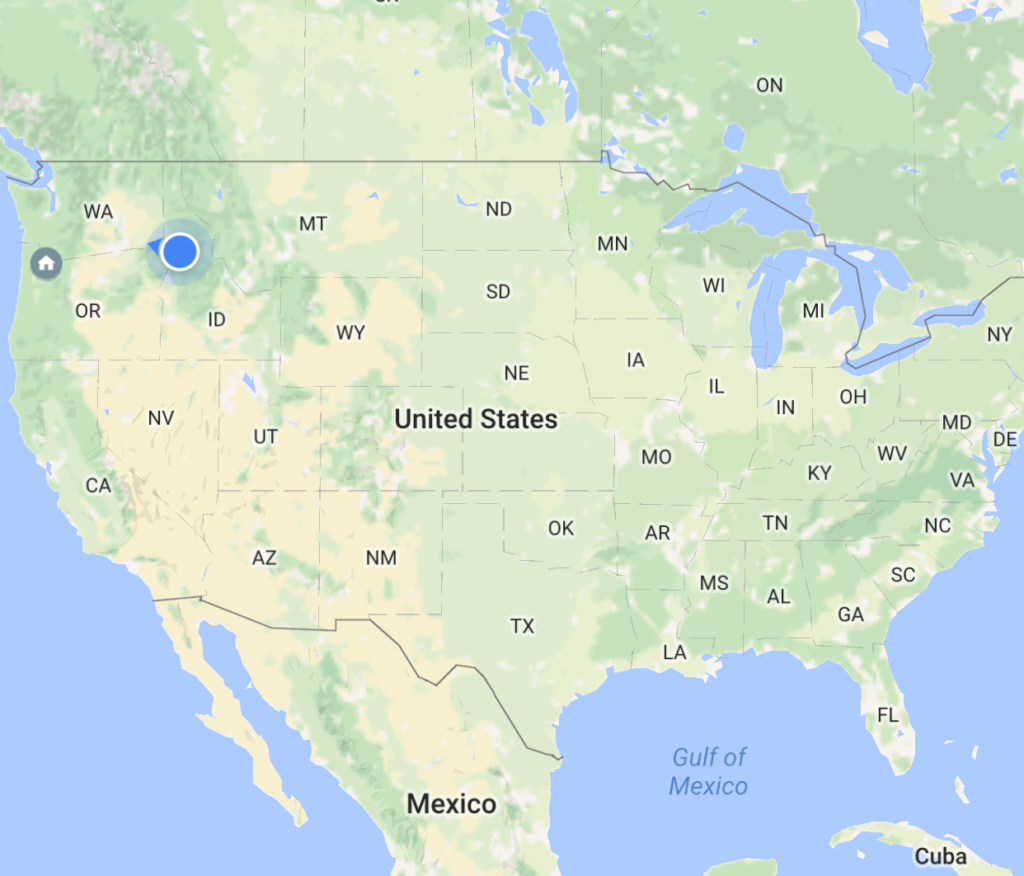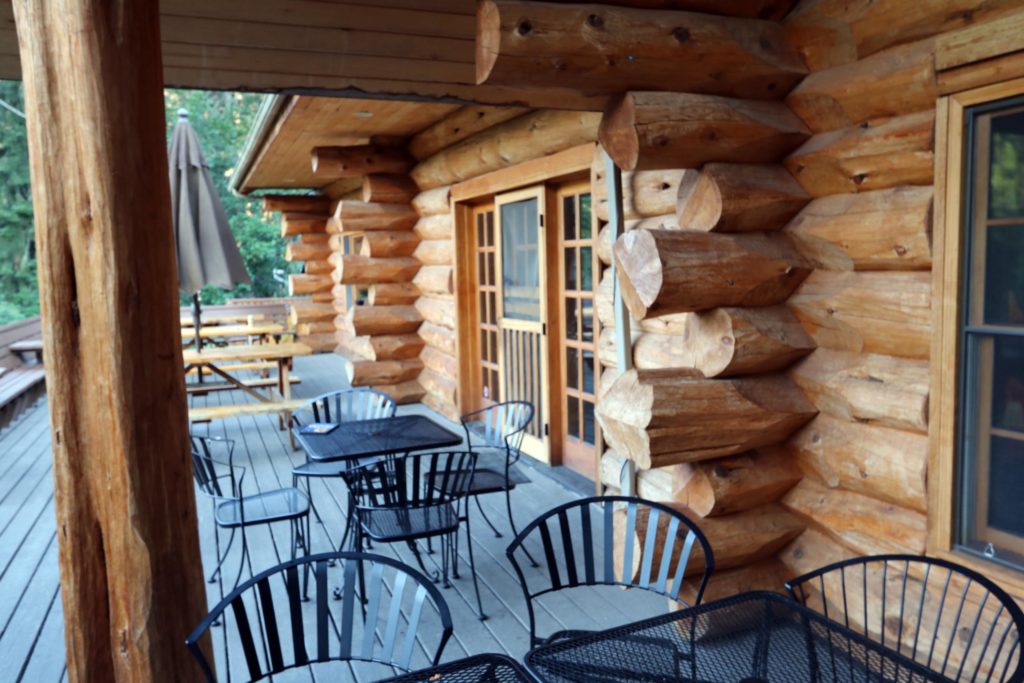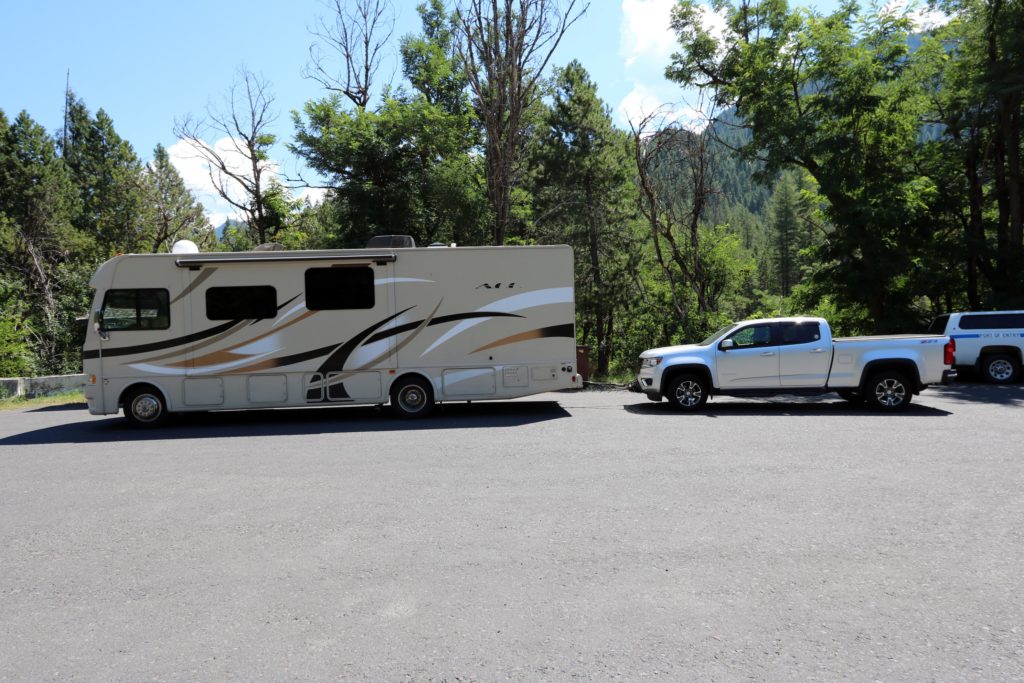 Click Here to Visit The Table of Contents
Click Here to Visit Previous Page:  My day couldn't be complete without at least 2000′ of climbing – Day 64
Click Here to Visit The Next Page: Short Day Along the Salmon River – Day 66