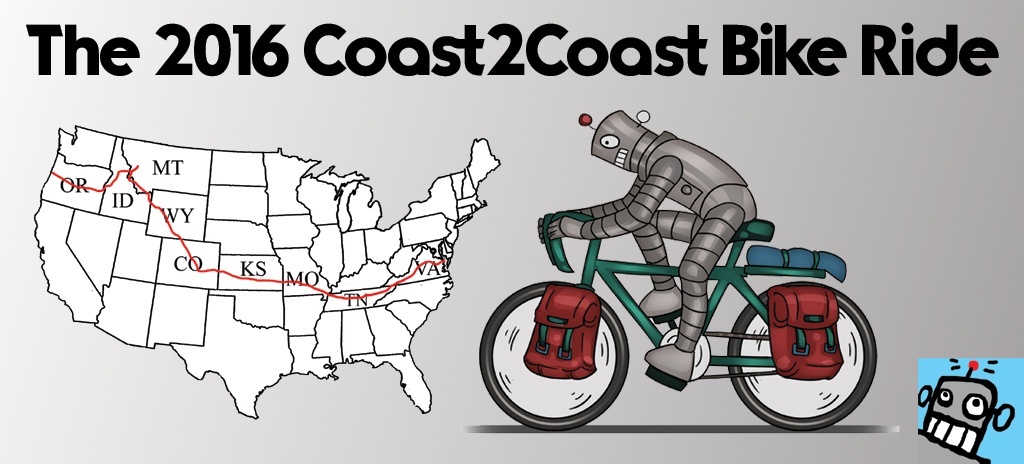 Click Here to Visit The Table of Contents
Click Here to Visit Previous Page:  It's Hard Leaving Jackson Hot Springs – Day 63
Click Here to Visit The Next Page: Beautiful Ride Down The Lochsa River – Day 65
Day 64 Darby, MT To Powell, ID
July 26, 2016
104.6 Miles for the day
3,434.6 Total miles for trip
7:35 Ride Time
Last night I slept phenomenally well I went to sleep around 9 PM woke up around 7am. Curtis made a joke that it's a big difference sleeping on sleeping in a bed versus sleeping on the ground
I asked Curtis this morning if he can tell a difference between the eastbound in the westbound riders he said the eastbounder's are usually a little bit more ready to go in the morning and have a schedule and want to get on the road a lot faster; whereas the westbound group is relaxed and more lazy with getting the day started in the morning.
The plan for today was to possibly riding to Missoula, I haven't decided what I'm gonna do so I guess my plan for today was to ride up to where the turn off was for Lolo Pass and decide when I get there. Missoula is 13 miles out of the way and off the transam.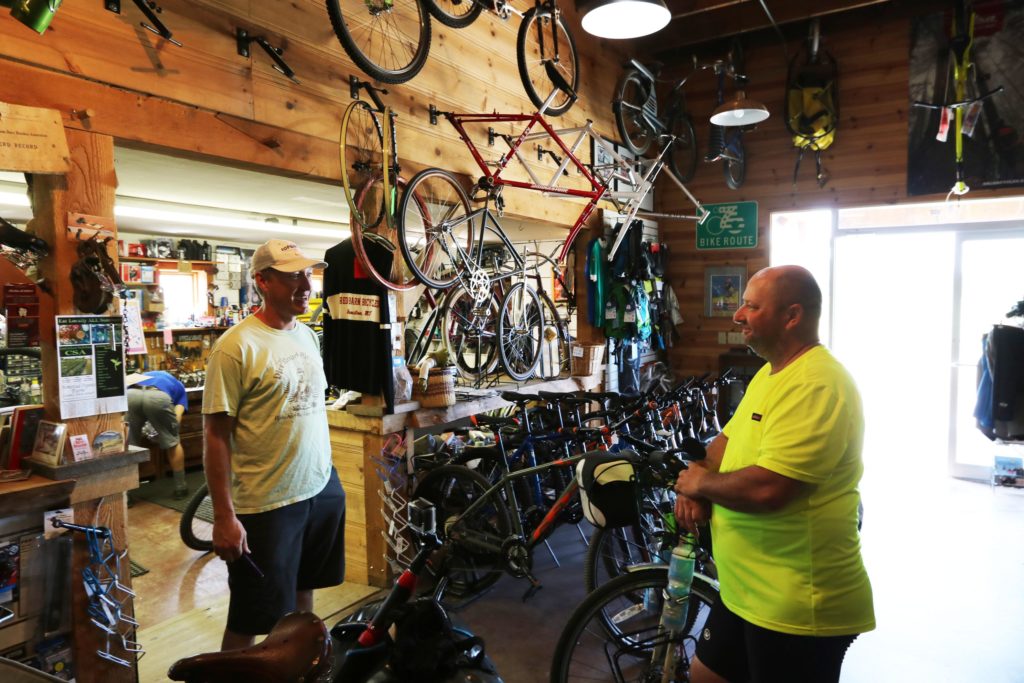 Curtis made me breakfast in the morning and then wrote out of town with me he took me to the bike shop Redbarn bicycles and I picked up an attachment for my bike which will hold my iPhone steadily in place about my handlebars we hung out at the bike shop for a few out for about an hour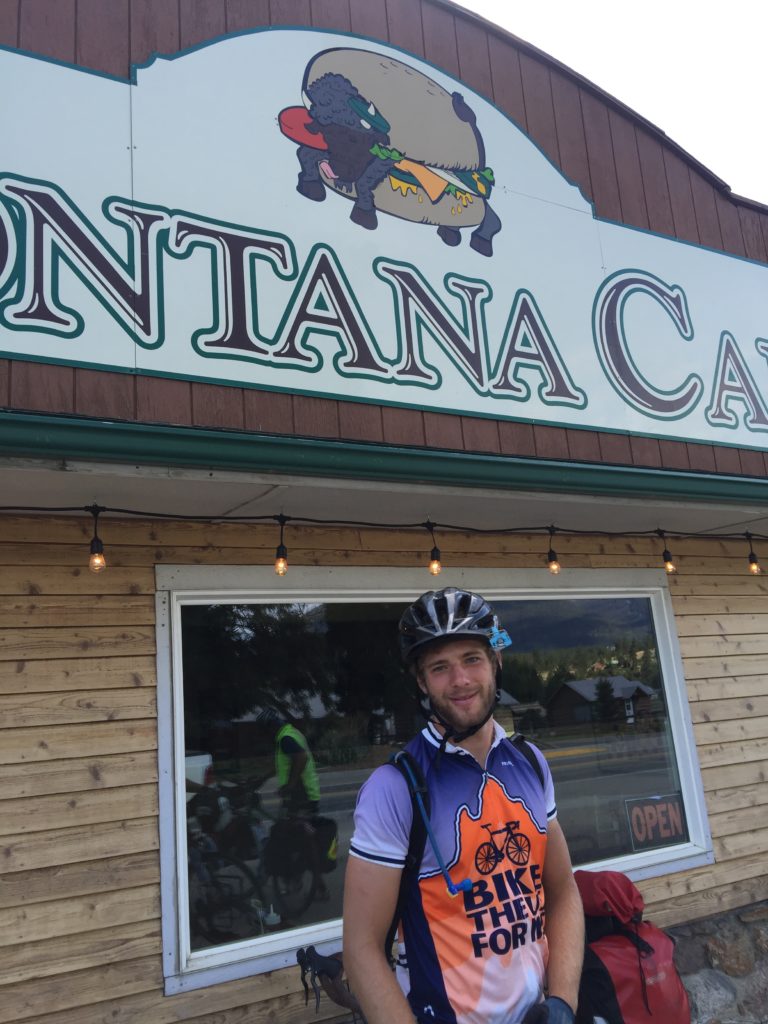 We saw Austin, Ranger Mike and Vin in Darby. I told them I was leaning towards riding into Missoula and said, "I'll see you there."
I stopped at McDonald's before the turn for Lolo Pass and saw a cyclist who rode to Florence, turned around and is headed back towards Missouri where he lived. He stayed with Curtis on his Trans Am across America a few weeks ago. I told him about my Missoula dilemma and he told me to skip it. BAM, Done Deal!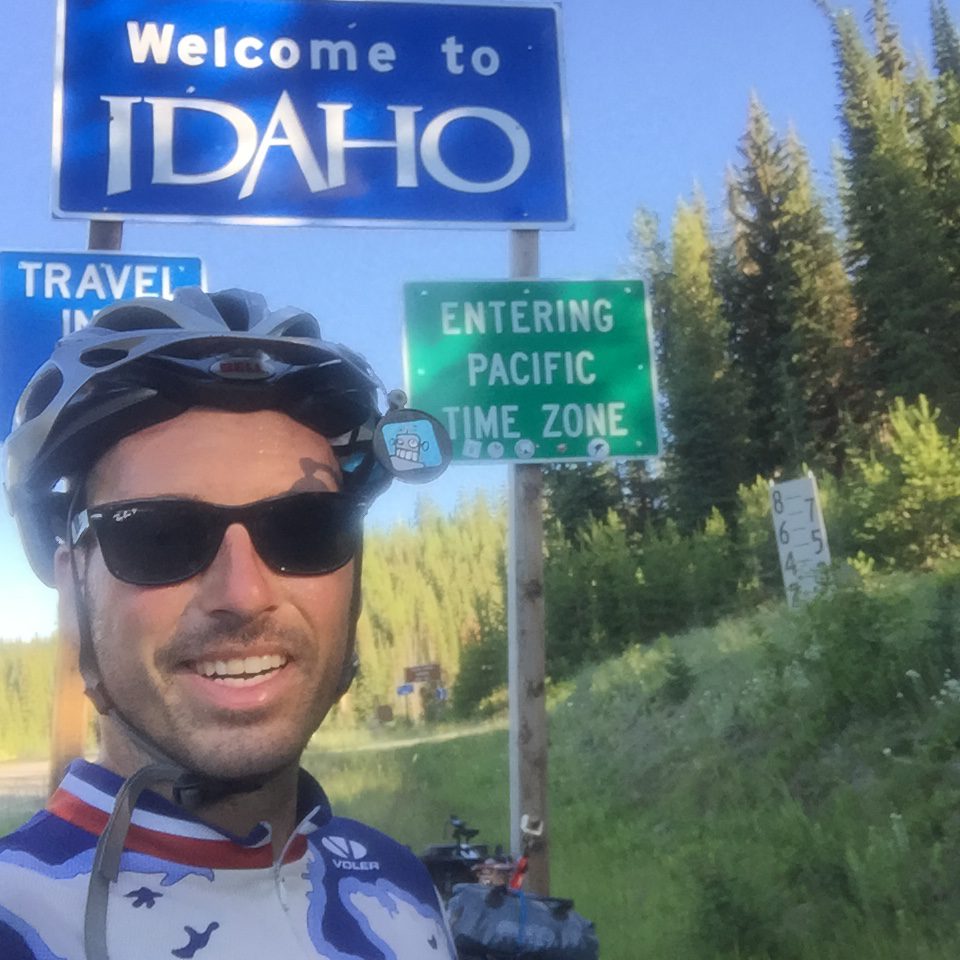 Then I was off and riding up Lolo pass and Crossing into Idaho. My day couldn't be complete without at least one 2,000′ climb anyways.  I pushed over the pass and crossed into Idaho. It wasn't that hard of a climb. It doesn't matter anymore. I've climbed so many passes at this point. I just bang em out.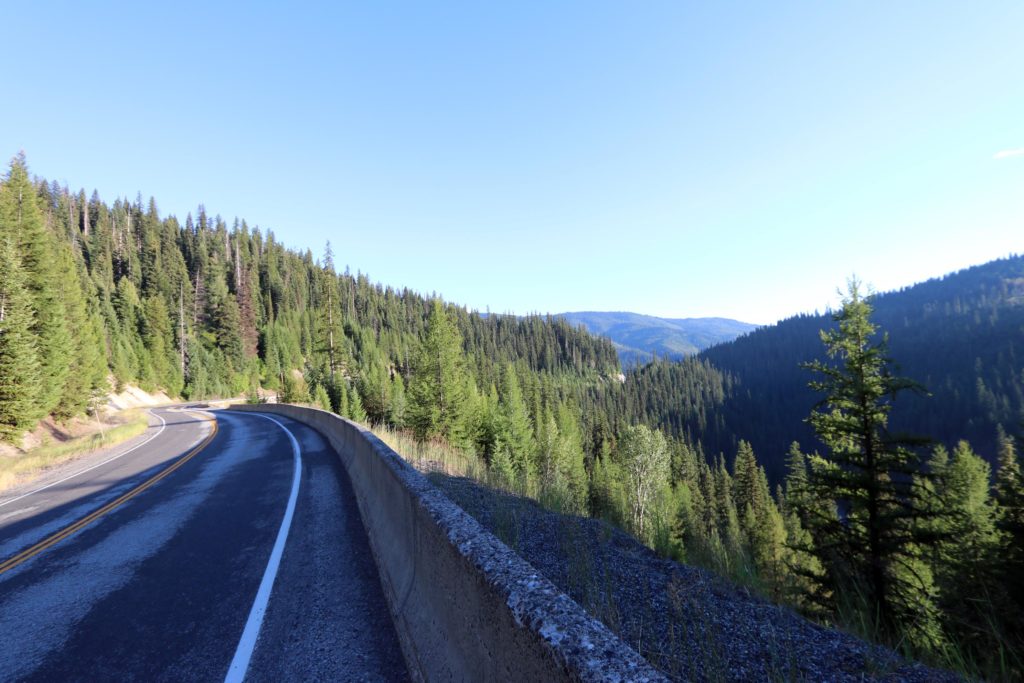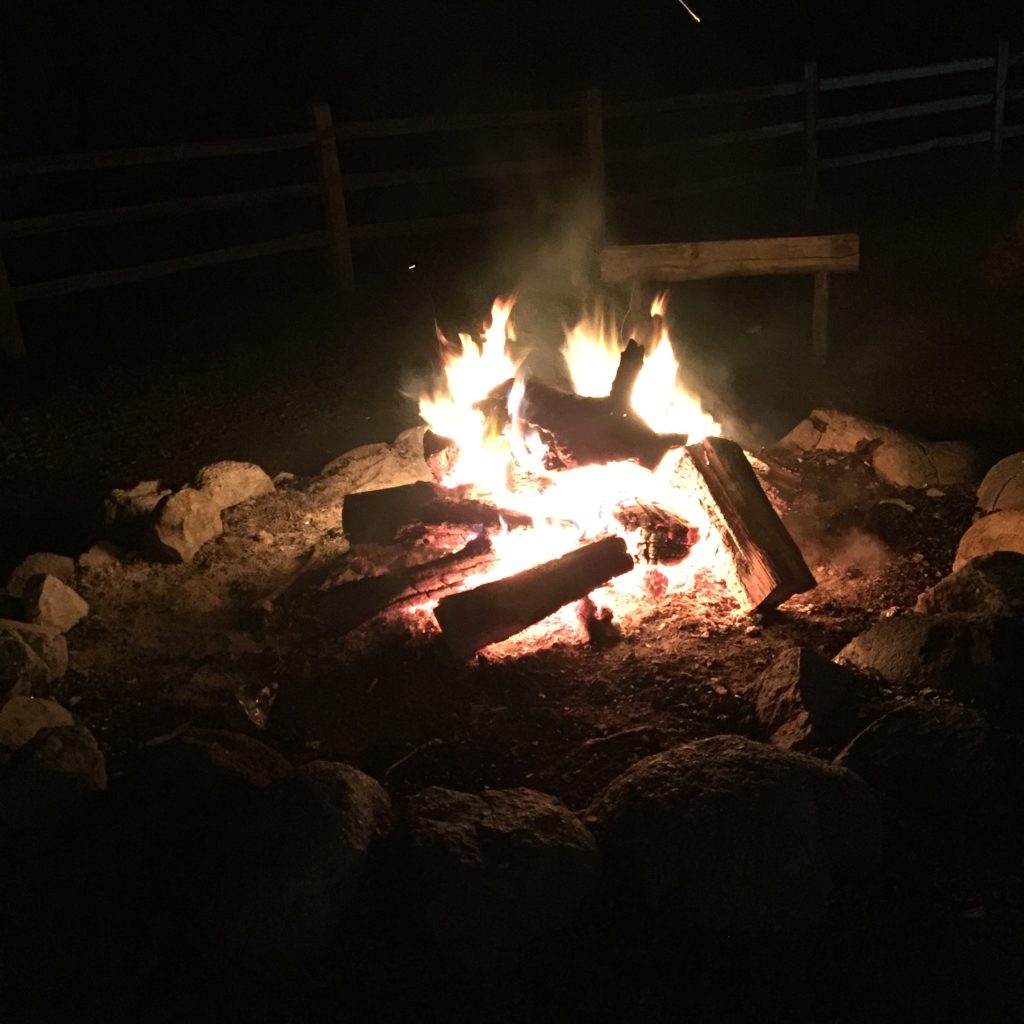 I camped out at the Powell Lodge with all the motorcyclists. I told them about my bike trip and they all thought I was crazy for bicycling across America. I hung out with the motorcycle riders for the rest of the night at the campfire. Everyone at the Powell lodge was really nice. I am grateful they let me camp here for free.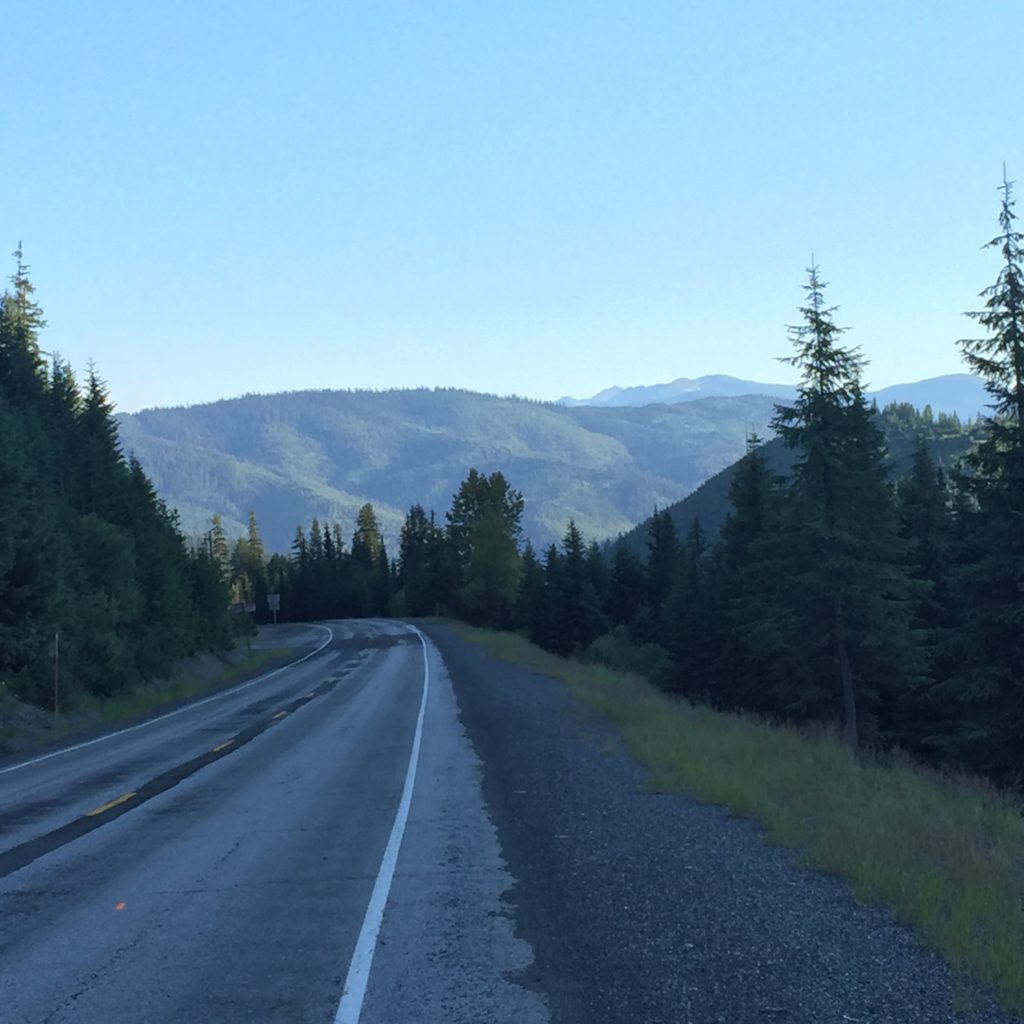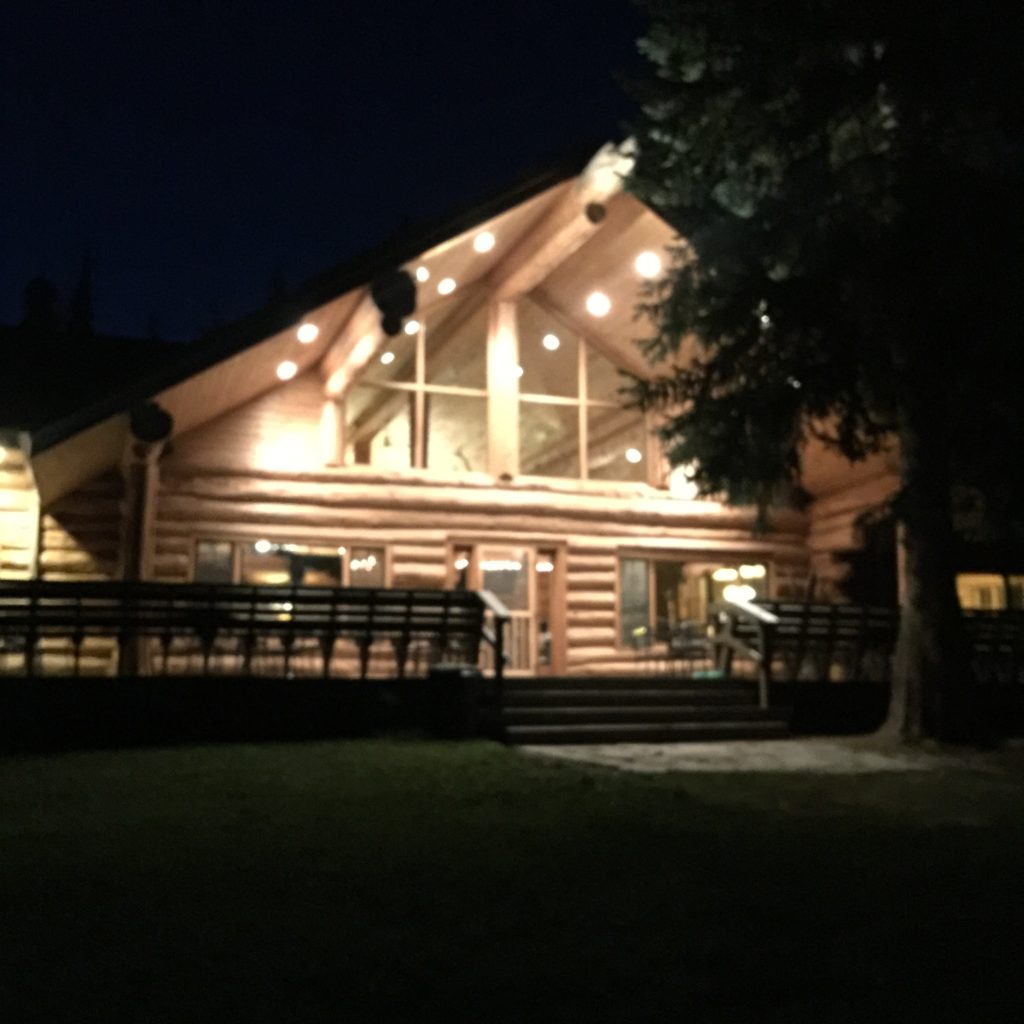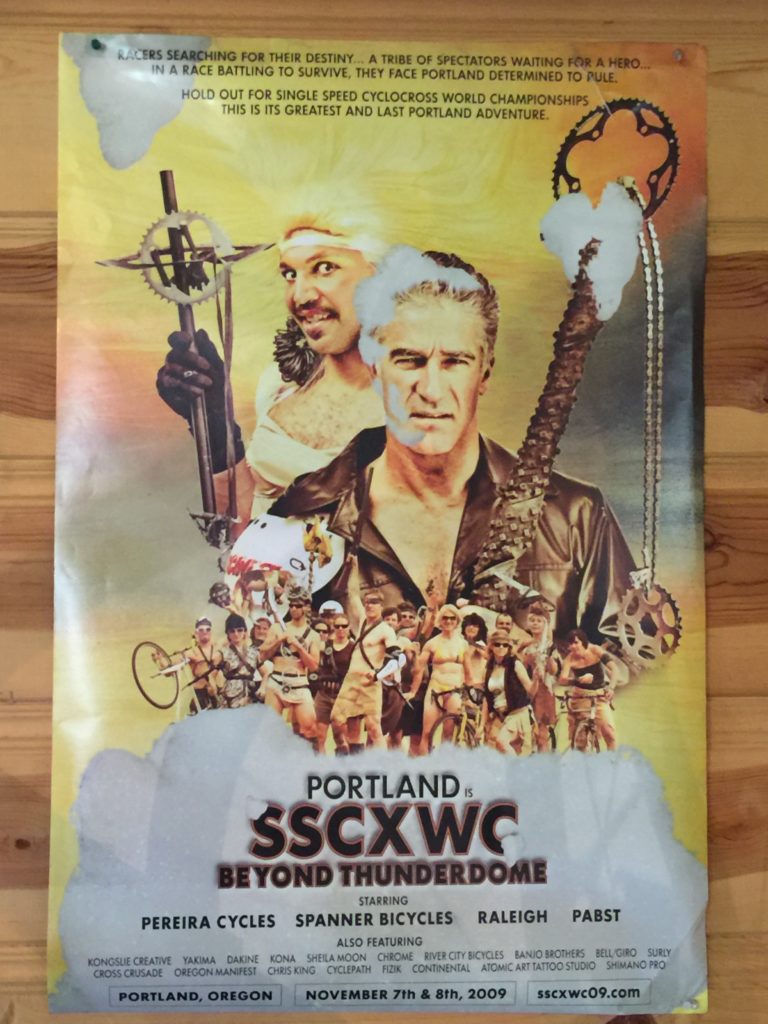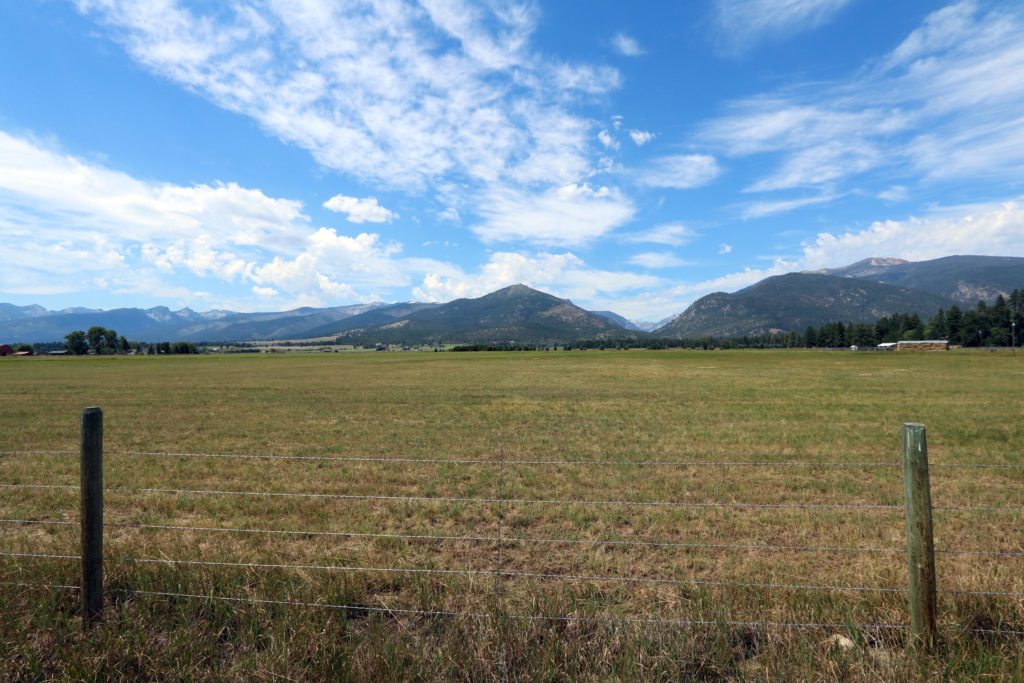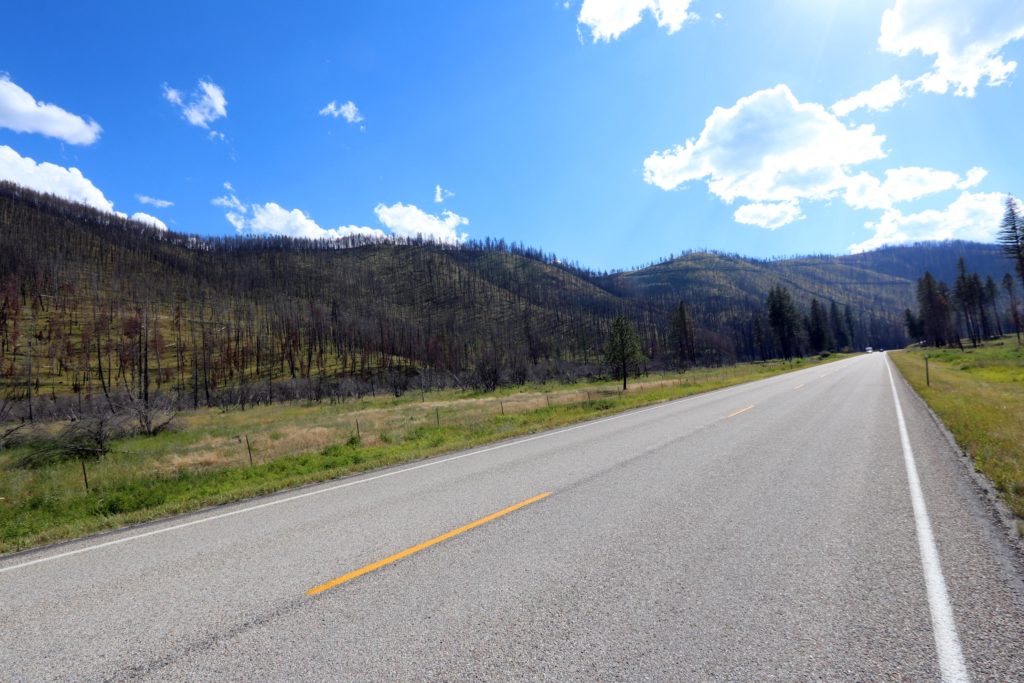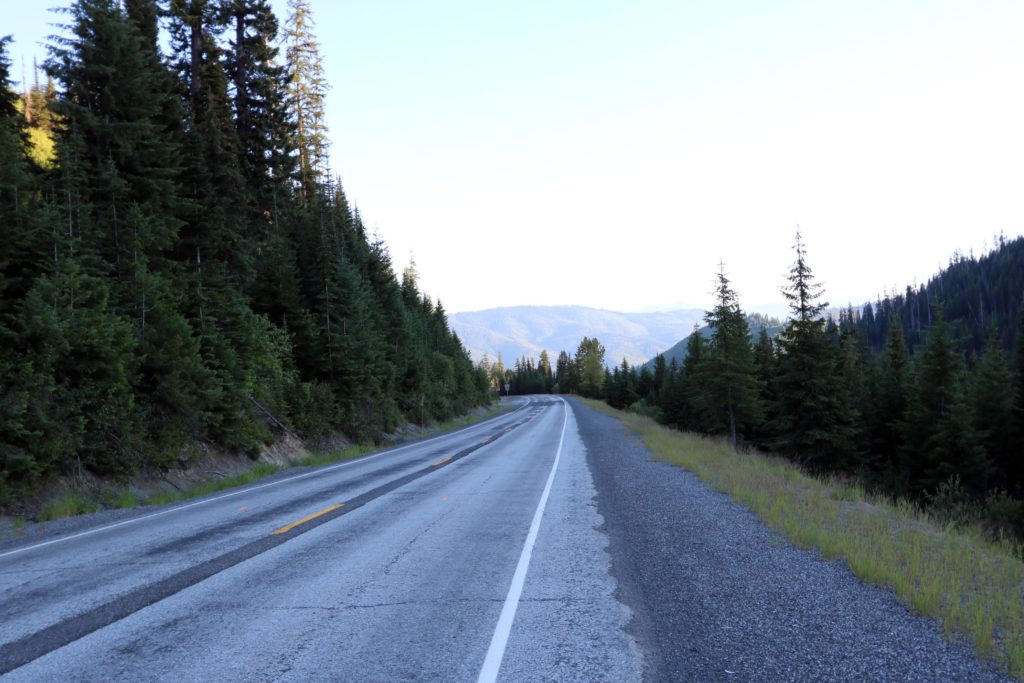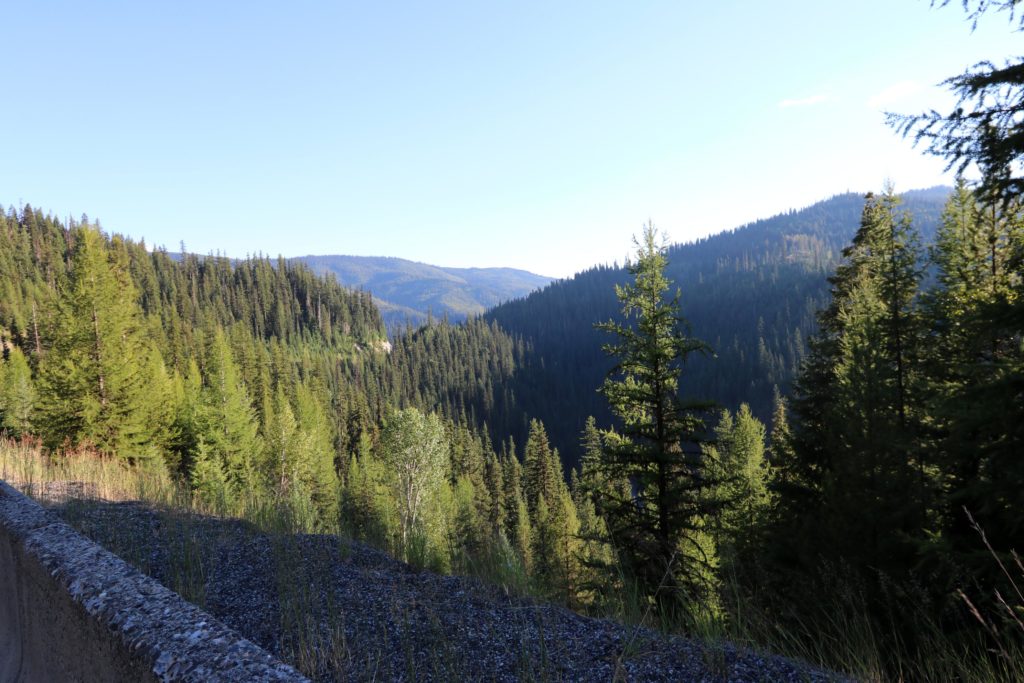 Click Here to Visit The Table of Contents
Click Here to Visit Previous Page:  It's Hard Leaving Jackson Hot Springs – Day 63
Click Here to Visit The Next Page: Beautiful Ride Down The Lochsa River – Day 65