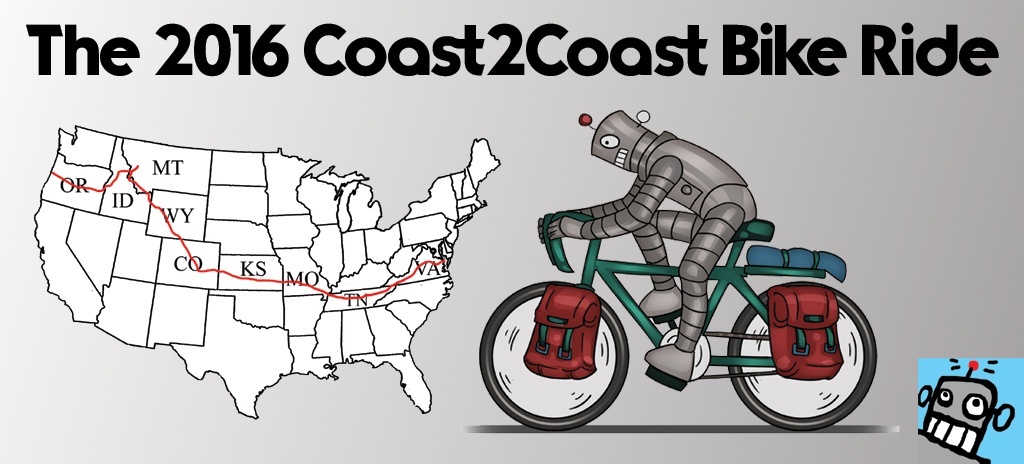 Click Here to Visit The Table of Contents
Click Here to Visit Previous Page:  Beautiful Ride Down The Lochsa River – Day 65
Click Here to Visit The Next Page: Well Young Man, when you get to the coast you'll be disappointed – Day 67
Day 66
Grangeville, ID To Twin Bridges Campground, ID
July 28, 2016
25.4 Miles for the day
3,574.8 Total miles for trip
1:55 Ride Time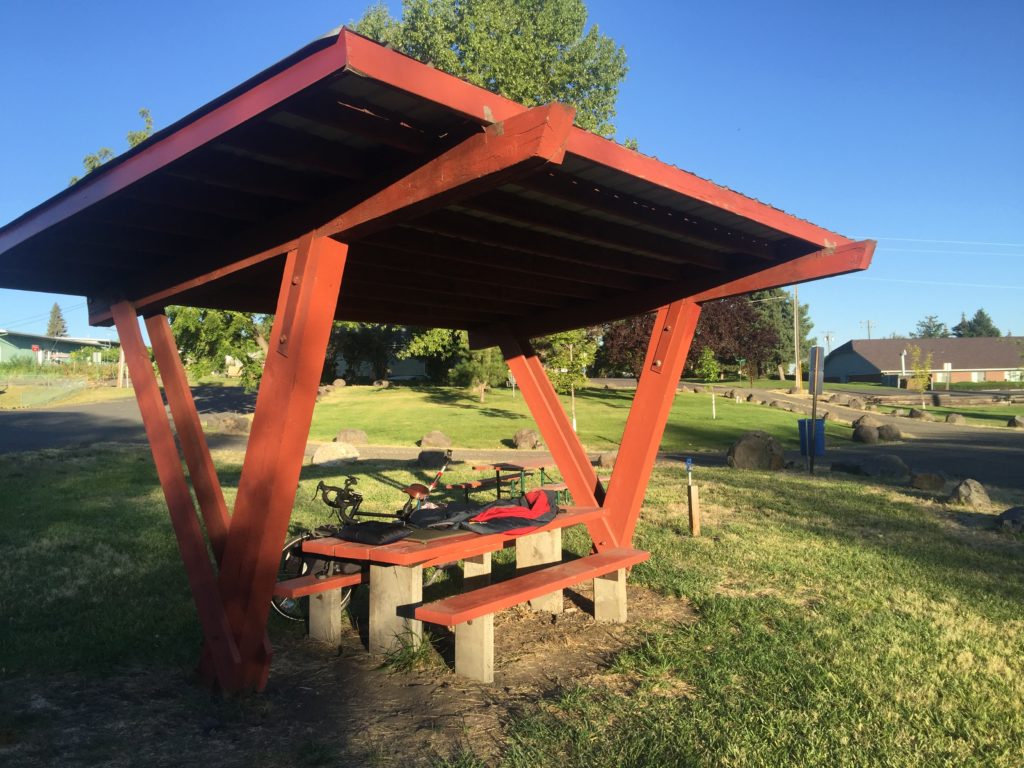 Last night road construction decided to lay down a new asphalt through downtown Grangeville in the middle of the night about 200′ from my head. There was a ton of noise and it smelled rancid all night long. I didn't get much sleep. I guess you get what you pay for. Most of this bike trip I have entertained free camping and have had similar annoying experiences with most of the free camping.
In the morning I had breakfast at the restaurant that Sonia recommended and hung out at the coffee shop she told me about. I sat for hours in the coffee shop working on blog stuff. I was in in no rush after completing such a high mileage day yesterday. I debated just taking the day off and in retrospect probably should have.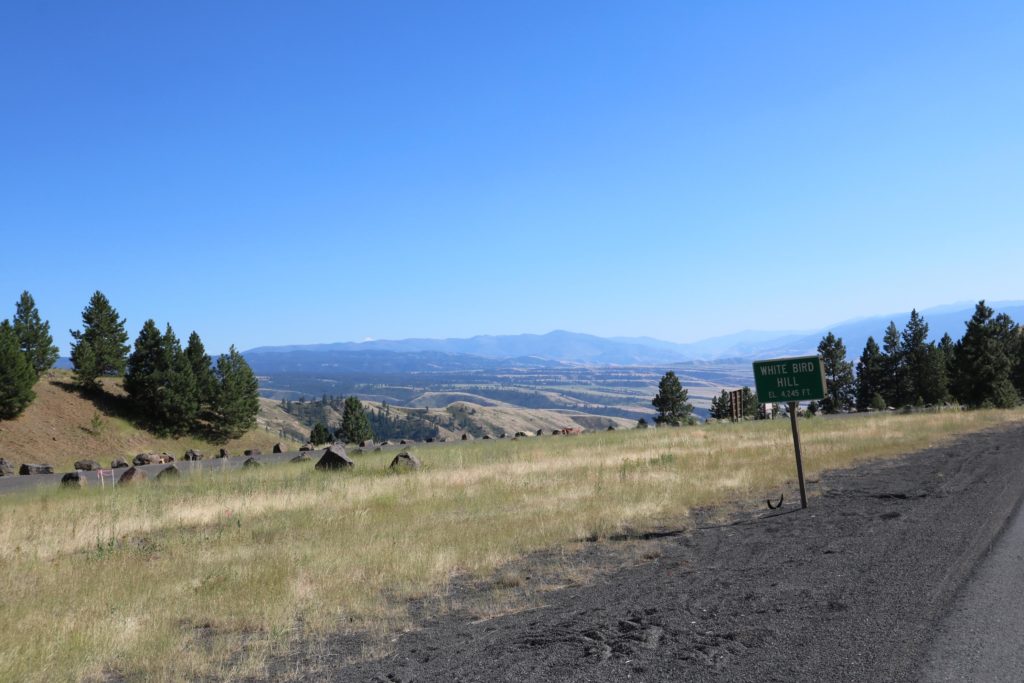 I rode out at around 2pm and saw Sonia again at the gas station on my way out of town. I didn't really have a plan for today. I was just going to ride as far as I could with my late start.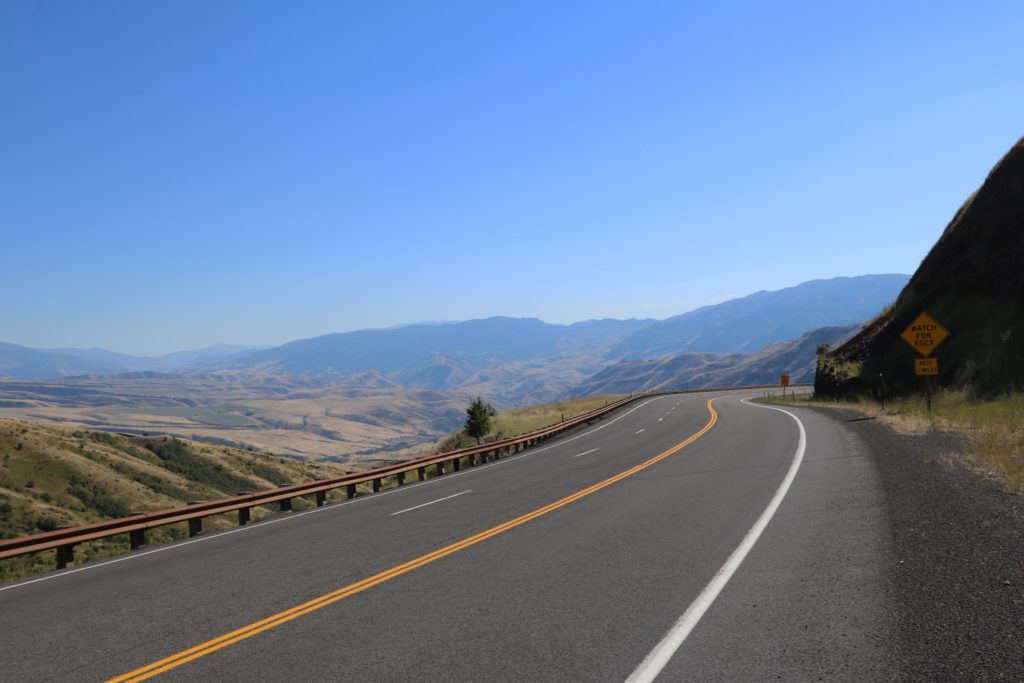 I still had about 1,000′ of climbing right out of Grangeville. Halfway up the hill I got a flat tire. Something punctured my rear wheel so I just patched it.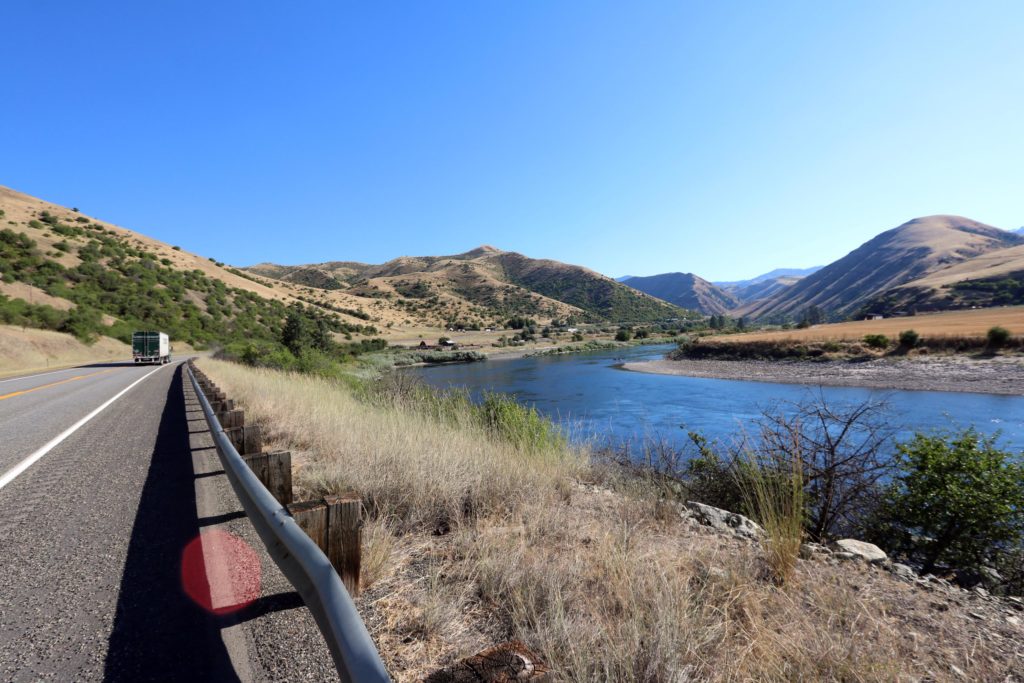 At the bottom of the hill I caught the Salmon River and there was a free campsite right on the river. I decided to just call it a day at around 4pm. I had plenty of water in my bottles and some emergency food to hold me over until tomorrow.
There are a few other tents setup here but no one was around. I washed my clothes in the river and crashed pretty early. I was still REALLY tired from yesterday. I should have just stayed in Grangeville for the night, but oh well.
Click Here to Visit The Table of Contents
Click Here to Visit Previous Page:  Beautiful Ride Down The Lochsa River – Day 65
Click Here to Visit The Next Page: Well Young Man, when you get to the coast you'll be disappointed – Day 67