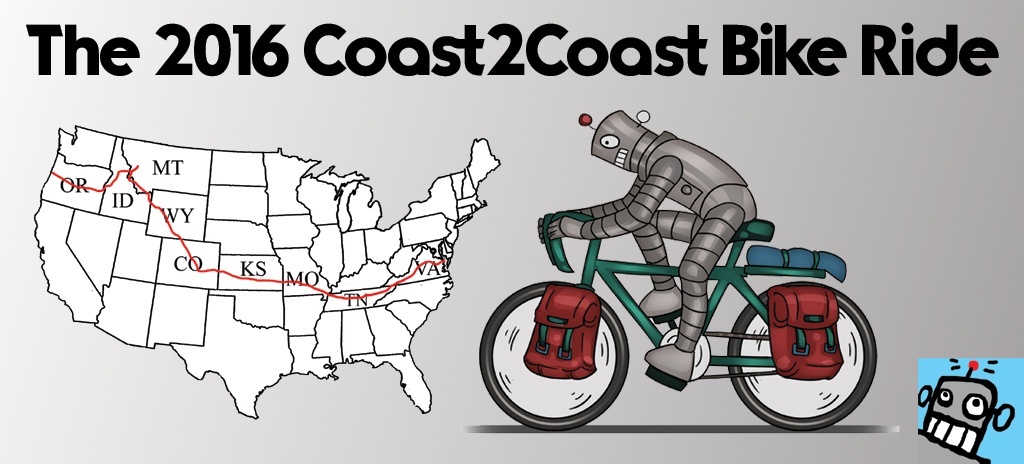 Click Here to Visit The Table of Contents
Click Here to Visit Previous Page:  20 Cross Country Cyclists In One Town – Day 49
Click Here to Visit The Next Page: Mail Drop, The Oil Refinery and Riding on The Interstate – Day 51
Day 50 Walden, CO To Riverside, CO
July 12, 2016
50.4 Miles for the day
2,583.4 Total miles for trip
4:36 Ride Time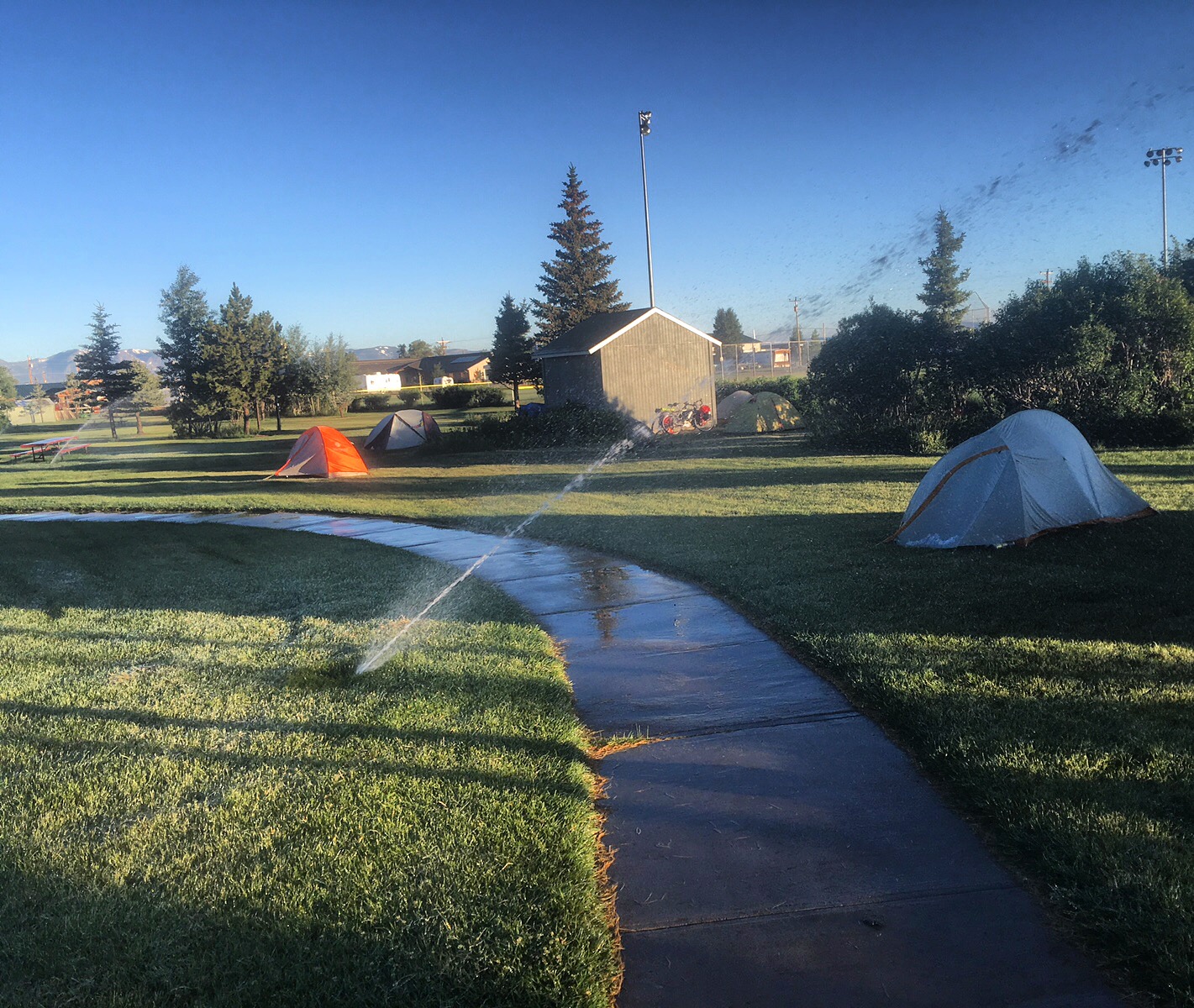 Yesterday Luz the Adventure cycling leader spoke to town parks department and they told her exactly where we could setup tents and not have the sprinklers go off on us in the middle of the night.
Yah, well… That wasn't really the case.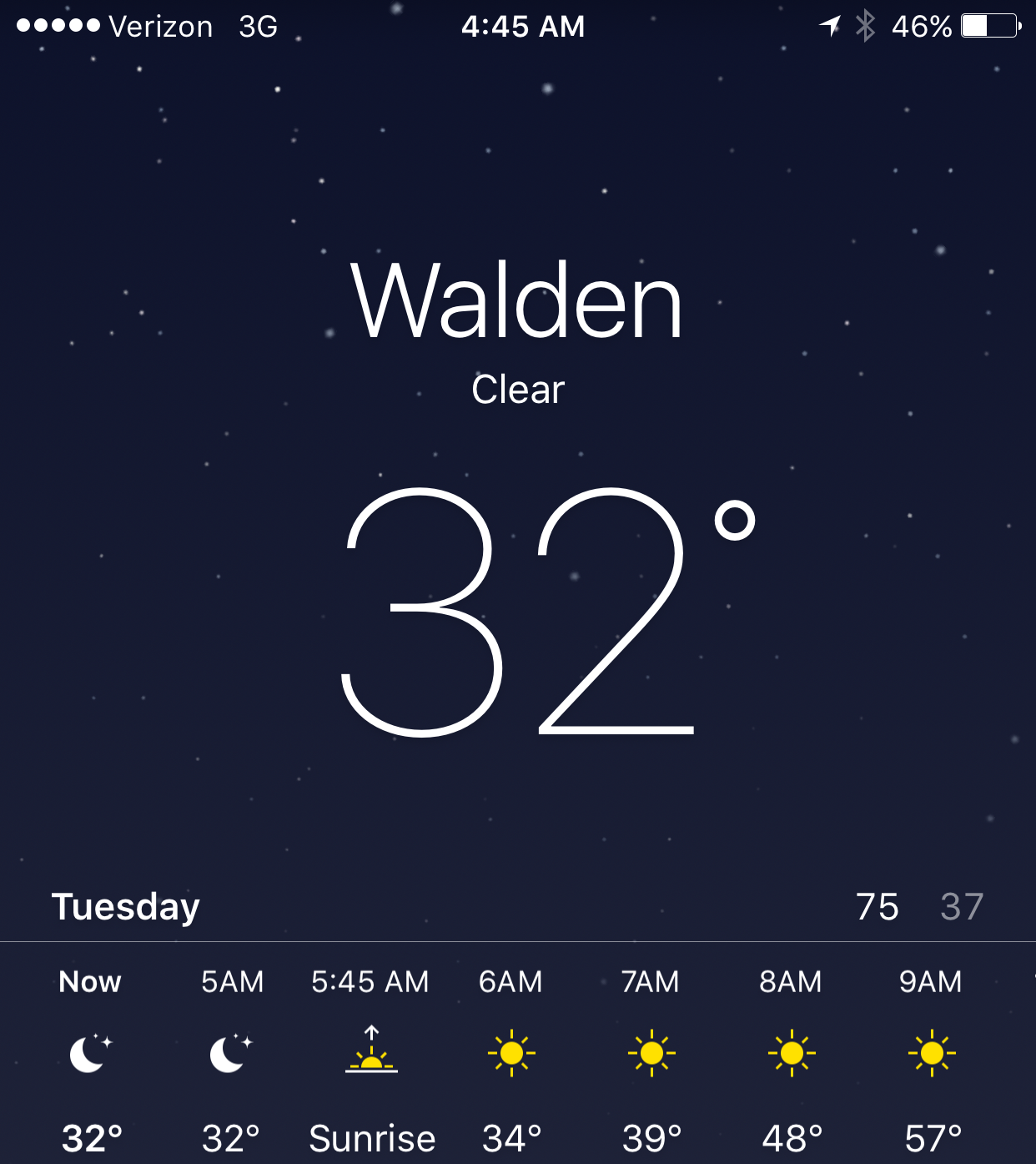 Sprinklers in the entire park went off last night and soaked 20 cross country cyclists. Austin and I slept in the gazebo on top of the picnic tables and we still got soaked. Not one cyclist in the park was safe.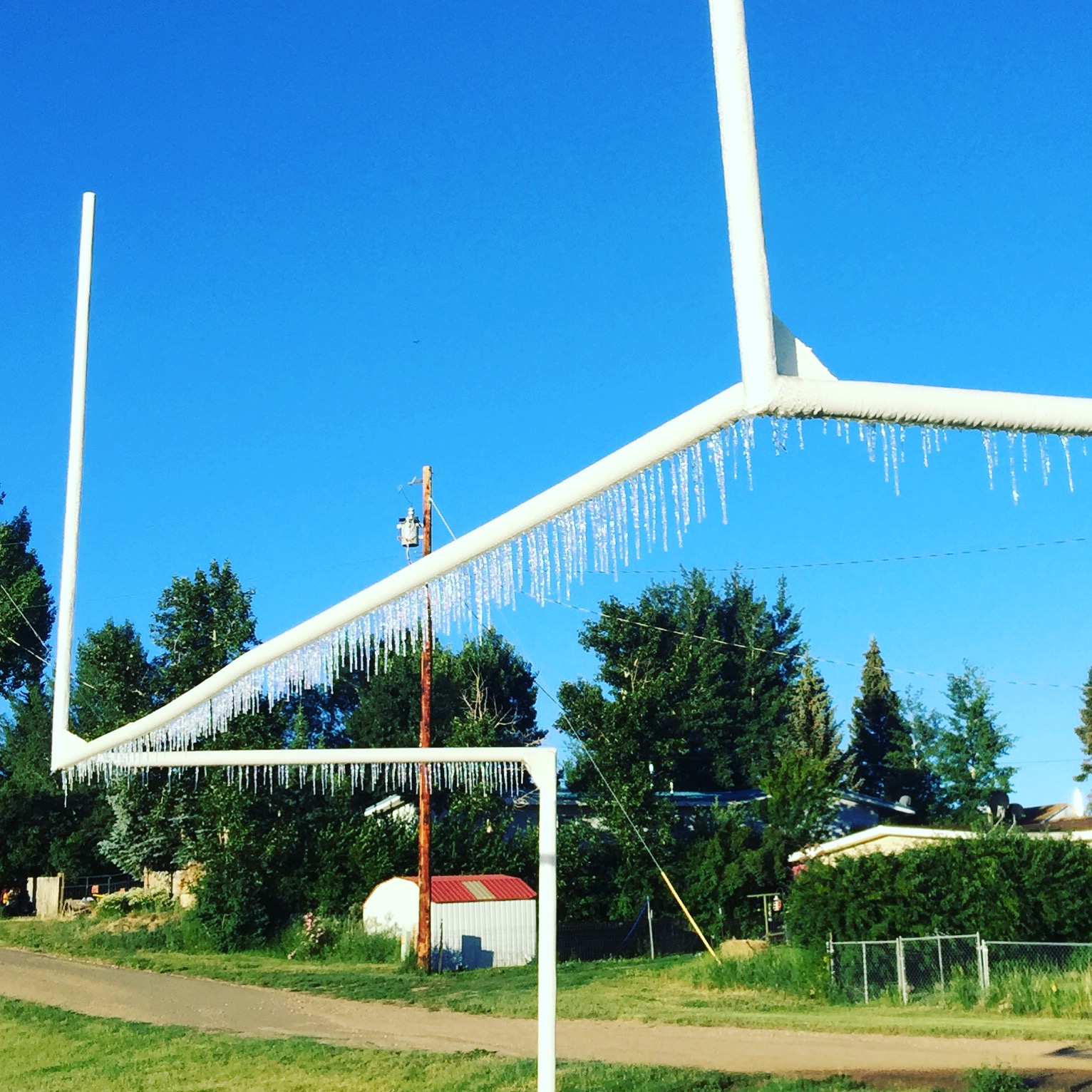 It didn't help that it was 32 degrees as well, several people had ice on their bicycles. At one point I was so cold, I went into the ladies room and sat in there for an hour to get out of the cold.  The mens room was way colder.
In the morning, I couldn't take it anymore. I had been shivering for hours, my hands and feet were getting frost bitten.  I went to the breakfast place to get out of the cold, but when I finally got inside, I had a hot flash and felt like I was going to puke and pass out. I didn't puke or pass out, and I quickly felt a lot better. In fact I felt great for the rest of the day after that.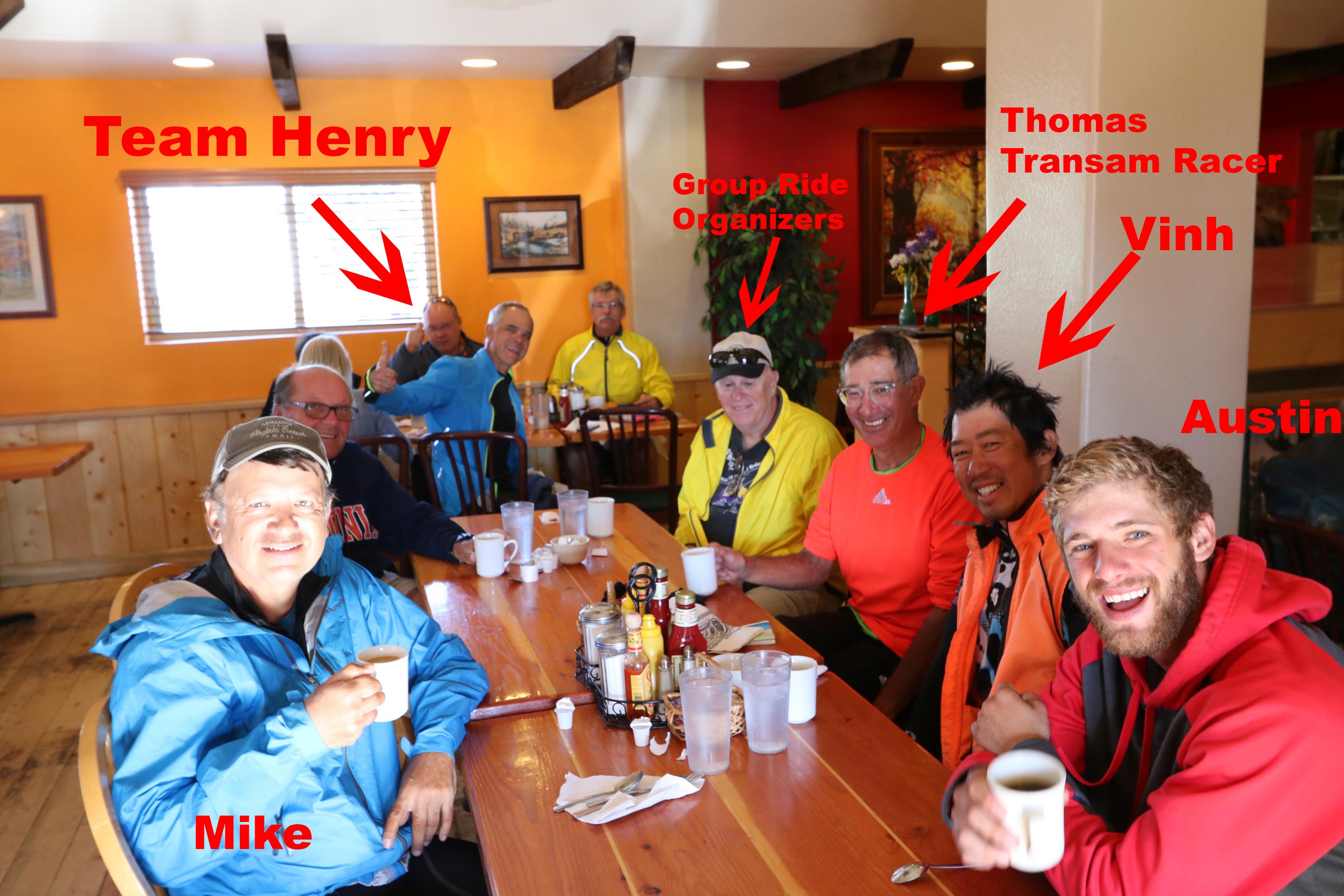 It was a cyclist party in the restaurant. Austin, Vin, Mike Morales, Austin and the Transam racer showed up for breakfast. We met Pierre and Team Henry who are all cycling cross country. Pierre wrote a children's book about exercising and is taking his book across America promoting it. The Team Henry guys were all really nice! There was also an organized group ride coming through town and the organizers joined us for breakfast as well.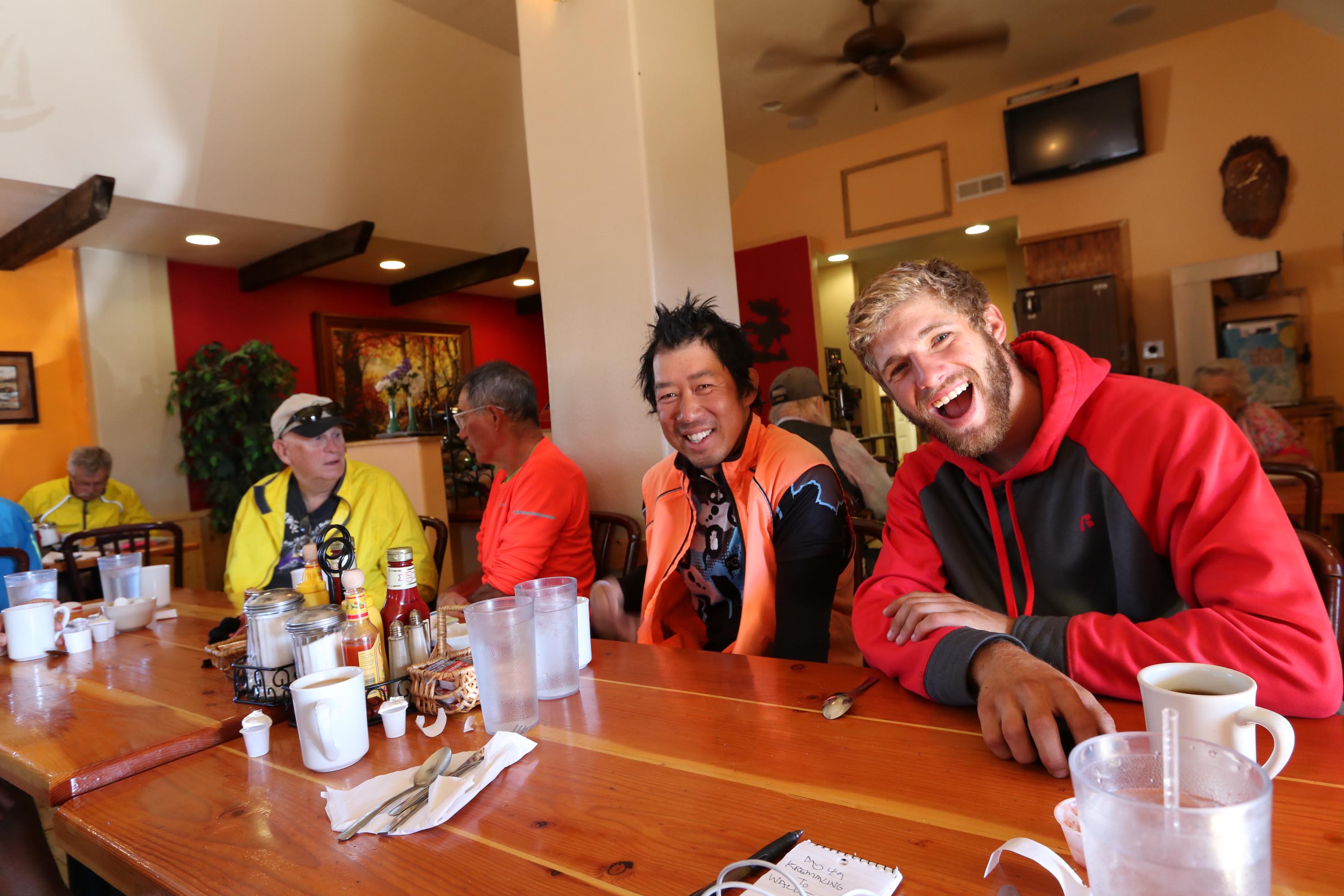 My plan for today was to hang out in Walden and meet with Mark LePage at noon to record an episode of EntreArchitect and then ride out. Everyone is going to Saratoga for the night.
I had a few hours to kill so I did laundry and then met with Mark. We had a great chat and I had a lot of fun talking to him. You can listen to the episode we recorded by clicking right here.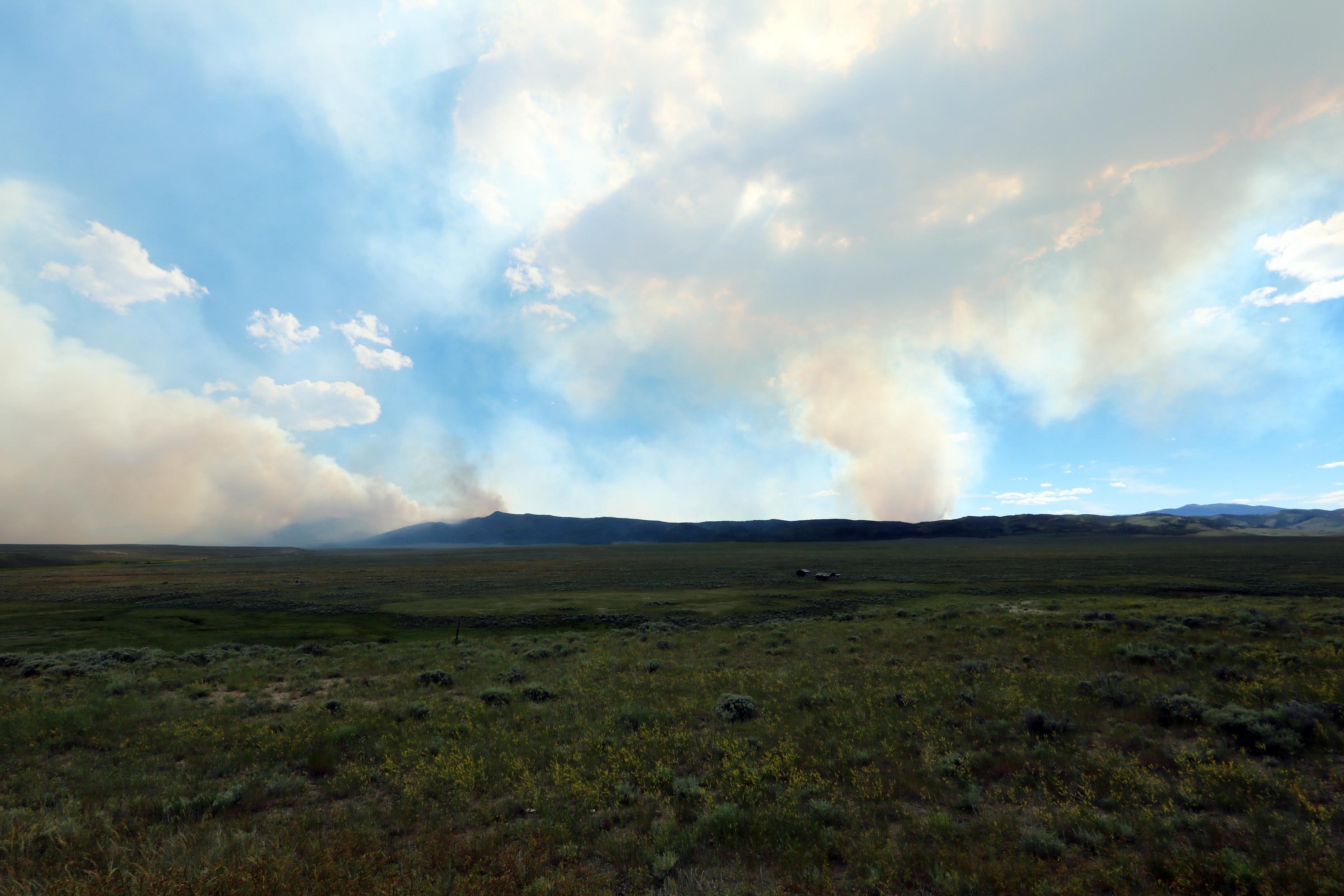 I rode out of walden at about 2 pm. Mark LePage put me in a good mood so I rode out feeling really strong and straight into some really strong head and cross winds..
There was a nasty Forrest Fire right at the Colorado Wyoming border. The smoke was pretty thinned out by the time I rode through there.
Most of the day I was battling terrible headwinds, it didn't bother me much. I just kept riding.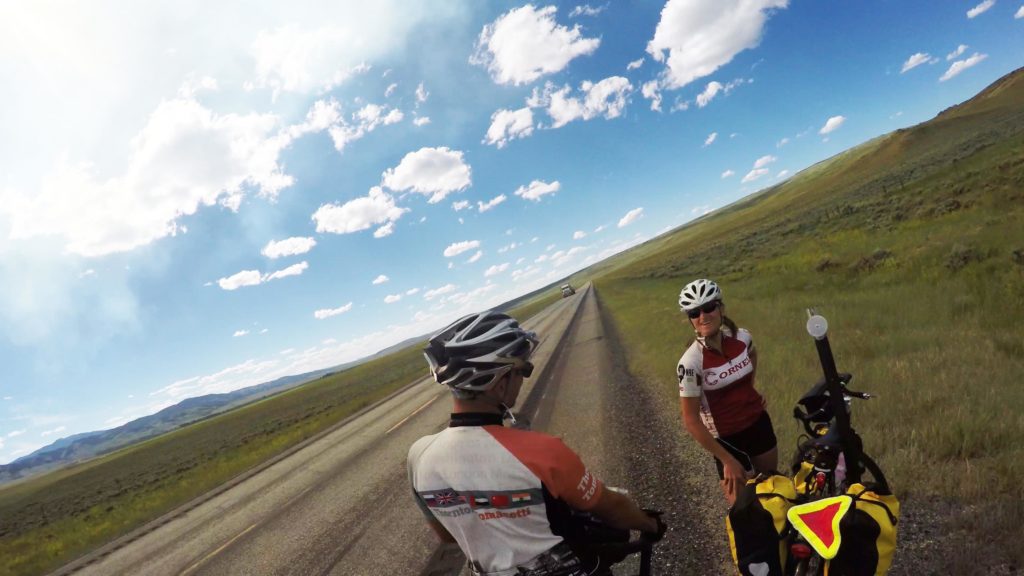 I saw my friend Monika taking a break in the middle of the headwinds, so I rode with her for the rest of the day.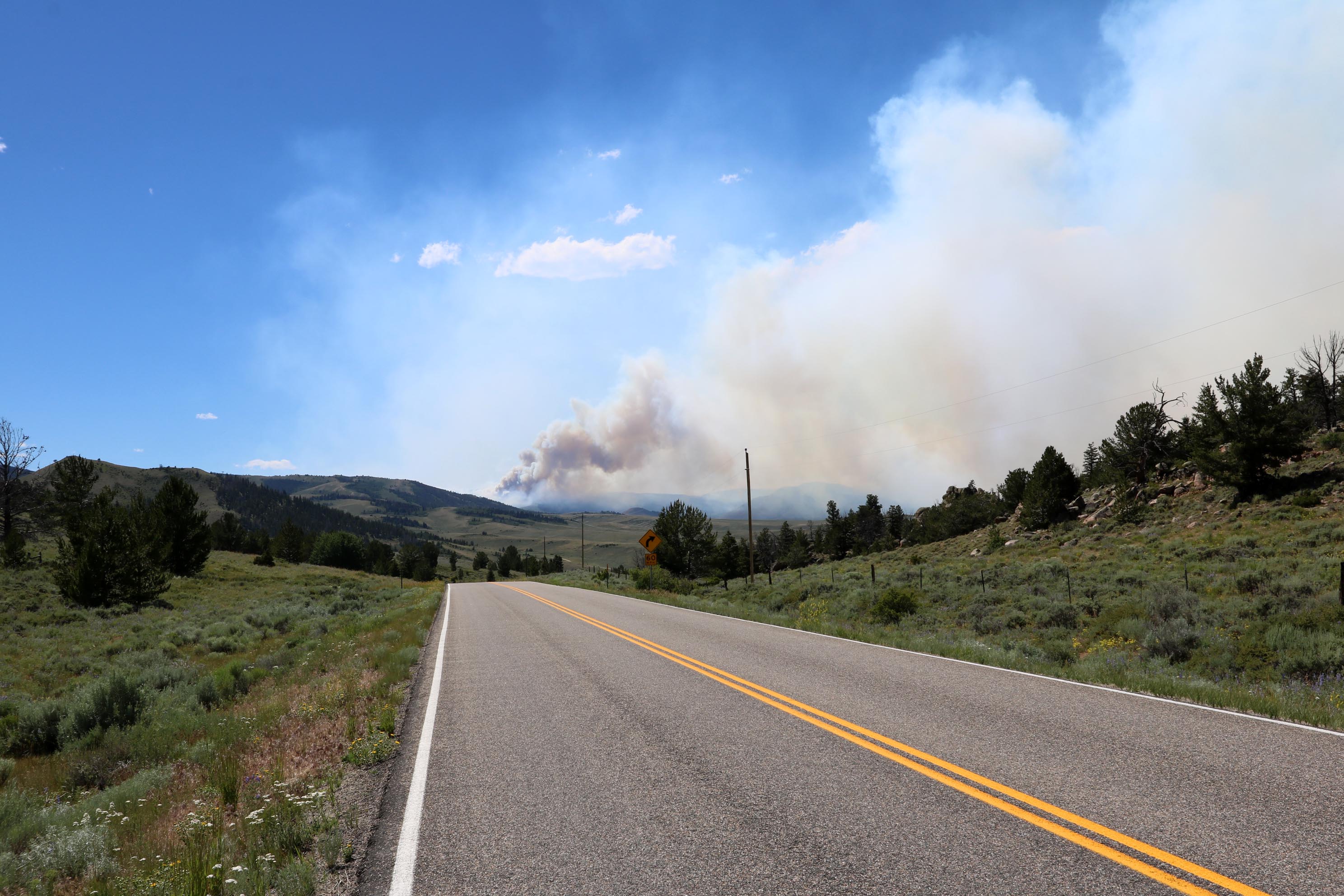 When I got to Riverside I saw Mike and Vinh at the bar. I wanted to just grab some food and do another 20 miles to Saratoga, but they convinced me to hang out and camp with them in riverside.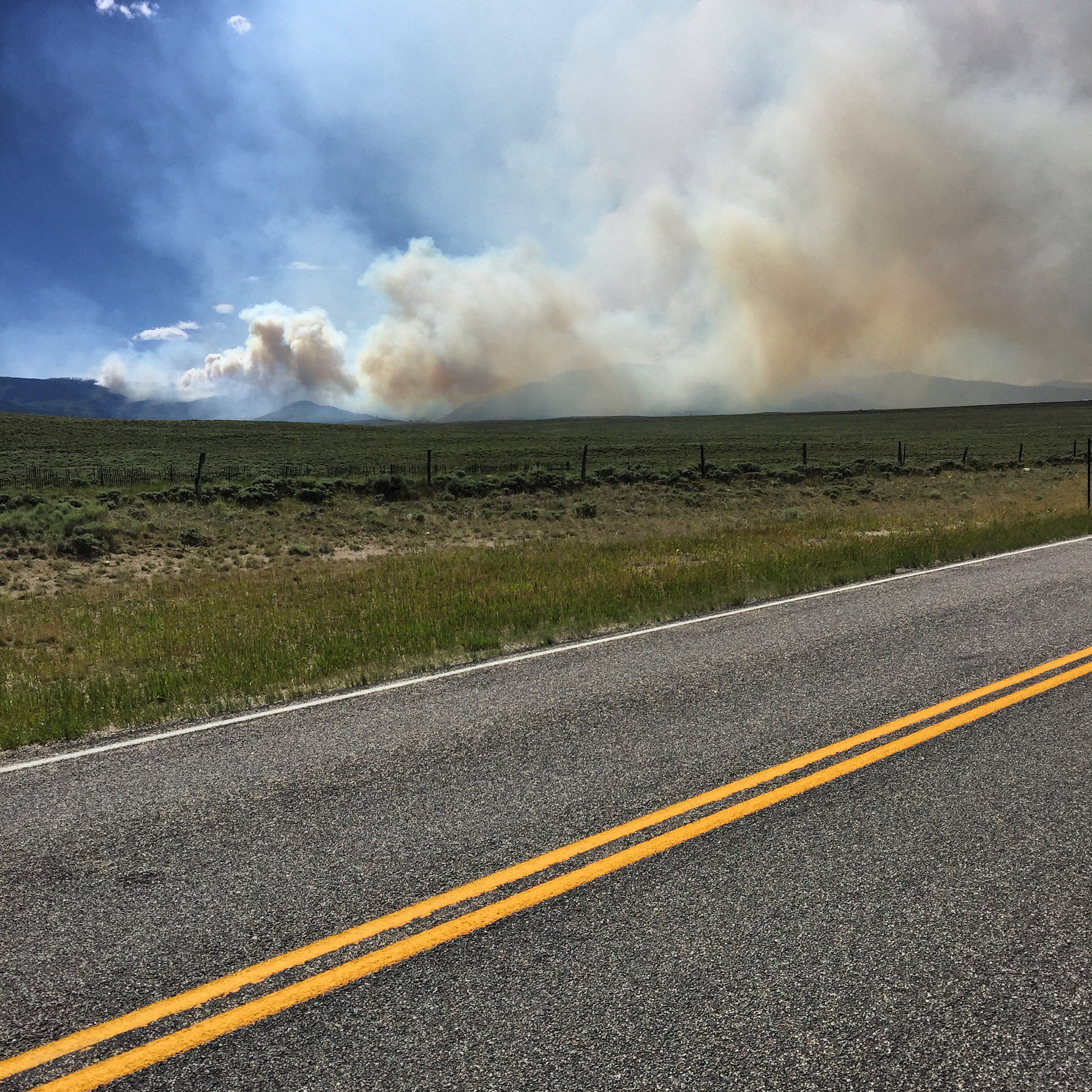 Mike, Vinh, and Monika are all hilarious together. I met all these characters back at the Newton bike shop.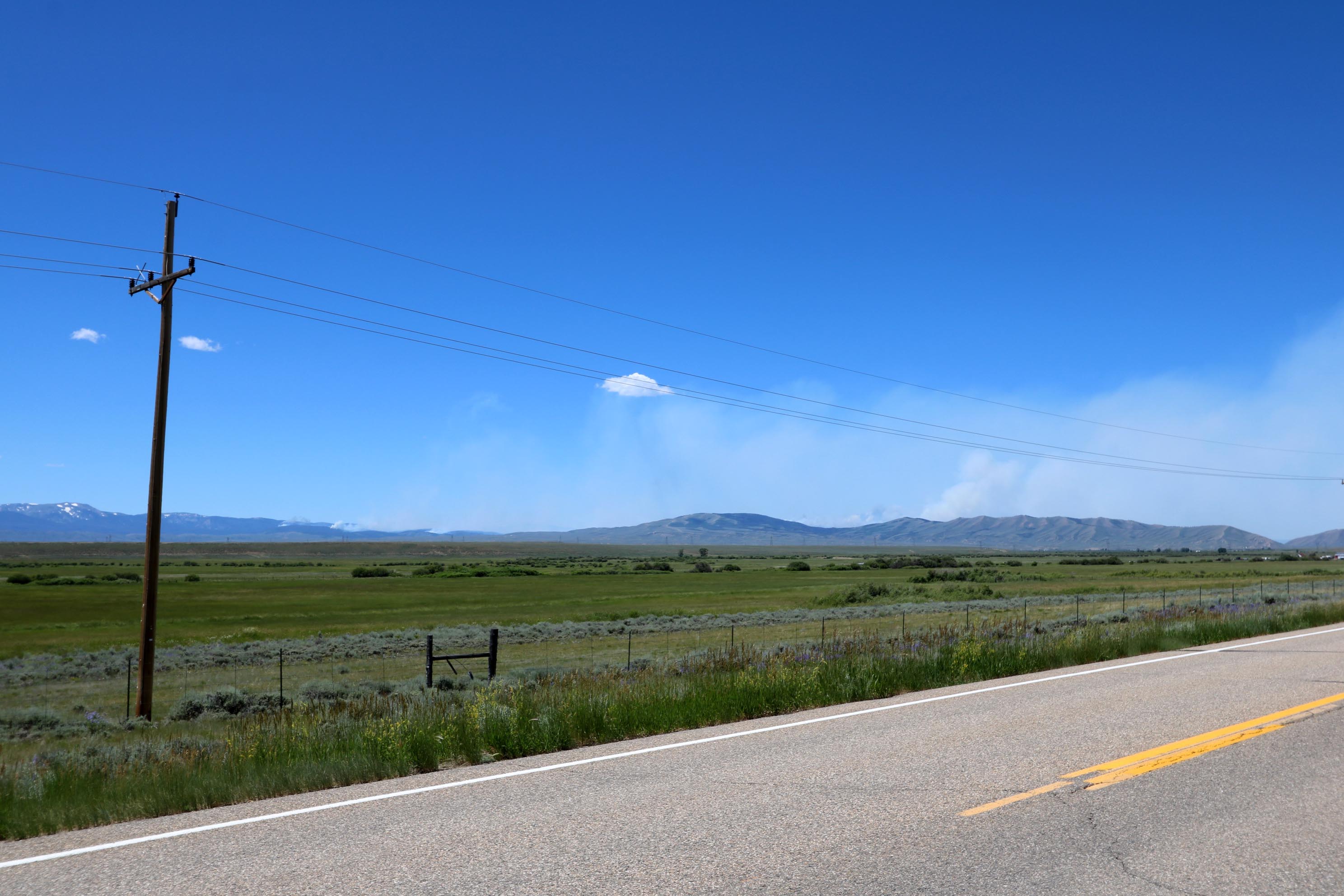 Click Here to Visit The Table of Contents
Click Here to Visit Previous Page:  20 Cross Country Cyclists In One Town – Day 49
Click Here to Visit The Next Page: Mail Drop, The Oil Refinery and Riding on The Interstate – Day 51