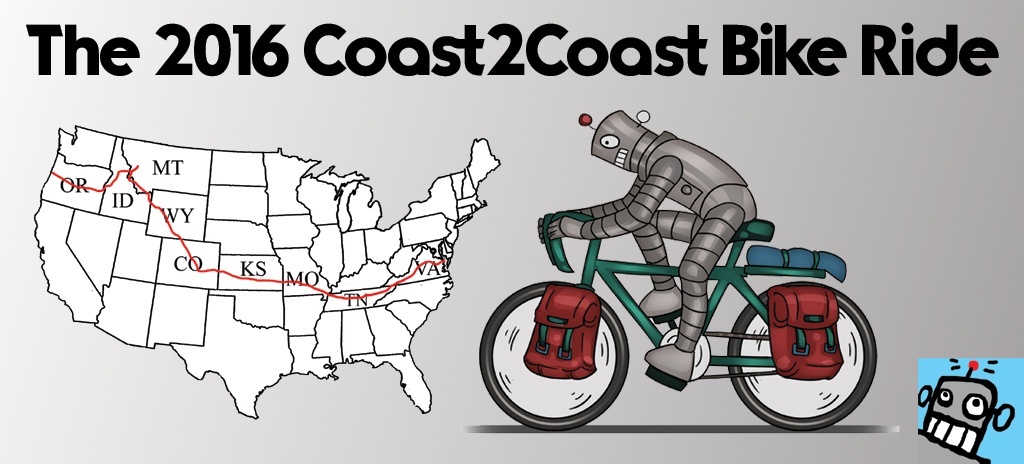 Click Here to Visit The Table of Contents
Click Here to Visit Previous Page: Climbing up to the Bike House – Day 4
Click Here to Visit The Next Page: Riding the Blue Ridge to The Dog House – Day 7

Afton VA to Waynesboro VA 
Day 5 and 6 – May 28, 2016
7.2 Miles for the day
242.8 Total miles for trip
0:45 Ride Time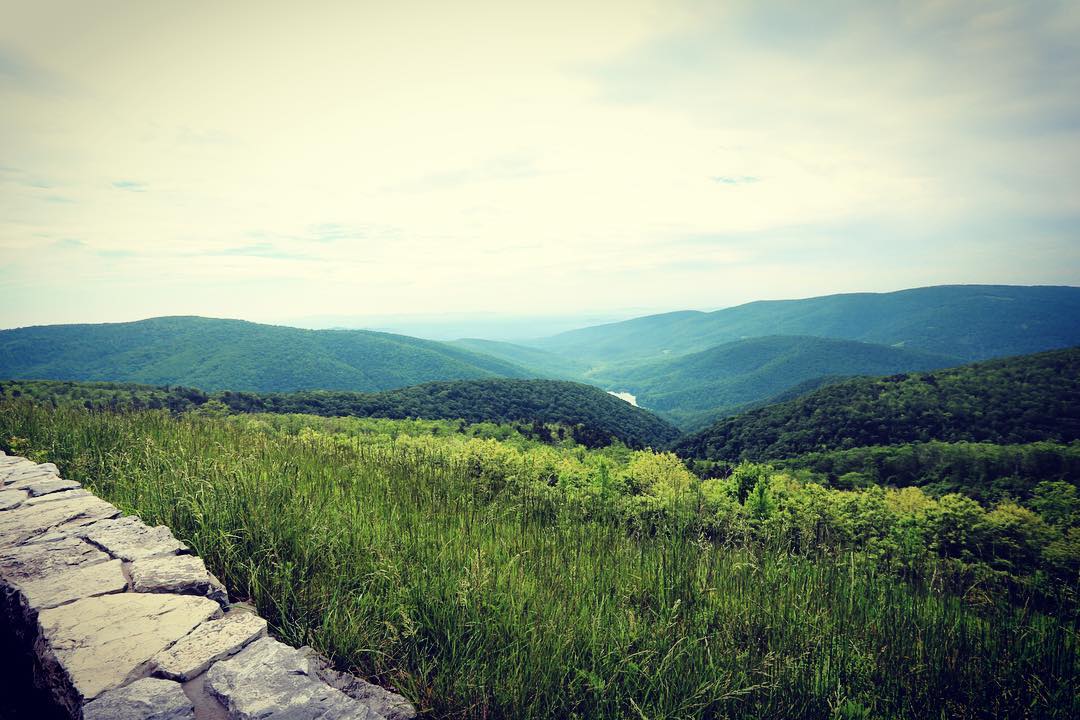 Downtime and Answers to Some Questions 
Last night I woke up in the middle of night at the cookie house and made the mistake of lifting up the cushion of the couch I was sleeping on, to discover 40 years of cross cyclist dirt and grime and got so grossed out, I couldn't go back to sleep. Getting grossed out isnt something that happens often to me. As soon as the sun came up, I was riding out on my bike headed towards Waynesboro where I was going to take 2 nights off.
I took Saturday and Sunday to hang out with Kirsteins (before they went home) and to catchup with some old friends who were passing through Virginia. My legs really needed a day off. I guess, I'll let the cat out the bag and admit that I barely trained for this bike tour. I pretty much just jumped off the couch and started cycling across America with a fully loaded bicycle.

Saying Goodbye to the Kirstein's
Sam and Laura are 2 of my favorite people ever. Its been amazing hanging out with them for the past week and I cant wait to see them again. The 2 of them are the funniest people ever. It was hard to say goodbye. I felt like we were just getting into our groove. We hung out at the camping gear store for awhile and they kept joking about how they were going to get rid of all the furniture in their house and replace it with backpacking gear. I hope I get to see them again sooner then later. Such great friends!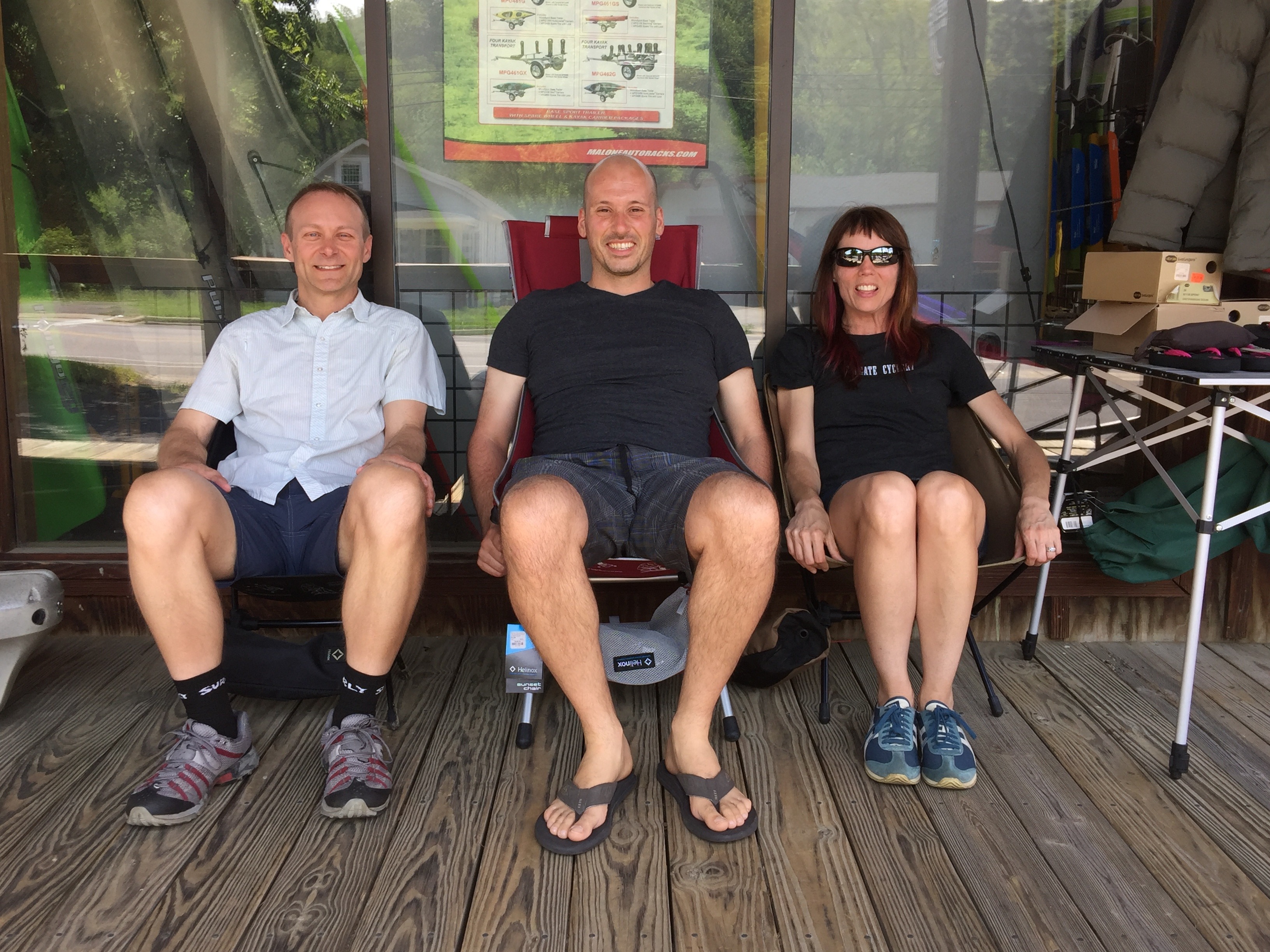 Items left behind
I shed some weight during my days off.
I ditched that expensive bullshit "all natural" sunscreen. It wasn't working. I kept getting sunburned and it was creating a slimy white mess on my skin. After a day of cycling, my arms we covered in white slime and dead bugs. Sam gave me his cheap Walmart sunscreen which works a lot better.
I also ditched the custom 520 kickstand. It was a terrible design and just didn't work. The kickstand is basically tacked on the back of the bike like its a water bottle. This doesn't work for a fully loaded touring bike. The weight of the bike started to shear off the bolts that were holding it on. Nice try Trek, but this kickstand is a major fail. I'll pickup a new kickstand similar to the kind they put on kids bikes.
Now before everyone leaves me a comment telling me to buy that expensive 2 leg motorcycle style kickstand. I used that kickstand in 2007 and wasn't that crazy about it. It looks fancy and it's fun to watch, but it was a little annoying to use with a loaded bicycle. We'll see how this kickstand drama unfolds. I might complain to trek.

Let's Answer Some Questions
I haven't been gone that long and I've been asked lots of great questions.
As I mentioned before, answering questions is my #1 job when I take a bike tour. Riding the bike is #2 and writing the blog is #3. Let's dive into answering some of your questions.
What do you eat on bike tour?
Lots of junk food. JK. ok only kinda, I eat the same thing I eat at home, mostly meat and veggies. I eat a little bit of bread but I try to keep it to a minimum. Ironically I digest beer, much easier then I do bread. I recently learned at the AIA convention that some people think I'm a vegan because I do yoga, but that's not true.
How much does your bike weigh?
The bike and the gear all weigh about 75lbs. I was saying 100lbs for a long time, but the other day I actually weighed all my bags and added it all up.
Do you ever want to get off the bike and walk it up a steep hill?
No, it doesn't work that way. Since the bike is so heavy it's easier to just ride it. Walking along side and pushing it is typically more work. I frequently stop in the middle of big hills and take breaks. Once I get out of the east coast the climbs really aren't that steep. I'll ride my middle chainring 3/4 of the way across America.
Are you going to write a book about bike touring??
Probably not. Honestly I'm just too busy with Young Architect. I thought I wanted to and then I bought and read Darren Alff's book and immediately became a big fan of Bicycle Touring Pro. He wrote an amazing book and did a better job then I ever could.
Why do you keep talking about the pacific coast?
I dunno. Maybe I'll ride the Pacific Coast next summer. See what happens.
Will you send me some Dude Robot stickers?
Sure.  Can you hang on for a little bit? I'm still figuring out how to get my trip started, I'm really confused.  I'll figure out a way for you to get some stickers from me.
OK Thats all for now. I'll get caught up on all this blog stuff.
Click Here to Visit The Table of Contents
Click Here to Visit Previous Page: Climbing up to the Bike House – Day 4
Click Here to Visit The Next Page: Riding the Blue Ridge to The Dog House – Day 7