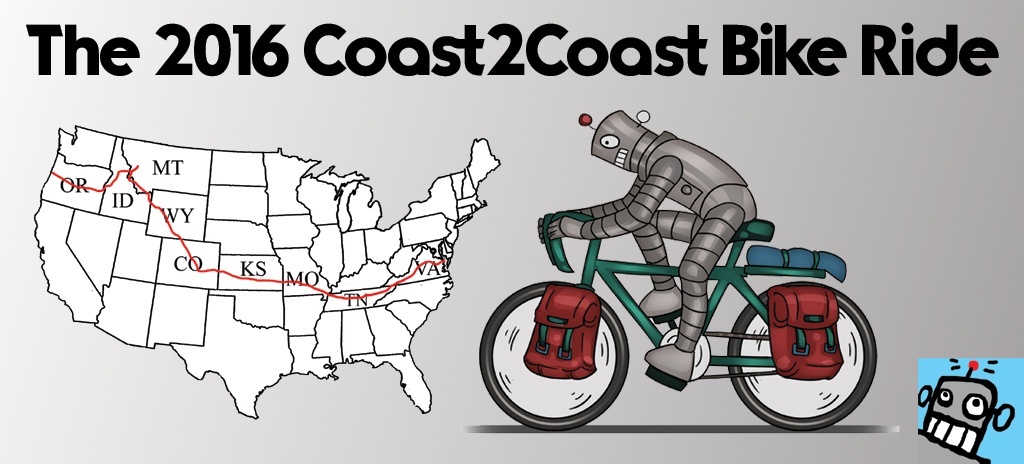 Click Here to Visit The Table of Contents
Click Here to Visit Previous Page: Starting a Bicycle Trip Across America – Day 0
Click Here to Visit The Next Page: Riding from Richmond VA to Mineral VA – Day 2 
Yorktown VA To Richmond VA
May 24, 2016 Day 1
79.4 Miles for the day
93.6 Total miles for trip
6:50 Ride Time
Unpacking and Repacking
It took me forever to get my bags packed and act together to be able to get bak on the bike.  The first 2 weeks of a bike trip is all about dealing with all types of silly issues. I have always had problems loading my touring bike.   This year I think im the worst.
I remember at the beginning of Team Northern Tier it used to take us like 2 hours getting packed and out the door in the morning. In 2016 I am having all the same problems.   Its hard getting the bags equally packed in a way that isn't obnoxious or annoying to ride with. Or maybe I just need to get used riding a 100lb bike.
This sounds stupid, but I'm just carrying too many Dude Robot stickers. I need to get rid of them. I also have about 50 envelopes filled with stickers and I just need to write addresses and drop them in the mail.
Right before we left the house, I mounted my GoPro on Laura's bike. We'll see how that works out today. At least I can pass off the weight of the GoPro to Laura for the day.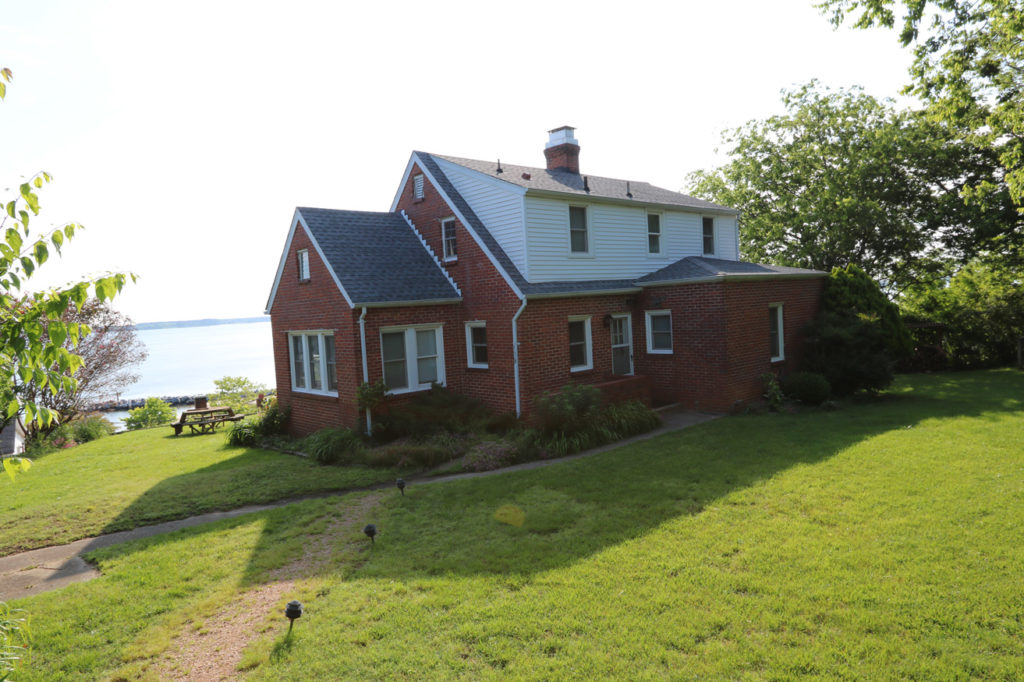 Yorktown Episcopal Saved The Day
I am soooo glad we changed plans on a moments notice and stayed at the bike hostel last night, rather then push onto the first campsite 30 miles down the road.  Yesterday was cold and honestly a very stressful day.  That ride from the bike shop to the monument was miserable.  My nerves were shot by the time we got the monument.
The hardest part of any bicyle tour is always the beginning and the end. Figuring out all these logistics is a lot of work.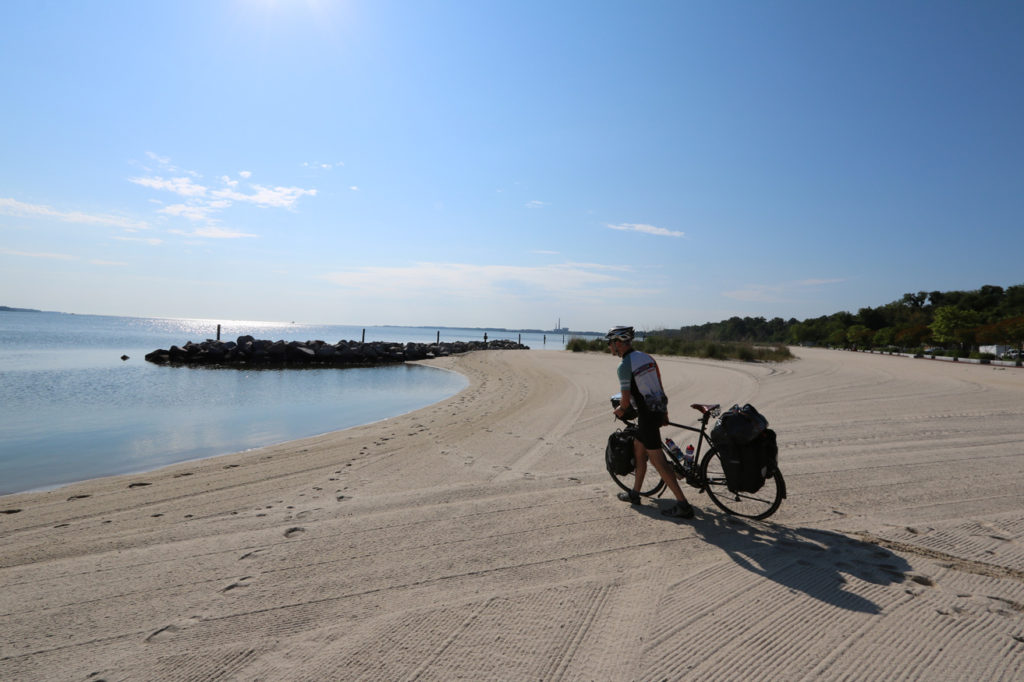 Dipping the Wheel
In cross country bicycling tradition its common practice to dip your back wheel in one ocean and on the other side dip the front wheel on other ocean.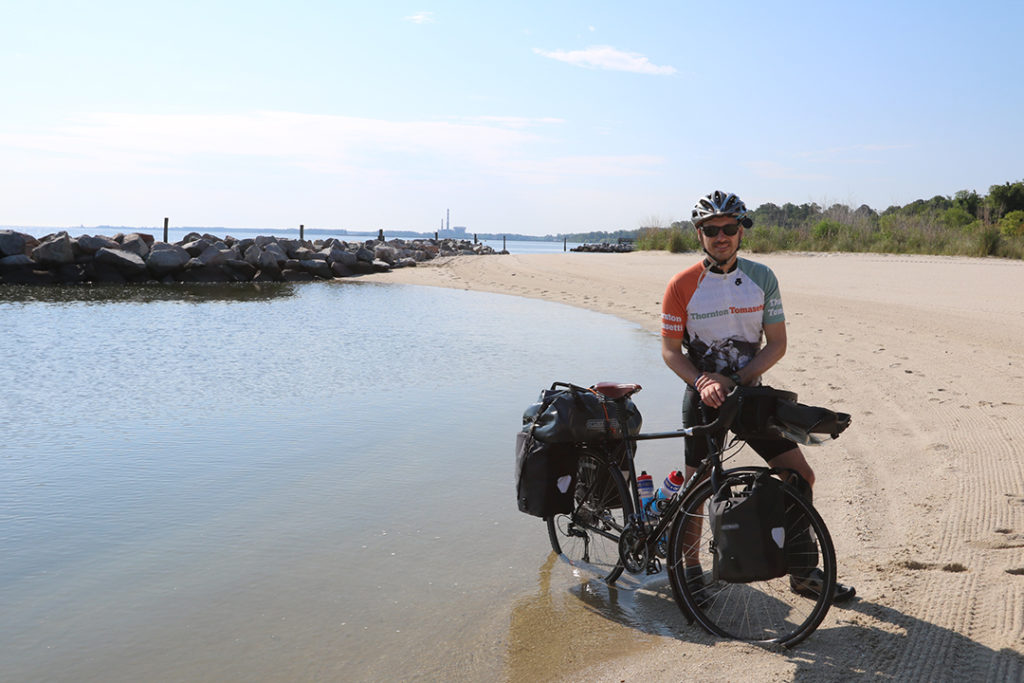 The Mike Riscica Money Shot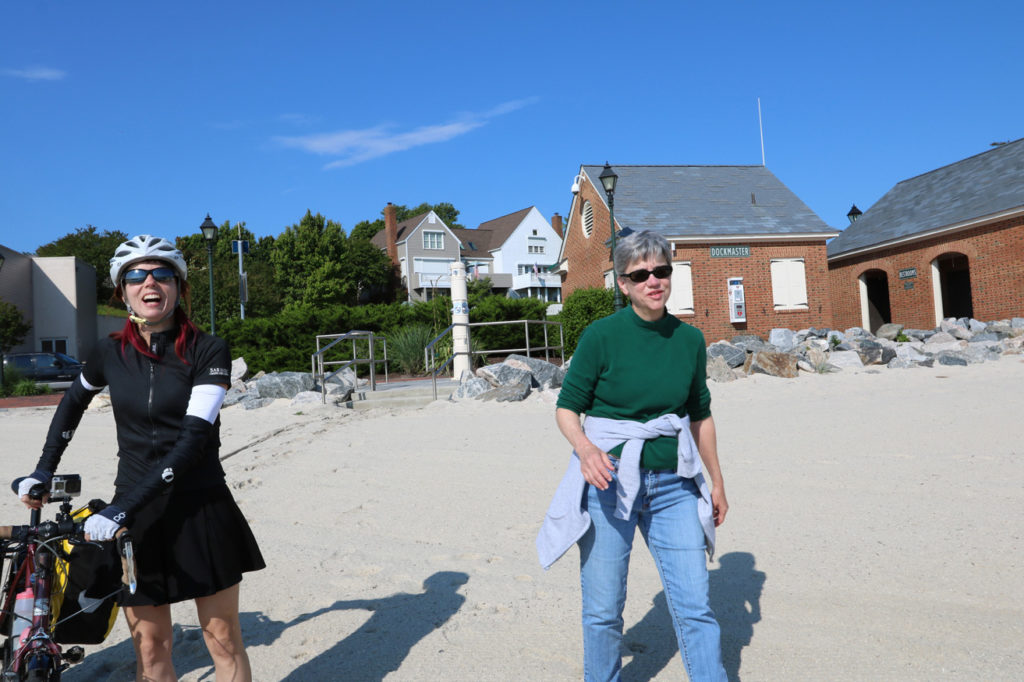 We recruited this nice lady to take our group photo. I gave her my business card and she said "Yeah, give me your info, just in case you get famous."
I told her "I'm Michael Riscica and I'm already famous.", but I don't think she believed me.
She said "So my cyclist friends will know who you are?"
I said "Of course, they are already following me on Instagram!"
She was super nice and took a great picture of the 3 of us.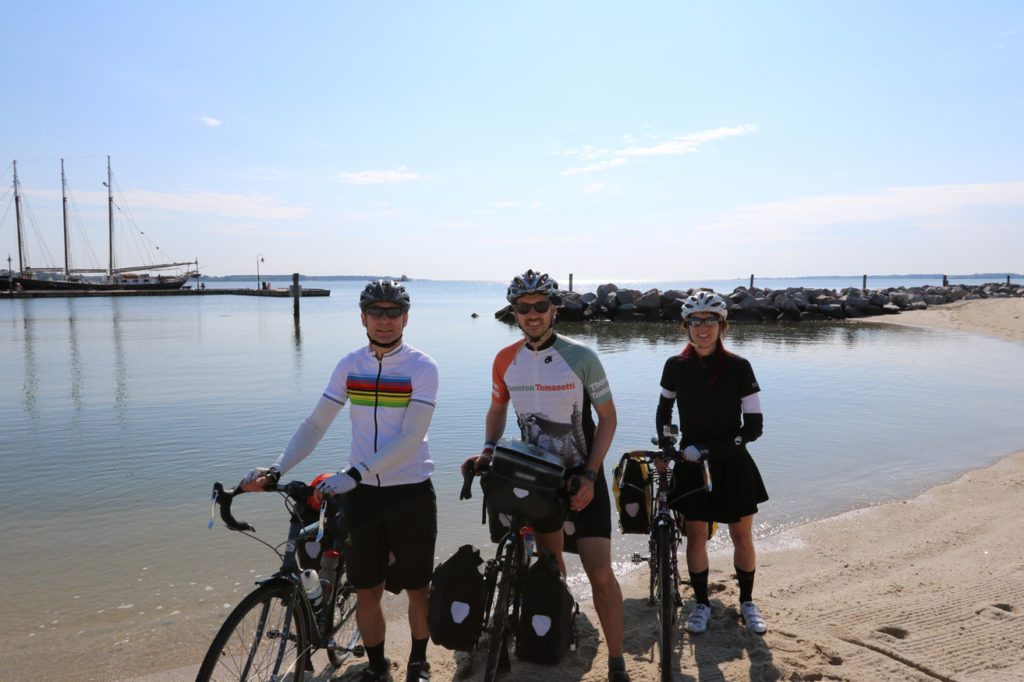 After the pictures the 3 of us cried about all the sand that got on our expensive touring bikes, so we each hosed them down in the beach showers.  These are beginning of a bike tour problems, at the end of the bike tour I couldn't care less about a little sand on the bike.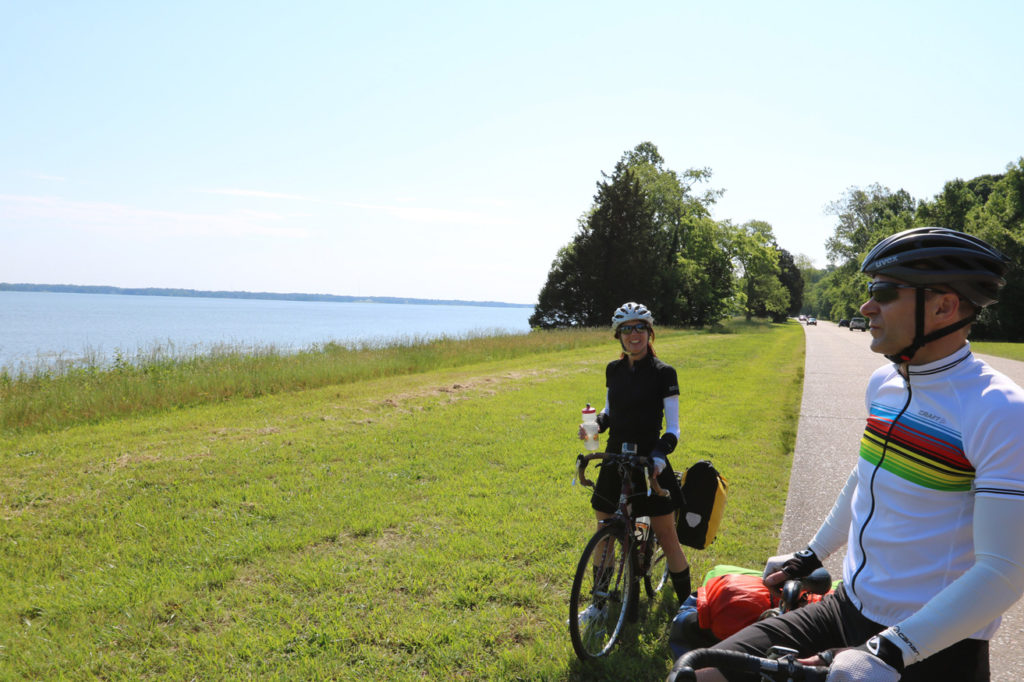 The beginning of the trail sends off you off by along the colonial parkways and we decided to ride about 15 miles into Williamsburg and pick up some breakfast there.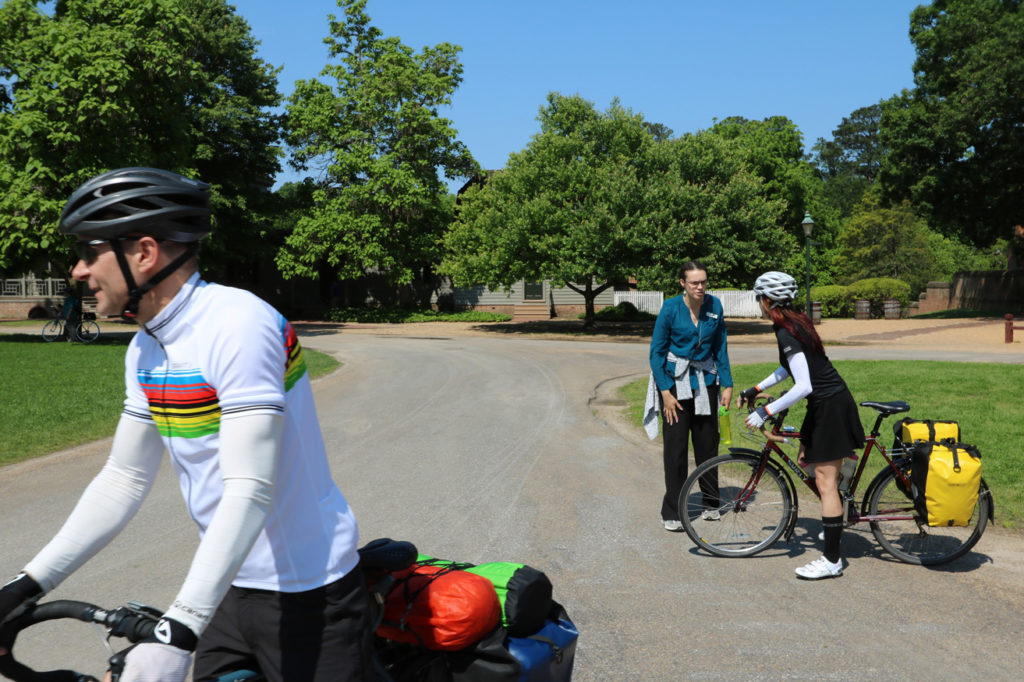 When we got Williamsburg we rode right into the center of their little colonial village making a grand arrival. The square was packed with people and some lady ran right up to laura and told her "We're in the middle of having revolution and you guys are right in the middle of it. Please move over to the side"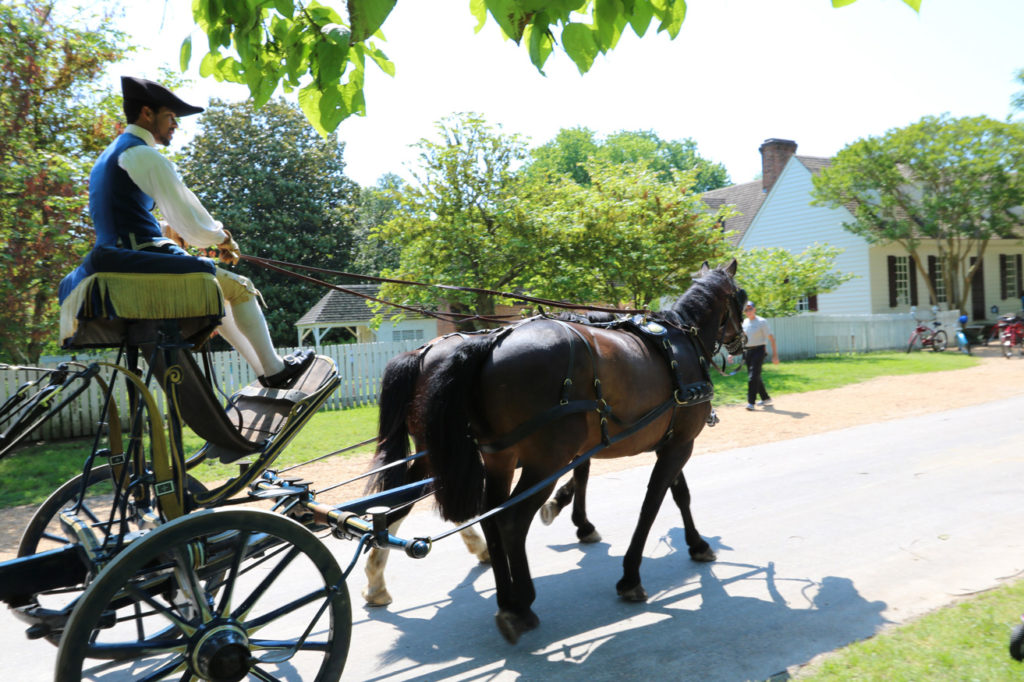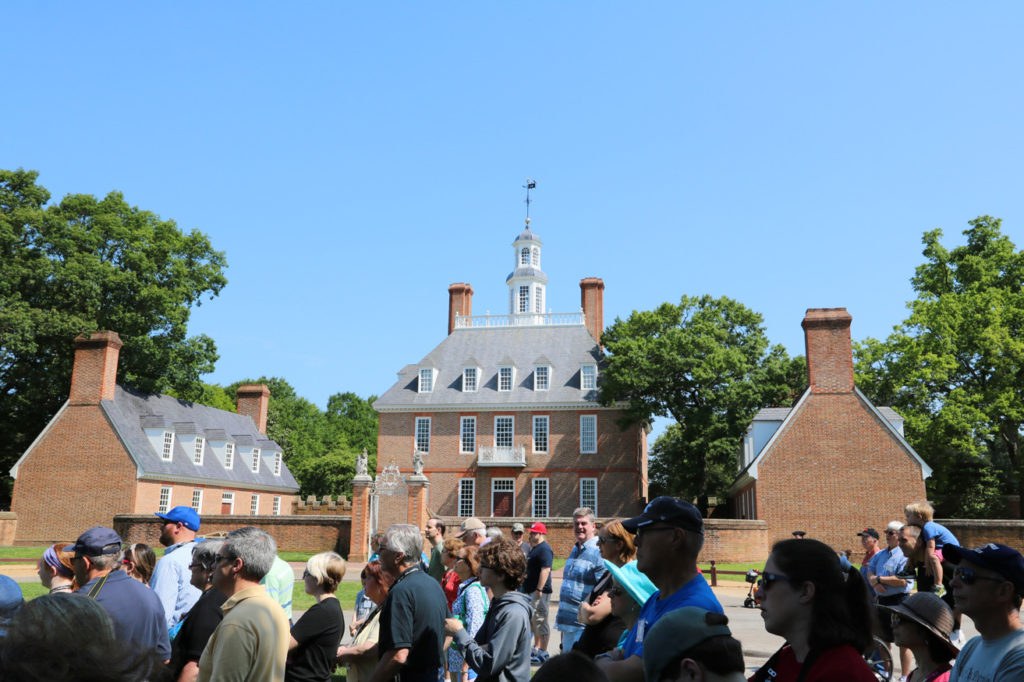 Williamsberg was nice. Everyone was doing Williamsburgy kinda things.  Lots of tourists and actors in costumes standing around.  We were hungry so we didn't hang out long.
Laura hasn't spent much time on the East coast and loves all this old colonial architecture. She said "Sam, when we get home we're putting those dormers on our house!"
I LOVE THIS GPS
I was a skeptic. A very big spectic of the GPS. It failed me yesterday
BUT…….
I figured it out.
A few weeks ago I bought the transam files from adventure cycling and loaded them into the GPS. I figured out how to get the trail on the screen and it now gives me turn by turn directions. Rideing through Williamsburg with all the turns really showed the value in the GPS.
This GPS thing may workout just fine. All day while I rode, I kept zooming in and out on the maps. It was really easy to compare the paper maps and the GPS.
I love it. You have no idea how much mental bandwidth I have burned on previous trips reading maps, figuring out where I was on the map, wondering what my next turn is and worrying if I missed a turn or not. Those days are now over. Now i can enjoy the bike ride and stop spending my entire reading maps and discovering all their errors.   I told Sam I think, this GPS will trim an 2 days off the trip.
I don't think the GPS will ever completely eliminate the paper maps, but now the paper maps are supplementary to the GPS!
The unit I'm using is the Garmin Touring Edge.  I have a feeling im just tapping into the power of it.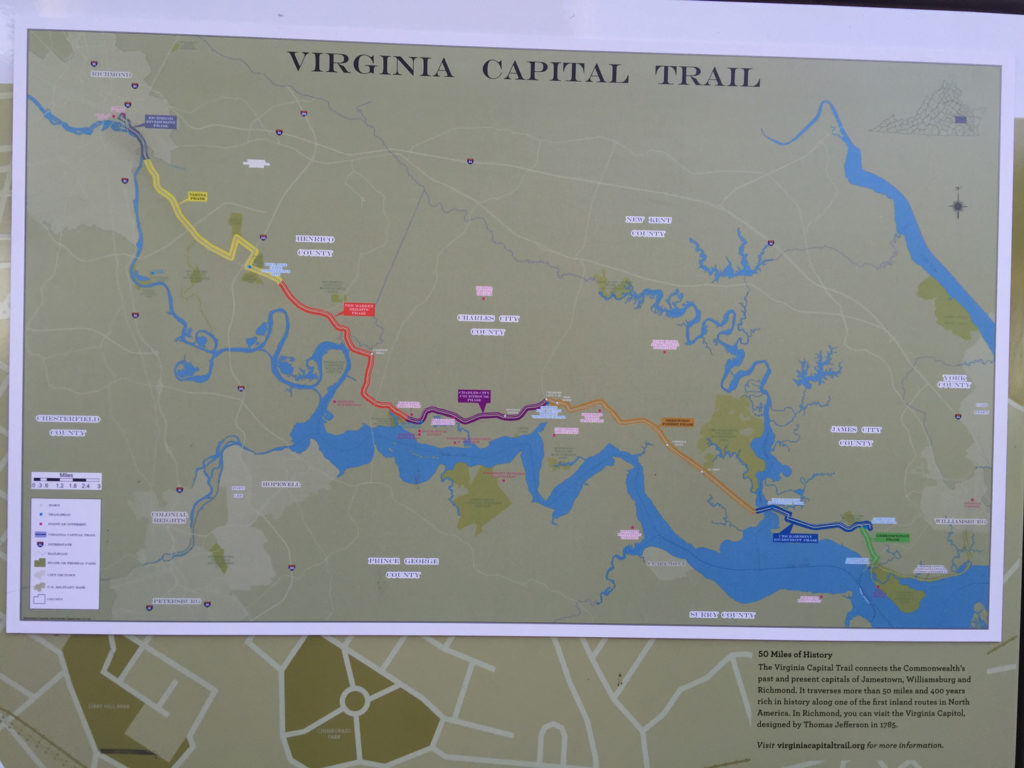 The Virginia Capital Trail
Since my last Transam ride in 2005 Virginia built a beautiful 52 miles off road bicycle trail that runs between "The Old Capital" from Williamsburg to "The Current Capital" in Richmond.
After yesterdays ride to the monument it felt sooooooo good spending the day riding through the woods on an off road bicycle path. I felt like a hero!
The locals call it the "Virginia Cap Trail" It kind of reminded me of the Cape Cod Rail Trail that Jamie and I used to ride every summer.   I really have to give a lot of credit to Virginia for creating the Virginia Cap Trail. It must have been a ton of work creating this trail and it seems like everyone we saw today was really happy to such a great bike path.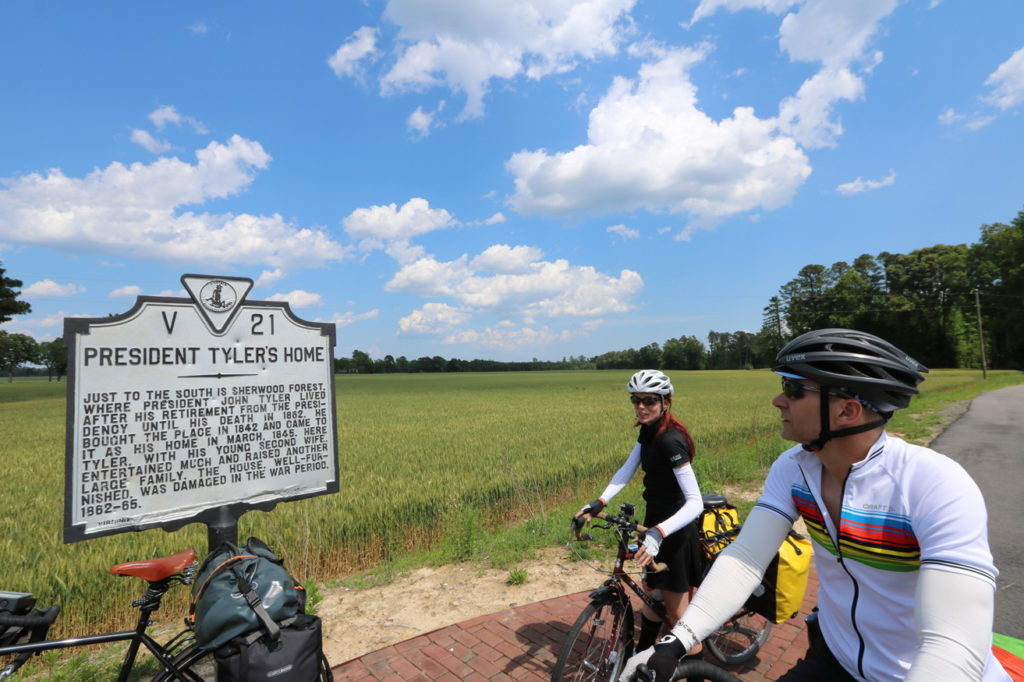 All day long we kept seeing signs for Plantations and each time we got there they were soo far down the road we never saw anything. Laura kept getting really excited and then disappointed. I told her if the building is 100' off the trail, I'll check it out.
Ephraim, Bunny, Dogs and Richmond!
In the middle of riding the Cap Trail, a local cyclist name Ephraim came up alongside and asked about our trip. I told him the usual spiel and then he explained to us that he is leaving in 2 months to start riding the Northern Tier from Chicago back to Anacortes, Washington.
Sam, Laura and I have all ridden the Northern Tier, so the 4 of us talked bike touring while we flying down 20 miles on the cap trail. We had such a great time hanging out with Ephraim telling him about how amazing of a bicycle ride he's about to have.
Our plan was to crash at the Willis Church which was another bike hostel in the middle of a civil war battlefield. I stayed there in 2005. It's really a carpeted floor in auxiliary building off the back of the church, there isn't any restaurants only a grocery store.
Right before we said farewell, Ephraim checked in with his wife and ended up taking us home with him back to Richmond, so we kept riding on the Cap Trail and got to ride it from end to end. His truck was parked at the end so he gave us directions back to his house.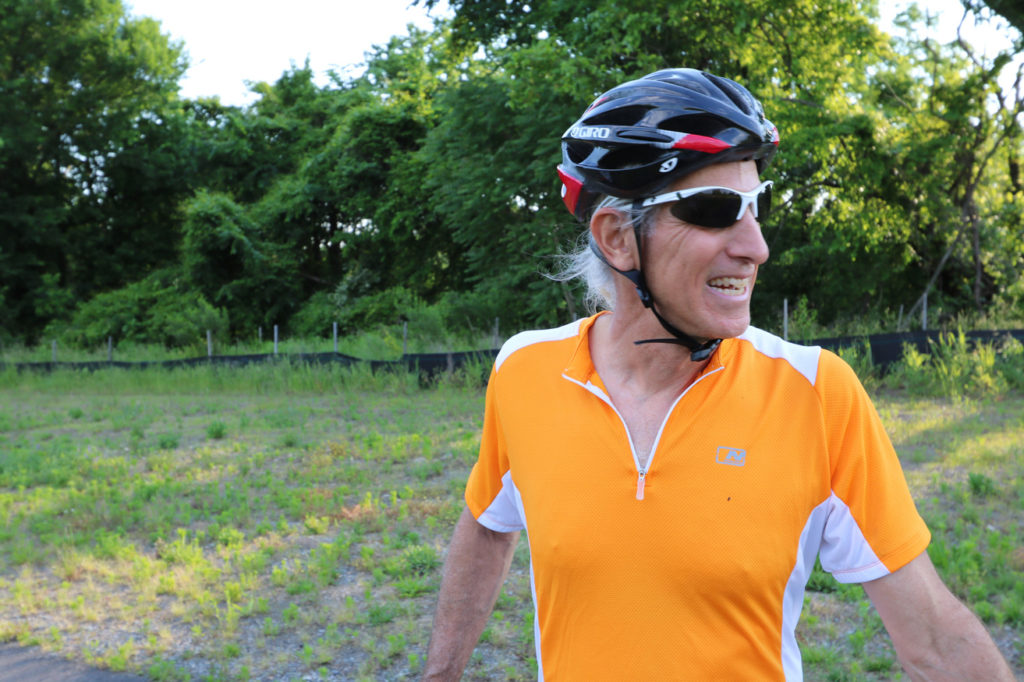 Riding through Richmond we hit every single red light but that was ok. Our 60 mile day turned into an 80 mile day but we were all in great spirits and excited about our new friend.
When we got to Ephraim's house he was walking his 18 month yellow labrador named Steve Wozniak. They call the dog "Woz" for short. They have a second lab named Vera who is 6 years old who is a sweetheart. The dogs made me cry. I miss my dog Molly soo much and I have only been gone for 2 weeks. I have never been away from her for longer then 2 weeks.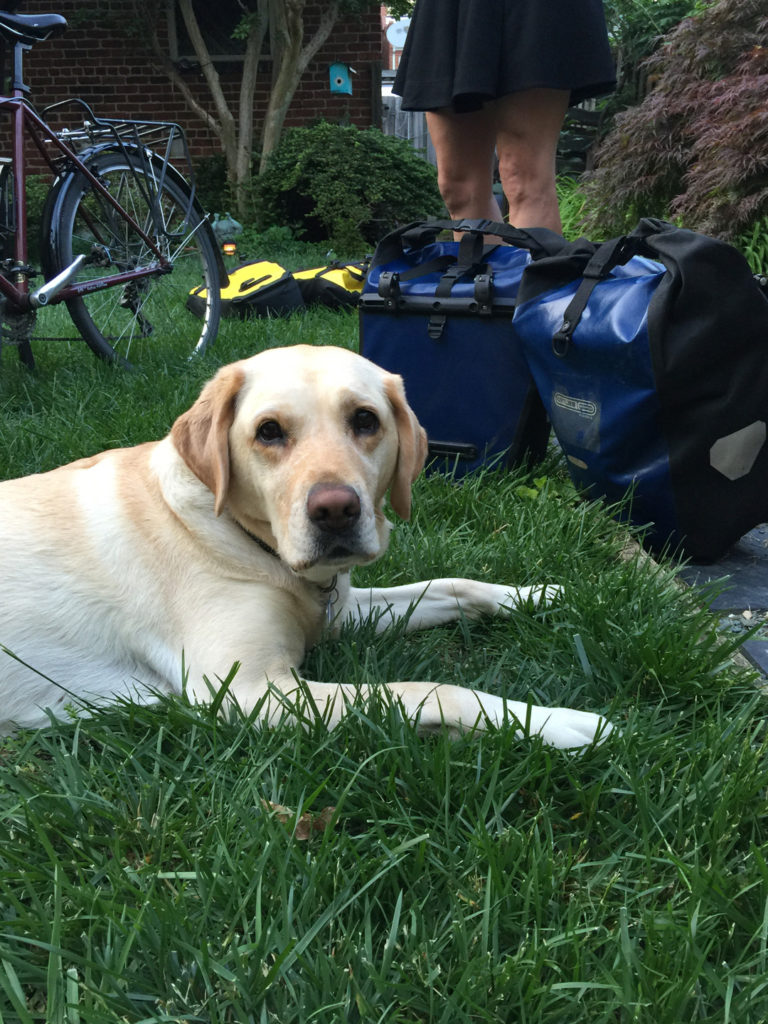 As we arrived Ephraim's amazing wife Bunny walked in the door with 2 pizza's. The five of us sat around for the rest of the night talking about dogs, bike touring and telling lots of stories.
Ephraim and Bunny raise and train puppies which then go onto become guide dogs used to help blind. Woz is their 5th puppy they are raising. I love these dogs and I love these people.
We all had a ton of fun hanging out all night.  I am sooo grateful to meet them.  And this is why I love bike touring. I meet amazing people, whom I never would have met otherwise.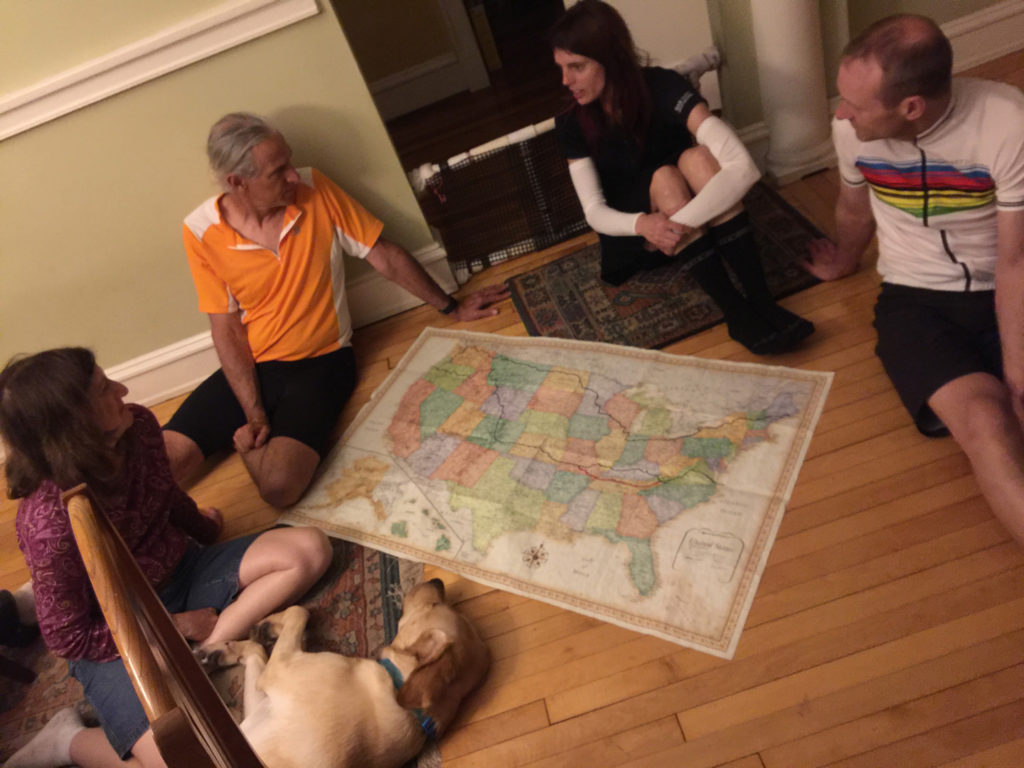 Laura and I both noticed that today we saw more women riding bikes then men. The closer we got to Richmond the more we kept seeing. I kept saying "I'm moving to Richmond to ride bikes with all the cute girls here."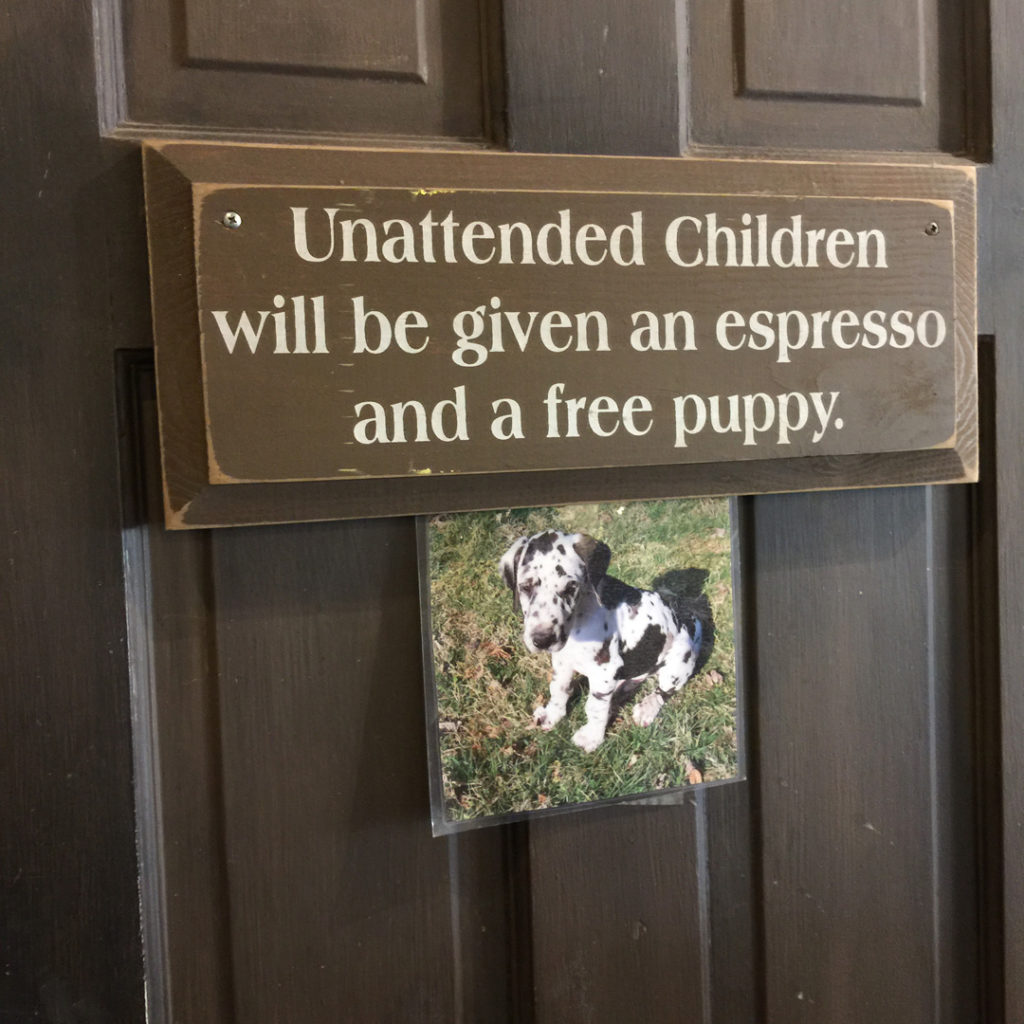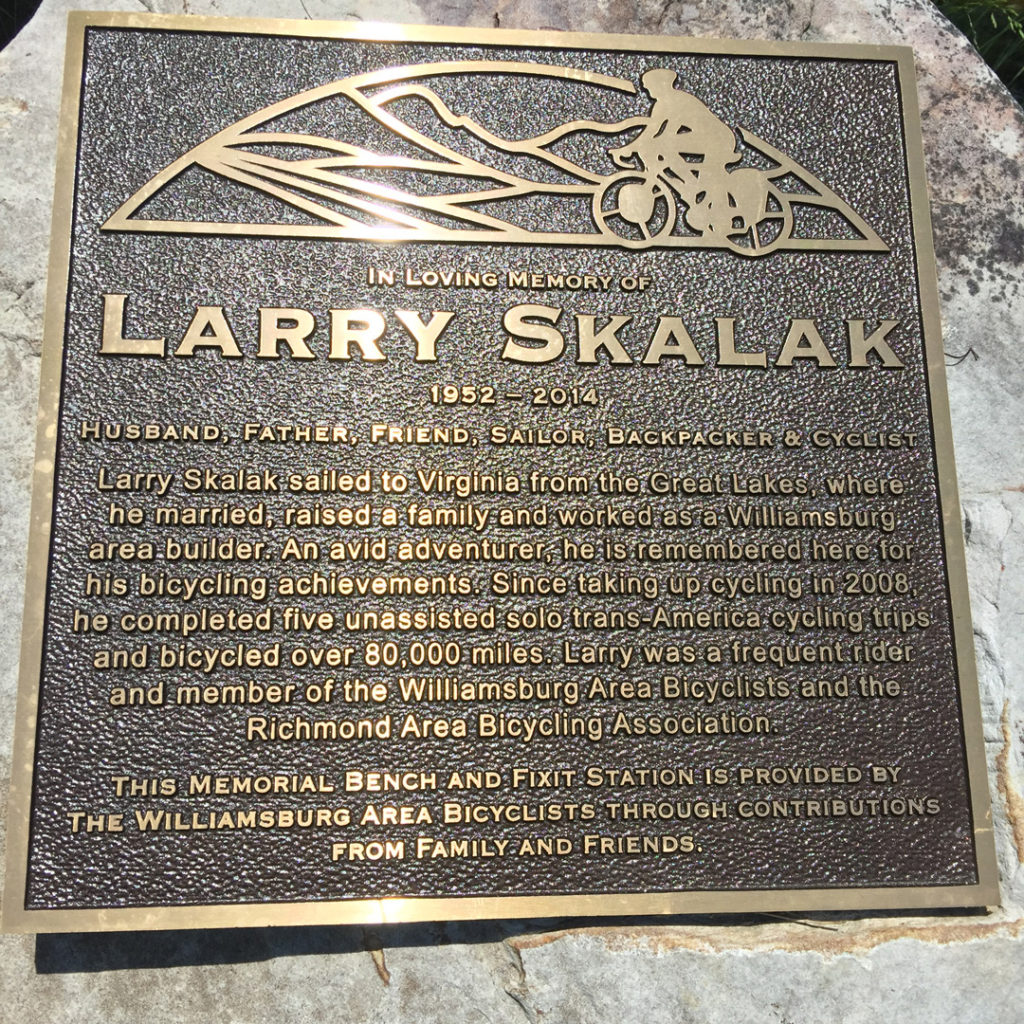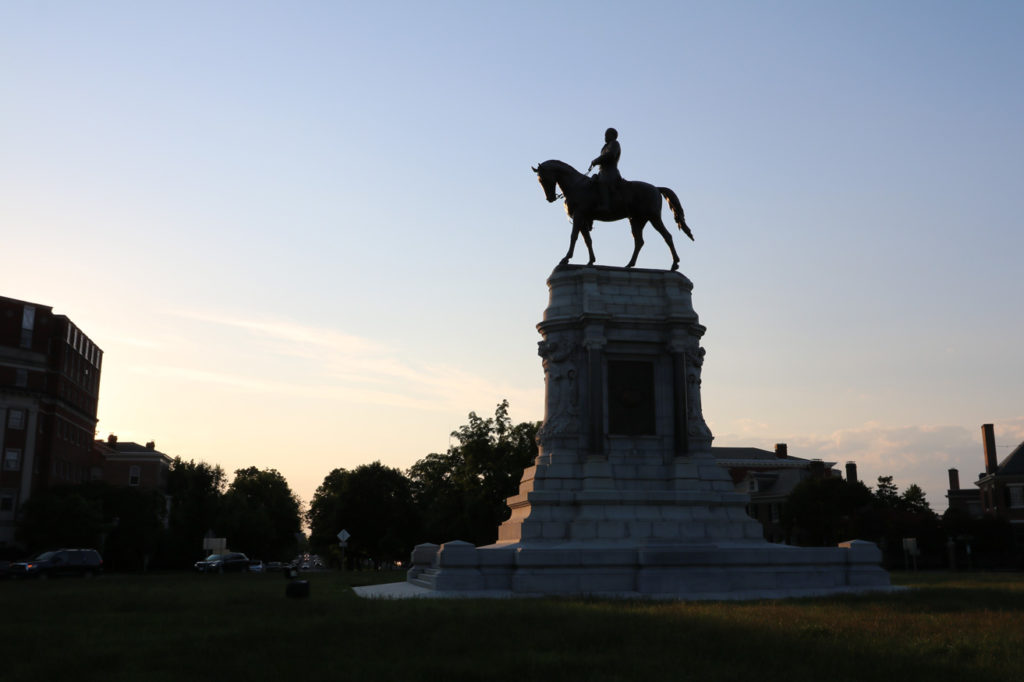 Click Here to Visit The Table of Contents
Click Here to Visit Previous Page: Starting a Bicycle Trip Across America – Day 0
Click Here to Visit The Next Page: Riding from Richmond VA to Mineral VA – Day 2