Saturday August 4, 2007, 60 miles (97 km) – Total so far: 2,391 miles (3,848 km)
59.98 miles 12 avg 4:58 pedal time

Click Here to Visit The Table of Contents
Click Here to Visit Previous Page:Day 48: Minneapolis, MN to Minneapolis, MN
Click Here to Visit The Next Page: Day 50: Buffalo, MN to Rice, MN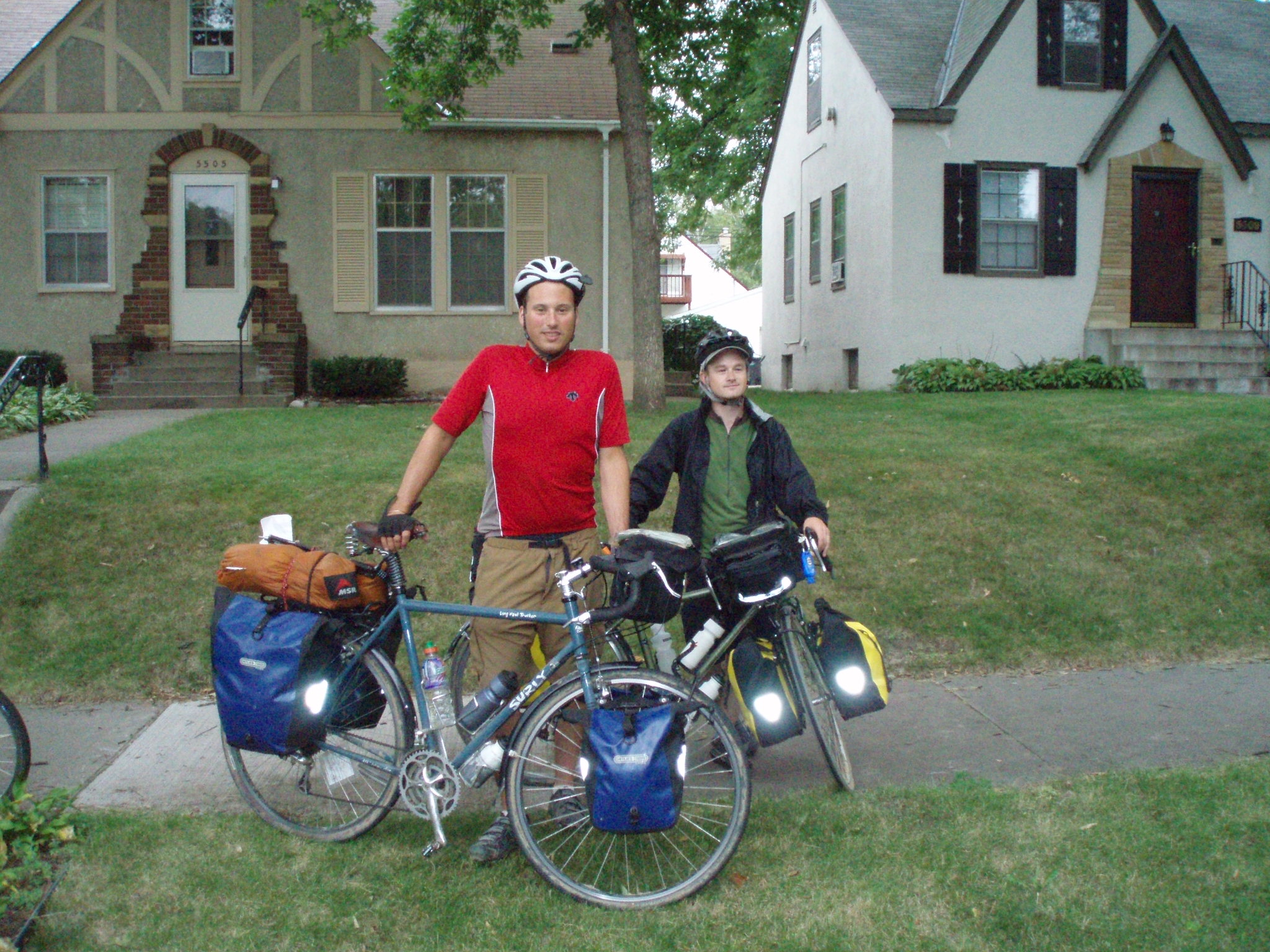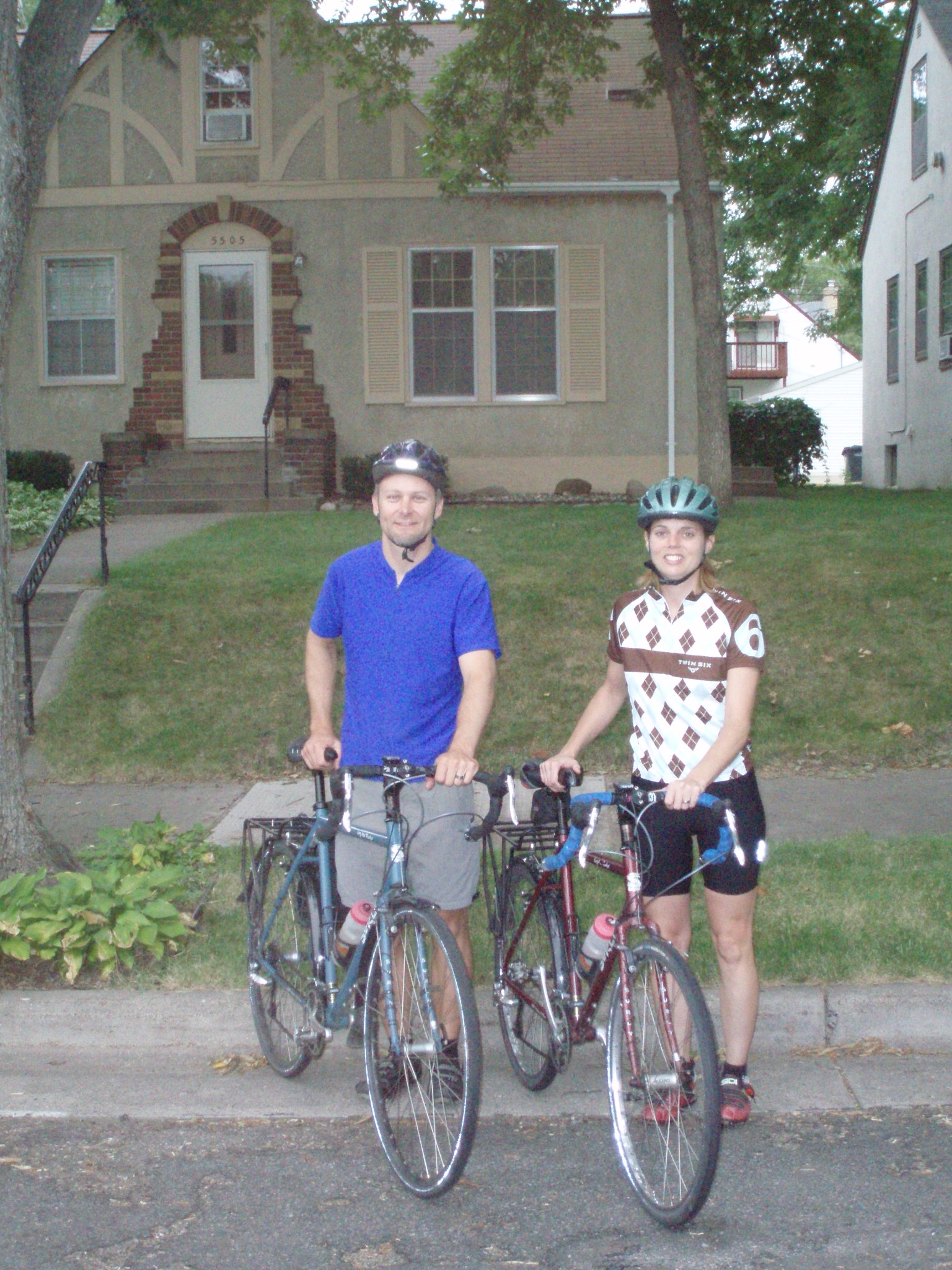 Mike Riscica had problems getting outta bed. It's too easy to get comfortable sleeping on a mattress, once you've gotten used to sleeping on rocks every night. Laura cooked another perfect breakfast.
When I walked outside the sun wasn't around but I just hoped it was too early for that guy.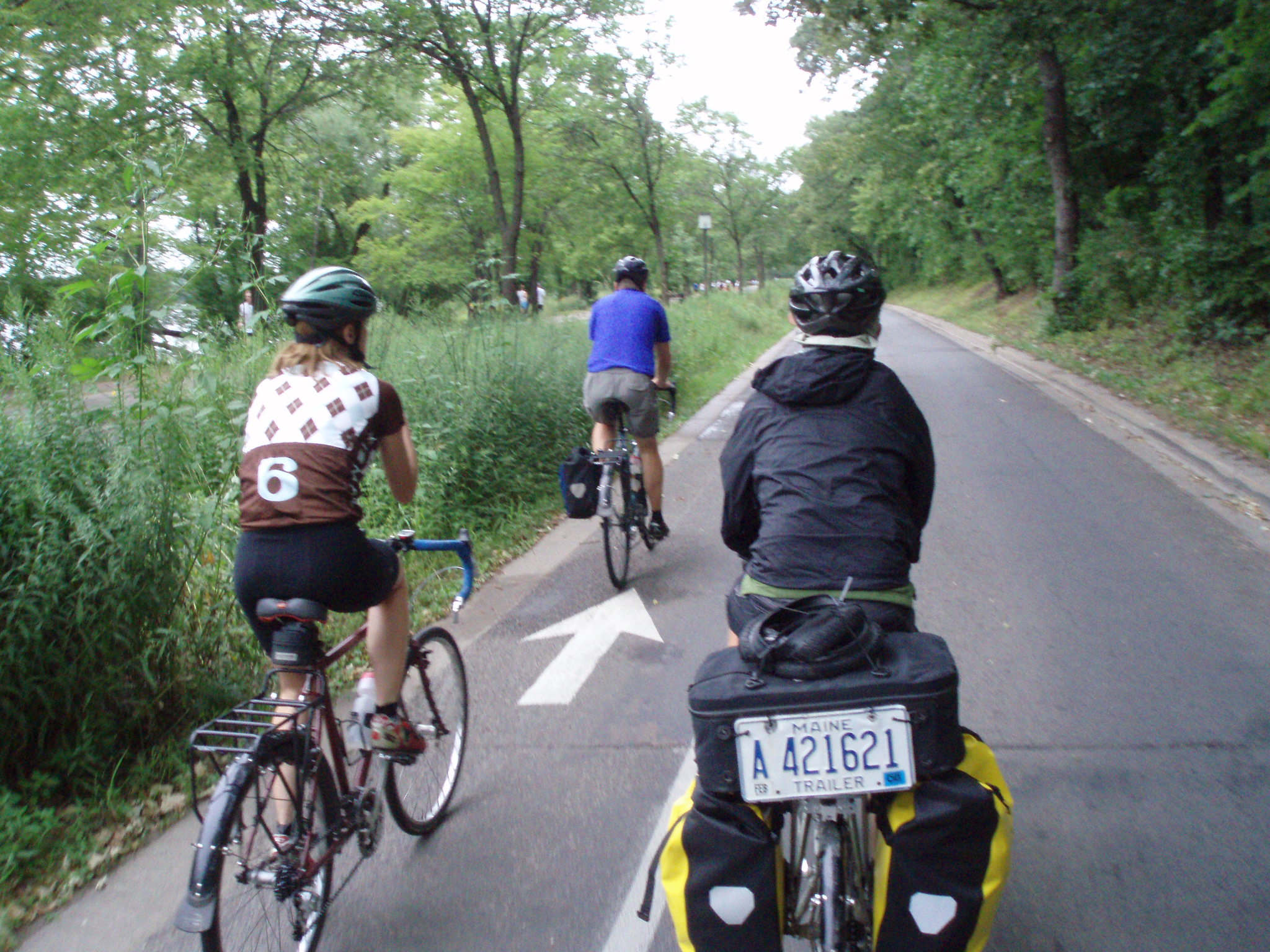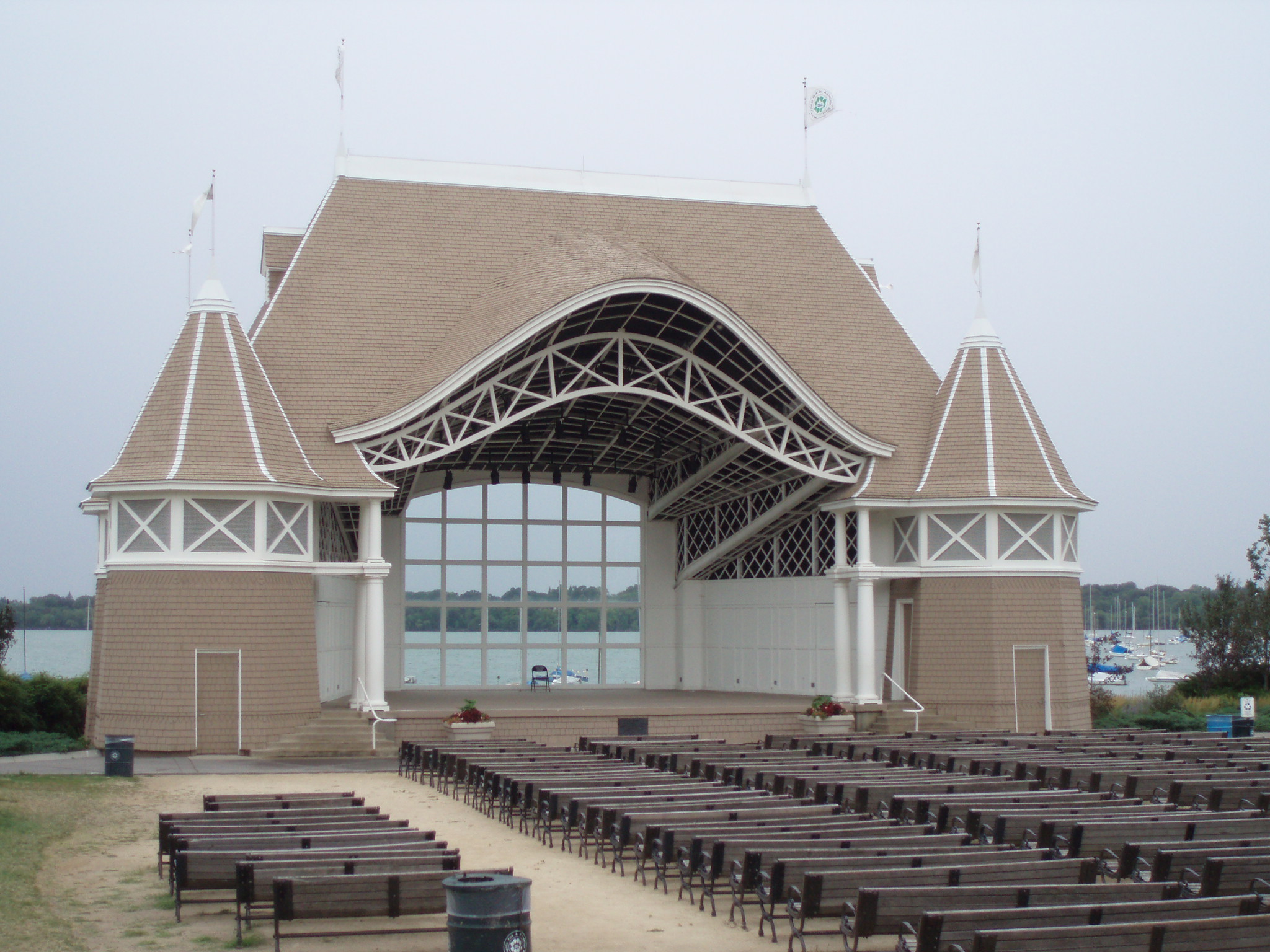 Laura and Sam rode us 15 miles out of town to where the bicycle path picks up that will take us 25 miles west out of Minneapolis. It's always nice when people join us on the road and travel with us for a little while. We thanked Sam and Laura for taking us in and showing us the town. Jamie and I really had a lot of fun staying with them. Minneapolis is a good town; it's a place where I would like to live, before I go and start a family in Napoleon, Ohio.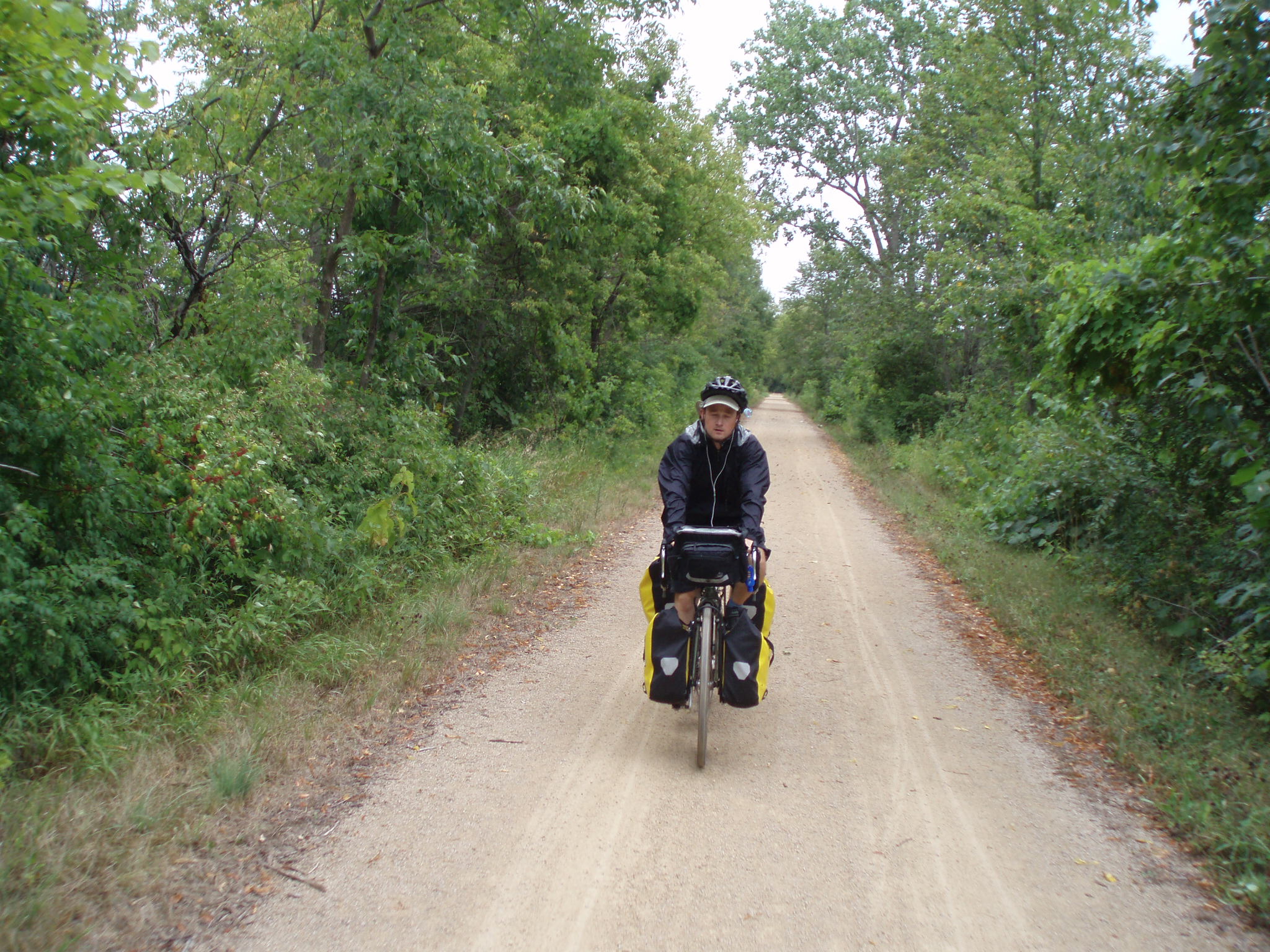 Unfortunately the sun never showed his face and our rain jackets were on and off all day long. But the good news was that Sam and Laura left us with a beautiful tailwind. We rode the 25 mile bike path with barely stopping.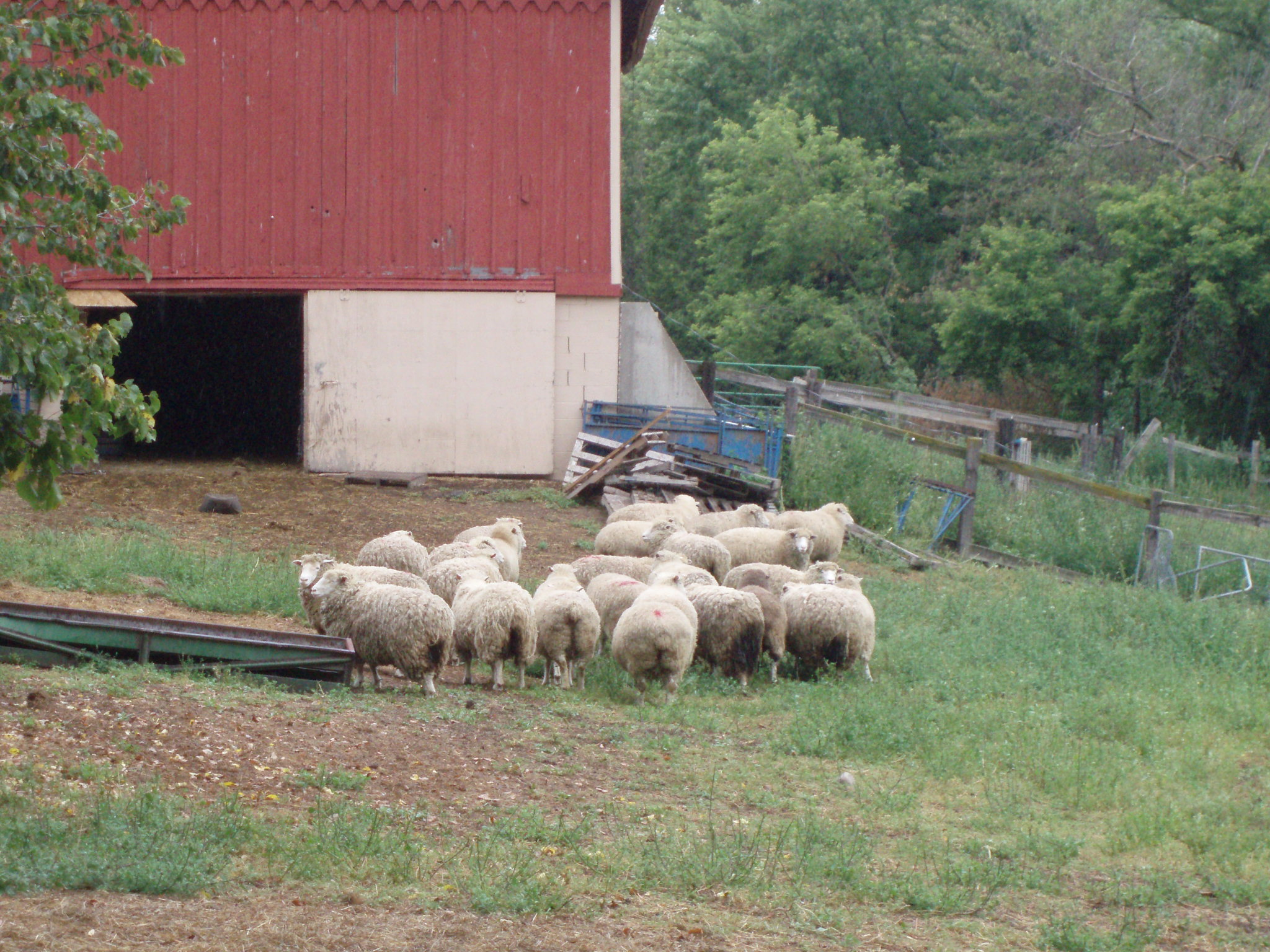 The bike path ended in Watertown, when we got there we were both wet and cold.  We looked around for a decent place to go but had no luck so ended up just going to the grocery store to sit under the awning. The High School dance squad was having a BBQ fundraiser so they fed us. Mike Riscica made the amazing discovery that the grocery store had Wi-Fi, so we setup shop and ended up sitting there for 2.5 hours. It was raining and cold so it didn't matter anyways. Jamie applied for some job in Portland, Oregon and we talked to a ton of locals while we sat in front of the grocery store.
After we overstayed our welcome we decided it was time to get back on the road and bang out another 20 more miles. The rain stopped but the wind really picked up and our tailwind was pretty insane. Jamie made this video about the tailwind: http://www.teamnortherntier2007.blogspot.com/2007/08/our-friend-tail-wind.html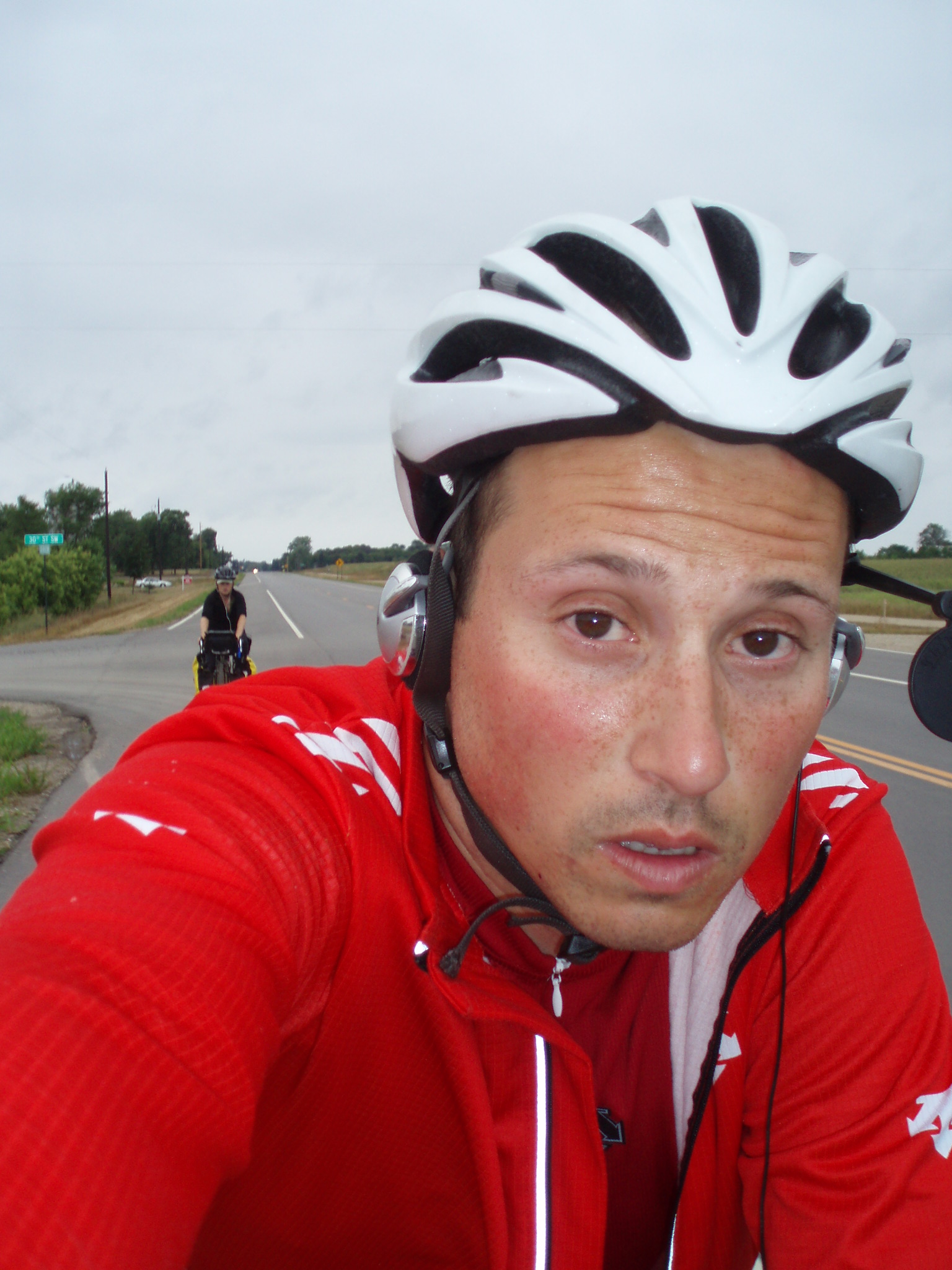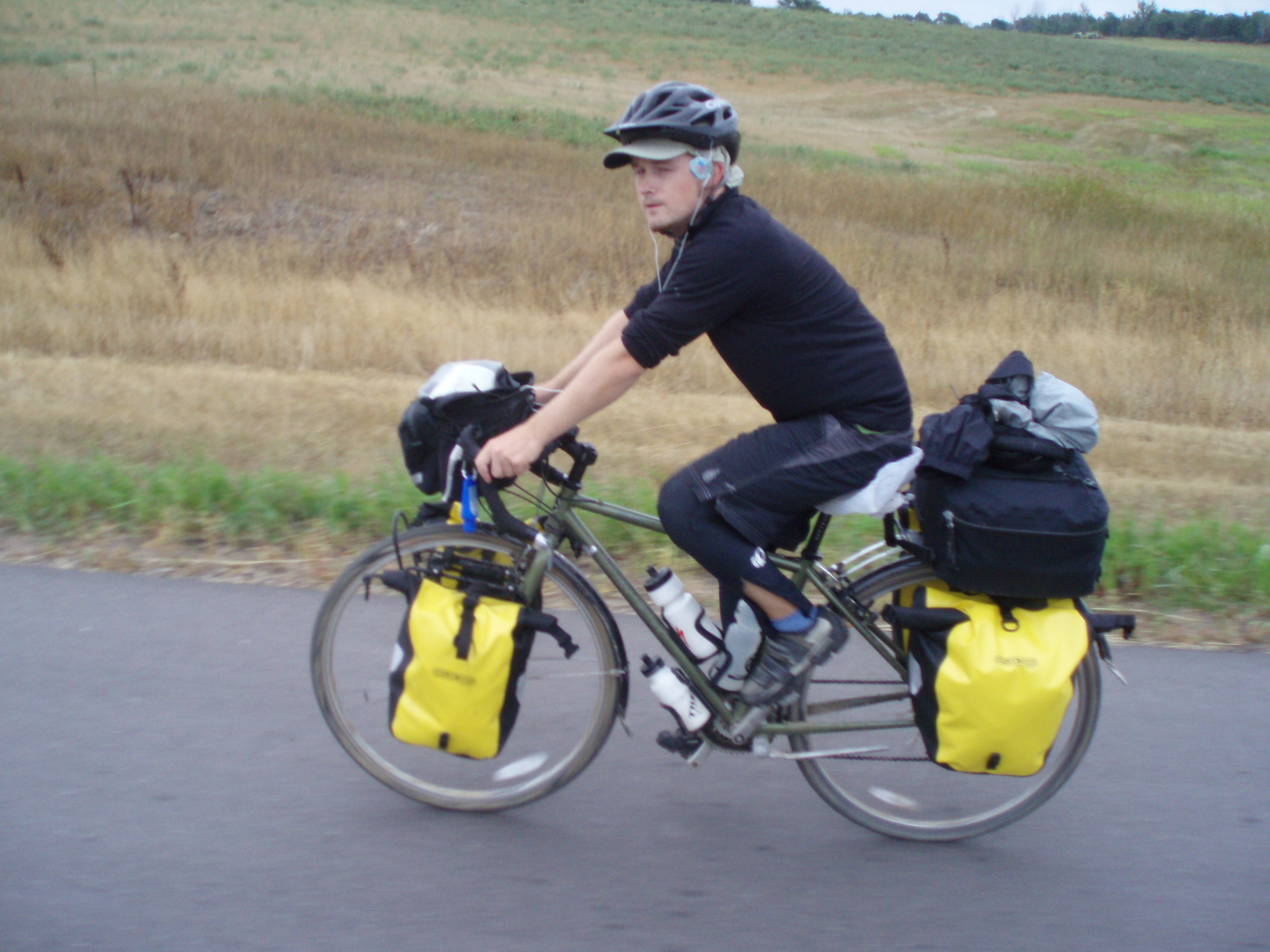 On the way to buffalo Chuck called and said he wants to meet us in Fargo in a few days. Monday afternoon he can find out for sure, when he can get back on the trail. But Fargo might be the best place to do it.
We sat at the gas station drinking tea. Some motorcycle dude hung out with us for a few minutes, watching all the people pumping gas. Jamie and I got into this discussion about how it is really the highlight of our day to sit in front of gas stations or grocery stores and watch all the local drama.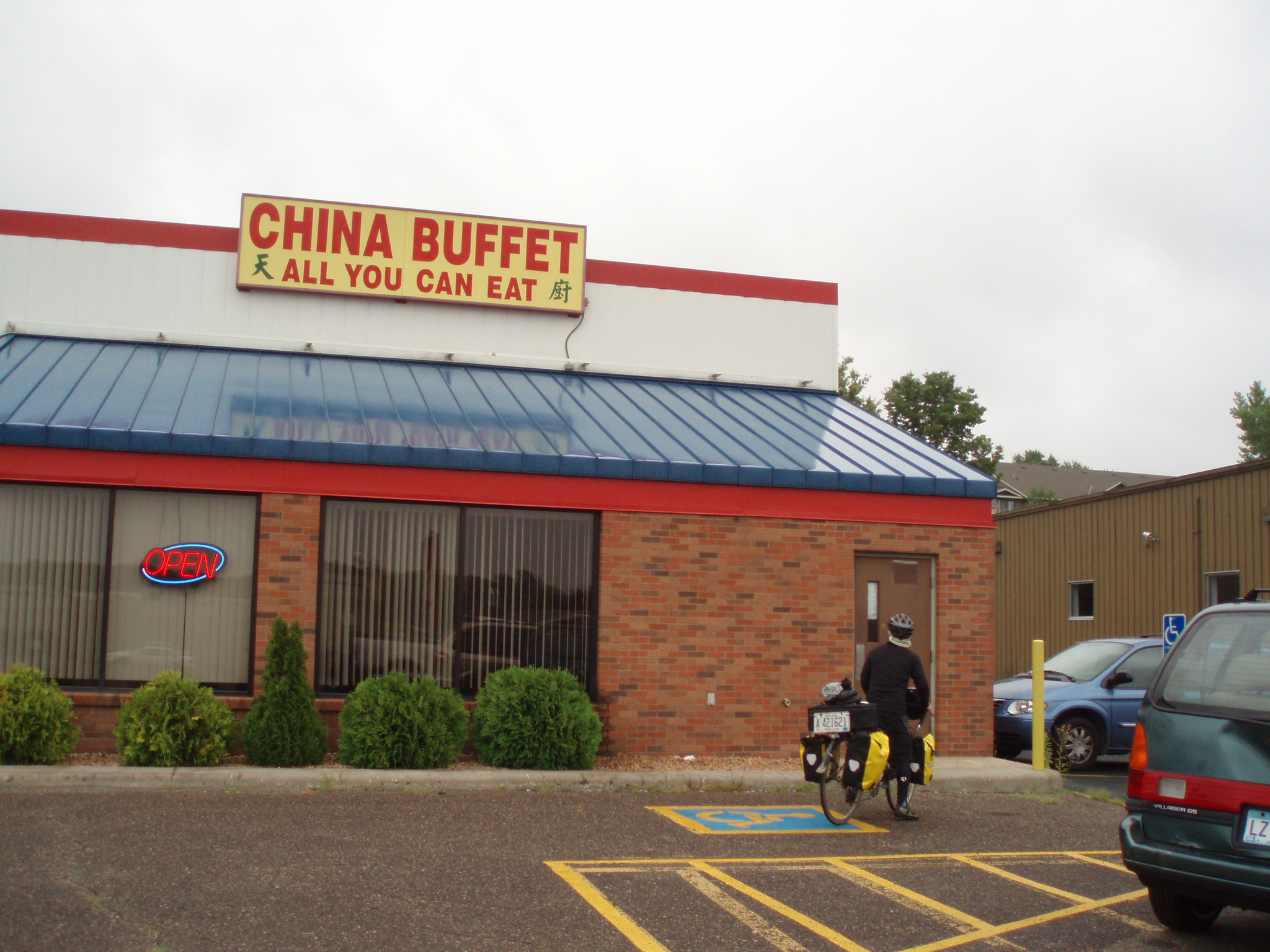 We had 12 more miles to ride and the cold was taking its toll on us. Jamie came up with the terrible idea to eat dinner at the all you can eat Chinese buffet. The food tasted like crap and gave Jamie terrible indigestion. The buffet included drinks, but I learned the hard way that you have to finish your drink before ordering the next drink. Worst meal since Quiznos, in Chicago.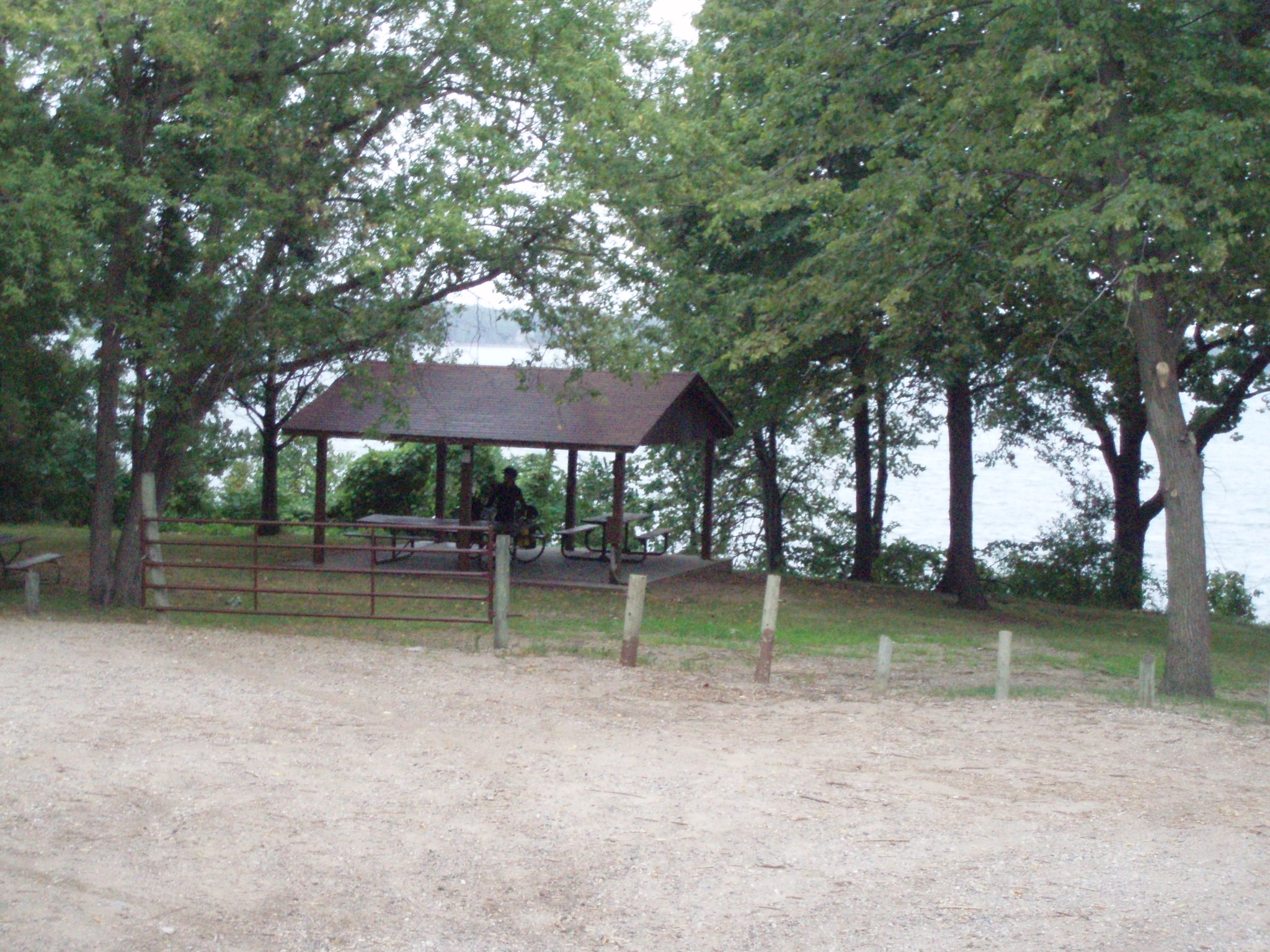 Riding outta buffalo we found this cute little picnic pavilion with electricity on the side of a lake and just decided to camp there. No one was around except a couple of kids playing Frisbee golf. The rest of the night we just did computer stuff.Around 10pm a cop showed up and laughed at us for camping under the pavilion. She told us that we were definitely not allowed to camp here. We told her our sad story about how we're exhausted and it's cold and rainy.
She was cool and said we could stay as long as we didn't have any warrants and we called the police if we saw any suspicious activity.
After the cop left, the plug on my computer got so hot that it melted something inside the computer that accepts the power cord.  Lately my computer has been getting really really hot and freezing in the middle of typing my journal entries. It's also been really fidgety with accepting the power chord.  For the rest of the night I bitched and swore a lot about my computer. I did however figure out that I can turn it off, charge it and run it off the battery. That's probably what I'm going to do to get all my files backed up.
I didn't sleep very well. I was all stressed about the computer. In the middle of the night I got up and futzed with it some more and had no luck.
<b>Edit:</b>
Our good friend Laura Kirstein emailed me some pictures a friend of hers took of the collapsed bridge in Minneapolis. Here they are: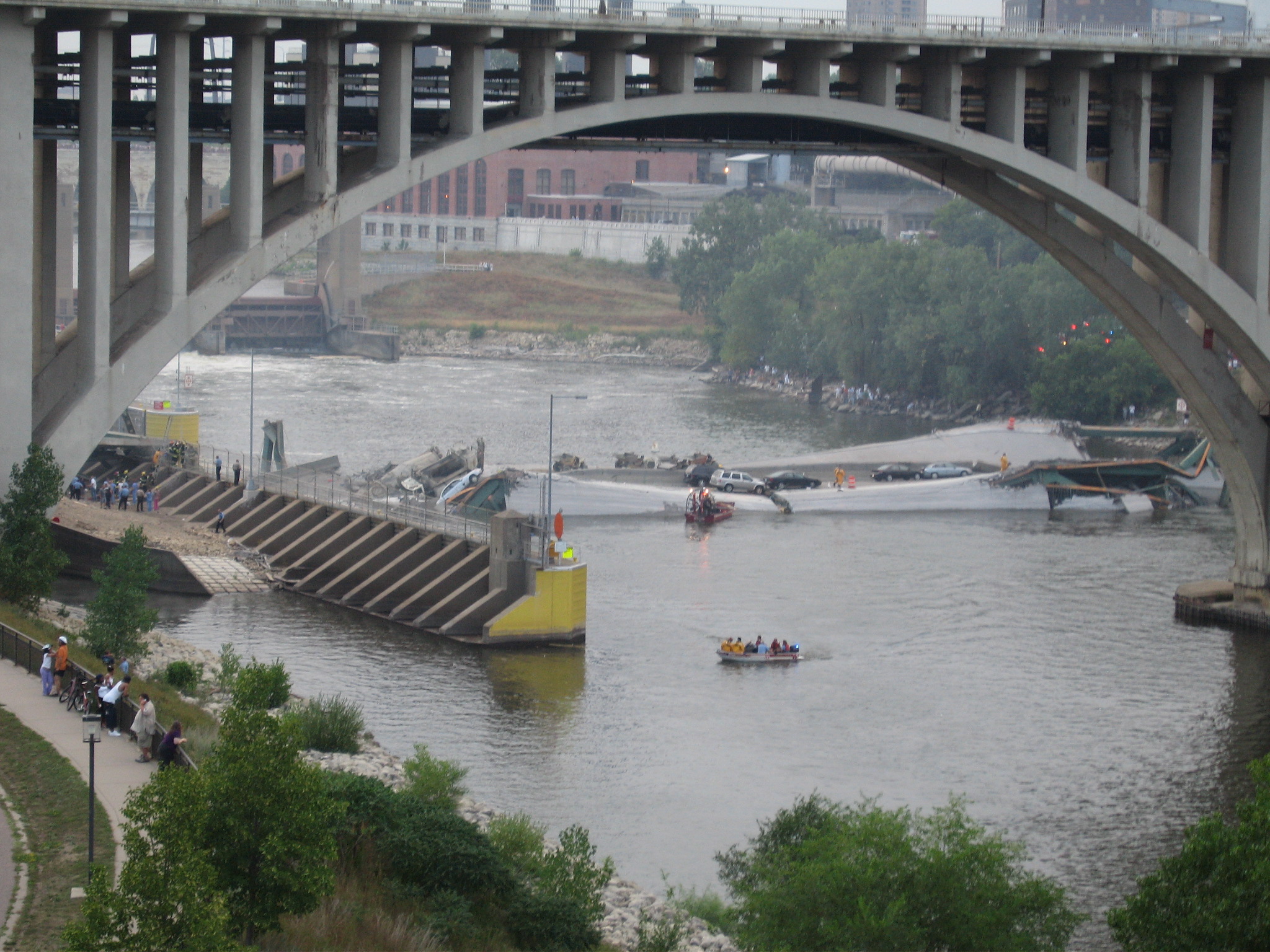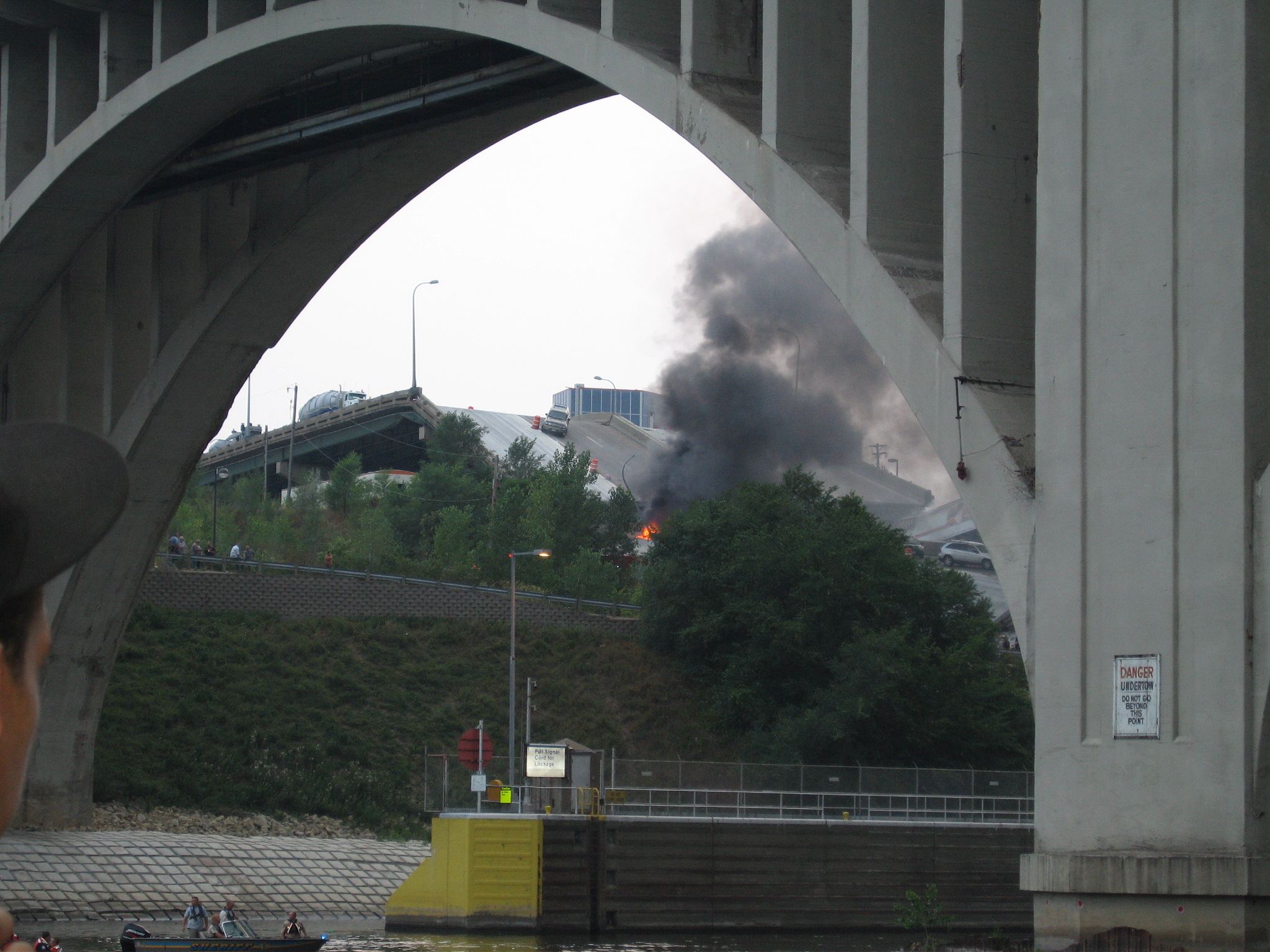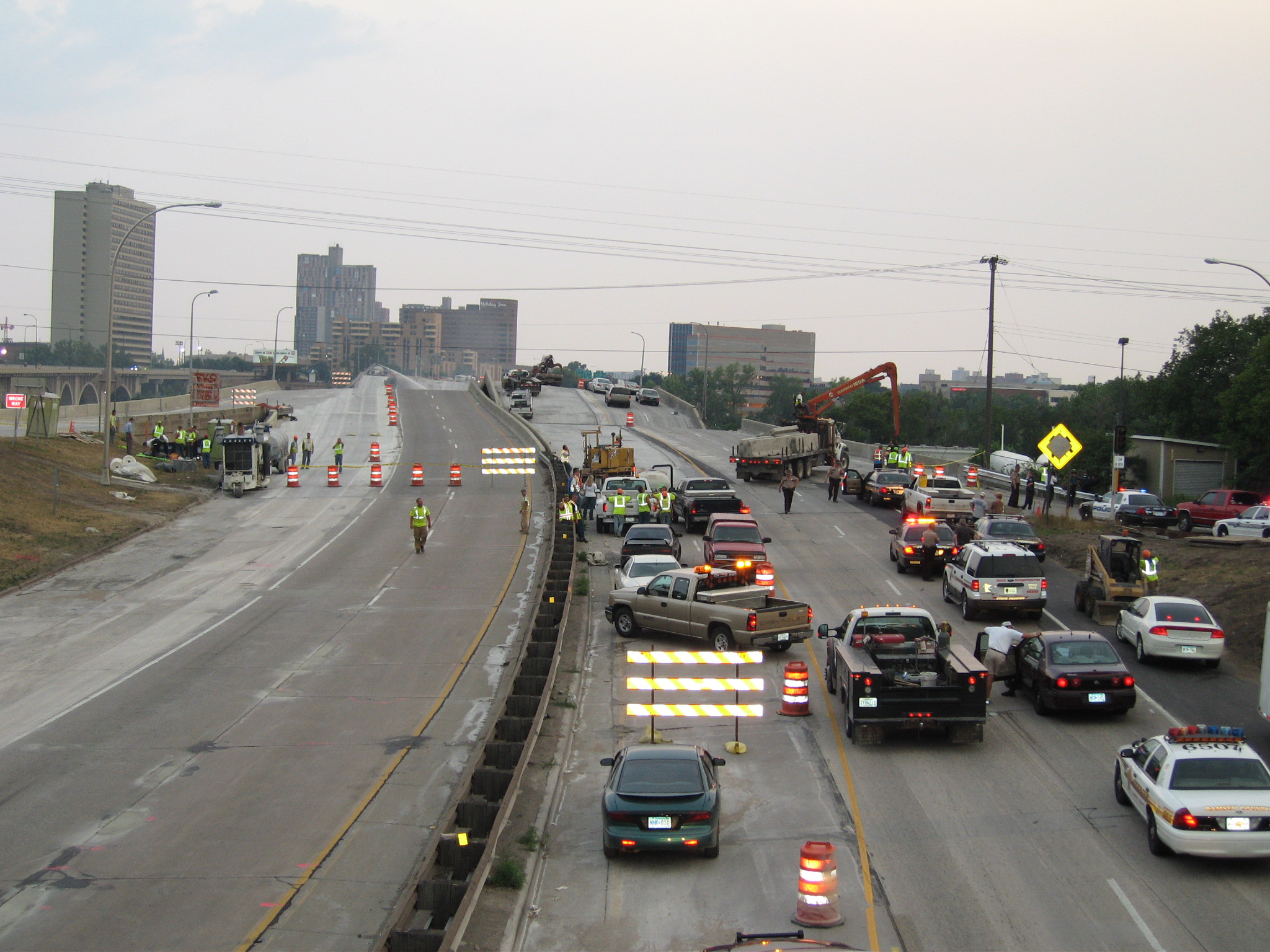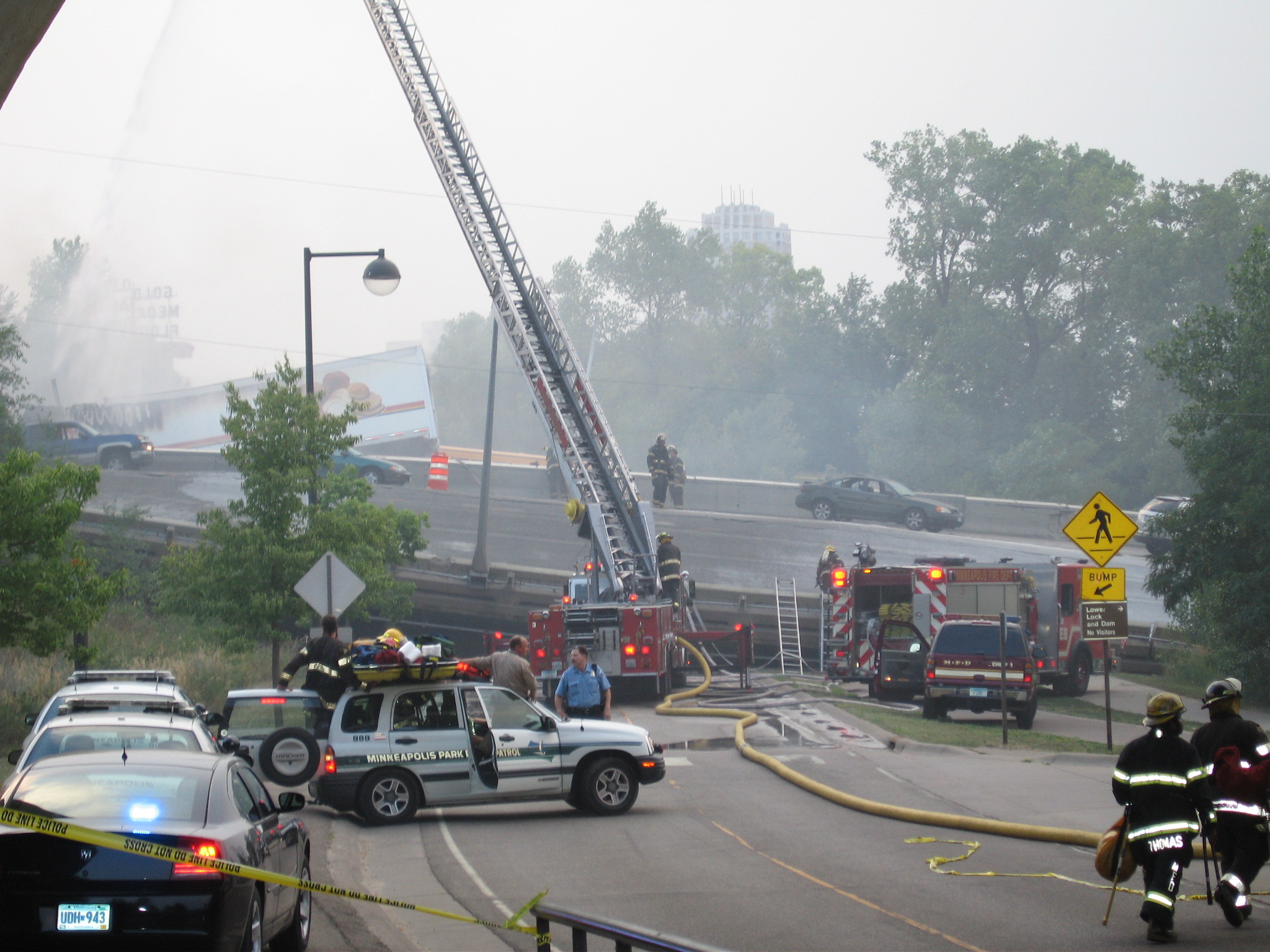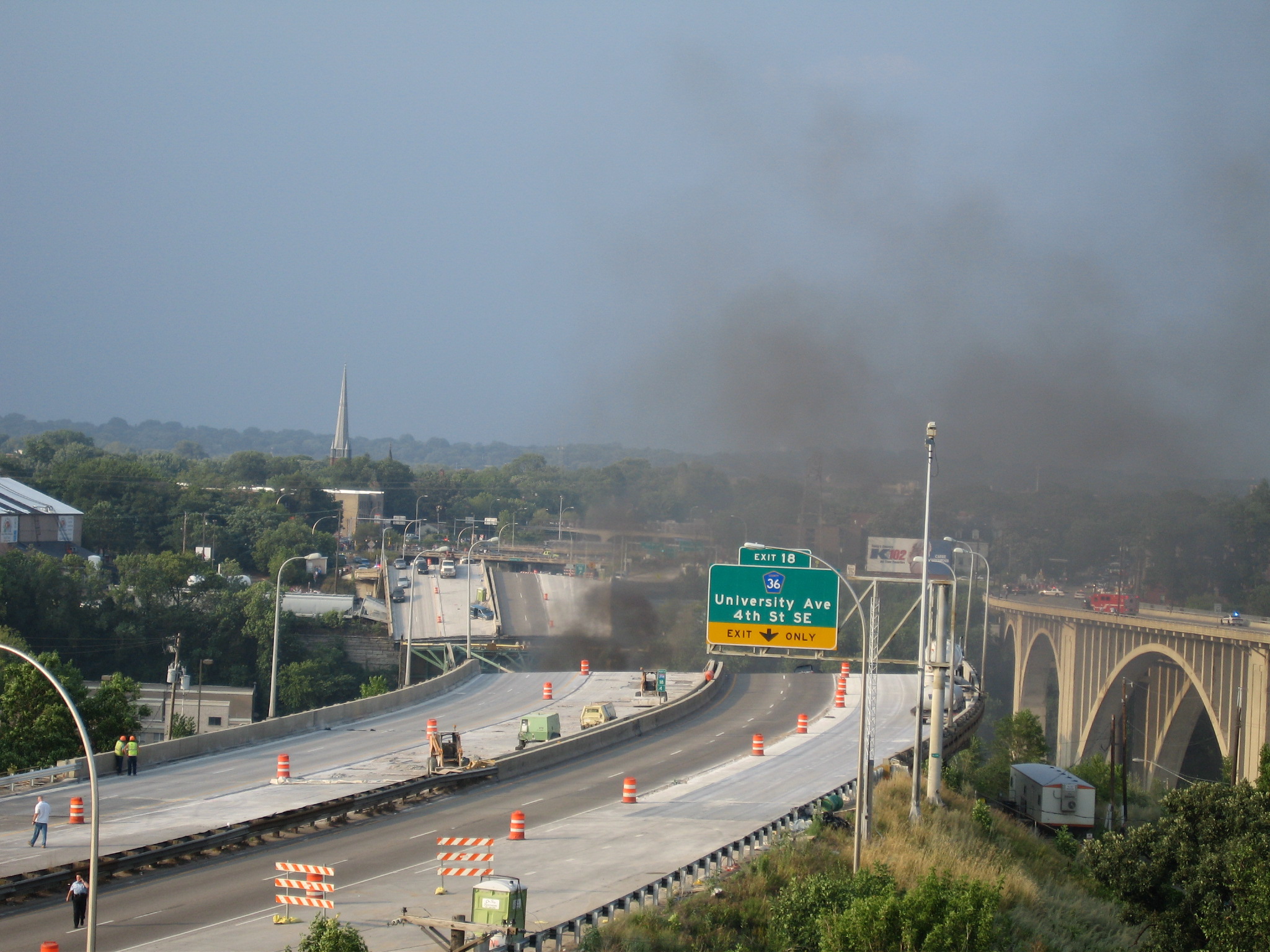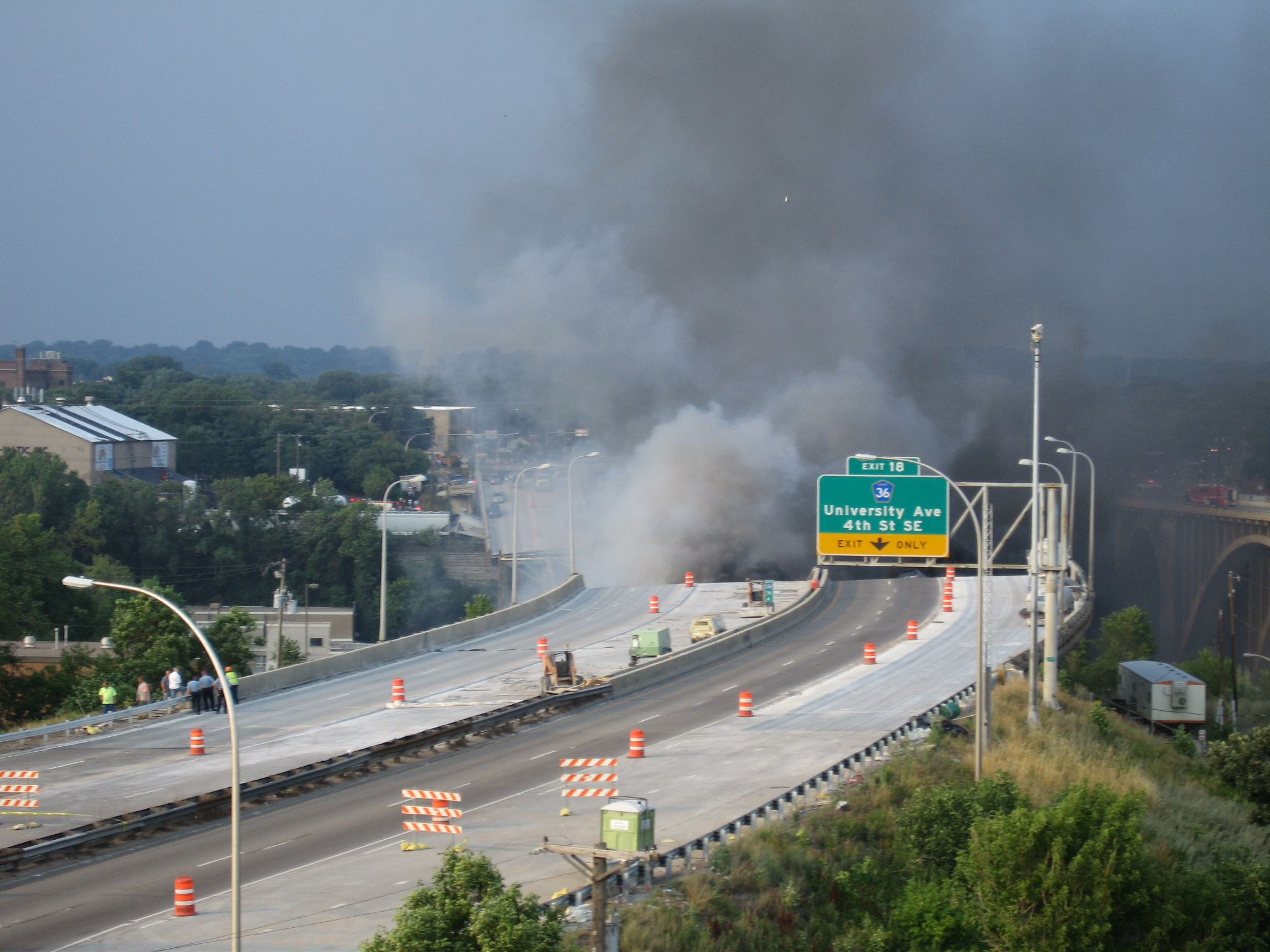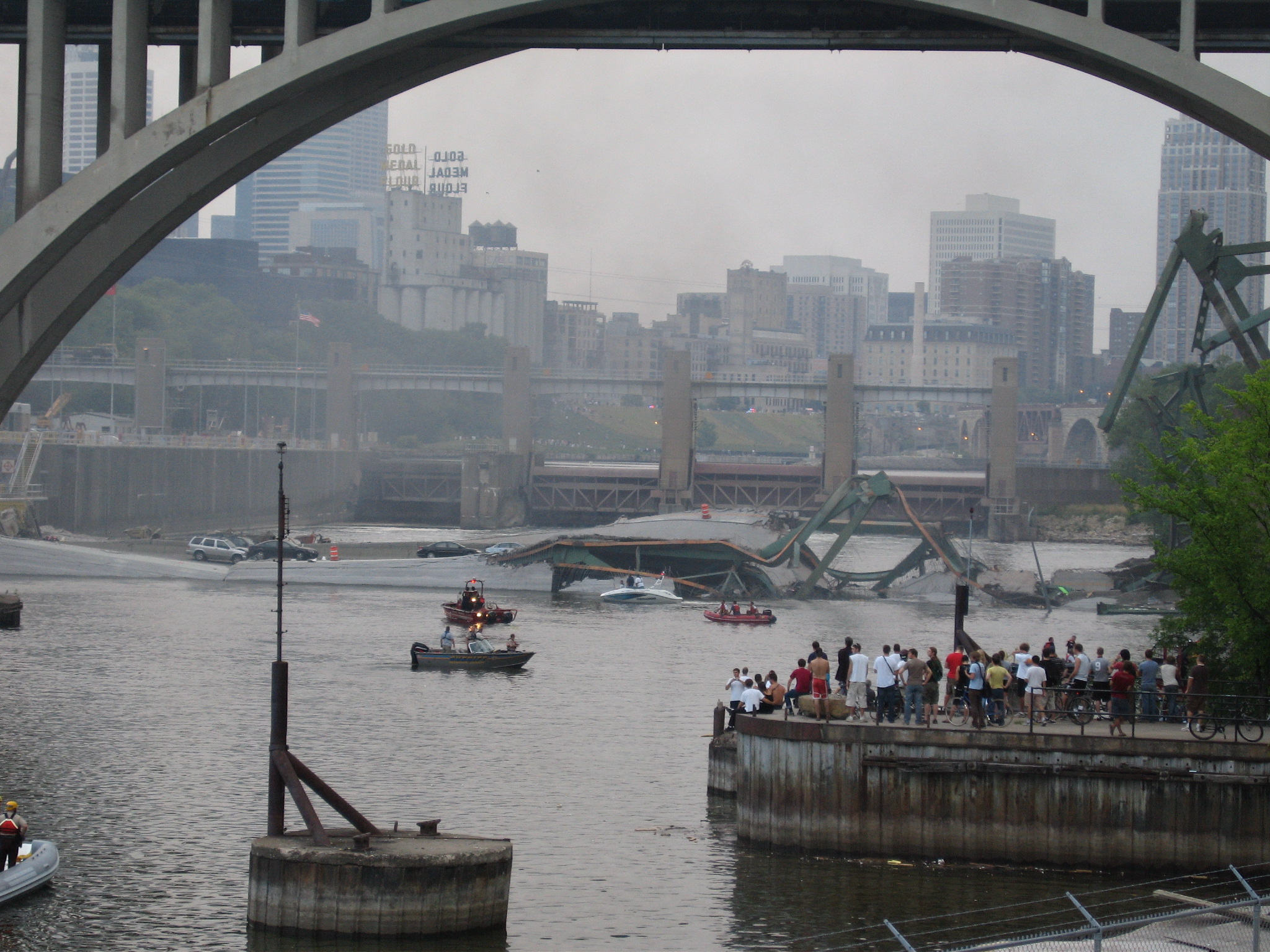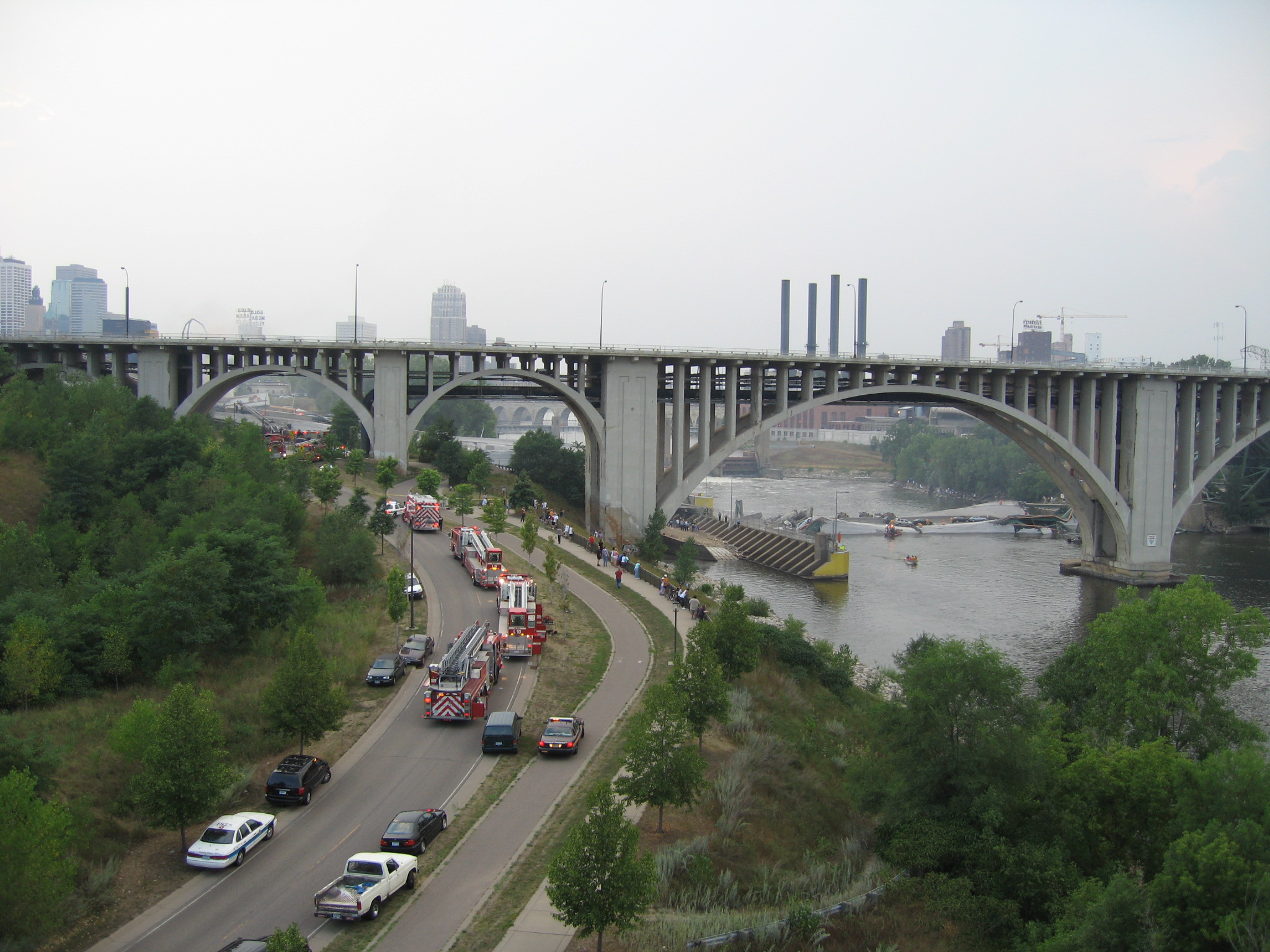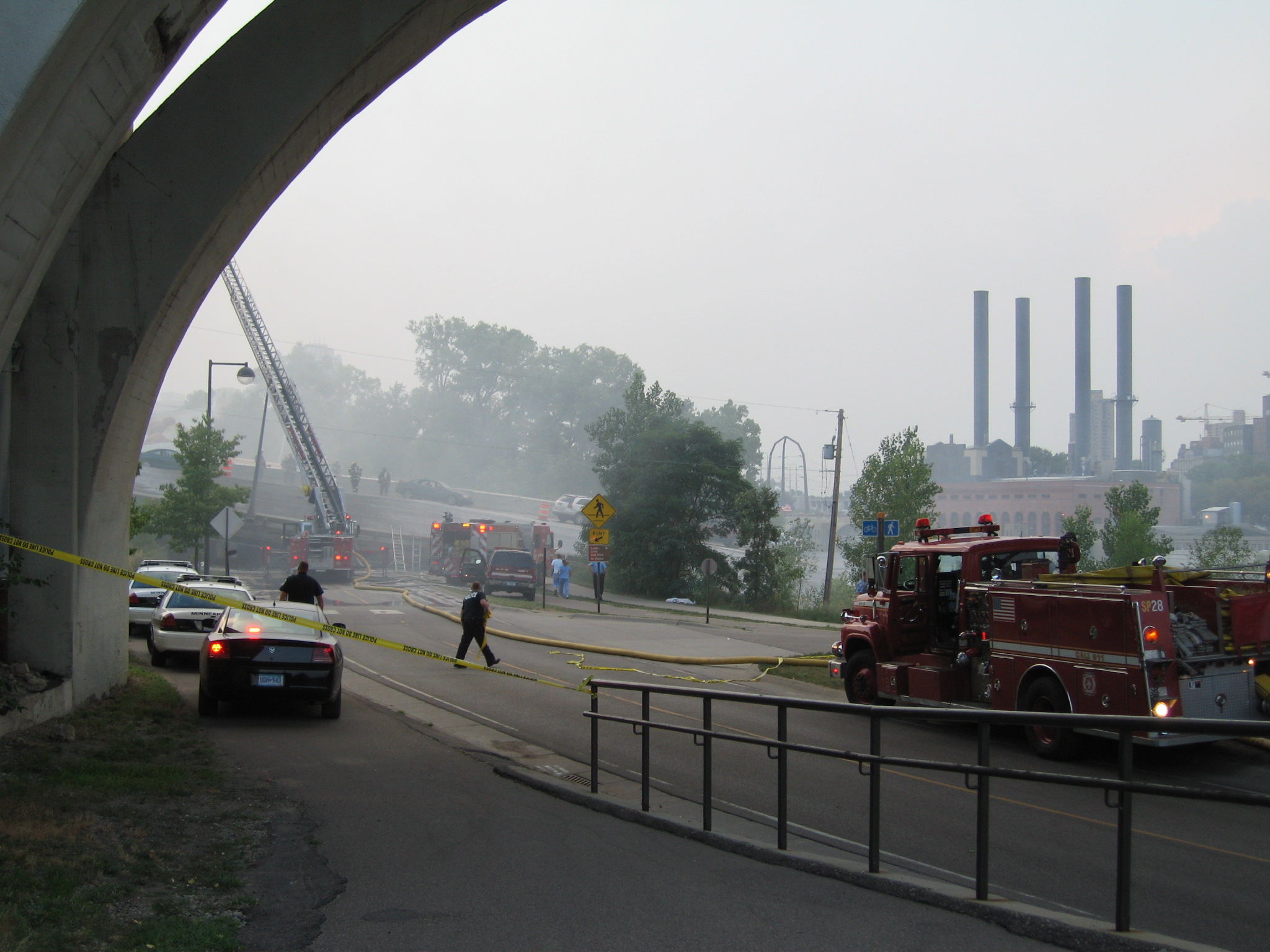 Click Here to Visit The Table of Contents
Click Here to Visit Previous Page:Day 48: Minneapolis, MN to Minneapolis, MN
Click Here to Visit The Next Page: Day 50: Buffalo, MN to Rice, MN