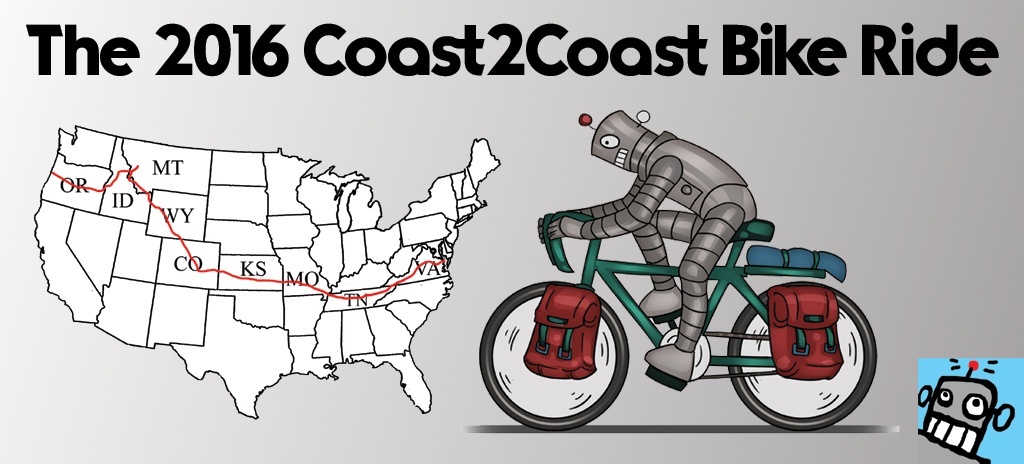 Click Here to Visit The Table of Contents
Click Here to Visit Previous Page:  You should attach a tree to that bike, so you can have some shade.- Day 35
Click Here to Visit The Next Page: 1,800 Miles of Suntan On My Skull – Day 38
Eureka, KS To Newton, KS
June 28, 2016
77.4 Miles for the day
1,747.6 Total miles for trip
5:01 Ride Time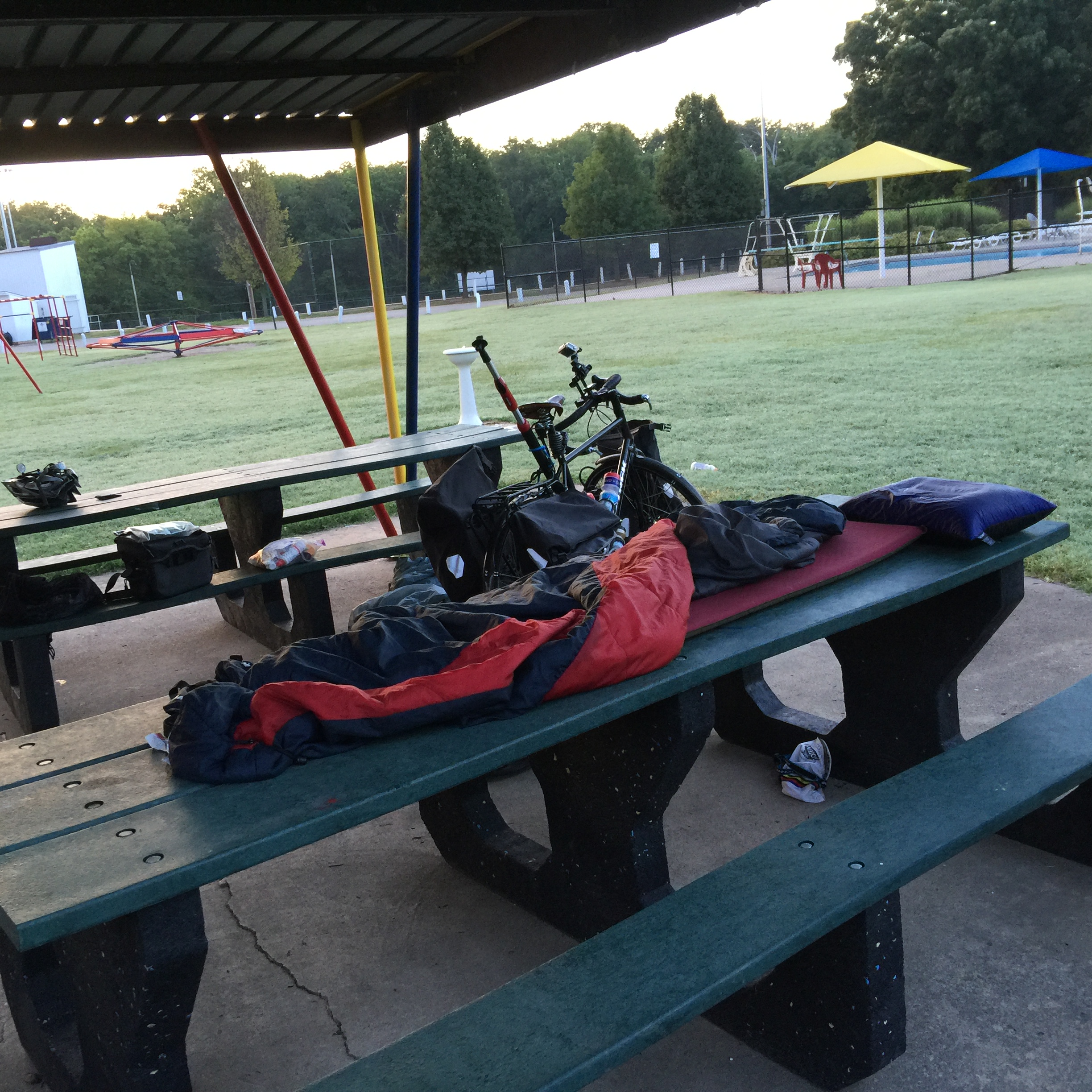 I was up at 5:30am and the first thing that happened was I noticed my tire was flat again. Ugh. WTF. I decoded to just get everything all packed and ready to go, and then dealt with the flat tire. Flat tires are a lot more mental stress to me, then physical stress. I like to curse alot and complain, but once I have my tools I can fix them faster then you can say LL Cool J.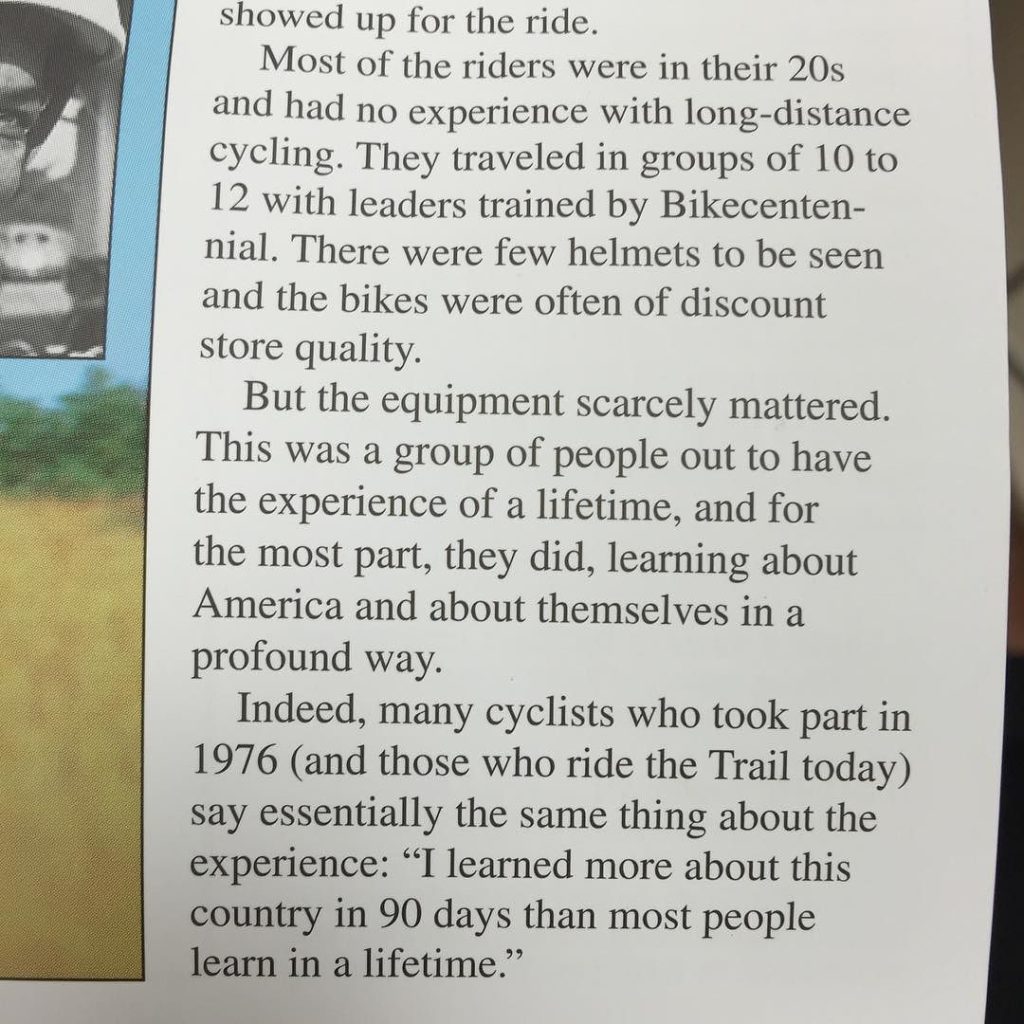 I found a nice restaurant that I took my business call in. I told someone in my meeting that this bike trip is like the movie Groundhog Day. Everyday I wake up and get on the bike. I was kind of a disaster the first few weeks, but now I'm killing it. People start to ask me questions and I just start giving the the answers to their next 5 questions, with a smile on my face.
By the time I was done with my call I was exhausted. The flat tire, being ready to have this phonecall and now having to ride out, just made me want to go to lay down and go to sleep. This may have been the lowest I have felt in a few weeks. I'm tired and I miss my dog. For a rare moment, I didn't want to get on the bike after my meeting.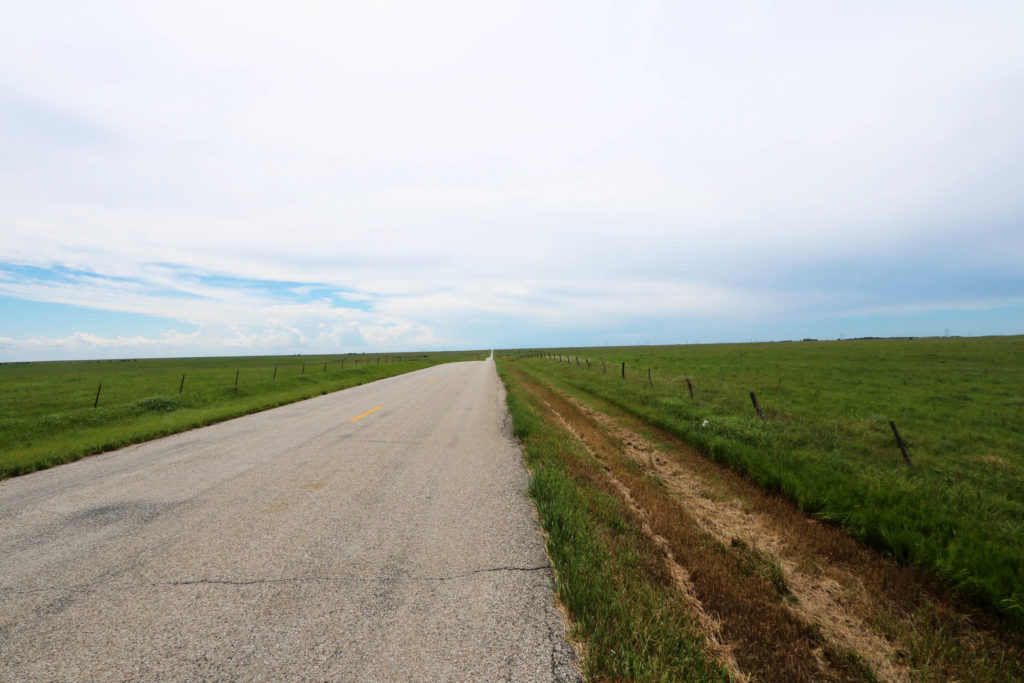 Some old man started to give me a long speech about how Kansas isn't flat. I wasn't in the mood and kinda didn't want to hear it. I was depressed and blew him off.
Right before I left one of the Cooks at the restaurant asked where I was going and said:
"I don't think your going to make it to Eureka, it's too far and your leaving too late."
I said "Thanks Dude, C'mon, BELIEVE IN ME!"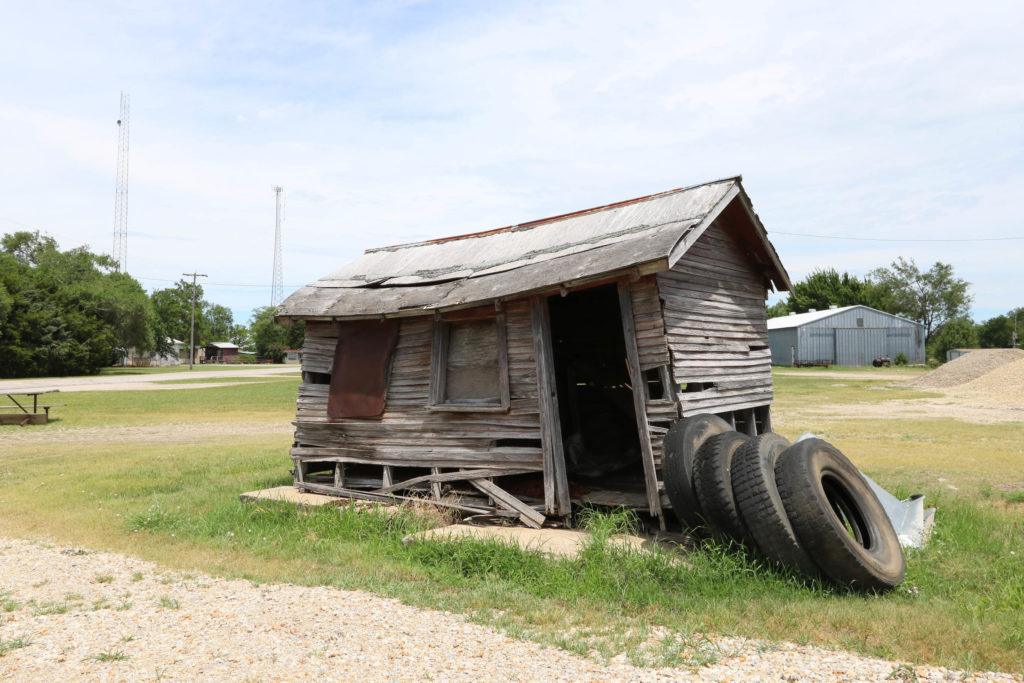 Before I rode out I stopped at the store and drank one of those starbucks drinks to wake me the hell up. It really helped and put me in a better mood. The plan today was to ride 75 miles to the Newton Bike Shop. They have a bike hostel there.
Riding out it felt like I had an air bubble in my rear tire. I wasn't going to worry about it until after I completed my first 20 miles. I think it went away or I just got used to it because I forgot about it.
I checked the weather and it told me I was supposed to have a nice tailwind today.
Every time I look at weather.com to see what is happening with the wind, it looks like the apocalypse is happening and planet earth is completely fucked. Weather.com has to be the most neurotic homepage on the entire internet.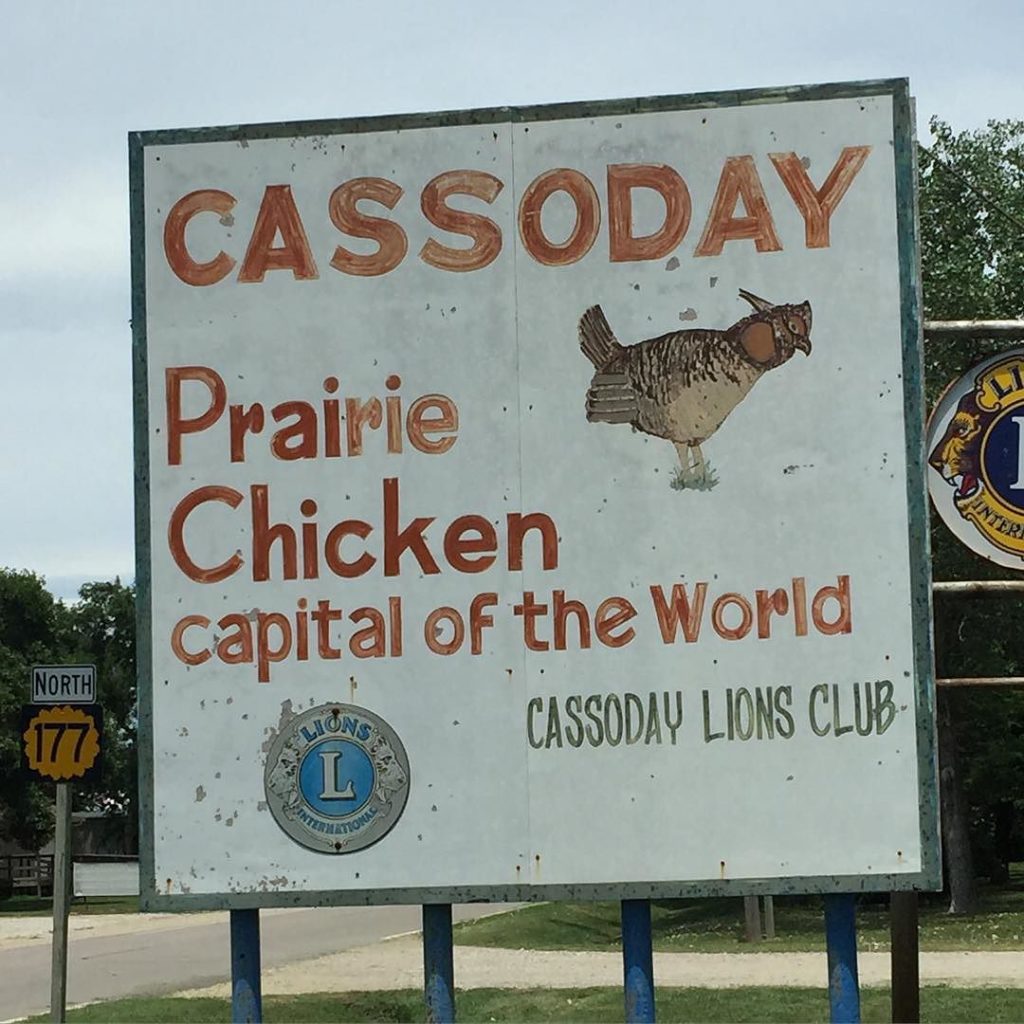 This entire day the only place to stop and recharge was in Cassoday. Riding in a saw a Prairie Chicken on the side of the road. I almost hit him with my bike, but I didn't.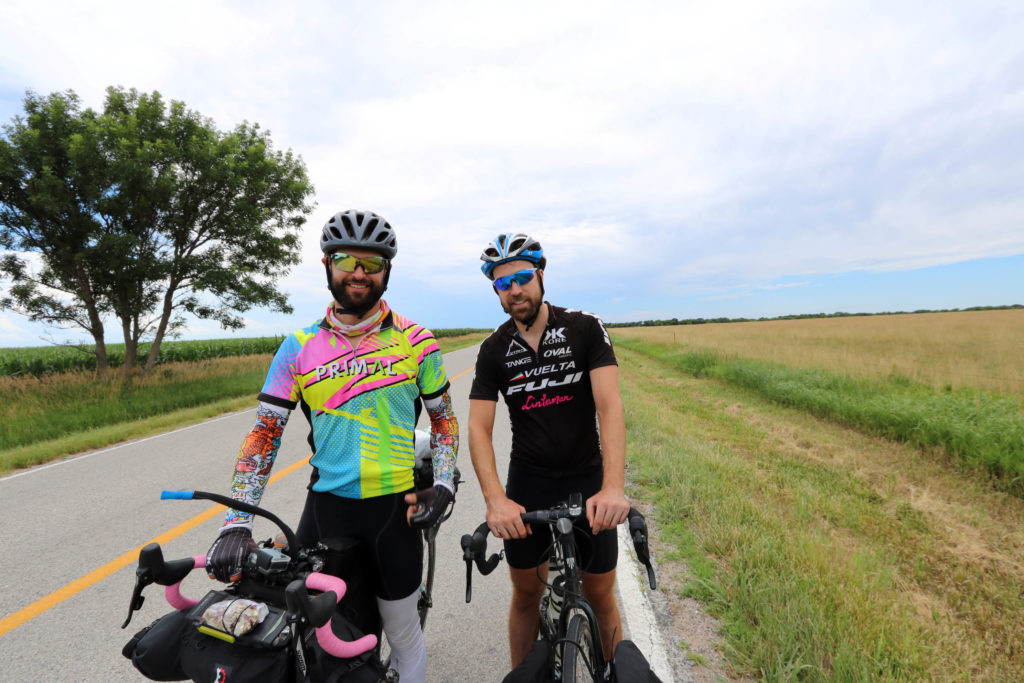 Shortly after I left Cassoday I saw 2 eastbound riders, John and Paul in the middle of nowhere. They rode right up to me and said "OMG Your BikeTouring999!"
They saw my post an hour earlier on Instagram about being in Cassaday and realized they were probably going to see me today!
I had a lot of fun chatting with them. They were cool dudes. But I had to cut it short because if I didn't get to the Newton Bike Shop by 6pm then I had to sleep in the park and I was already running late.
Riding into Newton I recorded this fun video.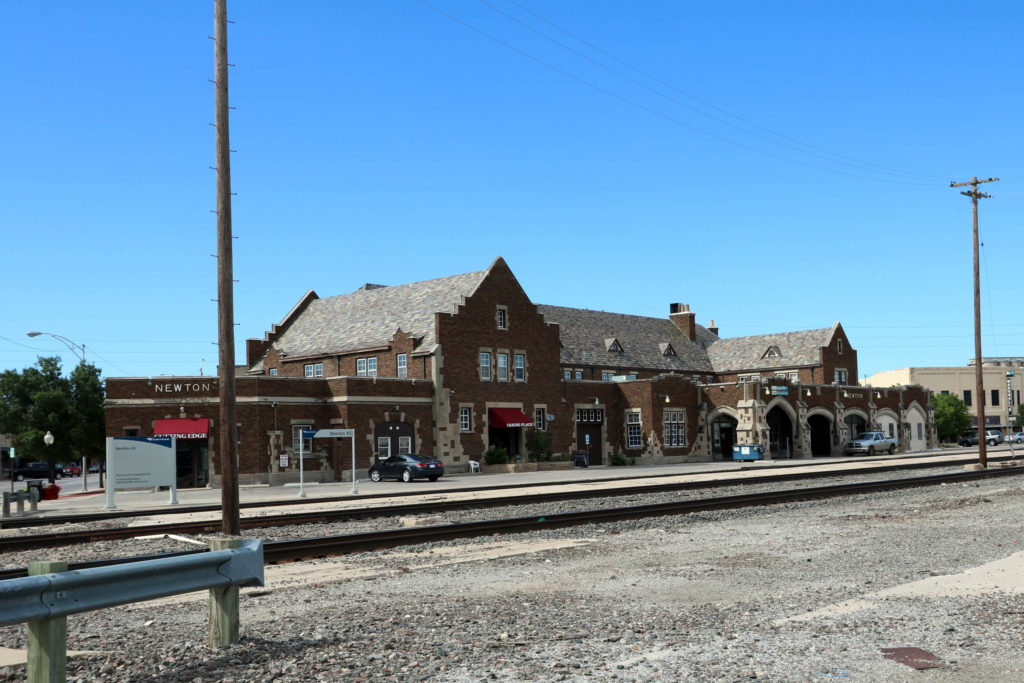 When I got to the bike shop there were a bunch of other cyclists there. The bike shop was really great. They had everything I needed, and it was really clean and comfortable. Everyone was really nice, they even had free beer.  I became overwhelmed with everything going on and just hung around until 6pm, when the bike shop closed and you could start drinking the house beer.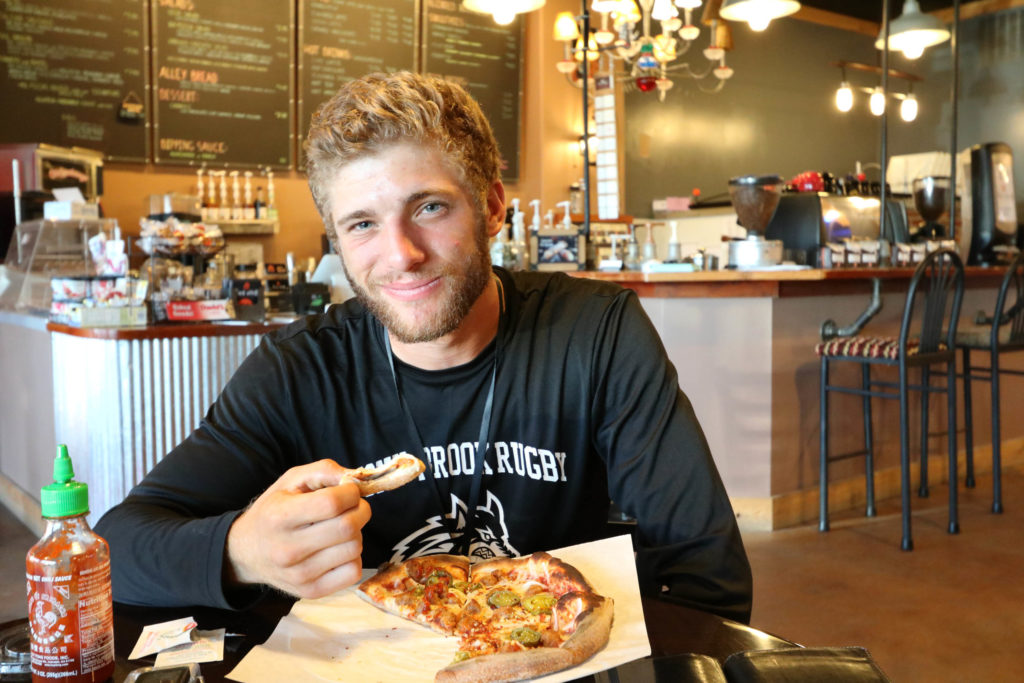 Austin one of the other westbound cyclists went to dinner with me. He is riding west as well. He currently lives in Portland and also went to college in Long Island. The more Austin and I talked we realized we had a ton of shit in common. His journal is at https://c4c2016.wordpress.com/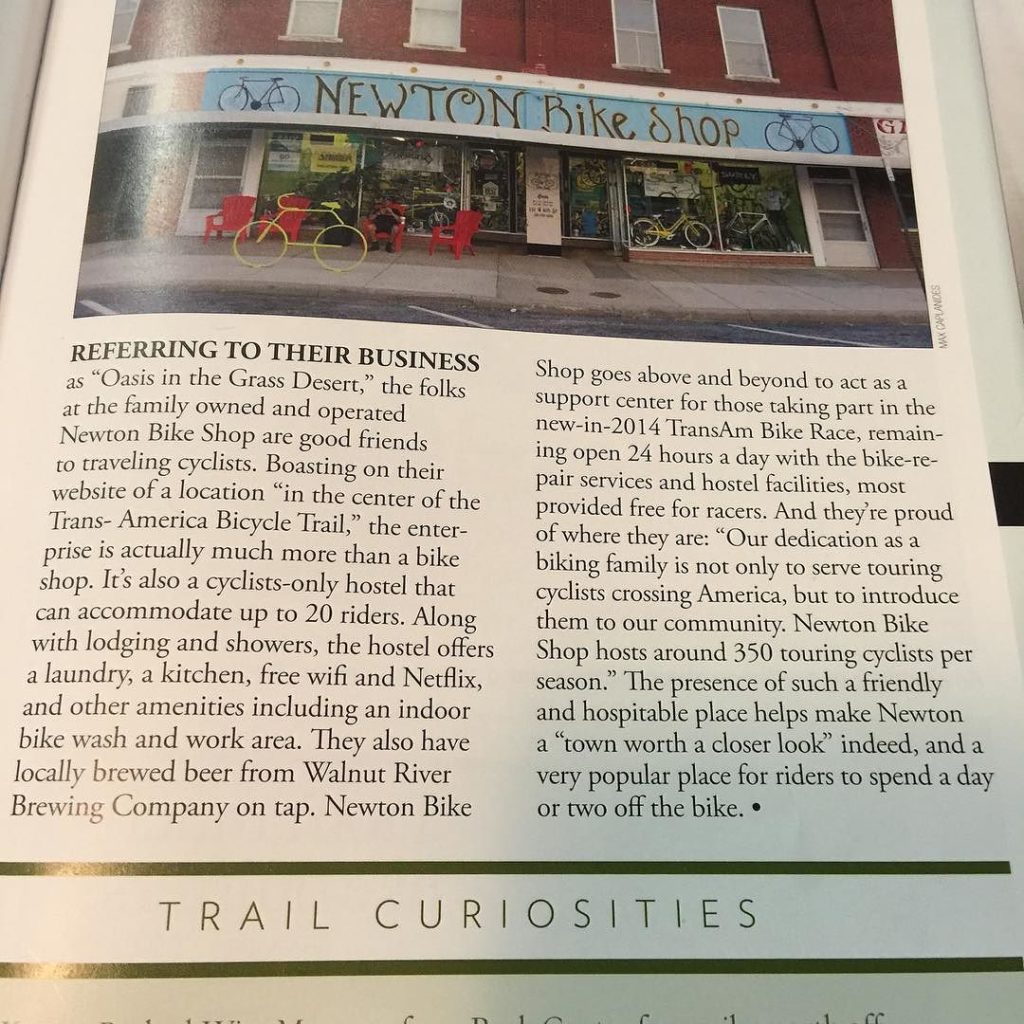 I had such a great time hanging out at the Newton Bike Shop I ended up taking the next day off. I needed a zero mile day and I got soo comfortable. The blog is super backed up and taking the day off would allow me to catch up.
Two more cyclists rolled in for the night. Don who's blog is https://ridingdownadreamblog.wordpress.com/ and Oleg from Montreal who's riding to the Grand Canyon. Austin, Don and Oleg and I stayed up pretty late cracking jokes and taking about bikes.
Here are the other videos I edited and uploaded on my day off.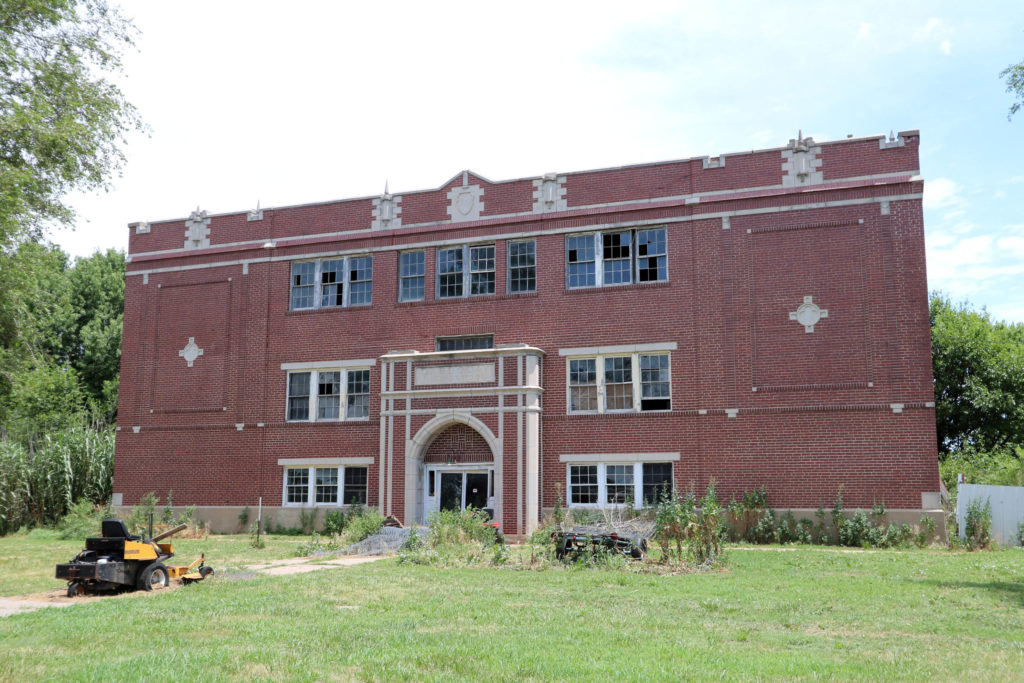 Click Here to Visit The Table of Contents
Click Here to Visit Previous Page:  You should attach a tree to that bike, so you can have some shade.- Day 35
Click Here to Visit The Next Page: 1,800 Miles of Suntan On My Skull – Day 38