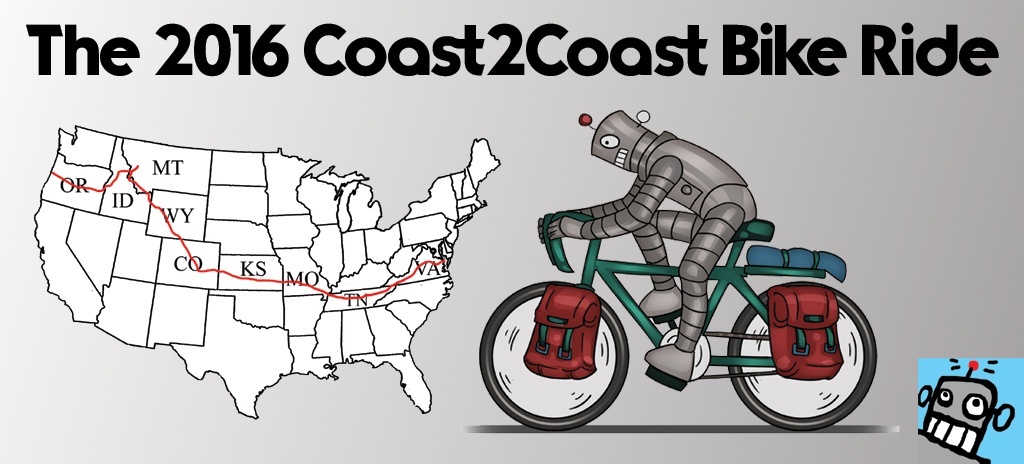 Click Here to Visit The Table of Contents
Click Here to Visit Previous Page:  Short Day Cycling on The Prairie – Day 34
Click Here to Visit The Next Page: Day off at The Newton Bike Shop – Day 36 and 37
Day 35 Chanute, KS To Eureka, KS
June 27, 2016
69.3 Miles for the day
1,670.2 Total miles for trip
5:03 Ride Time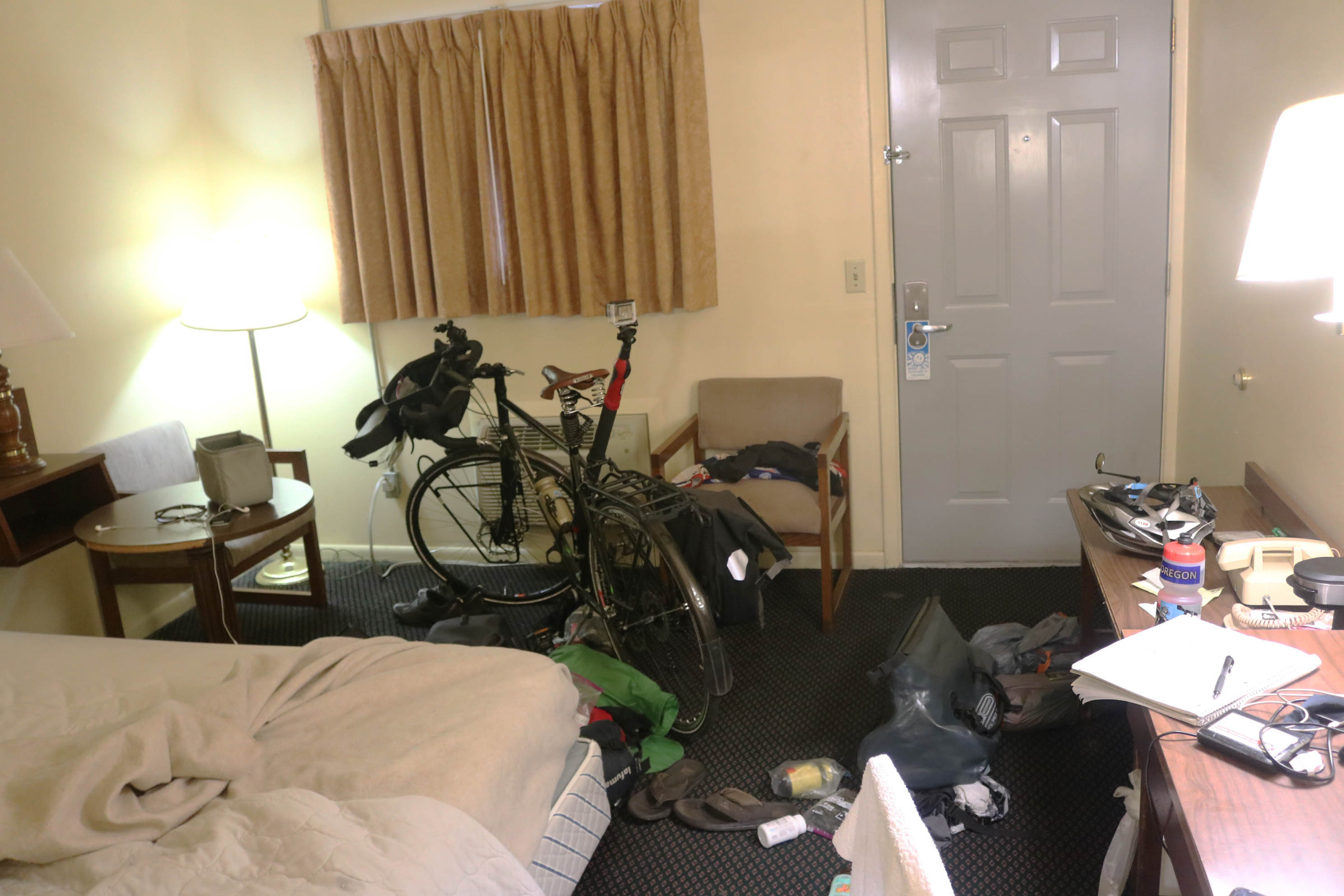 I rolled out of bed super early and posted a picture of the reverse selfie stick on Instagram. Right away, some dude starts giving me a speech about bending a rear axle and commenting on the amount of gear I'm carrying. My response to him was:
BELIEVE IN ME!
This is now going to be my default response from now on to all the devils advocates and naysayers who are so quick to jump up and tell me something I want to do isn't going to work.  I swear my entire bike touring career has been filled with people critiquing or telling me I can't do something. Then I just do it anyway, and everything is fine. Infact my life is better, because I did it.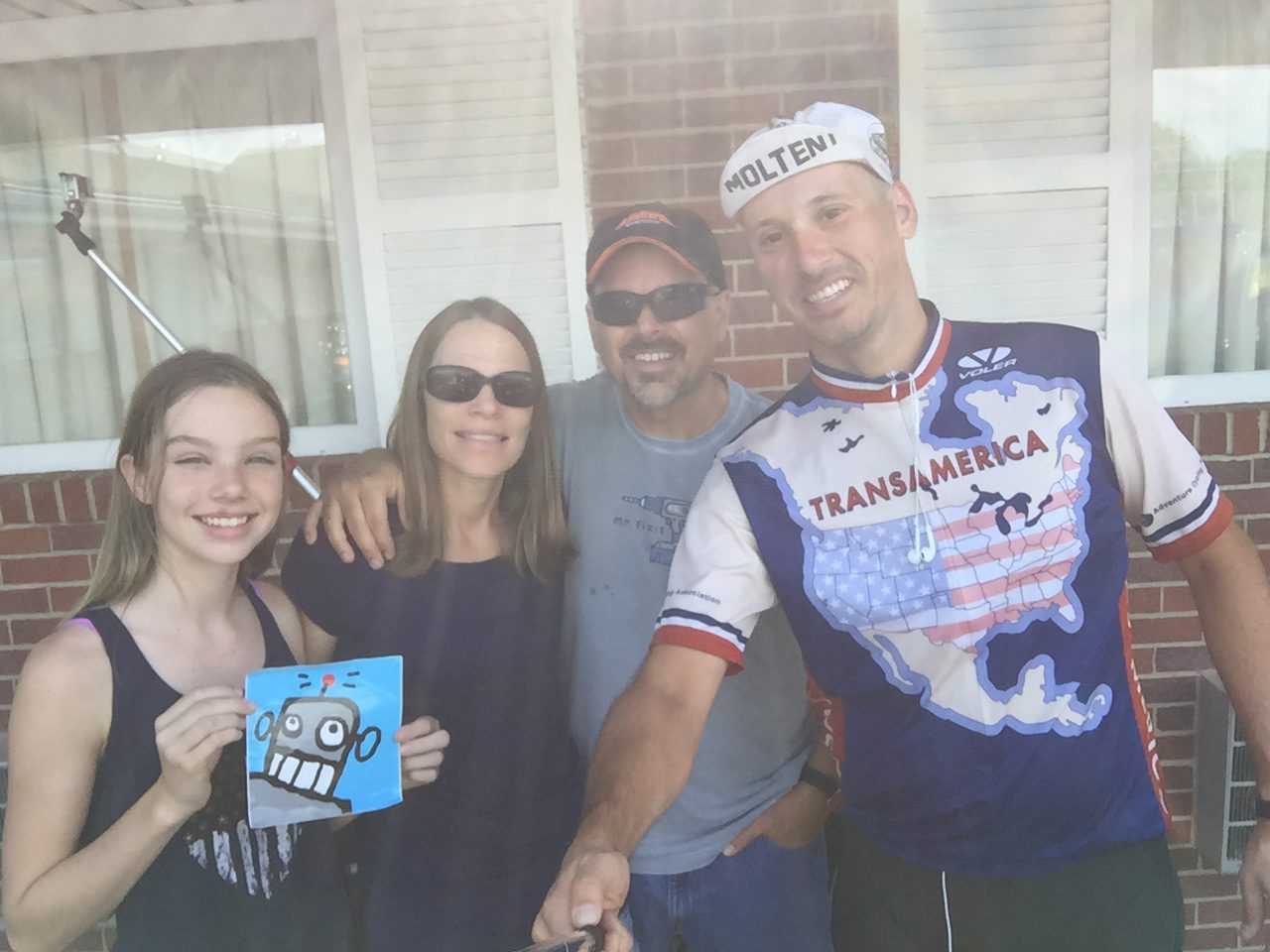 When I was leaving the hotel, I met a bunch of nice people. Who were traveling around America visiting Family and pulling their motorcycles on a trailer. They let me say hi to their dog and were super interested in hearing all about my trip.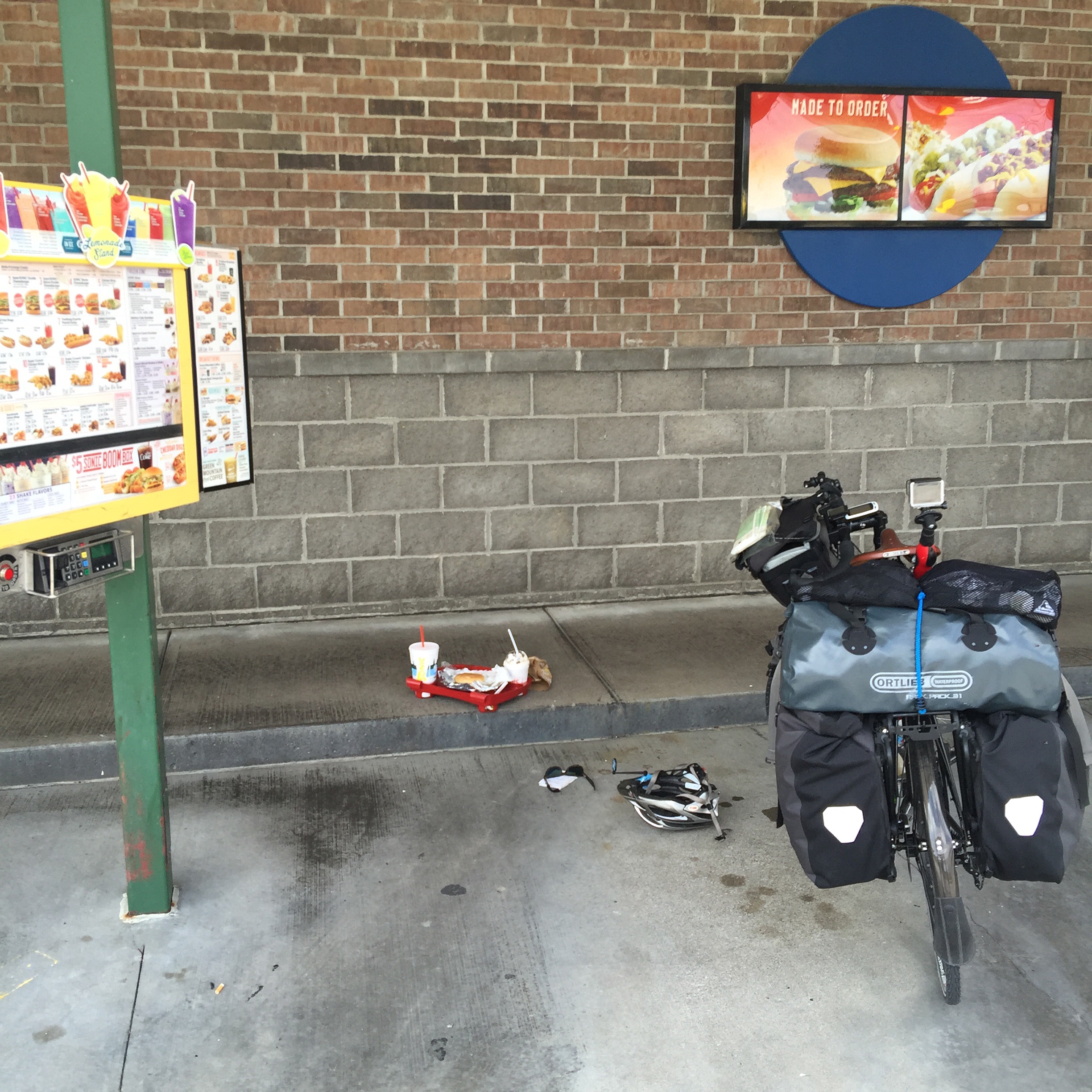 Today on my route there isn't many stops. Infact there is really only one stop and that's around mile 50. Since this is such a challenging day, I made the executive decision to have a cheeseburger and shake for breakfast. I kinda was craving a cheeseburger for breakfast anyway.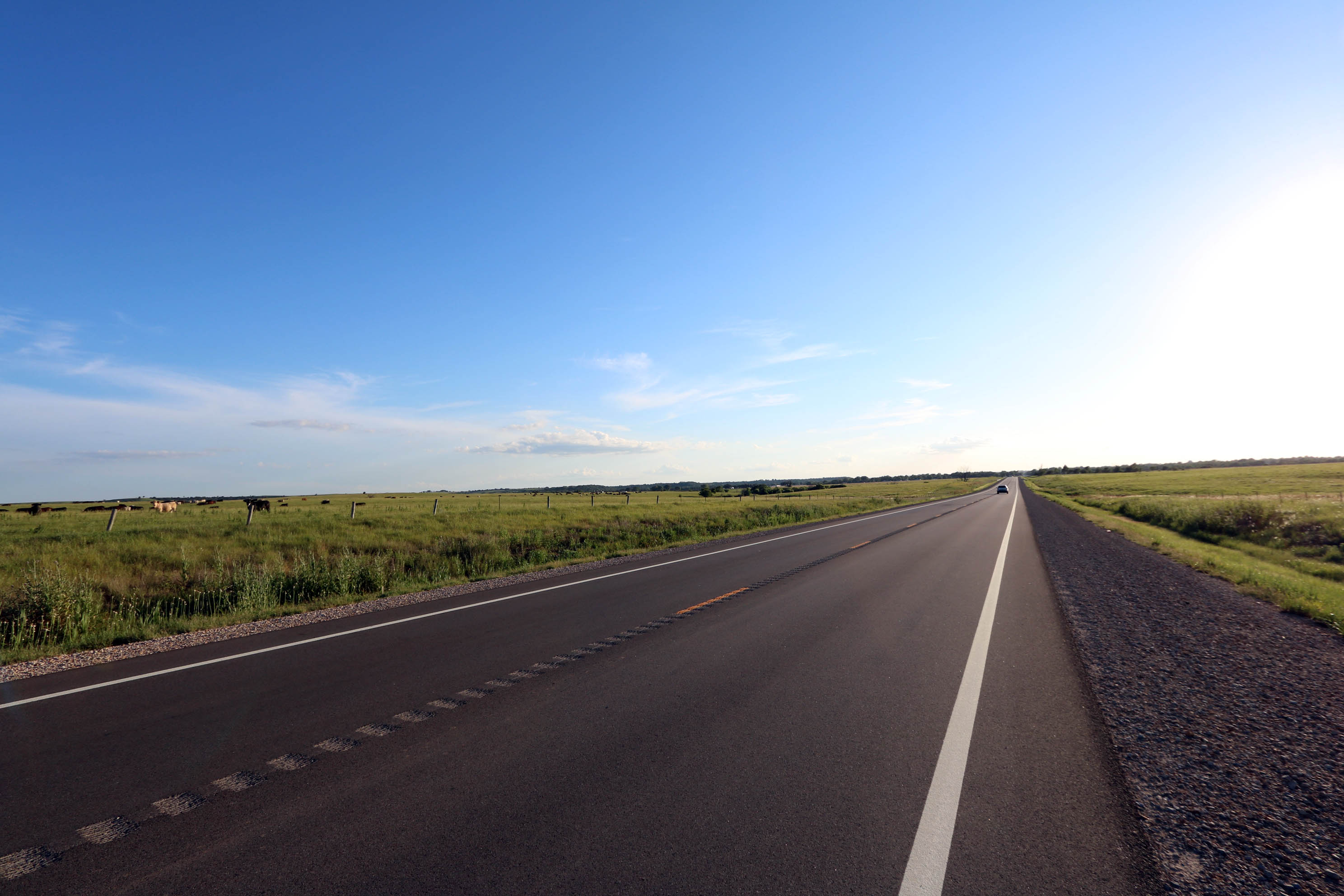 I recorded a very high res video on the reverse selfie stick today cycling through the prairie. I filled my 36 gig memory card making this video. Please check it out.
In the middle of the day the maps and the GPS had conflicting directions. The GPS wanted a shorter route and the maps wanted me to turn make a left and add an extra 5 miles to the day. I followed the GPS's route but it turned it to a gravel road, so I just turned off the device so it would stop beeping at me and followed the maps.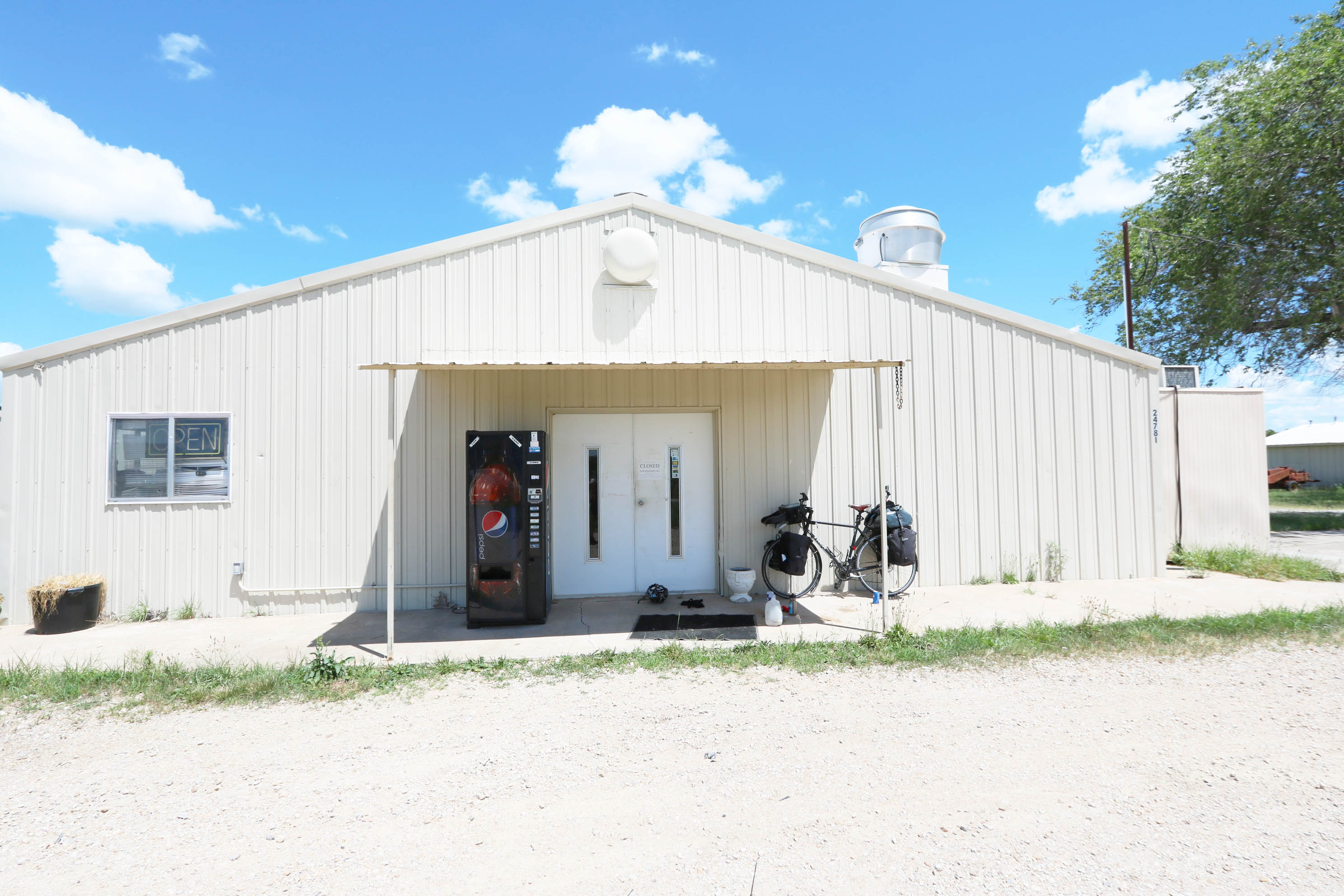 I arrived at a soda machine in the middle of nowhere. I was down to 1 water bottle and still had 15 miles to ride in 90 degree heat. Soda's were 75 cents, but I only had 50 cents. It was horrible. I sat there for 20 minutes crying and wishing for 25 more cents.
Then some dude in a fancy car drove up to get a soda. He gave me 25 more cents. I told him I was almost out of water. He said he had a half gallon of water in his trunk that I could have, but it's probably hot. I said I don't care and filled my bottles. I had finished all the water by the time got to the next stop. That Dude in the fancy car saved my life. If he didnt decide to go get a soda, I'd be laying with the armadillos on the side of the road.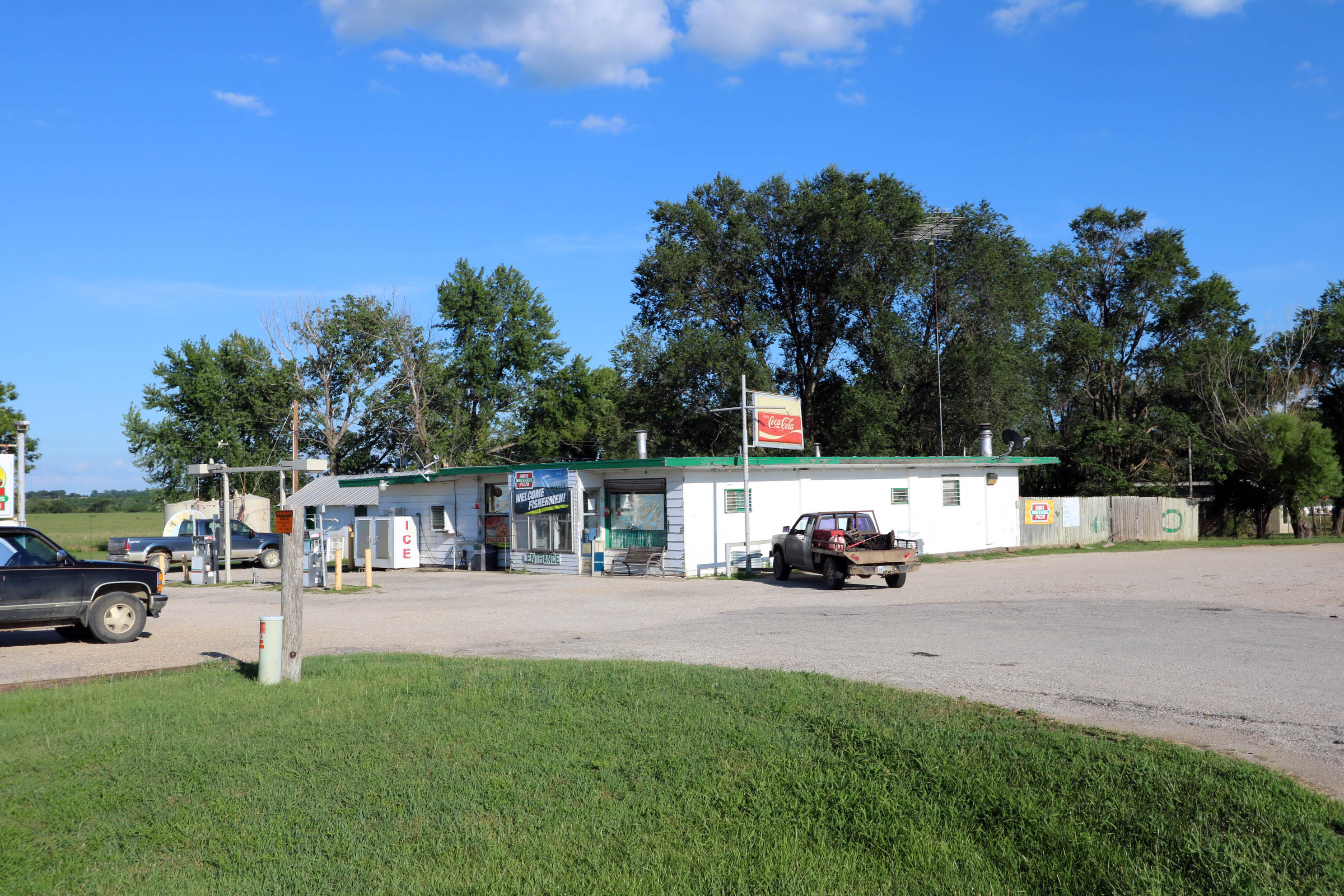 I had lunch at Lizard Lips Café. As soon as I walked in some little kid asked me if I wanted a plastic lizard. This café has been giving plastic lizards to cross country cyclists for 25 years.
I hung out there for a few hours for my middle of the day siesta. In the cafe, this really annoying old man kept trying to tell me boring shit about farming and where all the good swamps are to go swimming. He said
"You should attach a tree to that bicycle so you can have some shade, because from here on out there no more trees for you to sit under."
After he said that I picked up my stuff and moved farther away from him in the cafe.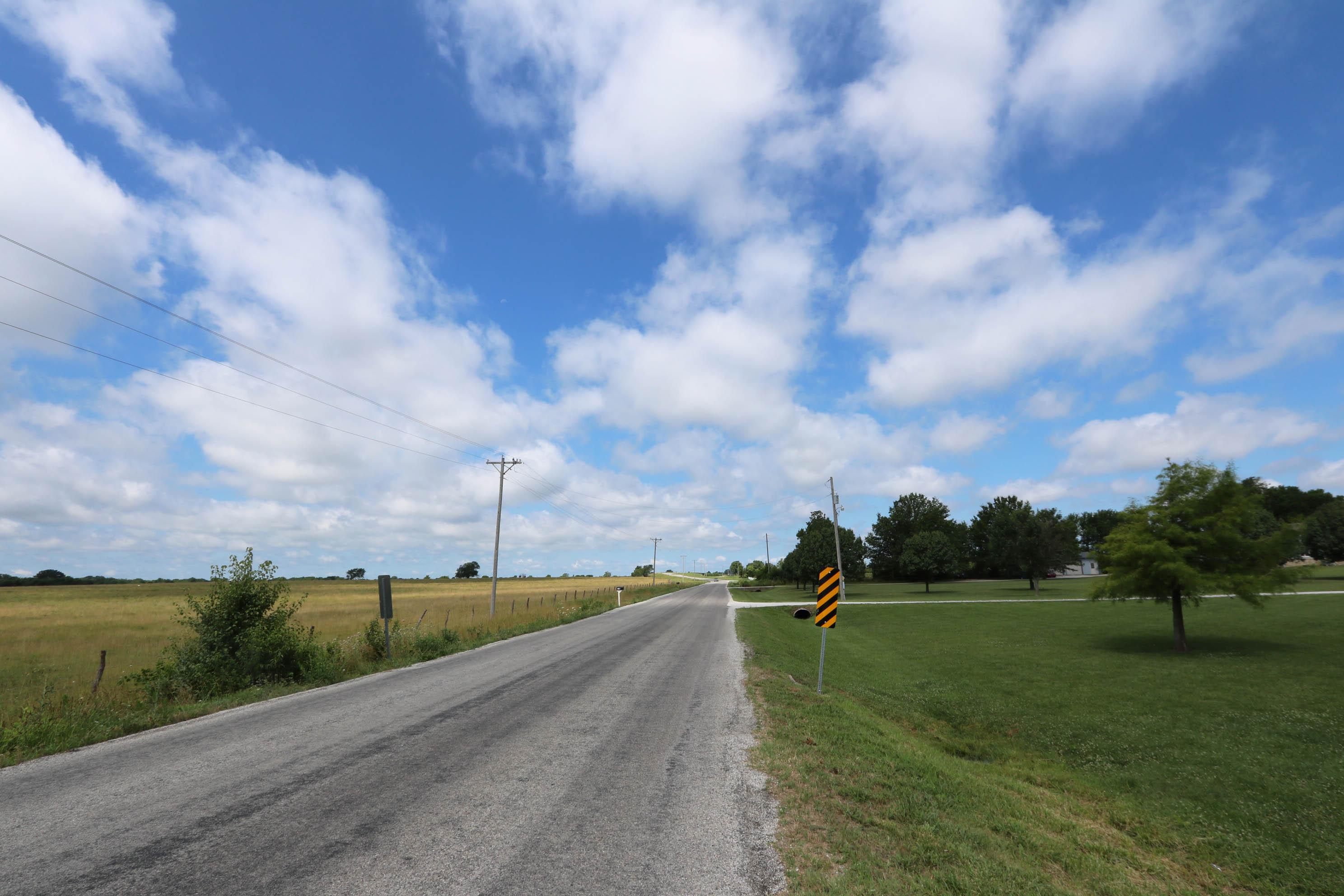 When I got to Eureka, I went to wrong park. I also noticed I ripped the plastic map case that sits on top of my handlebar bag. Then when I was 2 blocks away from the right park I got a flat tire. I walked the bike the rest of the way into the park.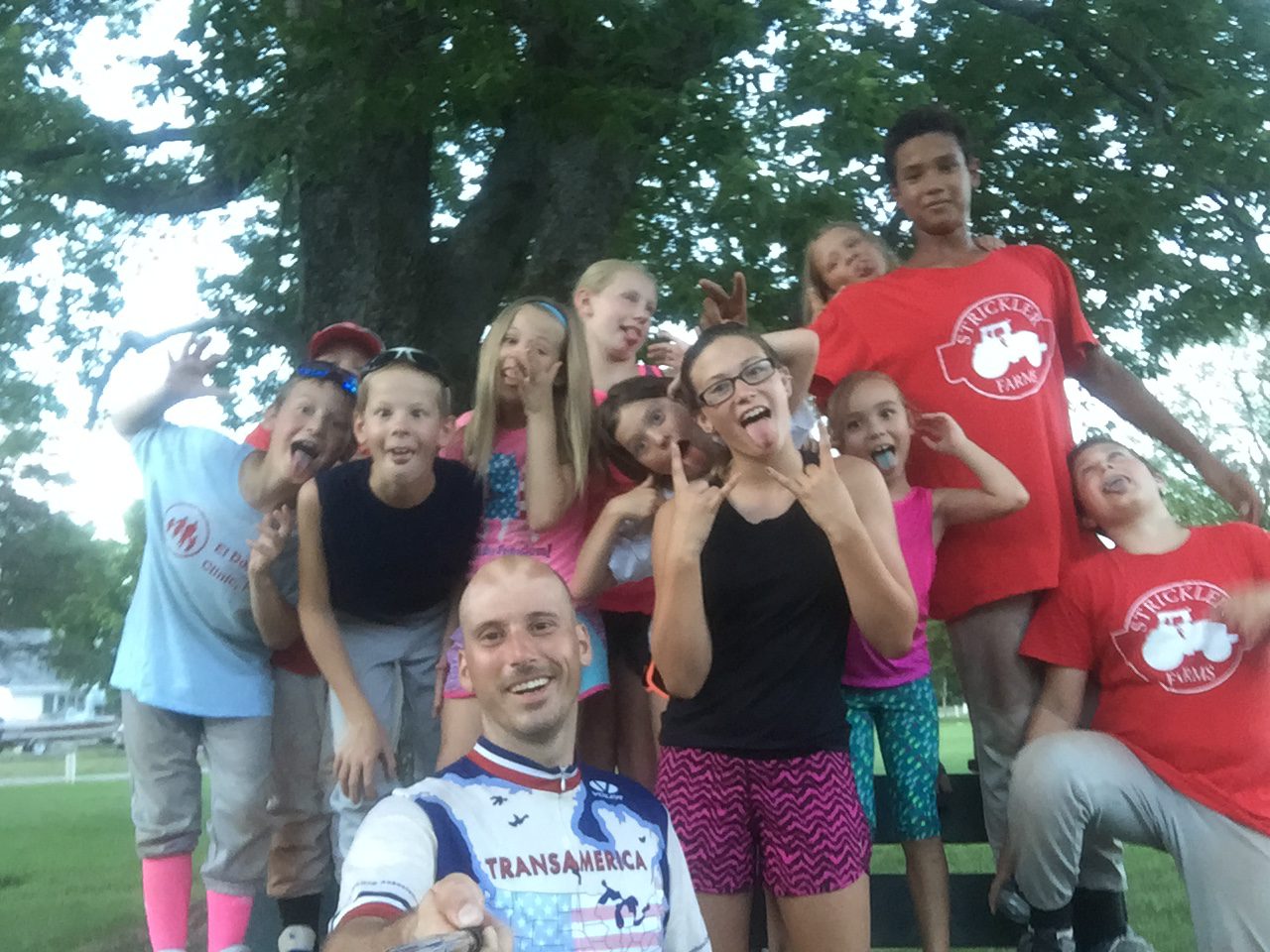 There were a million kids there and they swarmed all over me asking me questions. They were cool. I told them all about the trip and had them take a selfie with me. One kid told me "I take a selfie, every single day and I forgot to take one today, So Yeah! lets take a selfie." When the kids went home at their curfew, I fixed my map case and flat tire.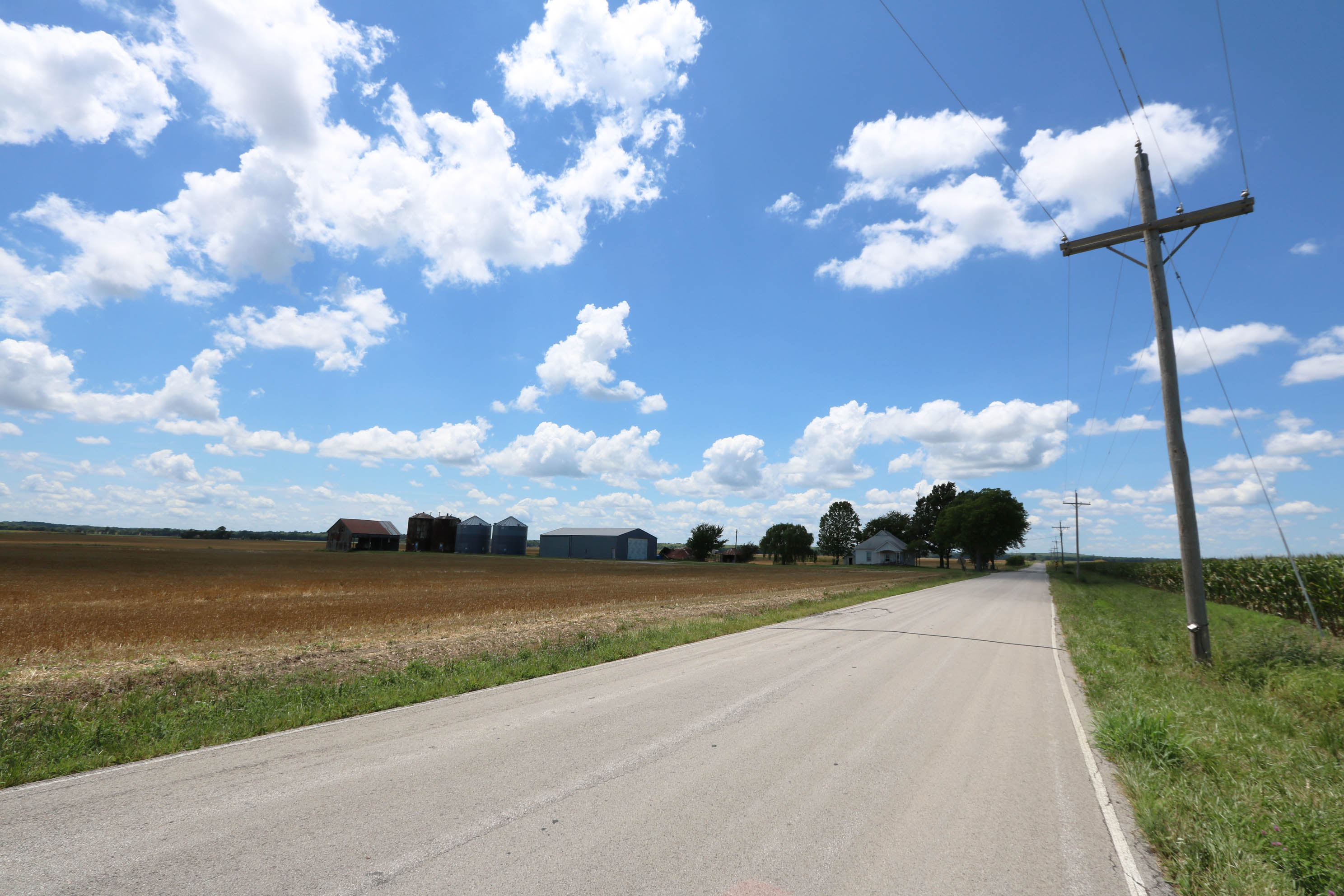 The stars were gorgeous tonight. I messed around with the GoPro night lapse setting but I don't think I captured anything good..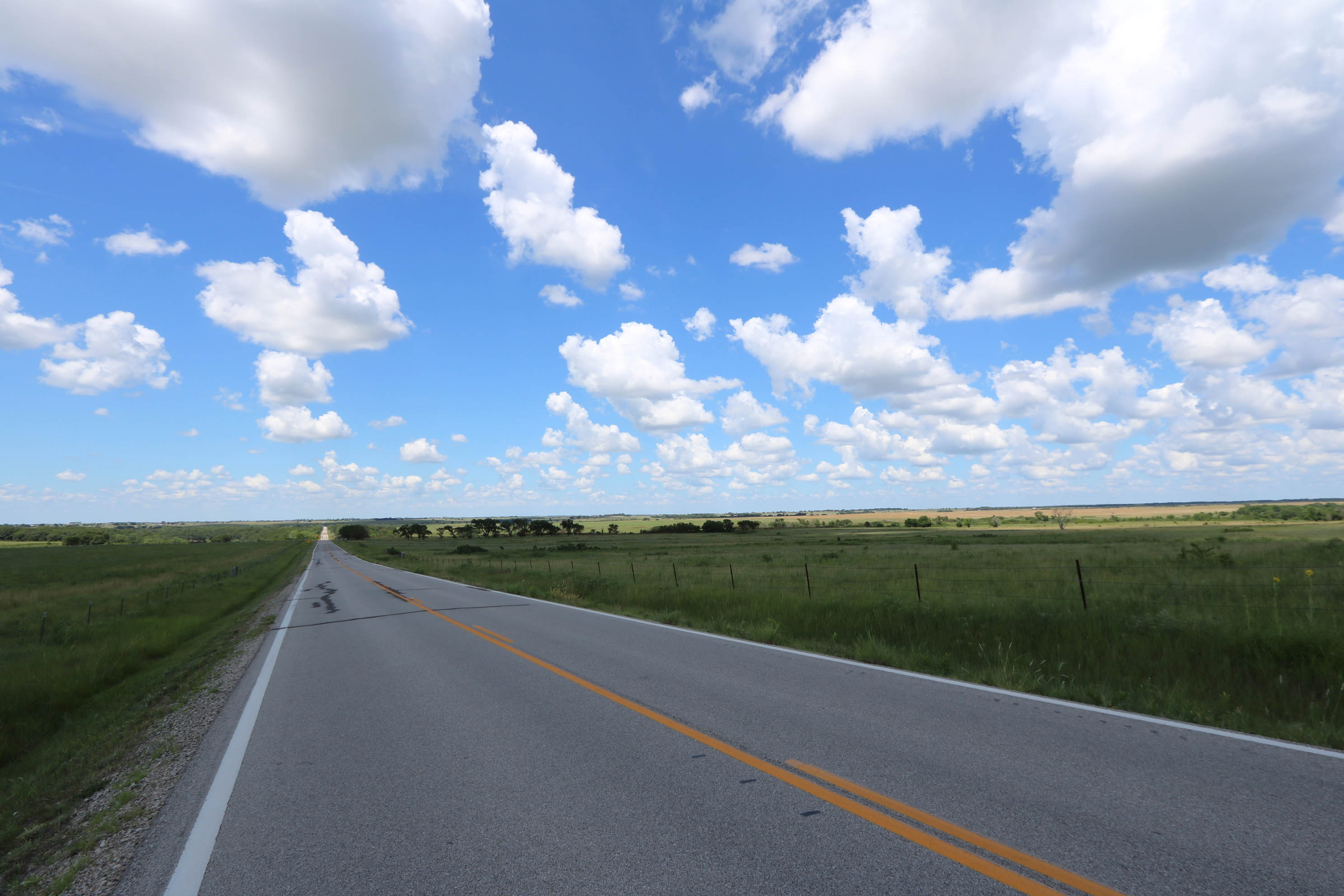 Tomorrow morning, I have an 8am business meeting on the phone. So I need to find a good place to have that phone call.
Click Here to Visit The Table of Contents
Click Here to Visit Previous Page:  Short Day Cycling on The Prairie – Day 34
Click Here to Visit The Next Page: Day off at The Newton Bike Shop – Day 36 and 37