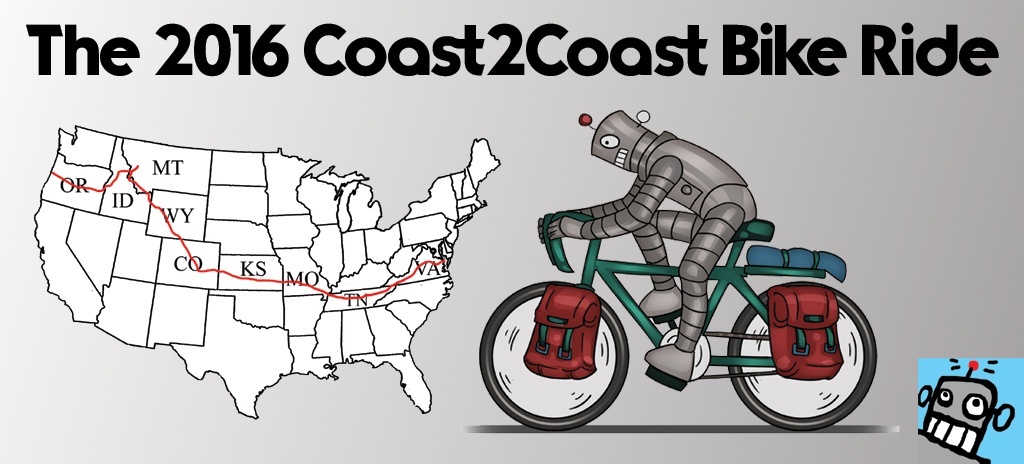 Click Here to Visit The Table of Contents
Click Here to Visit Previous Page:  130 Mile Day With A Bob Potter Cameo Appearance – Day 40
Click Here to Visit The Next Page: Working On The Farm – Day 42
Day 41 Eads, CO To Ordway, CO
July 3, 2016
63.3 Miles for the day
2,155.4 Total miles for trip
4:30 Ride Time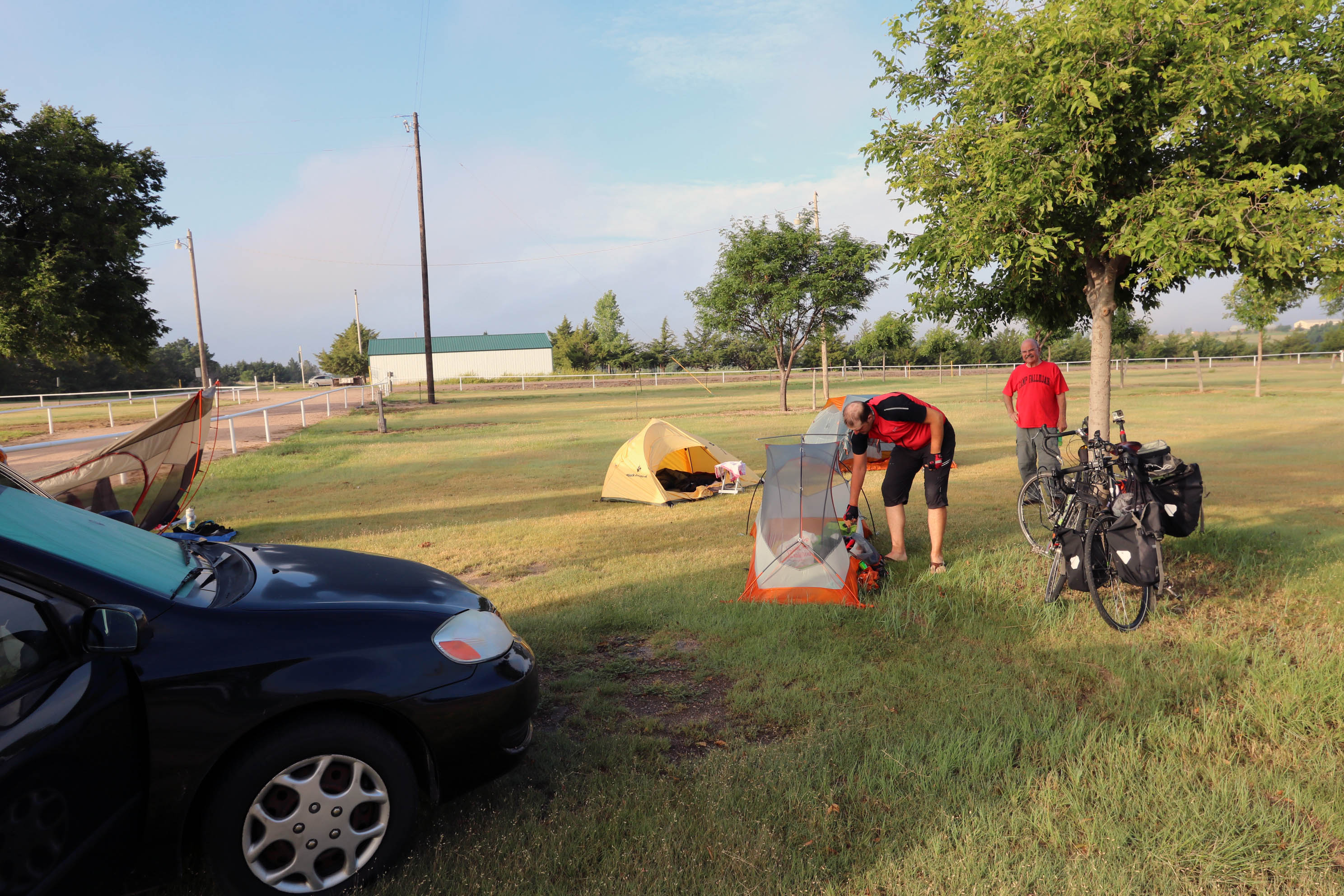 We were all up around 7am. In the middle of the night I felt like I was going to puke up that BBQ sandwich I ate at the hotel. Something about that BBQ sandwich and the 130 miles didn't mix well. I never did puke, but I wish I did. I would have felt better.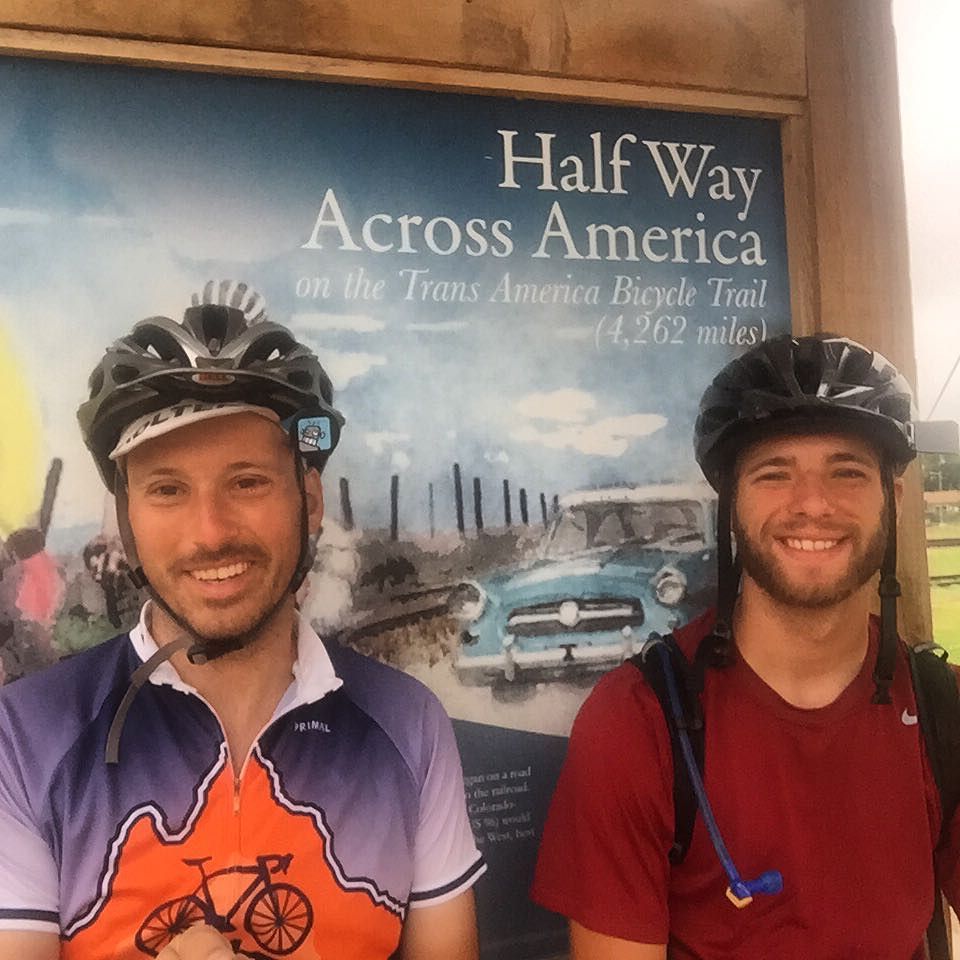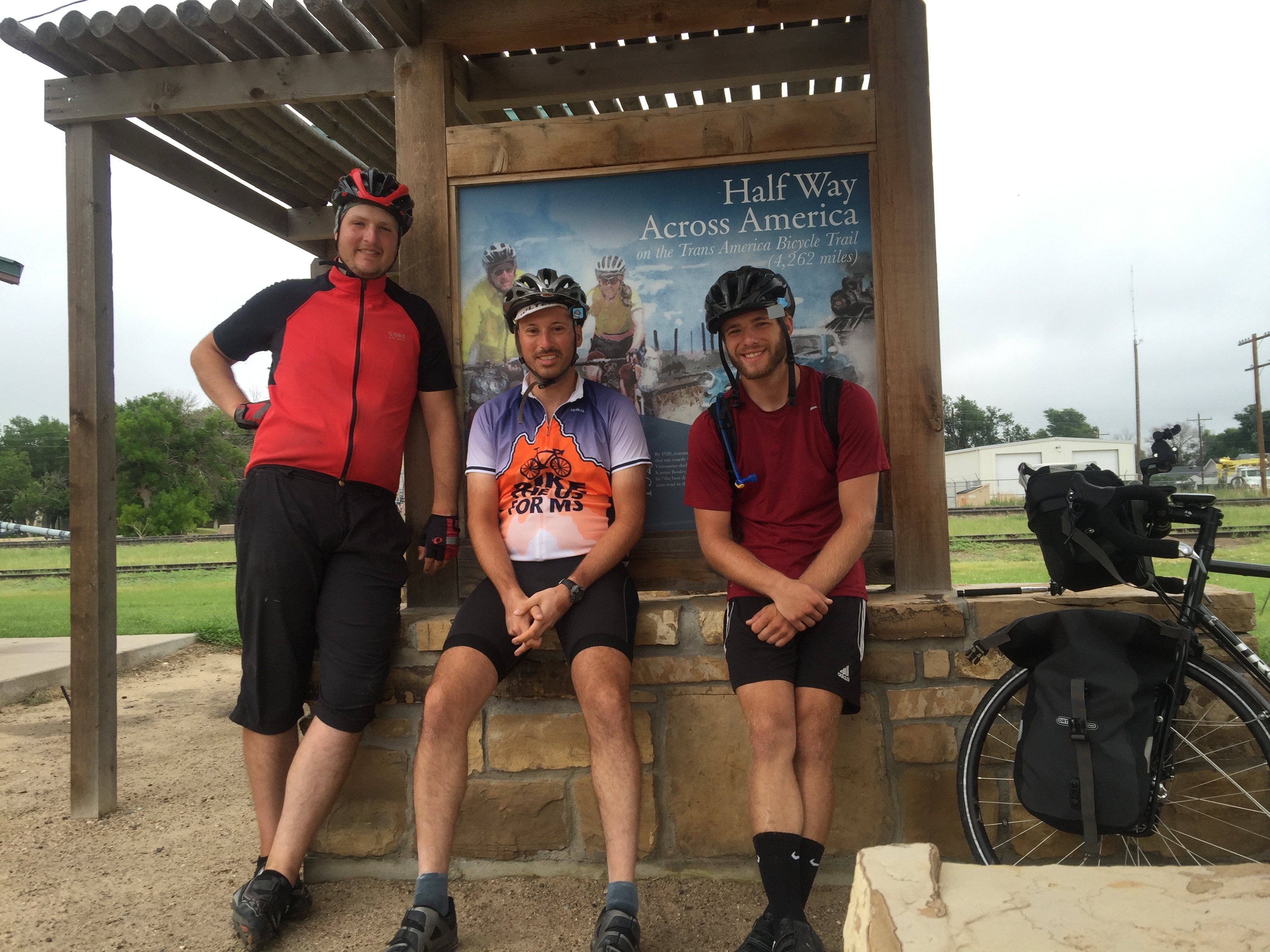 Riding to breakfast we stopped at the halfway mark for the Transam in Eads and didn't a little photoshoot. Austin and I are still glowing from our 130 mile day yesterday.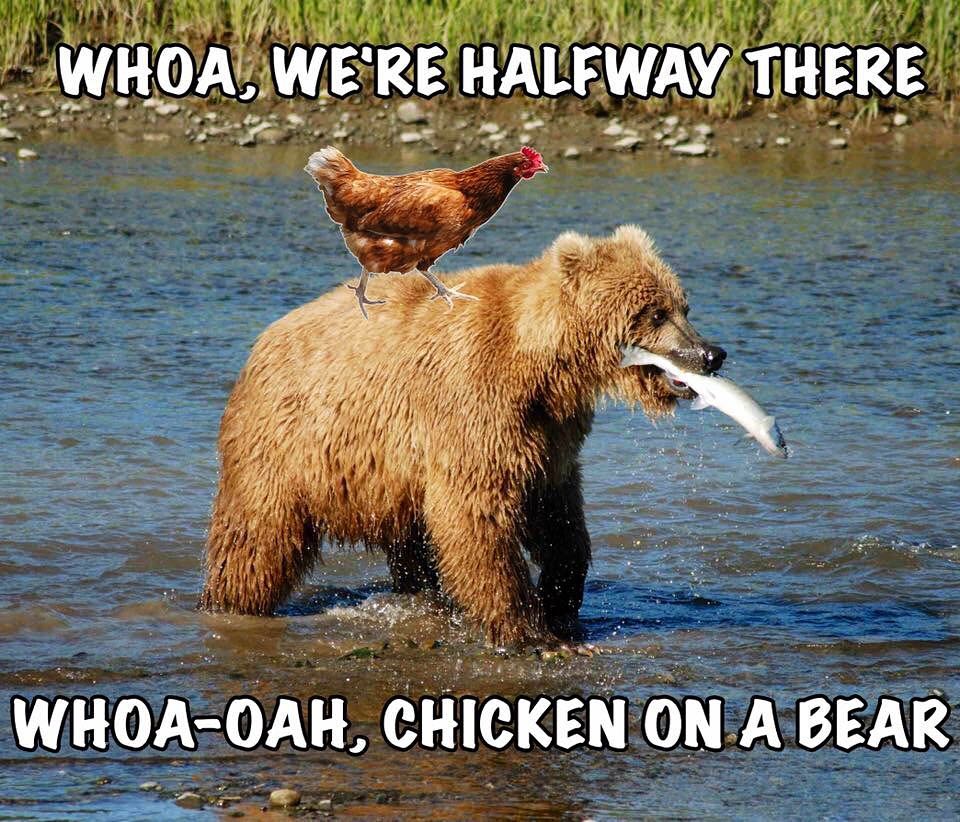 Yesterday we crossed into mountain time.
I chatted with an east bounder from the Netherlands at the hotel. He said "you'll have a 70 mile day to Ordway"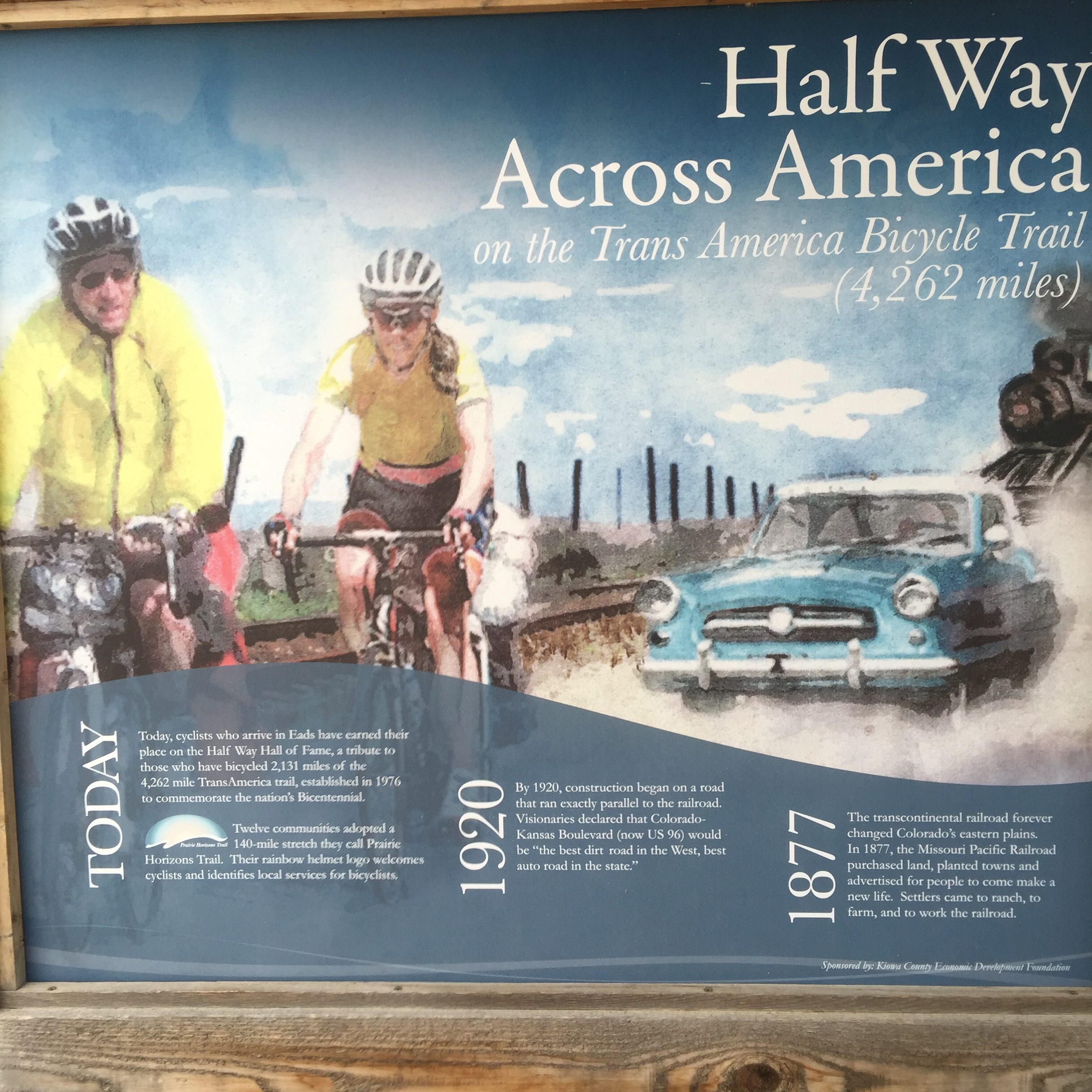 The plan for today was to ride to Ordway and have my weekly ARE Boot Camp Meetings. Austin is in a rush to get to Pueblo, so he is going to ride a 115 mile day into pueblo.
Riding out of Eads the sign said Ordway was only 61 miles away, not 70. That silly eastbounder doesn't know what he's talking about. Maybe his brain is still in kilometers.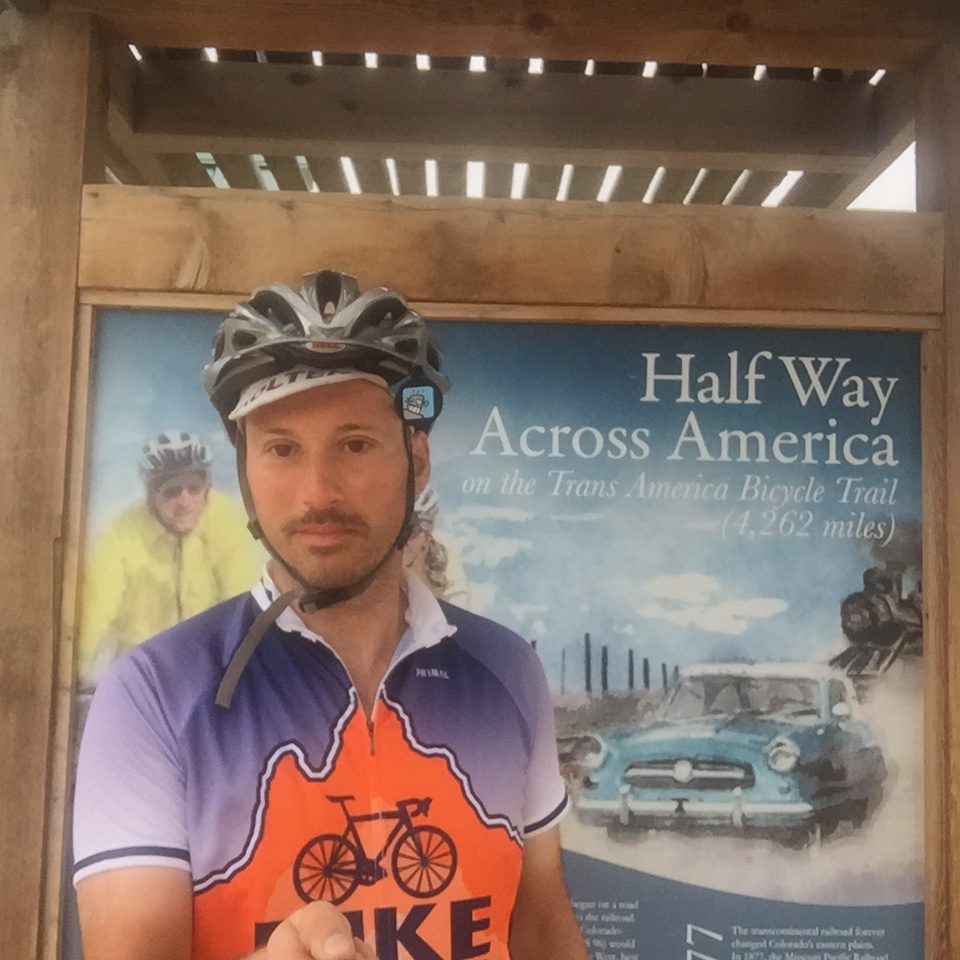 At the beginning of the day my right knee started bothering me again today, took some ibuprofen and it was gone.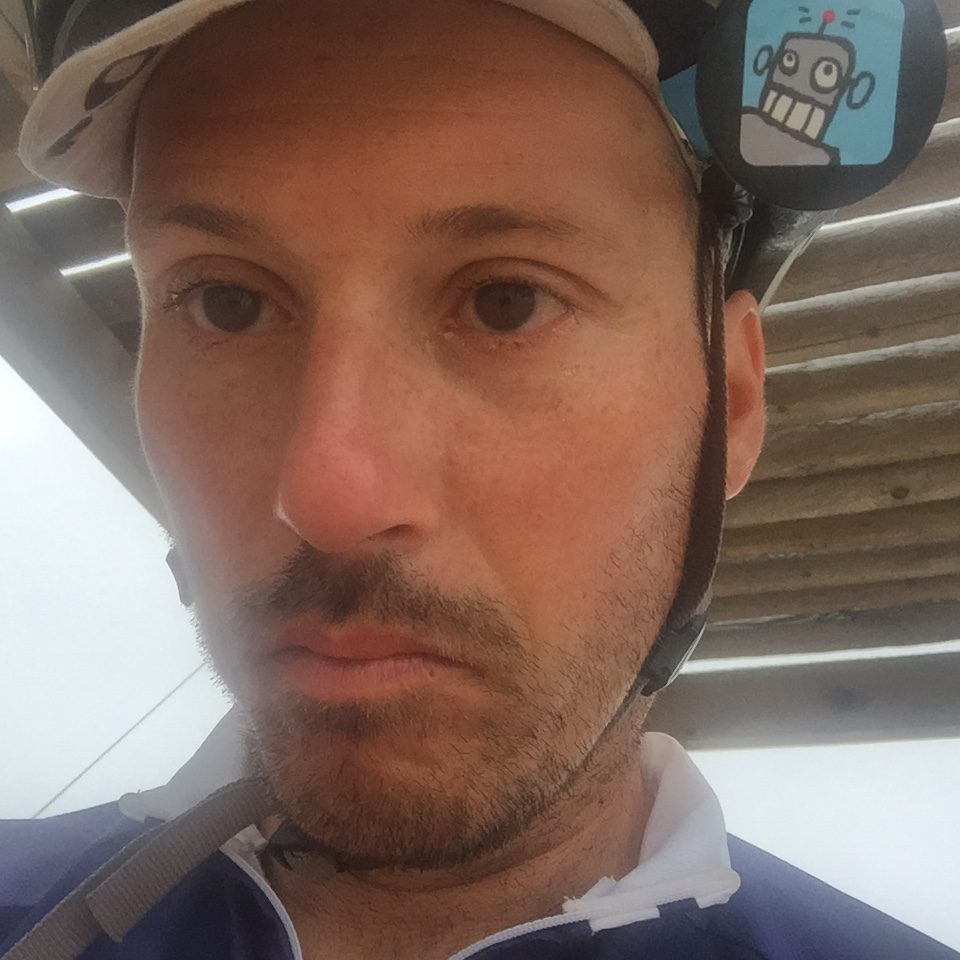 The wind really died down today. There was no wind at all. It was hot. I've been getting really really dirty cycling through Kansas and eastern Colorado.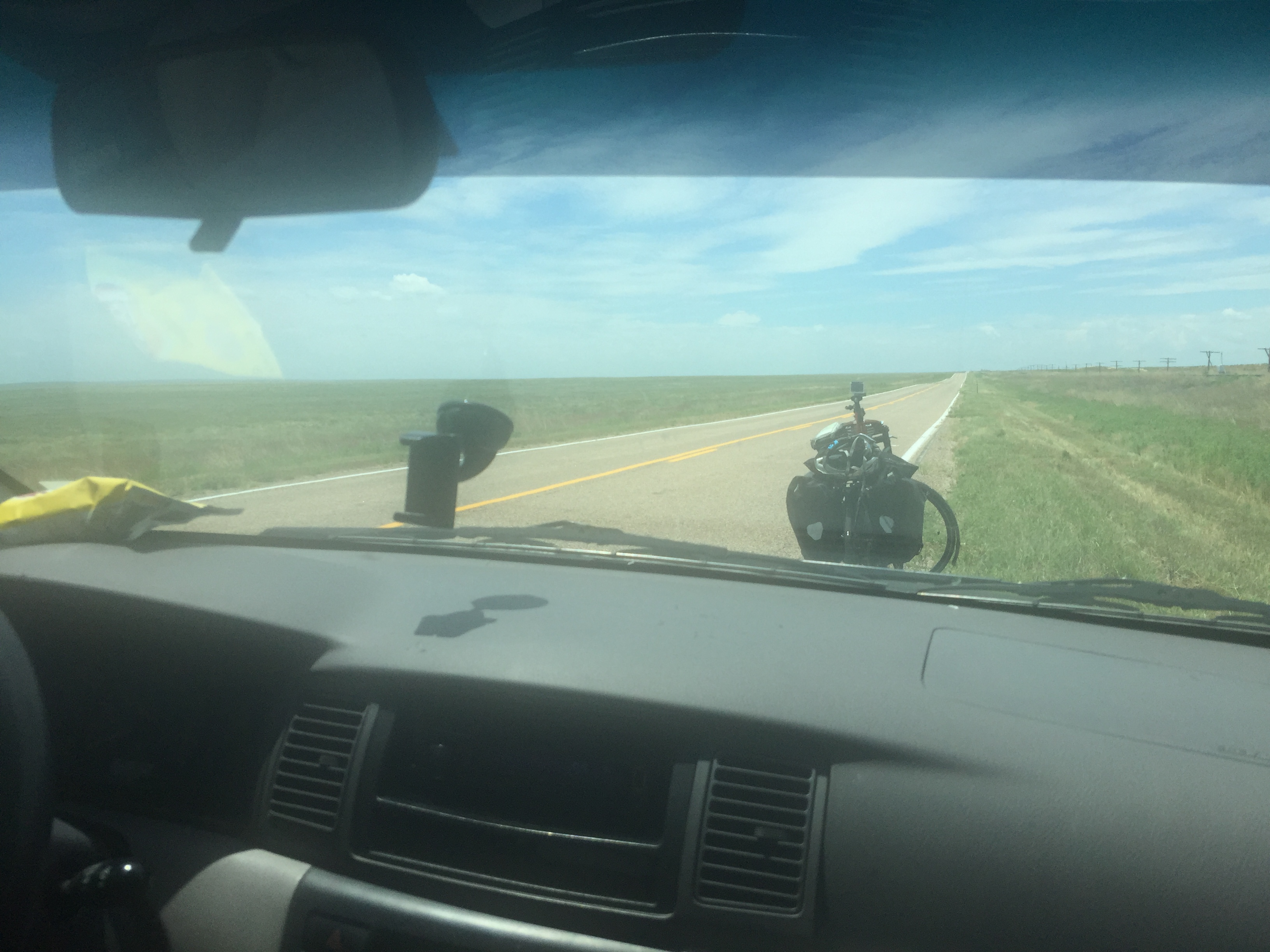 Bob brought me lunch in the middle of nowhere. I sat inside his car and ate lunch absorbing all the air conditioning. He said Austin is about 3 or 4 miles ahead of me. That dude took off like a rocket today. He's determined to get to Pueblo today.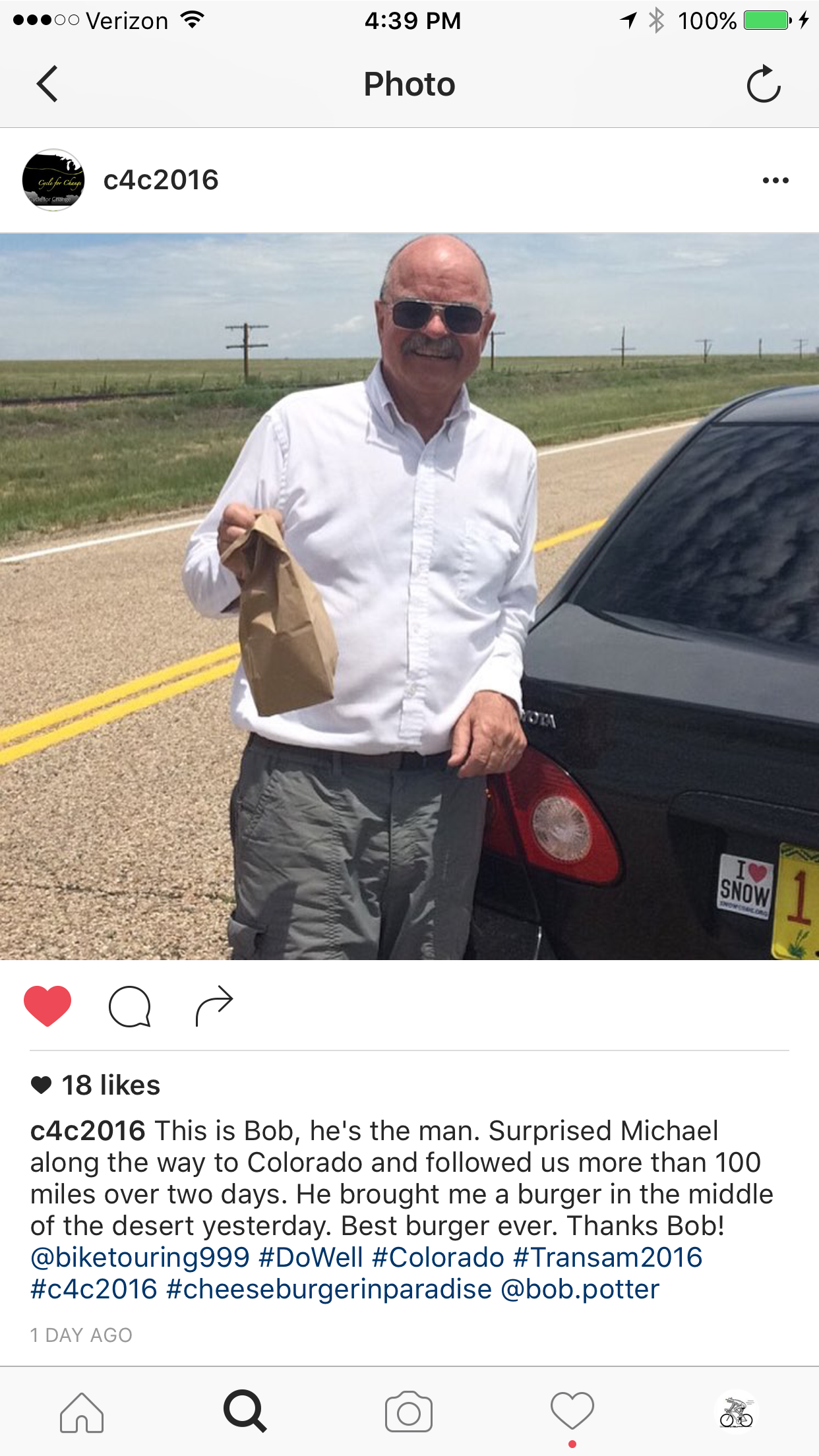 During lunch I saw on Instagram that Bob brought Austin lunch too.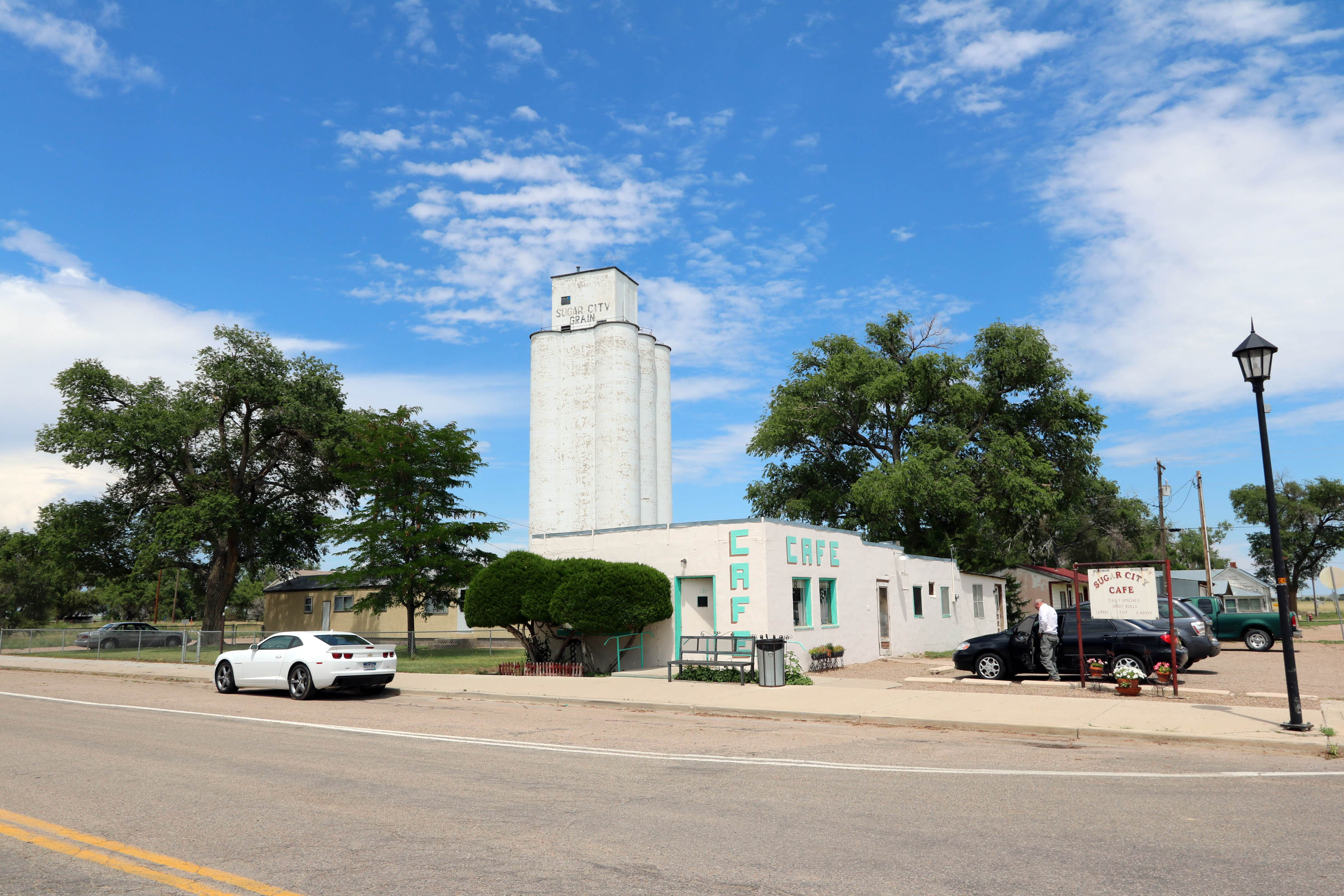 When I got into Sugar City we sat down and had some pie at the Sugar City Café.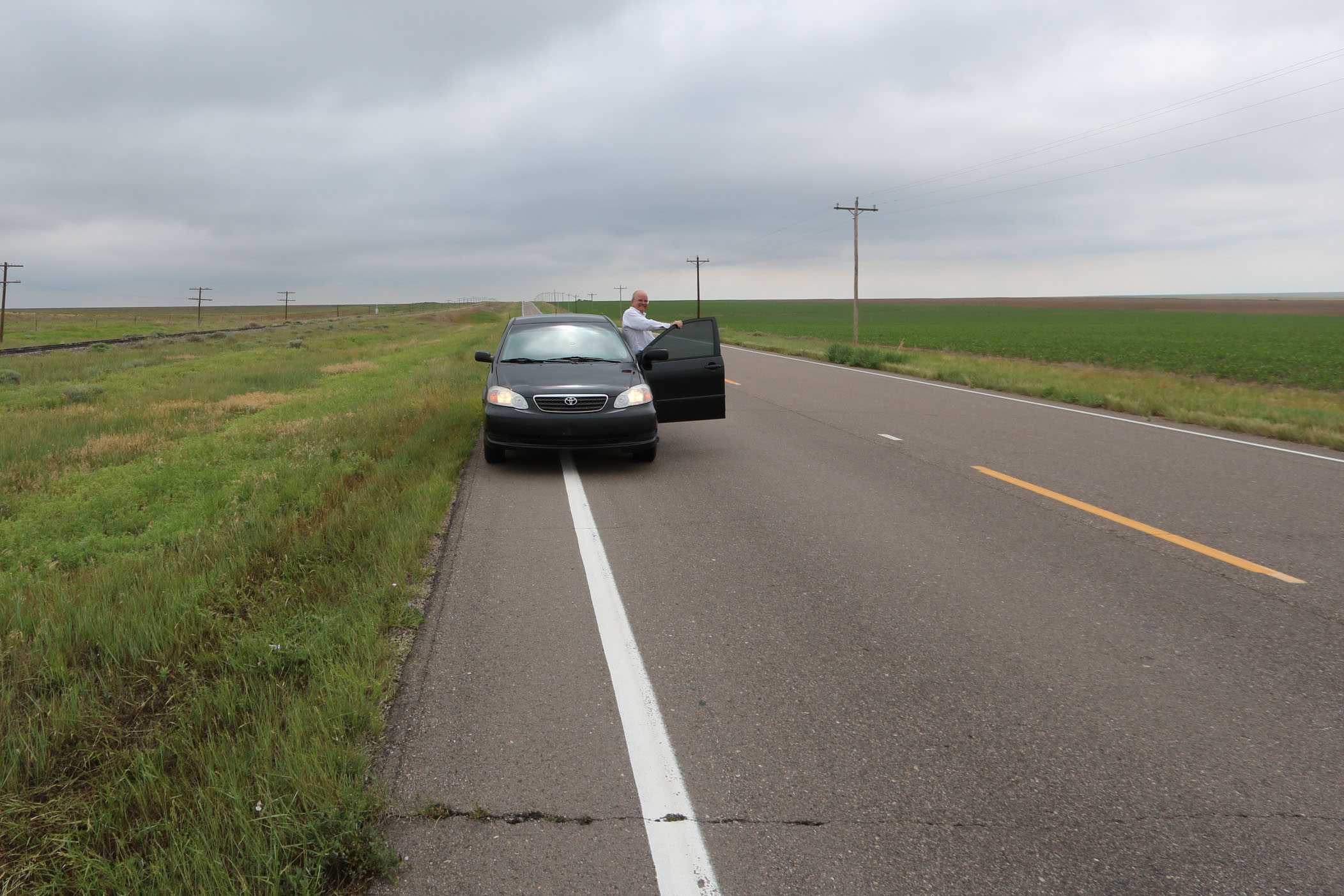 We found Gillians house in Ordway Colorado. I have been hearing about how rad this women is since I first got interested in the Transam. Gillian lives on this giant farm in Ordway and she lets all the cyclists and travelers stay for free. She just asks that they give her about 15 minutes of manual labor around her farm.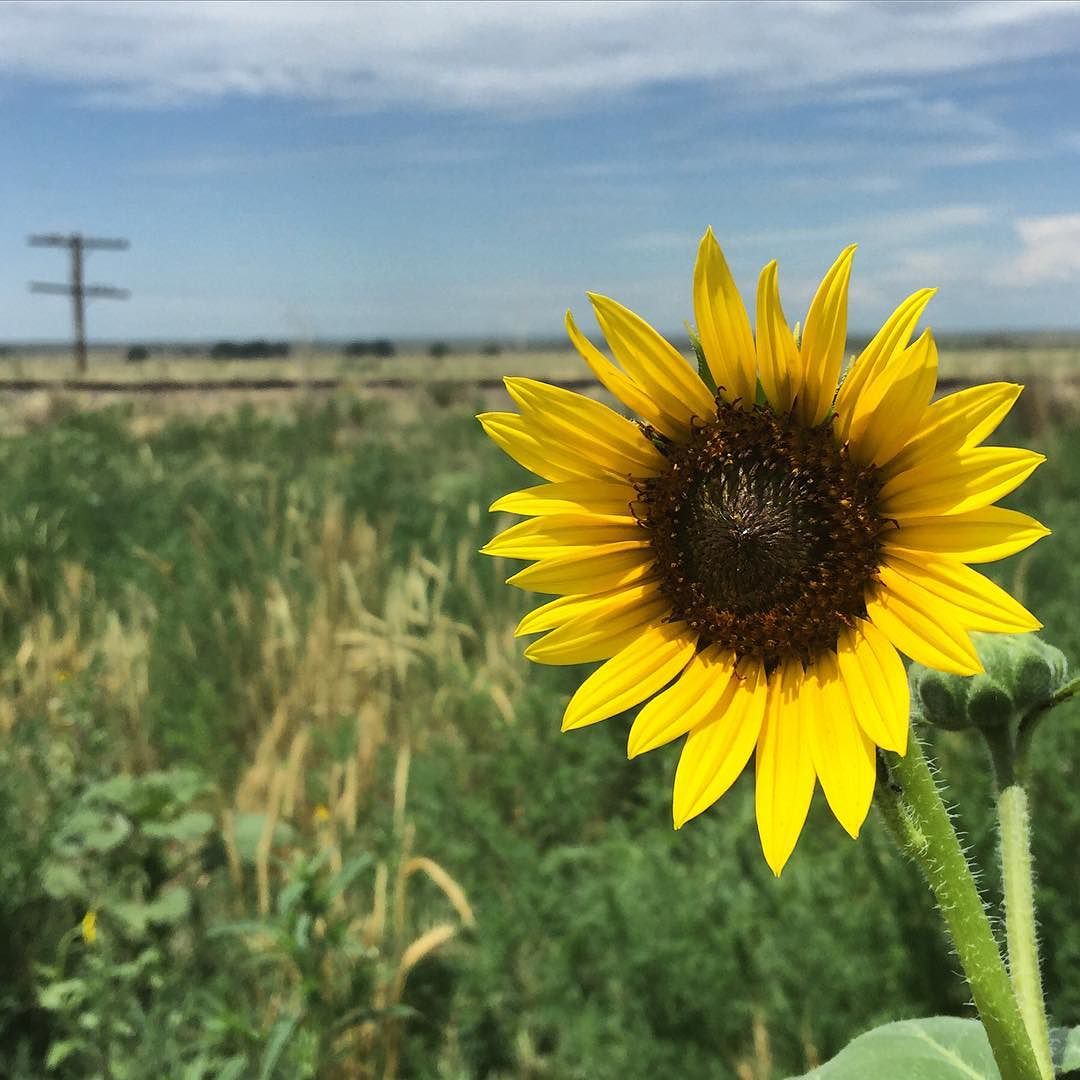 Gillian's a really sweet lady. She's from New Zealand, obsessed with sailing and extremely interesting. She loves meeting all the travelers spending time with them and hearing everyone's story.  Last night she had 17 cyclists at her house and they had a wild party. I wish I was there. I hate hearing I missed a great party. It's the worst.
There were a two other cyclists at Gillians, Colin and Selena.  I disappeared for a few hours to take my ARE Boot Camp meeting. Bob Potter hung out and charmed Gillian and everyone at her house.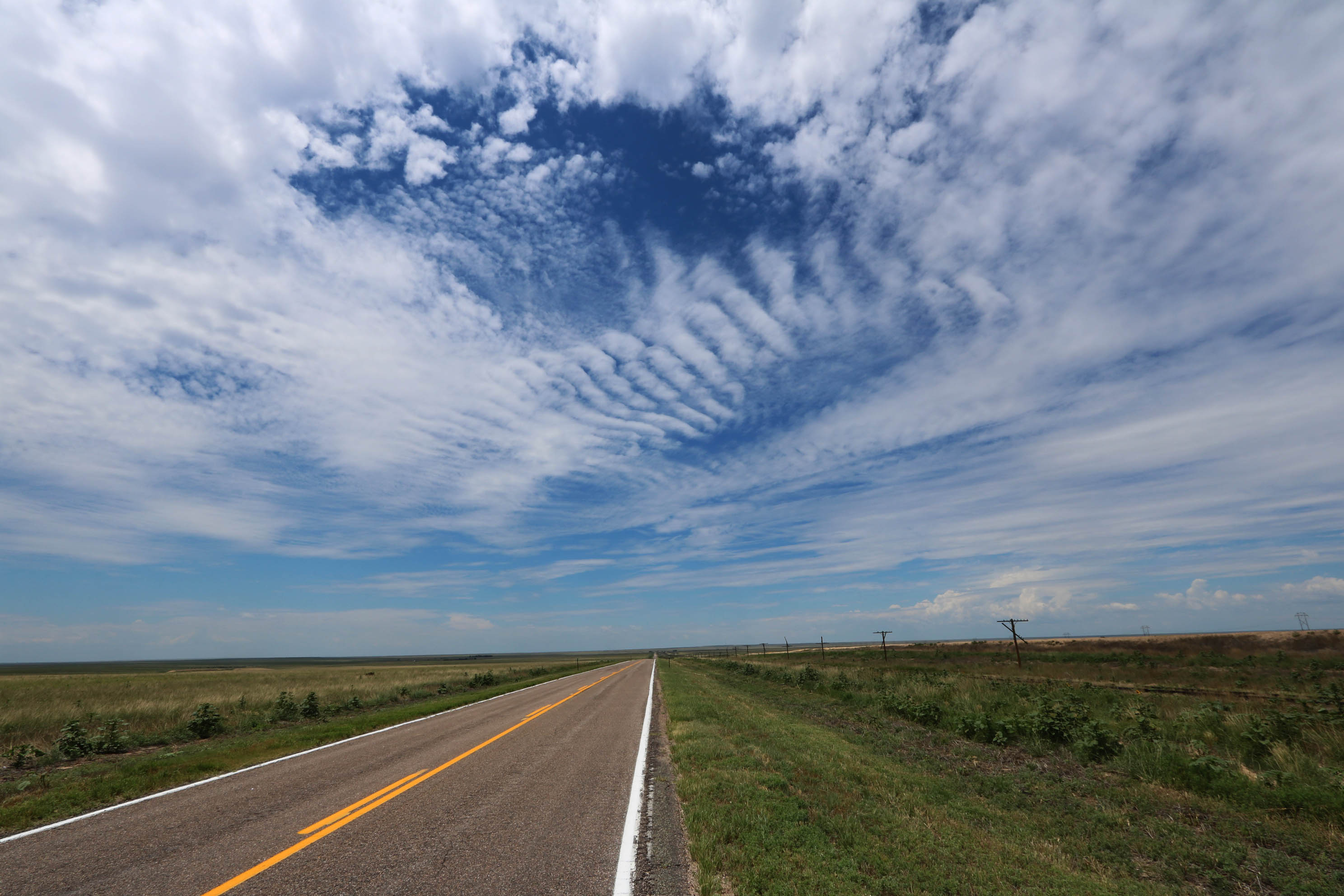 After my meeting was over Bob told me he was starving so we bounced over to saloon. Bob and I drank a few pitchers of beer ate some frozen pizza for dinner.
Bob is heading back to Albuquerque tomorrow. It's been a ton of fun hanging out with him.
Click Here to Visit The Table of Contents
Click Here to Visit Previous Page:  130 Mile Day With A Bob Potter Cameo Appearance – Day 40
Click Here to Visit The Next Page: Working On The Farm – Day 42