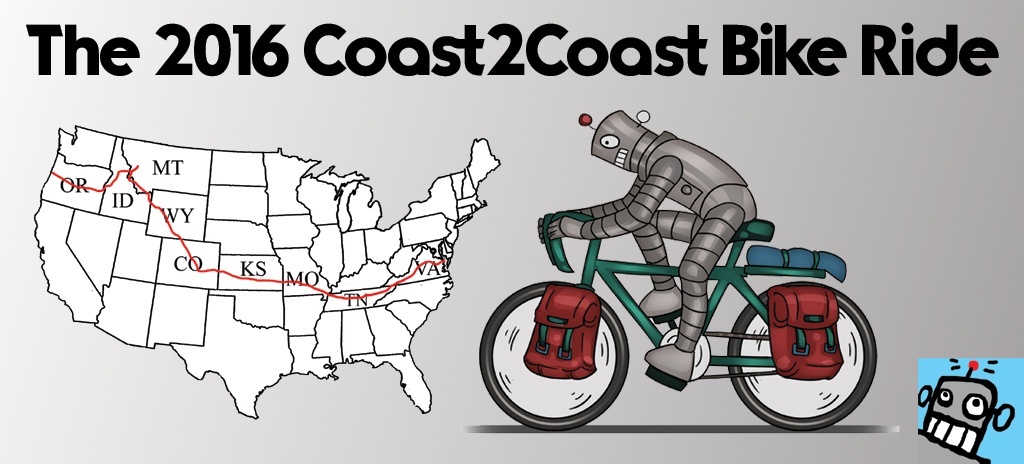 Click Here to Visit The Table of Contents
Click Here to Visit Previous Page:  Back on the Transam, Hello Ozarks! – Day 28
Click Here to Visit The Next Page: What do you live in a Barn- Day 30

June 21, 2016
73.2 Miles for the day
1,340.5 Total miles for trip
6:24 Ride Time
A terrible start. 
I slept like crap last night. It was hot as hell, the bugs were out and it was pretty much an all around miserable night. At one point it was soo hot I felt like I couldn't breathe. I stuck my head outside the tent and closed th zipper around around my neck, just so I could get some fresh air.  Worst night on the trip so far.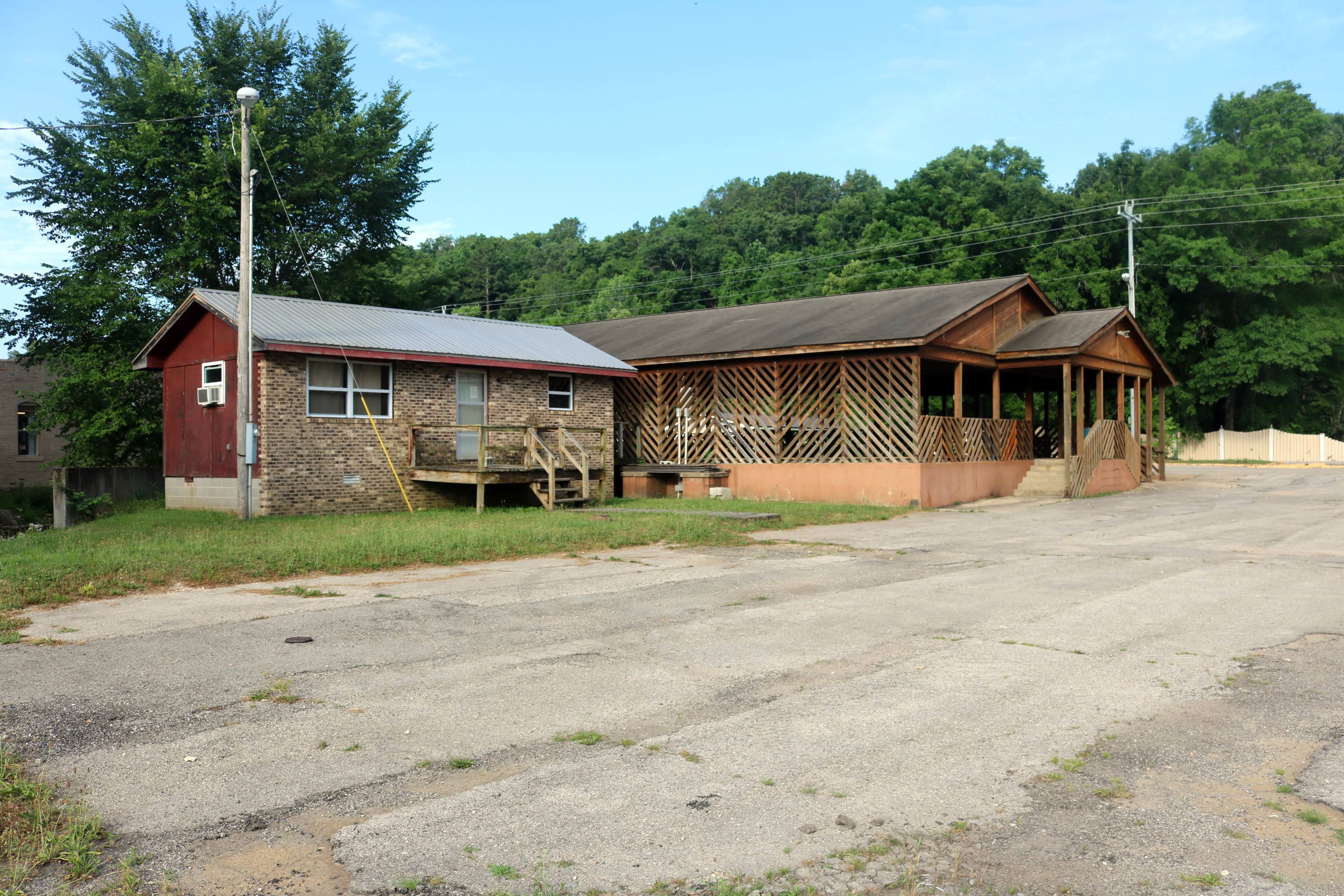 None of the restaurants opened until 10am. I'm not waiting around. I went to a gas station and got some awful bacon, egg and a piece of cheese on a biscuit that was overpriced and tasted like shit. I hated every minute of it. Ended up eating my emergency package of beef jerky for breakfast.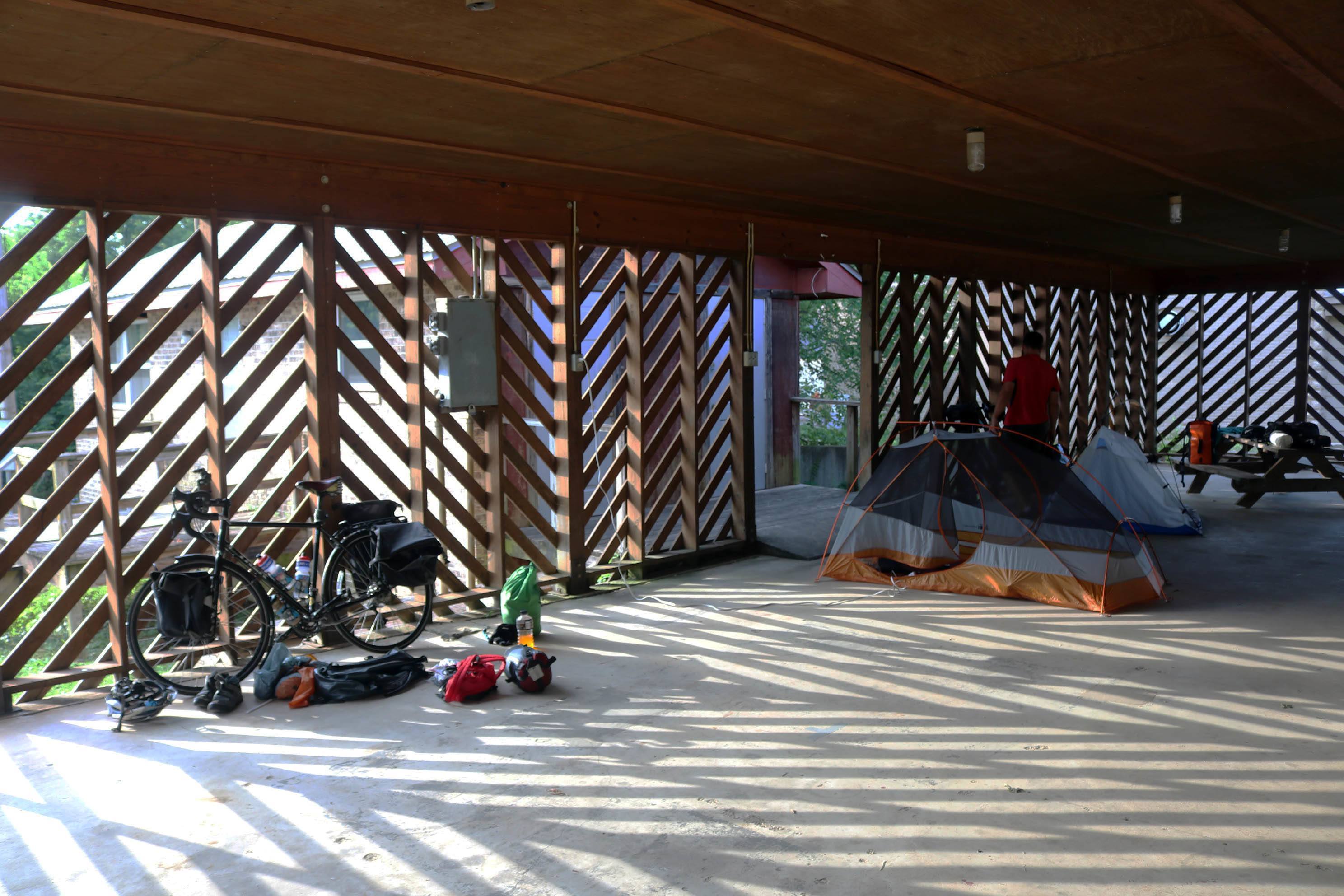 The heat was brutal all day long and the hills were intense. There isn't much space on the road and there is a nasty rumble strip, which I hit about 20 times throughout the day. The drivers aren't very friendly either. Lots of aggressive pickup trucks.
The Ozark mountains are beautiful, but nonstop up and down. The trick is to use your energy on the downhills so you don't have to on the uphill. Nevertheless they are still really challenging. I passed about 10 transam racers today all headed east.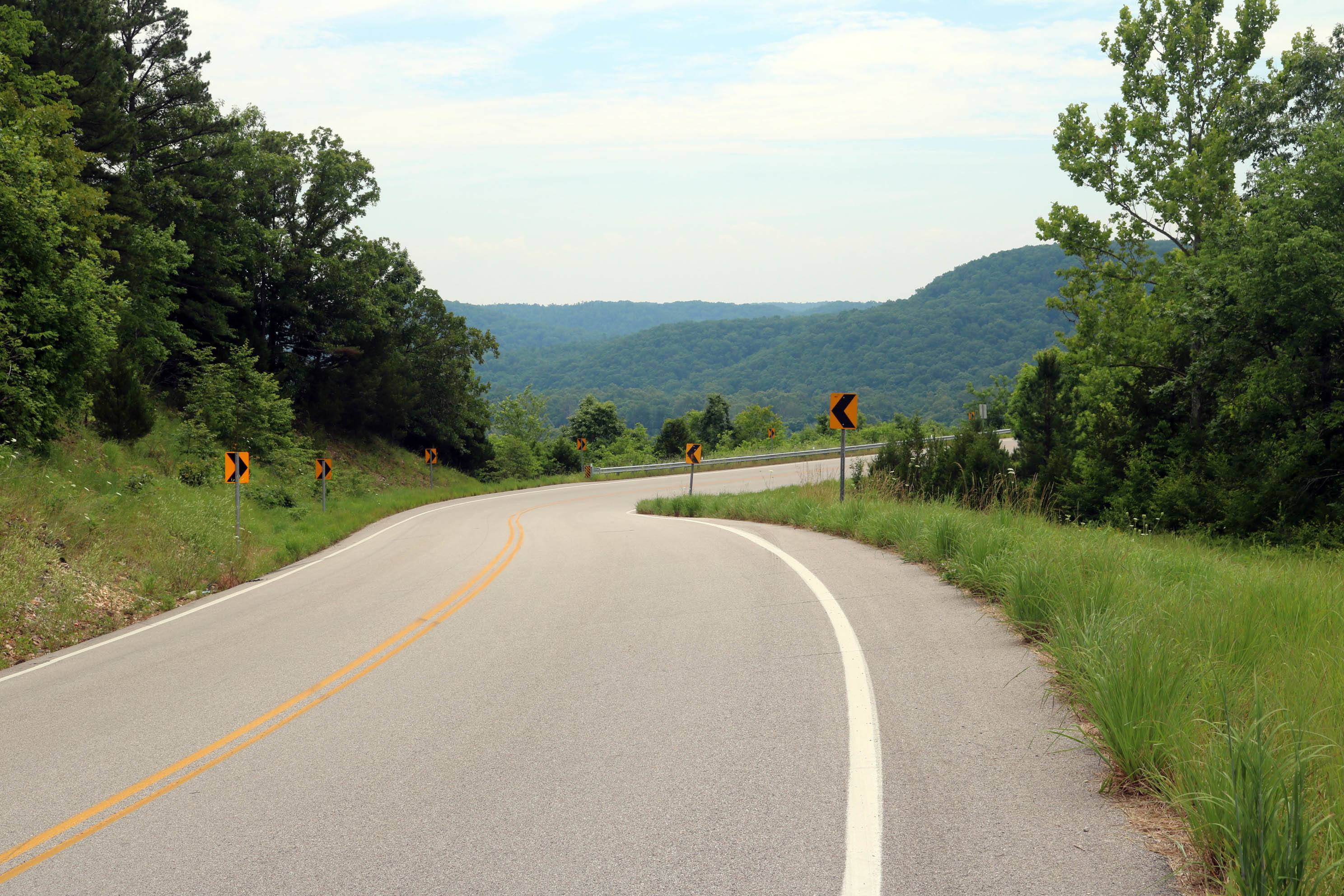 I stopped in Summerville and there was nowhere that had AC where I could sit down, so I laid in a gazebo, created a puddle of sweat on top of a picnic table, while I closed my eyes for about a half hour.
Everytime I looked at my phone during the day there was another annoying email from someone telling me what to do or heckling me about the bike trip.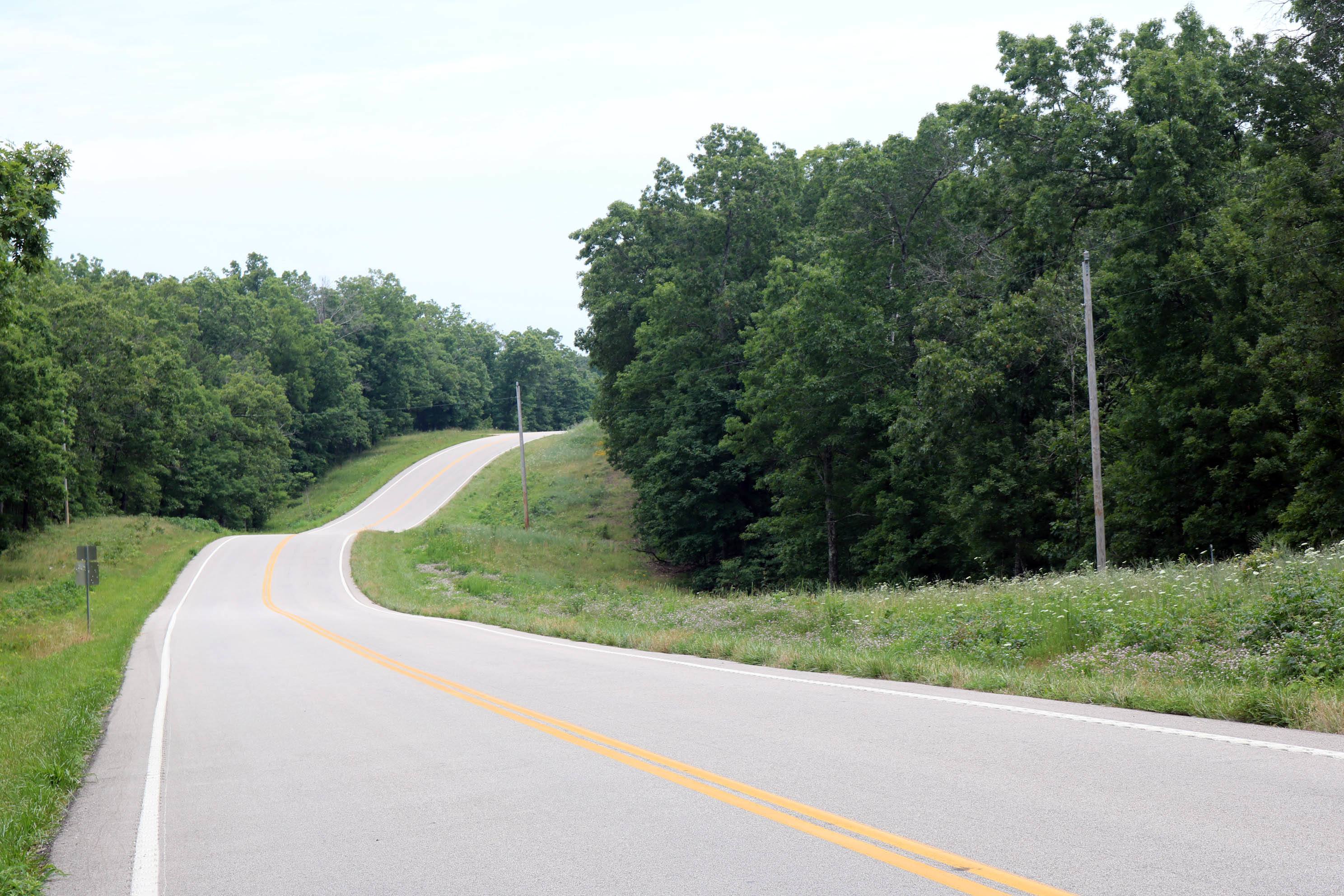 The Hecklers
I get TONS of awesome messages from people all over the world and I also get a handful of annoying ones. Today I received all annoying messages. The thing with these bike journals, people start to feel like they know me personally. So even though I don't know who they are, they start telling me how to ride the bike, write the blog, or what to do.
Not only today, but within the past 2 weeks I have gotten a handful of annoying messages and while I usually just make fun of the person who sent them to me. Between the heat, the climbing and being cranky from not eating real food, they actually got under my skin.
This isnt new, it has happens on all my bike tours. When we rode Team Northern Tier, we used to get a ton of these messages in our guestbook. Jamie O'Brien once flipped out once on the side of the road after I told him what someone wrote in our guestbook. We had been riding into headwinds for 3 days straight, and that obnoxious message mad him crack.
Here is some of the unsolicited feedback I have received about this bike journal in the past 2 weeks:
Several people have emailed me about the "unnecessary profanity" in this website about riding a bicycle across America. blah blah blah… Nothing new.
Someone I don't know emailed me and said "…you haven't updated the website in 4 days, did you get hit by a car or give up yet?!??"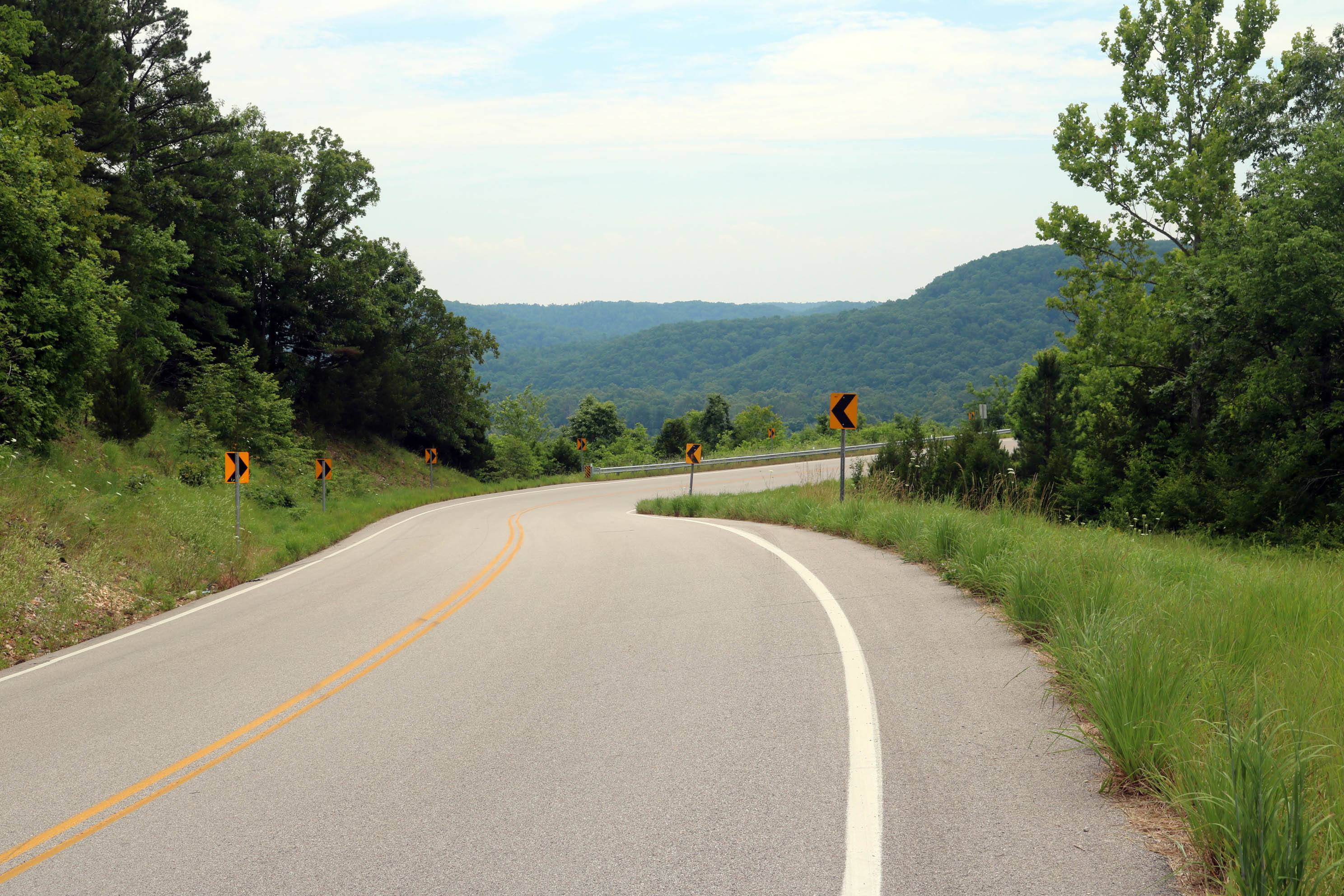 An old man keeps messaging me telling me I'm doing it all wrong. He thinks, you're not bike touring unless you live off the grid, camp in the middle of nowhere and leave the cell phone and maps at home. He's horrified, I sleep on top of picnic tables without a tent, plug in my extension chord at night and flirt with my girlfriends on Facebook before I fall asleep. I don't know if he wants me to give him a trophy or make me a disciple in his dumb elitest bike touring cult.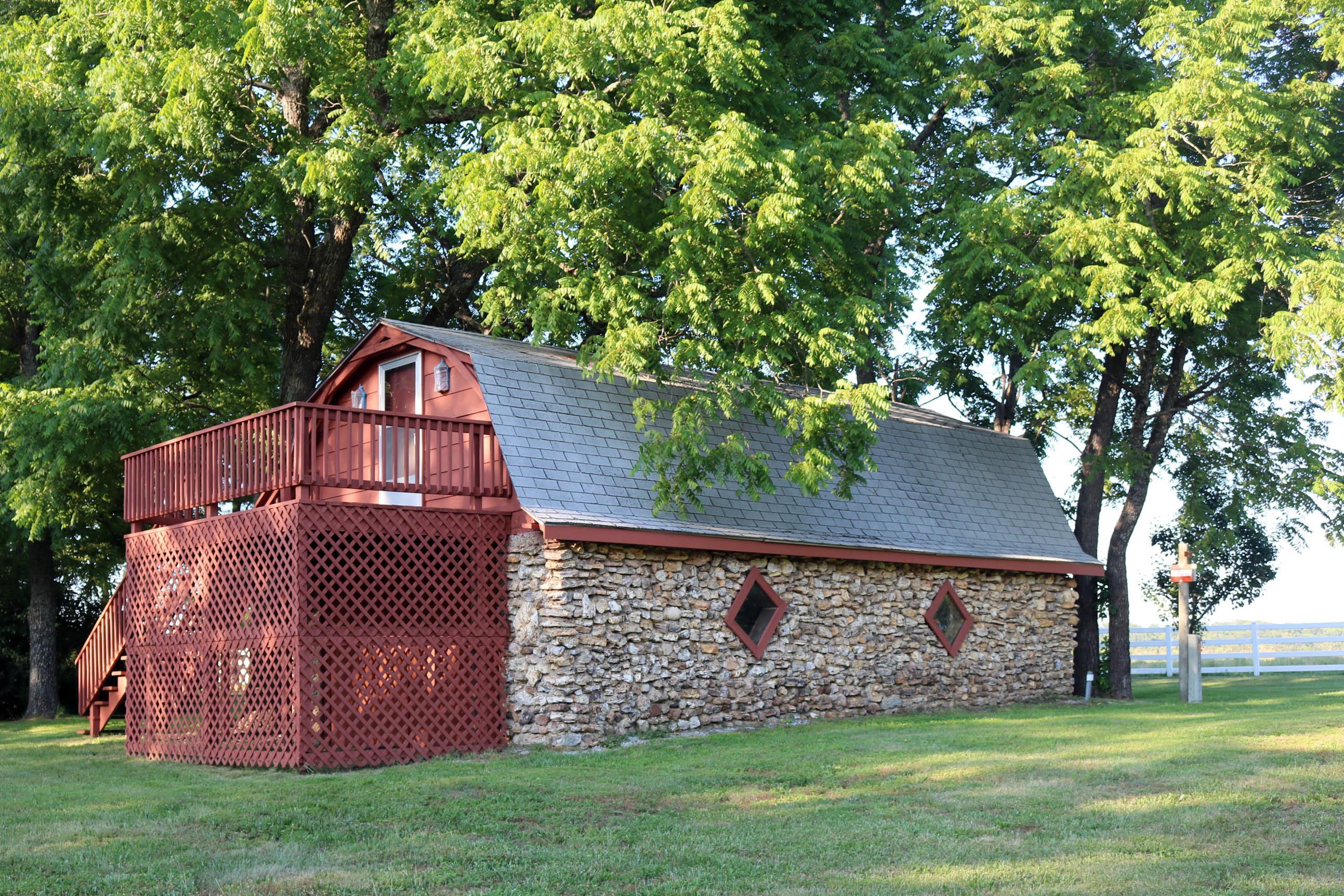 Someone was mad that I'm not writing about the history of the places I am riding through. They said I blasted right through Virginia and didn't mention US history once. lol whoops.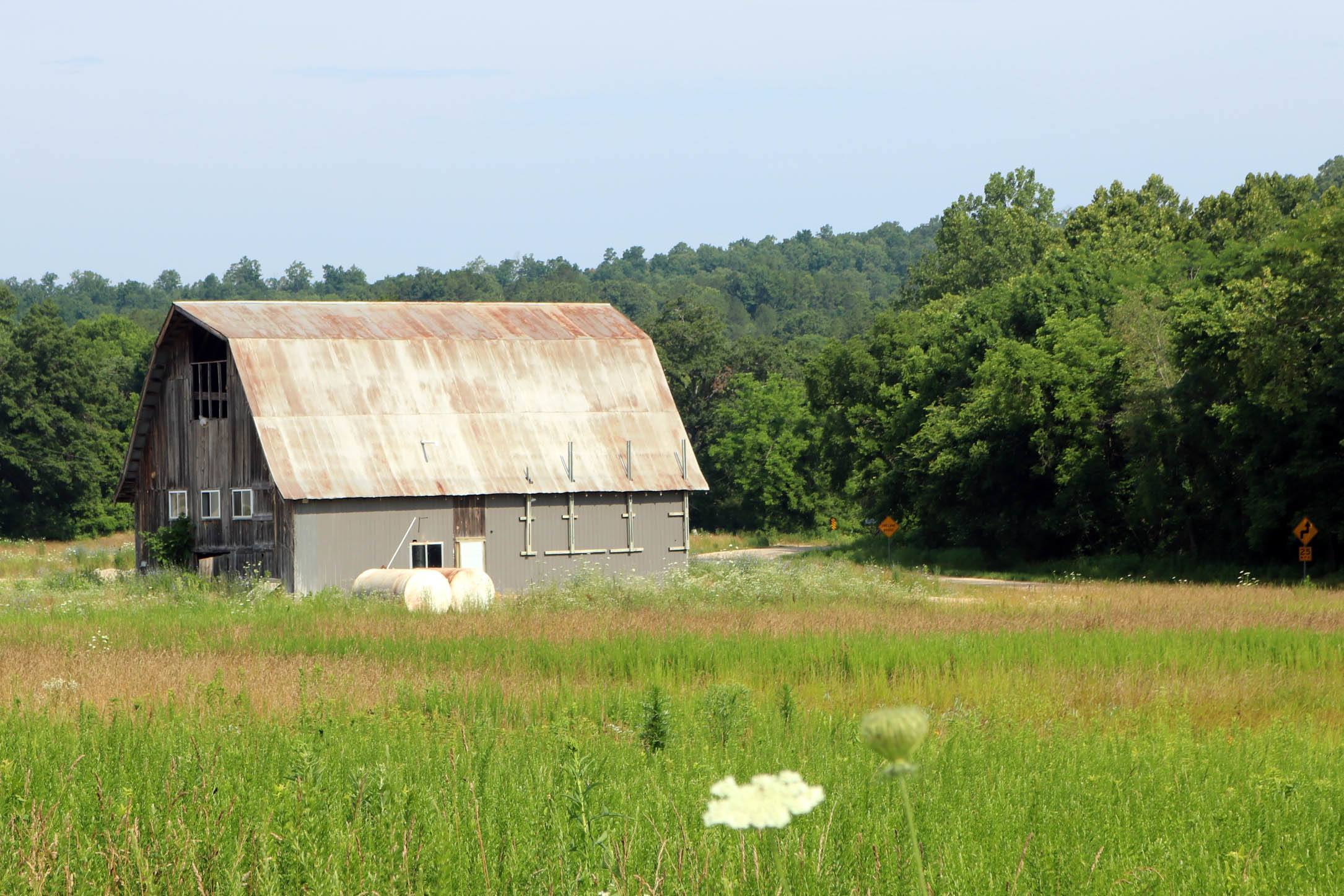 I was told I should record some videos introducing all the towns I ride through and share insights as to what my favorite things are about each town.
Its been brought it to my attention the blog posts aren't grammatically correct and I sometimes forget words like "the" and "and". I need to proofread the blog posts better, before I hit publish.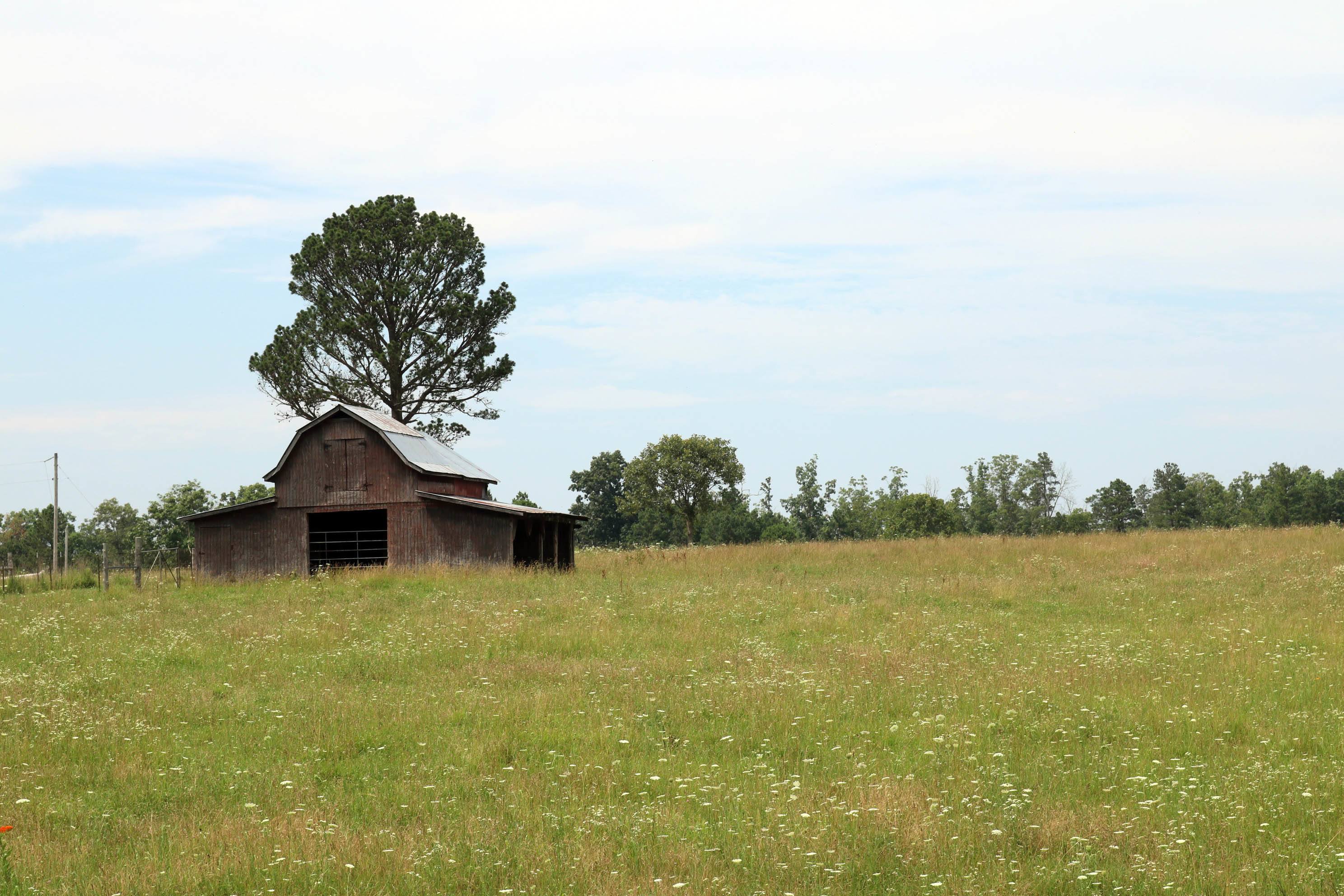 A cyclist in Kentucky is furious with me because I said Kentucky is a dangerous state for bicycle touring and how when I get to Missoula I'm having a sit down with Adventure Cycling to discuss how they should take Kentucky off the transam and reroute it through Tennessee. I also, keep telling people about how a redneck threw a bottle of tobacco spit at me when I rode through Kentucky in 2005. According to him Kentucky has cleaned itself up a lot since 2005 and something like that would never happen today.
I was told I'm not posting enough pictures and the same person said my pictures aren't as interesting as they were from my past bike tours. They said I keep posting the same picture of the road, day after day and it's boring.
Someone else commented about how I listen to headphones while I ride the bike and how I need to stop or I'm gonna get hit by a car.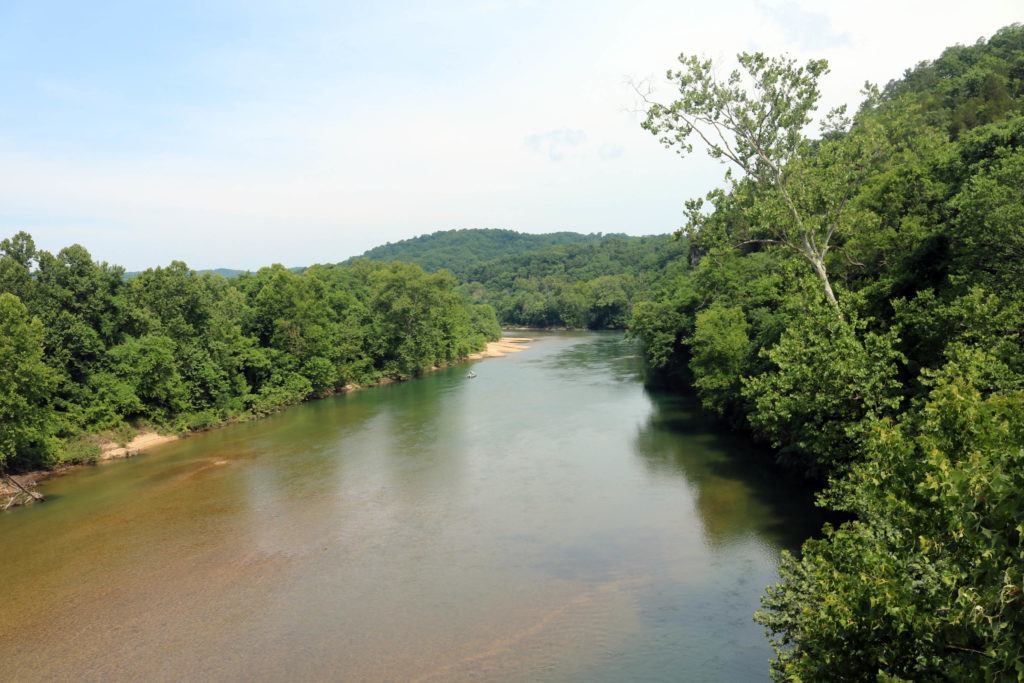 Another person told me to stop writing the blog because it's boring and to just focus on making music videos instead.
Tough Crowd. 
As I was riding today I realized, if I wanted everyone to bitch at me while I am the only one doing any work, I shouldn't have quit my job and just spent the summer in the air conditioned cubicle.
SHUT THE HELL UP, all of you!
After I received about 4 obnoxious messages in a row today telling me everything I'm doing wrong, I decided, I'M DONE, I'M ABANDONING THIS WEBSITE AND POSTING ON SOCIAL MEDIA, UNTIL AFTER THE TRIP IS OVER.
Everyone has a fucking opinion and little regard for the amount of work I do putting this stuff on the Internet. Let alone do it while I'm trying to bicycle across America, AND ITS BEEN 100 DEGREES DAY AFTER DAY. I feel like I'm 16 years old with a bunch of Morons telling me what to do.
Goodbye, go write your own bike journal!
….But I won't
Before I threw my computer off the side of the mountain, I checked in with my Google analytics and they told me there are several hundred people actively following this website and checking everyday to see if I have updated. They said this website has just started to pickup a lot of momentum, especially in the past 2 weeks. They said  The Biketouring999 Instagram account has gone viril several times and currently has 6,000 followers and is growing rapidly everyday. Every social media post has at least a hundred likes and each day there is just a little bit more traffic coming through.
Google analytics very firmly told me:
99% of the people following this trip aren't being annoying or sending you obnoxious messages.
…and that made me feel better. I write this bike journals because, I received a tremendous education and value from reading other people's journals and this is my way of giving back. I love bike touring and I love talking about it.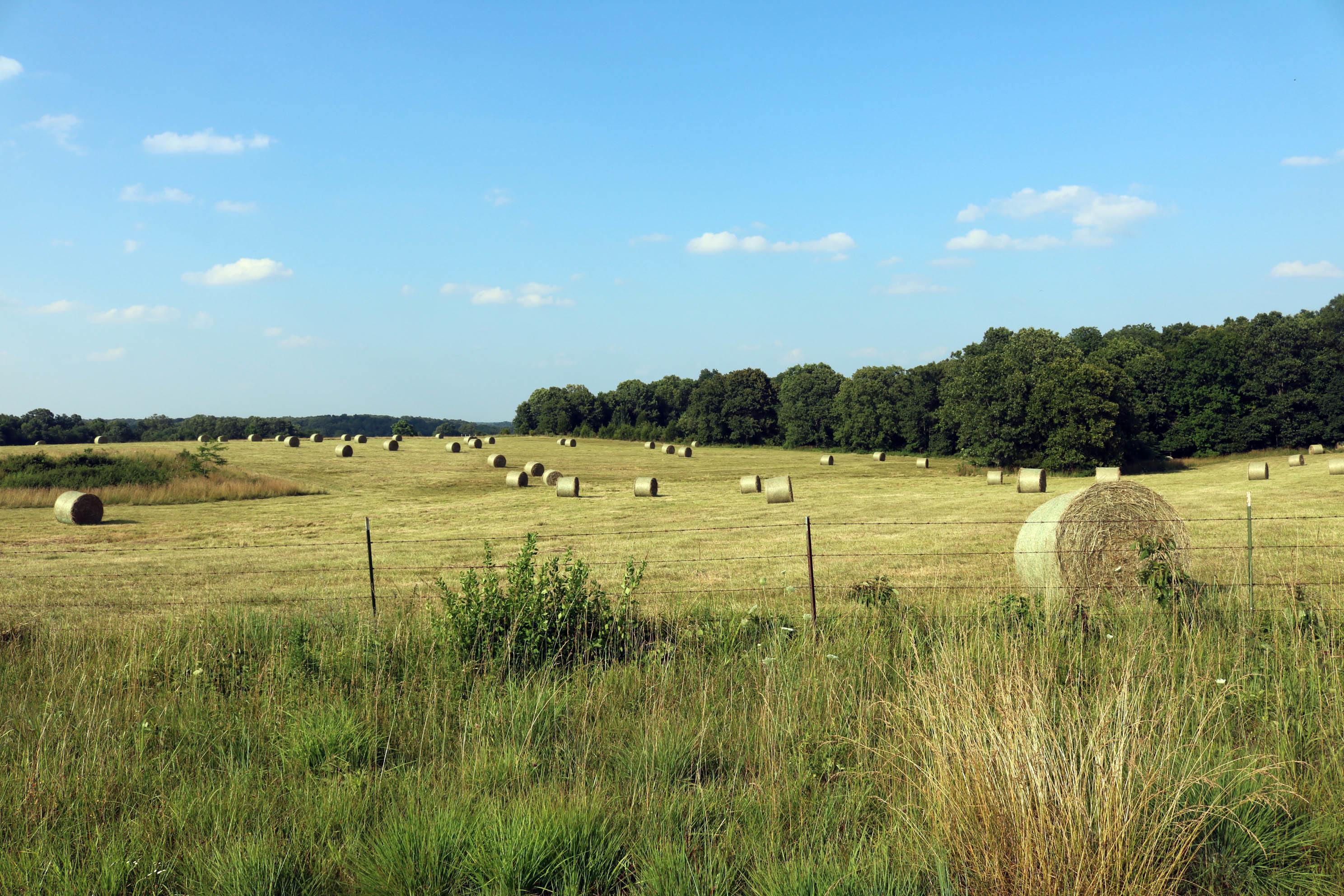 For years after I have written my previous bike journals people have emailed me thanking me and telling me that my journals inspired them to change their lives or do something great! The bike journal has opened many doors for me and been a tool to bring amazing people into my life.
While I'm being harassed by a few really annoying people. I know the majority of people are appreciating and grateful for all this extra work and therefore. I know because you tell me. While today I was bombarded with pains in the asses, They are usually few and far between.
Thanks for reading. Please keep reading. If google analytics told me only the pains in the asses were reading then I would have thrown my computer off the side of the mountain.
Click Here to Visit The Table of Contents
Click Here to Visit Previous Page:  Back on the Transam, Hello Ozarks! – Day 28
Click Here to Visit The Next Page: What do you live in a Barn- Day 30