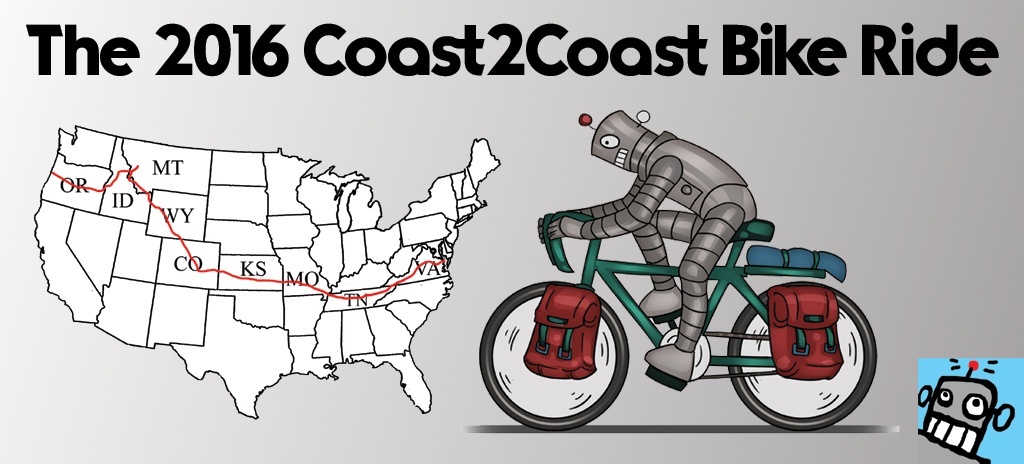 Click Here to Visit The Table of Contents
Click Here to Visit Previous Page:  Last day of the Ozarks – Day 32
Click Here to Visit The Next Page: Short Day Cycling on The Prairie – Day 34
Day 33
Golden City, MO To Girard, KS
June 25, 2016
53.4 Miles for the day
1,554.4 Total miles for trip
4:10 Ride Time
Last night at 3am one of the Transam Racers passing through woke me up asking where the hell the shower was. I woke up to guy in a helmet shining a light in my face and he scared the shit out of me.
I showed up at Cooky's for breakfast at 6:30am all duded up and ready to ride. I just needed to eat. Since I was there so early I hung out for a bit and wrote some blogposts in my phone.
Here is my video riding from Cooky's Diner to a little bit past the Kansas State Line.
Riding out was really Golden City was really beautiful. The wind seemed to be coming from the south and it wasn't too bad.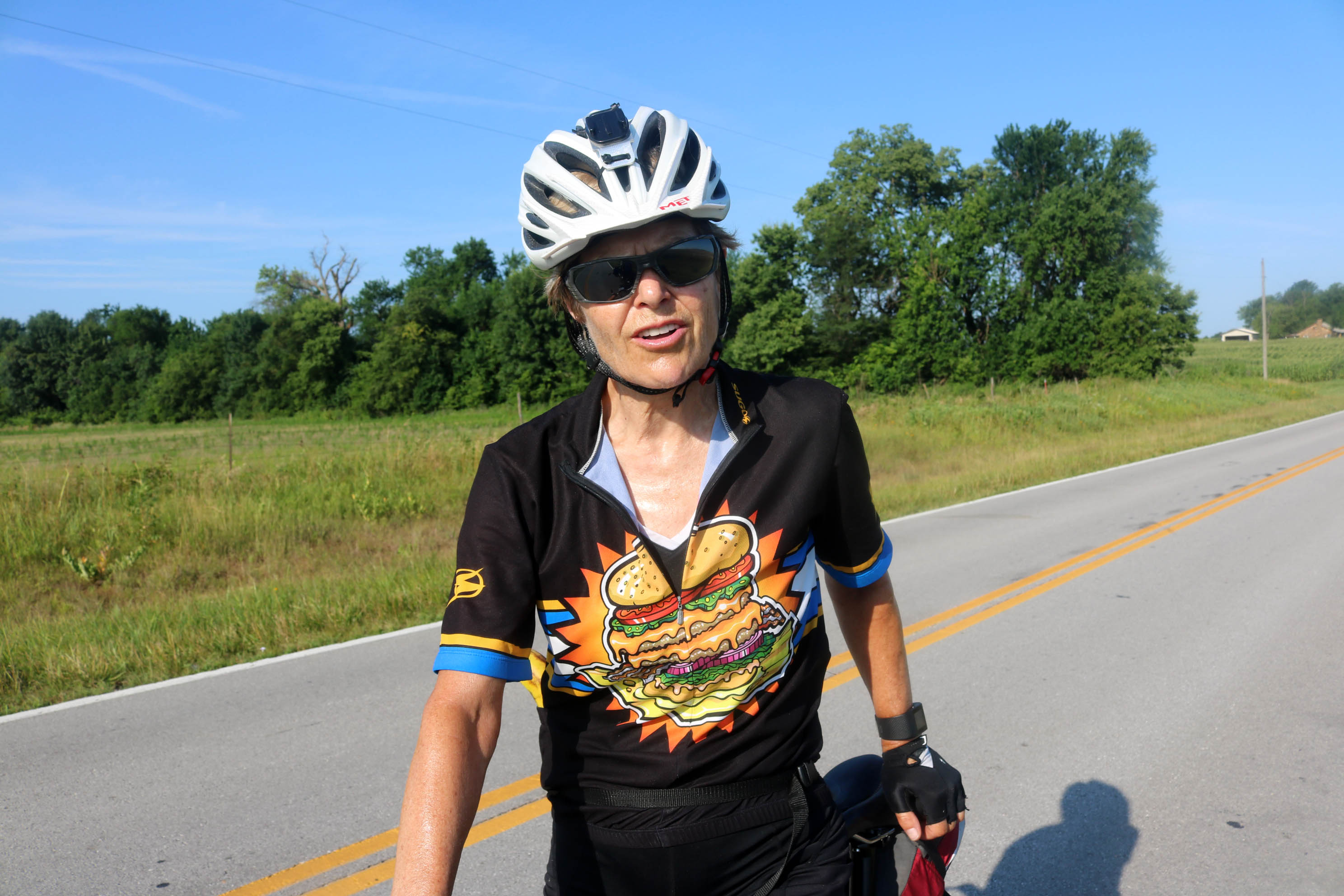 I saw another cyclist headed east. I forgot her name, but she was from Calgary and really nice. Her husband was driving a support vehicle which has been following her.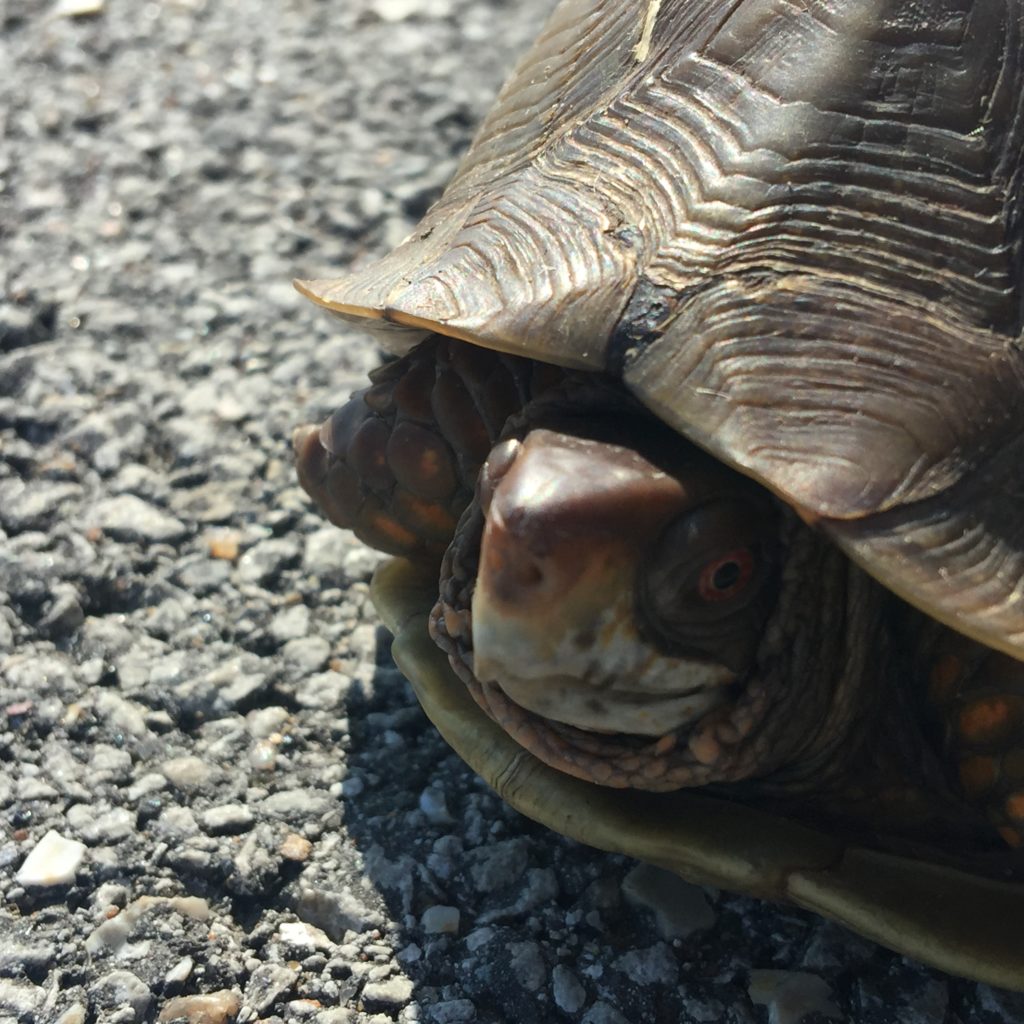 For some reason there were turtles all over the road. I saved about 4 turtles today.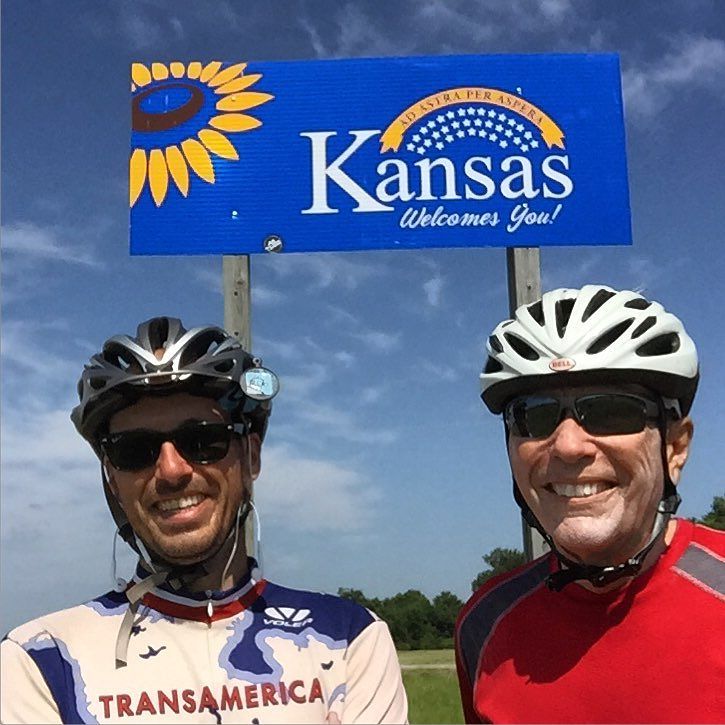 As I was about to ride into Kansas a local cyclist came up behind me. We chatted at the Kansas sign for a bit and then he took off and went off in the opposite direction.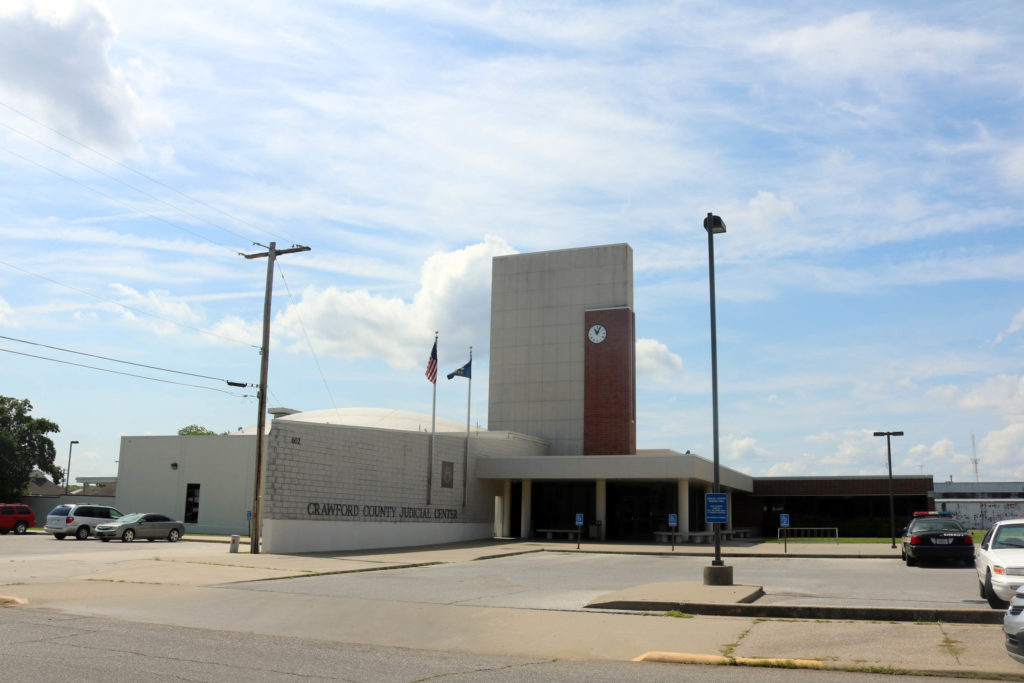 My headphones broke and the trail took me right past a Walmart. I brought my bike into the lobby and immediately the Walmart Greeter started yelling at me to get the bike out of the lobby. I let her yell, while I bought a 50 cent soda.
She said "Children are going to get hurt, if they get near that bicycle."
I said "Listen Lady, its not a bicycle. This is a Rocket Ship!"
I told her "I'm not allowed to park my rocket ship outside.", then walked around her bringing my bike inside Walmart with me while I went shopping.
I hollered back at her, "Tell the manager or security, I'll be in electronics." No one cared I took my bike inside Walmart, she just needed someone to yell at, and I was a perfect candidate.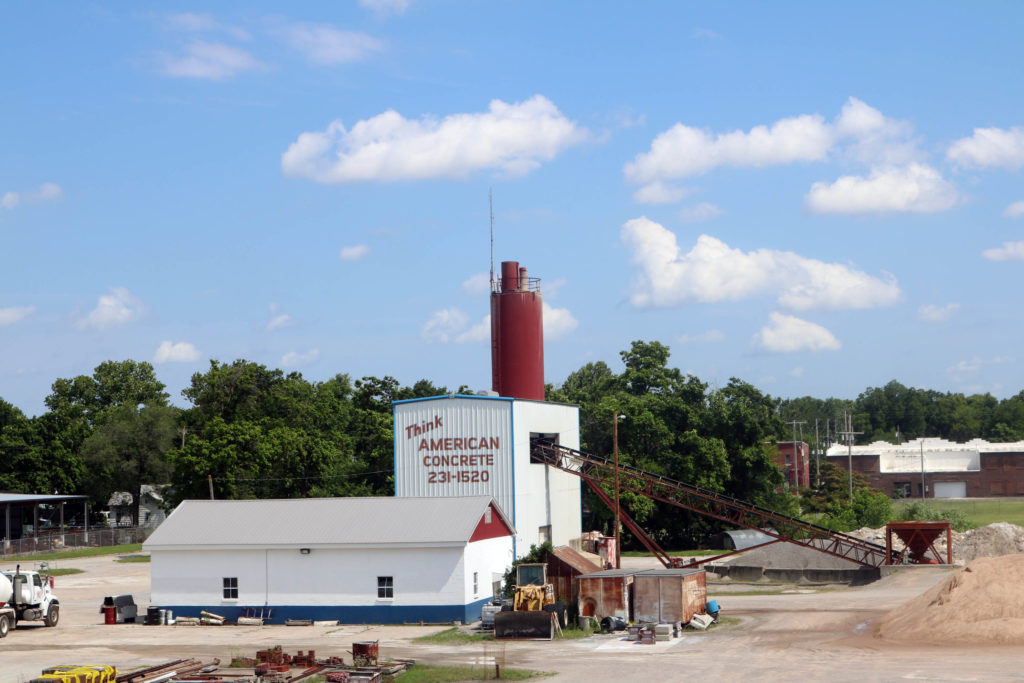 After Walmart it was getting really hot, so I took a siesta in McDonalds and worked on blogposts and photoshopped pictures of me in Kansas.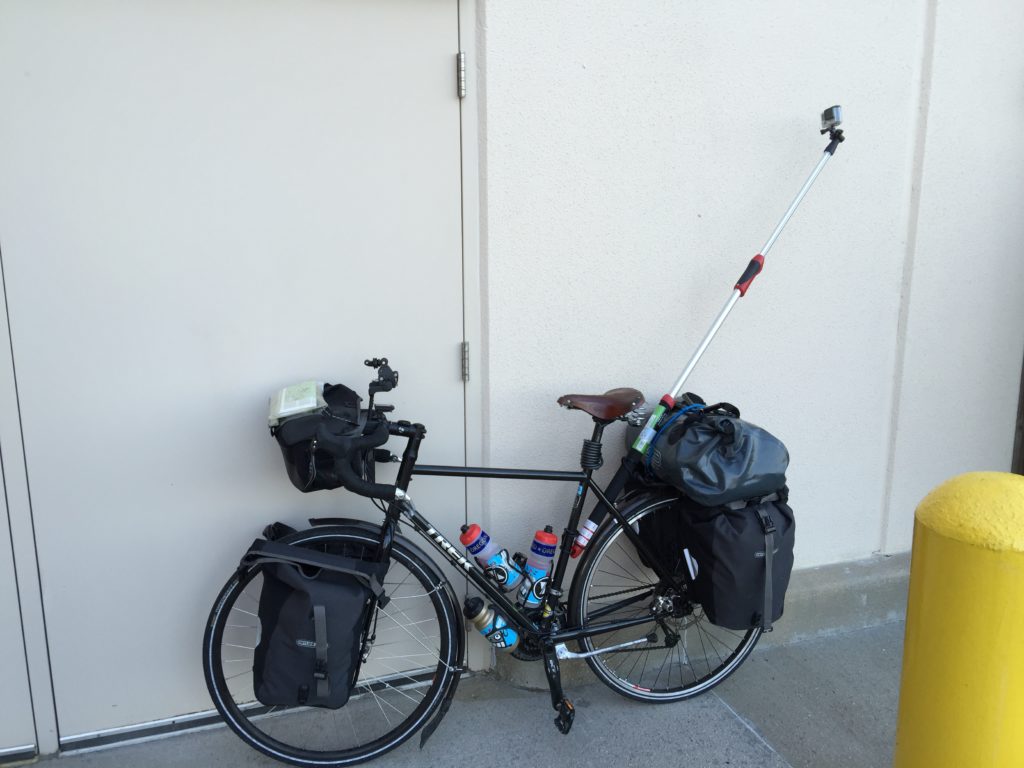 The Reverse Selfie Stick
For as long as I had this GoPro, I feel like I have had lame shots. I purchased that stupid Lily Camera drone to chase after me with a camera while I ride, but it looks like I'm not going to have it until after the bike trip is over. I might just return it when it arrives and get my money back.
Before I left for the bike trip I came up with this idea that I wanted to have a giant tail that came off the back of the bike that would hold the GoPro and act as a reverse selfie stick.  Today I decided to visit home depot and see if I could get it figured out.
I found this retractactable pole that extends from 2'-5" to 6', painters use it for rolling paint up high. I then found an attachement that is a clamp that holds paint brushes onto the end of the pole.
I took all these parts to the hardware department and the the Geniuses that worked in hardware quickly helped me modify all the parts and get the GoPro Tripod attachment to nicely attach to the top of the pole.
Then I used these wires that are dipped in rubber to essentially tie the pole onto the back of the bike. The whole thing worked beautifully. I need to write a separate blogposts about how It all fits together.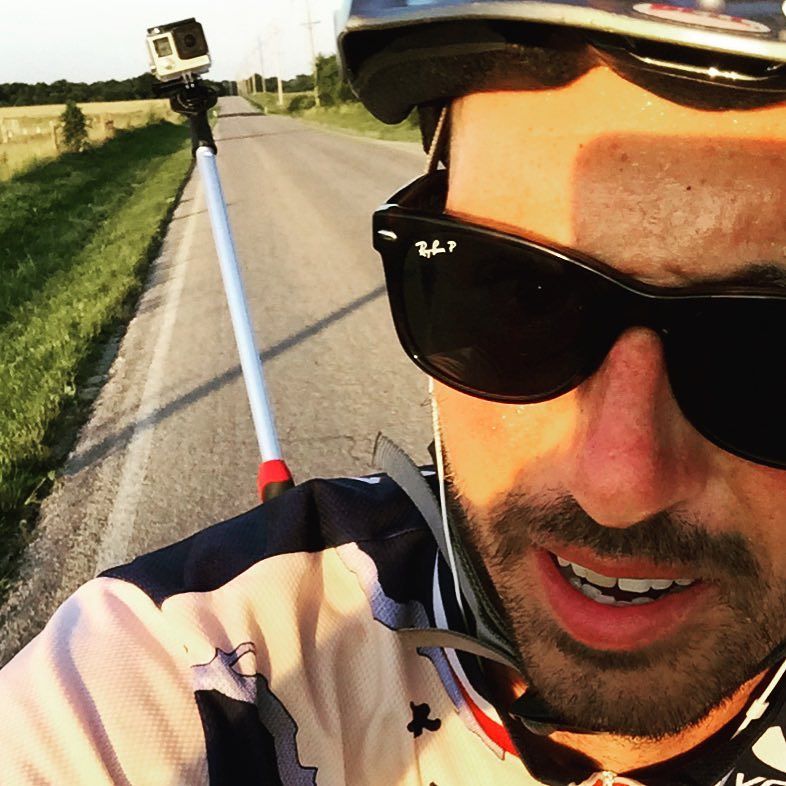 I left Home Depot and recorded this first video testing out the reverse selfie stick as I raced to get to Girard before the sun set.
When I got to Girard, there was 10 minutes left to jump into the pool so I did that and managed to lose my contact lenses in the pool. No big deal. I have others.
Matt the guy that runs the pool told me about the new bar that opened in Girard so I hung out there for awhile and chatted up all the nice people in the bar. Girard is a good little town. I like this town.
On my way home from the bar I watched these 2 cats have a fight in someones front yard. Pretty entertaining.
I slept in the park next to the swimming pool on top of a picnic table.
Click Here to Visit The Table of Contents
Click Here to Visit Previous Page:  Last day of the Ozarks – Day 32
Click Here to Visit The Next Page: Short Day Cycling on The Prairie – Day 34