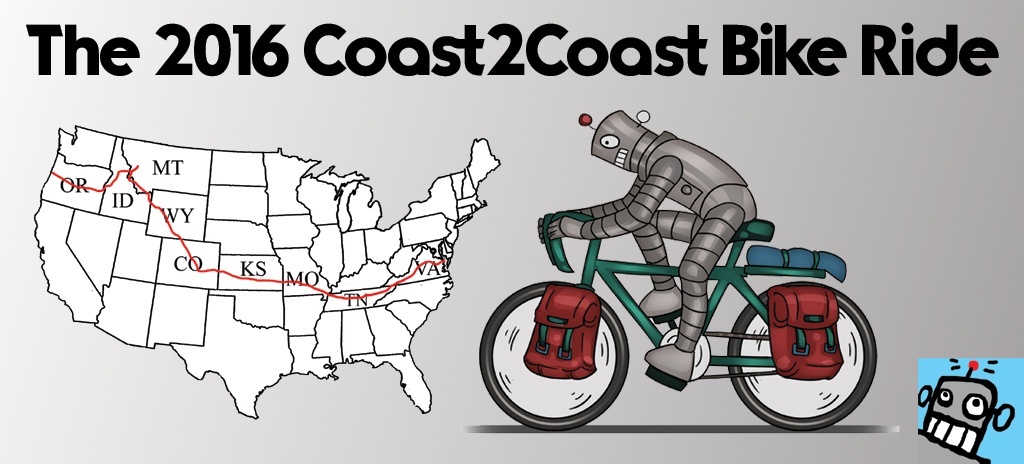 Click Here to Visit The Table of Contents
Click Here to Visit Previous Page:  How I Rode 100 Miles In 100 Degree Heat – Day 24
Click Here to Visit The Next Page:  "You Have CCD, A Compulsive Cycling Disorder!" – Day 26 and 27  
Day 25 Union City, TN To  Dexter, MO
June 17, 2016
84 Miles for the day
1168.1 Total miles for trip
6:20  Ride Time
I slept fantastic last night in Daves guest bedroom. I was up at 6am and ready to get back on the bike. I did some yoga in the morning cause my legs were super tight. I ate my leftover pizza for breakfast as I did my stretches.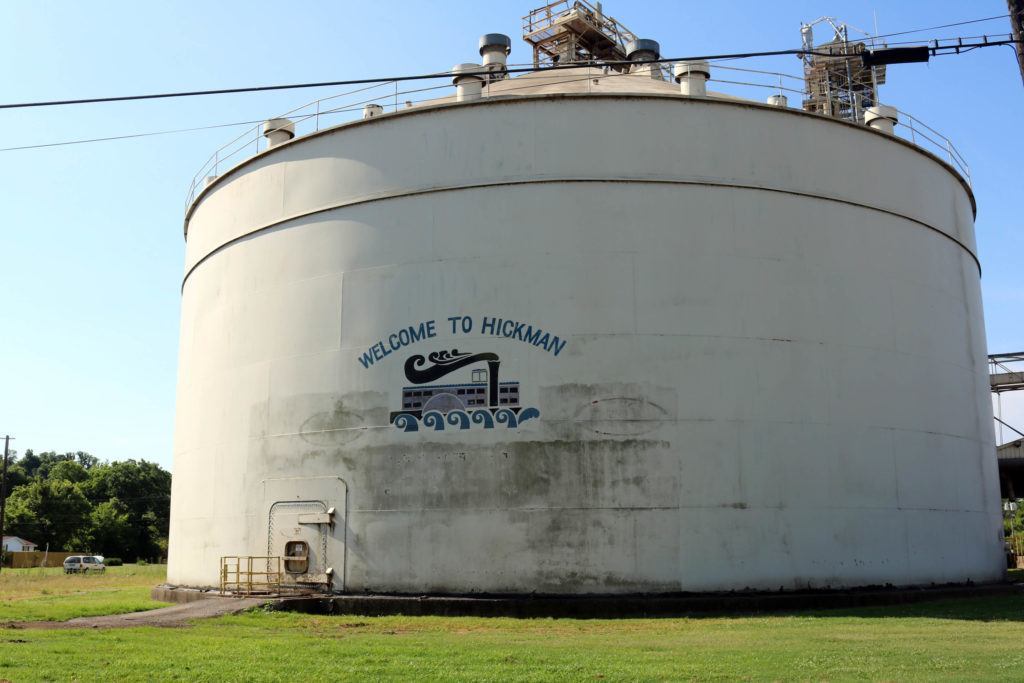 Dave hung out with me while I was packing my bags. Before I left, he said a prayer that I have safe journey to the west coast. I thanked him again for the 100th time for being such a kind soul.
My goal today was to cross the Mississippi and find that bike shop in Missouri to have them fix the broken spokes in my wheel.
The ferry I was taking into Missouri was in Hickman Kentucky. I rode about 12 miles into Kentucky to catch the ferry. I stopped at a gas station to fill up my waterbottles and was slapped in the face by the smell of cigarette smoke. Apparently your still allowed to smoke inside gas stations in Kentucky.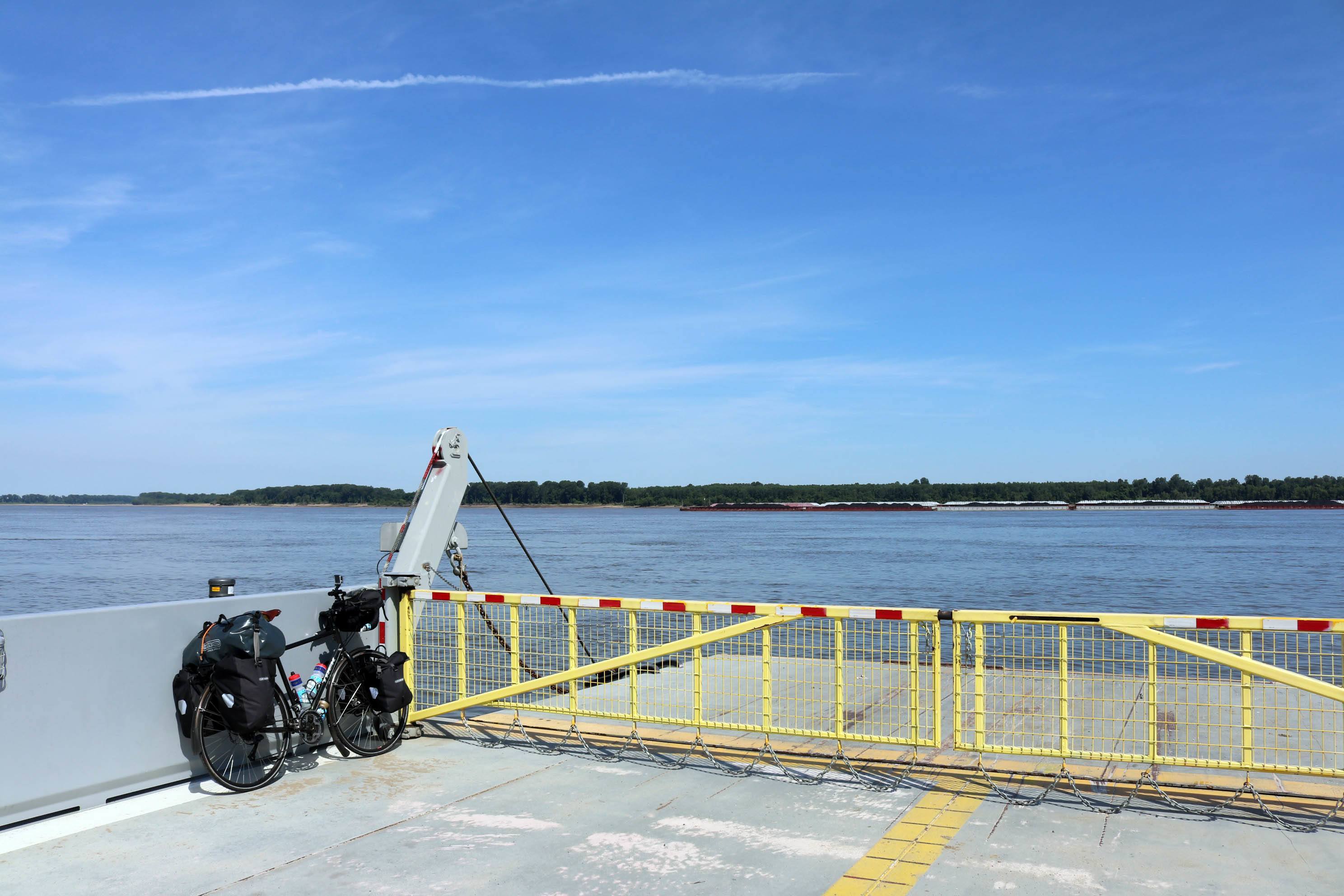 While I waited for the ferry to take off. I chatted with a local cyclist who was just out for a ride. He asked me if cycling across America is a bucket list thing?  I said no, I wish it was, and explained its my third cross country trip.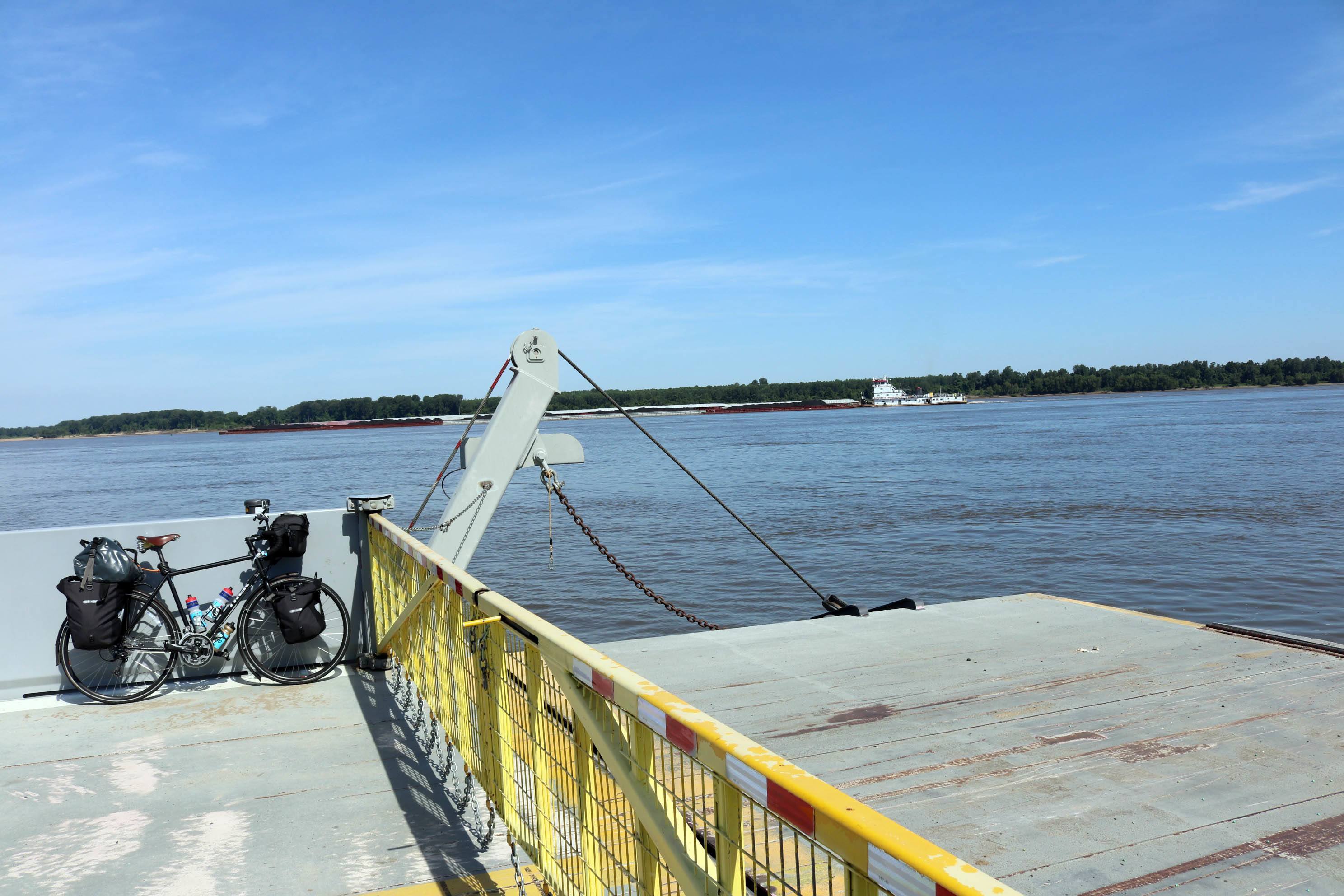 The ferry ride across the Mississippi was pretty sweet. Super relaxing 20 minutes.  When I got to land there was absolutely nothing around.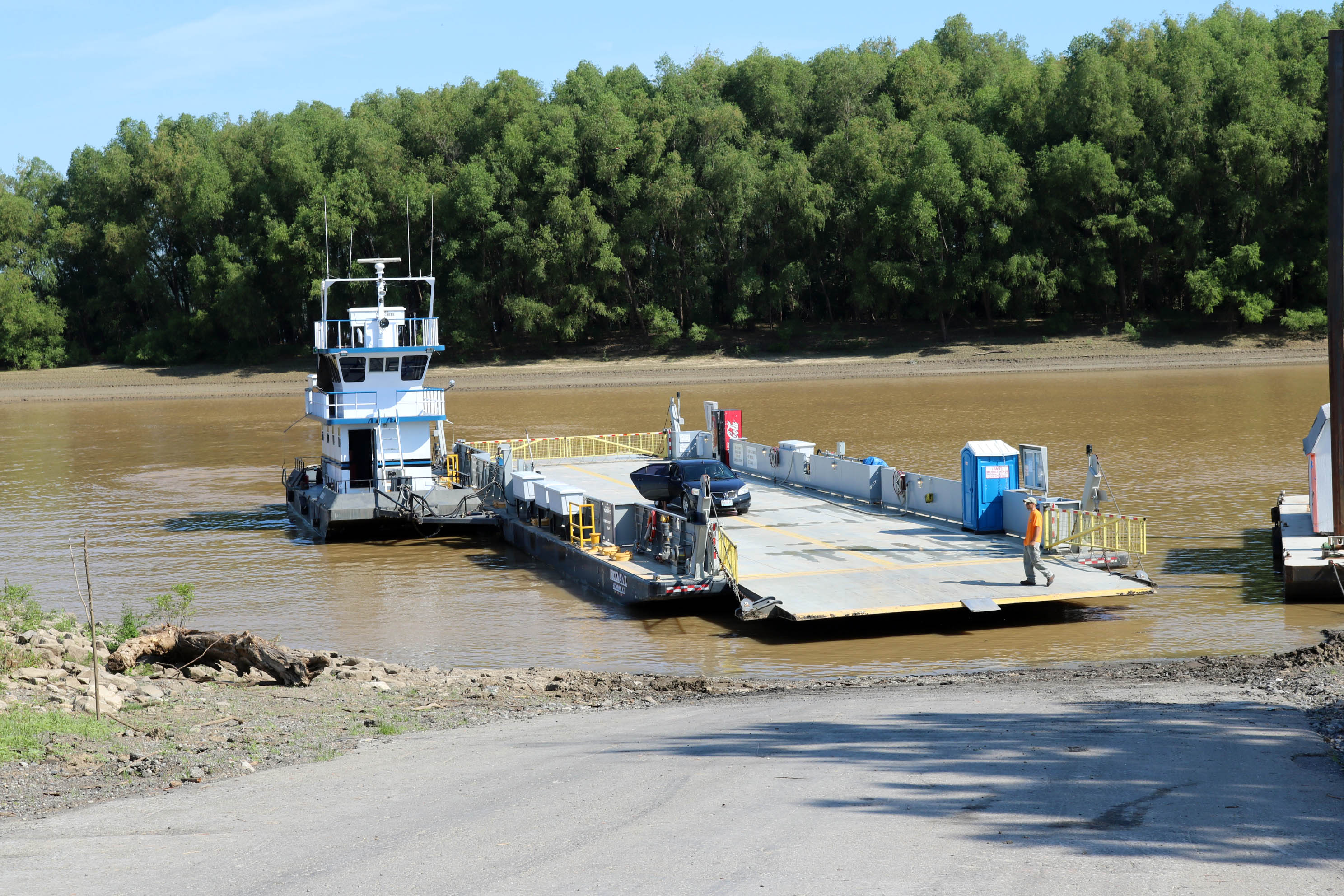 I decided to call the bike shop to tell them I'll be there in a few hours. I've learned that it's a big courtesy to the bike shop to call ahead, announce your coming and tell them what you need and when you'll get there. Cross country cyclists are often the biggest pain in the ass to local bike shops. Especially in places like bumblefuck Missouri.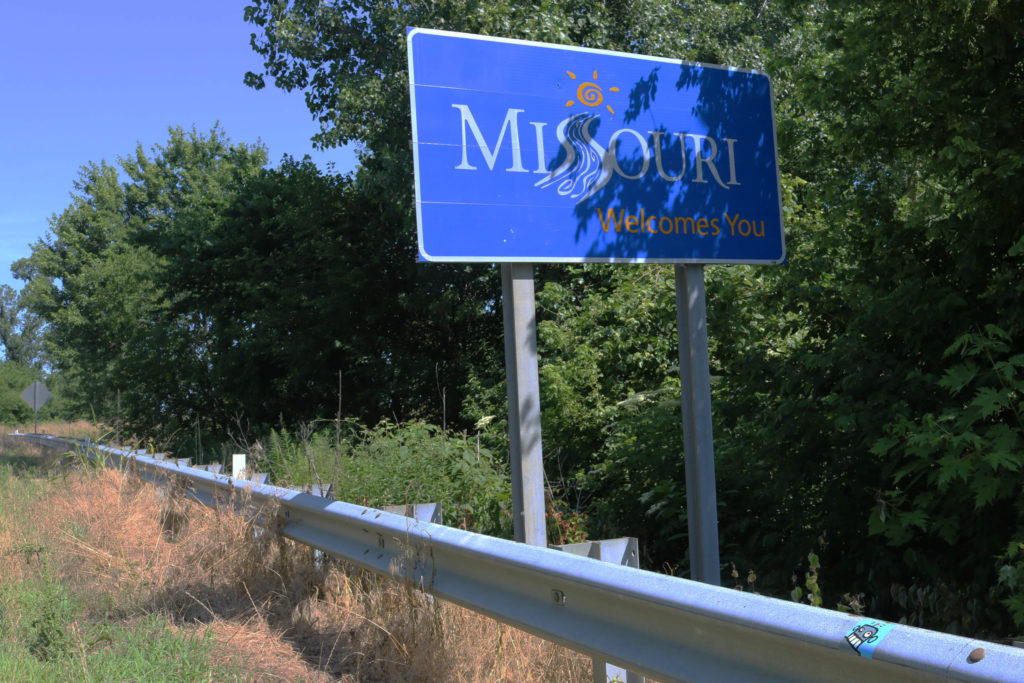 The mechanic told me he had some personal drama going on, so he may have to leave early. I said "I'll ride as fast as I can". The shop was 40 miles away.
The wind was blowing pretty strong from North East. All the roads in Missouri are orthogonal. So riding west was great, but riding north was terrible.
When I was stopped at a gas station and a women who looked like she was on heroin was checking out my bike and said.
"Hey, that's a nice bike, I bet it's really light."
I was like, "Yah, it is."
I called the bike shop again and said it was taking me a little longer then I expected, but im about a half hour out. He explained his mother in law is sick and needs to leave to go be with his wife when he gets the call.
I started to worry the mechanic was going to leave for the day before I got there so I started riding extra hard. I was getting tired but it was no time to be tired, so I just kept riding harder. I popped 2 more spokes since I got off the ferry.
Google maps kept trying to put me on roads that weren't paved. At one point I rode 1 mile down an unpaved road and carried my bike across a field of really tall grass for about 200'. This put me on the interstate which I rode for a mile till the next exit. All this drama saved me from riding an extra 7 miles.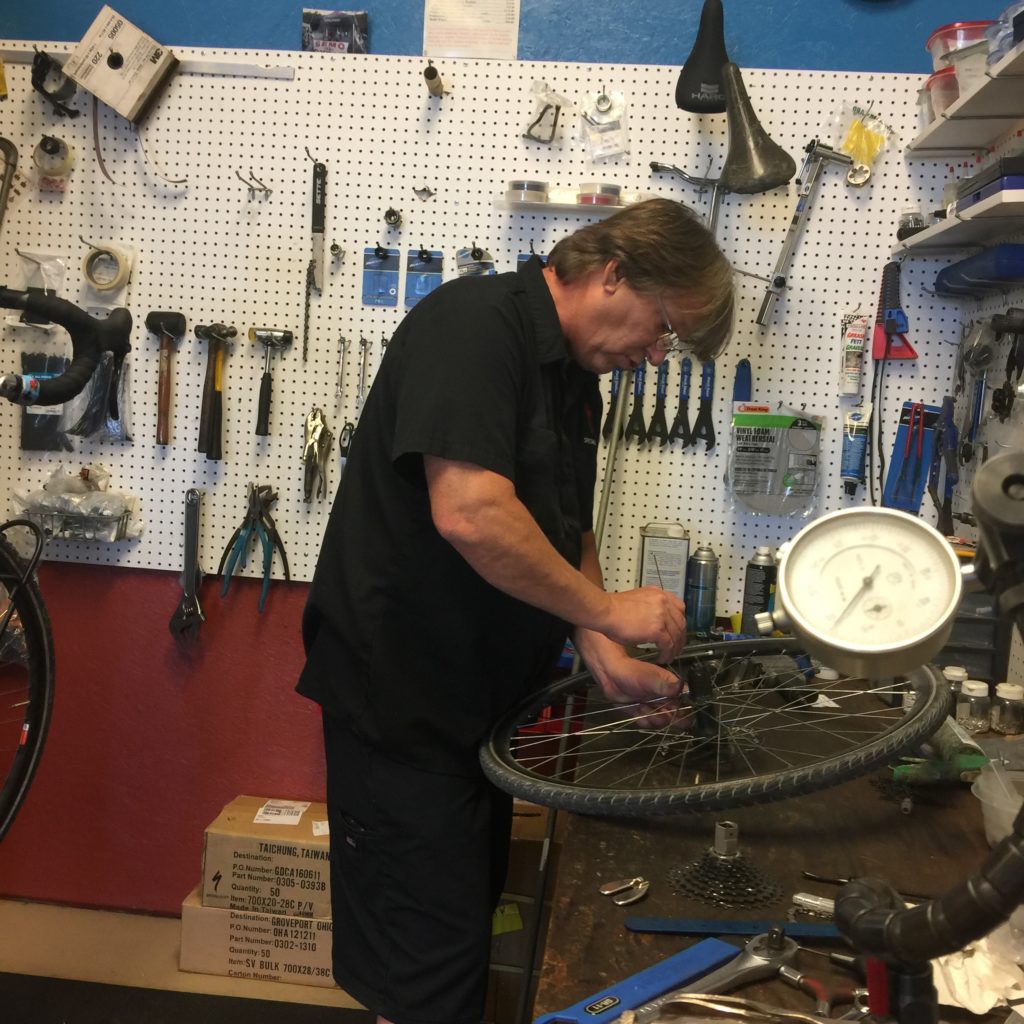 When I rolled into the Sema Cycles, Tony the owner was working on my spokes right away. He didn't have the size spoke he needed so he threaded some new spokes. He fixed my broken fender. I had him add a extra layer of handlebar tape over the existing handlebar tape. He also added a kickstand onto the 520.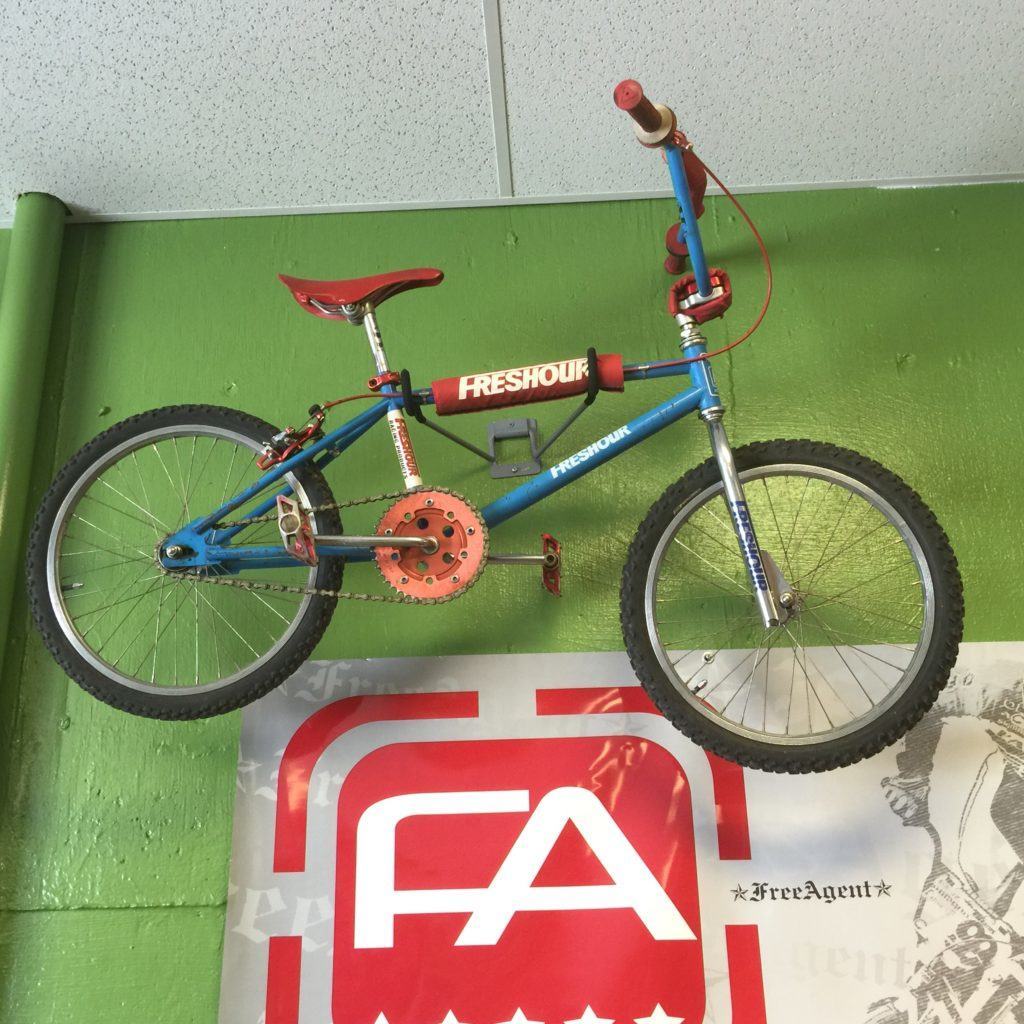 I was in the bike shop for about 2 and half hours hanging out and having a great time. The phone didn't ring and there were no disruptions the whole time I was there. Tony told me a ton of great stories all about running a bike shop, building crazy bikes, racing cars and all about the Freshour BMX company he had in the 80's with his father in law, that now has a cult following.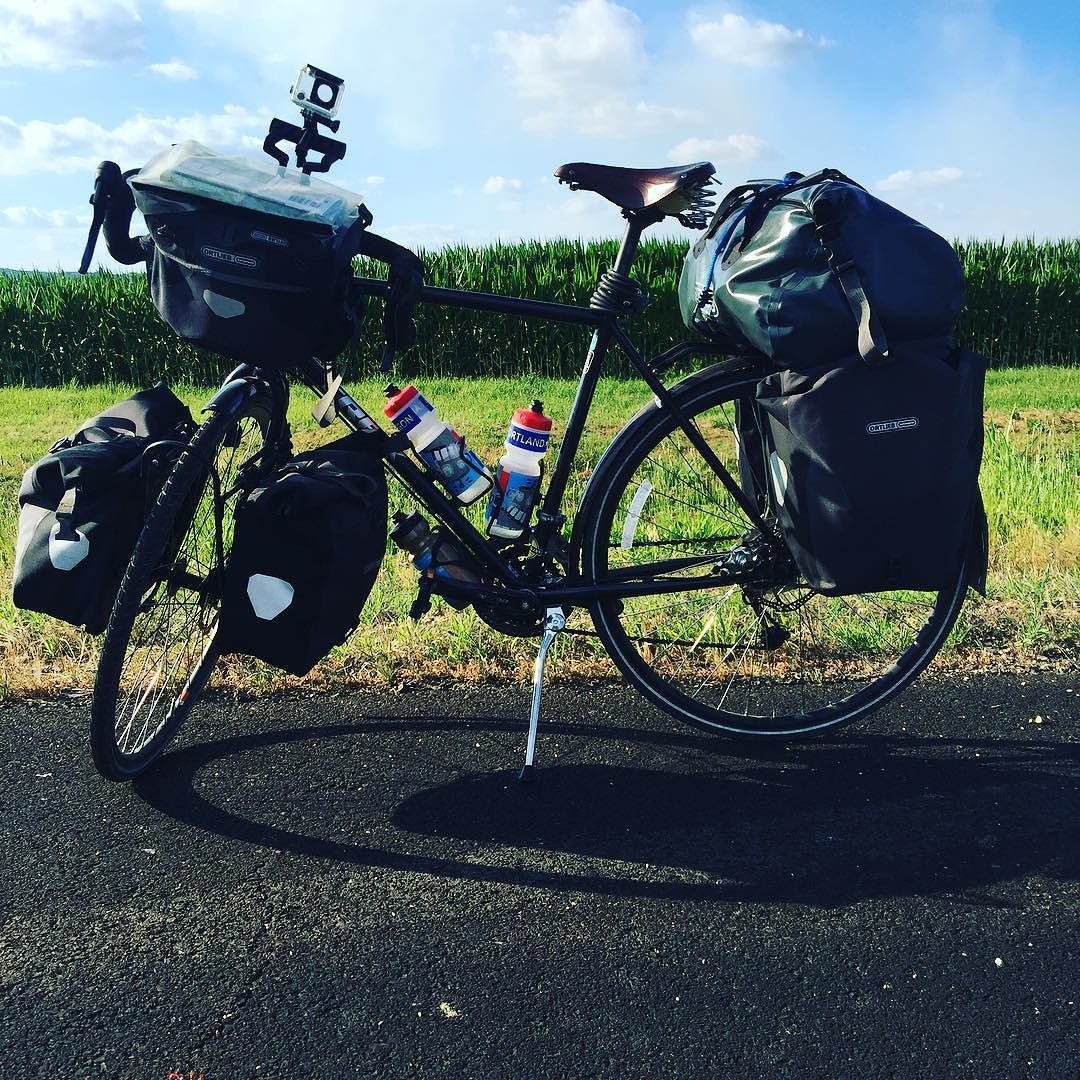 I had a great time in Sema Cycles. I told him it felt good to be in a REAL bike shop. I have riden past a ton of bike shops, but most bike shops are qualified to work on my wheels.
I stopped at Walmart in Sikeston a few blocks away from the bike shop. I lost my adjustable bungee chord, when I was riding like a maniac to the bike shop earlier. I saw 3 different people on methamphetamine who were freaking out inside Walmart. Some shady dude kept trying to talk to me about bikes and some weird guy kept yelling at me. "You sure are far away from Portland Oregon."
I got out of the Walmart and went over to the Chinese buffet which wasn't much better. They let me lock up my bike in the back of the Chinese buffet restaurant but I still didn't trust it. I scarfed down a lot of food and got the hell out of that town.  The "You sure are far away from Portland Oregon." Guy was at the Chinese buffet as well and he said it to me 3 more times.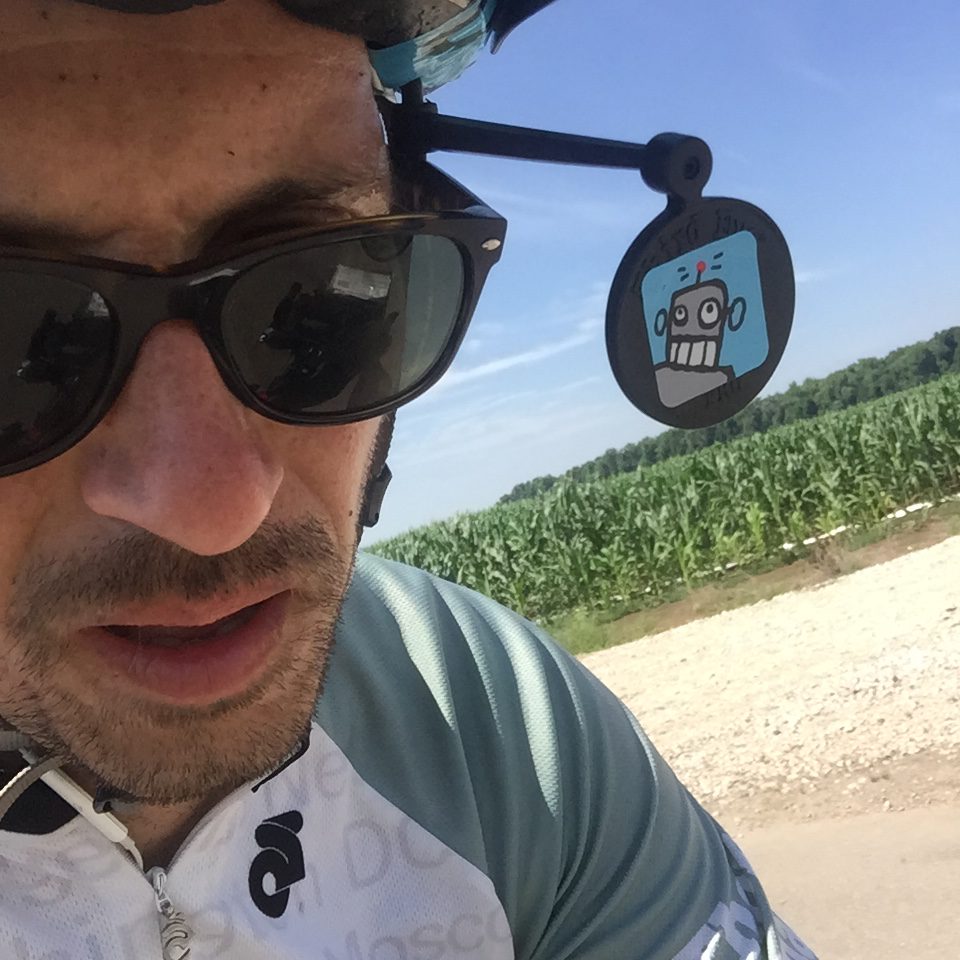 I rode down Route 60 about 25 miles to the next town Dexter and didn't like that town much better. I couldn't find a decent place to camp that I could trust. I looked all over.
There were also a lot of shady characters walking around the streets. I kept saying as I rode around, "I don't like this town." Living in Portland, I watch people sell and use drugs right on my doorstep. I have a pretty good sense of who is up to no good..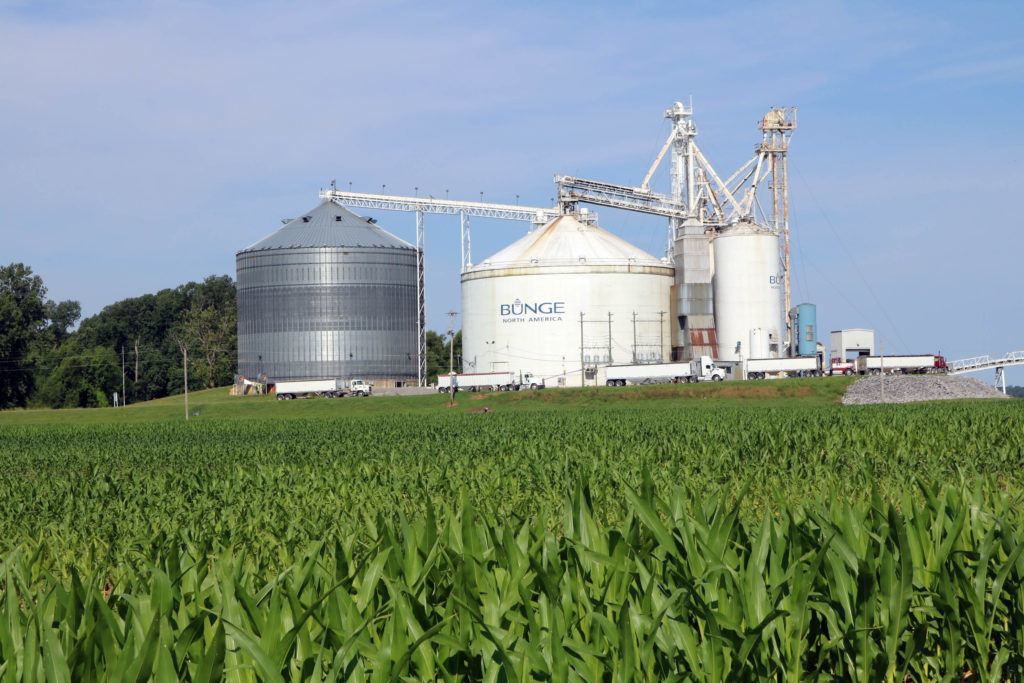 I ended up just hanging out at Walmart all night long. I sat on the bench in the Walmart lobby and got real chatty. My new plan was to wait for it to get late, everything to calm down and then camp out in the Walmart parking lot.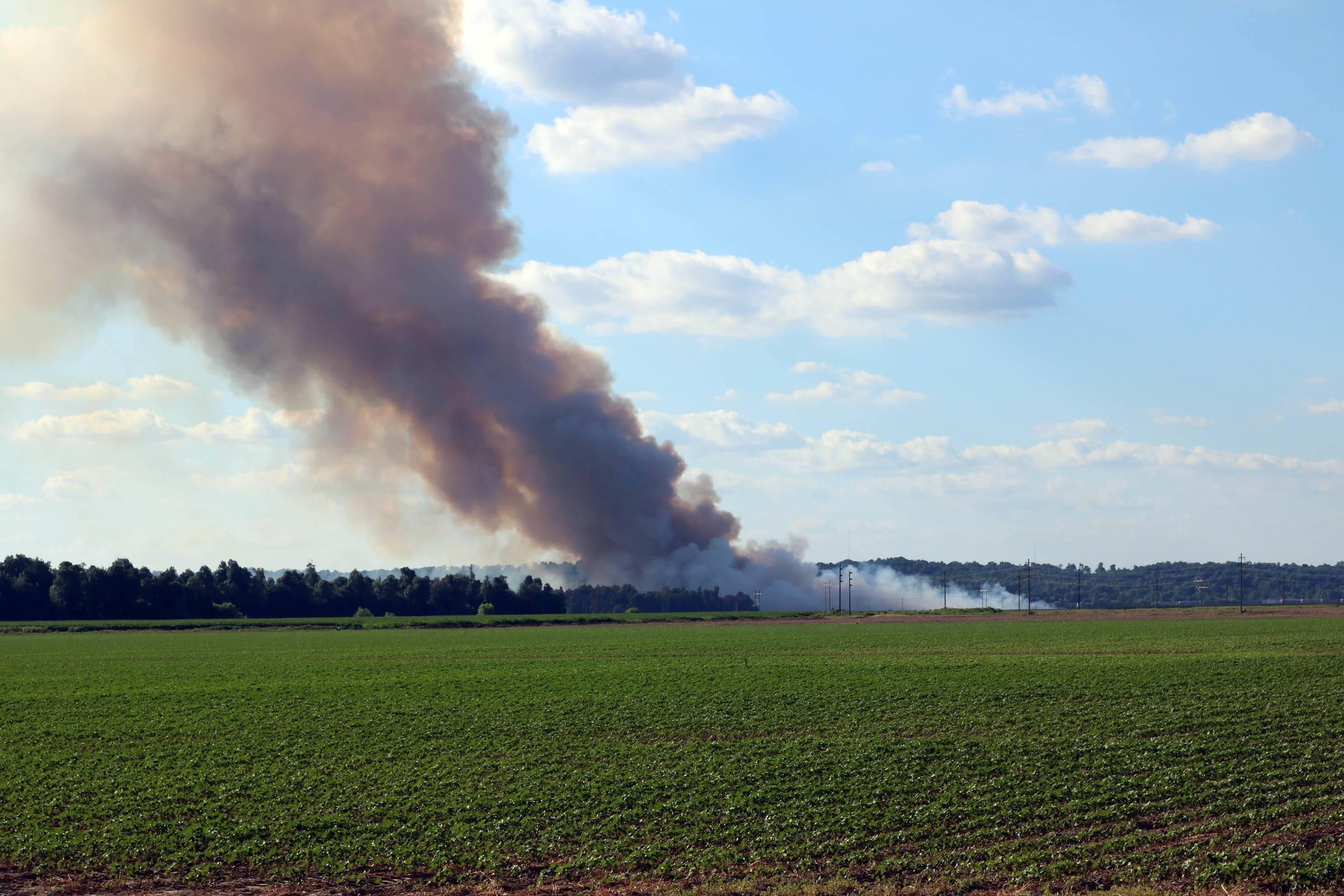 While I was hanging out a women filled a shopping cart with a ton of stuff and rolled it right out without paying for anything, loaded most of it into a getaway car and took off. Lots of drama the cops came.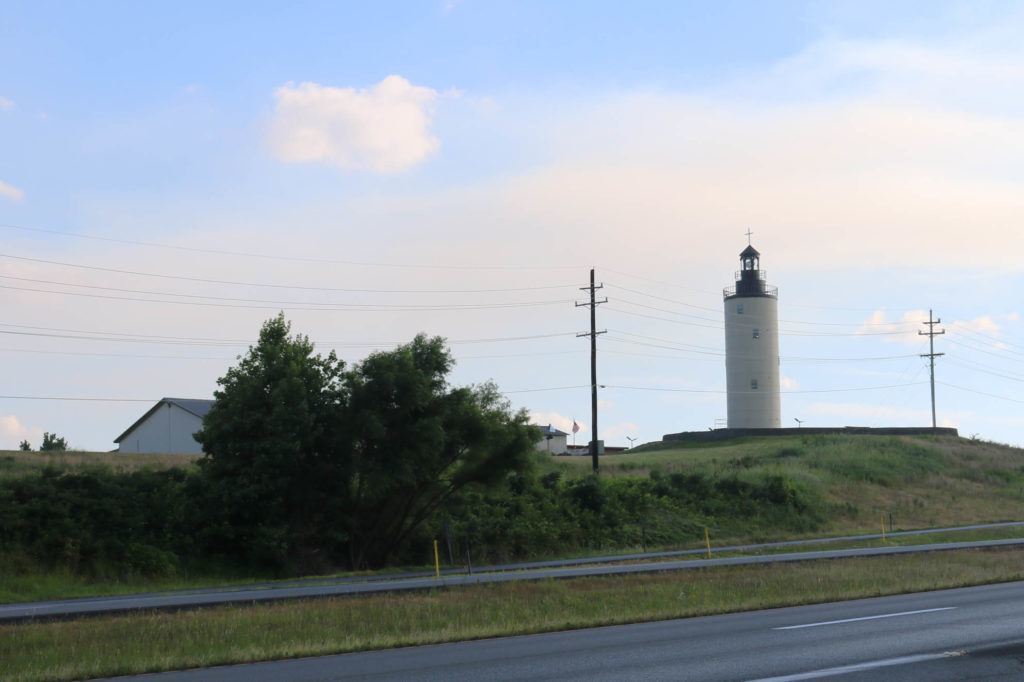 While I was talking to someone the "You sure are far away from Portland Oregon." Guy yelled it at me one more time. Someone asked me if I knew him and I was like. "NO, but that's the tenth time he has said that to me today. That dudes been following me all day."
When I was chatting with the Walmart General Manager I told her I was going to sleep behind all the pallets in the parking lot. She said "That's fine, I'll let security know."
At about 11pm I setup my tent and went to sleep in the Walmart parking lot, which is a first for me.
Click Here to Visit The Table of Contents
Click Here to Visit Previous Page:  How I Rode 100 Miles In 100 Degree Heat – Day 24
Click Here to Visit The Next Page:  "You Have CCD, A Compulsive Cycling Disorder!" – Day 26 and 27